The fashion designer Petar Petrov is a bit shy but certainly carries a determined demeanor.
Born in the Ukraine, he moved to Vienna in 1999 in order to study fashion at the University of Applied Arts. Back then, little did the Bulgarian know what would await him in this city. During his studies, Petar founded his own label, PETAR PETROV. With simple, innovative and elegant clothes for men, which are are being flaunted in Paris every year, he slowly expanded his client base around the globe and is now also designing fashion for women. Besides Europe, you can find both collections throughout Japan, United States, and China. Thereby he is one of the few fashion designers, who created an international empire.His atelier is located within a beautiful old building in Vienna. In this space, he works on his upcoming collections, chooses fabrics and prepares for fashion fairs and shows. When he is not working here he can be found next door in his well-lit apartment. This is where he prefers to spend time with friends and share a bottle of good wine or two. Besides being surrounded by his four walls, he likes to visit flea markets and gain inspiration by observing the flow of everyday life and the individuals that make up Austria's capital.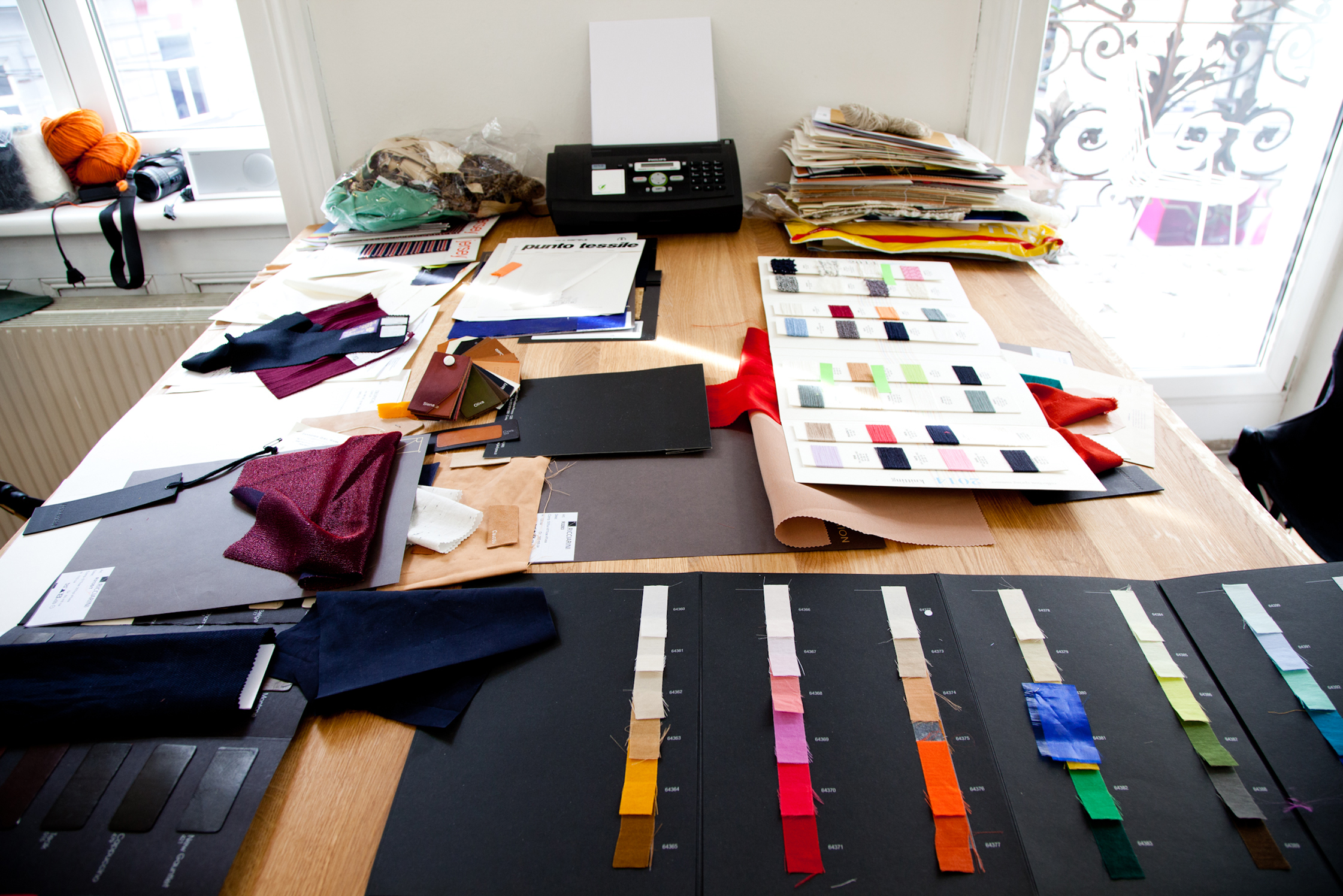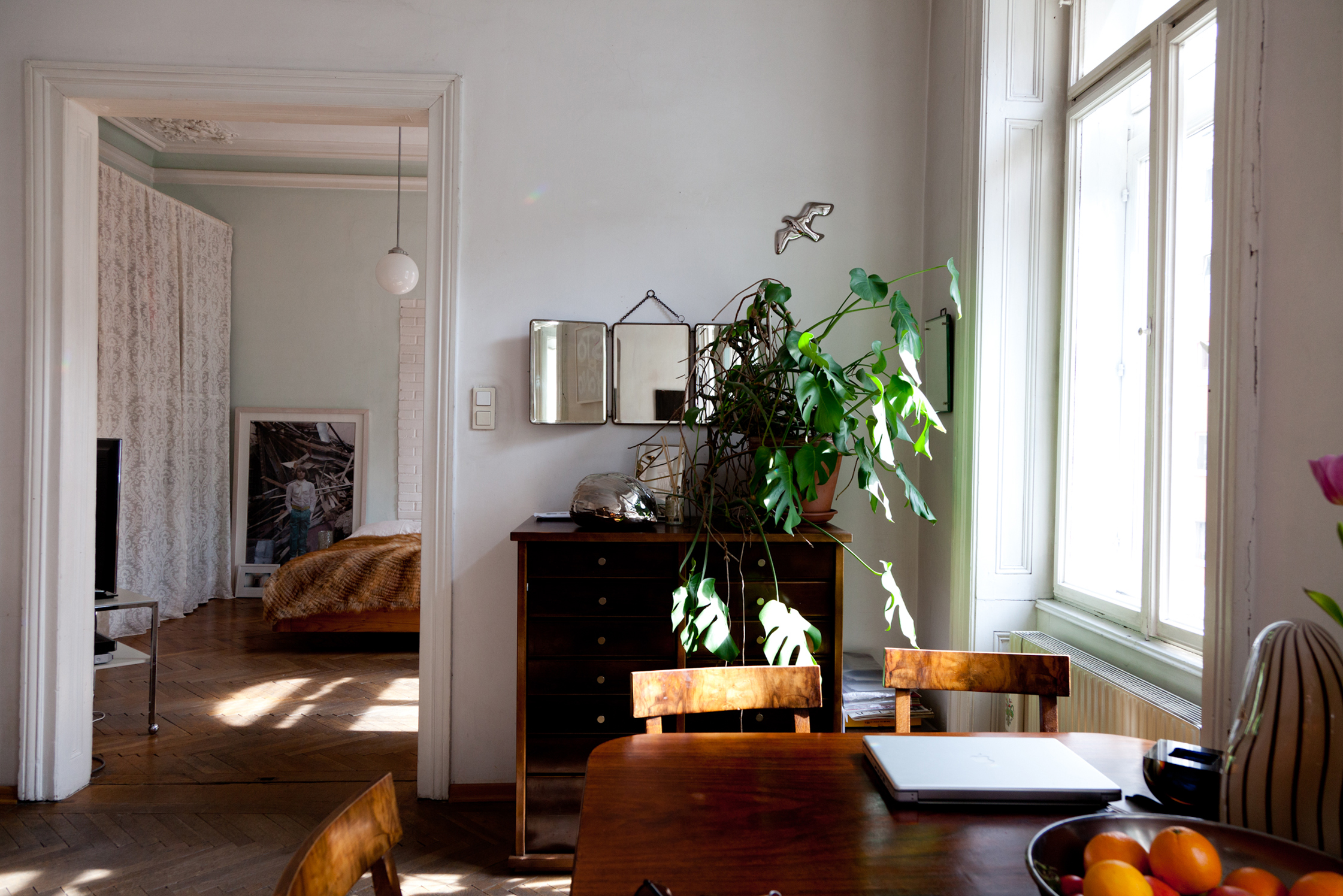 When did you move from Bulgaria to Vienna?
I was twenty years old. Back then I didn't really know much about Vienna. The opportunity of coming here just kind of arose out of nowhere. I wanted to work within the artistic scene and therefore decided to study fashion at the University of Applied Arts in Vienna. I was lucky and got accepted at my first trial.
When did you decide to create your own label?
That was around 2003, but there was never a fixed date of origin. During my studies I already started experimenting and developing my own projects. Everything was step by step. I never wanted to do an internship. The entire process consisted of 'learning by doing.'
What was the biggest challenge at the beginning of your career?
Not knowing how certain things would work. Eventually I overcame them, difficulties are also there to master.
How has the Vienna Business Agency supported you?
It provides me with the opportunity to make important steps in regards to development. If I cannot realize specific projects due to a financial situation, the Vienna Business Agency offers me their support and help.
Why didn't you move to a city that was better known as a fashion centre?
You can work well here in Vienna and have sufficient time for yourself. Besides that, I have all my friends here. I truly recommend this city if one has the occasional chance to travel. One really gets to appreciate it.
Is there something that you miss in Vienna?
Vienna could be a bit more international, but perhaps this is in the making. It has its advantages and restrictions.
Do you take notice of the international fashion scene?
Yes, it is important to be updated. Otherwise I wouldn't know what to design. It is important to take a look at the market and see what is being offered.
What was the very first piece of clothing you designed?
That must have been during my studies. But I actually don't want to remember those pieces! (laughs) They must have been some really funny ones. But one keeps developing and, especially within the fashion world, almost everything has an expiration date. If one takes a look at older things, one realizes that they don't belong in the present.
What kind of fashion did you want to make in the past?
Something more sporty. What I am doing now is an advancement of what I used to do; luxury clothing – one must always redefine the self.
Who do you envision when you design?
I want to design for someone who is confident and my clothes should only fortify this presence. My clothes are for people that are strong and stylistically confident, and have a personal sense for fashion. I have younger and older clients, which I like.
Did you always want to be a designer?
I have no idea. It kind of just happened. I started to study and wanted to find out whether it would be something interesting to me or not. I continued and now I am here. It certainly was never a childhood dream.
What would you be if you weren't a designer?
That has never been a concern of mine. My work fulfills me and I couldn't imagine doing something different. At least at this very moment there is no other option. I definitely would do something that had to do with design.
What inspires you about Vienna?
I collect impressions which I process consciously or unconsciously. Everything fascinates me about this city, but I couldn't define it.
Are their neighborhoods you really appreciate?
I actually really like region 6, which is young and dynamic. It gets an interesting mix of people due to the Naschmarkt and Mariahilferstraße. It is not very touristy and therefore comfortable to work in. During the week it is very lively and on the weekend it quiets down, as the streets become empty.
But other interesting areas are developing as well. For example region 2, which I find very inspiring. It is not as commercial and one is still able to find small shops and bakeries.
What do you show your guests when they are in Vienna?
First all sorts of tourist attractions, depending on the guest. I can recommend a walk through the cemetery – Wiener Zentralfriedhof. Other than that I really like to check out flea markets. During spring and fall there are many flea markets that are worth a trip and give a good insight into Vienna's soul. Trips outside of Vienna are also really great. For example Südburgenland, the weather is always good and it is a great place to relax. A visit to the holy mass at Orchesterkonzert on Sunday can also be quite the experience.
What would be your concrete recommendations?
Cafe Hawelka because of their homemade Buchteln which are sweet rolls. Schwarze Kameel is very cozy for an afternoon snack and drink. If you like cakes then Demel is perfect, even though it is a bit touristy. At night I like to go eat with friends at Skopik & Lohn. Also, a good of friend of mine is about to open a restaurant, called Herknerin. I am sure lots of nights will be spent there.
Do you have a muse?
I have many muses who are my friends. I am inspired by people who are interested in fashion but don't live for it. That is something exciting to me.
What is a typical day in your life?
There is no such thing. I like variety and organize each day differently. Principally I work a lot, which means I am very often at the office.
How does Petar Petrov relax?
Never (laughs). There are times where there is more and less to do. I like to go to flea markets or exhibitions, meet with friends, or go on vacation. But that depends on the day and season.
Thank you very much for this interesting conversation and tour through your atelier and apartment. Find out more about Petar Petrov's fashion label here.
This portrait is part of our ongoing collaboration with ZEIT Online who present a special curation of our pictures on their site. Have a look here.
This portrait was produced in collaboration with the Vienna Business Agency and its creative center departure. You'll find more portraits and reports from Vienna's creative scene here.
Interview & text: Nathalie Halgand
Fotos: Lukas GanstererDer Modedesigner Petar Petrov ist ein wenig schüchtern, aber hat eine entschlossene Art. Er ist groß, schmal und trägt seine selbstkreierte, ganz in schwarz gehaltene Kleidung. In der Ukraine geboren, zog er 1999 nach Wien, um Mode an der Universität für angewandte Kunst zu studieren. Damals wusste er noch nicht, was ihn in dieser Stadt erwarten würde. Doch bereits während seines Studiums gründete Petar sein eigenes Label PETAR PETROV. Mit schlichter, innovativer und eleganter Mode für Männer, die er seitdem jedes Jahr in Paris präsentiert, baute er sich langsam einen Kundenstamm rund um den Globus auf, inzwischen designt er auch Kleidung für Frauen. Beide Kollektionen findet man nicht nur in Europa, sondern auch in den USA, China und Japan. Damit ist Petar Petrov einer der wenigen Modemacher, der es auch international geschafft hat.
Sein Atelier befindet sich in einem wunderschönen Altbau in Wien. Dort arbeitet er an seinen Kollektionen, wählt Stoffe aus oder bereitet Messen und Shows vor. Wenn er das gerade mal nicht tut, findet man ihn in seiner lichtdurchfluteten Wohnung nebenan. Bevorzugt mit Freunden, die er zu einem guten Wein einlädt. Außerhalb der eigenen vier Wände, treibt sich Petar am liebsten auf einem der zahlreichen Flohmärkte in Wien herum, wo er die Leute beobachtet und sich neue Inspiration holt.
Dieses Portrait wurde in Zusammenarbeit mit departure -die Kreativagentur der Stadt Wien- produziert und ist der erste Teil dieser Kollaboration.
Wann bist du von Bulgarien nach Wien gezogen?
Als ich 20 Jahre alt war. Damals kannte ich Wien nicht besonders gut und es hat sich einfach so ergeben. Ich wollte im künstlerischen Bereich arbeiten und habe mir deswegen überlegt, Mode an der Universität für angewandte Kunst zu studieren. Ich hatte Glück und wurde gleich beim ersten Aufnahmeversuch genommen.
Wann hast du beschlossen, dein eigenes Label zu gründen?
Das war ungefähr 2003, aber es gab keinen bestimmten Zeitpunkt. Während meines Studiums habe ich bereits Versuche gemacht, an meinen eigenen Projekten gearbeitet und das ging so weiter Schritt für Schritt. Ich hatte nie das Bedürfnis, Praktika zu machen, es war eher ein "Learning-by-Doing", wo sich alles so ergeben hat.
Was war die größte Herausforderung für dich am Anfang?
Nicht zu wissen, wie gewisse Sachen funktionieren. Das habe ich dann gelernt und Schwierigkeiten sind ja auch dazu da, gemeistert zu werden.
Inwiefern unterstützt dich departure bei deinen Projekten?
departure bietet mir die Möglichkeit, weitere wichtige Entwicklungsschritte zu machen. Vor allem dann, wenn ich bestimmte Projekte finanziell nicht alleine realisieren kann, ist die Förderung eine wichtige Stütze und Hilfe.
Warum bist du in Wien geblieben und nicht in eine Stadt gezogen, wo Mode einen größeren Stellenwert hat?
In Wien kann man gut arbeiten und Zeit für sich haben. Außerdem befindet sich hier mein Freundeskreis. Die Stadt ist sehr empfehlenswert, wenn man ab und an die Möglichkeit zum Reisen hat. Dann lernt man Wien wirklich schätzen.
Gibt es etwas, das du in Wien vermisst?
Wien könnte ein bisschen internationaler sein, aber vielleicht entwickelt sich das langsam. Das hat wohl auch seine Vor- und Nachteile.
Schaust du dir an, was in der internationalen Modewelt passiert?
Ja, man muss wissen was passiert, sonst weiß man ja nicht, was man entwerfen soll. Man sollte sich ansehen, was angeboten wird und was es zu kaufen gibt, um etwas schaffen zu können, dass die Leute auch gerne kaufen möchten
Was war das allererste Kleidungsstück, das du entworfen hast?
Das war wohl während meiner Studienzeit, aber an die ersten Kleidungsstücke, die ich damals gemacht habe, möchte ich mich eigentlich nicht erinnern! (lacht) Das waren sicher lustige Sachen. Doch man entwickelt sich kontinuierlich weiter und speziell in der Modebranche hat fast alles ein Verfallsdatum. Wenn man sich seine Sachen von vor ein paar Jahren anschaut, passen sie einfach nicht mehr in die heutige Zeit.
Was für eine Mode wolltest du damals machen?
Eher sportliche Sachen. Und das was ich jetzt mache, ist eine Weiterentwicklung von dem, was ich am Anfang gemacht habe: Luxuskleidung – man muss sich eben immer neu definieren.
Wen hast du vor Augen, wenn du heute deine Mode entwirfst?
Ich wünsche mir, dass meine Kunden selbstbewusst sind und dass meine Kleider ihnen dieses Gefühl auch zurückgeben kann. Ich sehe in der Mode, die ich entwerfe starke und stilsichere Menschen mit einem eigenen Sinn für Mode. Ich habe junge aber auch ältere Kunden, was ich gut finde.
Wolltest du schon immer Designer werden?
Das weiß ich nicht, es hat sich eher so ergeben, glaube ich. Ich fing an zu studieren und wollte sehen, ob mich das interessiert. Das war so, dann machte ich weiter in dem Bereich und nun bin ich da angelangt, wo ich heute stehe. Aber es war niemals mein Kindheitstraum oder so.
Was wärst du, wenn du kein Modedesigner wärst?
Die Frage stellt sich für mich eigentlich nicht, da mich meine Arbeit erfüllt. Im Moment gibt es keine andere Option. Aber ich würde immer etwas machen, das mit Gestaltung zu tun hat.
Was inspiriert dich an Wien?
Ich sammle Eindrücke, die ich auf bewusste oder unbewusste Art verarbeite. Mich inspiriert alles in dieser Stadt, aber es ist nicht so, dass ich es bewusst definieren kann.
Gibt es Gegenden in Wien, die du besonders gerne hast?
Am liebsten bin ich eigentlich im 6. Bezirk, der ist jung und dynamisch und durch den Naschmarkt und die Mariahilferstrasse entsteht ein interessanter Mix aus Menschen. Es ist nicht allzu touristisch und somit angenehm zum Arbeiten. Unter der Woche wird es sehr lebhaft und am Wochenende hat man seine Ruhe und es ist nicht viel los auf der Straße. Aber es entwickeln sich auch andere interessante Viertel in Wien, wie der 2. Bezirk, den ich recht inspirierend finde. Dort ist vieles noch nicht so kommerziell und man findet noch kleine Geschäfte und Bäckereien.
Was zeigst du deinen Gästen, wenn sie dich in Wien besuchen?
Zuerst einmal alle touristischen Sehenswürdigkeiten, was genau hängt vom Gast ab. Aber ich kann einen Spaziergang am Wiener Zentralfriedhof sehr empfehlen. Ansonsten gehe ich gerne auf Flohmärkte: der am Naschmarkt ist schön und im Frühling und Herbst gibt es viele Flohmärkte, die einen Ausflug wert sind und einen guten Einblick in die Wiener Seele bieten. Ausflüge außerhalb von Wien kann ich ebenfalls jedem ans Herz legen. Zum Beispiel das Südburgenland, dort ist das Wetter meistens gut und es ist ein guter Ort zum entspannen! Ein Besuch in der Heiligen Messe mit Orchesterkonzert am Sonntag kann auch ein interessantes Erlebnis sein.
Und was wären deine konkreten Empfehlungen?
Das Cafe Hawelka empfehle ich wegen der hausgemachten Buchteln, das Schwarze Kamel ist am späten Nachmittag sehr nett für den kleinen Hunger und Durst. Wenn man Torten liebt, dann ist man beim Demel richtig, auch wenn das es sehr touristisch ist. Abends gehe ich gerne mit Freunden ins Skopik und Lohn essen. Und sehr bald eröffnet eine gute Freundin ein neues Lokal, das Zur Henkerin, wo man mich wahrscheinlich öfter antreffen wird.
Du hast viel Kunst in deiner Wohnung, sammelst du auch Kunst?
Zu den Kunstwerken in meiner Wohnung habe ich meistens einen persönlichen Bezug. Viele meiner Freunde sind Künstler und so komme ich auch zu meinen Bildern.
Hast du eine Muse?
Ich habe viele Musen, die stammen aus meinem Freundeskreis. Mich inspirieren Menschen, die zwar Mode interessiert, bei denen Mode aber nicht ihr Lebensinhalt darstellt. Das finde ich dann sehr spannend.
Wie kann man sich einen typischen Tag in deinem Leben vorstellen?
Ich würde sagen, es gibt keinen typischen Tag. Ich mag die Abwechslung und gestalte jeden Tag anders. Aber im Prinzip arbeite ich viel, also bin ich sehr viel im Büro.
Wie entspannt sich Petar Petrov?
Gar nicht (lacht). Wir haben Zeiten, wo mal weniger und mal mehr zu tun ist. Ich gehe dann gerne auf Flohmärkte, oder in Ausstellungen, treffe mich mit Freunden, oder ich fahre auf Urlaub. Aber das ist Tages- und Jahreszeiten abhängig.
Vielen Dank an Petar für das interessante Gespräch und den Rundgang in seinem Atelier und seiner Wohnung. Mehr über Petar Petrovs Mode gibt es auf seiner Webseite.
Dieses Porträt ist in Zusammenarbeit mit der Wirtschaftsagentur Wien und ihrem Kreativzentrum departure entstanden. Mehr Porträts und Berichte zu der Wiener Kreativszene gibt es hier.
Interview & Text: Nathalie Halgand
Fotos: Lukas Gansterer