Art and fashion have always gone together, but this is especially the case for Juan Diego Tobalina and Bernat Sobrebals. As a native growing up in Lima, Juan Diego made the decision to cross the Atlantic and study art at the Faculty of Fine Arts in Barcelona. Offering a far greater sense of creative and academic freedom than his hometown could provide at the time, he soon fell in love with the city. He found himself living in Spain for 9 years – many of which were spent working on photography, sound, and video installations while running his own gallery, Swallow Gallery, in the charming old neighborhood of Borne.
A Catalan by birth, Bernat became well-known in Barcelona for his elegant and sophisticated work as a stylist. During a career spanning over 8 years he developed a very personal and recognizable style: highlighting femininity with an impeccable European taste for luxury without excess. Together the couple began making sporadic trips to visit Juan Diego's hometown, before eventually deciding to make the move and settle there – in part because of the economic state of Spain. They have established their home in Barranco, an emerging barrio of the Peruvian capital, that is considered to be one of the most charming. Here, Juan Diego continues his artistic work while Bernat has become an irreplaceable fixture in Lima's fashion industry.
This story is featured in our second book, Freunde von Freunden: Friends, order within Germany here, or find the book internationally at selected retailers.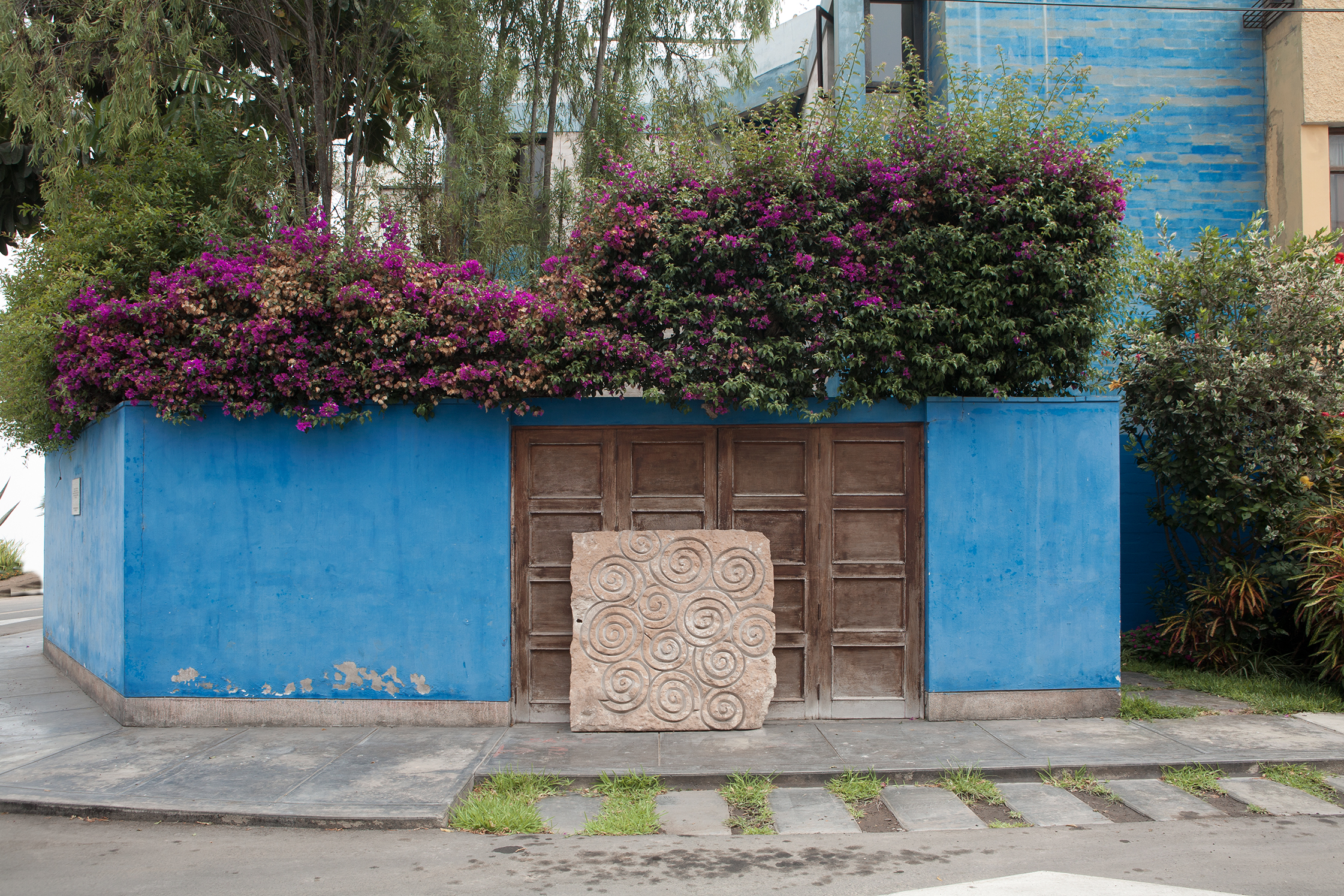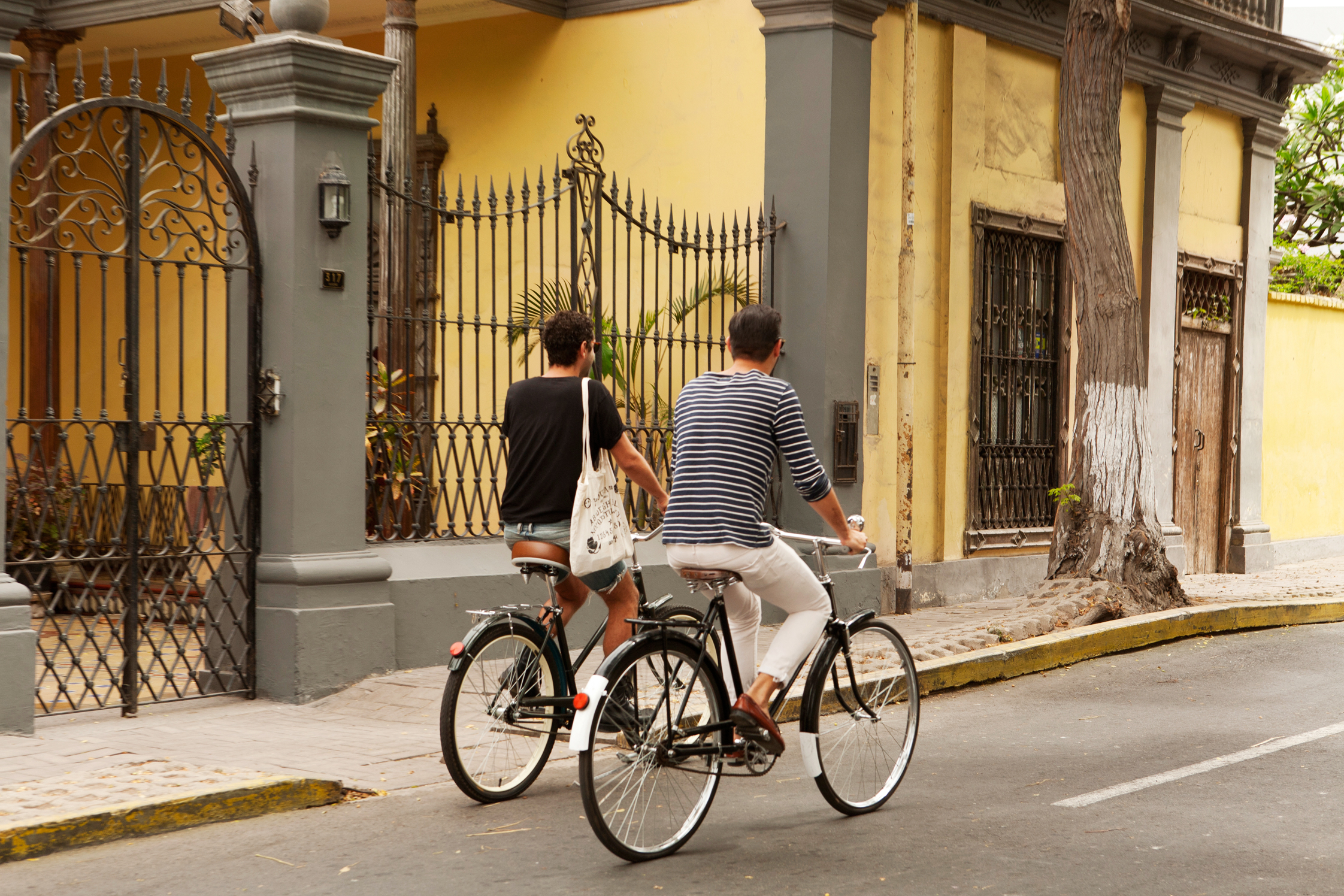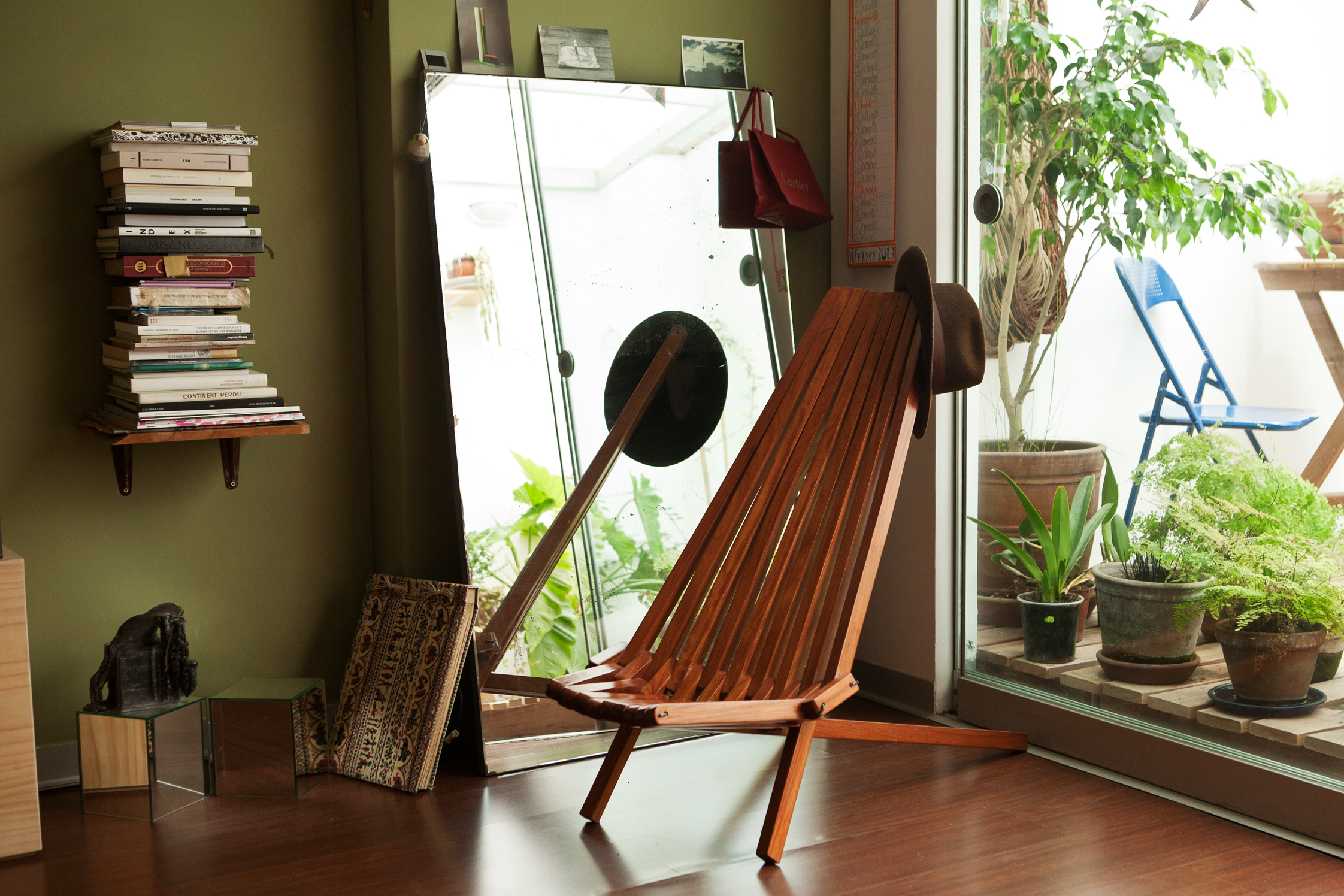 How did the two of you meet?
Juan Diego: Bernat and I met in Barcelona in late 2004 while we were both still students. I was studying fine arts, and Bernat was studying fashion and styling. Bernat had spent some time previously studying art at the same university as me and we met through mutual friends.
And what do you do today?
Juan Diego: I am full-time artist. I was already producing art in Barcelona along with running my own gallery, Swallow Gallery. Here in Lima I have a gallery that represents my work at 80m2 that is run by Livia Benavides. I currently have a solo exhibition on at the moment.
Bernat: I am an art director and stylist. Most of my work is for different clothing brands as well as advertising for television and other media.
Do you ever collaborate on projects together?
Juan Diego: Yes, in a natural way. So far we haven't worked on an actual joint project, but we often discuss each other's work and we have similar tastes. We certainly haven't ruled out the possibility of embarking on a project together in the future. We would like to actually.
When did you guys move to Lima? What was the transition like?
Juan Diego: We moved here in November 2011. I always thought it would be hard to return as I was living abroad for nine years in Barcelona. Bernat had proposed the idea to move and try our luck several times. My answer was always no. But towards the end I finally agreed, the idea didn't seem as absurd anymore.
We decided to move during Spain's crisis, which is still going on. Bernat was still working in styling and art direction but he really wanted a change. Barcelona started feeling bit boring for us even though we love the city. I was certainly involved in interesting art projects but not as much as I wanted to be. All of sudden you are in this loop, and if I didn't leave at that very moment, I probably wouldn't have found the necessary motivation I needed for my career.
How did you plan the move?
Bernat: The move was quite complicated. We had so many things we didn't want to get rid off. We left many things with family and friends. Right before giving over the apartment we did an exhibition for one day that was concerned with the theme of displacement. The show was a success and all day long we had people stopping by. At the end, almost every person took something of ours as a souvenir. For example cutlery, clothing, ceiling fans. We even gave away our guitar and amplifier. We had a big party when the apartment was empty.
How has the direction of your careers changed?
Juan Diego: Essentially it was the right decision to go to Lima. The city has changed a lot during the time I was gone. Things appeared that made me want to stay, not like in 2003 when all I wanted was to leave.
Bernat: I started working even before having an apartment. The moment I arrived I was put under contract with one of the most important advertising agencies in Lima. From then on everything just kept coming. I started receiving calls for projects, for instance catalogues, advertisements, videos, and magazines. I was lucky that every project kind of flowed into the next. And it hasn't stopped.
Juan Diego: It was also going well for me as an artist. Upon arrival I started working on some interesting projects. I had a solo show at Centro Fundación Telefónica and in September I won an important art competition in Peru, called 'Pasaporte Para un Artista' – Passport for an Artist. This allowed me to live in Paris for two months in 2013. Besides this award, many other doors have opened. This year I will have two solo shows, group exhibitions, curatorial projects, fairs, and travels. I can't complain.
What do you think about Lima's creative scene?
Juan Diego: Things have changed a lot here.
Bernat: When I first came to this city in 2004 I could never have imagined living here. I thought that the city was missing many things, especially with regards to my field of work. The overall financial growth of this country has put it closer contextually with other capitals around the world. The city is currently experiencing a moment of creativity visible in every corner. I am even thinking of creating my own collection. Peru offers a great selection of quality raw materials and highly skilled labor.
Juan Diego: I did most of my studies in Barcelona and one of my greatest fears was returning back here to Lima after such a long time. Besides that, my work had a very European flow. I was uncertain whether it would receive any attention here. Things have changed little by little since I have left, one of them being the perception of art. It is now being looked at as something serious and important; no longer is it seen to people as merely a hobby. Nowadays many people are interested in visiting shows and finding out more about the artists. This is one of the reasons why I think this city has become much richer in regards to art proposals. Many spaces have opened, giving opportunities for different ideas and all sorts of mediums. I admire many of the local artists that are also being celebrated outside of Peru. Lima has started moving itself towards the centre of the global contemporary art scene.
Tell me about your neighborhood and why you chose it?
Bernat: Our neighborhood is called Barranco. It has always been known as the bohemian area of the city. Every time we came to Lima, we would visit this area a lot as many of our friends live here. It still contains lots of the typical Barranquino style: tall ceilings, large windows, and a lot of wood – but unfortunately the city is being transformed with many modern buildings, a trend that seems to happen everywhere. It is really great for walks and is right by the sea. This is something really important to us. We both grew up close to the sea and we love it. Now we live in a small duplex apartment with a terrace. Our priority was a terrace as we really like to entertain and spend time with friends.
Where do you relax in the city?
Juan Diego: We just came back from a trip through the South, just below Lima. We went to the bay of Paracas to visit the Ballestas islands and spent the last night in the city of Ica.
We really like Punta Hermosa, a beach village close to Lima. We feel good there because it is a mix of locals, tourist and surfers. We often meet up with friends there. During the Summer time we try to walk along the coast, but we also really like the jungle. We don't dismiss the idea of making a future there. It is wonderful to be able to escape for a few days and be in such close contact with nature.
Thanks to Juan and Bernat for sharing some insights into the fascinating city of Lima, Peru. To find out more about Juan's work see his website. And for information about Bernat's artistic practice view his website here.
Photography: Inma Varandela
Interview & Text: Delfina Baldassare