Berlin-Kreuzberg. Görlitzer Bahnhof. Four rooms in an old building. Here – on the occasion of Berlinale – Diesel turned a regular apartment into a showroom: the so called "Changing Room". You are received in the "Flower Room" – a place inspired by Jugendstil design: white vases, tables und wicker chairs. In the background is pink-padded secret space and the collection rooms, where clothes are being presented on rails and dark wooden furniture. They can be tried on in the spacious changing room with a dark-red baldachin and viewed in the many expansive mirrors.
Last but not least is the "Lounge Area" – a kind of living-room with a comfortable sofa, desk filled with interesting books and carefully chosen accessories that almost feels like home. For the recent Berlinale, Stefanie Eifert created the "Changing Room", a temporary project and location that has since dissipated. However, Stefanie is hoping to develop a new one for future Berlinale's and continues to gather ideas for showrooms throughout Germany.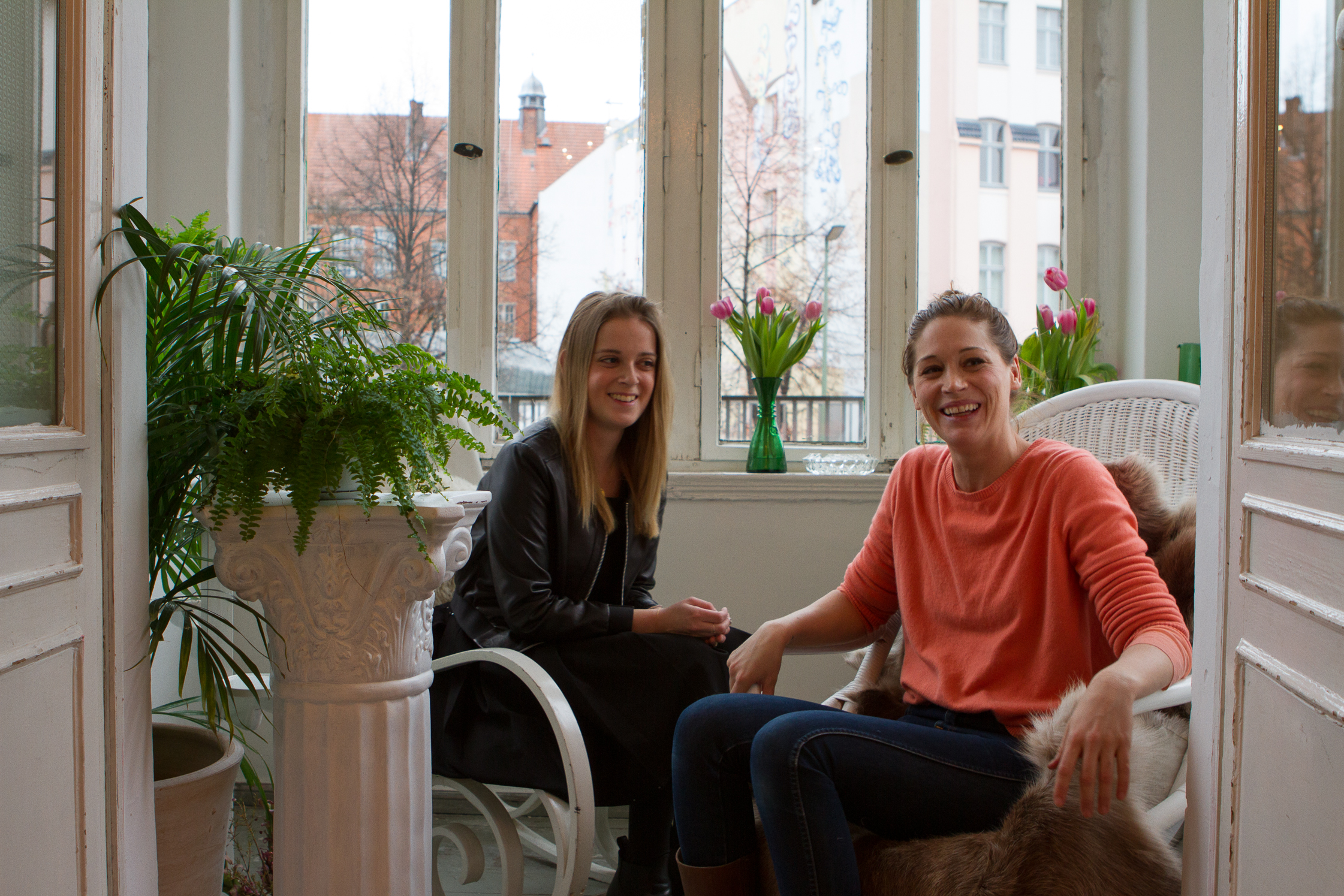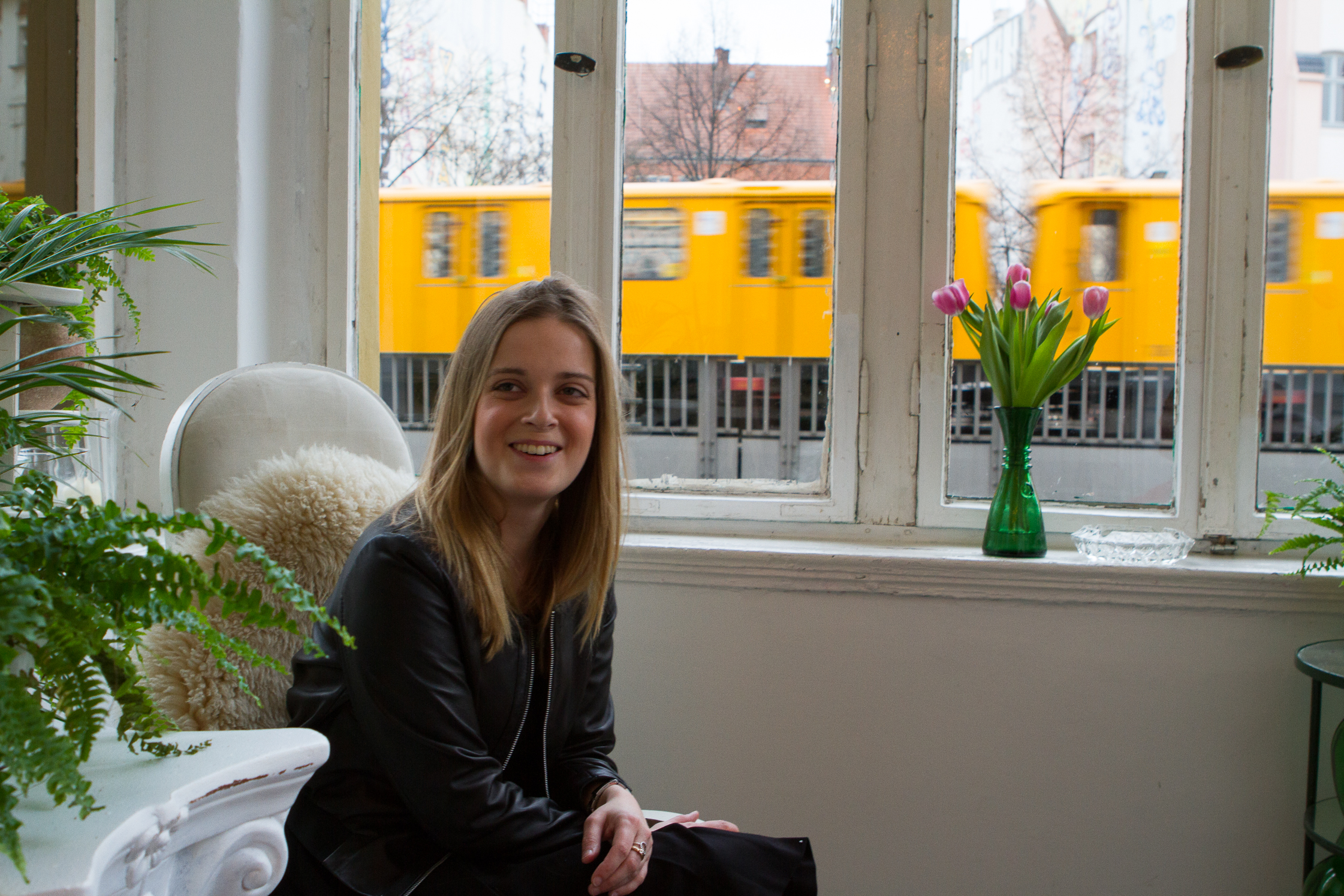 Where are you from and what do you do here?
I am 28 years old. I am from Berlin and moved to Düsseldorf six months ago to work as a presence marketing specialist for Diesel. In this role I am organising events in Germany and take care of celebrities, especially actors. For the organisation of the "Diesel Changing Room" I was in Berlin again, which was a lot of fun.
How did you came up with the idea of "Diesel Changing Room"?
Diesel already has two stores in Berlin but no showroom where we can invite people. Therefore we came up with the idea of the "Changing Room" for the occasion of the Berlin Berlinale.
What was happening there?
As the name "Changing room" – which should also be associated with a changing room itself – indicates, it should change all the time and therefore offer different events during the two weeks of the festival. Like a breakfast in the style of Marie Antoinette and a dinner in collaboration with Constantin Film, which turned into a home party with drinks later on. It was a really diverse and fun project.
Where was the "Changing room" located?
In an old apartment in Berlin-Kreuzberg.
Was it important to you that it was in Kreuzberg?
Absolutely not. We could have also done it in Berlin-Mitte, which would have been logistically handy as the Diesel store is there. But in the end we decided for Kreuzberg, which was really good afterwards.
Why?
Due to a very practical reason that in Kreuzberg it didn't really matter when it gets a little bit louder during the events as the apartments were for sale and we were almost by ourselves there.
Was it the first time that you were using an apartment for a showroom?
It is nothing brand new that companies use apartments for their purposes. Two years ago, Diesel also created a female apartment in Berlin and Düsseldorf to launch the new female connection. But this special concept of the "Changing Room" is definitely new.
What was this special concept?
That you feel like you are in a regular apartment rather than in an ordinary showroom. It is much more intimate, private and very authentic. It is a totally different possibility to receive people. You arrive, sit down and have a drink together. The guests also loved it and sometimes stayed with us for hours. Especially for those who were new to Diesel or haven't been in contact with us lately it was good to present them to all aspects of our brand.
Who helped you implementing that creatively?
Linda Ehrl and Sibylle Oellerich. Both from Berlin. Linda is a stylist and Sibylle a well-known interior specialist.
Was there anything special you focussed on during the creative process?
As Berlinale was the occasion, we tried to pick up the movie theme of course and tried to decorate everything a bit like in a movie set. But the most important aspect was that you feel like you are in a private home.
But there was no bedroom, was there?
We were actually thinking about that at one point and I was supposed to sleep there. But in the end I am quite happy to separate my private and professional lives! Even though I felt extremely comfortable there.
So what kind of rooms where there?
The French inspired "Flower Room", the "Lounge Area", the collection rooms with spacious changing room and a small secret space.
What was your favorite one?
The "Flower Room" for sure as I love flowers and the Jugendstil style. As I have been working with Sibylle before she knew what I like and what I wouldn't, which was great.
And where did you get the interior from?
It is conglomeration of Diesel furniture, vintage pieces that have a story from Sibylle and her friends. This mixture made it extremely special and you really get a sense of feeling totally at ease, like you were at home.
The "Changing Room" was created in occasion of Berlinale this year – will there be something similar in the near future?
Sure. Probably also in other cities, like Munich and Hamburg. This special personal ambiance is a great possibility to present Diesel and a different way. And of course I am hoping that next year we can create something similar for Berlinale again.
If you are interested in finding out more about Diesel, you can check out their collection online. We are looking forward to seeing new projects from Diesel and their showrooms in the future. Thanks so much for your time Stefanie.
Photography: Luke Abiol
Text & Interview: Katharina Finke