Within the rustic landscape of Aschau im Chiemgau, an hour away from Munich in the midst of Bavaria, one would perhaps expect farmhouse parlors and a family altar instead of cutting-edge contemporary design. But it is exactly here in Aschau that Nils Holger Moormann – one of the most innovative German furniture designers – decided to settle down. Nils made a dream come true by founding his furniture company, Nils Holger Moormann, that employs 35 co-workers and prizes itself on producing design classics that will stand the test of time. For Nils, form follows function. Adding to his entrepreneurial empire, he also runs the guesthouse 'berge' that also upholds his purist working philosophies and concepts. This is a place specifically designed for guests to find a path back to consciousness with a strict internet free policy.We were lucky enough to enjoy an afternoon with this reflective and industrious gentleman. With an infectious and cheerful enthusiasm this globetrotter and autodidact narrates his adventurous travels, love of provincial life, ideas behind the perfect piece of furniture and interest in sustainability. Nils is a man who enjoys the quiet life while remaining very much in touch with contemporary trends. He proves it is possible to enjoy the best of both worlds.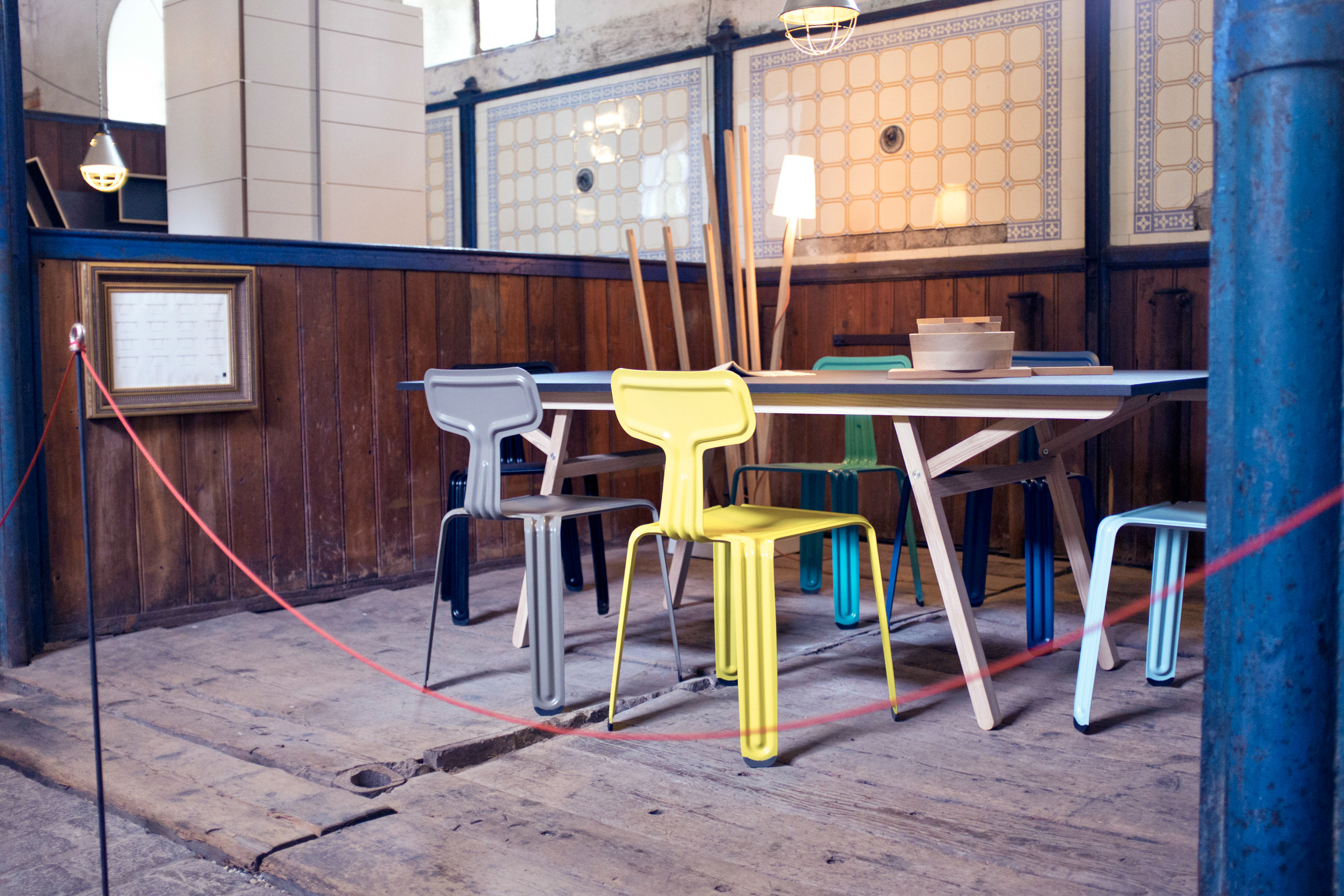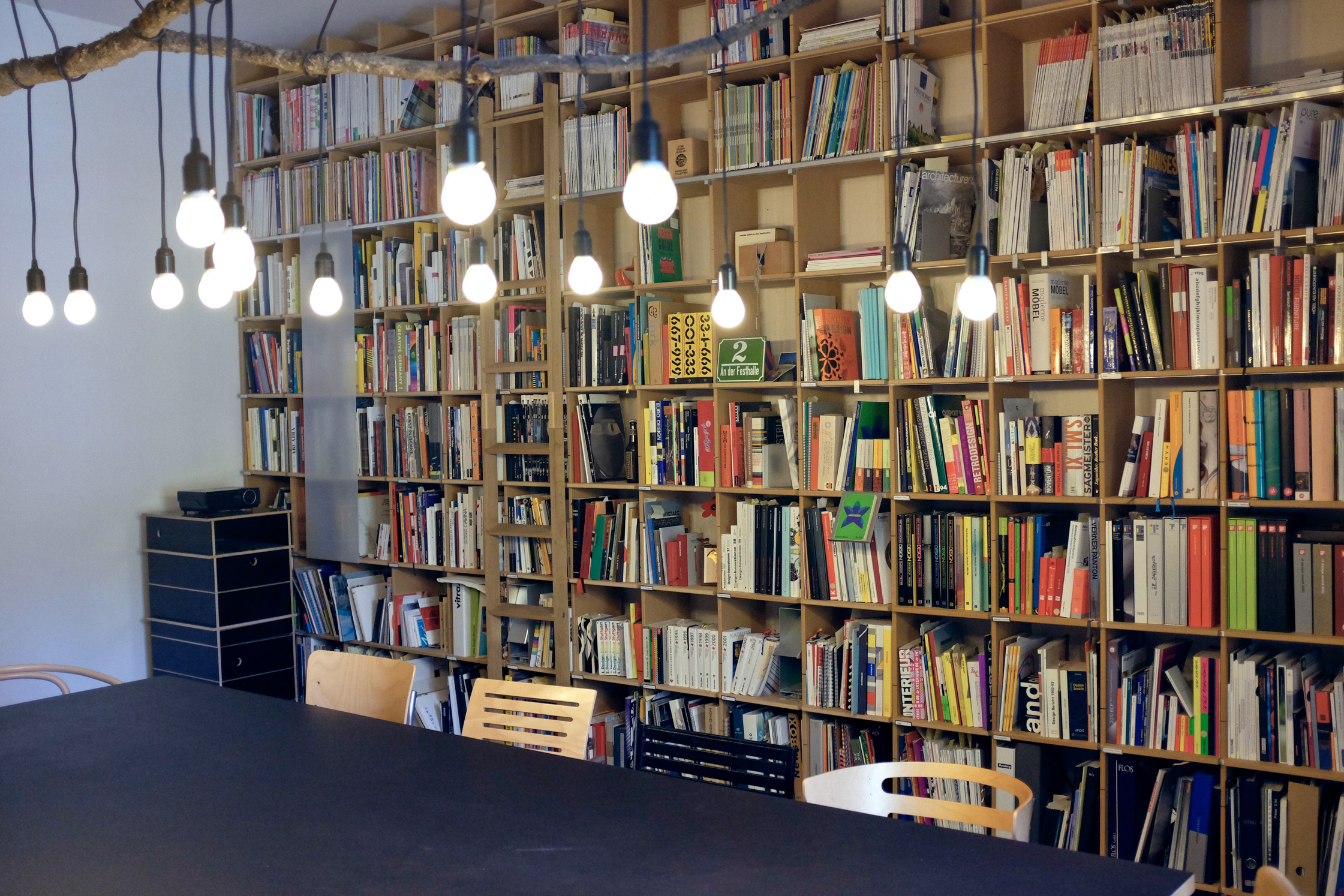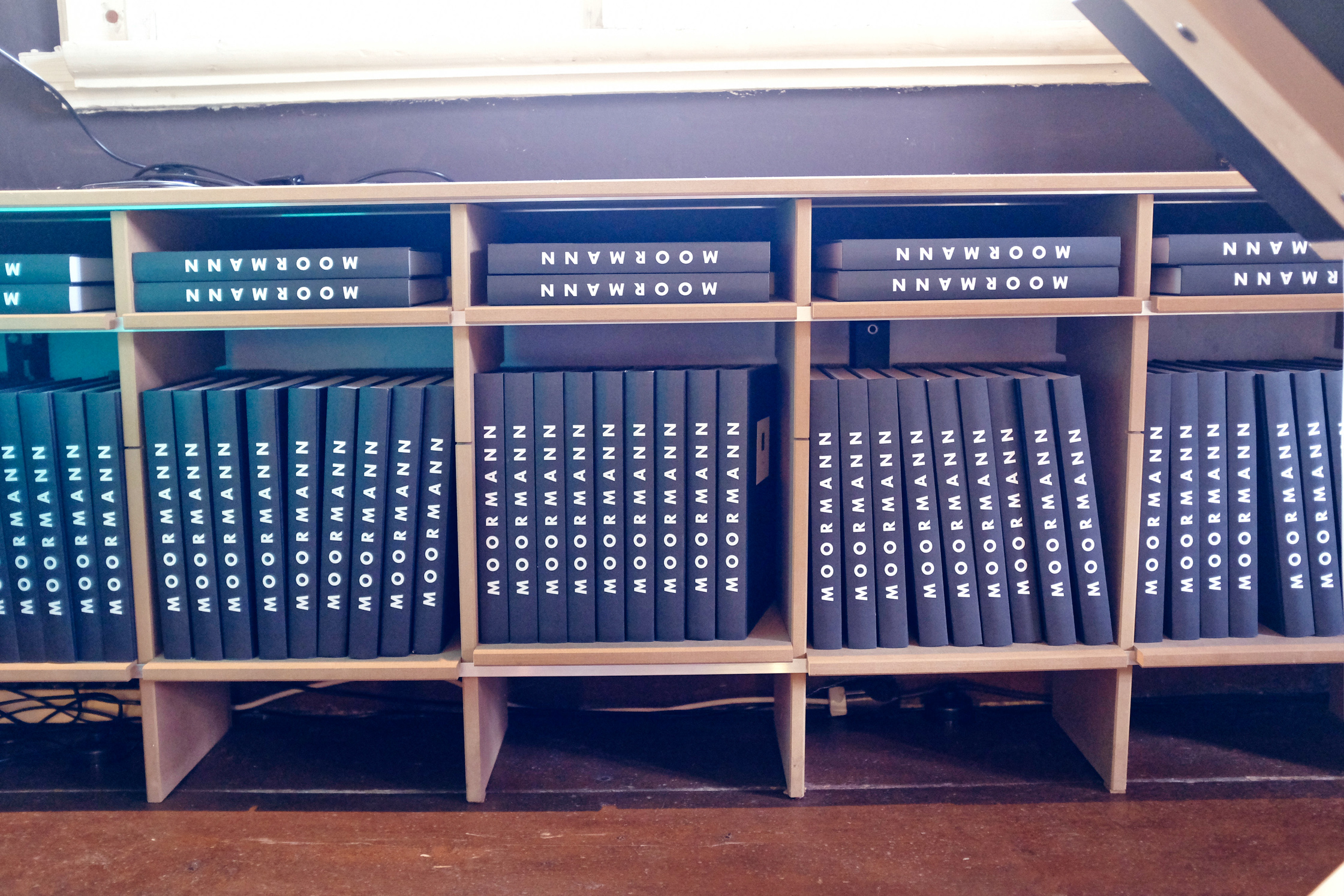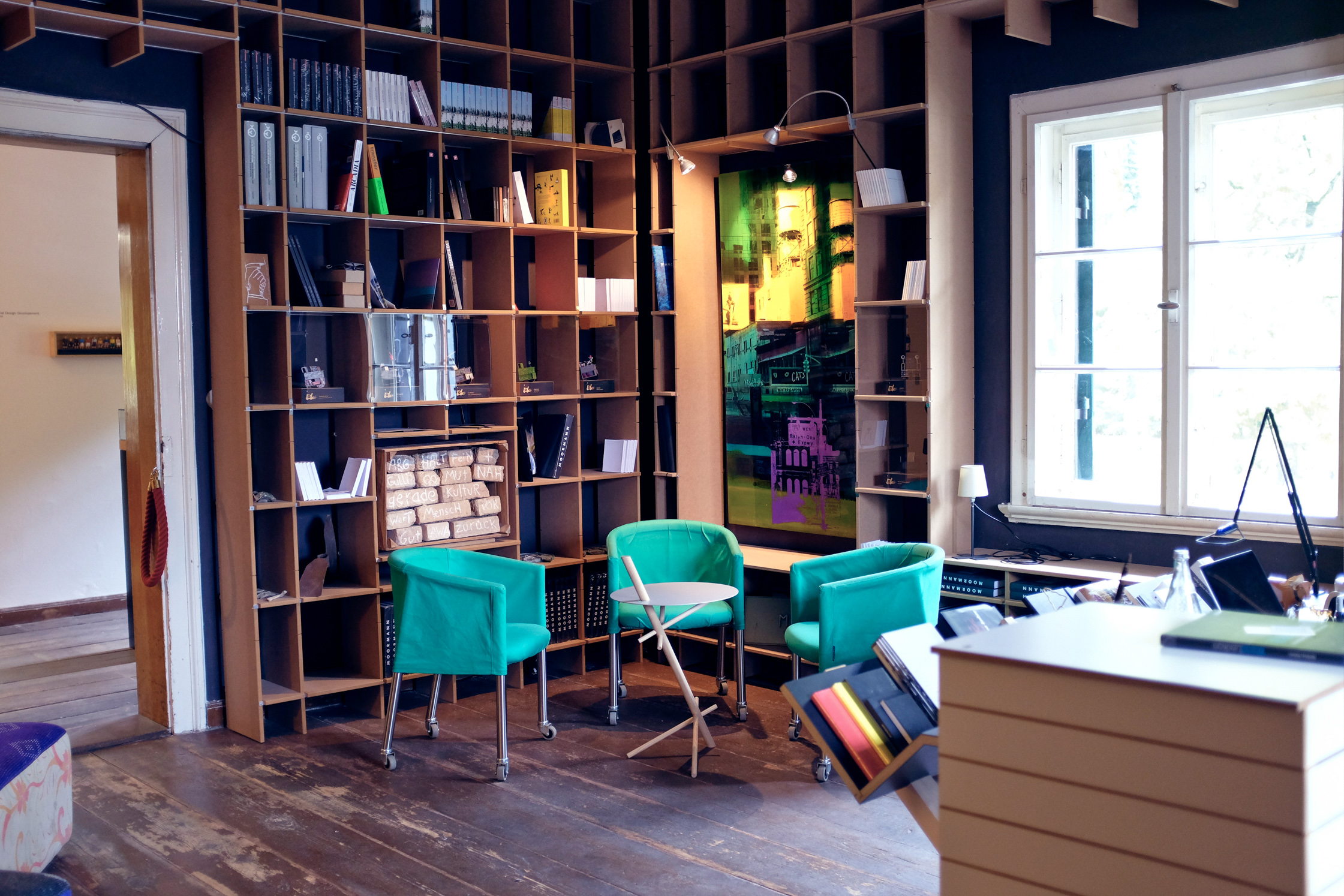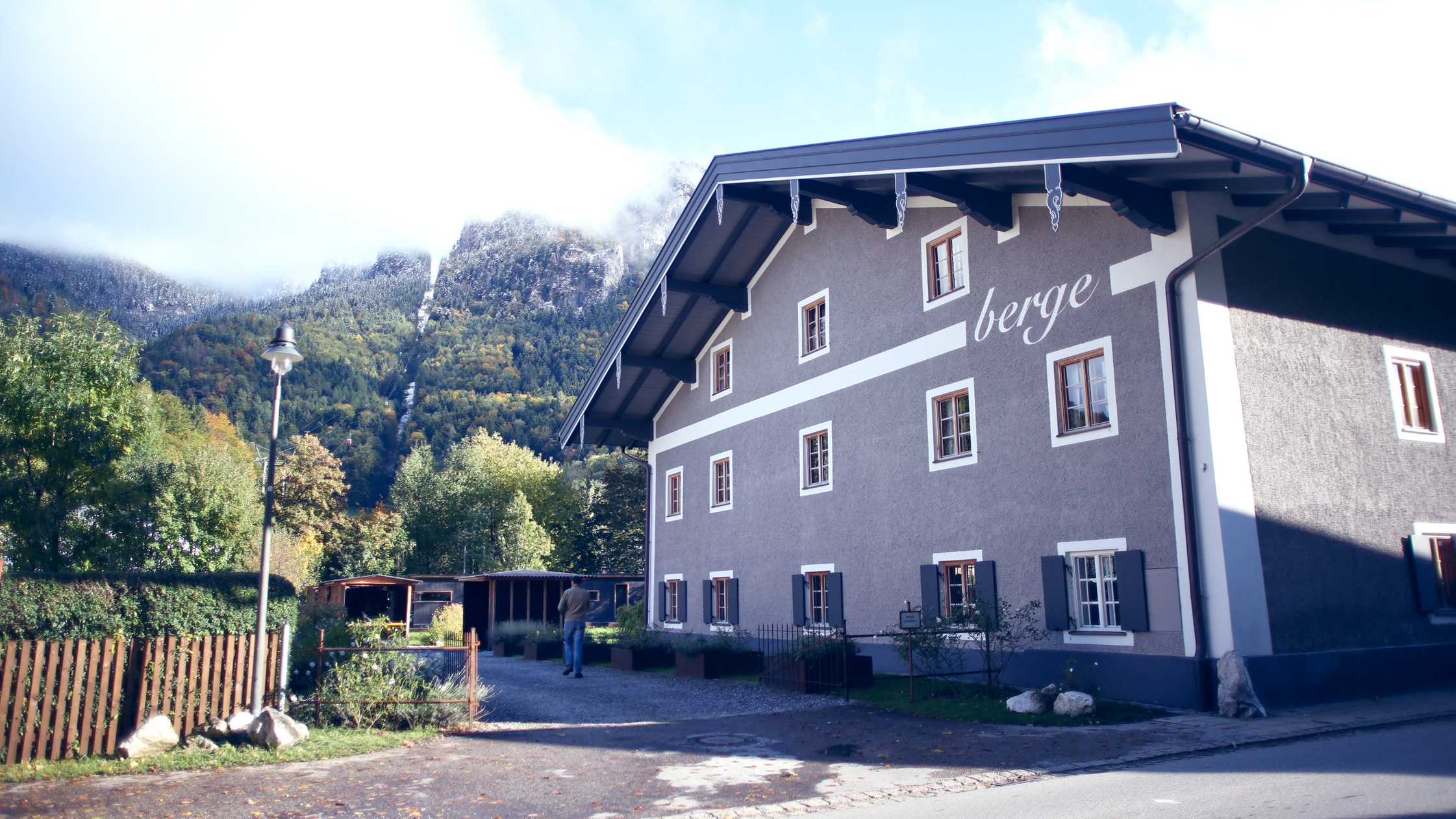 You just returned from a holiday. Where were you?
I traveled for two months with my self-built trailer through Morocco, along the Algerian and Mauritanian border. You don't encounter anybody for weeks there. It is as close to mother earth and as simple as possible. I am an absolute globetrotter.
Do you return full of inspiration to Aschau im Chiemgau after a trip away?
Sometimes yes, sometimes no. When I am back home, I perceive the world differently. For instance, I often think about how our 'German problems' could be resolved much more easily than the problems other countries face. I love to work and surpass my own limits. It is a bad habit however, as being a creative you will essentially hit the point where there is no afterglow. Fortunately, I always come back with great strength. I have new energy and am able to make decisions faster.
Have you always travelled a lot?
Yes. Since the age of 18 I have always taken at least six weeks off per year to travel. I have done many world trips by bike. On these trips the absolute necessities to pack were: a saddlebag with books, another with food, a few pieces of clothing and time. But I did it differently this time – I built myself a trailer. It was sensational. First, I bought a frame and considered for some time how I could accommodate everything in such a small space. My thought process went so far that even at night I would wake up and think about how I could install the refrigerator door!
Do you feel Aschau im Chiemgau is sometimes too far away from the next big city?
Not at all. In my opinion the next cities could be even further away – I love nature. I love Aschau im Chiemgau unconditionally. Besides, I travel for business enough not to yearn for that city feeling.
Don't you miss urbanity as a source of inspiration?
On the contrary. It blocks my view. It makes me sick. Silence and nature inspire me a thousand times more. I become nervous within an urban landscape. I am constantly wanting to witness everything and I always have to make choices. Eventually, I end up somewhere I don't want to be and move around far too fast.
So you wish to escape acceleration?
Yes, even though I think we live in a wonderful world. But most people are unhappy, anyway. We begin to lose the talent for being happy. I think it's amazing to get excited about the smallest things.
Was it love at first sight when you moved here in 1999?
Yes, I really appreciate the way of living here. I love living here regardless of my Swabian genes. This, of course, includes all the difficulties as well. People aren't ashamed to tell you when they are unhappy and don't agree with something here. But five minutes afterwards, they sit down at the same table again and everything is great. There are many more arguments, but everything is resolved very quickly. Something I don't like about living here is that when the curtain shakes I realize I am being observed to see if I am doing everything right! I hate when people observe in secret. However, it's nice that my company is locally connected. I have everything within biking distance. The only thing that takes a bit longer to bike to is the logistics department. For that I need six minutes.
Your entrepreneurial empire also includes the guesthouse berge. The hotel has an amazing design, but no internet. What is the philosophy behind this concept?
I want to find a path back to consciousness. When I do something consciously, I immediately devote myself entirely to whatever that is. That is much better than doing many things at the same time but nothing right. No internet goes hand in hand with this philosophy. Some visitors are appalled by this fact and sometimes there are complaints, but not too many. The visitors are mostly aware about their destination when they arrive.
You have designed the berge sustainably. Is that the case with your farmhouse?
The farmhouse is extremely primitive because it is very old. When I renovated it in 1998, solar energy was not fully realized yet. During that time craftsmen had never really dealt with it. Today I am very upset for not including certain things and would make it very different next time around. Sustainability is very important to me. But unfortunately it has become very stale advertising-wise. Just like the advertisements for detergent that led us to believe, "We make everything clean." Sustainability has to come from the inside and really needs to be applied. But at least it is a trend that goes in the right direction. If it helps even just a bit, it is worth it.
What bothers you?
New traffic that is constantly directed through the village.
In your opinion what defines a beautiful piece of furniture?
A beautiful piece of furniture has to bewitch me and represent a solution that is not already located within the market. It needs to be some sort of miniature invention. If only one of its parts is sold well, I am not interested. Otherwise we would all become crowded with luxury success stories and would only buy the same mundane furniture.
Does it bore you that most people shop at Ikea?
No, everybody has to decide for themselves. Ikea does a great job. You are able to decorate your entire flat for next to nothing. But one day most people will arrive at a moment where they will find it important to build some sort of relationship with their furniture. Furniture is the second closest thing to me after textiles.
However, a piece of furniture need not be expensive just so the producer can play big. "I have bought myself something" – what a nice sentence. Examining a piece of furniture for a long time and deciding if it suits you is a rewarding process. You'll then be able to narrate a story surrounding the piece into the future. Then it isn't just a table, it becomes 'your' table. In that sense, I think it is also important to turn inward and permit objects to come close to us. It is such a blast to buy something that is also of really good quality. For example, I was so happy about my expensive bike. Good things are quiet, they don't produce a 'bang.' Only a true connoisseur knows how to appreciate them.
What is your favorite piece in your collection?
Funnily enough it is the small 'Abgemahnt' side table. It is just like a small bird with a sassy personality. Bulky but beautiful.
Which piece of furniture would like to have invented yourself?
The FNP shelf by Axel Kufus. It is commercially useful and comes with a long-term qualification which has become more jeopardized nowadays. It is a shelf that is so straightforward that it has existed in undiminished strength for the past 30 years. Today, this occurs less and less.
How would you currently evaluate German design?
It is in demand. 'Made in Germany' stands for rationality, quality, longevity, cleanness and reason, even though it might not be crazy or a tease. People seem to long for orientation. Our furniture also derives from this context.
How could one imagine your working process?
I work like a crazy person, perhaps like an old captain who has sailed the seas for centuries. I often spend time on the navigating bridge and ask my team: "What are you doing, how are you?" Or, "Make a small change in this direction." Most of the time it turns out well.
So your co-workers are very autonomous?
Yes. When I leave for two months, I never call up and am unreachable. It automatically leads to independent co-workers. In general I think bosses should leave for a long time.
Do you produce all your furniture yourself?
No, the production happens in local companies. The advantage in this is that we can take a look at everything locally. In the beginning this was extremely hard. There were confused ideas, a lack of quantity and not much hope. Initially no one believes in you. When the economic situation went bad, the suppliers really liked working for us. From that moment, everything started working very well.
You have a wall in your house that is decorated with photos of criminals. Why?
Aschau is also utilized as a meeting place where people can think about design. I want to further develop this. Many people come to visit me here. In order to keep remembering them, I have started to photograph all my visitors like criminals. I want to invite nonsense into our creative output. It is also important to me that we never stop advancing ourselves in a playful manner, almost like hitting the dance floor. Initially the photo series began with a portrait of the South African Jazz pianist Abdullah Ibrahim, who was friends with Nelson Mandela. Whenever I look at these pictures, I know who brought soul into my house.
Nils it has been extremely kind of you to show us around your workplace and guest house. To find out more about Nils Holger Moormann visit the website here and visit the berge website here.
Interview & Text: Annette Walter
Photography: wemakethemwonder.com