The lowest community in America, with a population size almost equal to the number of feet it sits below sea level (295 and 223 respectively), now exists almost completely off the grid.
Back in the '50s and '60s, Bombay Beach was a buzzing resort town revolving around water sports and attracting visitors from across America. It's a fact that's now difficult to imagine when confronted with the desolate texture of the present day. The town is located on the Salton Sea, a once large inlet that became polluted, leading to the death of all marine life and a resulting stench that caused an exodus of almost all the inhabitants.
In the true spirit of resilience a number of people stuck it out and continue to live there, but the population is in continual decline with less than 300 people currently calling it home. The nearest gas station is more than 30km away, so most townsfolk use golf carts as their main mode of transport.
Fine art photographer Kate Ballis visited the desolate community to capture this photo essay, taking in the town before driving inland to Salvation Mountain, a structure created by Leonard Knight using hundreds of thousands of gallons of paint, and Slab City, an artist community in the middle of the desert. In her words "It has a bleakness and desolateness to it." The series conveys an 'end of the earth' feeling, and gives an insight into a world that was first ravaged by time, but is now frozen in it.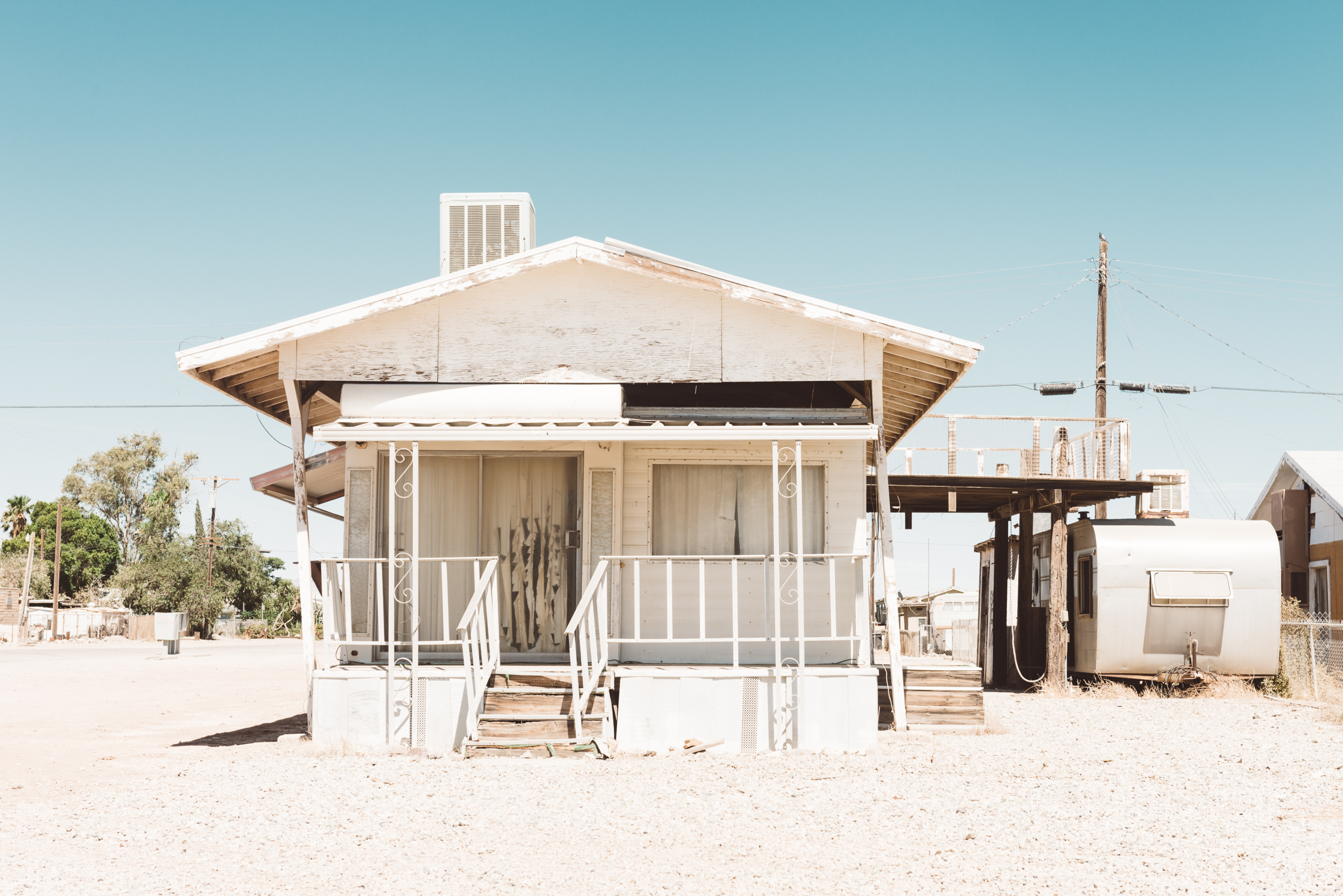 Thank you, Kate, for giving us this unique snapshot of the Bombay Beach way of life and the areas around the Salton Sea including Salvation Mountain. To explore more of Kate's photographic work, see here.

Photographs:Kate Ballis
Text:Jonny Tiernan