At the heart of Southwest France, only two hours by car from Toulouse, there's a town called Éauze. There, surrounded by narrow roads and medieval houses, Alexander Stein and his team produce Armagnac Marquis de Montesquiou—a liquor embodying the traditions and future of this beautiful region.
Alexander sees the world of spirits as a canvas for creativity. After stepping away from a decade-long career in telecommunications, the Stuttgart-based entrepreneur ventured into the realm of spirits with Monkey 47—a celebrated gin company nestled amidst the Black Forest of Germany. Years later, a serendipitous encounter with Armagnac—a traditional distilled drink of French origin—led him to acquire the historic company Marquis de Montesquiou rooted in the soil of Èauze in Gascony, France.  
Throughout his career, Alexander's approach to spirits and flavors has not been to reinvent the wheel but to add a fresh perspective, while honoring the authenticity of the products and their timeless traditions. "I understand alcohol not only as a liquid but as a work of art that absorbs and elevates flavors and offers a space for freedom and experimentation." With this mindset, Alexander and his team have made out of Marquis de Montesquiou a drink that intertwines the region's traditions with a new take on the age-old craft.
We met Alexander for a tour of Gascony, where we delved into the process of crafting Marquis de Montesquiou. Amidst the aroma of French cheeses, Armagnac, and oak trees, we talked about the importance of preserving knowledge, the essence of artisanship, and the simple pleasure of ice cream.
Aging process of Marquis de Montesquiou
How did you come to work in the world of spirits?

I come from a family of distillers. My grandfather was in the industry and produced German brandy, and my father, too. Me, I made a detour. I started my career at Nokia—the cell phone manufacturer—and after ten years in telecommunications, I ventured into spirits. God knows why.

At the time, I had the idea to set up my own gin company and produce gin made in the Black Forest of Germany. After ten or twelve years of working on this company— Monkey 47—I sold it to the French group Pernod Ricard. Right after this transaction, somebody offered me the opportunity to invest in Armagnac because they were selling their division. So I drove in the night to Éauze in France and fell in love with the people and the land. I traded gin for Armagnac.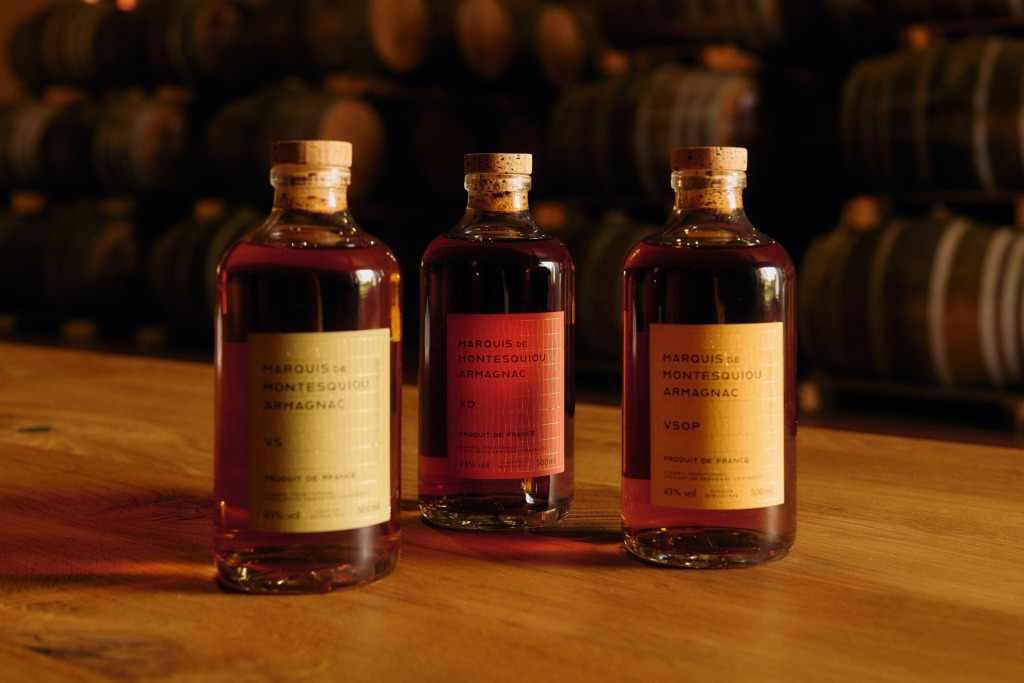 What was it of Armagnac that captured your attention?

It was a combination of many things. First of all, the category of Armagnac is untouched. It hasn't been industrialized, which is very good. I also like the mentality of people working within it—they are not focusing on chasing a trend or changing for the sake of changing, but on preserving values, traditions, and knowledge. Another aspect  I appreciate within the industry of Armagnac is that it is supervised by the BNIA (Bureau National Interprofessionnel de l'Armagnac). This organization makes the rules to protect the DNA of Armagnac and preserve the culture and tradition around it. Within those rules, you can play with many details—you can come up with your interpretation of this product and make subtle adjustments. That's what made it click for me. I could preserve the drink's identity while exploring its possibilities and boundaries. 

How would you describe Armagnac to someone who has never tasted it?

Comparisons can help a lot. The question I always get from people who have never heard anything about Armagnac is if it tastes like cognac, and the answer is no, it doesn't. They are both made from wine, but it's like comparing The Rolling Stones to The Beatles—both are music, but different kinds of music. I would say Armagnac is more The Rolling Stones and cognac, the Beatles. Both are great, just different.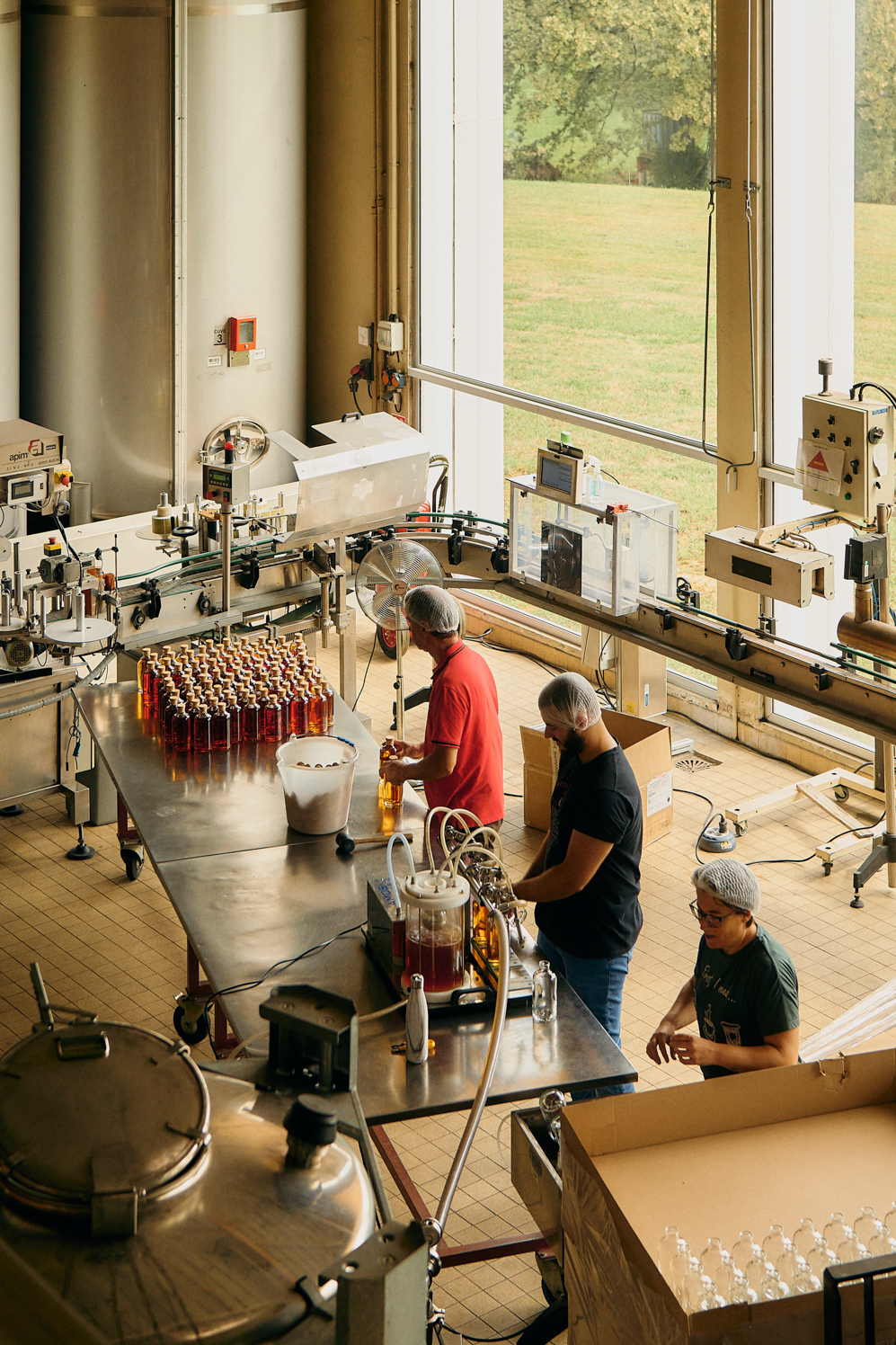 What do you think that makes Armagnac so unique?

It's all about the wine and the people. Armagnac's making process is very special and ancient. It begins when the winegrower makes the vinification and turns the grapes into wine. Once the wine is ready, we distill it—basically, we pay money for wine that we burn. Later, the alcohol goes into French oak barrels. Unlike the whiskey industry, we use the barrels for 50 to 80 years and then refurbish them. Currently, our barrel maker is restoring or refurbishing barrels made by his grandfather. Before each barrel is made, the wood is left outside to age for a minimum of twelve months—in our case, we let it age for two or three years because we want to get rid of components in the wood that could contaminate the final flavor. 

For me, the essential differentiator in the Armagnac process is the so-called Maître de Chai—The Cellar Master—who brings together all of these different elements and processes. The Cellar Master is a music conductor. Imagine you have many instruments—if everybody is playing unsupervised, you will never achieve harmony. So you need to conduct your piece of music and align each sound, which, in this case, can be different grapes, terroirs, or winemakers. It is a very complex product, and it takes a minimum of eight to ten years to learn the little secrets of how to make it harmonious—a little drop can change everything.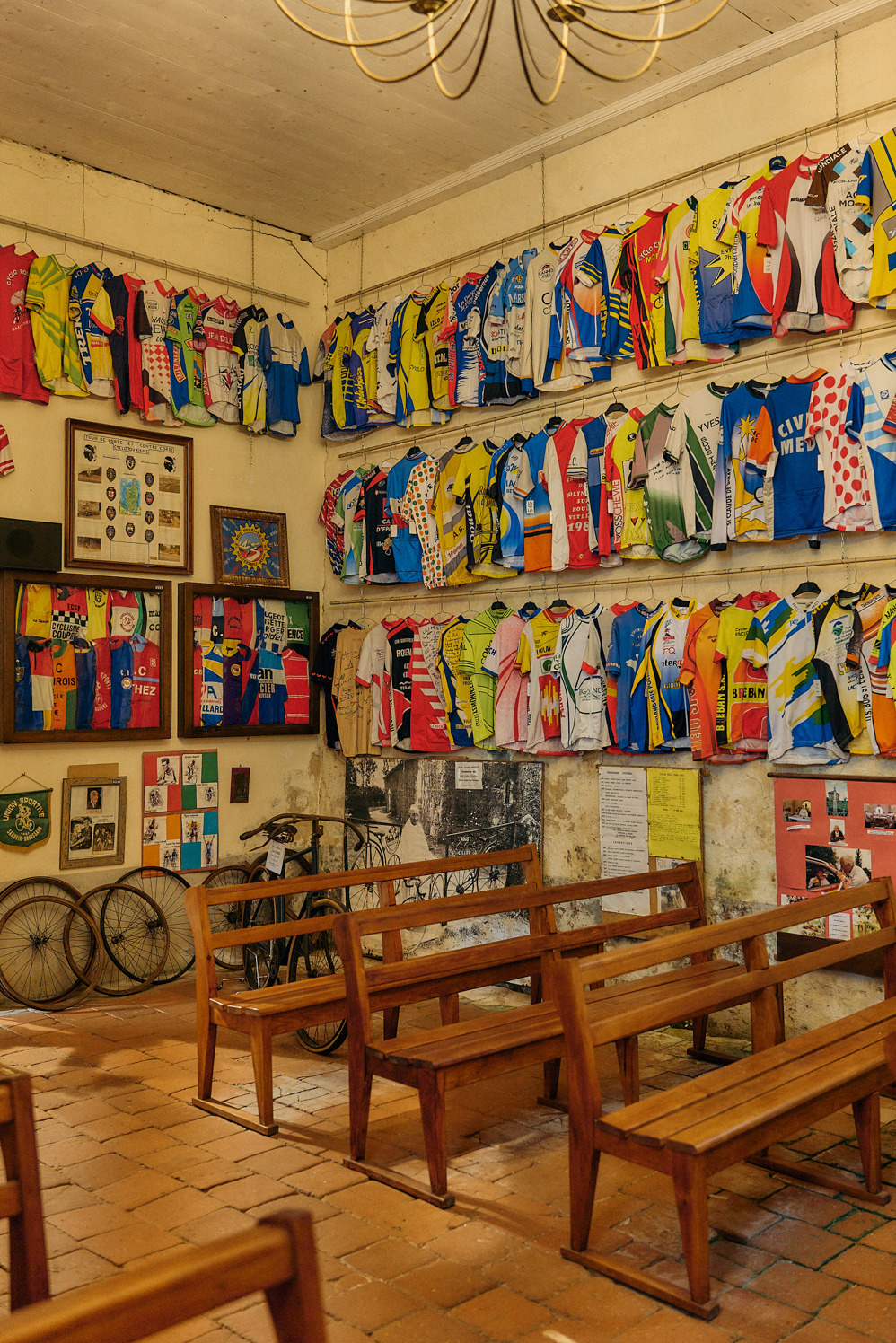 Architectural details of castle in Gascony
You arrived at this drink and this region as an outsider. How was that experience?

In this craft, traditions have been passed down from generation to generation. The people have all the knowledge and have done all the hard labor. I'm aware that I am someone who comes from the outside and an autodidact, but I see that as an advantage. Because I don't understand all of it, I can ask questions. I can see if things could be done differently, and then we can talk about it. For me, if you're changing things, you first need to understand why and for what, and then, people will be more supportive.
What did you want to change?

The way I saw it, Armagnac had always been there, and everybody liked it, but commercially, it had never had its breakthrough. So it was fair to say that not everything had been working well over the last 200 years. I thought maybe we could change a few things and appeal to a different audience—a more diverse one. Consumers have changed over the years, and there is a need to reflect that in the product. For me, we needed to update the flavor profiles—I asked the team: 'How do we get there?'. Everybody was really excited about figuring this out.

The value lies in the flavors.

The only thing we can do is to produce an authentic and great product. It's all about the liquid. If the liquid is not good, it is just a nice bottle. Right now, there are so many average products in the market. With Armagnac comes a very authentic story—where people are on the field, cultivating wine, and it's not an easy job. Nowadays, 'craft' is having a beard and asking somebody to produce something that you sell. The people doing the hard labor, knowledge generated over generations—that is a craft.
"The people doing the hard labor, knowledge generated over generations—that is a craft."
How do you see the future of Armagnac?

We hope that in the future people have an interest in preserving something that has been here for years, not turning it into an average, mainstream product. Quality, authenticity, transparency, traceability—that's the story we want and need to share. We need to bring people in and show them this beautiful region. It's the only way to preserve the region and its knowledge. We need to market our product in a way that allows us to pay our suppliers—then they can pay their employees and their suppliers so that the young people of the region can have a future. 
"We need to bring people in and show them this beautiful region. It is the only way to preserve it and its knowledge."
What is a flavor or aroma that takes you back?

For me, ice cream has to have cream in it.  I'm not into the fruit thing, I don't think that is real ice cream—it's a sorbet. So I would say Rum and Raisins—some good, old-school stuff.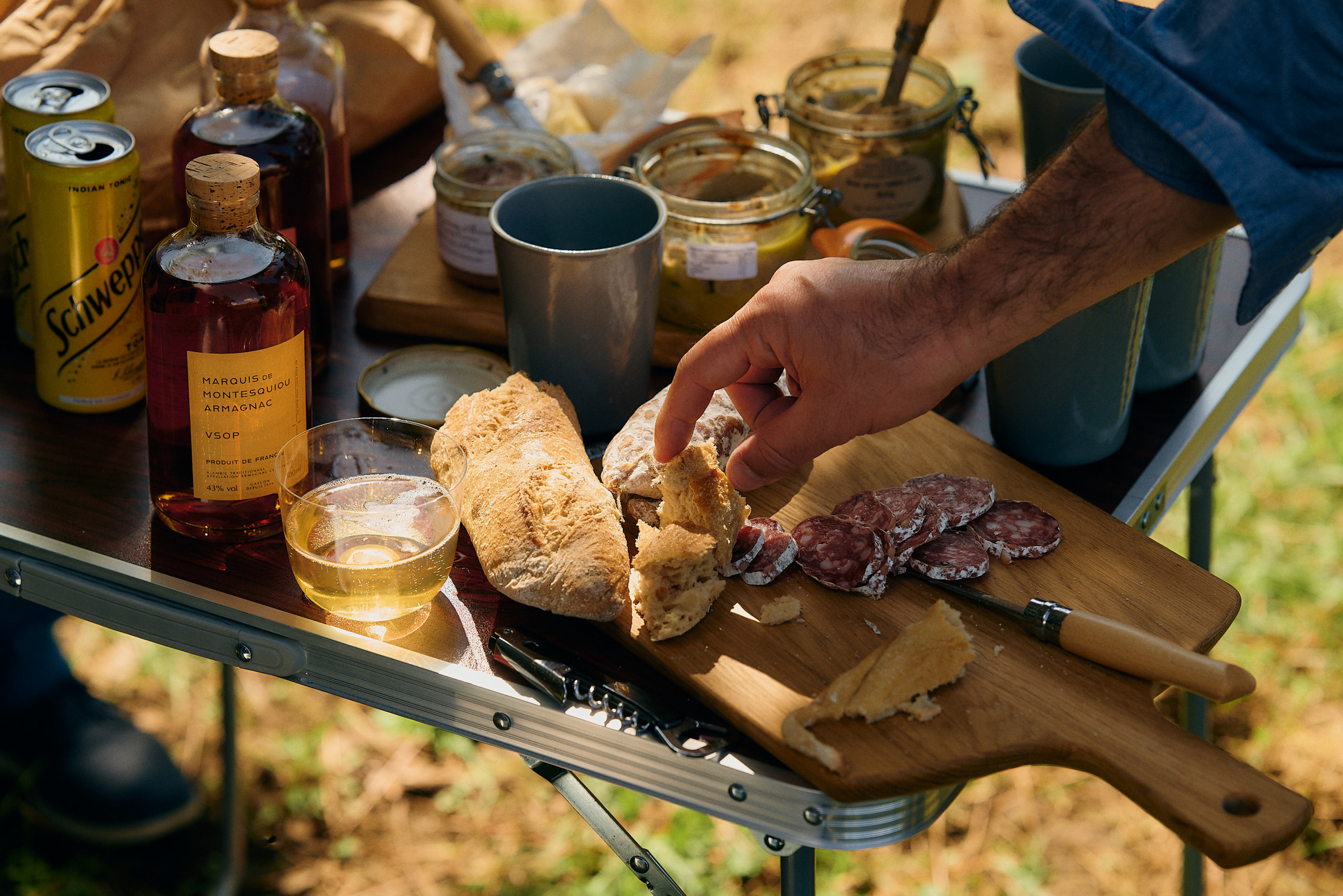 Alexander Stein is the owner of the brandy dynasty JAcoBI 1880 and the Armagnac house Marquis de Montesquiou. In this story, we visit the beautiful Marquis de Montesquiou house in Èauze, France, learn more about Alexander's journey, and get a glimpse of the process of making this unique Armagnac.
If you want to know more about Alexander's journey, make sure to read our story on how he turned Monkey 47 into a long-running hit.
Interview and Text: Maria Paris Borda
Photography: Conny Mirbach