In an ode to a city with a reputation steeped in underground music and street art, FvF explores the UK center of Bristol from a personal viewpoint through the eyes of its inhabitants. For many, Bristol is associated with the sound of drum and bass, Massive Attack, Portishead and Banksy. Creative movements and figures such as these have helped to position the city as a cultural destination with its own unique appeal and cultural history. It is a city famous for supporting independent creative endeavors, from record labels, galleries and arts organizations, to musicians and artists.
Bristol has become an attractive alternative to the fast pace of London. With one of the highest densities of musicians living within the UK, the city continues to draw creatives to its heart, offering space and the opportunity to collaborate with other like minded people.
Positioned between Cornwall and Wales in South West England, with a population of over 433,000 it also offers – according to recent surveys – one of the highest standards of living in England. With a revitalized harbor, environmentally green focus, huge festival program and arts scene, it seems as though this underdog has come out on top.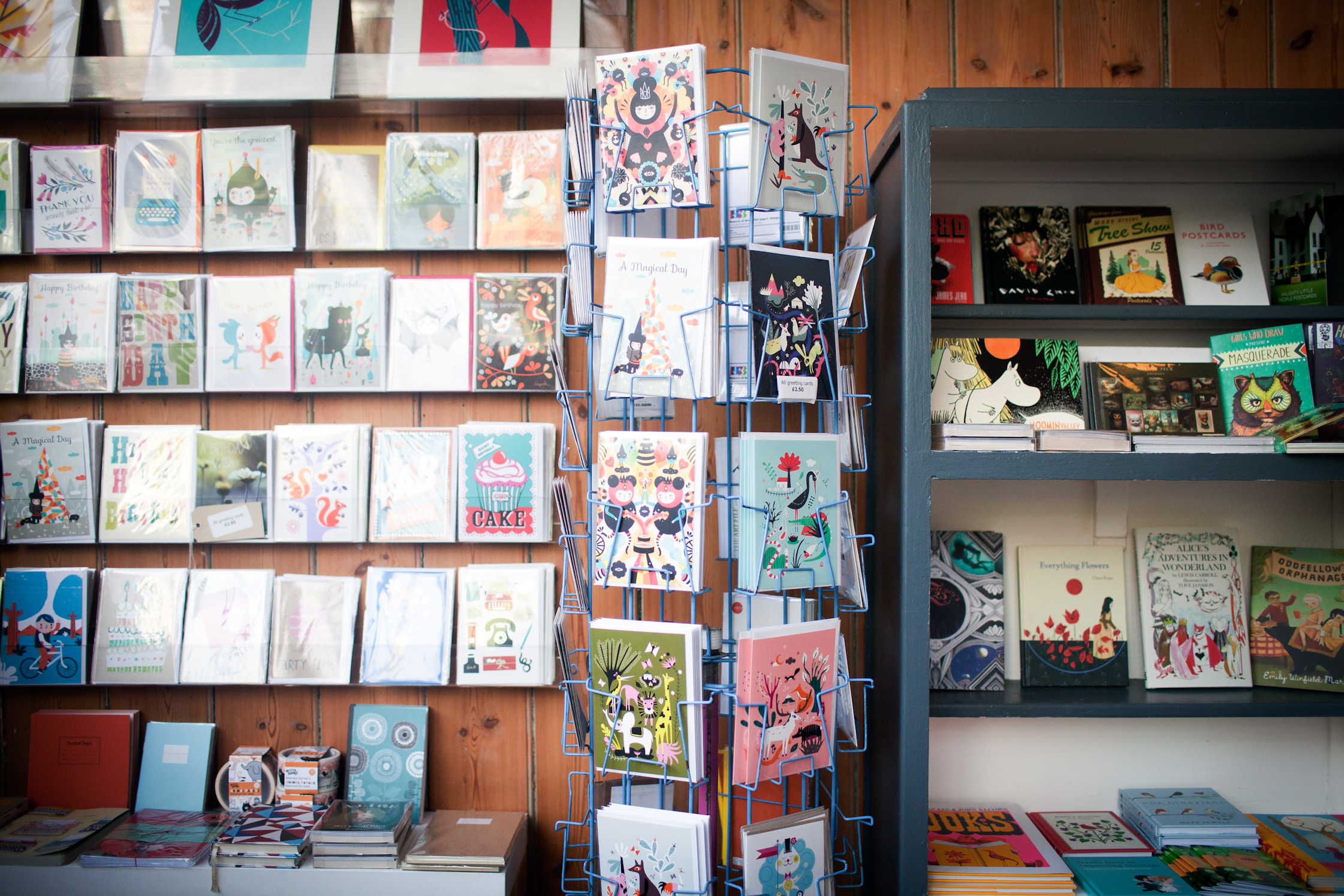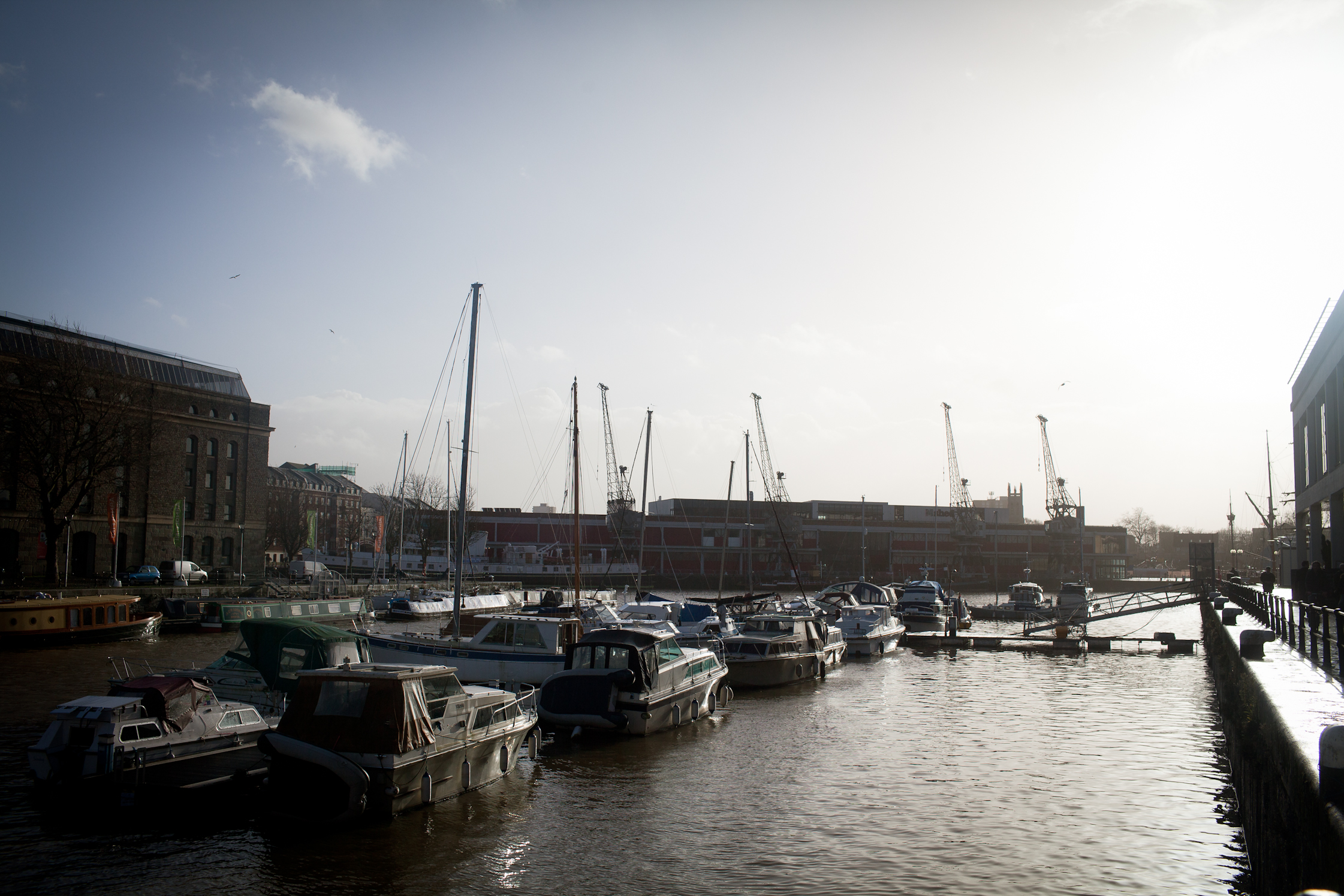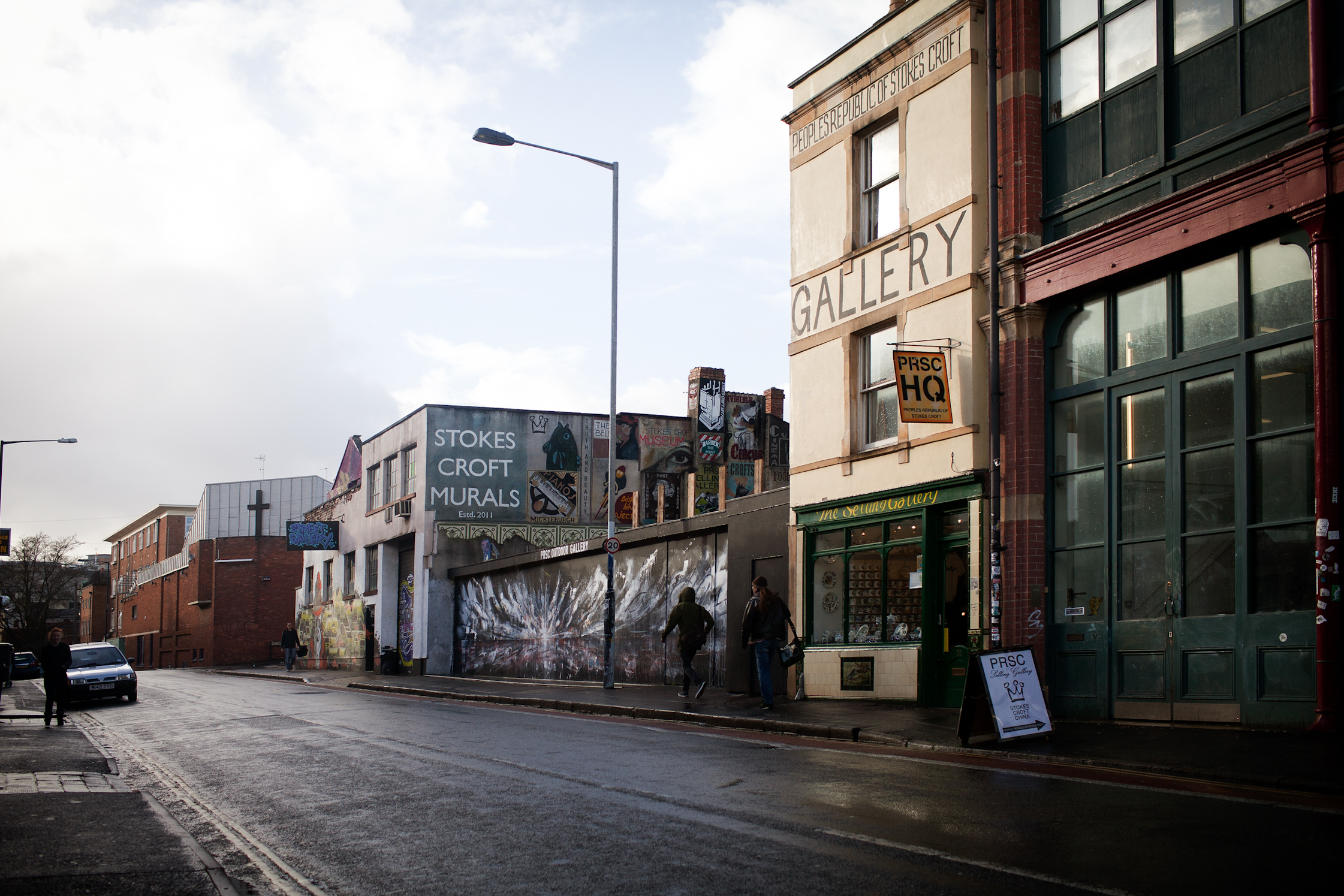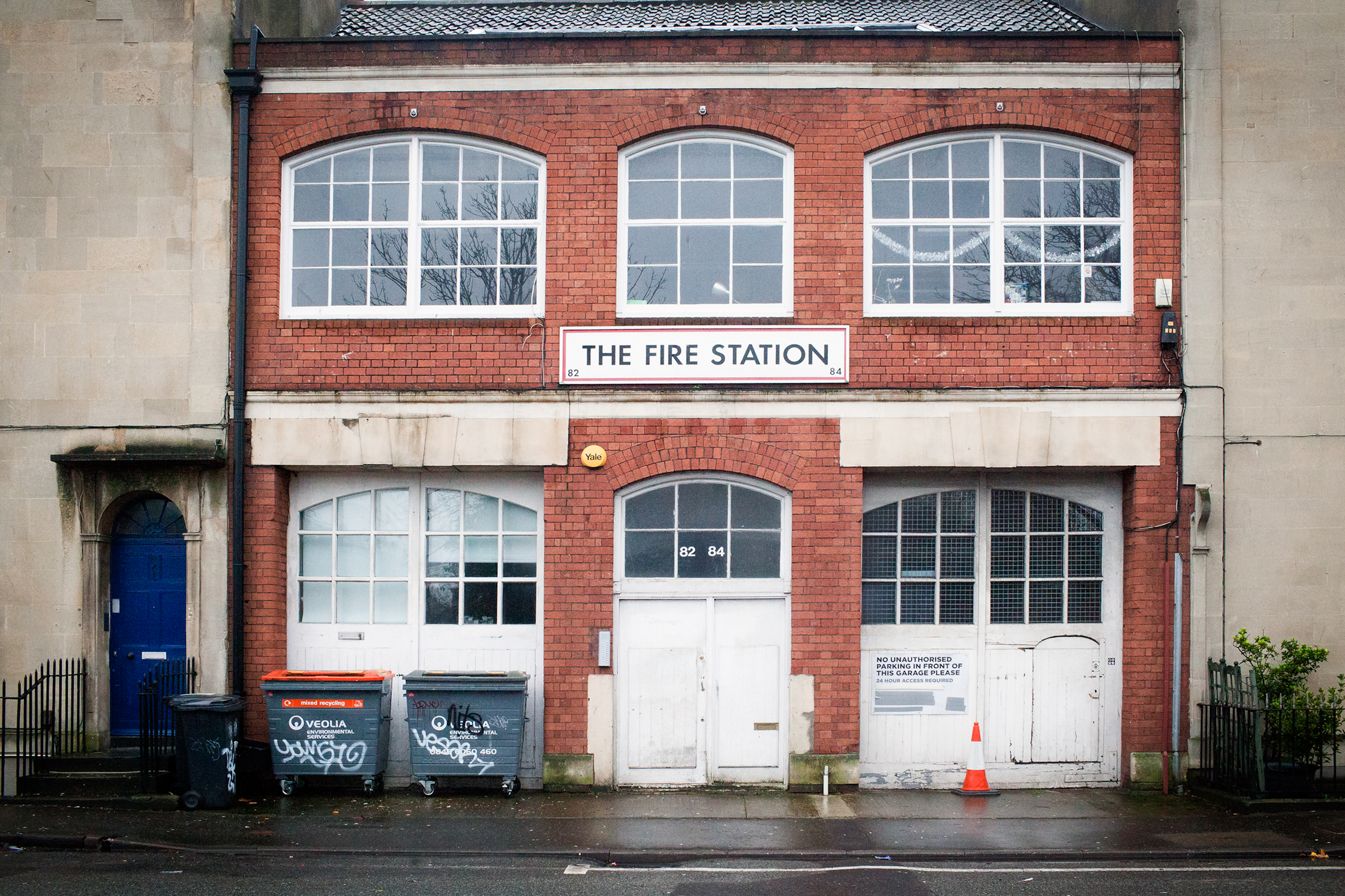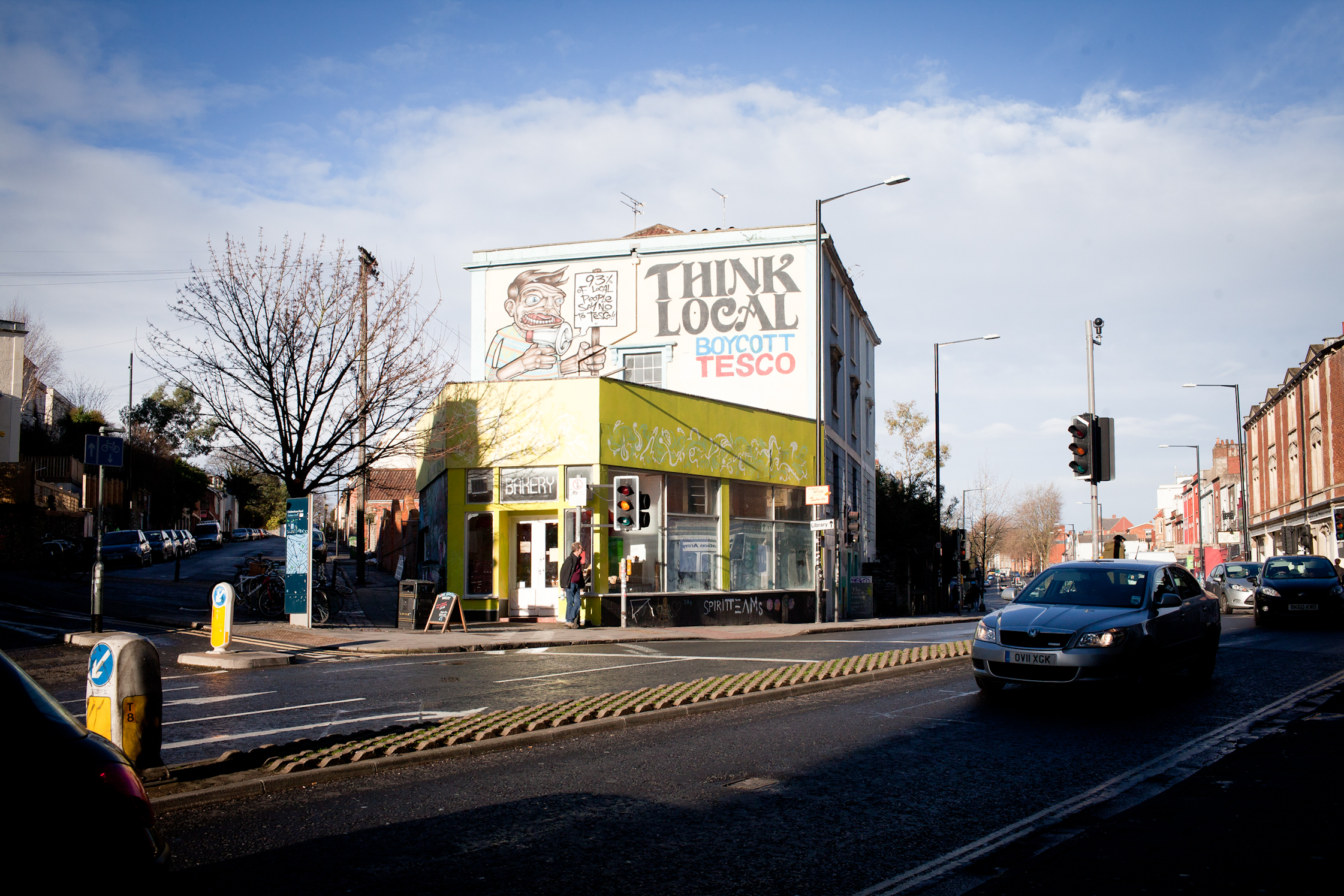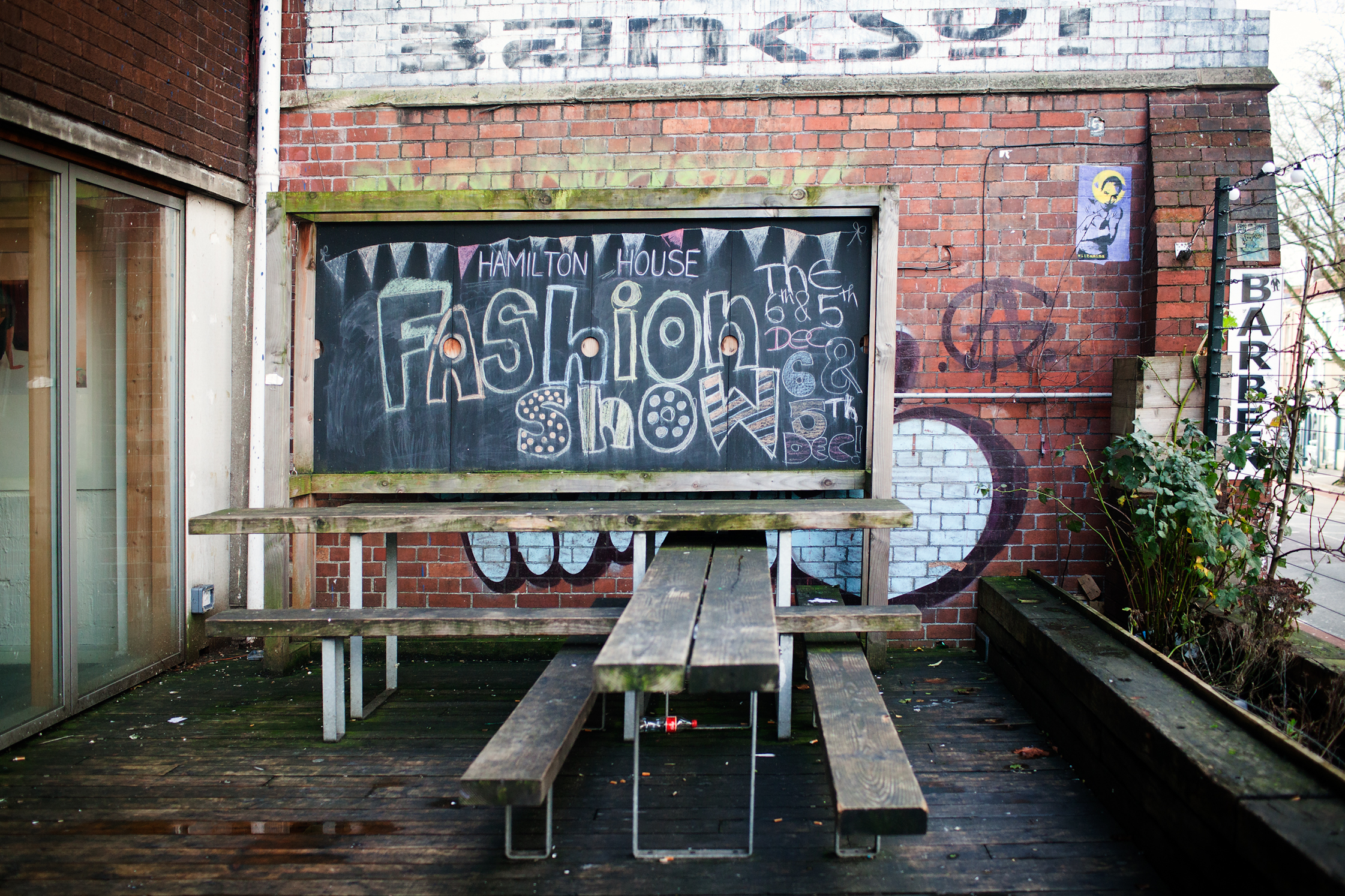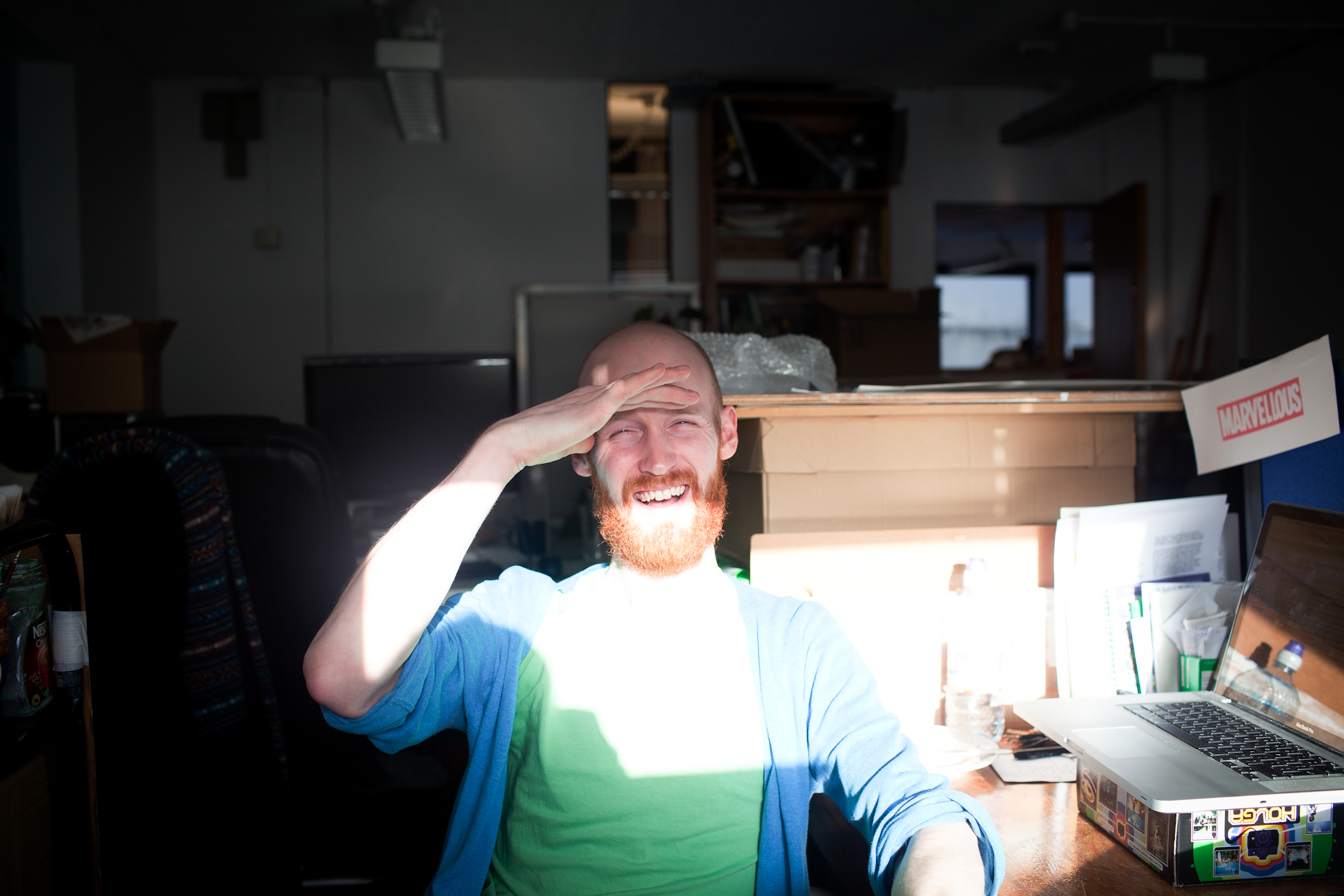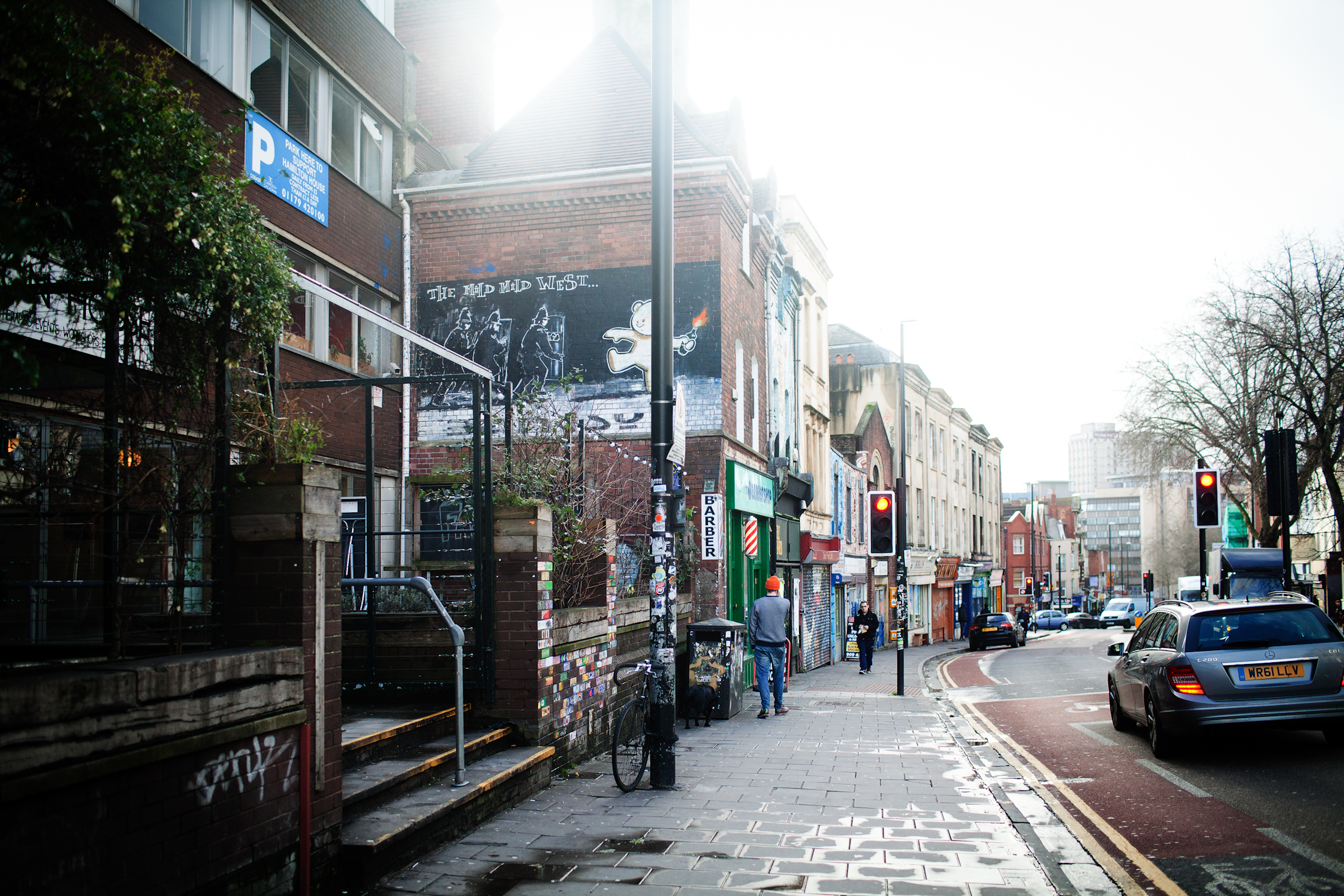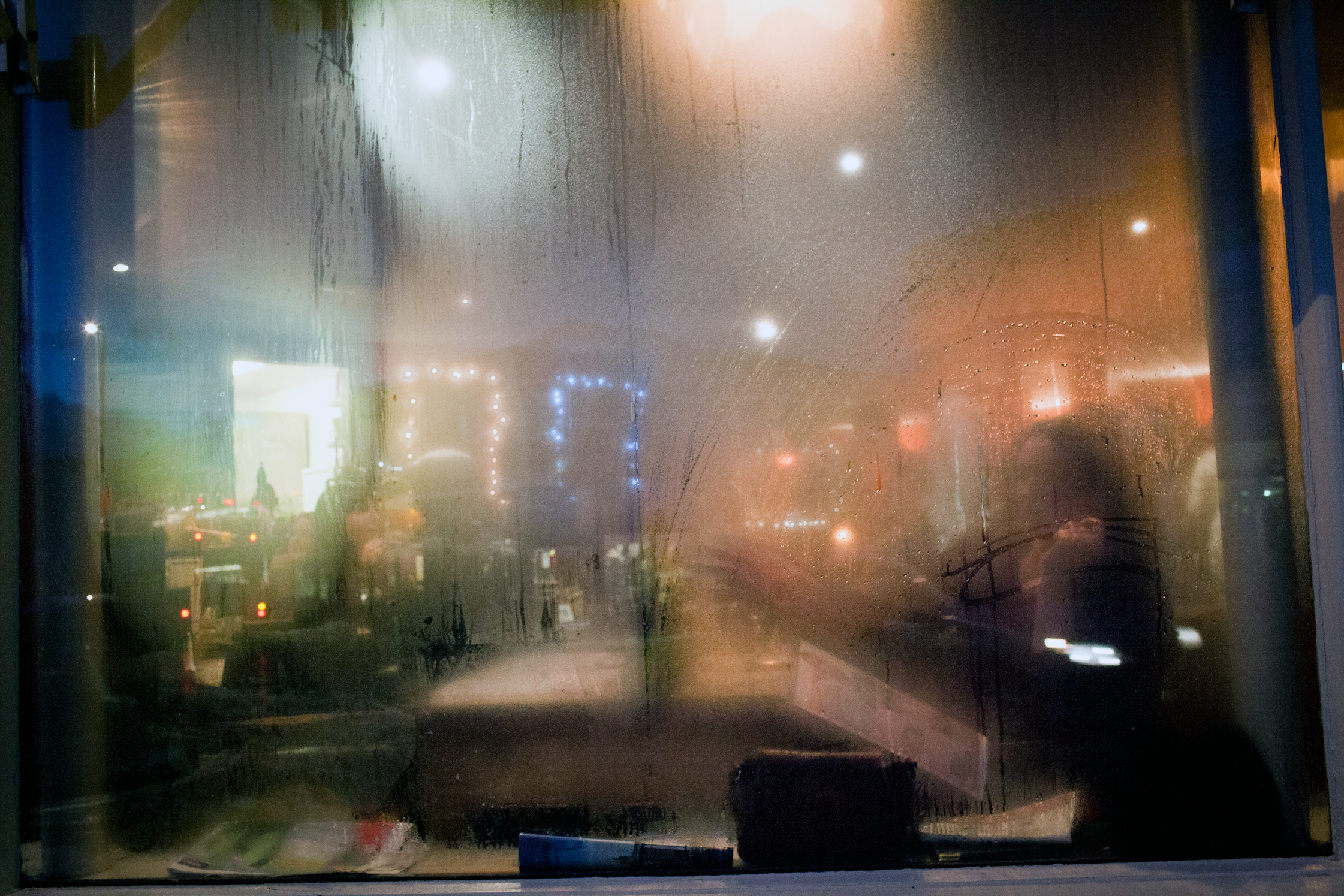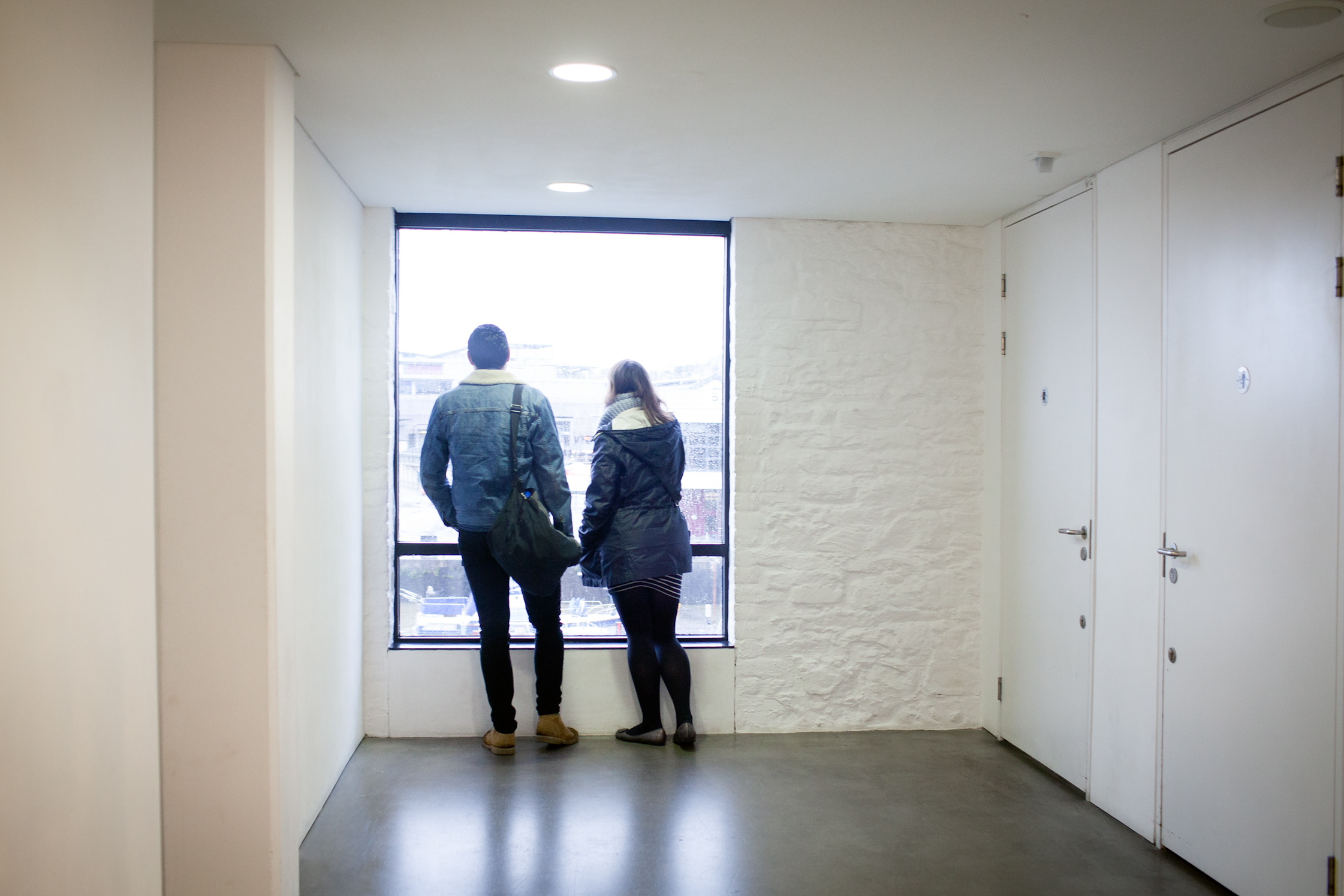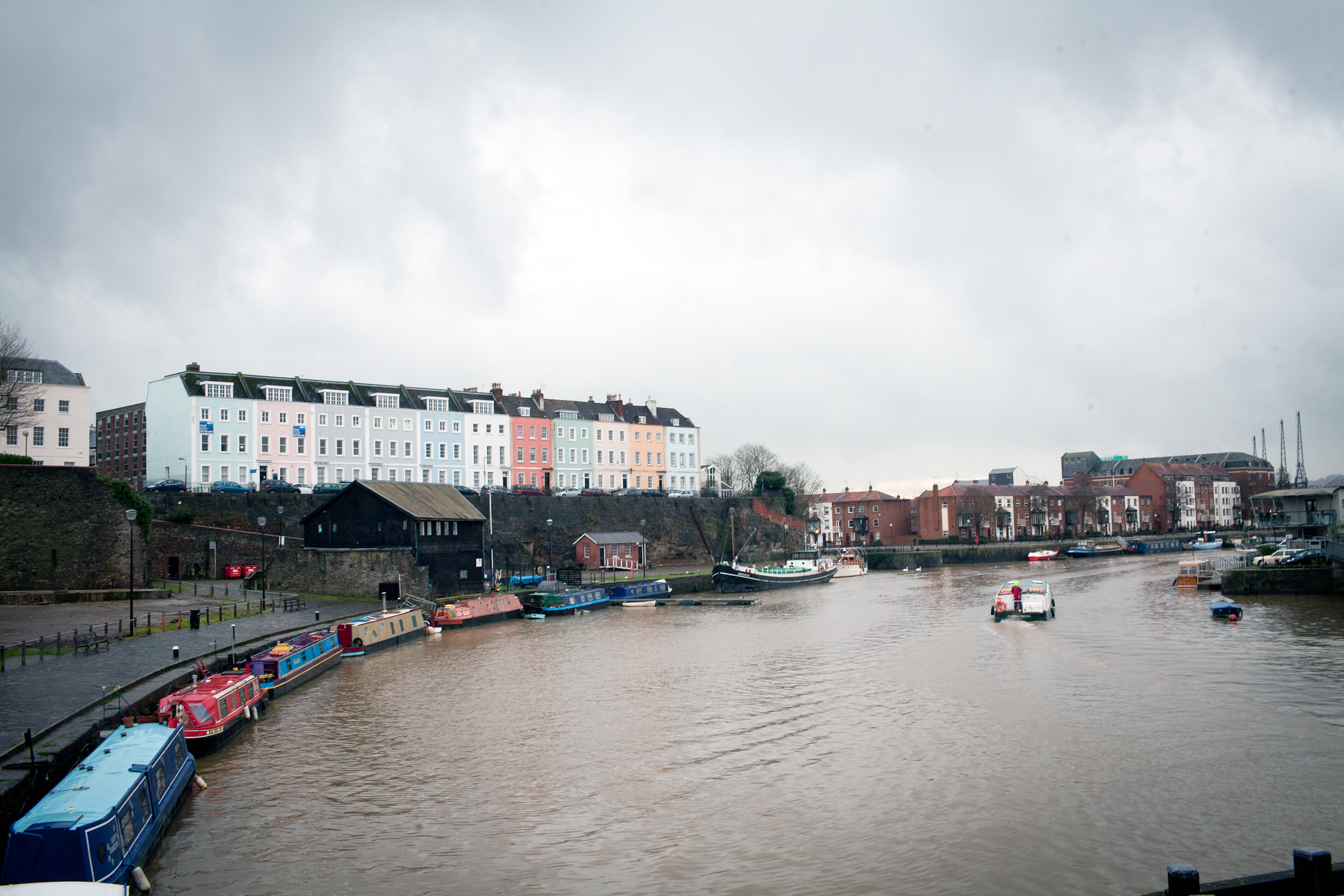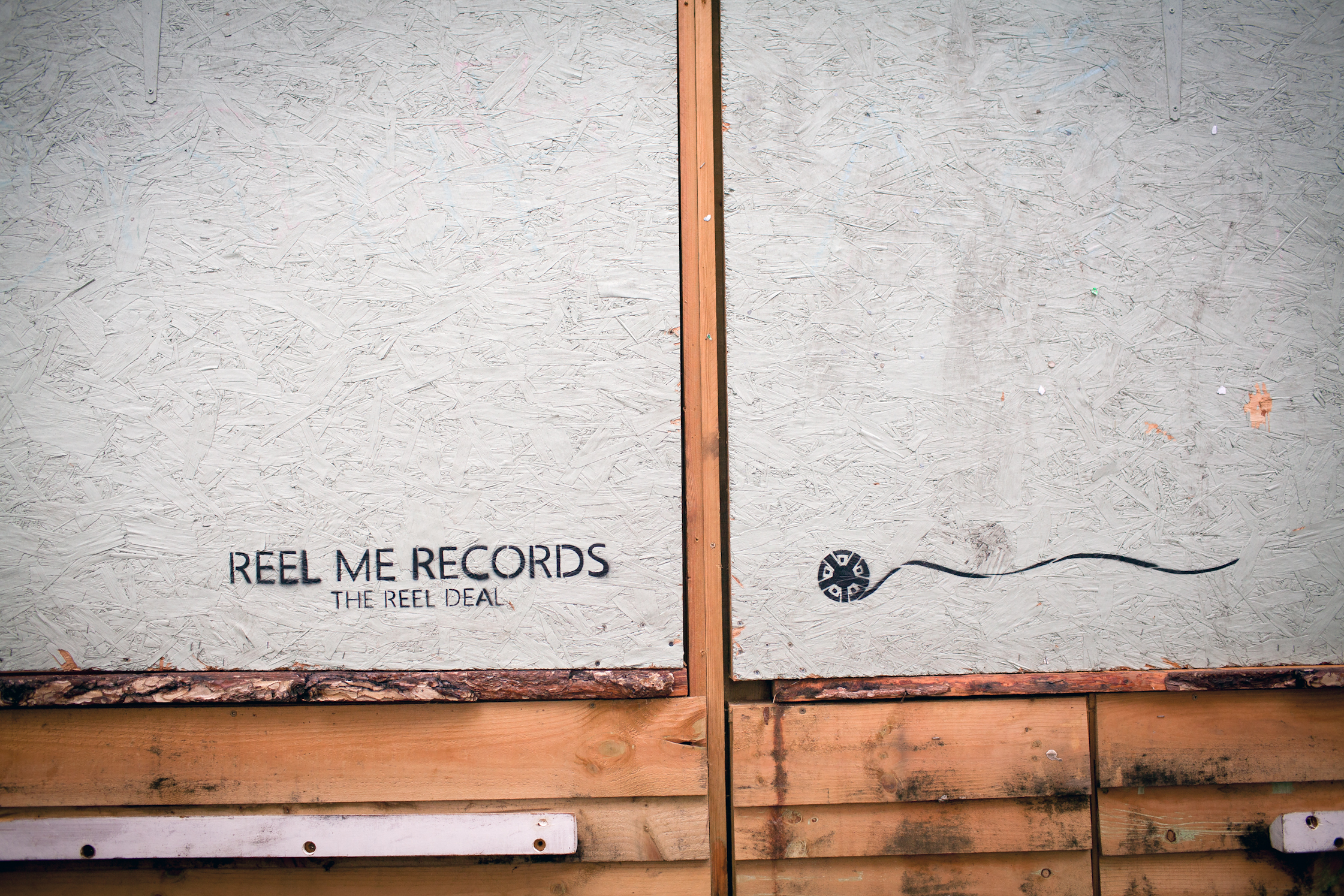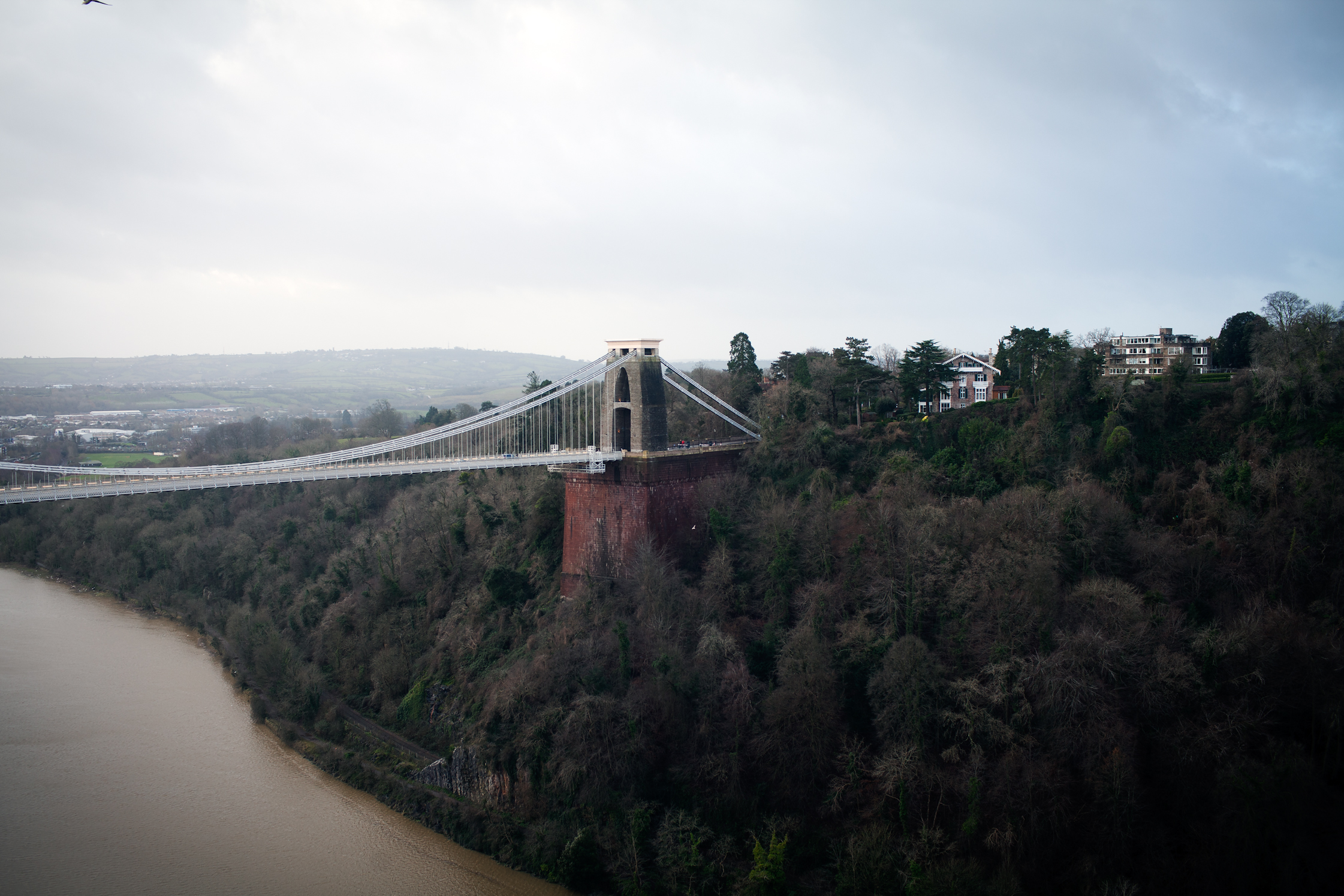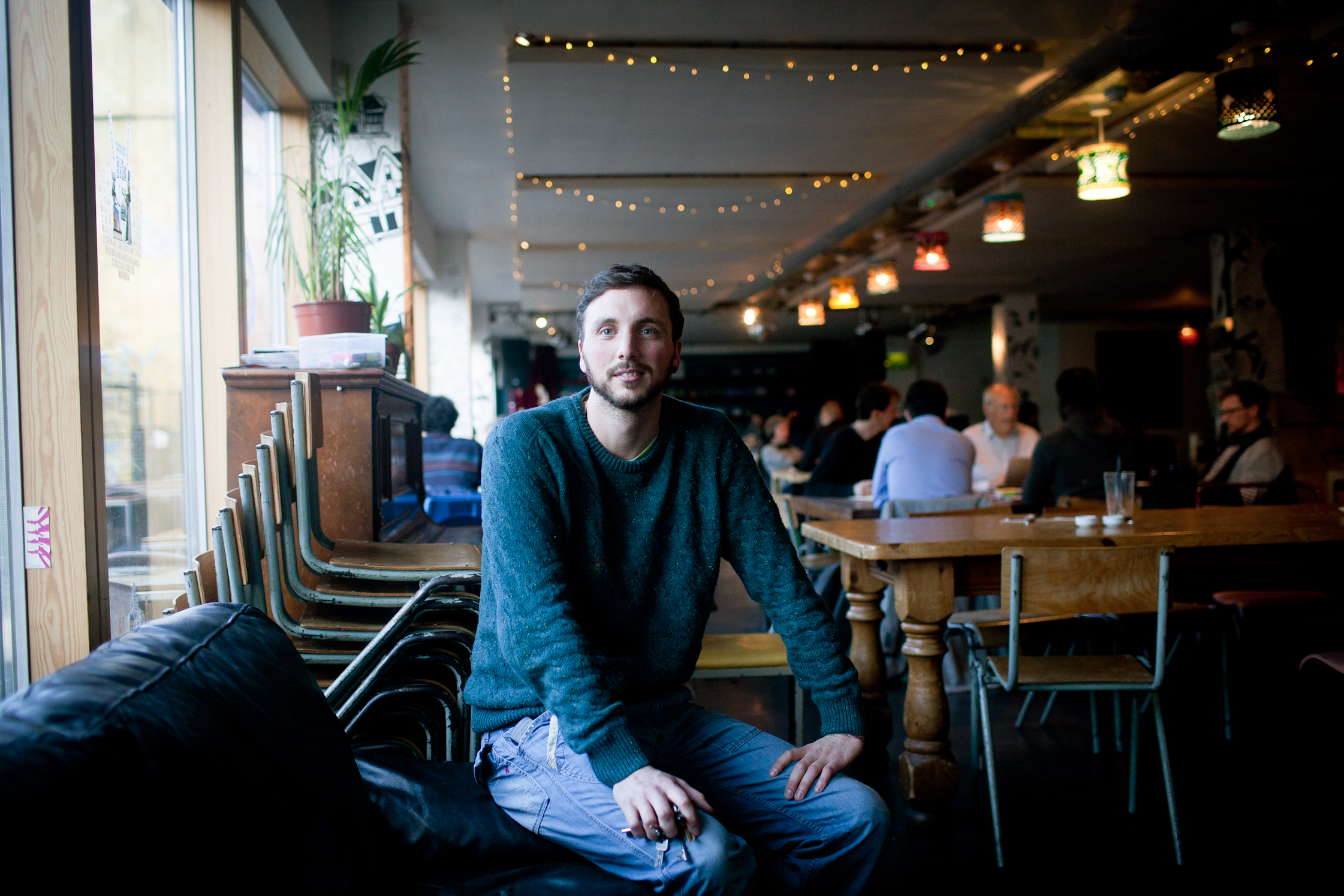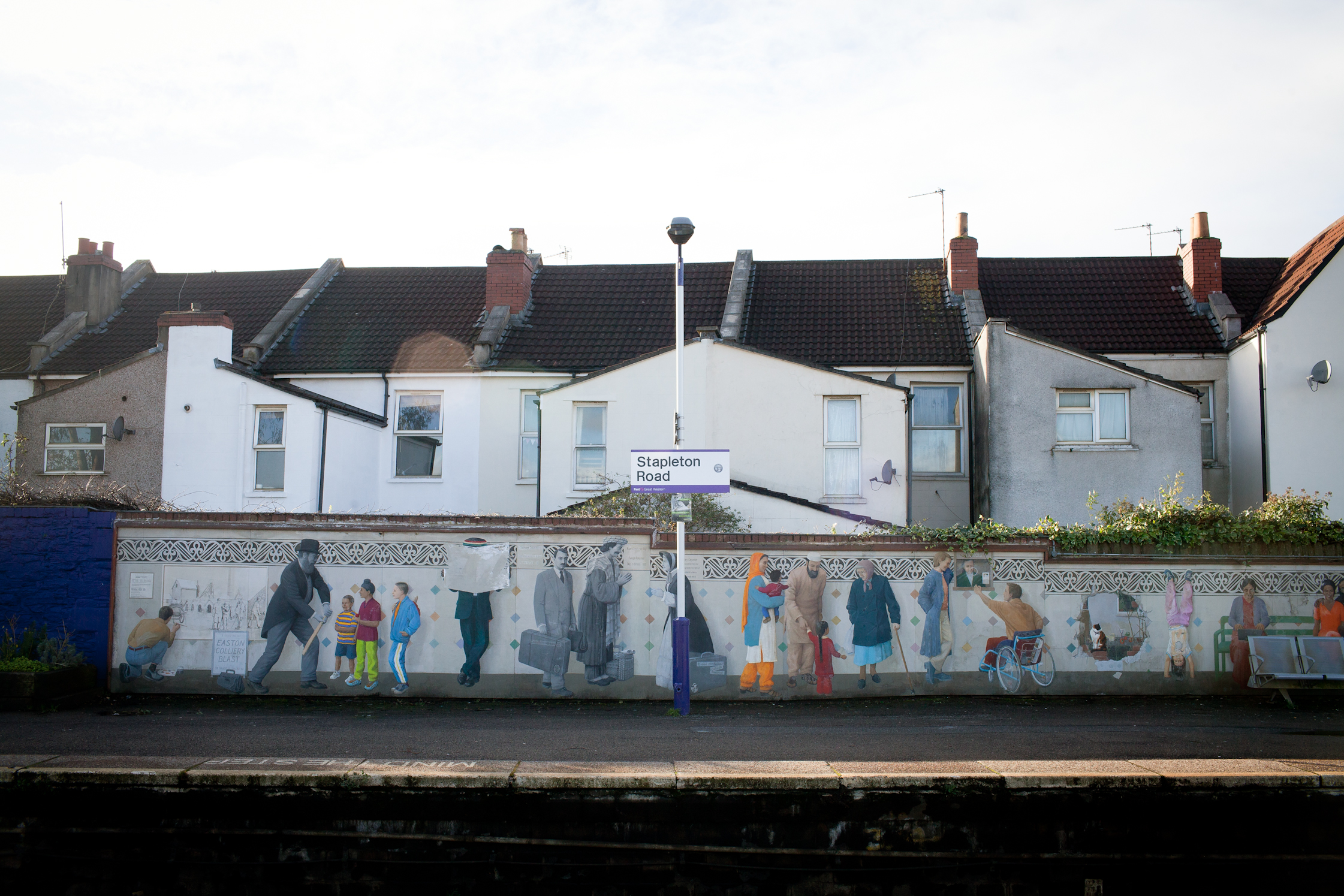 FvF Contributor Evi Lemberger and Bristol devotee met with eight of the city's influential creatives working within the music and arts industries, to find out from their perspective what makes Bristol so special and what they think has contributed to the success of the city's artistic scene.
One of Dubstep's Finest
Pinch aka Rob Ellis began DJing in 1998 and organizing dubstep nights in 2004, while later going on to found the label Tectonic. Since then, he has worked on a range of projects with artists who include Shackleton, Loefah, Roska, Mumdance and Distance.
You were involved in the first dubstep nights in London and brought this sound to Bristol. How was the dubstep scene back then?
The dubstep scene in London was microscopic in 2003. The only scene consisted of about 80 or so people in one room. You could turn around and touch someone on the shoulder and the chances were high that they would be another producer or DJ! This familiarity was instrumental in its development. Everybody contributed to it for heartfelt reasons. I decided to start up a night in Bristol and thought I would sandwich dubstep between jungle and dub Electronica in the hope people would connect with this sound. This first event was called Context and ran from for 12 months. Later that year, I started the bigger bi-annual night Subloaded. Eventually people picked up on it and it grew until there were over 1,000 at the club and hundreds being turned away at the door!
How would you describe your music?
I am making a lot of stuff that intersects grime and techno with a bit of a metalheadz flavor circa 1995. I always liked the raw energy of grime and the head spaces you can explore from listening to good techno.
Do you ever feel completely happy with your work?
I never seem to think so. I do get emotionally attached to tracks I'm working on and often think that whatever I'm currently making is the best thing I've made yet. After it's finished and there's some distance between myself and the track, I can hear it properly and make a more discerning judgement about it. I work with the following philosophy: if I genuinely like it, then there must be at least a few other people out there who will like it too.
How do you personally define good music?
Good music is anything that gives you a good feeling. It depends on the day and what mood you are in. It's a bit like food. Sometimes you can appreciate all the work that goes into producing a high end restaurant meal and sometimes you just want sausages and chips and you'll get as much pleasure from that.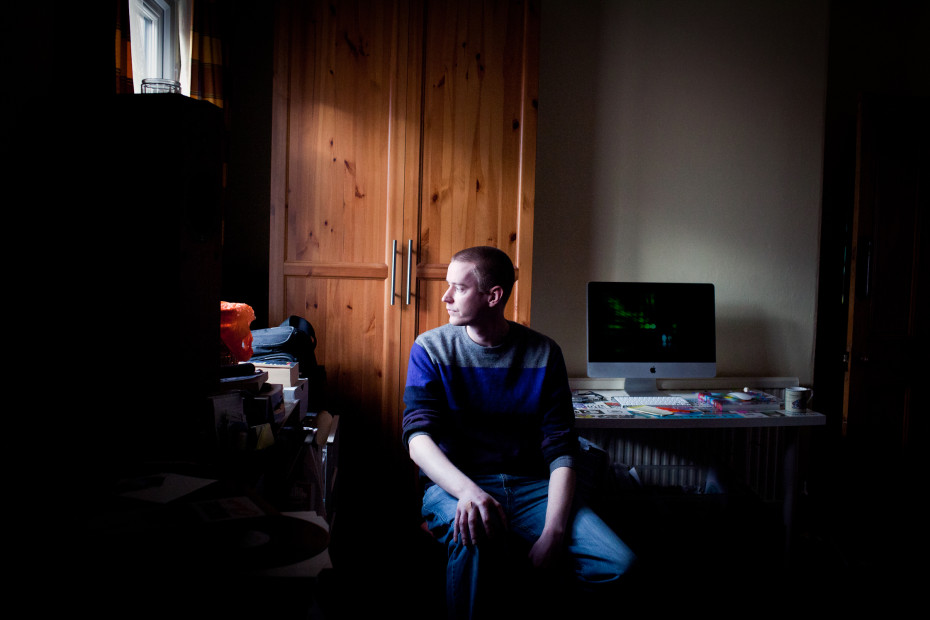 Music Promoter Turned Record Label Owner
Redg Weeks speaks to us in his Bedminster studio about his long involvement in Bristol's music scene. Starting out as a promoter in the 80s and later seeing the world's embrace of Portishead for their Trip Hop music, Redg witnessed Bristol being pushed into the international music sphere firsthand. Teaming up with Portishead's founding member Geoff Barrow and Bristol entrepreneur Paul Horlick, Redg began managing the Invada Record label in 2009.
What is the concept behind your label?
I have been working at Invada for the last five years and have known both Geoff and Paul for a lot longer. When I came on board the label was relatively focused on underground music from Bristol. Ever since, we have been working with artists from all parts of the world. We have also started releasing soundtracks for some major Hollywood pictures such as Drive and Solaris. I am a big fan of movie scores. We don't really have a specific concept or single aim for Invada, we just release what we like.
How do you decide what to release or who to sign?
Every project has a different story but the most important thing is that we all like it. For example, when I saw the movie Drive I knew we had to have this soundtrack. I sent a text to Geoff whilst in the cinema and I made sure we were the ones to secure the license. I personally prefer to work with acts that aren't always on your doorstep. Although we have a few Bristol bands, we don't want to be known as a label solely about Bristol music.
Describe your experience of Bristol in the 90s.
I was a promoter during the late 80s and early 90s, putting on bands such as Nirvana and Soundgarden before they broke in the UK. I was involved with all kinds of gigs. There was this crossover from Grunge and Indie to Electronic Dance and I was bringing DJ's over from Detroit and introducing them to the UK music scene. I grew up in the Bristol suburbs with Margaret Thatcher as Prime Minister. The poll tax was in full effect and Bristol was a bit of a rough and ready grim place. In a strange way I thrived on this. I think the environment subconsciously made me put in more of an effort and try to make the gigs I organized really stand out. I think things are no longer cherished in our culture.
A Meeting Place for Local Talent
Exhibition Coordinator of the Tobacco Factory theater and gallery space, Dave Bain, speaks with us about the beginnings of this cultural institution that was established 10 years ago in a predominantly working-class area while also discussing his artistic practice as an illustrator.
What kind of art is exhibited at the Tobacco Factory?
Our exhibitions often represent what is happening in Bristol. I am not particularly interested in showing artists who are already well represented. Rather, I am interested in up-and-coming creative talent. Personally I love solo shows that have a strong identity running through them. We also present a range of exciting group shows which are a great way to showcase new artists.
Alongside your work at Tobacco Factory you also work as an illustrator.
Yes, I often work on commissions. I am heavily involved in the Drawn in Bristol project, which is a collective of over 40 illustrators from Bristol. It's an intense project which started two and half years ago. We have put on a number of exhibitions and opened pop-up shops that include The Print Shop.
How would you describe the art scene in Bristol?
It feels very collaborative and friendly. It is easy to put yourself out there as people seem willing to collaborate and share ideas. There are many different things going on and spaces are quite cheap. As a result there is less pressure to make money simply to survive. Bristol has a relaxed, quite laid-back spirit.
Describe your perfect day in Bristol.
For breakfast, the Bristolian on Picton Street while stopping by Here Gallery. For lunch, The Gallimaufry. For coffee, Hennesseys on the other end of North Street from Tobacco Factory. I would also take in a performance at Wardrobe – an independent theater – off Whiteladies Road and if I am in the mood for a late night I might head to Cosies on Portland Square. A day trip to Aston Court or Leigh Woods to explore the woodlands would also be great. One of my favorite things is just walking around the harborside. There are so many vantage points around Bristol where you can simply stand back and soak up this wonderful city.
A Rock Band With Distinction
Signed to Geoff Barrow's Invada Records, indie rock band The Fauns have enjoyed recent successes and undertaken a European tour to promote their second album 'Lights' while supporting French outfit Alcest. The Bristolian lead singer Alison Garner discusses their music.
How would you describe your music?
We're mainly influenced by the UK shoegaze scene of the early 90s but also by soundtracks, dance and pop music amongst other things. Michael, who is the main writer for the band owns a record store so he absorbs a lot of influences into The Fauns music.
Tell us about your Radio 6 show?
We released our first single 'In Flames' and it was picked up by the Lauren Laverne show on Radio 6. This is a really big radio station in the UK. To be honest we didn't expect it. We were very nervous as it was our first time playing live on radio but I think we pulled it off. I still can't listen to the recording though!
How do you feel when you perform?
The audience is there to support you and enjoy themselves. It's cool to be able to leave behind the reality of your life at home and be part of this fantasy world that is created on stage.
Street Art's Elusive Face
As the hometown of street art artist Banksy, Bristol has long fostered a connection with public art. Since Banksy's time, a number of artists who work specifically with stencils have emerged. Bristol-based street artist STEWY initially worked as an illustrator before moving into street art, with his first stencils appearing in 2007. Today he makes a living from his work.
Why did you transition into street art?
Street art is accessible to everyone, it is like the biggest non elitist public gallery showing the best and the worst in a disjointed, chaotic beauty. I can't deny that I get a buzz out of putting up work. Most work is illegal and you obviously have to be quick. That's the beauty of stencils, as all the hard work is done before-hand in designing and cutting the stencil. I work on the occasional legal stuff, but I never ask for money. I make an income from selling the smaller screen prints of the stencils.
What is it about Bristol in particular and street art?
I haven't been in Bristol for long. You can see the same artists work all over the country, but there's a general acceptance of Street Art in Bristol. Upfest is the biggest European street art festival based in Southville, Bristol. You can still see Banksy's work about, but there are so many other great Bristol based artists who are just as important like Andy Council, Inkie and Nick Walker.
A Homegrown Exhibition Space
Initially designed as a pop-up store for two weeks with Californian artists showing as part of Ladyfest Bristol 2003, Here Gallery now exists as a permanent exhibition space and bookshop. Owner of Here Gallery and publishing company Betty and Dupree, Ben O'Leary shares his experiences of running the gallery and the developing area of Stokes Croft.
How exactly did the pop-up store turn into a gallery?
It started as a hobby. After the Bristol Ladyfest, a group of us thought we should keep it going. In the beginning we didn't have a budget and nobody was paid. We only stocked locally made goods. In 2005 I lost my job, which – among other things – meant I had more time and so we had regular opening hours. After that it kind of transformed into a bookstore and art space.
What was the Stokes Croft area like when you started the shop?
It was really run down. There were a lot of empty shops. The area had a bad reputation – far worse than it deserved. There were things going on, but more in the evenings and there were always a lot of creative spaces because of the cheap rent. I think the difference is that this creativity used to be behind closed doors, now it's more visible.
What is it like today?
You get more tourists. A few years ago we started seeing a handful of Japanese tourists who had street maps showing where Banksy's work is and now there's people visiting every weekend. I used to like the street art in Bristol when it was more hidden and you had to search for it. There is so much of it now and the overall quality is not as good anymore.
An Arts Organization with a Community Vision
A former derelict building in the heart of Stokes Croft has been transformed into a creative work space, community kitchen, gallery, bar and restaurant. The idea behind the initiative Coexist – a social enterprise set up as a community interest company – at Hamilton House is to offer affordable space for creative people with innovative ideas. Brendan Tate is the director and manager of the events department of Hamilton House.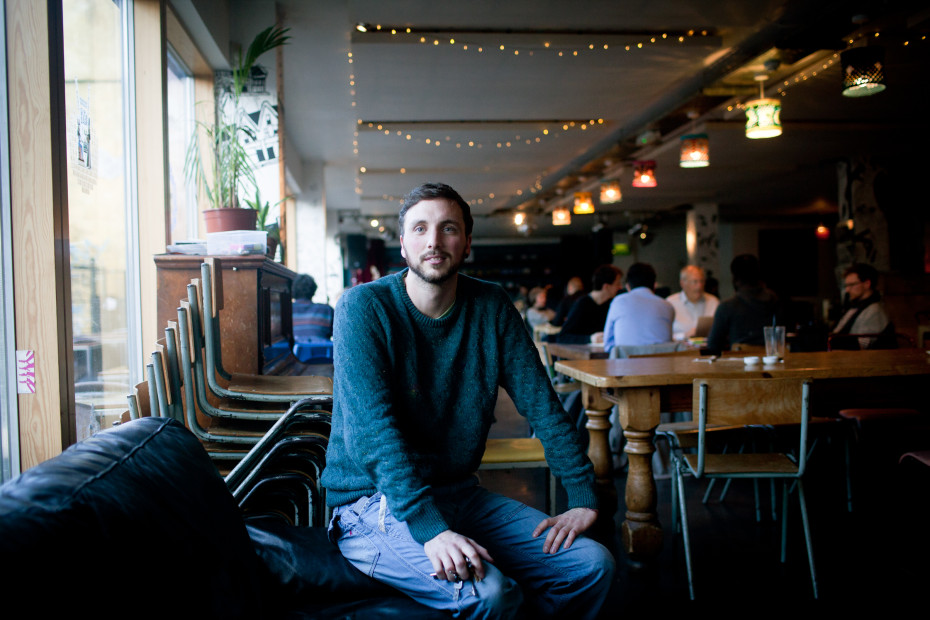 Hamilton House was immediately successful. Can you explain why?
Coexist secured the building in 2008. Previously it had been empty for over a decade. The idea for Coexist was for communities to make use of empty spaces and coexist in harmony positively. The project is five years old and has grown organically, adapting to meet the changing needs of the surrounding community. Now all the studio spaces are full and there is a waiting list. Canteen – the bar and restaurant space – was full from the moment it opened, offering affordable, quality food and a full music program. There is a great energy in the building.
The ideological aspect seems very important.
There is a strong sense of community here. By working together, we become better able to achieve our own aspirations. Every Thursday we hold a lunch for the whole building, which is an opportunity to come together and eat a healthy meal for £2.50. Hamilton House also offers a rich public program of events and workshops.
Stokes Croft has changed a lot in recent years.
The area has undergone significant change in the last five to ten years. It has become a cultural destination known for public artwork and counterculture. Art studios, cafes, restaurants, galleries and pop up shops have animated the area and made it a great place to visit and explore. The area is a melting pot for people from all different backgrounds.
A Female Bristolian Voice
Singer Laura Kidd from the band She Makes War relocated to Bristol bringing her self-styled 'gloom pop music' with her. When she is not on stage she is making music videos, working as a filmmaker and photographer or performing with other musicians such as Viv Albertine (The Slits), Tricky, The Penelopes and Erica Nockalls. We find out why she relocated to Bristol.
Why did you move to Bristol?
I moved to Bristol because I'd had enough of living in London. It's a very hard place to live, especially as an artist and there were a few years in which I just didn't make the most of living there. You have to really want to be in London to have the energy to make it work and then it can be brilliant, but I'd had enough of fighting. I think Bristol has the best bits of London, with the culture and the music. You go for a walk and people actually smile at you.
You describe your music as 'gloom-pop'. Can you elaborate on this genre?
Gloom-pop is a musical genre I created. When I started releasing my solo music I didn't want people to refer to my music as 'Indie'. I wanted a more descriptive phrase that would make people curious. Gloom-pop really got started with my song 'No Fireworks' which is an upbeat, poppy rock song with a paranoid view of a dystopian world.
Do you enjoy being a solo artist?
I love it. I have so much creative freedom. It can be very tiring but I enjoy being self-sufficient. I am getting to the point where I am interested in working with others in order to push the project onwards and upwards, but it's definitely possible to do a lot on your own.
Your live shows feel quite spontaneous.
I'm glad. I don't want to just stand still on stage. I like becoming part of the audience and leveling with the people who are watching. I try to do that at every show. I like being on stage and expressing my art. When I first started playing my own songs I was very nervous despite having played on big stages to thousands of people with other bands before. After a while I stopped being scared.
Thank you to all our guests for their colorful and honest opinions.
To find our more about Bristol from an insider's perspective, Read Evi Lemberger's in depth FvF interview with singer and songwriter Bobby Anderson here.
Photography: Evi Lemberger
Interview & Text: Evi Lemberger