As we arrive at the end of the year we would like to take this opportunity to present Freunde von Freunden's 2012 highlights in addition to our readers' favourite content.
In general 2012 has been a year of expansion for FvF. In the past 12 months we focused on deepening and developing our international network. Our Berlin based team continued to grow and we were happy to welcome Deeqa, Lara, Philipp, Zsuzsanna, Rachael, Sarah and Oliver who joined our core team as employees.
We also established new relationships with a range of very talented international editors and photographers whom we have started to interview for our series about the international FvF contributors.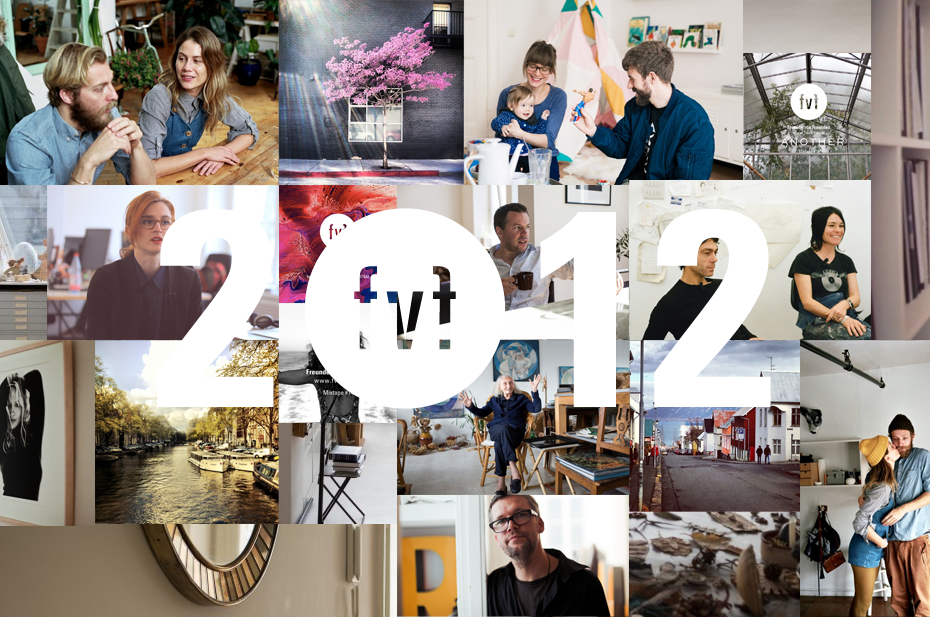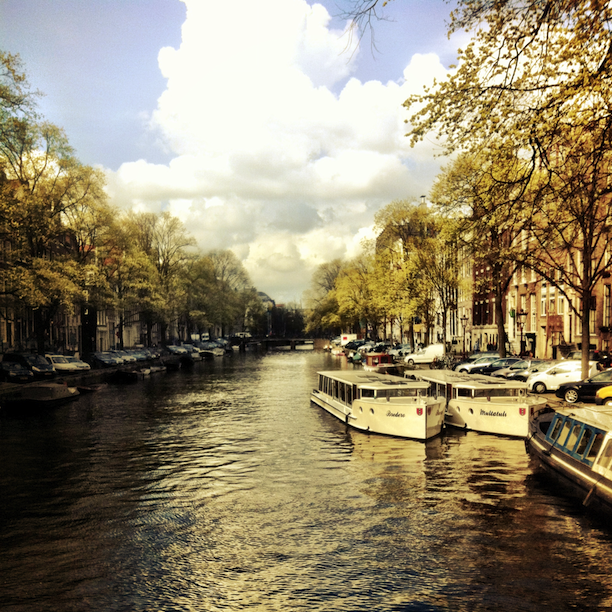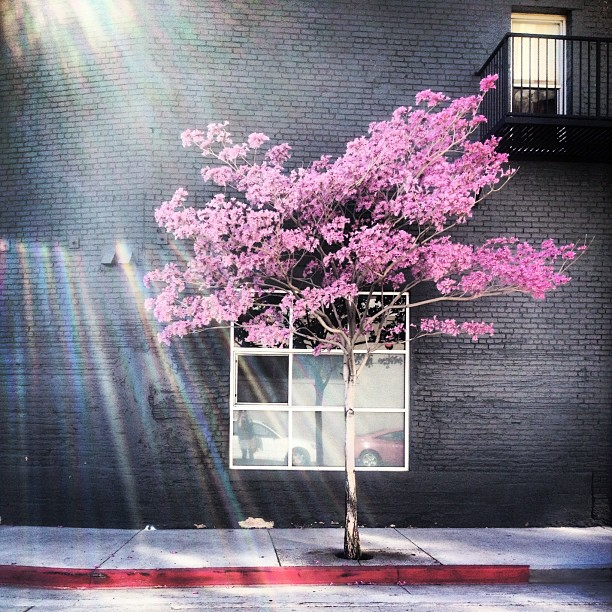 Spreading our wings, FvF's content coverage broadened to include a range of creative hubs throughout Europe, from Amsterdam, Barcelona to Istanbul, Lisbon, Reykjavík, Frankfurt, Hamburg, Milan, Vienna and Munich.
We also explored cities through the lens of our portraits including Charleston and Mexico City to Middle and far Eastern places like Beirut and Tokyo and Manila. The FvF spirit blossomed in new and sometimes unexpected locations further enriching our magazine with new friends and lots of inspiration.

In March, we commenced a significant partnership with ZEIT Online.
As one of Germany's most respected newspapers ZEIT Online together with FvF now cross-publishes a series of portraits and exclusively curated interior based images on a weekly basis.

We also collaborated with LVMH's latest endeavour Nowness on various projects.
We specifically worked with Nowness on presenting you with the beautiful home of artist Matt Colishaw together with Blain Southern Gallery and with Everything Is Okay we produced a beautiful video portrait of Ole-Martin Hansen, a man that brings traditional Salmon smoking skills to the tables of London.

In July, we established the FvF Journal as part of our magazine. Our Journal is an avenue for us to discuss, communicate and inform our readership with current cultural and creative topics and issues of mutual interest, give behind the scenes insights or inform our audiences on what's new.

During the summer the entire Berlin team traveled extensively to meet with the international teams in Los Angeles, Tokyo, Copenhagen, Manila and Singapore, Istanbul, Sweden, New York and Mexico. It was amazing to see how each of our global friends individually adapted the idea and concept of Freunde von Freunden. We not only brought back exotic liquors, souvenirs and memorable experiences from these adventures, but also special portraits in destinations such as Bali, Manila, Helsinki, Stockholm and Gothenburg. In doing so, we further strengthened our workflow remotely. Not being tied to a static location informs and shapes our content uniquely and continues to be a great advantage in developing our distinctive FvF character.
Most Favorite Photos from our Travel Blog

Back in the office, we commenced the ambitious task of producing our second and now international FvF book. In this edition we will feature the most inspiring group of international people within our FvF network. Due to be released by Distanz publishing in early 2013, we cannot wait to share this with our readers. Great help came from our friend Gabriel Kuo. The talented NY-based Graphic Designer, relocated to Berlin for a couple of months to work with us.
During this time, our creative department and Mother agency MoreSleep has been putting the final touches on our FvF iPad App that is also soon to be launched.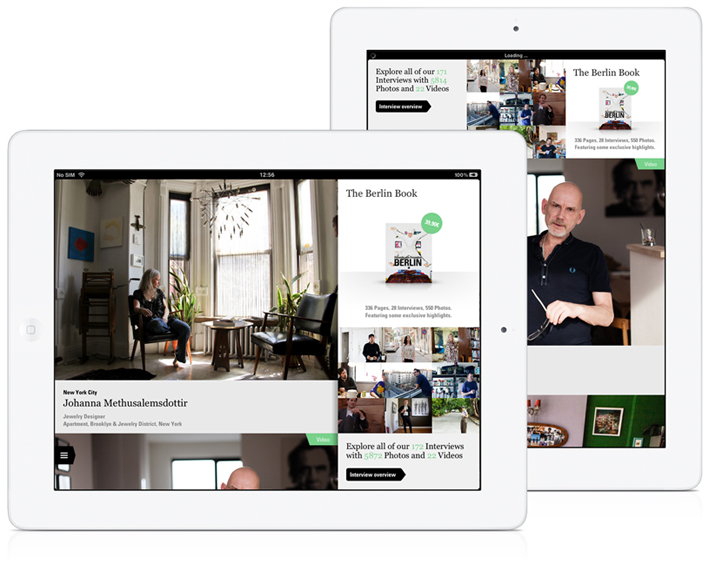 Simultaneously, we introduced the production company that stands behind Freunde von Freunden, FvF Productions with which we realize various client-projects and successfully explore the diverse possibilities of working with brands and content marketing.

At the beginning of December our long-awaited sparkling new office spaces were ready for us to move into. We now proudly reside alongside FvF Productions and our mother agency MoreSleep in the newly renovated duplex office in Mulackstraße. To celebrate this, we threw a party in our old office space where our landlord spun some records alongside longtime friend Nomad and Andre Henke until the police put an end to the fun.
Top 3 FvF Mixtapes

1. Joachim Baan / Another
2. RAEO
3. Paul Guinan
Our mixtapes had 157.370 plays in total, were downloaded 36.583 times and made up a good 35.26 hours of great music. Thanks to all the guest DJ's!

Looking back, we are very thankful for the positive feedback, support and constructive criticism received from you all throughout the year. Read below to see the most popular content from Freunde von Freunden in 2012.
The Top 5 FvF Portraits

1. Jessica Barensfeld & Simon Howell in Brooklyn, New York City

2. Magnus Reed in Schöneberg, Berlin

3. Vivien Weyrauch & Fabian Röttger in Kreuzberg, Berlin
4. Sandra Juto & Johan Pergenius in Friedrichshain, Berlin
5. Johanna Burke in Brooklyn, New York City.

Top 3 Video Portraits
3. Sue Webster & Tim Noble

Most Liked on Facebook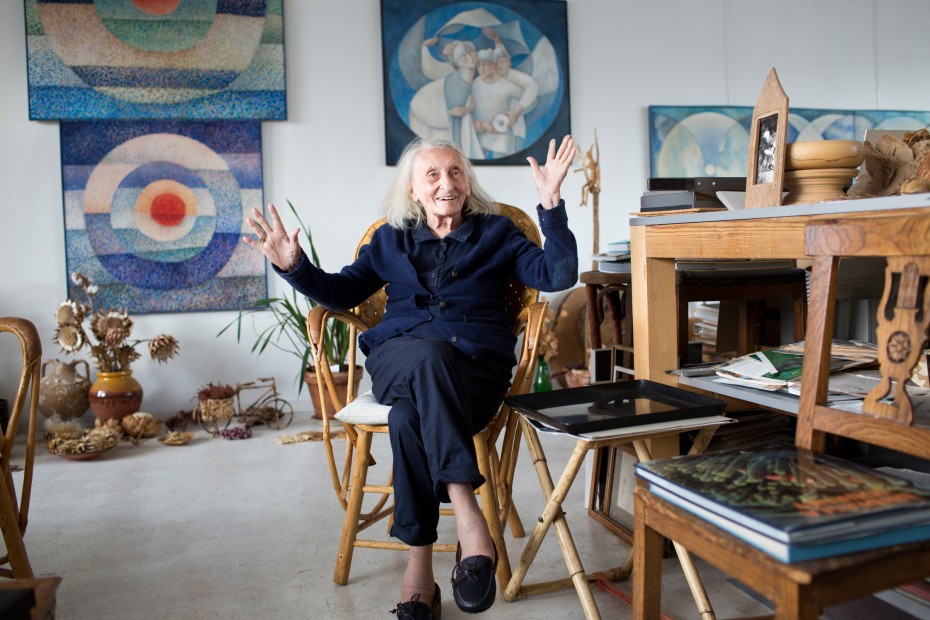 1.Gisèle d'Ailly van Waterschoot van der Gracht
2. Jessica Barensfeld & Simon Howell
3. Magnus Reed

Most Visits
November 14th & October 17th with more than 20.000 daily unique visitors.

Overall Content released in 2012
111 Interviews
4255 Photos
8 Videos

Social Media Followers
24.070 Facebook Fans
4.410 Twitter Followers
1.063 Pinterest Followers
5.252 Instagram Followers
25.471 Travel Blog Followers
4.286 Blog Followers

What a lot of numbers! 2012 has been an enlightening and exciting year for all of us and has only been possible because of our amazing audience and team of contributors who have enjoyed and identified with our content and inspiring stories from our international creative network.
Thank you all so much for your support, involvement and love. We are looking forward to an exciting 2013!
The entire FvF team.
Stay up-to-date with what we do by subscribing to our newsletter here