Our meeting began in Gesa Hansen's office under the same roof as Sid Lee agency where Gesa took on the position of art director in 2009. Since then her creative spectrum has broadened to include new areas of focus which relate specifically to tangible design objects. Gesa and her agency Hansen Feutry Bihr designed the interior concept of Sid Lee agency using furniture from her Hansen Family line.
Upon reflection this introduction is extremely representative of Gesa's overlapping personal journey. Starting out on her professional path she undertook studies in graphic design at the University of Bauhaus in Weimar secretly promising herself never to become a furniture designer like her parents. Her encounter with Professor Axel Kufus in Weimar radically changed her course and vision and subsequently, she decided to focus on woodwork and design objects. Today Gesa seamlessly switches between disciplines and roles naturally and in easy transition. Moving between designing objects for her label, interior design, and art direction, this lady is a veritable multi-talent. We talk about juggling life and work with a young daughter, her dual German and Danish heritage and her love of singing and nature.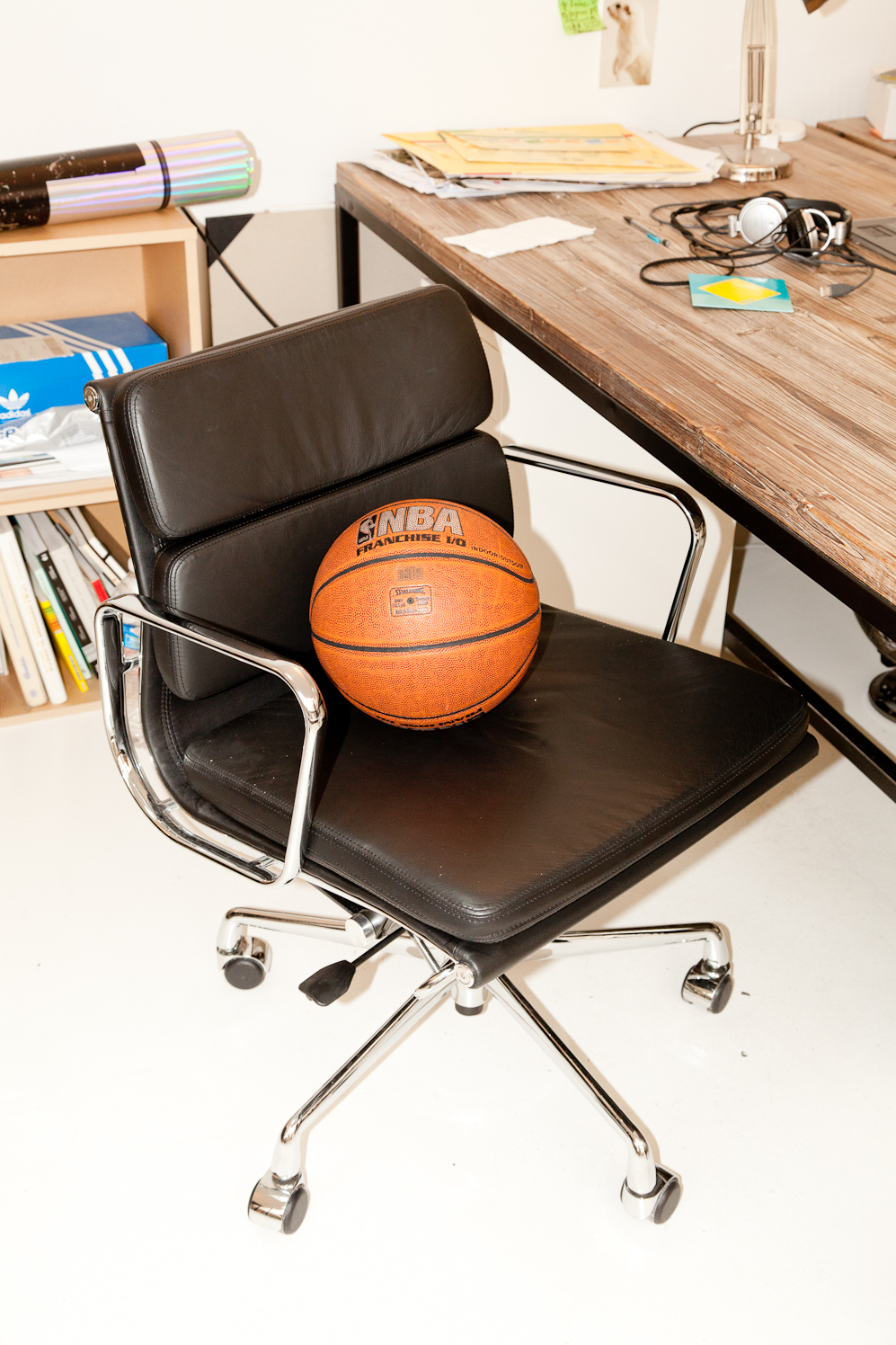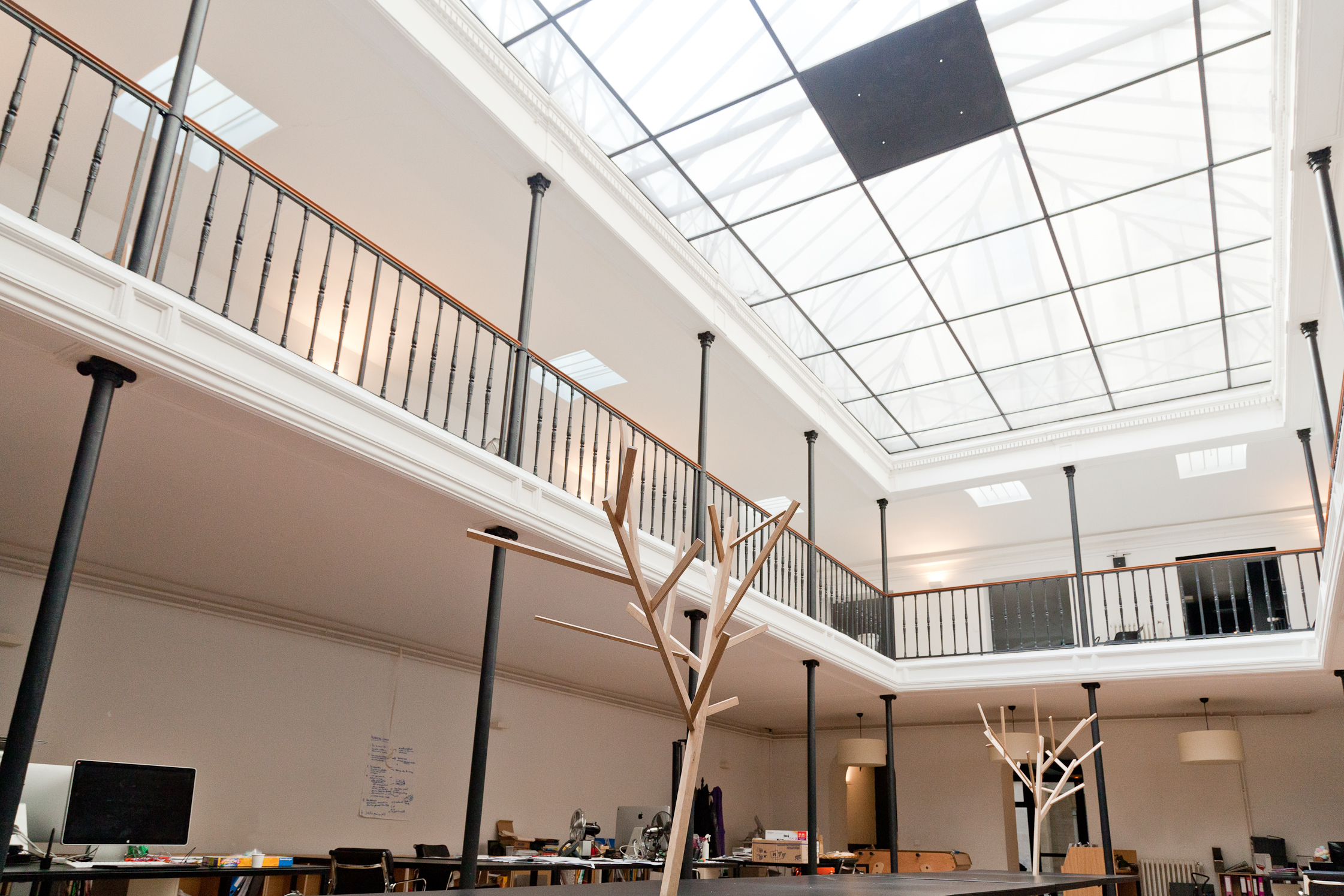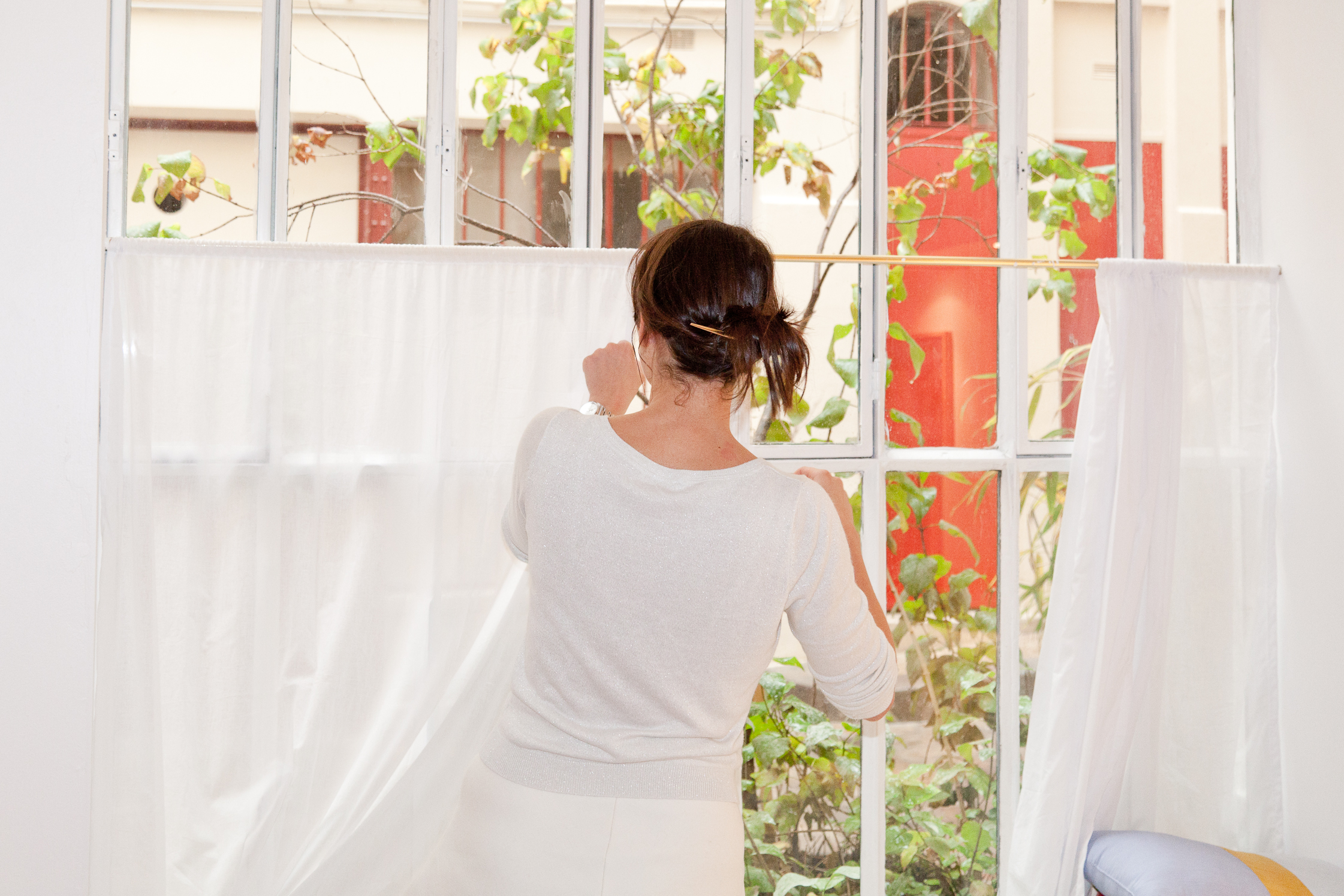 You are from an artisan family with a Danish father and a German mother. What was your environment like growing up?
I grew up in Germany, close to Möhnesee, and lived there until the age of 15. My childhood in this small town was rather complicated and painful. I didn't have real friends that I could share my passions, my creative energy, or my ideas with. My family were the only ones close to me. My father is a furniture designer. I knew at a young age that I didn't want to be a furniture designer because I grew up immersed in my parents' universe of design trade shows and fairs. I knew this universe well and I didn't want to become like them. I was looking for my own voice and path and this resulted in a rebellious attitude. I was sent to a Catholic boarding school in New York to finish my final year of high school. Afterwards I returned to Germany to attend the Bauhaus University. I still have a close relationship with my parents. They live in Arnsberg where the production studio of the Hansen Family is located. They are very warm, affectionate and welcoming people. I miss them every day.
What was your frame of mind when you started university? Why did you chose the Bauhaus University in Weimar?
I chose that university because I wanted to become a graphic designer. I met Axel Kufus, who was teaching there at the time. I found him to be absolutely the best designer. I loved his classes and his discourse. We had the opportunity to engage in a lot of discussion which finally motivated me to become a designer. The school really allows students to chose their own classes and develop their own programs. I graduated with a diploma in design. I realized that designing and drawing furniture was far more natural for me than graphic design.
After that you went to Japan. What experiences did you bring back?
I studied for two years in Nagoya. I was 24 years old and I wanted to stay in Japan. That wasn't possible, but this experience offered me tranquility and taught me many lessons. For example, their use of color always has a rationale behind it. They have a very minimal approach to woodwork and therefore achieve an essential simplicity in their creations.
Why did you decide to move to Paris after your studies?
I was still a student when I arrived in Paris. That was 12 years ago. The architect Jean Nouvel offered me a job as a designer in his studio. I moved to Paris and continued to take courses by correspondence through the Bauhaus University. After my diploma in design, I nevertheless tried to work as a graphic designer at the studio H5. During that time I began to feel confident in creating and handling my own projects alone from beginning to end. I wanted my independence. So I asked my father if I could work on something by myself in his workshop in Arnsberg. He accepted but did not take me seriously in the beginning. From this time onwards however, we have worked together ever since. Today the Hansen Family line has even more success than his eponymous brand Hans Hansen.
How did you adapt to your new life in Paris?
I started out at Jean Nouvel's studio, even though I did not speak French! My colleagues played tricks on me because I could not understand them. At that stage I didn't have any friends in Paris so I often went to the Café Chez Prune at the Canal Saint-Martin. The language was an ever-present barrier. Ludwig Wittgenstein had something to say about this topic: "the limits of my language mean the limits of my world." It was when I started to sing that I began to meet people and become integrated into new circles.
Where do you live now?
In a small apartment in the 2nd arrondissement. I am living with my daughter who is three-years old. I really wanted to live here because the best Italian caterer in Paris, Pino, is located very close by. Every day they make fresh pasta. I wanted to settle in a district full of life where I could find a strong community spirit. Almost every day I enjoy a coffee at Chez Jeannette, and I eat regularly at Richer. I live in a private cobblestone street. I always have the door open. I know my neighbors and Lou my daughter plays outside when we are not going to a park.
How is it for you living in Paris, a city that does not have a great deal of green space?
I am suffering from it a bit but I have learned to compensate. I grew up in a village next to a forest but I didn't have anyone to share my creative aspirations with when I was young. Little by little I have built up my own circle of friends in Paris. I visit Germany regularly for the nature and also to work in the studio. My father has his boat moored at Möhnesee and sometimes I sleep there. I love having my breakfast on the deck and then going for a swim in the lake. Some of my friends really understand my connection to nature and we enjoy going for a detox there together. I do need both city and nature but having my friends close is more important than being alone in the forest! I am trying to establish a balance between the two.
Do you feel an influence from your Danish and German origins?
I was born in Germany but our family has a strong Danish culture. We still have the Danish flag up in our house. My father wanted me to be a real Danish woman because to him Danish women are "cooler." Some of my friends have told me that they understand my whimsical and positive attitude after having met my parents. Some of them even take vacations at my parents' house. When it comes to my work, you could definitely classify it as Scandinavian. I work closely with raw materials like wood and leather. I am always looking for a particular warmth and affinity with an object and strive to maintain a pure and simple approach in its conception. I understand the materials and I have the technical know-how to transform them. I really came to understand these aspects while working with my associates at the Hansen Feutry Bihr agency during our first interior projects together.
You naturally transition between furniture design and art direction.
Yes, all of that and singing! At some point I even considered following this path. I owed it to Benjamin Biolay who wrote an entire album for me. In the end I couldn't see myself developing and growing older in the music and entertainment industry, in addition to the fact that I couldn't relate to the the ostentatious girly costumes I was wearing.
What is a typical week like for you?
I usually have a pretty fragmented week. I alternate between working for the agency and thinking about new projects for Hansen Family. In the midst of this my work for the brand is always on my mind. I have my daughter half of the week and I have to organize around this accordingly. She gives me a rhythm, otherwise I would work all the time.
What does being a female designer mean to you?
It is a relatively male-dominated universe, but it is beginning to change. Now that I have a child it is often difficult to balance my work and private life. It is generally more accepted in France that a man dedicates a lot of time to his profession. That is still complicated for women. The days are short. Sometimes I am divided between Lou and work and that causes me stress. Everything that surrounds me is a potential source of inspiration and influence for my designs. You become sensitive to all the beauty around you when you are constantly searching for inspiration.
What is your approach to the Hansen Family?
I need to renew myself all the time. I evolve from collection to collection. I have a hard time looking at my previous work – except for the coffee tables which to me are timeless. The objects that I draw are born from a certain moment and relate to the materials and forms which inspire me. Rituals are very important to me. My time in Japan really left its mark on me in that sense. In my personal life as in my work I love to re-create rituals. They are unfortunately disappearing in the rhythms of contemporary life. Rituals reintroduce comfort and offer a break in the day.
How was the Hansen Family born?
When my father allowed me to work in the studio I spent a long time developing prototypes before I established the brand. I am associated with Gilles, my ex-husband, who is handling the strategic and commercial aspect of the business. The name Hansen Family represents a united front. We work as a family. I am happy being able to work so closely with my family. I would also like to create a similar close working relationship within the Hansen Feutry Bihr Agency.
How did the three of you come together to build the agency? What were your motivations and objectives?
I first met Pascaline Feutry, a very chic Parisienne with a lot of style. We did auctions together. She introduced me to the universe of luxury by sharing her taste and references with me. When I met Pascaline, she was creating film sets and had just started a range of interior decoration and design projects. We decided to give our friend Lea Drucker's apartment a test makeover. The trial was a success and word of mouth got us started. We were recommended to develop a design for Marina Fois' apartment. Ai Bihr joined us in 2012. She is based in New York and manages our projects from the United States. The three of us have an incredible shared sense of artistic appreciation. We also work on a furniture line together.
What do you love about working at the agency?
Interior decoration and design have liberated me in a way. I source pieces by other designers. I mix the new with the old and do not stick to one particular style or direction. I have also become more open to working with exteriors. I have a need for this authentic relationship with furniture in my work. I like to present the feeling that the pieces have existed for a long time. When an environment is too "designed" I cannot identify with it and therefore cannot imagine living in it.
From your perspective, what are the most important qualities for a designer?
To be alert with all of your senses. To primarily think about the functionality and use of the objects while drawing them and mastering technical know-how. Working with wood is essential to me. There is drawing and then there is being able to make what you are drawing.
Thank you Gesa for this lovely afternoon. Your enthusiasm is contagious! Find out more about Hansen Feutry Bihr here and Hansen Family here.
Photography: Fred Lahache
Interview & Text: Léa Munsch
Translation: Hanna Hallermann