Labeling Alyson Fox simply as an 'artist' or 'designer' seems remiss, even though she is both of these things. From limited-edition clothing to textile design and handmade jewelry, to collaborations with brands like West Elm, Lululemon, H&M, and Chronicle Books, this Austin based lady is – quite simply – boundless. With university degrees in photography, sculpture and installation art, Alyson also has experience working with a variety of materials such as paper, fabric, books, ceramics, wallpaper, office supplies, furniture and plaster. For the most part Alyson's work can be defined by her unique aesthetic which quietly connects her projects in seamless yet subtle ways through the use of: geometry, clean lines, soft palettes, rudimentary shapes and simplicity that is careful but never boring. According to the multi talent, she loves working with "old tattered things and new polished things" revealing beauty in each and every object and creation.
Walking around Alyson's Texan home and studio space positioned on the outskirts of Austin offers one the opportunity to peer directly into her working process. Having designed these structures together with her husband, the spaces reflect their shared aesthetic. Here a similar study in minimalism, light and intentional flashes of color, shapes and greenery draw a clear connection between artist and work and point to Alyson's ability to mesh her own vision with a demanding career. More succinctly put, she finds a balance with creating work both "for commercial ends and for no end at all."
This portrait is part of our ongoing collaboration with ZEIT Online who presents a special curation of our pictures on their site.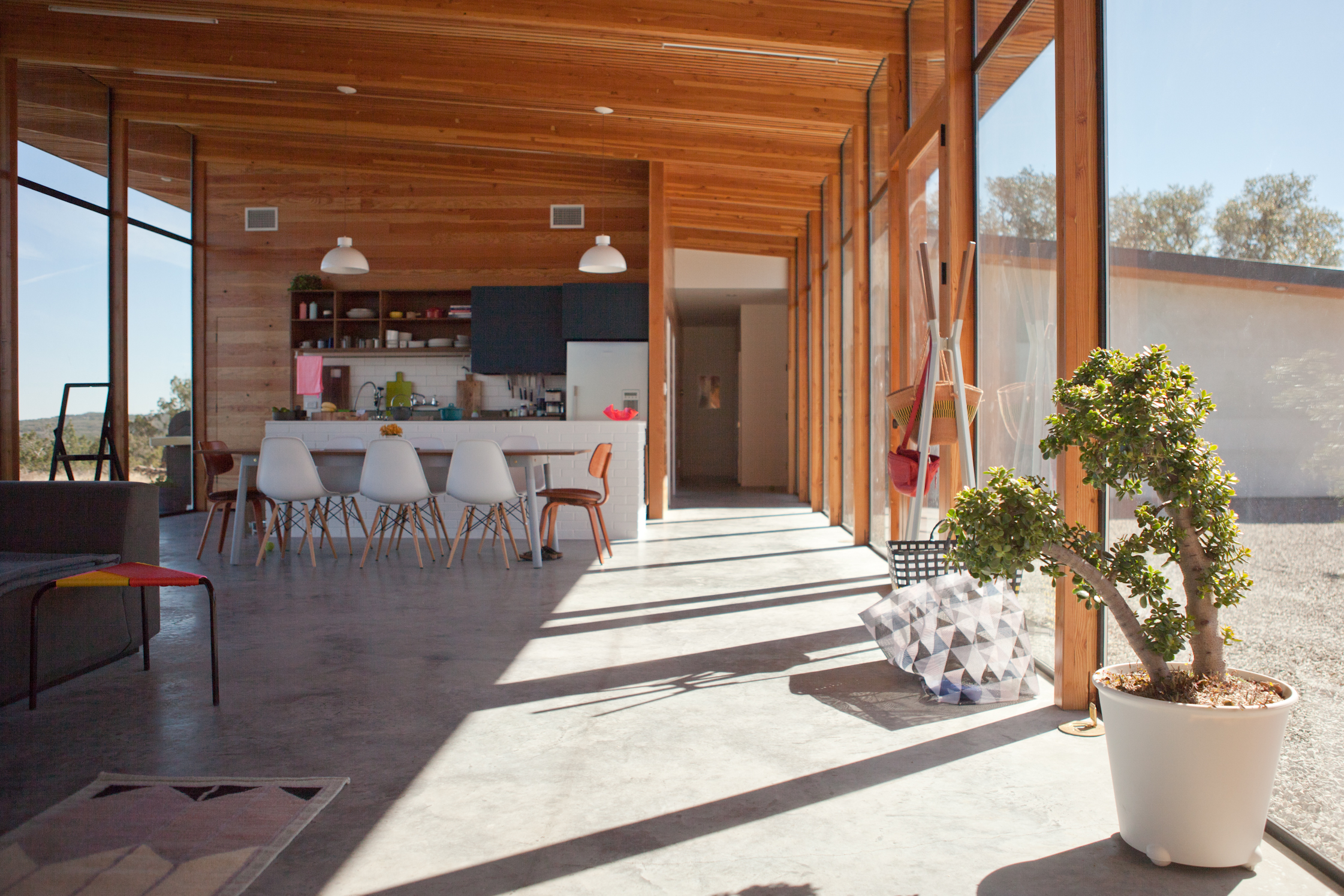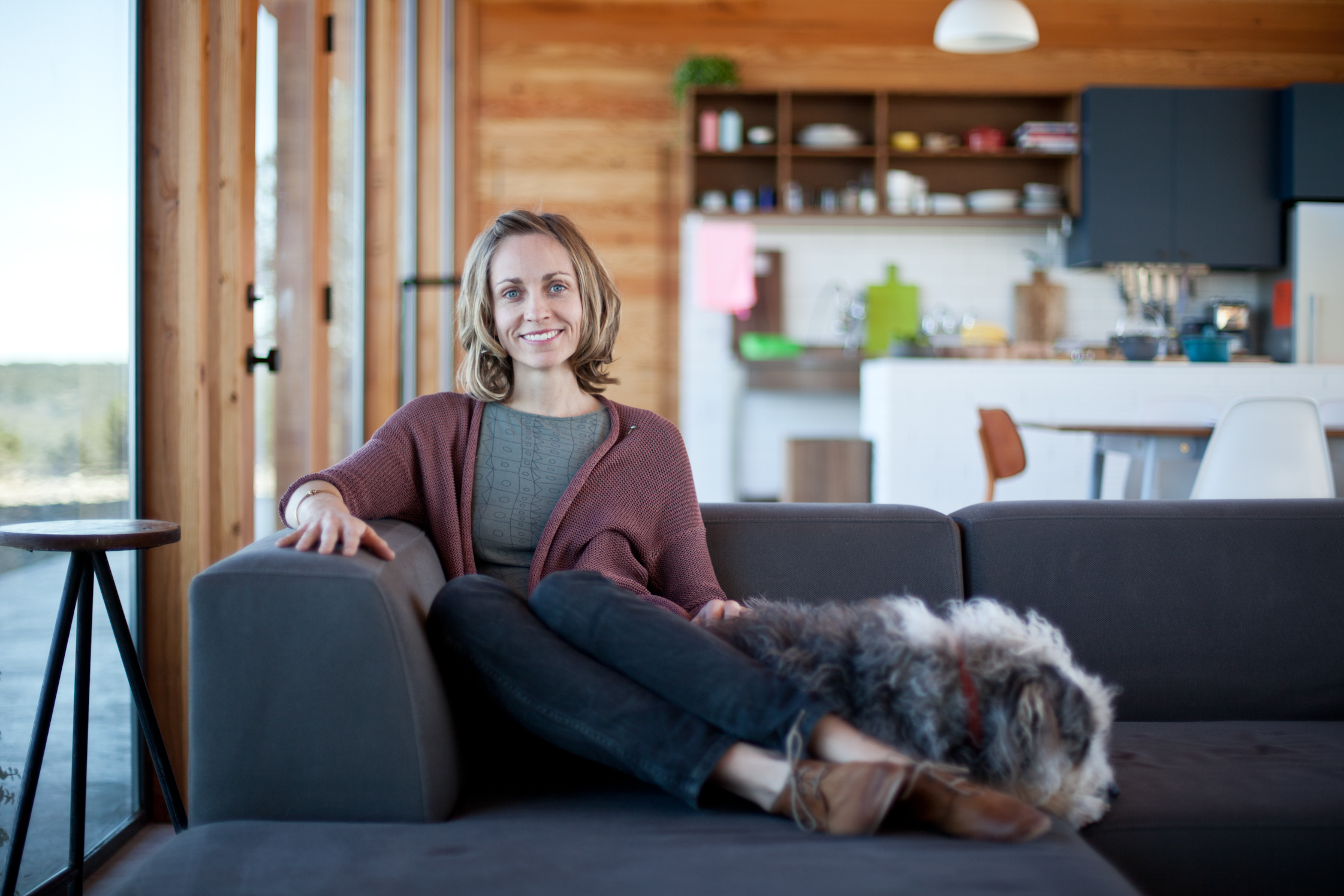 Bring me up to speed on what you have been working on recently and what your biggest projects were in 2013?
My biggest project in 2013 was the launch of my collaboration of clothes, accessories and other goodies with H&M's new European store, Other Stories. That was super exciting. Recently, I have been working on rugs and textiles with Hawkins New York as well as finishing up my own line working with artisans on things to wear, hang and use that is due to come out in May this year.
You are a remarkably versatile artist. What is your favorite medium? What would you like to learn how to do? Is there anything you are bad at?!
I'm bad at plenty, but thank you. I'm not so good at drawing or painting realistically – to name a couple of things – but there are lots more. I like to work with several mediums at once because I think it helps me think about an idea from more angles. So in this way it is hard to pick a favorite. They all inform each other for me and I like this overlap. I would love to learn mold-making and become more comfortable with woodworking tools.
You frequently take on collaborative projects. What do you like about this? What results can arise from collaborations that perhaps would not otherwise occur?
I love collaborations. I think they open up my world so much more and push me in directions that I might not necessarily take on my own. I like the parameters, the production means and thoughtful critiques along the way.
Who are some of your dream collaborative partners?
Making textiles for a Wes Anderson movie, doing an activewear line with Nike, a textile for Ligne Roset and working with home appliances in some way.
How do you describe your own personal aesthetic?
A feeling of strange familiarity and simplicity.
How do you feel living in Texas affects your work? You live on the outskirts of Austin, do you benefit from this sense of isolation?
We love living outside of town for the breathing room and quiet days which I do think help my overall creative process. I feel less distracted in many ways. So I think I benefit from the isolation.
I think wherever you live affects your work to some degree and that if I lived somewhere else I would be thinking about similar things and working on similar projects but the outcome would be different. Maybe the production would be different, the shapes of clothes would be different and the colors and patterns would also be different. It is so hard to tell. I do know that when I travel I come back with new perspectives and I try to ride that momentum for awhile.
Tell me more about your amazing home and the process of designing it yourself with your husband.
We were going to build onto our house in central Austin, but then I started looking for land after toying with the idea of building from scratch. We looked for five months until we found the land that was perfect for us and made sense. We sold our house and my husband and I started the initial designs. We worked with the size of the ridge that we have on the land for the house to sit on. In short, we wanted a simple floor plan with as much glass as we could afford and with an outdoor shower. We wanted to live light and have lots of natural light.
From there the process became a family affair. My father-in-law drew the plans and did the plumbing and my brother-in-law was our contractor and did all the finishing woodwork. Everyone helped to fine tune things along the way and we did quite a bit of the tedious labor ourselves. Next up is a garden and outdoor seating area.
What are some of your favorite possessions?
A vintage wood block collection of odd shapes and great colors, a strange shark tooth brass bracelet I got at a thrift store, letters from my husband and two of our puppy's baby teeth.
Where do you travel for holidays or a sneaky weekend getaway?
Wherever! For quick trips we head to West Texas, either Marfa or Marathon. This year we have Montreal and Ecuador on the wish list as well.
What are some of your favorite local shops or restaurants?
I really love Clarks Oyster Bar, Veracruz All Natural Taco Truck, Nannie Inez, Spartan, Kick Pleat and Jardineros nursery.
Who or what inspires you creatively?
My husband, his selflessness is truly inspiring. The ideas and execution he has of his own work always make me smile with intrigue and gratitude.
Alyson thank you for sharing your home and work space with us, it has been a treat. To find out more about Alyson's works see her website here.
Photography: Michael A. Muller
Interview & Text: Leigh Patterson