Beautiful women, elegant architecture and a rich history; Paris is Europe's most sophisticated capital and Claire a true Parisian girl. I called the self-made woman who switched careers from being a law student to work for Luc Besson in the film business, at 2 p.m. on a grey Monday afternoon. I wanted to know if I could interview her during the week, but to my surprise she offered to drop by just two hours later. She said I got lucky because on Monday the agency owner works from home.
When I arrived in her beautiful apartment in the 9th arrondissement on a silent little rue, I felt instantly welcome. A huge window lit the living room where she was working on a long wooden table in front of a beautiful dark library filled with film books and art pieces. The hours passed by as we talked about her love for the movies, how she sat up her own film communication agency and shopping in Paris.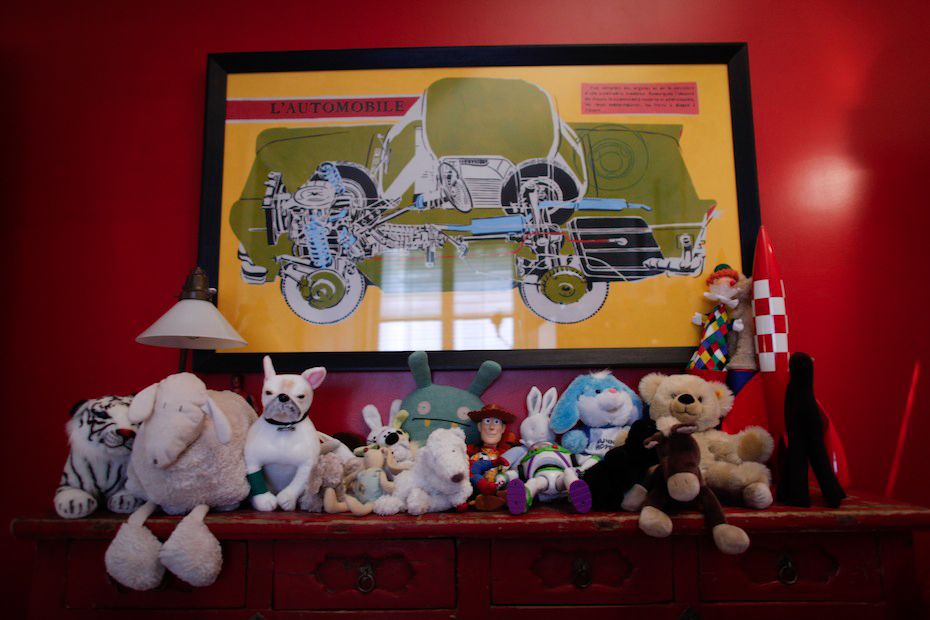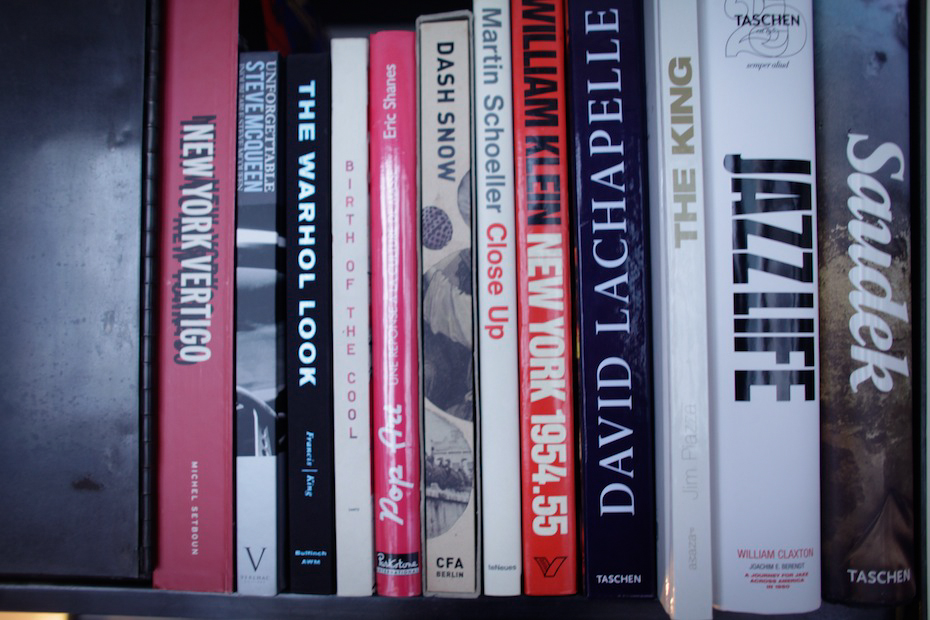 How did you get to this point in life with your own communication company for cinema?
I created my enterprise in 2006. Back then I was working at Luc Bessons production company called Europacorp. I did service marketing and took care of the film releases. I had worked in his company for more than three years and I wanted to move on. My husband (he makes film posters) encouraged me to follow my idea and so I started my own communication company for film.
Was the beginning hard?
The contacts I had made before actually allowed me to quickly built up a portfolio of great clients.
What was the best experience ever since you have your own business?
When I quit my job at Luc Besson's company and I told him what my plans were, he asked me to be my associate and to invest in my idea and my future business. That was probably the most extraordinary day. I wanted to say goodbye and he encouraged and helped me instead of just letting me go. He is one of the biggest movie makers in my opinion and it really touched me that he did that.
Did you do film studies?
No, not really. At first I studied law, I did my LLB at "Sass", the university here in Paris. But the last year, when I got my diploma I said to myself: I don't even want to do this! So I changed directions and did one year of communication studies at the same university to achieve a diploma in communication.
And then how did you get to the point where you are now?
For school I was obliged to do an internship and I was able to do it at AlloCiné, the most popular website for cinema in France. That's how I got into the cinema business. Another big influence that drew me to this decision were my parents. When I was really young they always took me to the cinema to see all kinds of films and at home they showed me old classics… At that time it was only a hobby, not more than that. But my love for films started really early and that was surely a reason to work in the business one day.
Do you have a favorite film?
There is not one film, I love many films, many directors. It is hard to say, but when I was younger I loved "Stand by me", "Thelma and Louise". More recently I loved "The Prophet" from Jacques Audiard. But I cannot tell you a favorite genre or a film. I can fall for an action film like Star Wars as much as a romantic comedy. I love the cinema in general.
Talking about your apartment, while in work it is mostly your husband who does the creative work, who does it at home and was occupied with the interior design?
We work in the same office, we live together, we have a child together- so we always work together and give each other advice. At home it is the same, we do the decoration together. When we travel we bring back photos, little objects, furniture, we love to go to flea markets on sundays and fortunately we have the same taste and it is our common passion.
What are your favorite objects in the apartment?
One of our friends made the big library and the round lighting, we designed it with him and love his furniture. Another favorite is the chair from Charles Eames, it was my gift for my husbands 40th birthday. We love to make birthday gifts that both of us profit from (laughs). Another great object is the Steve McQueen film poster, my husband has the same watch and I know he loved the film, so I was really happy to get the original.
Are you Parisian? And how do you like it here?
Very! I have been here for 35 years, I was born here and I never left this city. I love and hate it at the same time. I love it for its architecture and the cultural offers, there is everything you need, but then its also noisy, expensive and to go out at night there is less ambiance than in many other cities. At 2 in the morning Paris is dead, in Tel Aviv, New York, L.A. or Barcelona there is always a party. Paris is like a museum, it looks great but it feels like we can't touch and can't do anything.
A real Parisian girl has to be asked that question: What are your shopping secrets of Paris and your preferred brands?
I don't have a lot of time for shopping, but once i do it, I make a big round of shops. I love L'eclaireur with its great selection, a vintage-like look to it and a space that almost looks as if it was a museum. They are quite pricey, but every once in a while we like to pick a nice sweater or piece from them. For shoes I love Louboutins like many french girls, but of course I also buy Zara. There is no special brand, but for nice dresses for evenings I go to Jay Ahr. He has the greatest cocktail dresses and I got to know him because he designed my first wedding dress. By now his prices got really high, but the cuts are simply amazing as much as the fabrics he uses. And for Jewelry I prefer rocky pieces instead of things from Tiffany's. My favorite Label is probably Chrome Arts.
Thank you for the nice interview!
Visit Claire's company website here and see her husbands movie poster work here.
Interview & Photography: Natalie Weiß