When in the city that never sleeps, every now and then you should take off your sunglasses, shake off your hangover and have a close look around because there may be a landmark right around the corner or a legend next to you. Michael Halsband is a New York City-based photographer with decades worth of eternal portraits of the most notable New Yorkers and all those that have traveled through these cultural crossroads. His diverse subjects have ranged from icons of art and music like Klaus Nomi, Basquiat, Warhol, monsters of rock The Rolling Stones and AC/DC, to the quietness of the School of American Ballet, the confidence of legendary Surfer Joel Tuder and skateboarder Mark Gonzales.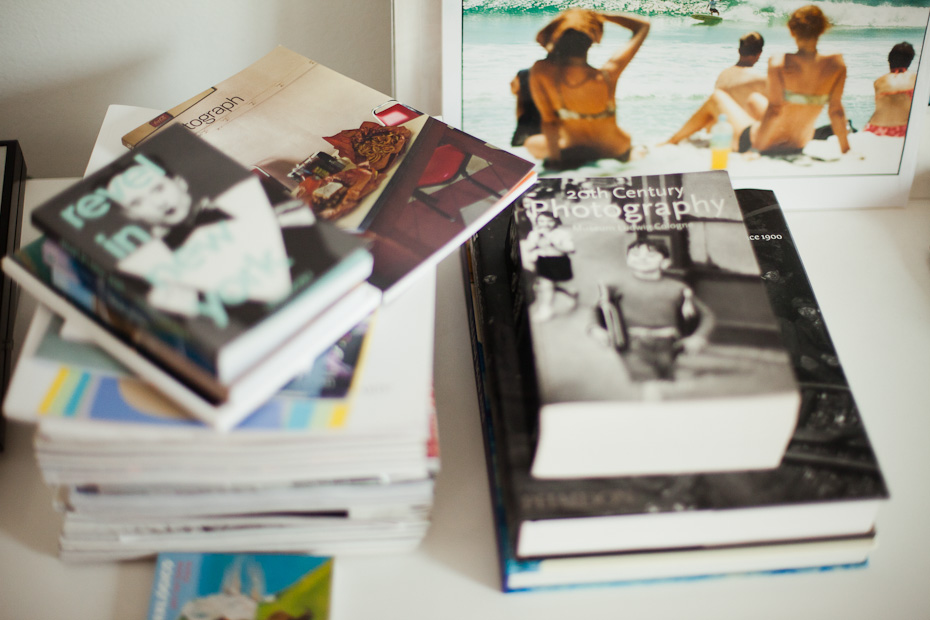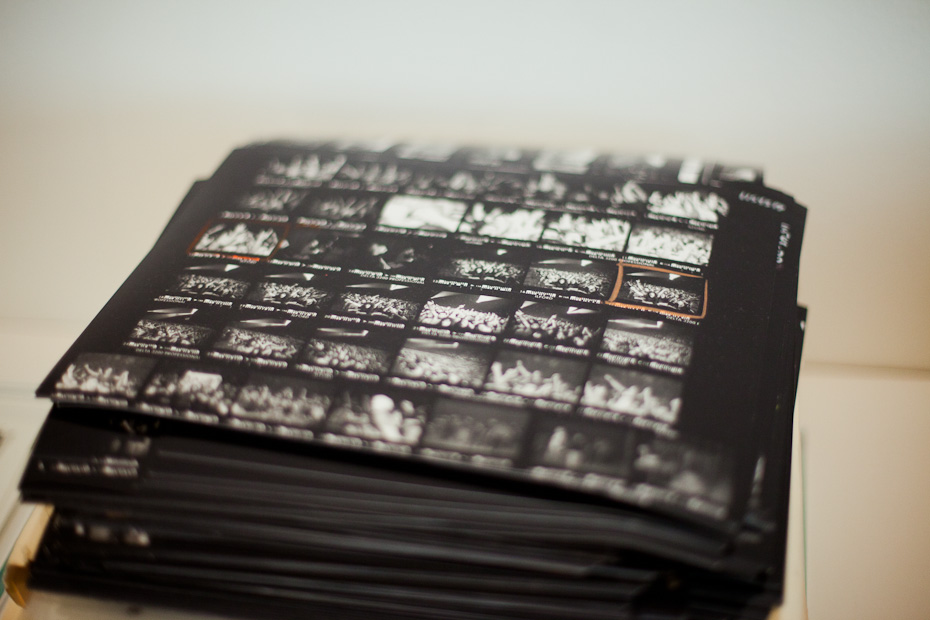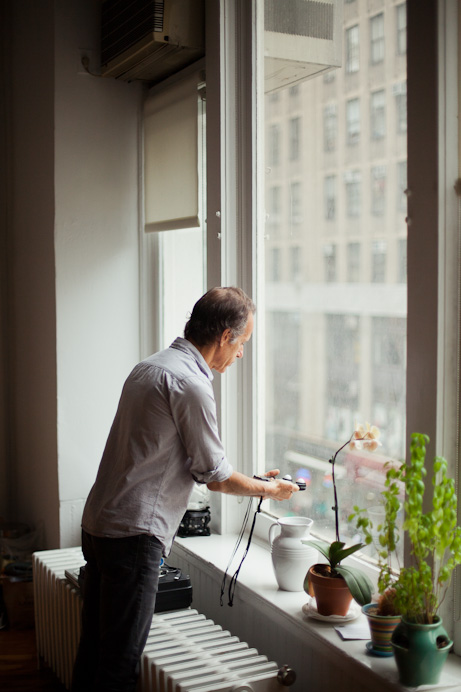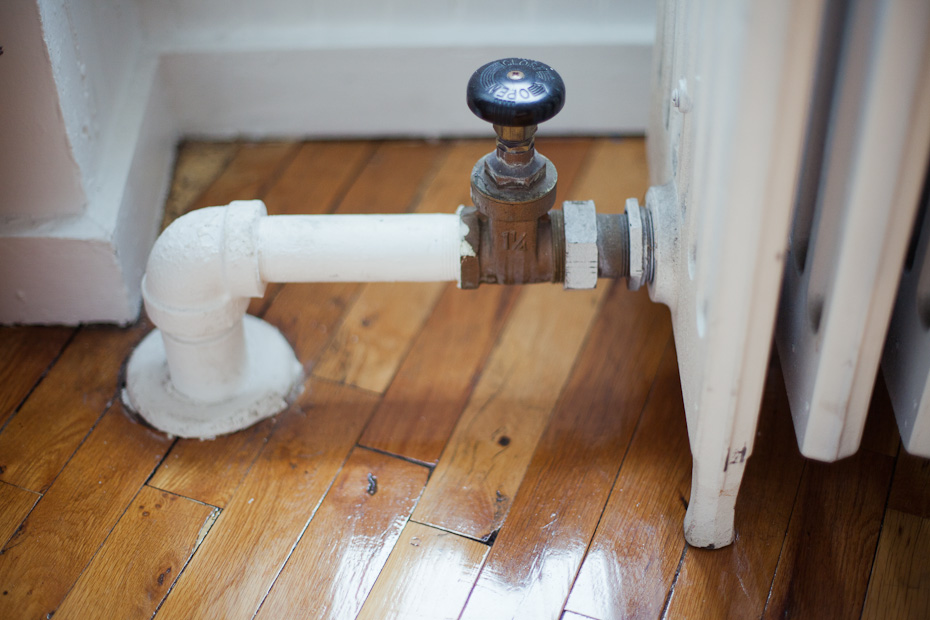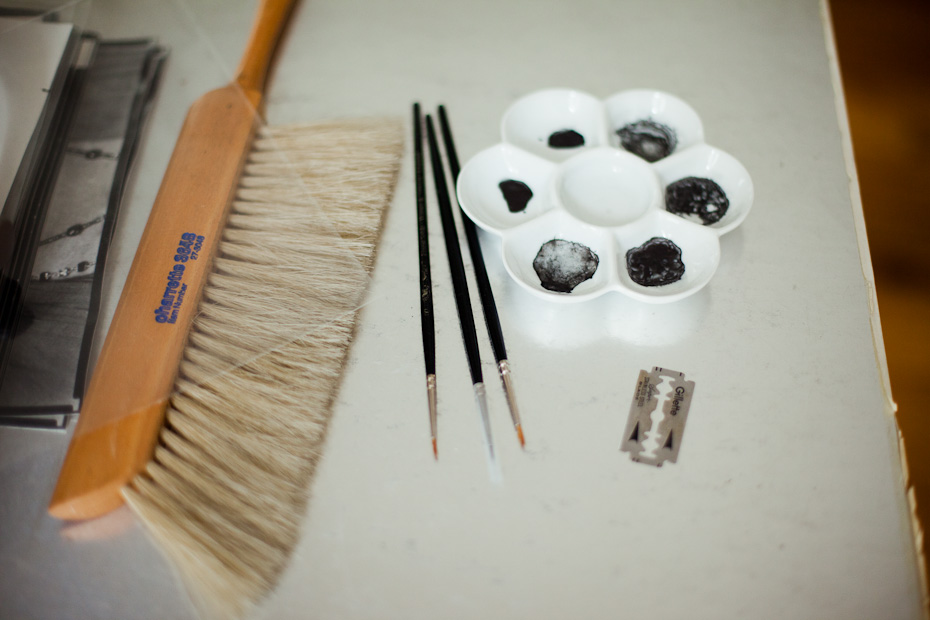 We met Michael for a tour of his Flatiron District studio and apartment and a session of tea, an art and passion Michael discovered after an extended trip to Hong Kong. Later, Michael took us to his favorite alleyway down in Chinatown. Hidden amongst the crowds on Canal Street is an alleyway, two blocks long, where the street noise disappears and you are surrounded by the iconic NYC fire escape, service entries, the putrid smells of vomit, urine and the ghosts and remnants of a lost city. At the end of the ally is the famous Mudd Club. Located in a loft space owned by artist Ross Bleckner, it was the late '70s and early '80s downtown Art and Nightlife destination and breeding ground for Keith Haring, Lou Reed, David Byrne, Amos Poe and so many more New York City originals. The only acknowledgment to its history is a temporary plaque on the building courtesy of Creative Time designating it a New York City landmark. If you didn't look, you would easily pass right by.
Even though he is constantly creating, we got Michael to sit still and talk about his career, creative survival in the city, and the beginning of that Stones adventure.
How did you get started in photography…?
Well, I discovered photography in school in the fifth grade. There was a friend who grabbed me in the hall and said, "Hey, come on in here and check this out!" I walked in with him and the room was dark with the yellow light on and he took some paper out and put it under this enlarger, turned the light on, made this exposure and then he put it in the chemicals. And I was completely blown away by seeing an image appear. I thought, "This is amazing! I've gotta do this!" and I went home and I told my parents.
How did they react?
They said, you know, "We've indulged you in way too many hobbies as it is and you haven't continued with any of them for any length of time." I said, "No, I'm serious about this one." And they said "Well, if you're as committed to it in a year or as serious about it in a year, then we will buy you a camera." I'm sure they thought it was a passing thing. Of course I went back to school and found out that I needed some negatives to print, and since I didn't have a camera, I just went home and remembered we had all these family photos and with them were negatives, which I never really understood what they were before, but now I knew. So I took all the family negatives and I started printing the ones that interested me… Probably some of my own baby pictures and stuff like that. That kept me entertained for a year and in the end it gave me a great foundation and a sense of what was most important in the whole process, and that is the end result. A year later, as everybody fulfilled their end of the bargain, I got a Pentax Spotmatic. Of course I really hadn't thought about what I wanted to photograph because I'd had a year of just printing, so I started photographing the pet dog and the landscapes around our house in the country and then back in the city, and homeless people in the street. I didn't think of making a portrait of family or friends as much as I wanted to approach complete strangers for some reason. Photographing gave me access to people that I wouldn't normally have access to so it was kind of an interesting. I don't know.
An icebreaker?

Yeah, you know, it was a passport into other worlds.
Growing up in New York how did you get to know and photograph so many musicians and artists?
I think it went in stages. When I was young I socialized with people my age and I remember going to many social functions. In New York there are so many private schools, catholic schools and public schools, but the melting pot is the parks. There was Central Park and the Bandshell, West Side, the Riverside Park scene and all the kids that hung out there. Once you tapped into anyone who was connected to that scene you were drawn into it very naturally.
What about the bars and clubs?
There were these bars that you could go to that would accommodate underage patrons. That was sort of a graduation, like around 14 or 15, where things changed and drinking and socializing on a more grown-up level started to become fascinating. We saw a lot of casualties in those scenes and that was educational. We got very wise very fast as to where the dangers were, how bad things could get if you just sort of let things get out of control.
At a certain point I was meeting people that were very much doing the things I was interested in, in the music business, in the arts and ultimately I was like a sponge: interested in everything that was going on. At boarding school, I met by sheer chance "music industry icons" Jerry Wexler's and Tom Dowd's children Lisa Wexler and Steve Dowd. I became friends with them and on the weekends we would come to New York and go to Atlantic recording studio where both their fathers were producers and engineers. So, right away I was into the deep end of the music business and witnessing amazing recording sessions. Aretha Franklin came through there, the Atlanta Rhythm Section was there… And then all of a sudden the Rolling Stones showed up one day when they were working on Goats Head Soup.

Were you taking photographs through this whole period?

Yes and no. From the early-to-mid '70s I'm taking pictures of things and I'm in photography class, but I kept thinking a career in photography was bigger and more than I could handle. Then there was this moment at the beginning of my senior year of high school that I had to think about what I was going to do, and I didn't really think about anything. I ended up at a conventional college that was a bit of a party school. One day my mother asked me "What do you think you are going to do?" and I replied, "Well, I don't know. I think I'll just come back to New York and get a band together." She said, "Why don't you try to imagine yourself at 50 years-old doing whatever it is you decide to do." And I had this immediate vision of myself sitting on a chair in a rumpled tuxedo with one of those big jazz guitars playing Hava Nagila at a Bar Mitzvah, and I thought, "Oh boy, that's not what I want to do." And she said, "Well, how about art, how about being a commercial artist at an ad agency or something?" I thought, "Well that could be fun I guess. At least it wouldn't be hard work."
Anyway, I know your question has more to do with how I ended up knowing all these people but in a way it was through all of this. I was super friendly and got around and just took advantage of socializing in a big way and went out every night, no matter what. New York City is a dangerous place because it goes 24-hours a day seven days a week and you can really loose yourself in this furious pace. It's like the city sucks people in and spits them out. It doesn't even eat you, you eat yourself.
Tell me the story of how you got on the Stones tour.

Well, I had been working for Rolling Stone Records doing a few projects for them, Jim Carroll, Peter Tosh… So I was sort of becoming this little photographer they were using. Then I got a call to photograph Mick in Philadelphia at the press conference to announce The Stones '81 Tattoo You tour- and I kind of blew it. I just didn't know what I was supposed to be doing there. Then the next call I got was a cover shoot with Keith Richards for Rolling Stone Magazine. It was all very in the immediate moment because that's the way they worked, you were never notified with any advanced warning, certainly not enough advanced warning to go out and tell too many people – discretion was a big piece of the whole thing. In that day you weren't going to last if you couldn't keep your mouth shut, so I did. I think that day I met the writer and the next day we left.


The writer of the cover story was Kurt Loder, right?

Yeah, It was Kurt Loder (editor's note: of later MTV News fame). Kurt was a senior writer for Rolling Stone at the time, and I was sort of being forced on Rolling Stone Magazine by the Rolling Stones. I'm sure Annie Leibovitz being the chief photographer for the magazine would have been the first choice, but there was something going on between the magazine and her I was completely unaware of, it definitely felt a little awkward. I didn't know who I was supposed to report to or what was going on. Anyway, they pulled me aside later the first night, very early in the morning, and they said, " You've got to stay. The writer is done, but you stick around and you'll be able to get your photographs when the time is right." Keith was willing to entertain my idea of going out in the daylight. He said, "If we're gonna shoot, if we're gonna work in the daylight, then we should just stay up because I'm not done until about 4, and then all we have to do is make it 'til sunrise." Seemed like a smart thing, but of course he does not fit in daylight- the sun was way too bright and we weren't happy with the result.
Then I got a call to be in Philadelphia the next night for the start of the tour, so I drove down with a friend. I showed up the next day to shoot not knowing what my function was, but I had an all-access pass. After the second show, I jumped in the Jeep and followed the whole entourage out to the airport and, because I had an all access pass, I could do whatever I wanted and so I was at the plane steps as they were getting on the plane. I'm photographing and all of a sudden the head of security said, "Get on the plane" and I was like, "What?" and he was like, "Yeah, you are coming with us aren't you?" and I said, "I guess so." So I turned back to my friend and asked him to drive the Jeep back to New York, and I jumped on the plane.
What happened to the Keith Richards cover?
After a couple weeks of touring we made a final attempt to do the cover shoot for Rolling Stone, as this was dragging on for way too long. So we made this one last attempt about 3 or 4 in the morning in Los Angeles. I took apart a whole hotel room and converted it into a photo studio, Keith came in, and we did a beautiful photo shoot. Then I found out that Rolling Stone had run with an old picture they had on file and so I was left there not really knowing what to do. But the next day Mick came to my room and asked me if I would be interested in continuing on with the tour since I had already covered the rehearsals and so much…So I kept going.
In addition to teaching and continuing to take select portraits, Michael is currently working on a book of his photographs from The Stones '81 Tattoo You tour. To have a look at his iconic pictures we suggest you check out his website.
Photography: Ailine Liefeld
Text: Chris Ambrose
Video: Fette Sans