Time to slow down with this introspective playlist of soulful lamentations, jazz ballads and neo-classical tracks.
When words fail, music allows us to communicate the unspeakable. This potential to convey emotions is expressed in cktrl's "sensual orchestrations", where honesty seeps through free-flowing clarinet and saxophone melodies. The South London artist, also known as Bradley Miller, is constantly digging deeper into his music's purpose and limits. Following the release of his debut album Forest in 2015, an ethereal dub and electronic record, he has diverged into the genres of R&B, jazz and classical records, showcased in his EPs Robyn, Zero, and his most recent release yield.
In addition to his musical projects, cktrl is a prominent figurehead of the underground music scene in London, reflected in his contributions to community-based platforms such as NTS Radio, Touching Bass, and his record label, Songs 4 Girls. As an artist, he is at the core of the British Black Renaissance, articulating the racial prejudices that dominate the music industry and celebrating his cultural heritage through his work and collaborations. With his music, cktrl aims to embrace art as a raw outlet for free expression.
For mixtape #183, cktrl has curated a playlist of tracks brought to his attention by friends and family.
Could you tell us how cktrl has evolved as an artist?

Purpose and intention have been key to my evolution. I'm now hoping for things to be timeless. 

You began as a producer and DJ on NTS Radio and released records fusing grime beats with electronic production; what led to your decision to shift into instrumental music?

I was producing before NTS. I started DJing so I could actively play my beats to more people. I wouldn't say I shifted into instrumental music, but when the pandemic happened, it just gave me a chance to share it. I've been making 'whatever and whenever' for a minute. I've never limited myself.

As an artist, your music transcends the boundaries between genres. What would be your advice for artists wanting to experiment with their sound? 

Just ask yourself who you want to be, and that will inform everything. If you have the ability to make music, that's an amazing gift, but you also have a choice about what you use your voice for.
You create deeply personal records. Can you describe the process of expressing yourself without words to us? 

Articulating where words fail. Whenever I've been overwhelmed with life, music has always been that outlet for expression.

What is the story behind your recent release yield?

Realizing that my actions affect others. It sparked an understanding of karmic energy and how guilt can be the cause of projecting. We can be at our highest or lowest vibration and still need to show up for ourselves and others. All the while carrying baggage we haven't yet healed from. 'yield' is about surrendering to yourself and harvesting the best from yourself no matter where you are in your life.
How does yield differ from your previous projects?

It's longer and more focused on pure composition. Also, there's no drum programming or production on the project.

The tracklist for yield is simple yet so visceral and introspective. What is the process you undertake when giving titles to your tracks?

It's a strange one. I either have the title from the very beginning of creating something or, I think of it before I release it—It can be sitting on my computer for a long time labeled as 'sut em new 1 mix 20'.
As a Black artist, who, without a doubt, has witnessed the institutional racism deeply entrenched within the artistic world, you use your platform to articulate the historical and ever-present White appropriation of Black music. In your opinion, what steps need to be taken to create a more inclusive environment for marginalized artists? 

More ownership and understanding of which institutions/establishments are not for us. No one's got time to tell White people to do better. 

In terms of being an artist, is the concept of legacy important to you? 

I think our decisions have a great impact on our lives and on others. This is amplified even more if you're an artist. So there is a responsibility there to an extent, it's about how conscious you are as a person, and if your purpose is what drives you.

As a figurehead in the world of contemporary classical music, how do you envision the future for this genre? 

I don't think about the future of any genre. I'm so grateful to finally be liberated in my craft to be able to release anything I like. I want that for everyone.
Do you have an album or track that you constantly draw inspiration from?

Do you have a record that allows memory to flood back?

Pick Up The Pieces by The. Royals (Studio 1 Version).

Finally, how did you select the tracks for this mixtape?

I just stole tracks that my girlfriend and my sister have put me on, with a couple of songs that friends have shown me.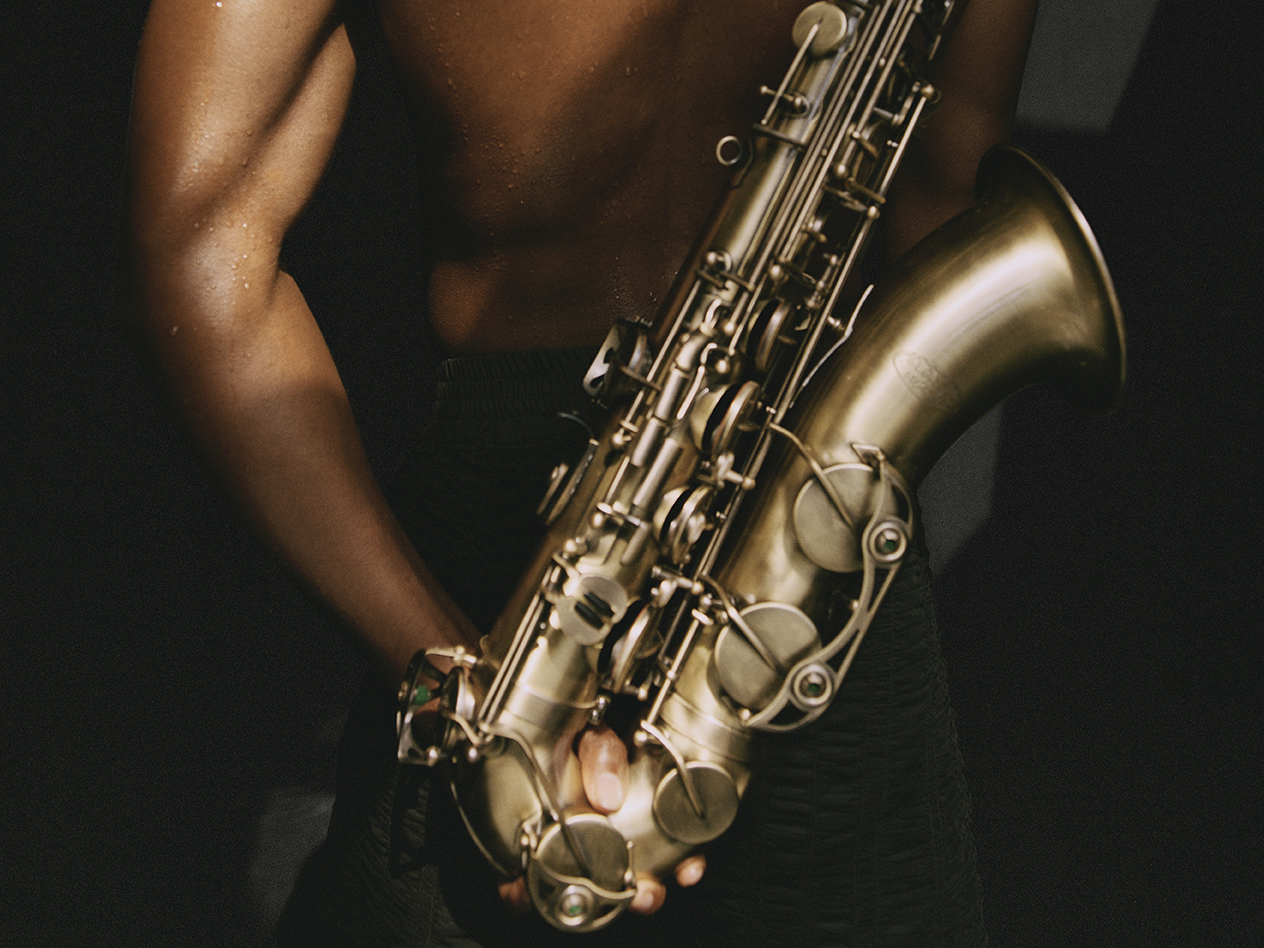 Cktrl is a DJ, entrepreneur, producer, and multi-instrumentalist from Lewisham, South London. Following his debut club record, Forest, released in 2015, cktrl has released Robyn (2020) and Zero (2021). His recent release, is a stripped-back instrumental exploration of its title—yield— which has polarizing definitions of submission versus individuals of the diaspora describing it as a 'harvest'. He is recently featured on Studio Richter Mahr's , Free & Equal, a collaborative album for which all proceeds go to Doctors Without Borders. His involvement in the fashion and visual scene is prominent, recently performing at the Dior Tears Capsule collection launch, collaborating with the likes of Tremaine Emory 'Denim Tears' and Ib Kamara, and appearing in Beyonce's Black is King. 
In February, cktrl is embarking on his European tour. Head over to the link to catch him live! You can follow cktrl to keep updated with new releases, events and performances.
Photography: Ronan Mckenzie
Interview and Text: Isabelle Moulding