Next year, Public Possession will be celebrating its tenth anniversary since its conception. The founders, Valentino Betz and Marvin Schuhmann, created the outlet to channel their varying and ever-evolving interests in music, design, art, and events. With a physical store in Munich which hosts events and exhibitions, an online shop, and a record label, Public Possession has managed to stay relevant despite a world that is rarely static. We spoke with Valentino and Marvin about Public Possession's origins, how their store became a hub for their community, and how they still keep things fresh after a decade of building the brand. While we had them, we also got a specially curated mixtape and some insights into what they're currently listening to.
Oftentimes, the advice we're given, particularly when attempting to transform a creative vision into a career, let alone into a brand, is pragmatic and strict: plan diligently, tamper expectations, and chase trends with dogged determination. Establishing yourself and your creative output is presented as formulaic and linear—detours are usually discouraged. This isn't how Marvin and Valentino operate, and it's perhaps why Public Possession has managed to evolve without losing its authenticity for a decade.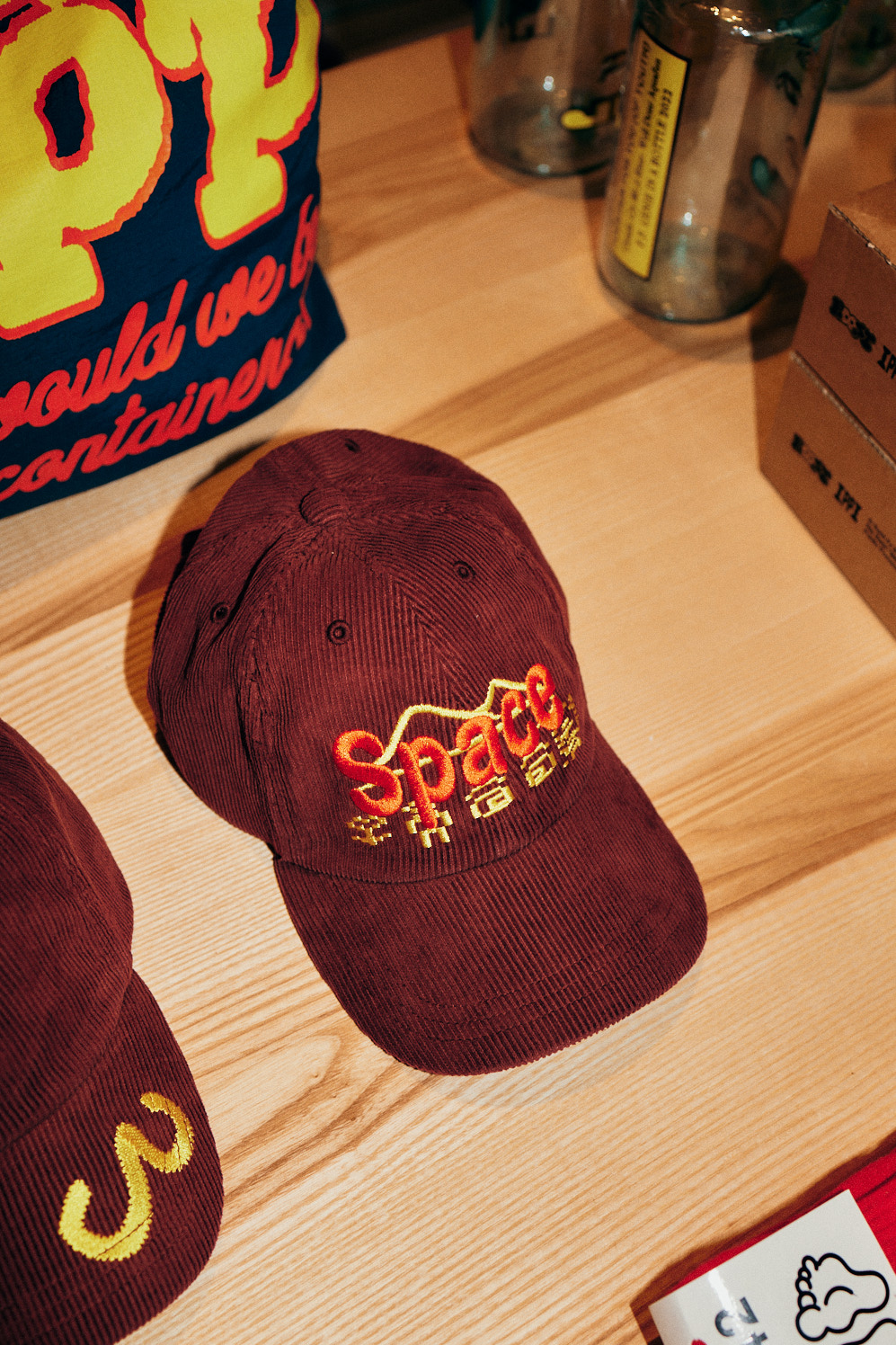 The shared kick-off point for Valentino and Marvin's partnership was a deep love of, and respect for, music. Before Public Possession was the brand it is today, it was their moniker when they DJed together across Europe. By this point in their partnership, they already held an enduring fascination for the subcultures surrounding musical genres, and their interests weren't bound by particular styles or categories. In fact, that ear for music was planted at an early age, and then flourished and diversified: for Valentino, his classical violin training (both of his parents are professional piano players), and for Marvin, his early influences of reggae and hip-hop, the lyricism of which were significant for his affinity with music. Nowadays, the physical manifestation of their brand, the store in Munich, and their own record label, are distinctive by their wide span of genres and the genuine enthusiasm Marvin and Valentino have for sharing music, not just selling it.
"It's not only a shop, it's also a place where people can meet and connect and talk about music"
The chunk of time they spent traveling as Public Possession followed their separate university careers: Marvin headed to Vienna to study philosophy, and Valentino attended an art academy in Munich. Once on the road, they were able to indulge their musical passions, and soon began building an international network: "when we came back home, we had new friends and new music," Marvin remarks. The sturdy backbone of Public Possession was formed throughout these years, where they would host parties decorated with their own design pieces and connect with revelers from one venue to the next. "The roots of Public Possession are way, way back in the past. And we're still kind of growing out of these roots."
The designs they had at their live shows were the beginning of Public Possession's quintessential visual language, which has only become more seasoned as they expanded from DJ sets, to record label, to store owners. With their shared interest in subcultures surrounding music genres and their affinity for design, they began to emphasize the relationship between the two in their work. They started creating prints and garments in-house with their own distinctive imagery. It's a supremely confident, striking mix of aesthetics: you can see the skate and post-ironic influences bleeding through, and there are notes of punkish nonchalance. They're also inherently fun; the bold colors and cheeky cartoon characters that pop up in their designs carry a sense of humor that's unique to Marvin and Valentino. With their trademark style present from the early days, establishing a strong identity was a challenge that they were well-equipped to handle. It was also a draw for collaborators and clients: the mix of self-assured artistry and sardonic humor in their graphic design attracted the attention of those beyond who had attended gigs or visited the store. A strong example of their collaborations are the special edition sweatshirt and t-shirt designs they created for Caspar Plautz, on Viktualienmarkt, a much-beloved food stall known for its adventurous meals centered around potatoes. The stall is local to Valentino and Marvin, and shares many of the values of Public Possession: authenticity merged with sleek branding, passion for creating, a freshness in how they approach their work.
From their gigging, ever-expanding group of cohorts, and the visual identity they were carving out for themselves, opening a physical space seemed to be the natural progression. It started off as a "classic record store", says Valentino, which conjures up a fairly straightforward image: charting records and CDs lined on minimalist shelves, posters of newly-released movies to flick through, an area curated to be little other than transactional. But Marvin and Valentino hand-picked the music that they wanted to share—music that sounded fresh and exciting to them—and collected stacks of records to be rummaged through and relished. As with their DJ sets, their own design work adorned the store from the early days. The choice to set up in Munich naturally drew a community to their doorstep; in comparison to larger cities such as Berlin, which have the perpetual hum of new projects and a plague of anonymity, there was truly nobody doing what they were doing in Munich when they began. "It's not only a shop, it's also a place where people can meet and connect and talk about music," Marvin says, "[it's] a community place where people can come together." Infused with idiosyncratic charm, the record store has a freshness that belies its years. Bold colors and contemporary prints pepper the walls. Their merchandise—bright t-shirts, cotton tote bags, cheerful caps—perch on window-sills or hang to the side. Generous stacks of records, magazines, and graphics are cherry-picked by the team and line the walls, a dream for any melomaniac looking to get lost while browsing.
However, the natural progression of the purpose of the space doesn't indicate that it became what it was without work: in fact, it's a testament to the dedication and staying power of Public Possession. Nowadays, their team has expanded, so Marvin and Valentino can rotate between different roles and pursue projects beyond the store and label. But during the early days of the store, it was the pair of them "constantly operating" to mold it to encapsulate their ambitions and values. It wouldn't be uncommon for them to be behind the counters for six days in a row—and then hosting both local and international music sessions twice a week on top of that.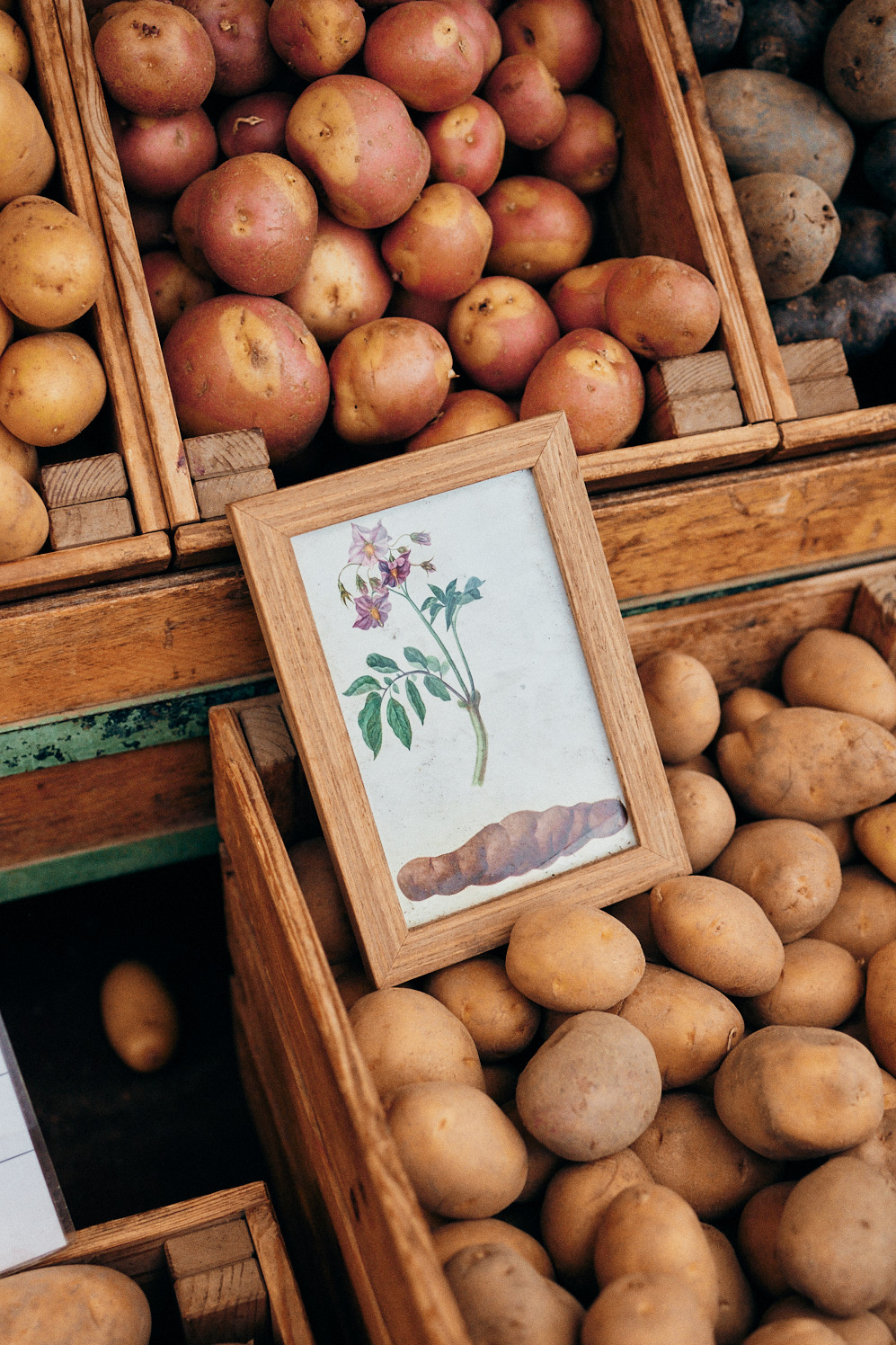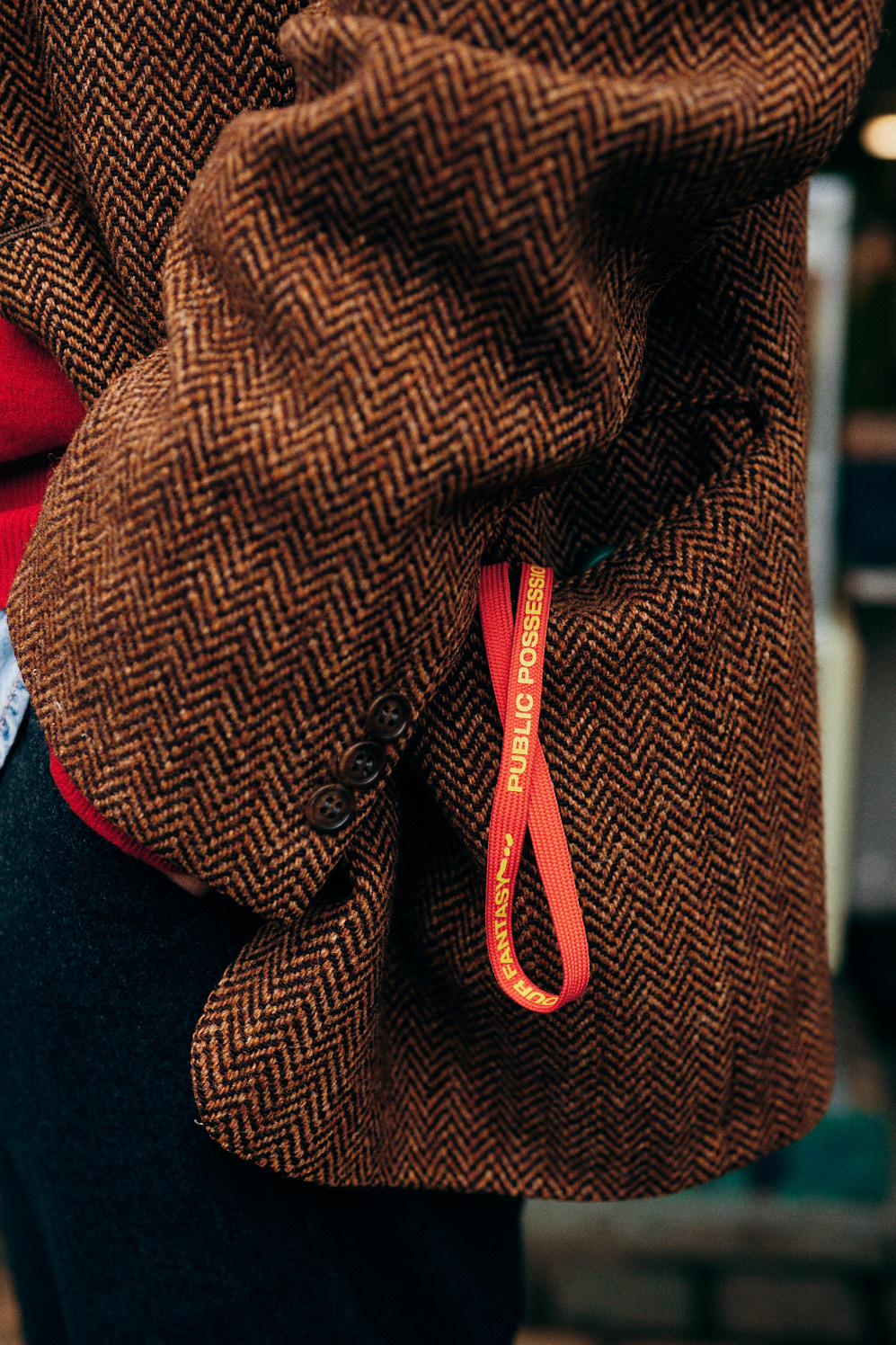 They still have a routine, of course: "there's no job where there's no routine," Valentino grins. Whilst they make efforts to balance the fun and creative work with the more menial tasks, they spend a decent amount of their day-to-day at the computer ("it's an actual office job"). Regardless, the routine itself allows for plans to be hatched and projects to take shape, and it suggests a comforting pattern: "We meet here, we drink a coffee, and then we start talking," says Marvin. It's key for their creative conspirations that they both be in the same room, as they struggle working remotely. Their ideas bloom when they are in close quarters, able to toss ideas between each other and tease out the finicky finishings to new ventures. Through these seemingly mundane rituals, they've built a foundation to follow ideas and inspirations with conviction.
And while their international travels are not as commonplace these days, their record label is ever-expanding and features talent from around the world. Curated with the same dedication and care as their stock, there's no cardboard cut-out for selecting who to sign. It's important for Marvin and Valentino to resonate with the "person behind the music". From their travels and years of hosting local and international acts, they have built a diverse and extensive network through which they connect with more and more artists. They look for musicians who have a fresh perspective, a similar outlook, and, crucially, a sense of humor—the ability to take their work seriously without taking themselves too seriously. Public Possession's soundcloud profile is a feast for the eyes and ears. Scores of their in store sessions are available to sink your teeth into (chill eclectic beats with dreamy undertones, gritty and erratic rhythms that offset convention), alongside their personal mixes and highlights from the artists on the label, all accompanied with distinctive graphics. Scattered throughout their soundcloud are also their biweekly segments from Radio 80000 ('Ohr Bonus Show'), a non-commercial online radio and platform based in Munich that Public Possession and many of their network have been long-involved in.
"The roots of public possession are way, way back in the past. And we're still kind of growing out of these roots."
One new idea came to fruition as a project during the COVID-19 pandemic and its subsequent lockdowns. For Marvin and Valentino, and scores of others worldwide, routine became nonexistent. With the record store closed and events canceled, they no longer had the daily hum and bustle of the network of music lovers and design enthusiasts in their immediate vicinity. With community at the crux of their work, they wanted to maintain connection even if it could not occur in the physical world. Thus, the World of Wisdom book was born; a book composed of an archive of anonymous emails sent in to their open prompt: What is on your mind? The fuschia pages are interspersed with achingly earnest confessions, pithy observations, wise-cracks, even simply brief well-wishes from the sender's part of the world. "We always try to produce stuff for the community, but this was taking it further," Marvin says. The email address is still open, and any musings are accepted, as they have plans for a sequel or continuation of the project. It is an unimposing but deeply intimate piece of work showcasing just how much—and how well—Public Possession thrives on community.
Staying relevant in the field of music and design is no mean feat. Chasing relevancy itself can be a dangerous game, what with the rapid shifts in trends and charts that take place overnight, and the swell of social media platforms with their all-encompassing influence. Yet, despite the fluctuations of the surrounding world, the duo embraces the ebb and flow from a positive perspective: "It's challenging, but I wouldn't use that word," Marvin says. "It's more interesting, [and] I think something that we can't take for granted. What used to be our hobby is now our job." And it is this mindset that allows their process to remain the way it started: flexible, open, willing.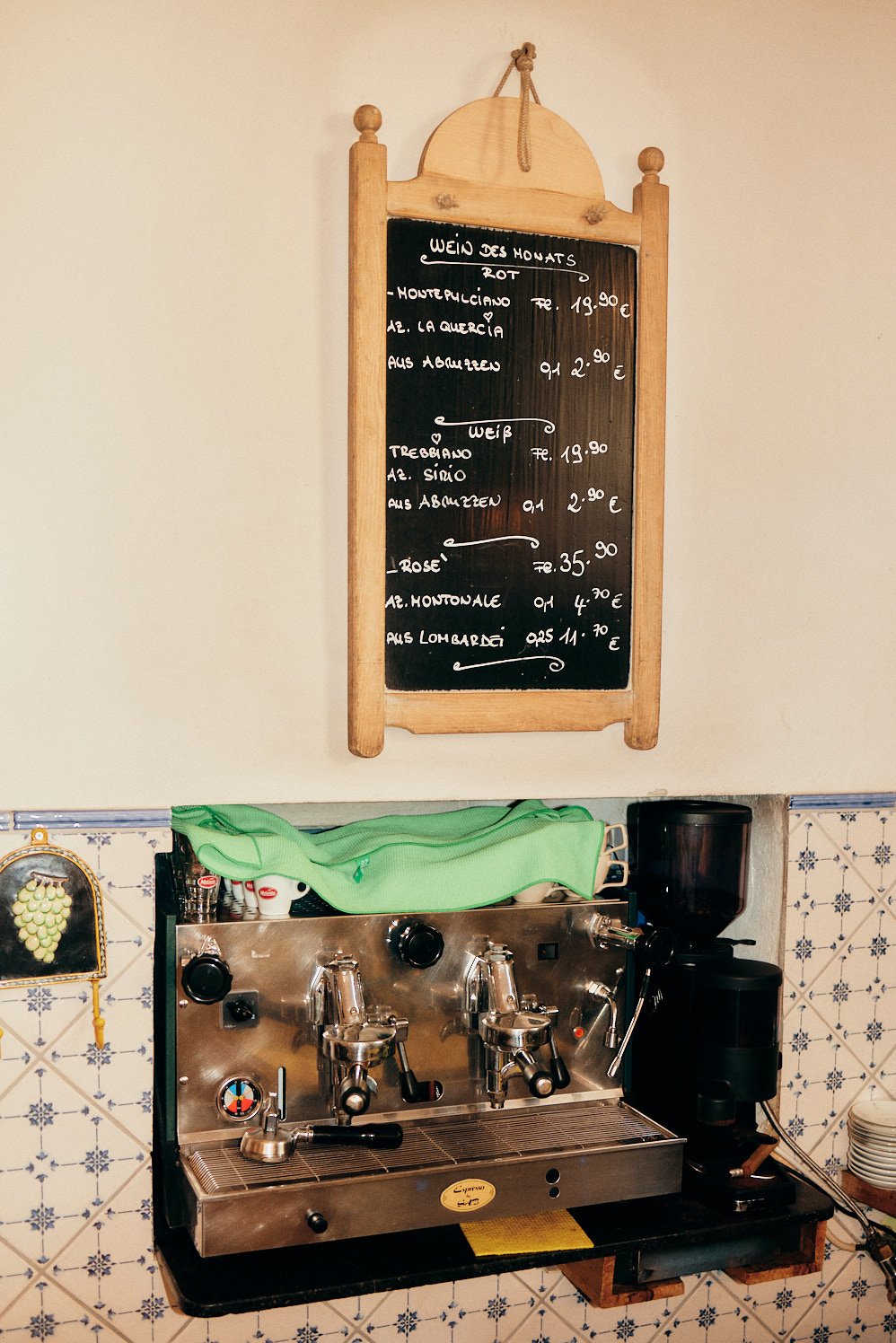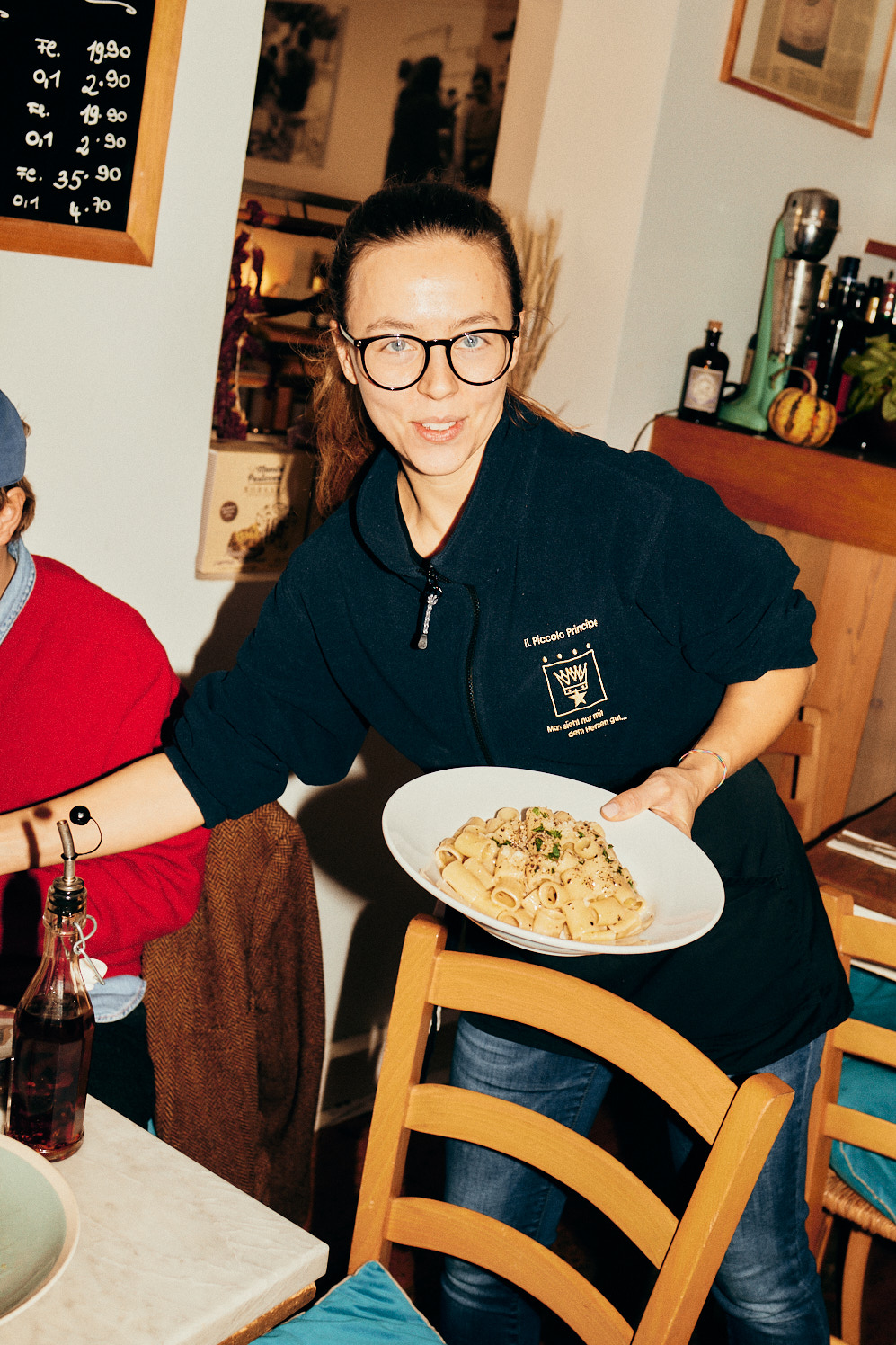 The cornerstone of the store being open for ten years is rapidly approaching, and won't be passed over without celebration: the blueprints are already being drawn for an anniversary bash on a weekend in March. And reaching the ten-year mark doesn't mean that they have an intention of slowing down, either. With life returning to normal, the store itself is alive again with music, new designs, and in store events. Their horizon seems to present itself as fertile ground for fresh concepts, and they're constantly drawing up plans and bubbling with new projects. A tour featuring all of the artists from their label is an exciting work-in-progress they intend to bring to fruition soon. As with all of their ventures since they began as Public Possession, they are treading the boards without being limited by formulaic, rigid schemes. They evolve with the current, without getting swept away by it.
Valentino Betz and Marvin Schuhmann founded Public Possession in 2012 as an avenue for exploring their various interests and "emphasizing the relationship between music, text, graphic design, and happenings." Since 2012, Valentino and Marvin have founded a record label and opened a physical shop in Munich and an online shop. Their output includes commissioned work for clients, events and exhibitions, and lectures. Their unique visual identity is found throughout all of their works, including the World of Wisdom book, and their line of merchandise. In March 2023, they will be celebrating a decade of their record label, store, and acting as a hub for their ever-growing community, with a ten-year anniversary party currently in the works.
The duo also have a biweekly radio show, 'Ohr Bonus Show', for Radio 80,000.

They have also been kind enough to share with us a mixtape of some of their favorite tunes at the moment, which you can listen to here.

Interview and text: Ellen McBride
Photography: Conny Mirbach