Open-minded and deeply intuitive, the designer reinterprets the image of the Parisian woman through jewelry that boldly asserts itself.
The notion of the Parisienne is shrouded in cliches. To jewelry designer turned entrepreneur Louise Damas this no longer rings true. No longer snobbish, nor egocentric, her vision of the new Parisian woman is one that loves to share, think, and create whilst supporting each other. This love for collaboration, for a multi-faceted take on creation, is at the very root of her design philosophy.
This portrait is part of our collaboration with ClassPass and our joint campaign, #bethebalance, which takes us to Berlin, Munich, and Paris. Learn more at the end of this story.
Damas fashions discreet jewelry that is in tune with her own generation. Her pieces—earrings, bracelets, rings and necklaces, mostly—are inspired by the heroines of literary novels to whom she dedicates her creations. They are sophisticated but not too much, like the new Parisienne that Damas is intuitively shaping, without pretension. Jewelry that evokes a certain freedom to the wearer through handmade pieces which are easy to wear and reflect the designer's sense of creativity and craftsmanship.
Self-taught and ambitious, Damas has always taken challenges in her stride. "Let's say I've always been a do-it-yourselfer," she exclaims. But that wasn't necessarily easy: The 29-year-old was only 22 when she created her brand, and, as she recalls, young, shy, and without the necessary training to excel in her profession. "I didn't feel legitimate as a jewelry designer," she admits, "but I came to understand that my intuition was a creative strength more than anything else." This strength turned into a successful business, which is manifested in Atelier Couronne, a small space in the heart of the Rive Droite, the southern bank of Paris' River Seine. The boutique-cum-atelier, Atelier Couronne is the brainchild of Damas and designer Claire Rischette, the owner of the leather goods brand, Fauvette Paris, who co-founded it in 2015. It's also a hop and skip to the production site of Damas' creations at a small workshop, where a collective of craftspeople hand-make each piece.
"For me, a piece of jewelry is a creation that lasts and persists."
You call your brand the result of a happy coincidence; an encounter between Gustave Flaubert and a nocturnal DIY session. What does that mean, exactly?

It was a game at first. I made my first piece while reading Salammbô by Gustave Flaubert. The irony, or rather the happy coincidence of this situation, is that this book seems to pay indirect homage to the creation of jewelry. Salammbô is a sumptuously dressed princess with rivers of pearls adorning her hair. The descriptions of her style and her look are very beautiful and inspiring. My first collection is a tribute to this woman. During its launch, I was immersed in books for my French literature studies at Sorbonne.

How did this passion become not only your vocation, but your job?

I was making it for myself and for my girlfriends, never really thinking about creating an actual brand. Then I created an Instagram account and participated in a small designer market in Paris. The jewelry sold very quickly and I found myself a little overwhelmed by it all! And I suddenly had to do both: study and manage my own brand for a year. I love literature, but I wanted to take a shot at jewelry. If it doesn't work out, I thought, I can still do my master's in literature.

And it worked: You've been jewelery designer for seven years. How have you evolved as a designer?

My inspirations are no longer limited to literary heroines. Literature is an infinite source of inspiration, and my choices are very diverse: oftentimes I'm inspired by just a character trait, or even a location in a novel. These are sensations I experience while reading, not necessarily direct references to a character. There's no way to say of my creations, oh yes, of course, this piece of jewelry makes me think of Lolita from Nabokov. [Laughs]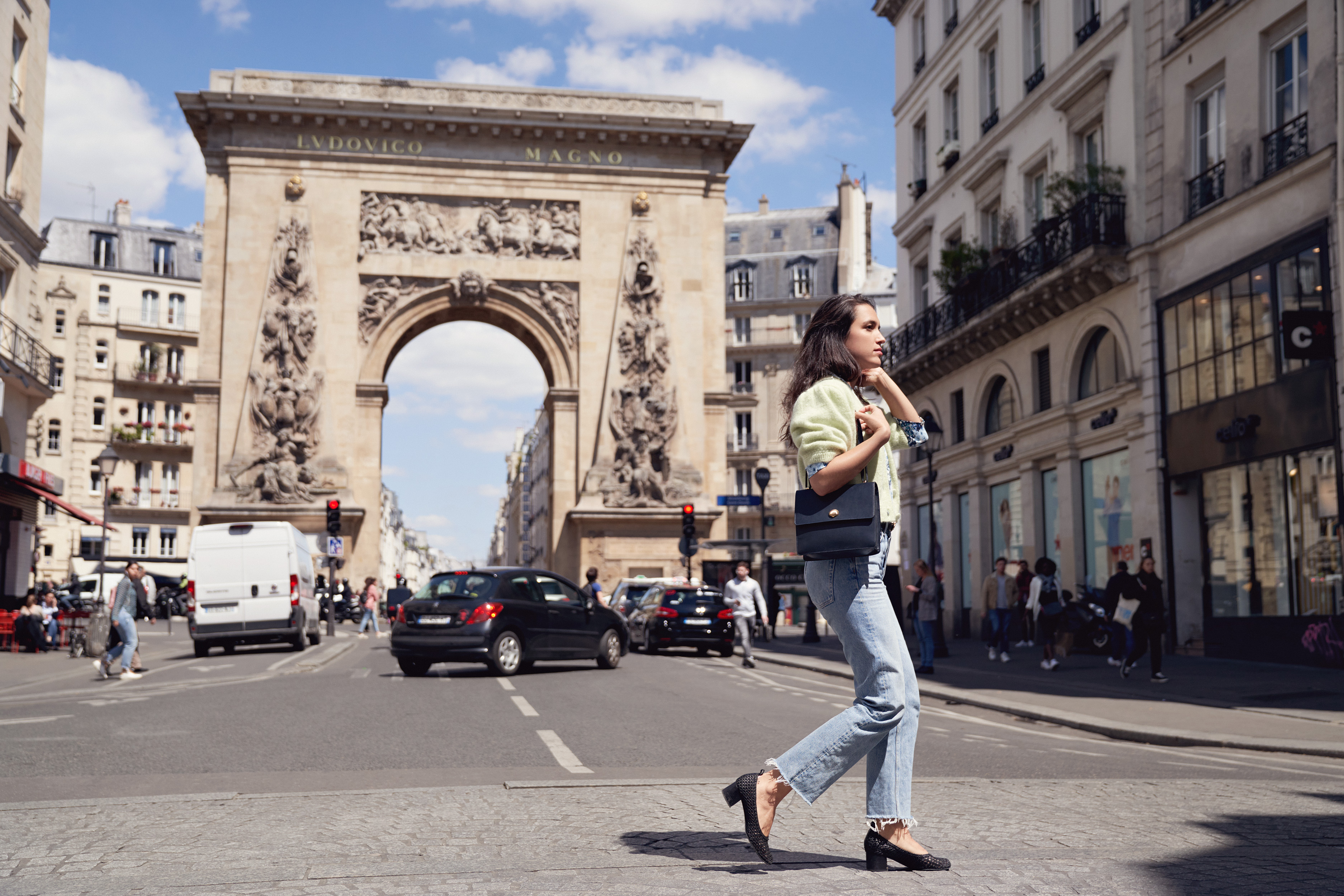 "My ideal woman is all women, all their facets—because everything in a woman is interesting and beautiful."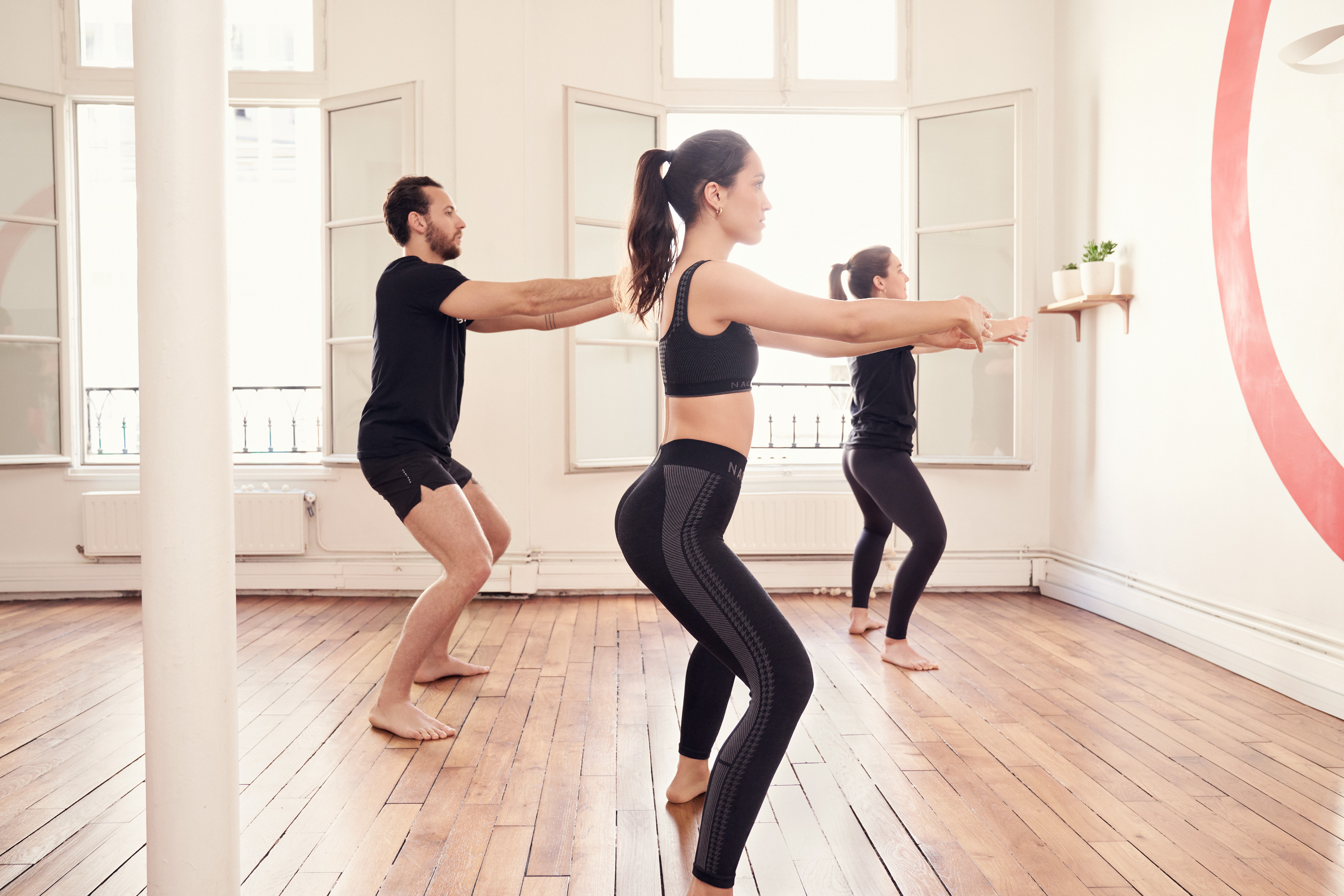 Do you have your very own heroine in mind when creating?

Not at all. There's no such thing as the ideal woman; they're all ideal. That's why Charlotte, the woman who symbolizes my latest collection, is a villain. She's scary, she gets into fights; she's anything but sweet and docile. All this is to say that the perfect woman is not necessarily the princess you encounter in Salammbô. There is beauty even in ugliness, and the moral ugliness of Charlotte is, in the end, its own kind of beauty. She may be beautiful in her own way, young or old, mature or childish—everything in a woman is interesting and beautiful.

Who inspires you day-to-day?

I create strong bonds with the women around me. I'm thinking in particular of my mother and sister and the women I work with—I only work with women, actually. What's important to me is connecting with people through creation: I like the synergy, sharing mutual values, discovering people and their personalities.
"I've always been Parisian—but I don't think that my jewelry reflects only "Parisianity," because my motto is that every woman is the heroine of her own story."
How did your collaboration with Claire Rischette come about?

We met at a pop-up sale where we both selling our goods. We realized that our designs worked very well together and had both wanted to have our own place of creation, no longer needing to work from home as our brands were starting to grow. In fact, when you build your own brand, all your energy is dedicated to that, hence the need for a place where you can create in peace. It's good to have a break between private and professional life in order to find a real balance.

What are your tips for finding balance between Louise, the designer and entrepreneur and Louise, the young Parisian woman?

I try to cut myself off from social media and even technology, as much as I can. I don't have my email installed on my mobile phone, for example. When I go on vacation, I'm on vacation and that's it. I give myself these obligations because it's important for my well-being. Above all, I rely a lot on my friends and recreational activities. I may be a city girl—I love the city, I love Paris—but I'm still very attached to nature. That's why I do bouldering and outdoor climbing—they're truly in symbiosis with nature—in Fontainebleau or the Pyrenees. It allows me to clear my head, to find myself with myself only. Recreation and sports are very important, not only for the body, but for the mind as well.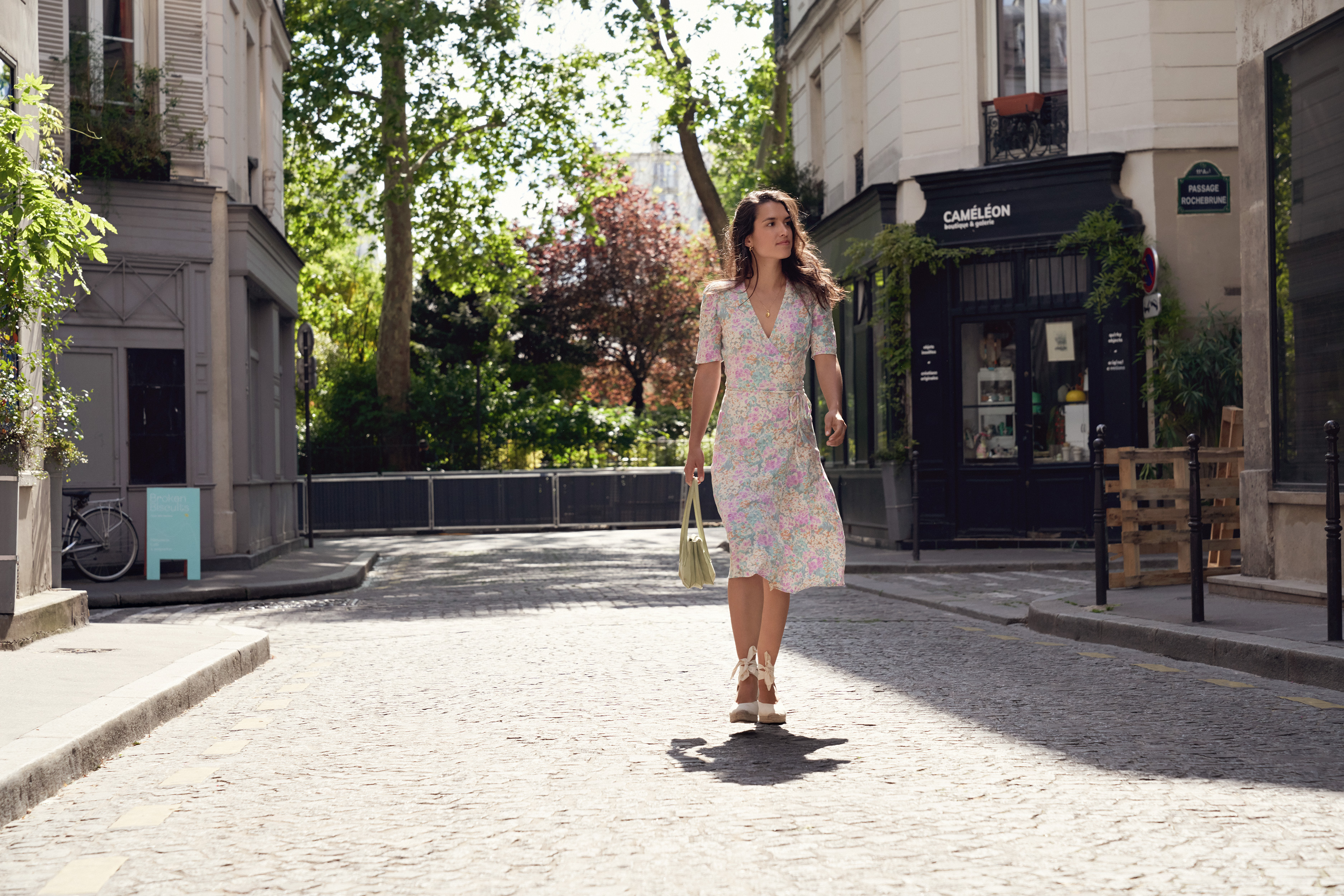 Nature and physical activity don't feel synonymous with the image people might of Parisian women. Do your creations express that ambiguity?

My creations have a Parisian side by necessity, since I've always been a Parisienne, but I don't think that they reflect only that aspect. That is to say, every woman can wear my jewelry as she wishes. Whether she wants to pile it on because she likes kitsch and accumulation or wants to wear a single piece because it's more discreet, that's her choice. Everyone is perfectly capable of wearing one of my pieces without being told that style is too Parisian for them. I hope my jewelry is eclectic enough to please everyone.

You make two collections a year and a capsule collection between each of them. Yet your jewellery is very timeless.

There are some pieces that I created years ago that are still on sale. Jewelry persists over time and is not destined to disappear in the following season as soon as there's a new trend. This timelessness is very important to me. It's emblematic of my way of working, because for me, a piece of jewelry is a creation that lasts and persists.
Want to learn more about Louise and discover her jewelry collections? Go online to her Instagram and dedicated website. And if you make a trip to Paris, head to Atelier Couronne, where you can discover her latest collections – including her new summer capsule to be unveiled in June – as well as the leather goods of her partner, Claire Rischette from Fauvette Paris, and all their favorite fashions, accessories, designs, and lifestyles.
This portrait was produced in collaboration with multi-studio fitness membership ClassPass, as part of the campaign #bethebalance. ClassPass and Freunde von Freunden believe in seeking balance: It helps you find the calm when you need it, and provides you with an intense workout when you want to lose control. Over three stories, we focus on how to keep the balance in your community, in leading a mindful lifestyle, or in stepping out of your comfort zone from time to time. Sign up here for a one month free membership with ClassPass in Paris.
The series also features an interview with Berlin-based actor and entrepreneur Gizem Emre and Munich-based doctor, triathlete, and author Marie-Luise Klietz.
Text: Elisabeta Tudor for FvF Productions
Photography: Boerge Sierek for FvF Productions
Video: FvF Productions