Meet the Greek photographer putting visuals to our quotidian fantasies.
Does catching sight of your local bodega owner's buff biceps make you sweat? Or have you ever done a double take after seeing a gorgeous stranger on your daily commute? According to Sotiris Trechas, founder of the magazine Fluffer Everyday, there's a term for that. "A 'fluffer' is a person in the porn industry who is waiting behind the scenes trying to keep the actors hard," he explains, "So I'm taking this idea in real life and saying that the people that keep you going during the day are your fluffers. Finding the right one is just a matter of timing!"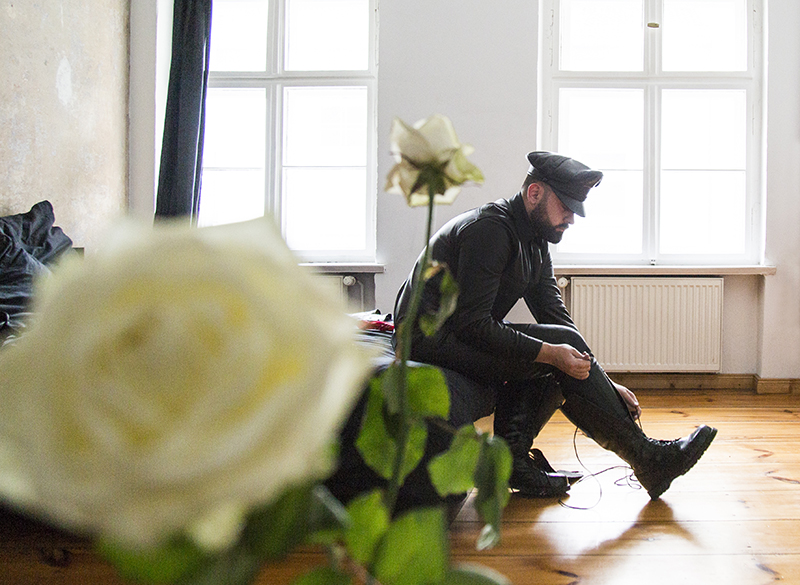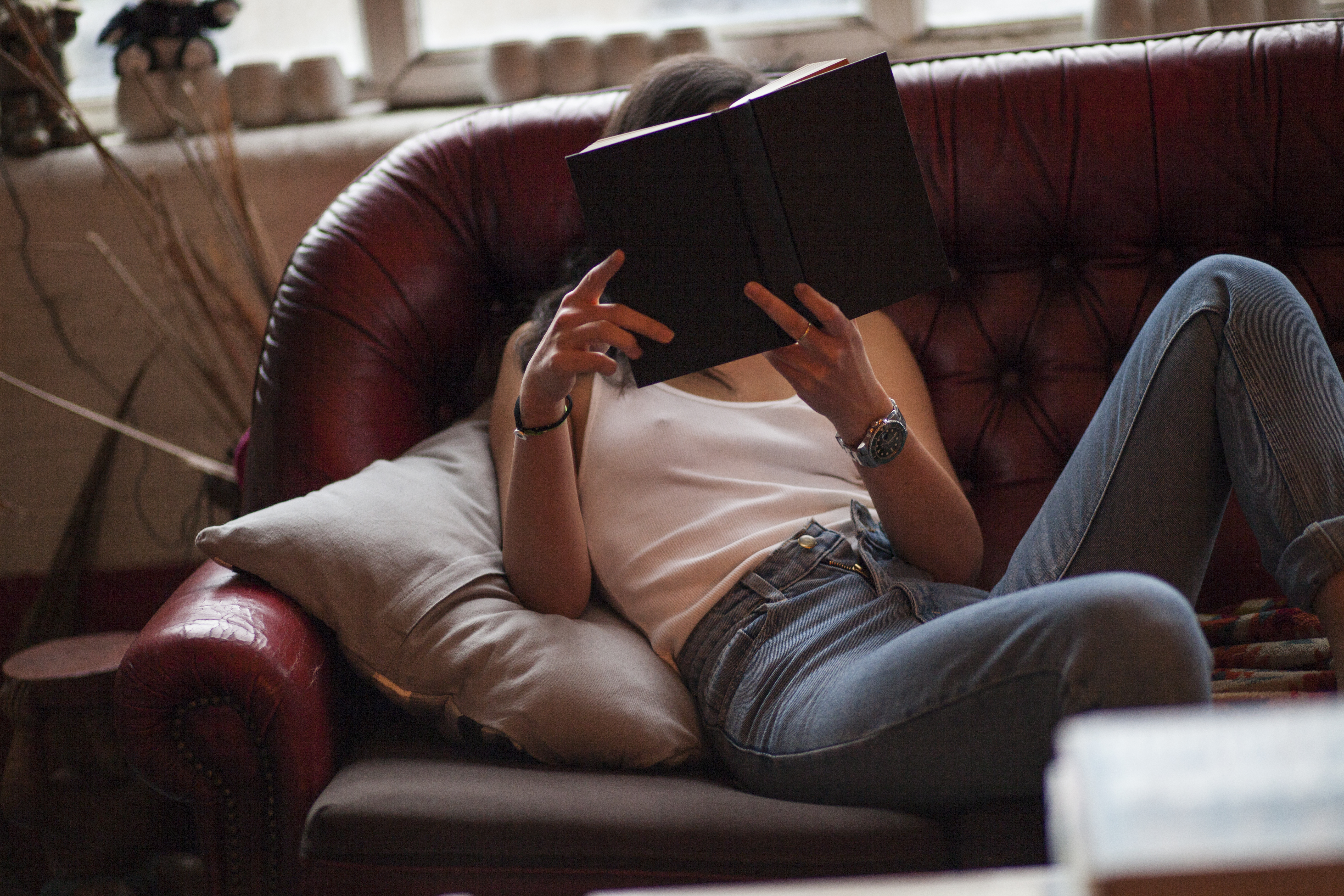 Despite taking its name from the realm of hardcore pornography, many of the fantasies staged in Fluffer Everyday are endearingly chaste. In the first issue, one spread is dedicated to "Nassia… your roommate" and features a fully clothed woman casually reading on a sofa—a glimpse of an erect nipple just visible beneath her strappy T-shirt. Another shows a muscular, bearded man shooting hoops "at the court by your house." It's part of Trechas' philosophy that the erotic can be found anywhere. "The magazine stands for the everyday thing, the moment that gets you excited to keep going in the day," he says. "It doesn't matter about gender. It doesn't matter about how dirty or not it is. It's about the right moment."
A self confessed "multitasker," Trechas, who also goes by the non de plume of The Dreamer, does everything himself, from taking photographs and writing the text to distribution and marketing. "In the beginning, I thought about getting other people involved, but in the end I decided that if I do everything by myself then it's going to be 100% the way I want it to be," he explains. "I'm always open for collaboration, but the core of the magazine is always going to be done by me because I want to be able to control what I'm saying and the way I'm expressing it."
Fluffer everyday fuels your everyday fantasies
The bold, red, and black covers of all three issues of Fluffer Everyday is miles away from the aesthetic that the magazine's founder usually favors. "My other work is very cute," explains Trechas, who works as a photographer but also DJs, hosts parties, and designs clothing. "I love pastels. My whole clothing line is colorful… so a guy with this kind of background doing something sexy is unusual, let's say." When it comes to the reception of Fluffer Everyday, Trechas has seen how his professional experience in fashion and photo reportage has worked to his advantage. "People actually paid attention in the magazine and thought: ok this is not only porn, this is something more that we don't have to be shy about."
While until now the magazine has mostly focused on things that Trechas finds sexy, he hopes to add to the magazine's collection of kinks and fetishes in the future, noting that the more we talk openly about sex as a society the faster that we can breakdown taboos. It's a goal that his readers are more than happy to oblige. "Since I started the project people are coming to me and telling me about their fluffers and what they're fantasizing about," he says, before adding with a laugh, "I assure you that the list is endless!"
Fluffer Everyday is a magazine dedicated to quotidian fantasies. Issue 3 is available to buy now. For more info follow them on Instagram or visit their website.
If you're looking for more FvF interviews with purveyors of printed matter check out our recent pieces on boom saloon and Food&.
Text: Chloe Stead