Chances are, if you follow American news media, you've experienced the work of the agency Code and Theory, whether you were aware of it or not. The agency is behind some of the most innovative publishing experiences of the past decade, a tumultuous period for media everywhere.
Code and Theory designers have pioneered websites for Bloomberg, the technology website The Verge, and controversial newcomer The Outline; they've created an app for the BBC and made a physical installation at Hearst Tower in New York City. As its name suggests, the agency sees technology and ideas as two sides of the same coin—inextricable from one another.
Michael Martin is a managing partner and has worked there since 2010. He currently leads its West Coast office in San Francisco, having moved from New York four years ago. Martin's background is indicative of the agency's approach, blending a heightened creativity with the technological skills to execute complex projects. He studied comparative literature at Dartmouth—a blend of critical theory and modernist art history that resulted in a thesis on "the notion of mourning and the idea of non-place," the philosopher Marc Augé's term for spaces that exist "with no social or spatial memory," Martin says.
Together, Freunde von Freunden and watch manufacturer NOMOS Glashütte look to discuss the changing nature of the working world and what success means for innovators today.
When I reach Martin on the telephone, the 34-year-old is in his San Francisco apartment in Jackson Square preparing for an e-commerce photo shoot for the agency, a tactic that saves rental fees but also shows off a certain aspirational quality. The historic district is "becoming a very chic little shopping neighborhood," he says. The city presents an ideal lifestyle for Martin: He appreciates the close access to nature, but also its cultural amenities.
"I'm walking distance to the San Francisco Museum of Modern Art, and I love to just go and walk around the space. The permanent collection is really remarkable, particularly the Gerhard Richter works, and the stairwells are really beautiful," he says. "It has a certain international feel inside, and is therefore a great way to be transported out of San Francisco for a moment."
There's a similar blend of high and low in the agency's work: It's clear that they are driven by abstract ideas and an intimate knowledge of how media is changing, but they always keep the experience of the end user foremost in mind. In a word, Code and Theory's practice is cool. According to Martin: "There's no such thing as a digital strategy; it's just strategy."
After graduating, Martin decided to pivot. "I didn't want to pursue a career in critical theory, so I decided to learn about business," he says. He landed in New York at Deutsche Bank working as an analyst, and then at Apollo Management in private equity. It was there that he learned how businesses work and how investors think. Martin had known the founders of Code and Theory, Brandon Ralph and Dan Gardner, and at the time the agency had grown into a 70-person company headquartered in Soho, New York. "I always thought they had a cool aesthetic, the work was really interesting," Martin says.
"I think the biggest challenges for media companies aren't design challenges; it's the relationship between the public, the institutions we live in, and the way the media operates as an equalizer."
"There's no such thing as a digital strategy; it's just strategy."
Joining the agency in business development, Martin saw it expand to 400 employees and several offices. He's motivated as much by completing projects as maintaining the creative ideals of the agency through client relationships: "communication, transparency, honesty, and trust," he says. The goal is to always accomplish something new, whether it's a four-week design sprint or deploying an entirely new digital infrastructure. "We don't have a set model for how we do that, we don't replicate one thing every time," he explains. "We think of ourselves as a premium brand."
Publishing online is both more and less controlled than ever. On one hand, there are the powerful platforms that we spend so much of our time on, spaces that standardize digital content and lend the Internet the feeling of one of those "non-places": Facebook, Instagram, and Medium. On the other, there are anarchic spaces like 4chan and Reddit. Media publications have to carve out space for themselves in the midst of these competitors. It all amounts to a certain "convergence of experience," Martin says. "Users have stopped delineating what an experience should or shouldn't do on a desktop or mobile phone or TV."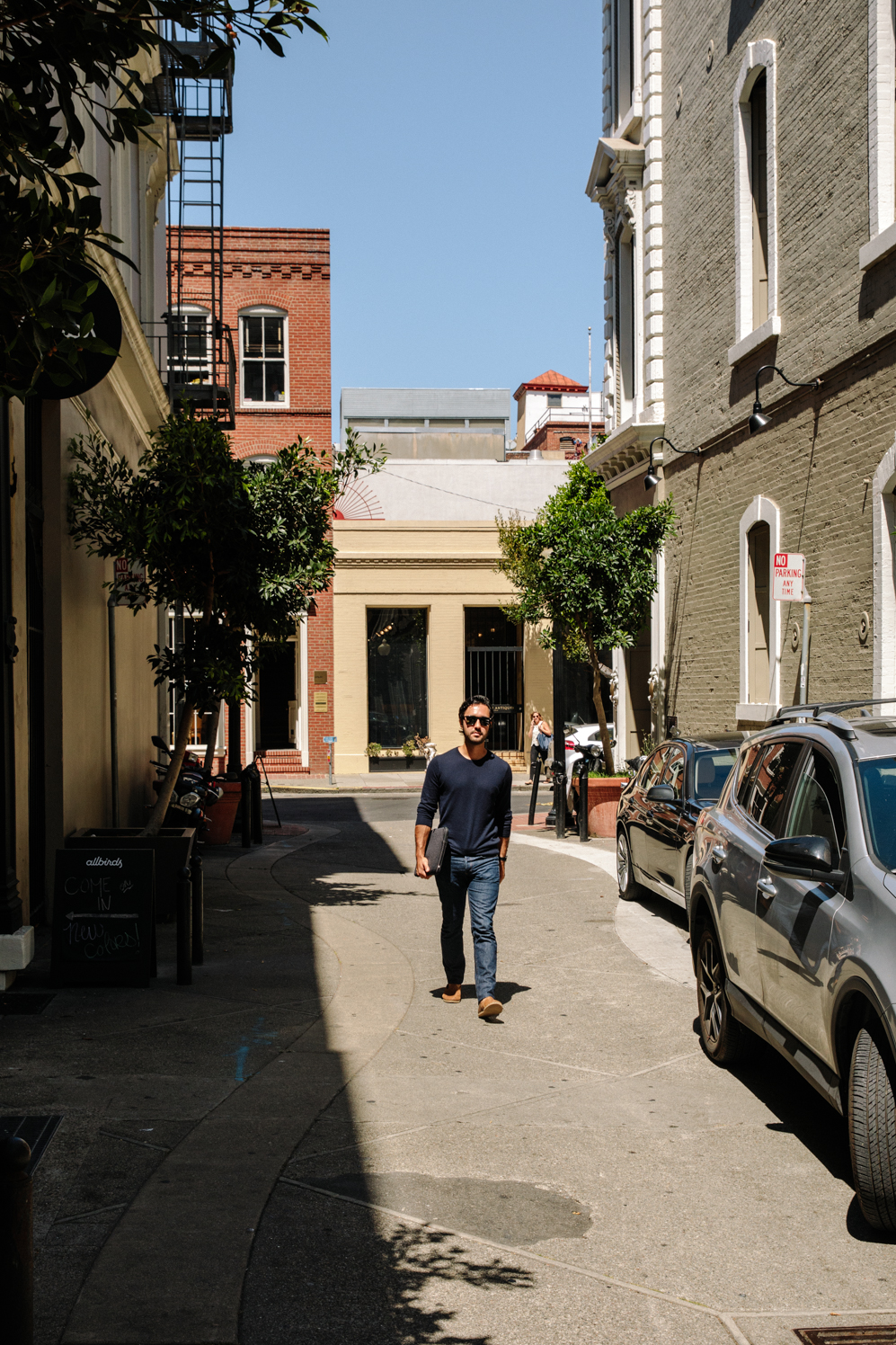 Take platforms like Medium or Squarespace, for example. They provide easy ways to make websites that look pleasant—plenty of white space, nice typography, and easy publishing systems. But the similarity that every website on these platforms becomes a problem when brands want to maintain reader loyalty. "It becomes a bit of visual blindness that a reader has after a while," Martin says. On the Internet, it's easier to ignore where a piece of content comes from.
Publishers have to be everywhere at once without losing their identities. "The notion of creating individual programming in a silo for one platform over the other has become an archaic notion. You need to create a unified strategy and publish everywhere in the most effective format." Code and Theory specializes in ways to make that happen. They design new content platforms, build the technology that powers them, and also help organizations evolve their editorial and content strategies – both within the media landscape and across many other verticals. "We embed ourselves in newsrooms to understand the workflow," says Martin.
For the BBC's Newstream app, Code and Theory embarked on a long-term collaboration, determining how to present news videos to a younger generation of viewers. The result is a mobile experience that favors curated playlists rather than an infinite, undifferentiated feed. The agency has also made custom content management systems for The Daily Beast and Hearst, molding the publishing back-end to the editorial voice. At The Daily Beast, founding editor Tina Brown's tabloid sensibility translated into content modules like "The Big Fat Story."
The Outline epitomizes Code and Theory's approach. The website's founder, Josh Topolsky, is a veteran of publications like Engadget, The Verge, and Bloomberg, and commissioned Code and Theory at each company. When Topolsky began to launch his own independent digital publication, he turned to the agency again. The result is an utterly unique experience that combines extravagant visual design—an excess of illustrations and interactive graphics guide readers around the page—and ground-level innovation in the way the publication presents ads, as swipe-through "cards" that increase engagement. It helps The Outline stand out no matter where you see it. "It's the first real mutation in the way that news is delivered online, designed for the millennial population that's deeply rooted in a high-velocity, feed-based culture," Martin says.
"Media has to take risks in not only how they display content, but also the point of view that they express behind it."
Martin's career up to this point has been an adventure—he took a chance on moving to San Francisco, after a cross-country road trip. He takes risks across industries and formats, adapting the ideas the agency pioneered for media companies to brands like Maybelline and Google as well. He prioritizes collaborative relationships above all, and understands that technology is a starting point rather than an end in itself. "As an individual, I am fairly analog," he says. He enjoys cooking at home, doesn't own a car, and knows when to disconnect.
Success, rather, is about creating a shared vision of the future—of media, a brand, or a publishing platform—and then working from there. As Martin describes it, his aesthetic blueprint is composed of classic influences: Cy Twombly, "the radical, simple approach to the way he does composition,"; "the way Rothko uses color…"; Agnelli and '60s Italian fashion; designers like Eames, Saarinen, and Mies van der Rohe. "If I can continue to play a role in helping shape the design and experience of our future world, I would feel incredibly satisfied and inspired," Martin says.
But when solving media problems it's also important to have the deeper issues in mind, which are hard to ignore in our current political and social climate. "I think the biggest challenges for media companies aren't design challenges; it's the relationship between the public, the institutions we live in, and the way the media operates as an equalizer," Martin says. "Media has to take risks in not only how they display content, but also the point of view that they express behind it." In other words, all the interfaces in the world aren't going to be enough: "The most important thing is having a strong point of view."
It was great to learn more about the way our media landscape is changing with Code and Theory at the forefront of that. Thanks Michael for your interesting insights into the key challenges facing media companies today. If you would like to read more insightful stories from San Francisco you can click here.
What is work today and what will it be tomorrow? The watch manufacturer NOMOS Glashütte and Freunde von Freunden spoke with entrepreneurs in various fields about success, vision and status.
You can find more portraits from this collaboration here.
Production:FvF Productions
Text:Kyle Chayka
Photography:Brian Flaherty