When a design historian and a former consultant for the World Bank conceive a design fair that not only showcases new talent but actively supports the designers, we sit up and listen.
In the historical center of Naples in the south of Italy, Domitilla Dardi and Emilia Petruccelli are creating Edit Napoli, an alternative design fair that focuses on craftsmanship, collaboration, and affordable consumer products.
With a rich history in traditional craftsmanship, the city of Naples and its surrounding areas are filled with workshops where the culture of handmade objects is passed down from one generation to the next. In addition to a roster of established local and international designers, Dardi and Petruccelli have conceived a residency program, connecting selected designers from various countries with Neopolitan makers. The international designers can learn time-honored techniques from local artisans but the partnership doesn't stop there; by building these relationships, each duo develop an altogether new product, highlighting a rich tapestry of traditions matched with modern approaches. "The final result was to have a shared project, something signed by the designer but that the artisan, who remains in Naples, could repeat over and over without the presence of the designer," explains Dardi, from her home in Rome.
These collections, entitled Made in Edit, will then be shown during the design fair, highlighting craft industry in Italy and how it can be respected and utilized by new designers, ultimately celebrating historical design techniques and giving them new life. "Our cultural heritage should belong to everyone, it's not just local," she adds.
Edit Napoli is set to become an annual fair, starting in 2019 with 50 exhibitors and building on these relationships each year. Curated by Dardi who is senior design curator at Maxxi Museum in Rome and Petruccelli, a design entrepreneur and owner of Rome's Galleria Mia, they offer a platform for designer-makers and connect them with buyers, press, and the public. Together they have created a fair that showcases products "with soul" rather than prototypes and for a wider audience than many other international design fairs. "The real design I love is where good ideas have an affordable price," says Dardi, "otherwise we are simply inventing dreams."
Tell us about EDIT Napoli Design Fair. How did it get started?

It really started when Emilia and I first met. We have different backgrounds. Emilia is a mechanical engineer, she's a master in business administration from Bocconi University in Milan and she was a consultant for many companies and worked for the World Bank Group. But her real passion lay in interior design and furniture design. She decided ten years ago to invest in a concept store, Galleria Mia. I should explain that in Rome it's not the easiest city for contemporary design. Here we have such a bourgeois idea of furniture design. She was really a pioneer because she understood the new generation wanted to have something different in their houses.

Emilia wanted to share some of her experience with the public and so her idea was a fair. For me, I'm a design historian, I have a PhD in architecture and history, and I'm a curator at the Maxxi Museum here in Rome. I teach in many situations and so my idea of design was always more linked to studies and the culture of design. But, I felt that the experience I have should also be shared with more people. I'd previously curated an art fair but dedicated to an elite group of consumers. For me, personally, it was too limiting.
"Apparently we are all so connected in our world and so Instagram-dependent, but the real makers don't often get the chance to know each other."
Why is it important to both of you to create such a fair and what did you feel was lacking with existing design fairs in Europe and beyond?

We decided to create a fair that didn't exist. In general, you have big fairs like Maison Objet in Paris, for example. But it can be difficult to find good design. What I mean by 'good' is this balance between research and affordability—it's very difficult to find it in this kind of situation. Other fairs showcase ideas and prototypes but not products that can be bought that are then useful for your business.

Our fair isn't about selling booths. We are a small, curated fair. We define it as a service that we make to the exhibitors. When we choose them it's because we really believe in their products. It's a service to the public. The quality and authenticity of products is the most important thing. We would prefer to show one exhibitor less but to be reliable to the public.

Could you tell us what you're is looking for in the call for designer-makers?

We made a beautiful job of scouting! A lot of small companies with a big tradition in their past want to move in a new direction and create editions with new designers. The big joy for Emilia and I is to see these producers and designers come together. Apparently we are all so connected in our world and Instagram-dependent, but the real makers don't often get the chance to know each other. And so that's why Edit Napoli tries to foster these kind of meetings and relationships. We believe in the human touch.
Edit Napoli's Designers in Residence
Tell us about some of the designers participating this year.

We have big names in the design world who work for big companies who decided to present to Edit Napoli with their own name brand for the first time, which is very exciting. For example Constance Guisset, Nika Zupanc, and Max Lipsey also present under her own brand. Then we have craftsmen who come from a long, long tradition. They respect their heritage and family but they wanted to find their own way to be in this world. Geographically we are defined by Italy, the Netherlands, Lebanon and the Arab Emirates. These are all areas where we have found designers with a balance between handmade and the technical.

Tell us more about the residency project.

The residency was a way to let the public know about Edit but at the same time let people understand the level of production. We asked three international designers chosen for their expertise: Reinaldo Sanguino, the Venezuelan-born, New York-based ceramicist, Faberhama, an Italian duo based in Amsterdam, and Khaled el Mays from Beirut, and we invited them for one month in the region around Naples, putting them in touch with local artisans. Every designer we matched with a maker in a similar discipline—so ceramic, metalwork or fabric work. They spend this month getting to know each other, sharing experiences and it was amazing because the final result was to have a shared project, something signed by the designer but that the artisan, who remains in Naples, could repeat over and over without the presence of the designer. It's a constant dialog, sometimes with new strategies for the product or changes as they went along. In a sense they are co-designers and co-producers.

And how does this translate to the fair?

In this case, the fair is the economical factor—we invest in everything that is made. We support them through the process and the artisan can continue to make these products after the fair. I think it's a win-win project, it's so simple! Every maker in this process is able to make a profit from their products so in this way the collective is important.

This also helps to keep some artisanal heritage skills alive, which is something we would really regret if we don't support.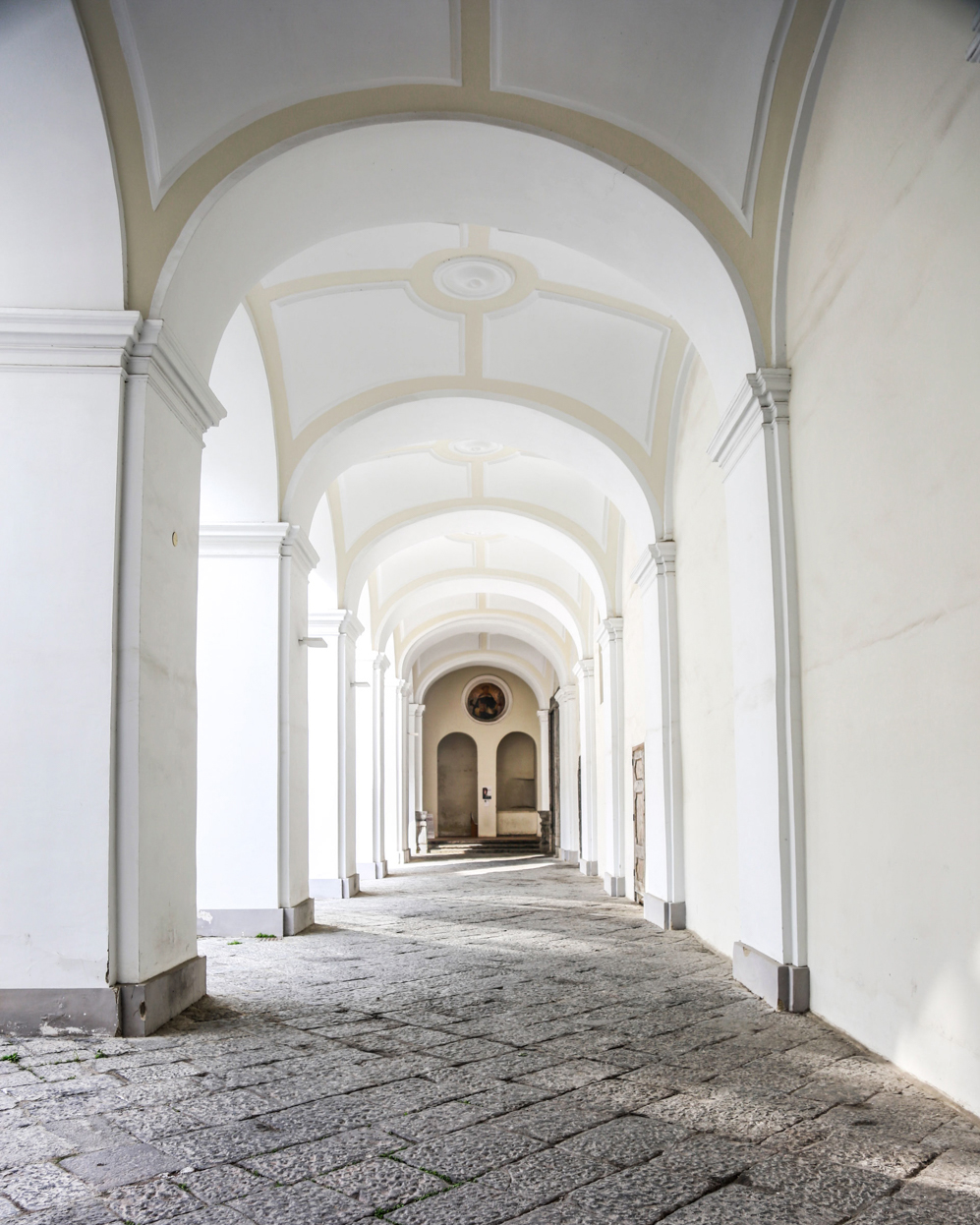 Ultimately, what do you both hope to achieve with this design fair?

The plan is to have this fair annually.

When you meet a 40-year-old maker who started to work in his grandfather's studio when he was 20 years old and he invests half his life in this because he fell in love with making things by hand and you give him a choice to continue doing the job he loves, you know, you are happy people—you can't beat that.
EDIT Napoli focuses exclusively on the rise of the designer-maker, who is at the forefront of a movement challenging the traditional chain of production and distribution, and emerges as a powerful and autonomous force. Edit Napoli will take place in Naples from 6-9 June, 2019 held at Complesso di San Domenico Maggiore. For a full list of participants and to learn more about the work of Domitilla Dardi and Emilia Petruccelli, see their site.
Text: Andie Cusick
Photographs: Claudio Bonoldi, courtesy of EDIT Napoli