From folk singer-songwriter The Weather Station to experimental pop outfit U.S. Girls, Colin Medley didn't let growing up in "a cultural wasteland" stop him from working with the finest independent artists Canada has to offer.
How did you get into photography and videography?

When I was in high school I started going to local shows and through that became interested in finding out more about the music scene in Toronto and the rest of Canada. Pretty early on I figured out that I wanted to be involved in the visual side of music. I bought myself a camera and a camcorder and pretty much immediately started doing things for my friends' bands.

When did you get involved in the Toronto music scene?

I was living in the suburbs of Toronto, in a place called Oshawa. It didn't really have the best reputation. Some people thought of it as a bit of a cultural wasteland. But there were a few cool things going on. At the time there were some great local bands that would help bring in other bands from out of town, so I was meeting a lot of musicians through going to these small shows. Ultimately, it was a desire to document what was happening that got me involved in Oshawa's music scene in a serious way—not just as a fan. I ran a website for a while. I'd do interviews, shoot videos, and take photos at shows. It's a pretty typical story for any kid interested in independent music. So when I moved to Toronto when I was 20, I pretty quickly got plugged into what was happening here since I'd already met a lot of musicians. A few people took a chance on me and asked me to do press photos or music videos. For that I am eternally grateful.
How do you decide which projects to pursue?

I just follow my instincts. Sometimes there are bands that I am drawn to photographing. Sometimes I'll hear a song and want to make a music video. If I am going to invest my time in something then I need to be excited by the music.

Why did you choose these songs for the playlist?

I tried to just make a playlist of songs that I really like, including some artists that I've worked with, but mostly I just tried to make something that flows nicely and represents the music I listen to.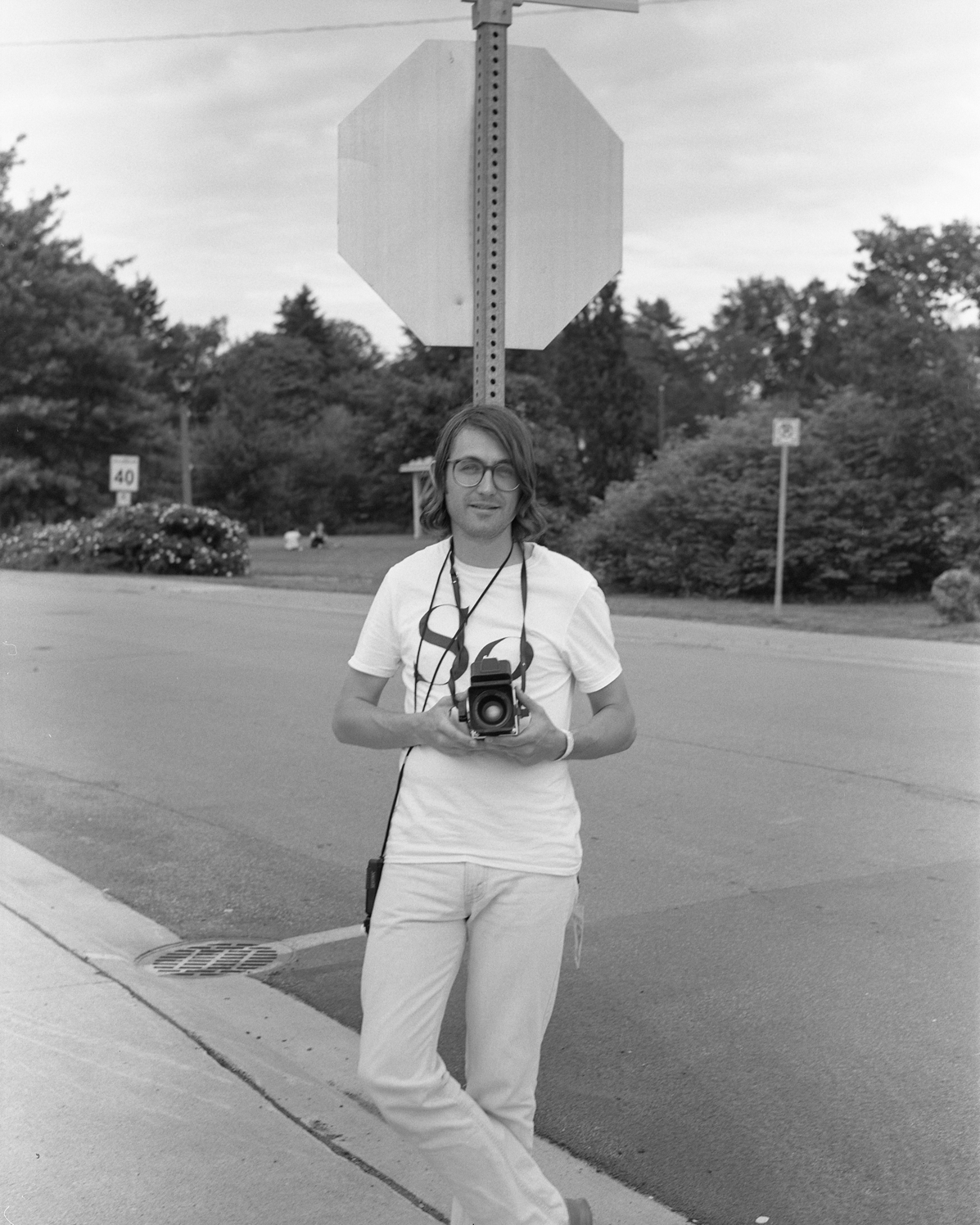 What are the main subjects in your work?

Primarily, it's musicians living in Canada. One of my favorite places to shoot is in the recording studio, since it's a process that's always fascinated me and is still shrouded in mystery. Besides that, I'll shoot backstage at concerts, in people's homes, or in my makeshift portrait studio. I've been lucky to have visited a lot of Canada but my goal is to spend more time documenting music scenes in smaller towns. I've done a lot of work in a little town called Sackville, in New Brunswick, about a 20-hour drive from Toronto. I've made about a dozen trips out there over the last ten years, and I plan to keep going since there's always new bands popping up and cool things happening.
Canadian artists Colin has photographed
Visit Colin Medley's website for more of his photography work and watch his short documentary on the music scene in Sackville, New Brunswick, an example for how a small town can provide a fertile ground for networks of like-minded people.
Text: Fabian Ebeling
Photography: Colin Medley, Matt Williams (Colin's Portrait)