Café Paris and Bar Le Lion, before that Bar Centrale, Le Paquebot and Atlas – Rainer Wendt is responsible for many of the places where we like to pass our time in Hamburg.
Again and again he's opened eateries that reveal not only his attitude towards life but are also instrumental in forming Hamburg's culinary cityscape. In fact, he's just opened his newest restaurant.
Rainer Wendt's entrance into the restaurant business was pure chance. He was working as a craftsman in Veddel, an industrial area by the Elbe bridges, when a friend passed on the contact to Bar Centrale, which had just gone up for sale. Rainer wanted out of his job, and together with two others he snatched it up. The word "chance" comes up a lot in a talk with him. It was chance that he discovered French cuisine, it was chance that brought him the former slaughterhouse for Café Paris. But just as important as chance seems to be his steady desire for something new.
Since he was 22, Rainer Wendt has opened a new location every seven years – the number is, of course, chance. "It is strangely never difficult for me to separate from a space. I just no longer go to the location. I'm the type of person who is very much forward focused." His newly opened space: L'Atelier, a room for experimental food concepts, is based on the principles of large international cities. Once more, at the core of the idea is to create something he himself would be interested in.
As we discuss with Rainer, he shares the main lessons he's procured through each venture in his career.
This portrait is part of Companion Magazine, a project developed by FvF for 25hours Hotels.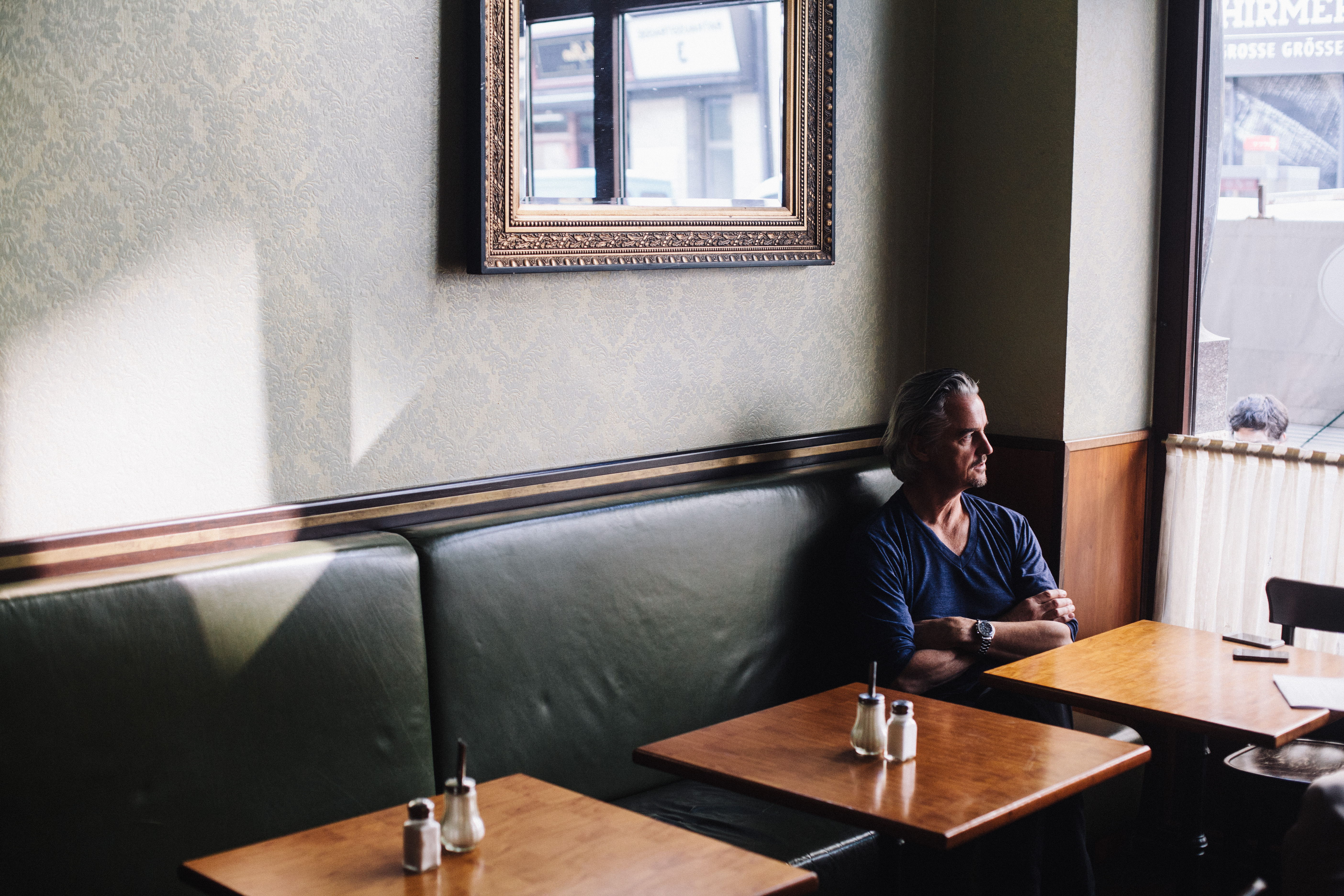 Lesson 1: Bar Centrale
Expand Your Horizons
Rainer's career as a restaurateur began where all good stories in Hamburg begin: in the neighborhood. This was in the 80s, Rainer was 22 and the neighborhood was still populated by pimps, prostitutes and other creatures of the night. The initial culture shock was followed by good humor: "Suddenly you're standing behind the counter and you get to know a ton of people. The bottom line is that we all worked two days a week in the end. Never since have I earned so much money for so little work. Today I work five times as much!" On his free days, Rainer often goes out to eat, gets to know the gastronomic world and has developed a flair for fine cuisine. But, he believes that the most important experience of that time was the contact to other people. "It opens your horizons to other lifestyle concepts. Simply because there are always people sitting at the bar and telling some stories. It opens you up."
Lesson 2: Le Paquebot
Ruins are the Best Places for Visions
When Rainer took over the restaurant in the Thalia Theater, it wasn't exactly known for its kitchen. "The food for the pause was pre-ordered before the performance. As the guests were in the theater, the waiters would parcel out food on empty tables. Then 100 people rushed in, sat down at their regular places and began to gulp down their meals. After 15 minutes the spectacle was over and the room looked like a battlefield." Rainer wanted to change this. Through the acquaintance of a Belgian art deco dealer he got the idea of arranging the room in the style of old ocean liners known as Paquebots. The French cuisine effectively followed the décor, and new guest followed soon after. Le Paquebot was the cornerstone of his ongoing ties to French gastronomy. "In the 90s a lot of French came to Hamburg. They searched through the phonebook for French restaurants looking for jobs as chefs or waiters. That's how I met an incredible number of French people, even my current partner at Café Paris is French."
Lesson 3: Atlas
Restaurants Always Need a Bit of History
After Rainer sold Le Paquebot and took a six month vacation, he followed his desire for more gastronomic freedom and opened his second restaurant: Atlas. He found the former fish smokehouse in Altona, in the west of Hamburg, through an ad in the evening paper. "There were only four walls and I thought it was great to have such a completely untouched room." Just as with Le Paquebot, he built the room himself, taking the name from his favorite restaurant in Los Angeles. "You always have to built a bit of history into a space. Something people can talk about."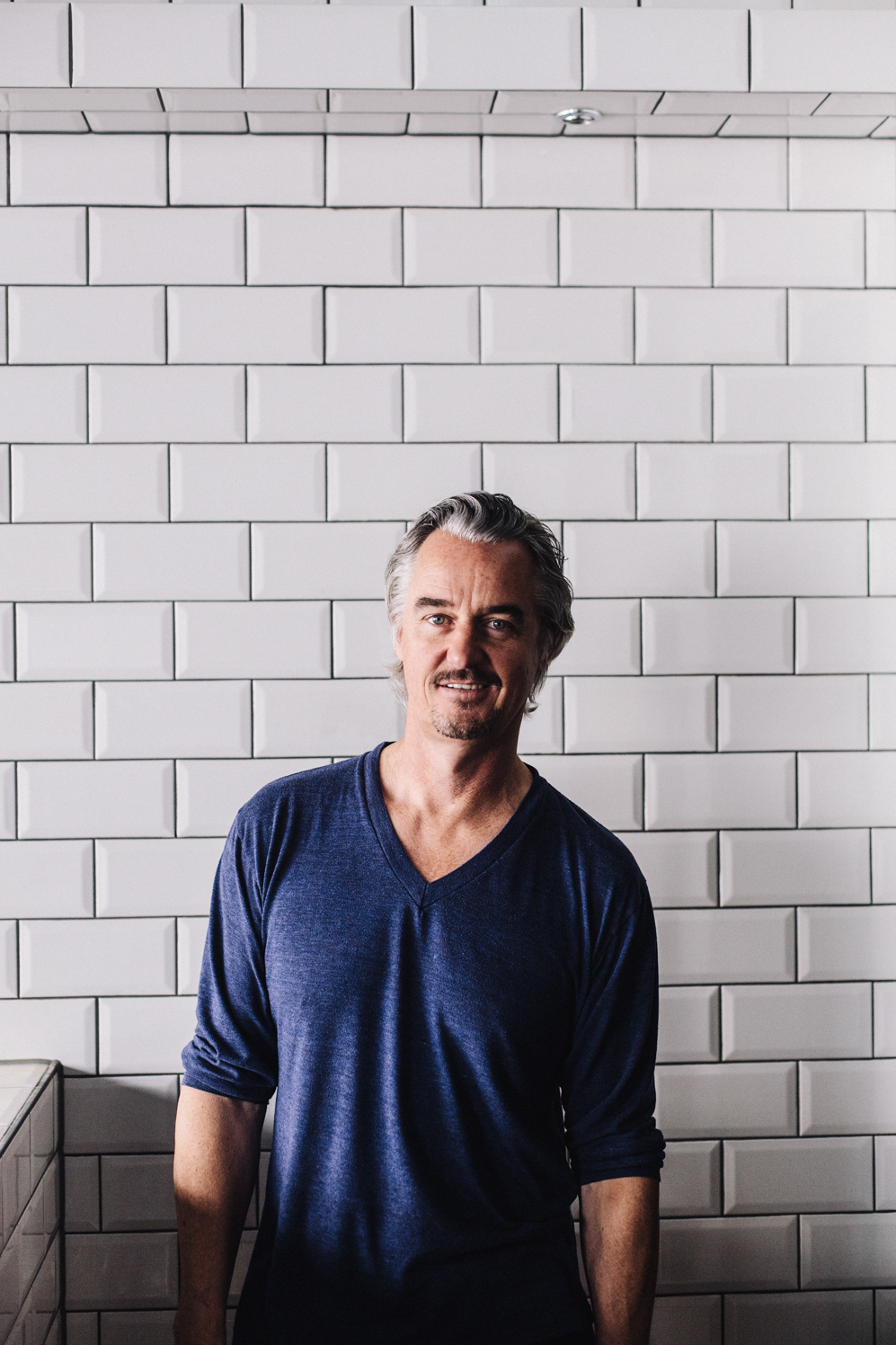 Lesson 4: Café Paris
Ruins are the Best Places for Visions
It was a bit like love at first sight. Everyone knows that it comes from around the corner, hitting you when least expected – and at that time, Rainer really didn't intend to open a new restaurant. "I got to know a guy who developed hotdog stands. He bought this room together with a stand, but really he just wanted to keep the stand. How often in life does one receive an offer for a slaughterhouse from the 19th century with impressive Art Nouveau ceilings in the heart of Hamburg? "I immediately realized that I needed to do the restaurant. Within seconds I knew what it would look like."
Lesson 5: L'Atelier
Know your City – and Others
With the opening of L'Atelier in October 2014 Rainer ventured another step forward. It was meant to be a gastronomic experiment, with a wide range of food concepts coming together. "There I wanted to create something that was also new for Hamburg. A room where we could experiment together, like a workshop." The concept was influenced by cities Rainer has come to love, but also Berlin, where Rainer has spent a lot of time in the meantime. "The feeling of a city has a lot to do with what can be done gastronomically. You have to ask if people will understand the concept. I've been in Hamburg for over 50 years, and at some point not so much new was happening. Hamburg, what a beauty."
Thank you Rainer for sharing your noteworthy experiences with us! 
This portrait is part of Companion Magazine, a project developed by FvF for 25hours Hotels. Read more about the current issue in the FvF Journal. 
Find all our other portraits from Hamburg and make sure to stop by Rainer's Café Paris when you're in town, a favorite spot of FvF guest Onur Elci.
If this sparked your culinary ambitions, head over to our FvF Cooks series for some inspiration.
Photography: Robbie Lawrence
Text: Antonia Märzhäuser