When twins Caroline and Valérie Hebel look back on their childhood, their thoughts turn as easily to France as to Germany. The designers and bag-makers were brought up bilingually in German and French, and yearly summer holidays in coastal Brittany shine bright in their minds. It's these maritime memories that inspired the foundation of their bag venture, Marin et Marine.
The two picked up the thread together in Berlin, settling in a studio inside a brick factory turned creative hub in Kreuzberg. The building is home to 25 other creatives and their workshops and has an endearing communal element – the group meet up daily to lunch together and share ideas. For the sisters, it's an important ritual that energizes the mind and breaks up the time spent together over the workday.
Their organized workspace is interrupted only by choice cuts of eco-tanned leather and organic cotton waiting to be worked on with their collection of 1920's tools. In their practice and in their unfussy bag designs, the sisters aim to sew a full circle of time-earned and timeless work.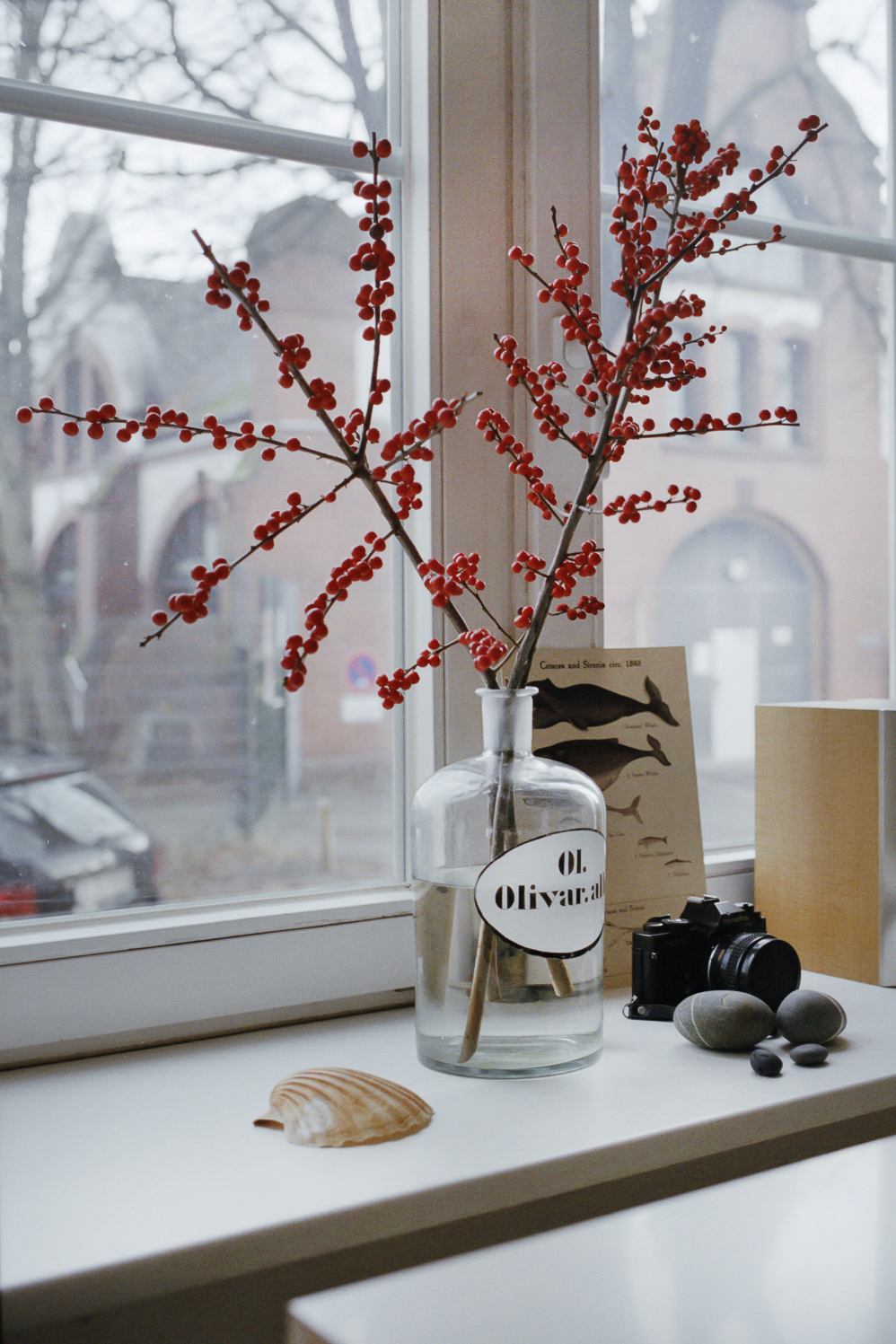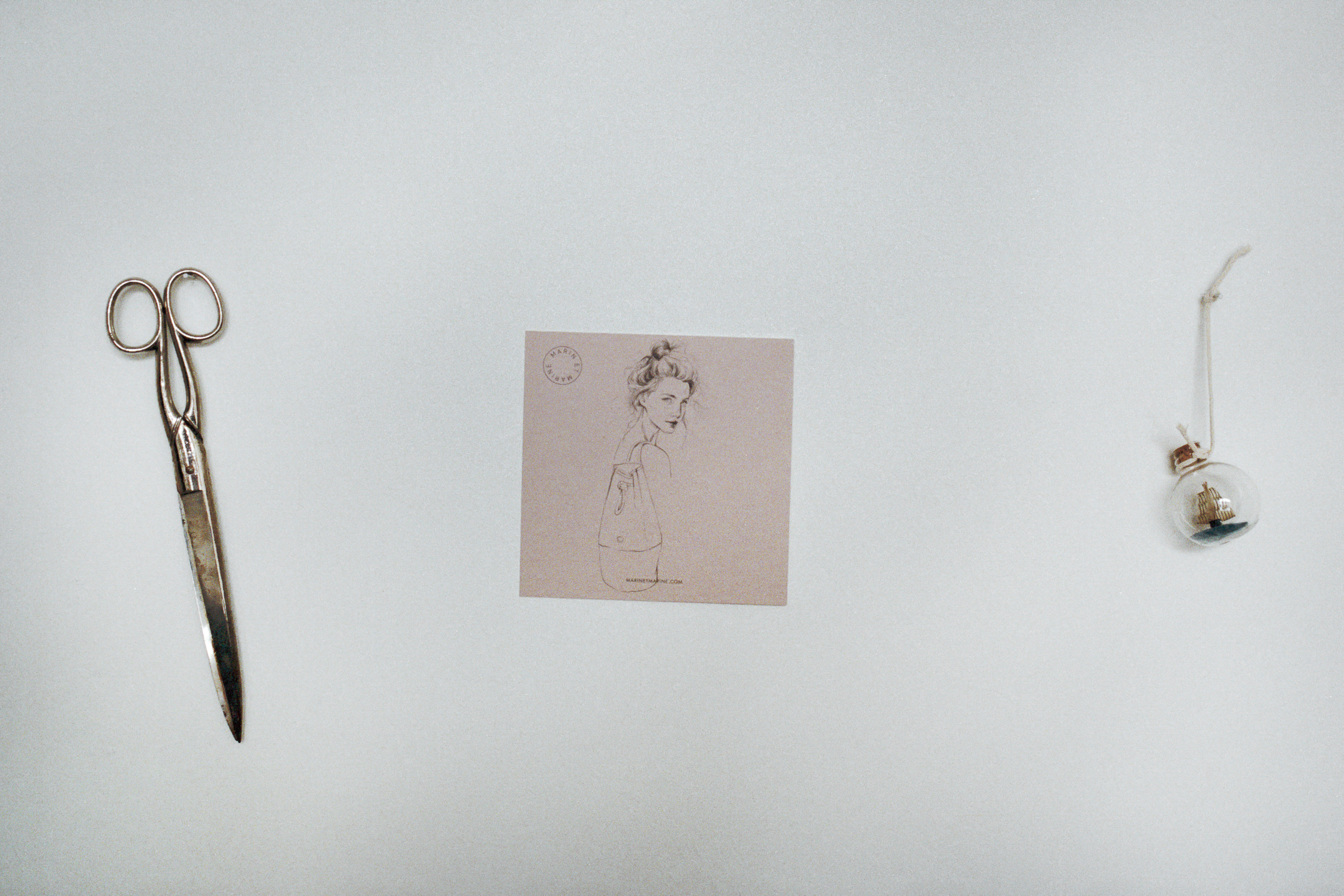 For the fit out, they enlisted their father, a keen antiques collector, to trawl through scrap markets – the type of mission they'd often accompanied him on as children.
In their own words, Caro is more structured in nutting out and realizing their ideas, while Valerie is more the 'dreamy creative' who concepts their designs. Yet, as twins, they are finely tuned into their own wavelength and so much of their practice takes shape wordlessly.
"At the moment I think we're happy just the two of us – we can lead the way, and we know where we want to go."
"We have the same ideas, in a good way I think. We trust each other and we don't have to explain that much. One of us has an idea and the other thinks, 'Oh!' and it carries on like this. We have the same way of thinking."
As a business starts to develop a life of its own, there can be a tendency to keep feeding and growing it, bringing more people on board to widen the operation. This isn't something that the twins are interested in, and they eschew this approach. When pressed about any plans to expand Marin et Marine, Caroline and Valérie cheerfully demur, preferring not to rock the boat of their neat practice, where room for two is room enough.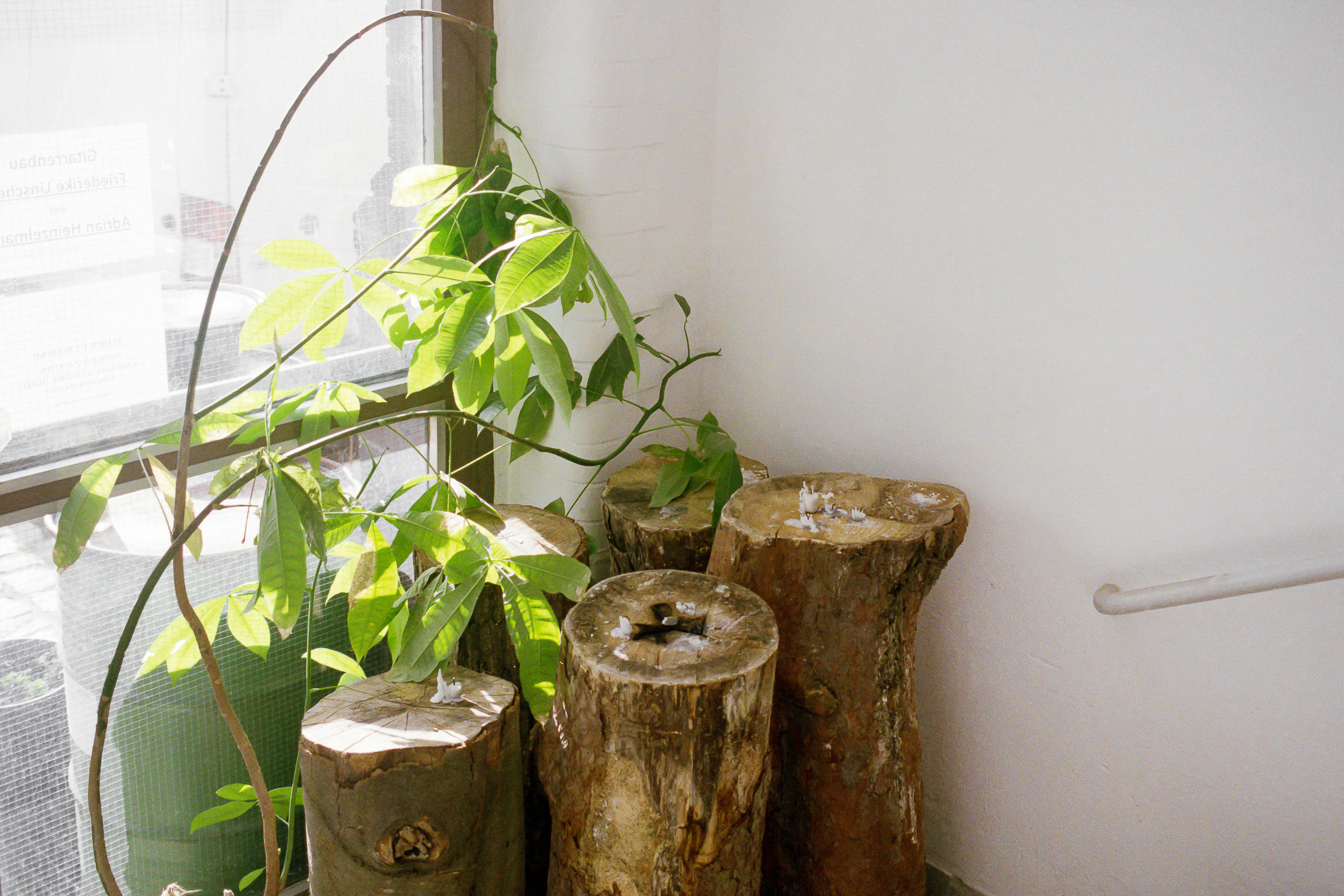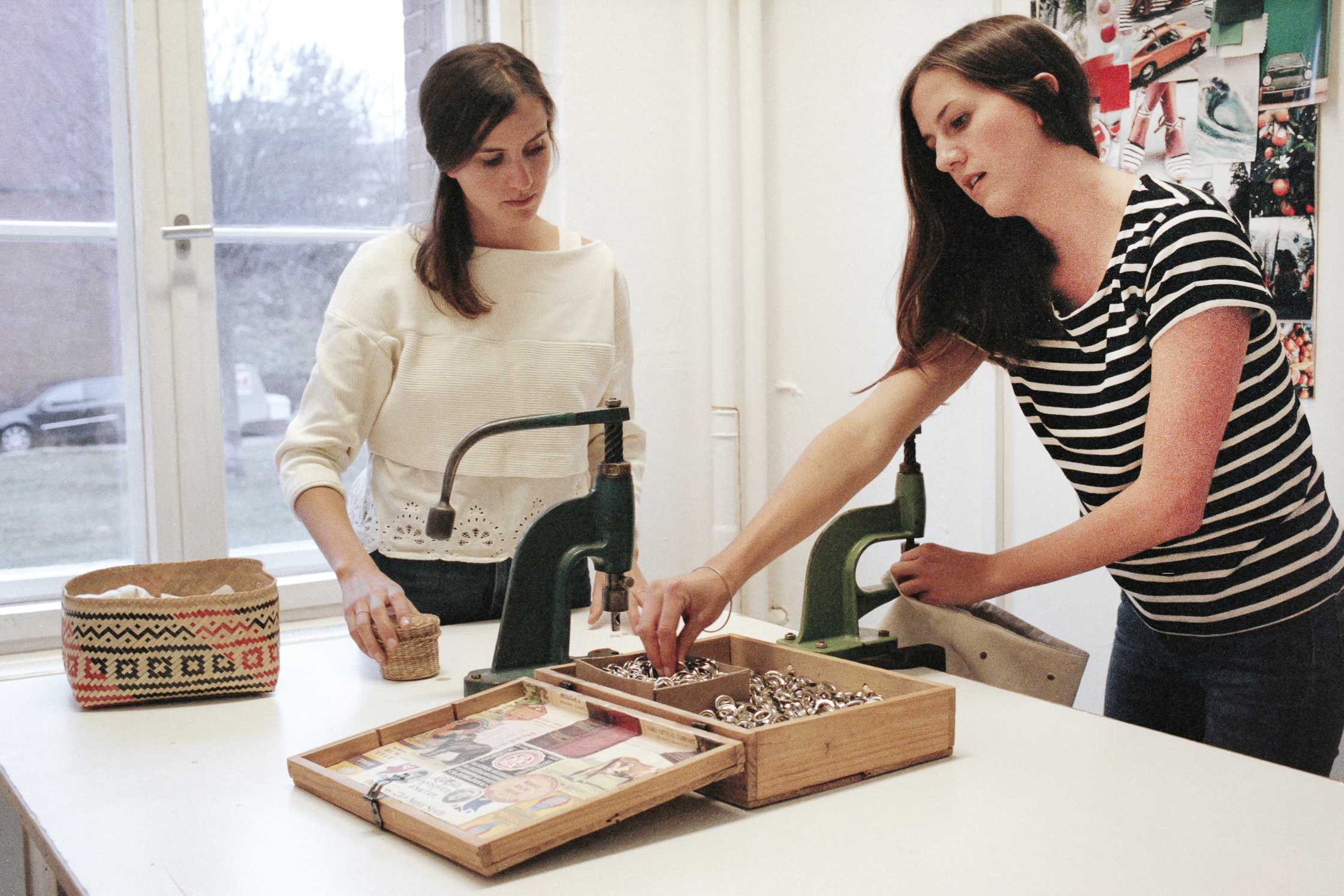 Thank you, Caroline and Valérie,  for giving us an insight to your practise. Browse through the two's designs over at Marin et Marin. See more of our portraits on Berlin's creative scene.
Photographer: Silvia Conde
Text: Ruby Goss