Over the past many years we got invited into countless flats and houses. We were guests at innumerable people's homes and were always surprised by small things, lovingly prepared lunches and other delicious treats.
Many of the conversations took place at kitchen tables, which reconfirmed us about the kitchen's central setting and the importance of food in our lives. For a while now we have been exchanging recipes with guests from FvF, something we wish to do on a more personal level and even accompany our guest cooks during their foody creations.
This all begins with our longtime friend Conrad Fritzsch, founder of Tape TV and one of our very first guests at FvF. He is a passionate cook and makes for us his famous "Le Fritzsch All-In", which contains every ingredient of a fridge.
We got some nice support from Rewe's Supermarket to drive attention to their Cooking Inspiration site Hungrig auf Neues.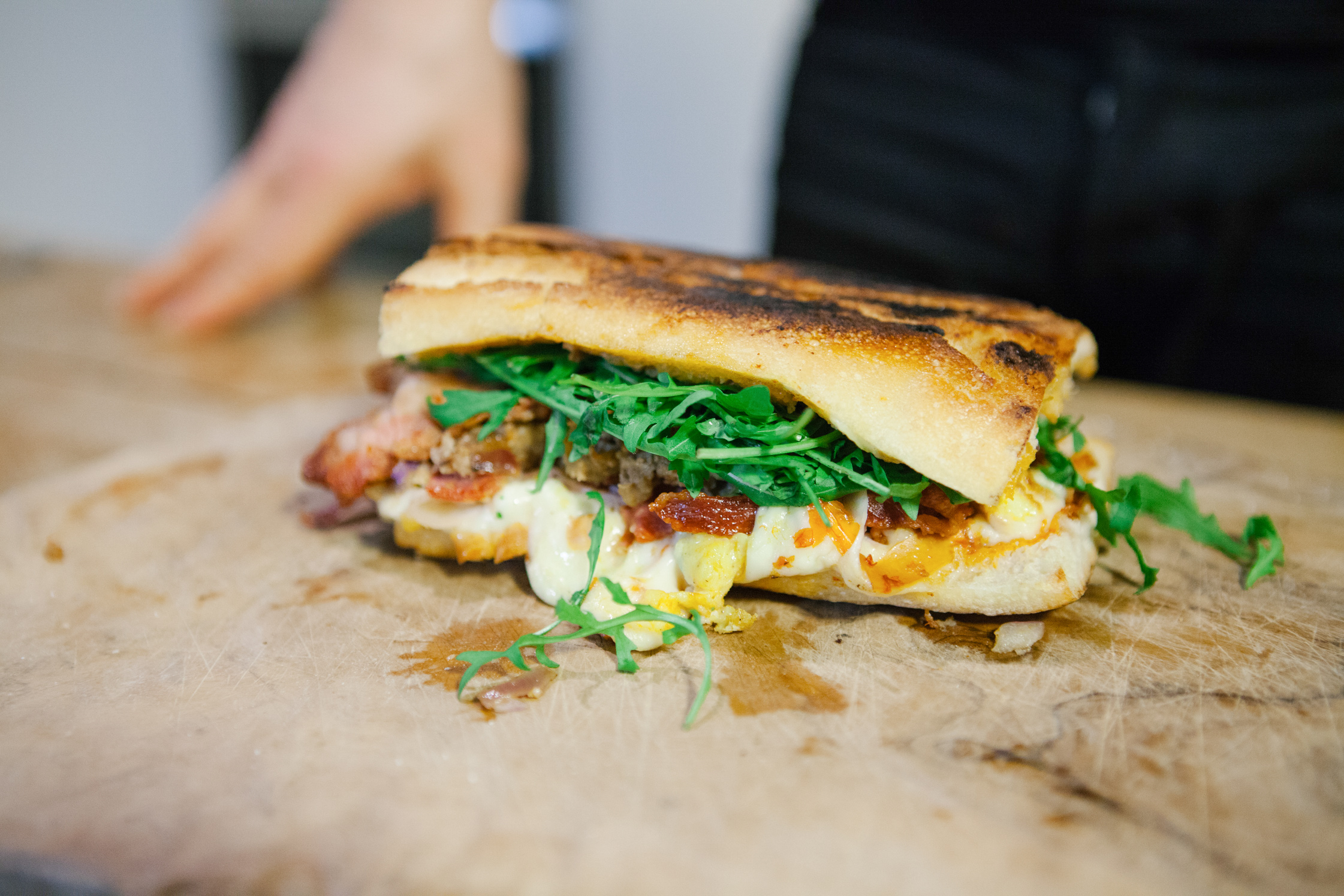 1
Ingredients
In this case, everything in Conrad's fridge.
1 Bun
Boiled ham
Cheese
Bacon
Tomatoes
Olives
Capers
Dried tomatoes
Rocket
1 leftover burger
Scrambled eggs
2
Method
Preparation: Cut the bread in half and take out the inside of the bun making a hole. Put everything between the two halves, except for the salad. Put the filled sandwich into the pan and compress it with a heavy object – for example, a stone. When the bread is toasted, take it off the pan and place the salad inside. Ready to eat.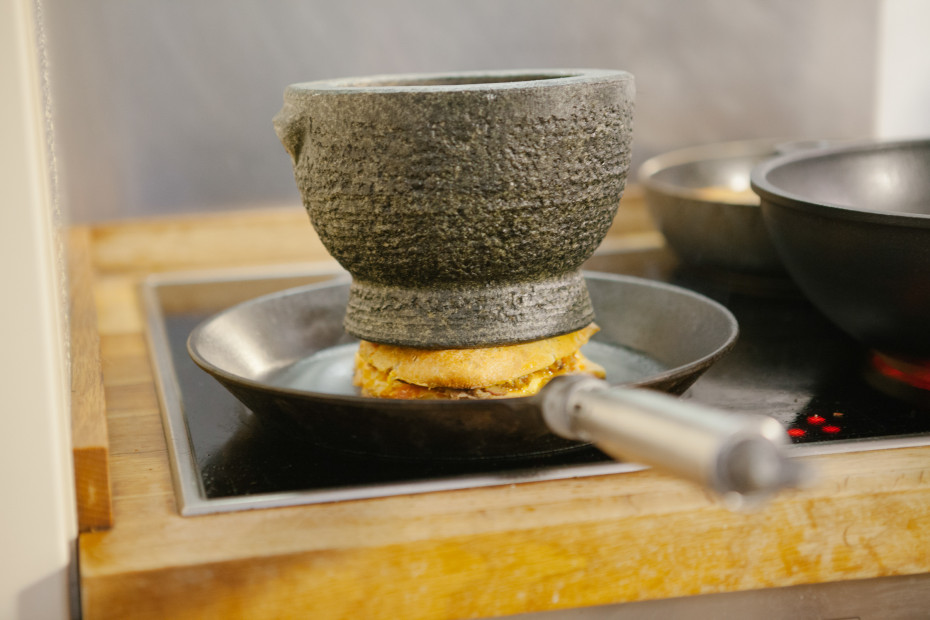 3
Notes
Berliner alternative: Add a left over kebab from the night before to the filling.
If you want to find out more about Conrad check out the FvF portrait with him here.
Video: Hendrik Thul & Uljana Andreeva
Photography: Philipp Langenheim
Text: Karolin Langfeldt