Venturing into the Californian wild is not a rarity for furniture designer, artist and FvF guest Sean Woolsey who adheres to his "stay wild and free" motto by embarking on frequent travels and road trips. This time he takes us along, from Costa Mesa to Big Sur and San Francisco.
Road trips are a quintessential American institution. Since the notion took shape in the late 1930s, it has ushered a nation to move in search of escape and exploration—both physical and mental. Often associated with endless highways, mold-made diners and billboards heralding messages in desolate areas, road trip stories have been told countless times but somehow never lose their magnetism. Films, rites of passage and great pieces of writing have all fed an idealized aura that's difficult to shake off.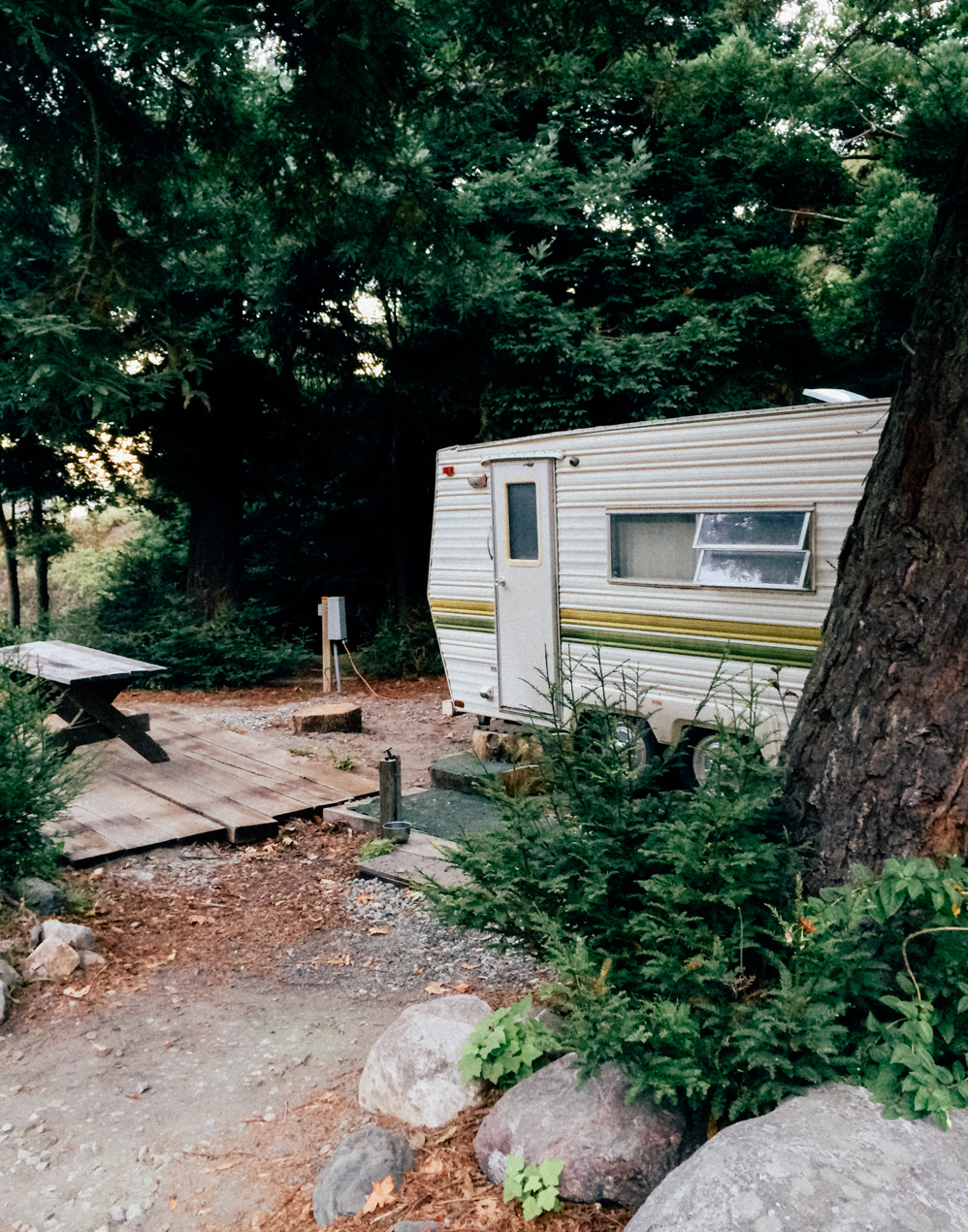 A symbol of freedom as merely a car and a driver's license can take you across the entirety of a continent, chasing after Kerouacian dreams. The American highway has long been the muse of artists and writers alike who've celebrated the absence of a destination and the importance of the in-between. Seeking inspiration was also Sean's main reason for this trip, as well as clearing his head amidst nature's assertive power.
On the spur of the moment, he decided to go on a journey along the Californian coast with his friend and photographer Lonnie Webb. Desirous of everything that the region's landscape promises—cliffs, waves and wilderness—they begun their trip having the sea always by their side. For Sean, traveling is about staying motivated and making his story in life as wild and fun as possible.
With no agenda in hand, other than to tent-camp, shoot photographs and surf, the duo took off early on a Monday evening. "My friend Lonnie, a Seattle native, had never seen much of the coast of California, so I happily ditched work to show him the way before he moved back to his hometown."
Making it to Montana de Oro state park in San Luis Obispo before sunset was their first mission and they barely made it. "Camping under the stars along the coastline in Montana de Oro is incredible. It's a small campground and we were able to snag the last site after begging the ranger." With cliffs, canyons and sandy beaches, the state park's scenery has remained beautiful and unadulterated. "We arrived just before sunset and raced to the ocean to see the last light of the setting sun. We even tried to spot some whales in the water."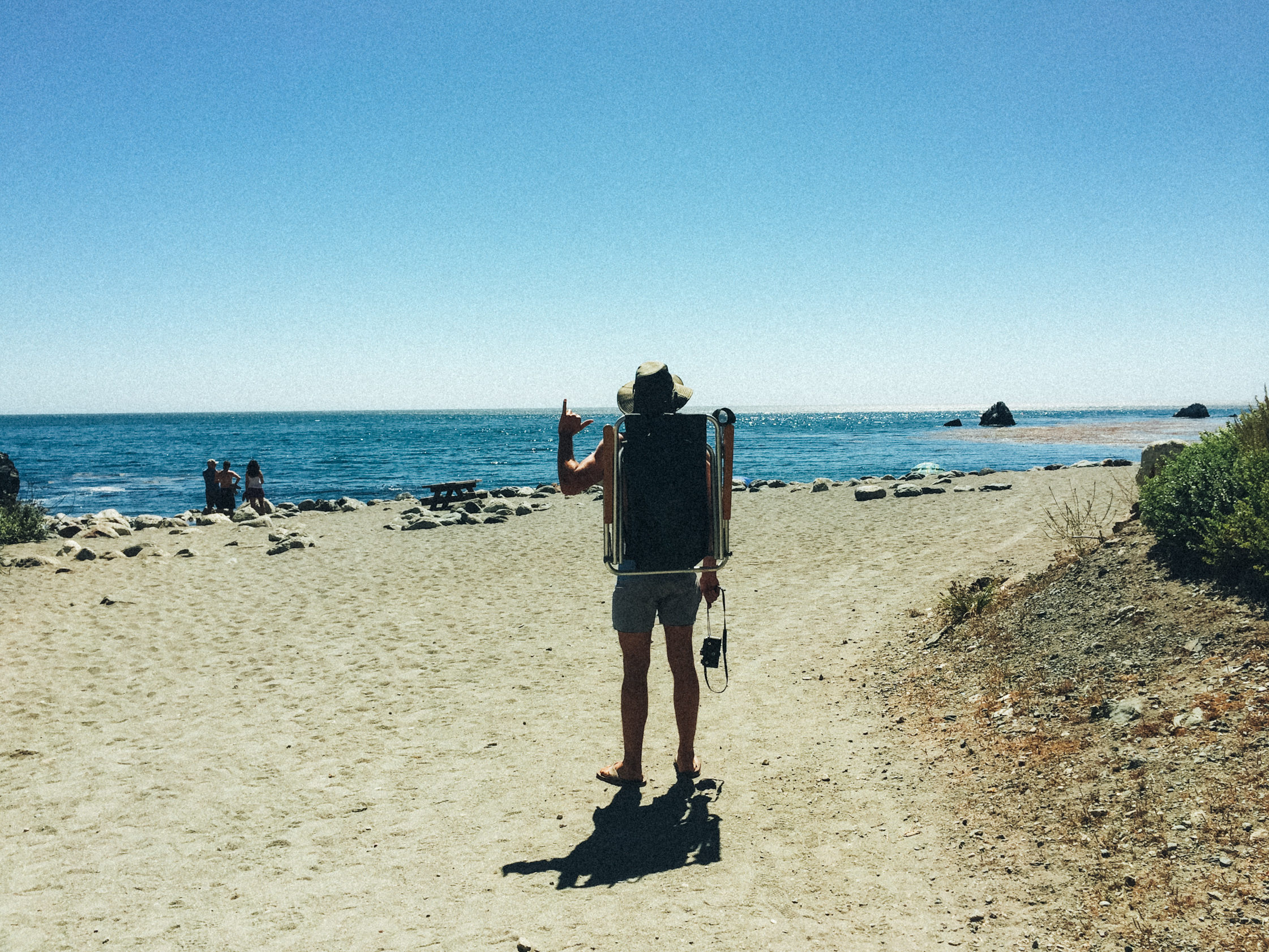 Leaving the site, past the hills, they came to Big Sur on the next day. "This is one of my favorite places in the world. In my opinion, the area is one of the most rugged and beautiful 90 miles of coast in the US." At one of the creek sites in Limekiln State park, they set camp and caught the sunset at the cove. "We hiked up to the old kiln, where limestone was harvested in the late 1800s for cement constructions in San Francisco and Monterey." After that, they reached for a nourishing breakfast dish at Deetjens, followed by some ping-pong and book perusing at the Henry Miller Library.
On their third day, after trying to get a site at just about every state park in Santa Cruz to no avail, they drove further north to one of the largest KOA motorhome systems, in the coastal town of Pescadero. "With no one but ourselves, we were able to surf a local spot we found that made it all worth the while. Post surf we went to a sweet little diner to fill our bellies with some eggs and home fries."
As they reached the destination of their journey, Sean and Lonnie stayed at a friend's house in San Francisco for their last night. After some drinks, good food in the city and beds to sleep in, they had to finally head south for home.