Ever since early childhood, one could say that Tracy Phillips has led a dual life. Due to her parents' divorce, Tracy switched back and forth between Perth, Australia, and Singapore, eventually declaring her home to be in Southeast Asia. After having attended the Catholic school Saint Joseph's Convent, she studied Business Management, and then ended up managing Singapore's most influential and renowned club, Zouk, for an entire decade.
While circling within this nightlife milieu, a life that consisted of being surrounded by pretentious partying at night in combination with demanding office work throughout the day, Tracy realized that normality no longer ruled her life and something needed to change.
She now is the owner of Present Purpose, a sassy lifestyle marketing consultancy supporting creative flights of fancy. She works on a variety of projects from art exhibitions and publications, to pop-up projects like a recent ping pong bar organised in central Singapore. With an admirable casual sophistication and a perfect English accent, Tracy welcomes us to her towering apartment and discusses running the Nr.1 club in Singapore, the importance of a work life balance, her change in career and desire to bring fashion week to Asia.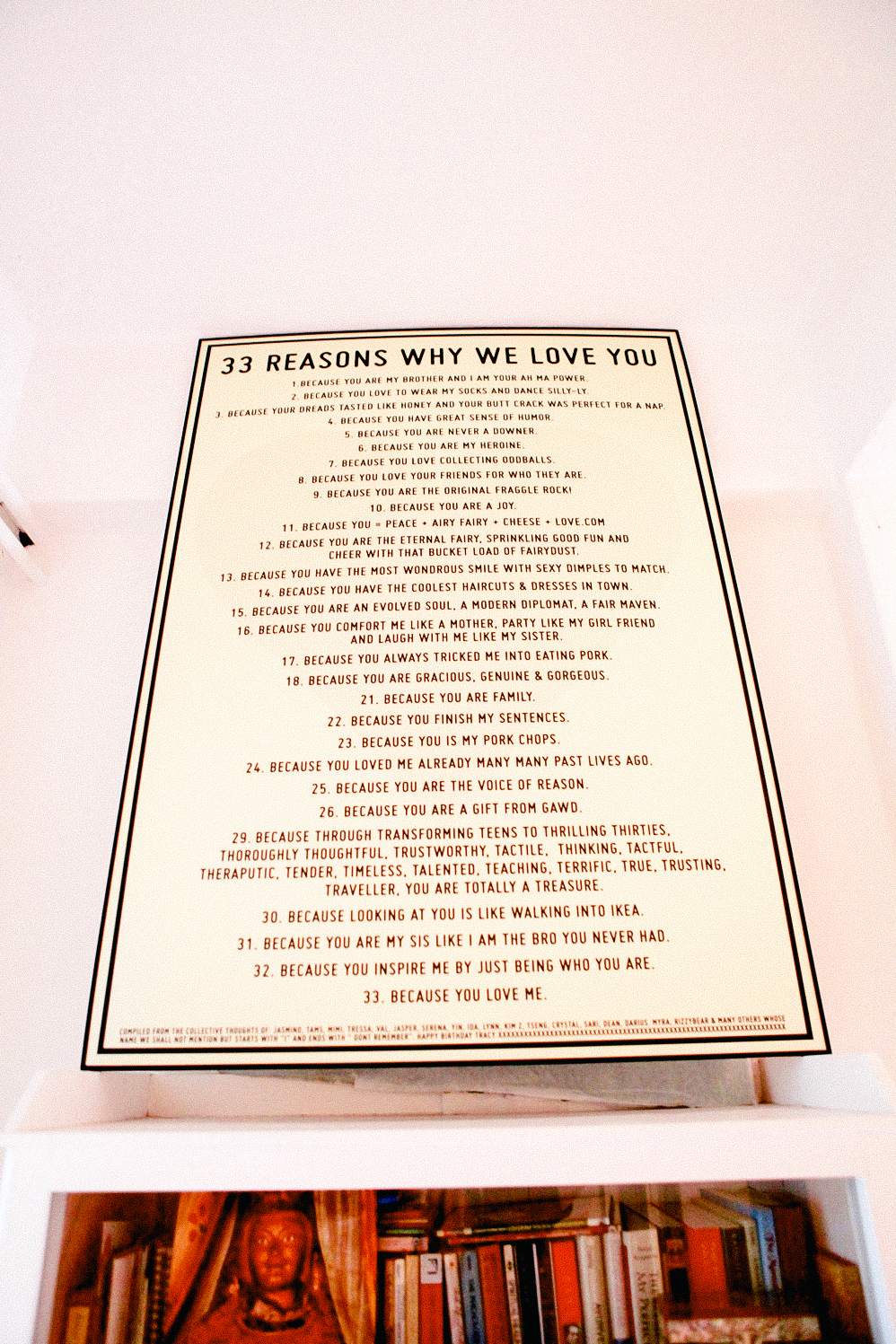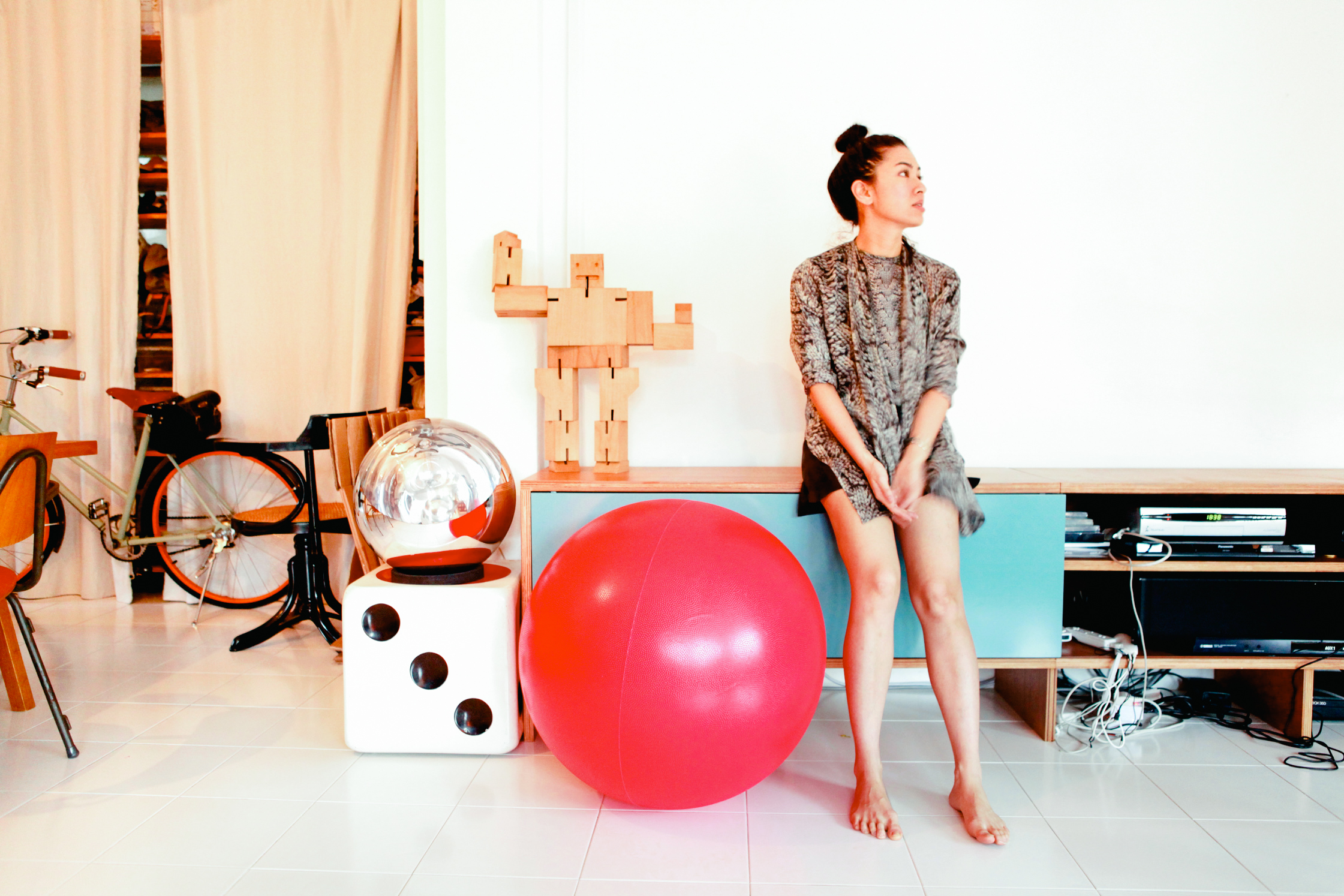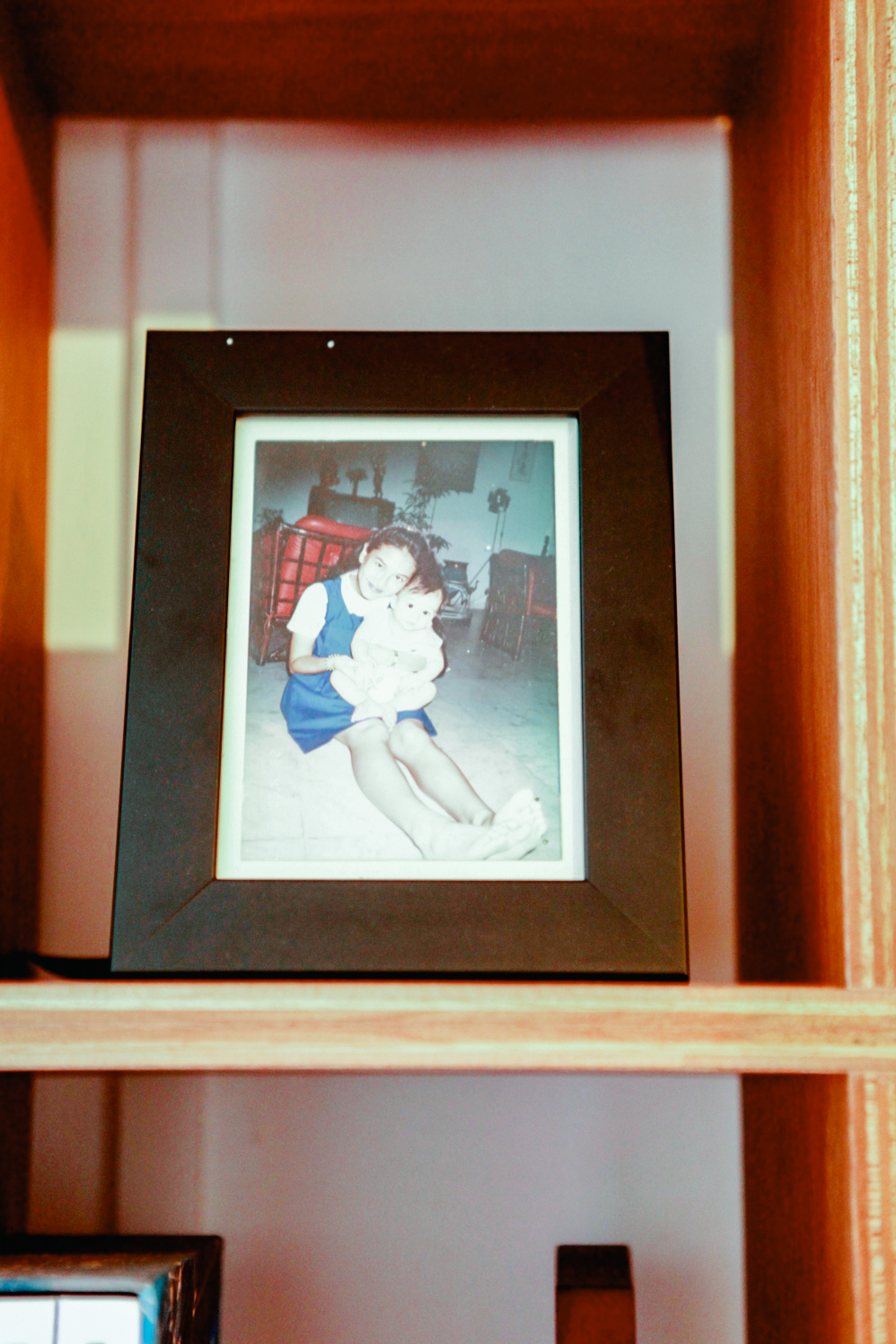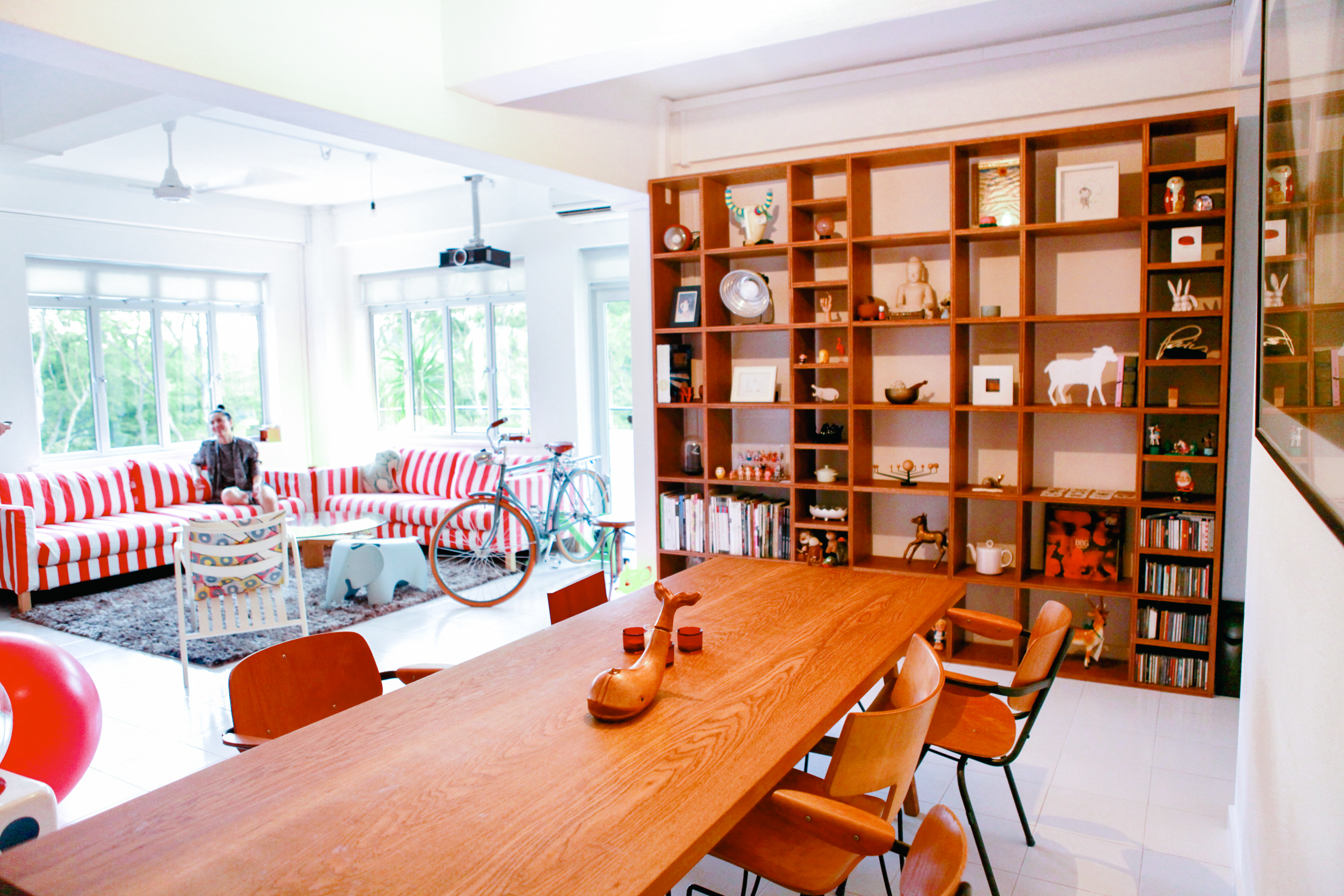 This is a nice apartment. Do you know something about the history of the building?
Not so much. In Singapore there's a few estates like this, old black & white apartments and houses that are owned by the government and leased out, you can't buy them unfortunately. These properties are managed by UGL and used to always have a really long waiting list. They decided to change it to a bidding system, so whoever has the highest bid wins. This sucks because these apartments used to enjoy rent control. I got really lucky with my apartment though. Every room has a balcony and it's at treetop level, so everywhere I look it's green. It is also very central, I can just walk into town.
You managed the Zouk Club before, correct?
Just over ten years. I was the marketing manager. I was in charge of the team overseeing marketing, creative, PR, events, venue management, and DJ/artist bookings. Zouk is a very unique institution in Singapore. When you think of clubs, you normally just think of it as a venue that works with different promoters. But Zouk was quite different, we handled everything in house so we could control the quality, consistency and integrity of each club night. I think Zouk was able to do this and carve out such a strong name and legacy because it was ahead of it's time, it even opened six months before Ministry of Sound in London. It is now twenty-one years old and still owned by the same owner, Lincoln Cheng. But essentially, after having worked there for a decade, I needed something else, it was consuming and there was no work-life balance.
Ten years seems a lot to be working in that kind of industry.
You don't really have much of a life. We would work all day in the office and then of course at night, then into the wee hours. Normality gets lost. I wanted to take some time off after Zouk to just decompress but I kept getting offered interesting projects I couldn't say no to and so Present Purpose my creative consultancy was born. It was the perfect outlet to continue my work with creative people across music, fashion, design and through different mediums. One of the aims was to develop our own content and spaces, be it art exhibitions, a retail store or even a pop up ping pong bar, which we did in 2010.
You did that? What was it like?
It was a pop-up ping pong bar that existed for about 6 months. It was Singapore's very first pop-up of such kind. It was a bar where you could play ping pong and just hang out. We then did a championship and got all the creative types, people from the media industry, DJs and basically our friends to come together and play. You had to be in a costume in order to keep up the good team spirit. It was really funny and in the end, the winning team included John Clang, one of Singapore's more talented photographers.
I am not familiar with him.
He's Singaporean, but has been based in New York for the last 20 years. He is a prolific artist and photographer and mad about ping pong.
So what are you working on right now?
My big project right now is Blueprint. It is a two day fashion tradeshow and two day shopping event called Emporium. Our event is supported and funded by various government agencies in particular IE Singapore, who is trying to get our brands exported. They see Singapore's potential to be the fashion gateway for Asia as although countries like Japan, Korea and Thailand around us have stronger manufacturing and established designers they are still very much focused on their domestic market.
People were saying that there is really no fashion week or trade show that represents anything in Asia for fashion. Is this why everyone is going overseas, despite basically everything getting manufactured in Asia?
There are several tradeshows in Asia, particularly Hong Kong, Shanghai and Japan but the majority of buyers are domestic. Everyone has fashion weeks but many of these are more catered to consumers, not trade.
As a key pillar of Asia Fashion Exchange, Singapore's fashion week, Blueprint is focused on bringing together the best of emerging and established brands from around Asia and international brands looking to break into the Asian market. With our strategic location in the region, infrastructure and known ease for doing business Singapore is primed to do this. The show is going into its 4th year and a lot of time and money has been invested to create the right experience and host the right buyers and brands for business to happen.
Something unusual for a trade show that adds a fresh new dimension is the fact we we open up after the two days of trade for a consumer shopping event. Here designers taking part in trade sell current collections, samples and exclusives. This helps the young designers recover their costs for the trade event, while testing new markets and collecting valuable feedback in the process.
How did you get to Singapore when you were actually raised in Perth?
I was born here. My Mom is Chinese and my Dad is British/Dutch/Burmese. When my parents got divorced, I first went with my Mom to Perth. But when I was twelve my Dad wanted the chance to raise me so I got shipped back. I'm glad I chose to stay in Singapore, it's a great base. I'm more intune with the pace here as opposed to in Australia, which is a little too laid back for this stage of my life. It is also through the network I've developed here in Singapore that I've been able to do all the things I've done. And with all the attention on Asia, I couldn't be in a better place.
That's what I hear from most of the people.
Asia is still growing while the rest of the world has slowed down. I've been fortunate to work in the creative industry, amongst friends. I enjoy bridging art and commerce and developing ideas through to fruition.
What do you really enjoy to do?
Experiencing new things and having shifts in perspective. This is probably why I travel so much. Balance is also important. So as much as I love music and clubs, I need my walks and rides through nature. My friends are my family so quality time, communicating and spending time with them is important to me.
Tracy thank you so much for taking the time to show us your beautiful apartment and discuss your new career path. We look forward to hearing updates about future fashion events in Singapore and Asia and Present Purpose's new projects and other creative pursuits.

Photography: Roy Lim
Interview: Freunde von Freunden