Finding himself splurging all too often on shipping costs and struggling to get his hands on the independent magazines of his dreams, Thorsten Keller decided to make a stand — quite literally —  setting up his quaint shop Coffee Table Mags in his friends' café in Hamburg.
The 36-year-old freelance media and prepress designer celebrates the simple things — like the sensory treat of sipping a coffee and leafing through a magazine, all down to the smell of the ink as you flick the page. It's this humble pairing that inspired his small business.
All manner of shelves, stands, and coffee tables host many a leafed-through publication in the apartment Thorsten shares with his girlfriend and two young sons. From this well-read setting, the 'round the clock magazine enthusiast talks sticking with what you know, finding a niche and which five publications he's glued to at the moment.
This portrait is part of our ongoing collaboration with ZEIT Online, who presents a special curation of our pictures on ZEIT Magazin Online.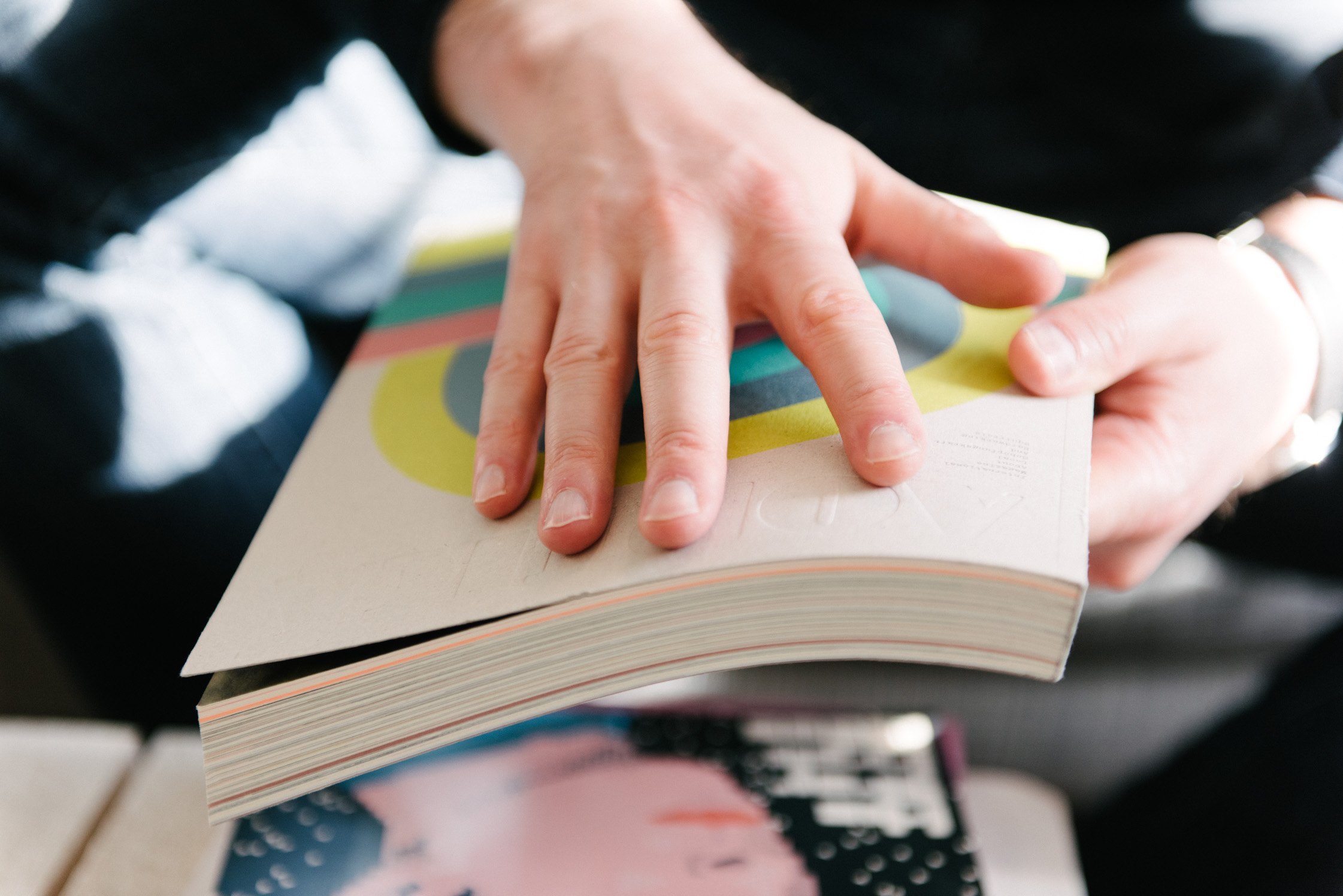 Tell us a little about your background in print?

My love of print goes back to my student days working on my school's magazine. We even won a prize and after graduating we wanted to make a magazine for young people, but unfortunately, it didn't come to anything because of financial roadblocks. My passion for print and magazine culture carried on though! Interestingly, I've always managed to find a way to channel this passion into spending money on independent magazines. I started with magazines like Monocle, Dummy, and The Weekender. At times I'd get to the checkout and find myself spending 100 euros in one go, even though I only had three or four magazines in my hand. A shop assistant at a train station shop once said to me that she'd made more of sale with me than in the whole last hour. When visiting Berlin, I'd spend hours at doyoureadme?! stocking up on the latest independent magazines. Sometimes I'd order directly from the publishers in the US or other far-away countries and have to pay horrendous postage fees. Because of these costs and the difficulty of getting really worthwhile independent magazines in Hamburg, for quite a while I'd been mulling over the idea of opening up a magazine store.

How did Coffee Table Mags come about?

By a happy accident! A once-in-a-lifetime chance, really. For ages, I'd been telling some good friends of mine who roast really great coffee in Hamburg of my dream to open a magazine shop and somehow combine it with speciality coffee. They were just about to open their first café, Public Coffee Roasters, and asked me if I wanted to set up a stand and sell magazines from there. So two months before the opening, without a name, without even one magazine, let alone a magazine stand, I had to pull it all together. At that point, I was also completely booked up with freelance work so time to organize the launch was even more scarce. I'd often post photos of coffee and magazines so it was pretty easy to settle on what I think is the perfect name: Coffee Table Mags. In the evenings I started working hard on the logo, ordered magazines and made the stand for the shop myself in my attic. The night before, in April 2014, I got the online store finished. Everything sort of happened in one heave-ho motion. I think if it didn't, maybe it wouldn't have happened at all.
"I usually make up my mind about whether or not I'll take on the magazine after flicking through the first few pages."
What's special about having your magazine stand in a café?

Having my stand in a café has lots of advantages. For one, I don't have to be there in person to sell the magazines so I can keep my main profession pretty much on track. Also, I think coffee and magazines are a perfect match. Today, you're constantly online everywhere you go, so it's really therapeutic at times to just completely disconnect. I do this by sitting down with a tea or coffee to read a magazine. It's also a real treat that speaks to almost all the senses — something that doesn't happen in the digital world, and something that maybe it won't ever be able to fully satisfy. It's everything from the feel of a beautiful paper stock to the smell of paper and ink paired with the scent of coffee and breathtaking visuals — all this play into the unbeatable reading experience. I thought, 'Why not extend this to other people?' Offering magazines right in the place where you can best enjoy them —  a café (and then of course, at home).

How do you come across magazines you supply?

Often I see a magazine on one of the — almost 3,000 — accounts I follow on Instagram. Then I get in contact with the publisher and ask for a sample and some information about the content and selling price. When I get the issue, I usually make up my mind about whether or not I'll take on the magazine after flicking through the first few pages. Because I also show all potential magazines on social media, I get feedback from customers and followers about the magazines too.

What are the criteria that make a magazine stand out?

Content is king! First and foremost it's the content that's crucial. So, I tend to gravitate towards my interests like lifestyle, coffee, food, travel, and stories about people making great things happen. Besides that, I'm also interested in design and architecture. These are the kind of interests that turn up again and again in my shop's selection. Because I don't really, for example, have experience with fashion, I don't feature any fashion magazines at all, even though there's an unbelievable amount of magazines in this field. It just wouldn't be genuine for me to have these kind of magazines in my shop because I just wouldn't properly be able to judge whether they'd be particularly worth reading.

Next to the content, of course, the design and the way the magazine is produced is important. The magazine alone has to move the reader to pick it up and read it. It's happened to me in the past that I've seen a magazine online that seemed interesting, but after receiving a copy I had no interest in reading it any more because it was printed on such boring paper or the typography was so poorly designed. Everything has to fit together just so for me to keep stocking a magazine.
Thorsten's Top 5 Magazines
1

Mondial – A fantastic magazine by cycling brand Rapha. Even though it's primarily a bike magazine, it's full of interesting stories and interviews that are worth reading for everyone. It's also very lovingly designed and has amazing photography.

2

Cereal – This travel and style magazine is the epitome of minimalism — superb photos meet negative space and slick typesetting. The magazine gives wonderful insights into various cities in California, Antwerp and Panama City and portrays icons like Agnes Martin and Vitsoe Furniture.

3

A New Type Imprint – A really particular style of portraits and interviews about creatives from Norway, from newcomers to more established characters. Each issue has an overarching theme which inspires the cover design and is reflected creatively throughout the magazine.

4

Drift – One of my absolute favorite coffee magazines. Every issue covers the coffee culture of a particular city, from the traditional coffee rituals of immigrants to the third wave cafés of today. As well as great articles, the photos are outstanding and make the magazine an absolute must-have for anyone interested in coffee.

5

Offscreen – The pinnacle of the independent magazine. Through great interviews and short essays the magazine introduces the people behind the apps and websites we're constantly using. Kai Brach works full-time, putting the whole magazine together in such an impressive way and publishes the whole process on his blog — everything up to the finances.
"The magazine alone has to move the reader to pick it up and read it."
Do you think that with today's influx of publications you really have to find a niche for yourself to be successful?

Definitely. Even though independent magazines themselves are a niche among other publications, there's still an increasing amount of overlap or even repetition of the same topics throughout them. It's particularly noticeable in the lifestyle branch. I think your longevity as a publication is more promising if you dedicate yourself to a particular aspect of a theme in detail. For example, Drift magazine focuses on the coffee culture of a particular city, but through this it still manages to get a wider sense of the spirit of the city itself.

Another good way is when you establish community through a magazine. This has worked so well for MC1R. The 'Magazine for Redheads' gets into discussion with redheads around the world and makes a space for them, that still leaves room for a wider audience to be drawn in, giving quirky insights and stories about unknown areas or cultures.

If you were to create your own magazine out of thin air, what would it be about?

A magazine specifically about creative mothers! There are already beautiful magazines about creative fathers, like Fathers Quarterly and Kindling Quarterly, but I personally don't know of any covering mothers who, despite having a family, still keep track of creative careers or who alongside work and family still find time to devote themselves to creative hobbies. They, without a doubt, have a much harder time with all this than men — yet there aren't any magazines on them. I think theirs are absolutely stories worth telling.

What websites or shops do you visit to keep up with indie-magazine culture?

I get most of my inspiration from Instagram where I follow lots of people from all over who either publish an independent magazine or who are similarly passionate about reading magazines. Online, I mostly visit magpile.com, magculture.com, and Stack magazine's blog. These sites are always full of inspiration about new magazines and their publishers. When I'm out and about in Hamburg, I always pop into to GudbergNerger. Content-wise, this magazine shop has a different focus than mine, but I always find it really refreshing to think outside the box — we've collaborated a few times and would like to continue to in the future. If I'm in Berlin, of course I'll always drop by doyoureadme?! and Soda Books.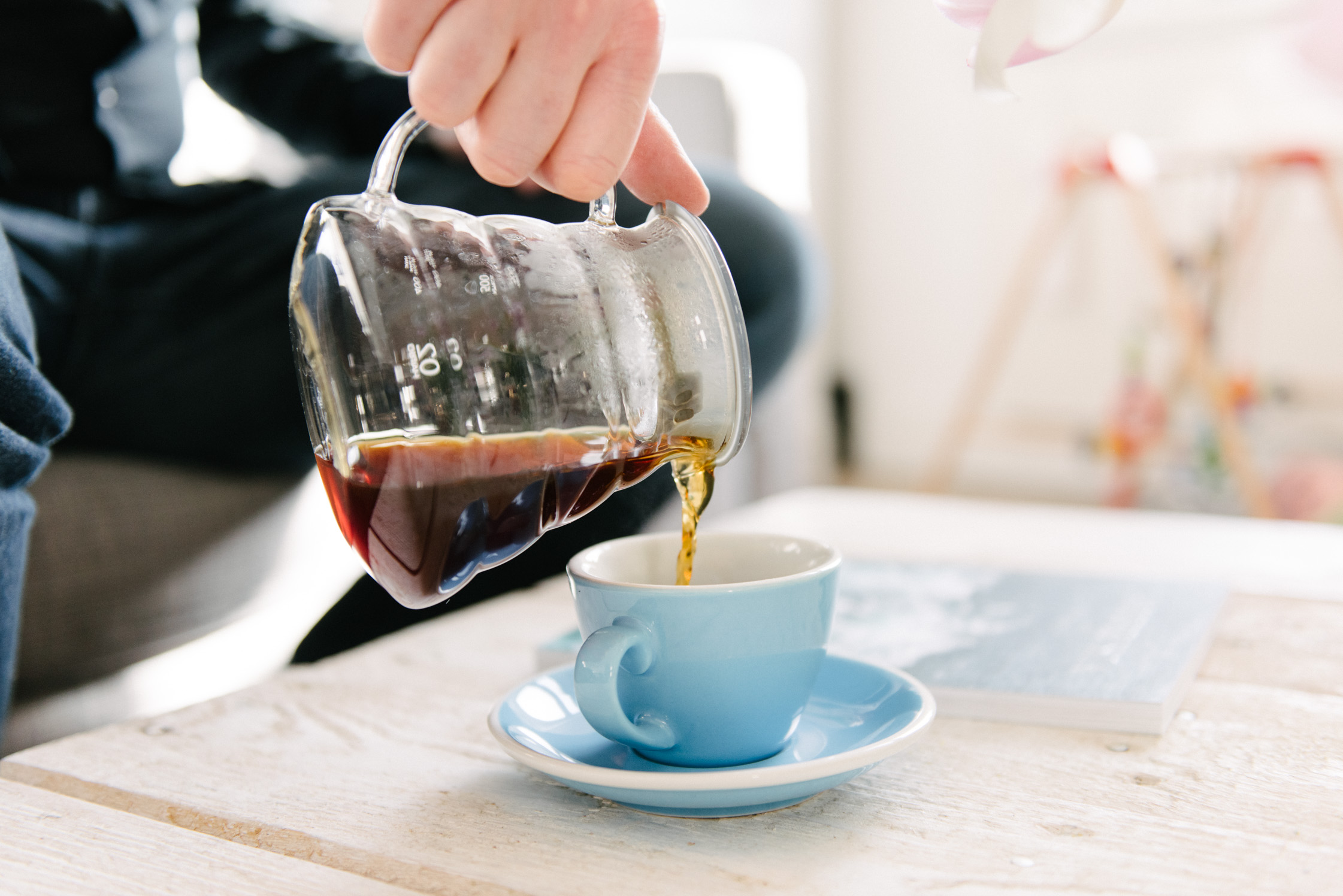 "It's everything from the feel of a beautiful paper stock to the smell of paper and ink paired with the scent of coffee…"
Thank you, Thorsten, for chatting with us and sharing the beginnings of Coffee Table Mags. If you're in Hamburg, drop by Public Coffee Roasters to peruse the stand for yourself, or do so digitally on the online store. To get to know more about the port city, have look through our portraits with the varied personalities that call it home.
Interview & Text: Ruby Goss