Roaring lions, singing birds, dusty desert roads and star strewn skies. Emerald lakes ringed in green and melting sunsets that tear at the eye.
Welcome to Namibia, Africa's most sparsely populated country. With wide, open spaces dedicated to environmental conservation, Namibia is teeming with life: rhinos and elephants in the lush savannah, herds of wildebeest, and roaring lions along the windswept coast. It's a land of adventure and nature untrammelled – vivid natural wonders gouge the landscape and mountainous dunes are quietly shaped and reshaped by the wind.
On a six day adventure covering 1,500 kilometers, FvF discovered Namibia's boundless beauty and the vibrant cultures that call this country home. From the oyster farmers on the Atlantic coast to the San tribesmen of the dusty interior, the people are as diverse as its landscape. Between the thriving capital, Windhoek, and the seaside towns at Walvis Bay, their sun-baked landscape is alive with color – the perfect place for a trailblazing road trip.
Two Rhinos out for a stroll. Their horns have been removed to deter poachers. Rhinos in Africa are critically endangered, so rangers here are on constant watch, but they're no match for the foreign demand for Rhino horn products.
An African elephant roams free at the Erindi Private Game Reserve. They use their trunks and their tusks to tear at branches and may consume up to 450kg of vegetation per day.
A Greater Kudu, the largest species of antelope. The males spar with their fluted horns and sometimes die from the ensuing entanglement.
Cave paintings in the Erongo Mountain Range, on which animal forms are etched in petrified blood and urine. Some of them are 2000 years old. Today, this site remains an important meeting place for San tribesmen.
The San make up one of the 14 remaining ancestral lines from which all humans descended. Here, women take shelter from the midday heat, and chat in a distinctive click language that is unique to this area.
The San tribes carve traditional jewellery from stone, wood, and bone.
The technique is passed from generation to generation.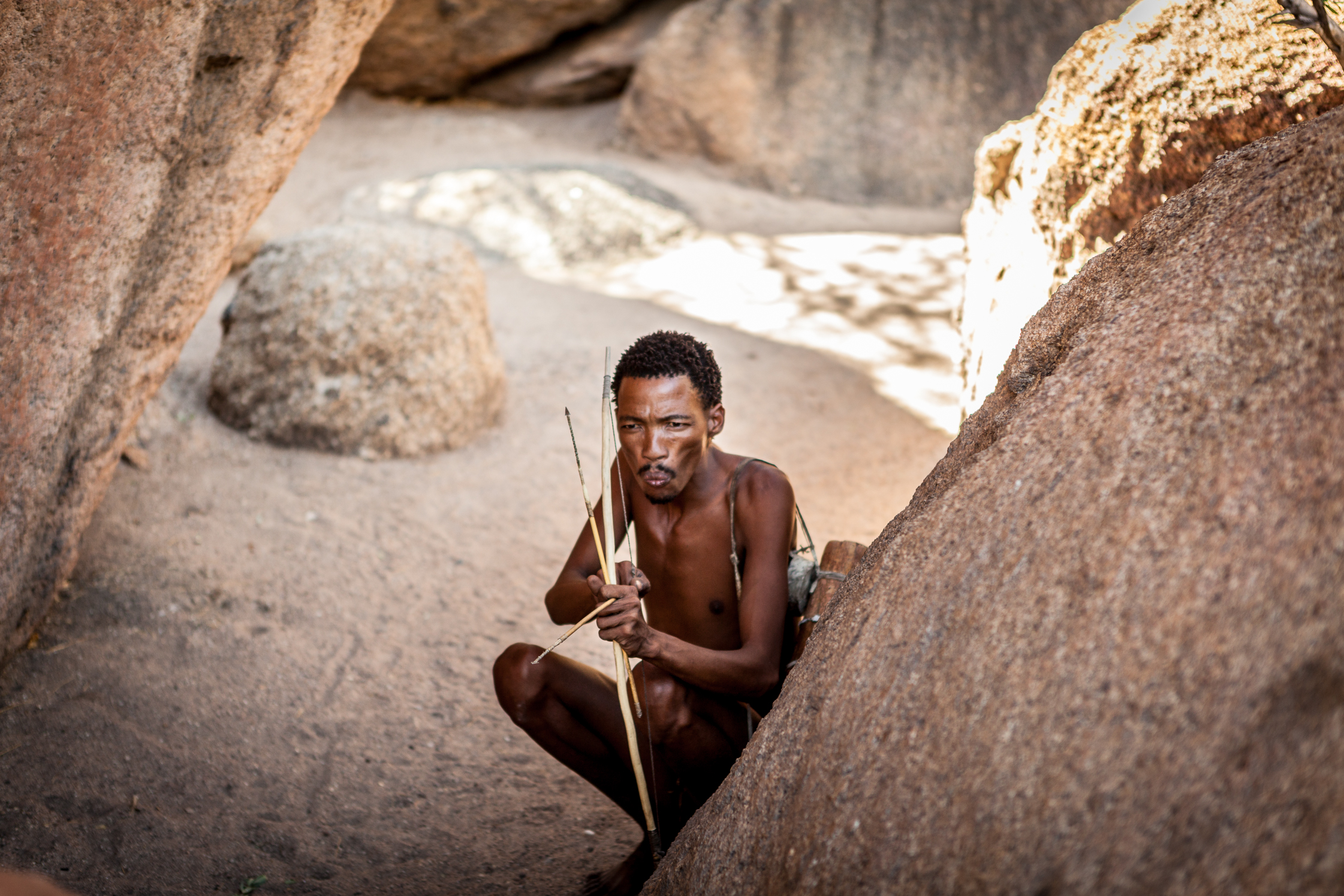 The San poison their arrows with local plant roots and engage in the art of
"persistence hunting" — an ancient technique in which an animal is pursued
for days on end until it finally collapses from heat and exhaustion.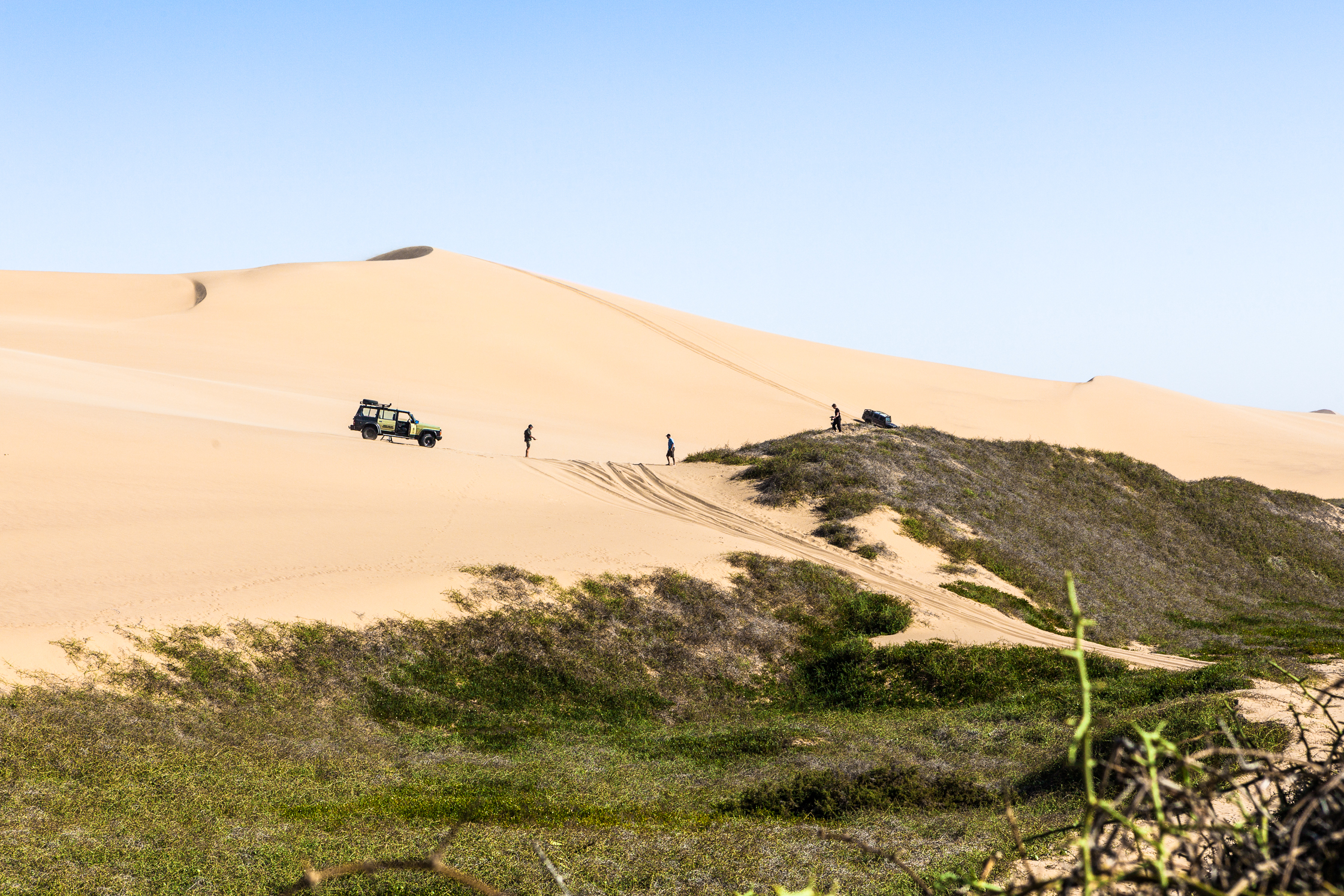 Flamingos forage along the coast. Carotenoid pigments in the
algae and crustaceans that they eat turn their feathers pink.
Walvis Bay is home to hundreds of thousands of seals. Their numbers are kept in check by the Great White sharks that patrol these beaches. During mating seasons, the bay echoes with cries of competing males.
Namibia's gas and mineral industry was expected to unlock great wealth for the country, but so far it has been mired by political infighting.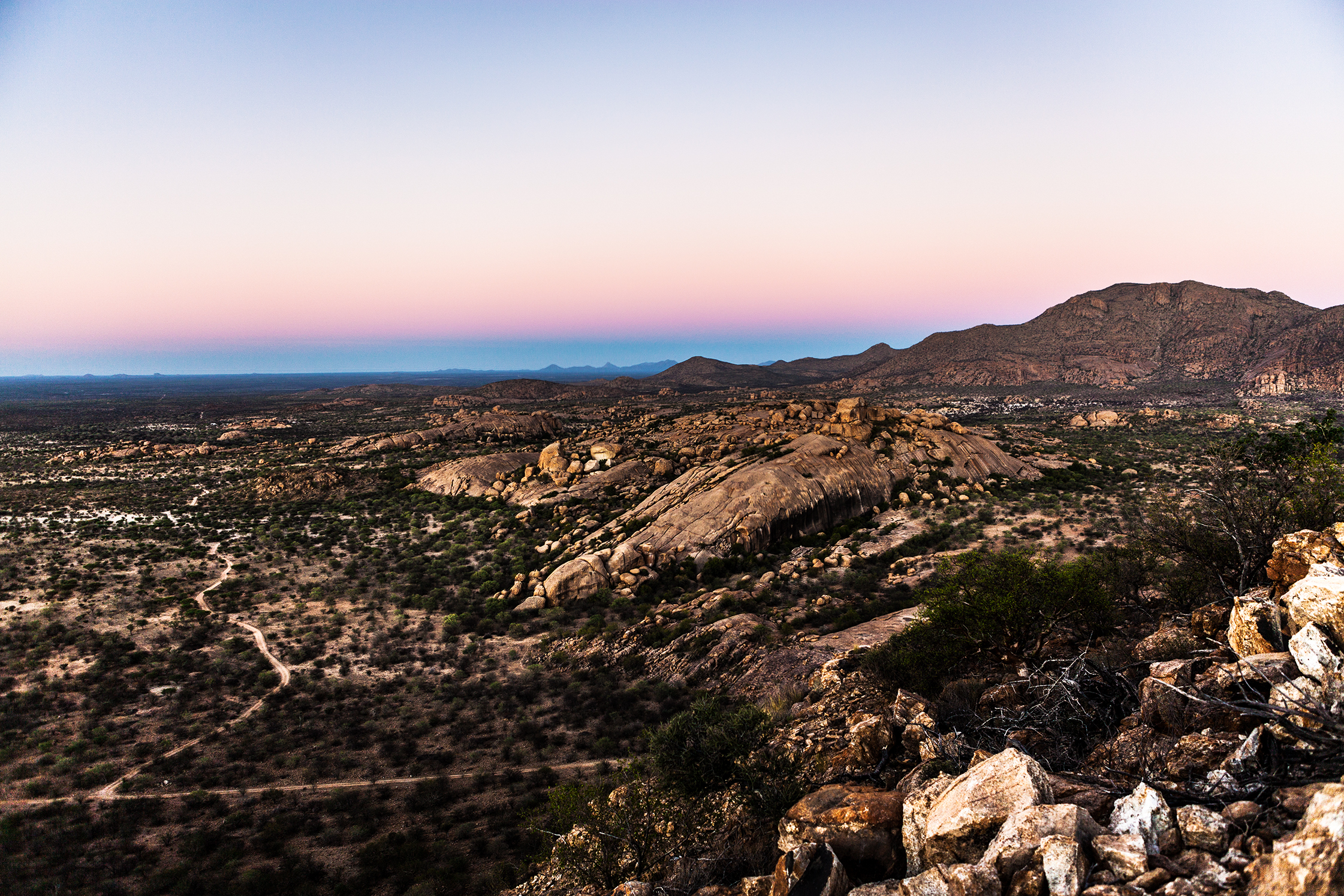 Namibia is a land of extraordinary contrast: one of fearless animals, lush savannah, and blazing deserts. It's also home to a diverse and vibrant array of indigenous cultures. Learn more about this fascinating country.
FvF's road trip was made possible by BMW, who host regular tours in their X5 range. Find out more on BMW's website.
Embrace the spirit of adventure with our FvF Explores series or read more fascinating stories from the African continent.
Photography:Daniel Müller
Text:Jack Mahoney