Stephan Tillmans is attempting to master the balance between being an artist and an employee. In his award-winning thesis work, a photo series titled "Leuchtpunktordnungen," he captured the light effect that remains after a classic tube television is turned off. Now Stephan is starting a job as a designer.
Stephan wasn't always so goal-oriented. It was only after two abandoned fields of study that he was able to find his path.
In Stephan Tillmans' historic Berlin apartment – which is well thought out and minimally designed – he tells us about his incredible professional development, how he handles the pressure to succeed and how he wants to improve our everyday habits.
This portrait is part of our ongoing collaboration with ZEIT Online who presents a special curation of our pictures on ZEIT Magazin Online.
With your thesis project you won the renowned Lead Award and other significant prizes. Were you always so goal-oriented?

No. I quit two fields of study before I started with design: Most recently I quit my studies in business administration in Emden. Once in the thick of it, I realized that this study was not my kind of thing. Like so many others, I wanted to try my luck in Berlin and in the beginning, I worked at a theater – this was a completely new world to me. The people were funny, the work was chaotic. Between scenes we had to dismantle the stage, everyone was quite on the ball sometimes.

After the life of a business student in a small town, this was exactly the change that I needed. I could enter into an exchange with people that were experiencing something similar. Finally, I could free my mind and explore in peace where I really wanted to go work-wise. Honestly, I always harbored the desire to study design. I simply didn't know what made me qualified to do so, back then.
How has your success influenced your work?

Of course, all the awards were a really great acknowledgement for my hard work. At the same time, the sudden attention was also overwhelming. All at once there was a public full of expectations. In that kind of situation it doesn't take long before you start asking too much from yourself. On top of that I had to publicly define myself and my work. But I wasn't that far along – and maybe I'm not today either. I still measure all works against the success of  Leuchtpunktordnungen – which was the name of my thesis project.

While I was studying, I was sure that I wanted to go into classical communication design. But then I had the idea for my final project which went in a completely different direction. Creatively, the project was much freer artistically and more abstract, which put me off in the beginning. Just having success with this project was initially confusing.

In an article about your final project it was stated that it was about the "Deaths of Televisions." Can you explain?

My series came out at a time when the classic tube televisions were already obsolete. Leuchtpunktordnungen could be seen as a visualization of this process.

Even the most basic way we consume moving images is going through a transformation at the moment. Classic broadcasting will most likely become irrelevant in the near future. Whole families don't get together in front of the television, rather they stream movies on an iPad while they're brushing their teeth. This development could be seen as being symbolically illustrated in the series.

But in the images I see less of death – for me they mean the birth of something new. A picture on a TV disappears, but on the way to nowhere another visual event arises. The photo as a medium starts a moment, it captures and preserves it.
Does art always have to convey a message?

For a long time I thought it was really important that art said something. But when I had to speak in front of a larger audience about my work, I more and more realized how many different views there were about my work. And to be honest: many people were bored by my speech of abstraction and concretion in photography.

Now I believe that it's not the main job of the artist to impose concrete statements on things, therefore I usually keep the description of my work very brief. It can also be interesting when people come to me and tell me about their personal impressions and associations.

Stephan, all the furniture and details in your apartment look carefully composed. Where do you look for new furniture?

It's very likely that every piece in here has been moved around at least once. At one point, we decided that everything feels like it's in the right place. Since then, we haven't really changed anything in the apartment but when I suddenly get the feeling that it's time to replace something, I search very purposefully and extensively. I immediately know what I want.

I mainly look online on various blogs for good pieces. Even if there are a lot of second hand design furniture stores in Berlin, the really cool pieces are usually already gone or unaffordable. You might have a bit more luck in stores on the outskirts of the city. But Vitra is in demand everywhere.

I found the white DKX Wire Chairs online through the classifieds. Unfortunately, they quickly became a place to put clothes, I regularly dig them out again. The Eames Plastic Side Chairs around the dining table were for sale through on online auction in Spain after an office was liquidated. I bought the black DKX Wire Chairs with cushions from a section of lease returns in a store for office furniture.

I was quite surprised when they arrived and the package was really heavy – the chairs look so light, but you can feel the quality in the weight. This model is also really comfortable too. I think the chairs are my favorite of them all.
Let's talk about your new job. What does your work as a service designer entail?

Sure – my new job is my first permanent position. Already, that means a lot of changes. As a designer, I consider it my task to make things easier, better to understand or more convenient to use. As a service designer, I work closely with people's needs. Our smallest target group is not a number of people, but a single individual. That includes accompanying, observing and interviewing that person in order to understand what kind of "problems" they potentially have. For example, it could be a problem with checking in at the airport or searching for a new apartment.

We create services and business models which are aimed to be more experiential. Therefore, I mostly work with strategies and developments, instead of material things, to create a user experience that is as positive as possible.

What links my work as a service designer and an artist could be the close observation of everyday situations. To draw a parallel to Leuchtpunktordnungen: A TV always had this light effect when switching it off – we always somehow noticed it but paid no attention. As a service designer, you have to look at things out of their regular context.

Has your job changed you?

Yes, I think so. After graduating from university, I worked as a freelance designer for various companies. But at some point I didn't feel comfortable in the job anymore.
For example, I was creating products for advertising campaigns, which had no additional benefit. I didn't make the lives of people easier, I complicated them.

For this reason I went to the HPI School of Design Thinking in Potsdam for a semester: to get a different perspective on my work as a designer. Design Thinking strongly focuses on recognizing needs of users and consumers and tries to develop suitable solutions. For me, that was an inspiring attitude that has helped me look differently at my work as a designer.

Since then, I work much more effectively as an artist and I consult with others about their opinions early on. I always think: fail often and early. The feedback I get from my former tutor James Higginson and my good friend Max Kersting means a lot to me and has often helped.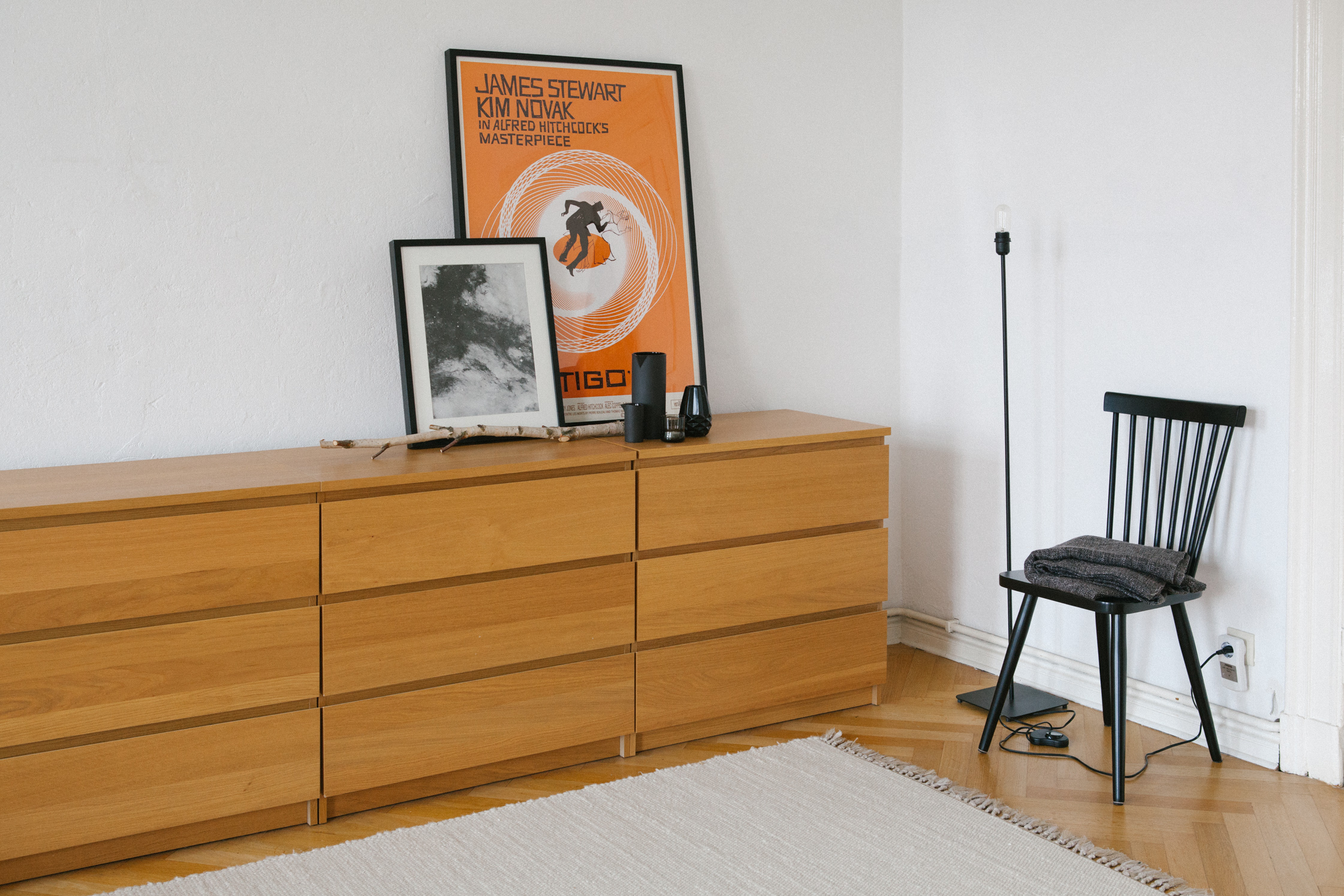 Do you see yourself as an artist or designer?

After the sudden success of my final project, I very intentionally didn't choose between art and design, even if a lot of people might have expected it from me. I am neither artist nor designer – I'm something in between.

Unfortunately, the implementation of this is much more complicated, I have to see how I can pay my rent too. So my independent photography work often gets put to the side, because the paid design jobs have priority. Now that I work in a permanent position, it has become easier to plan my day. Currently, I'm clearly a designer on weekdays.

As a service designer you see to it that the process is easier for users, in turn, that accelerates our work pace. But isn't it about slowing down for you as an artist?

That's right. As an artist I feel burdened by the fact that everything should go so fast. People ask all the time: When are you going to release something new? They don't understand why my last photographic project was two years ago. Creating something completely new takes time.
What can we do to improve our daily habits?

I find it particularly unfortunate that we're usually doing everything at the same time. As a result, we're also not doing anything right. We're barely in the position to just focus on one thing.

I want to re-learn this, starting with the little things: If you're talking to someone, talk to them. If you look at your cell phone, really look at your phone. I have the feeling that it costs us a crazy amount of energy to just concentrate on one thing. Now I sound like an old lady. (laughs)

You once said that our lifestyles are not adapted to the new needs of people. What do you mean by that?

Work occupies a big part of our lives, but it's exactly there that people feel the least amount of happiness. You can easily see this in the growing number of people suffering from burnout.

The system surrounding professional life is outdated, this starts with the classic workplace. Sitting is the new smoking and our body isn't made for sitting in a crooked position at our desk for eight hours. I'm not sure if standing is a proper alternative, but at the School of Design Thinking we were working in a standing position. This adds a whole new level of dynamics to it, especially when having a meeting.

I think it's great to challenge existing systems. More so now, just because I myself am rethinking my balancing act between art and design.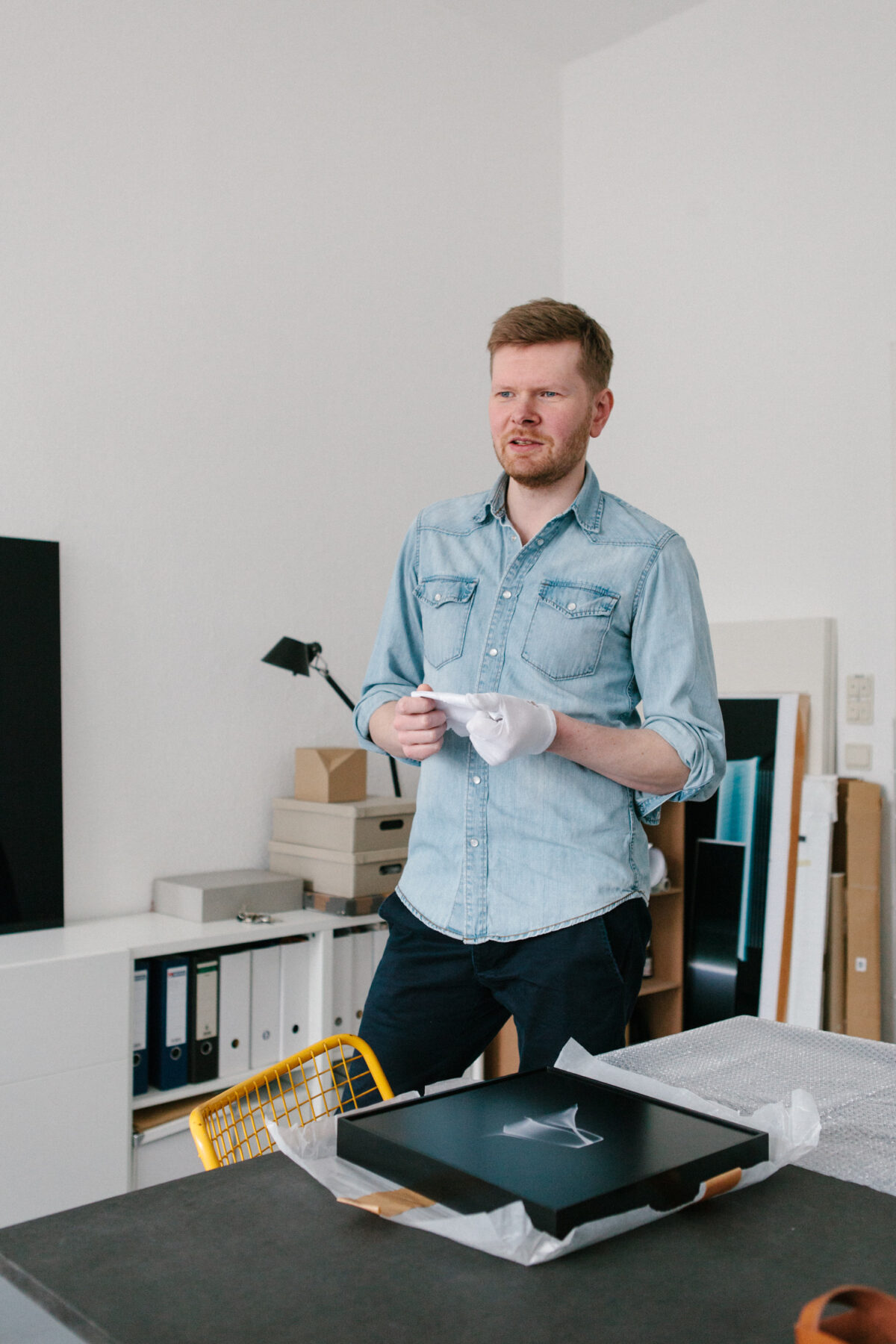 Thank you, Stephan, for your thoughts, hospitality and the green tea!
You can find all of Stephan's works on his website.
This portrait is part of our ongoing series with Vitra. Visit Vitra Magazine to find out more about Stephan's design pieces and the way he chooses to present them.
We're always looking into Berlin's expansive creative scene. Meet the people we've portrayed so far, here.
Interview & Text: Leonie Haenchen
Photography & Video: Philipp Langenheim & Corina Schadendorf