Giving space to creative ideas is more than a metaphor for Margot Deerenberg. With the temporary usage agency Paradocks, the urban sociologist ensures that empty buildings are filled with life and that young talents have rooms for legal development, rather than occupying houses.
At Packhaus more than 170 people from different fields – including IT, technology, fashion, design, science, crafts and social fields – work, tinker and cooperate in over 2800 sqm over seven floors, thanks to the dedication of Margot Deerenberg and the Paradocks team. The project, housed in a 1970s office building directly across from the Sophiensäle, has been a fantastic success. It received an award from the Vienna Design Week and the Vienna Business Agency and its creative center departure honored it with a City Hype Award.
Margot moved from Amsterdam to Vienna for her studies. But she's come to stay – new plans are in full swing, even if the Packhaus project is set to conclude at the end of the year. After her morning warm-up in Vienna's Prater park, the Netherlander welcomes us into the huge office building. With infectious enthusiasm Margot introduces us to Packhaus and its users.
Where does the name Paradocks come from?

The name refers to a contradiction. On the one hand there are vacant buildings, on the other there are many people who are looking for rooms for their ideas. The point is to understand these unused spaces as unused resources and to bring them together with creativity and talent. The open call for Packhaus took place under the motto "Room Seeks Idea." It's also about docking, therefore, Paradocks with a "ck" instead of with an "x." The bridge in our logo stands for "bridging potential."

Was it hard to get such a large building?

It wasn't so easy. Together with an employee at the Municipal Department for Urban Development we were able to present the project to Conwert, a real estate company and later, during a roundtable discussion, to Alexander von der Bellen, who is the University Commissioner for the City of Vienna. We applied for the usage of two floors. Then we got the phone call: "Either you take the whole building or nothing at all." We hadn't dared to ask for the entire building. The responsibility of taking that on is enormous. After ten minutes of thinking about it, we confirmed. At the moment I can't think of a more exciting job.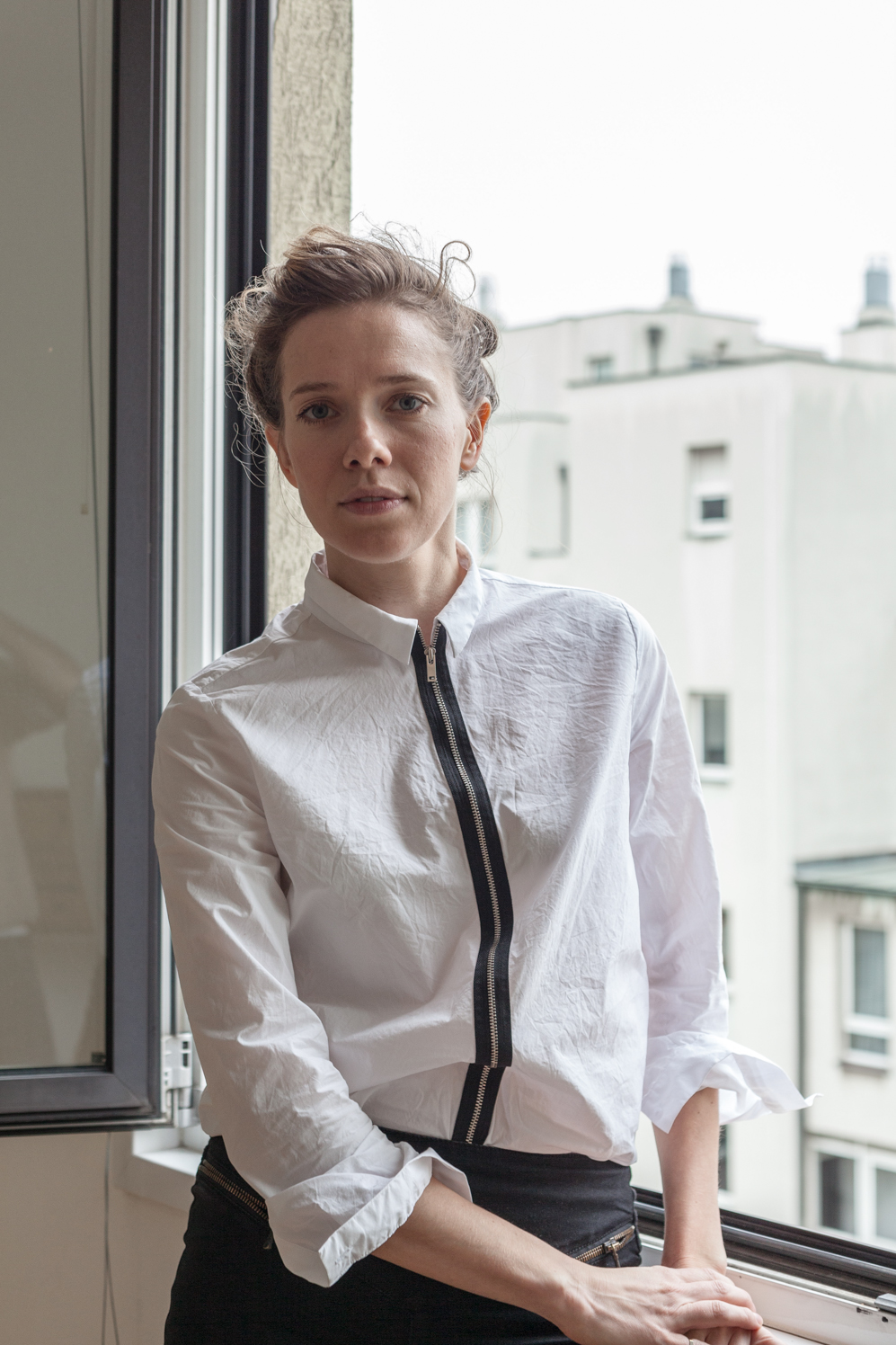 How did you decide on temporary usage, rather than squatting?

We believe that temporary usage is sustainable usage. I have experience with squatters in Amsterdam. It sounds romantic, but in reality it's very hard. Not that temporary usage was so easy. We want to try to make contracts on the same level as property owners. Therefore, it's essential to work with, and not against, these groups. Companies find themselves in an experimental phase just like us – how do you deal with temporary usage? – and there we want to give them courage and take away their fears. Occupying a building just isn't the right instrument to achieve our goals.

What do you offer the owners of the houses in return for making a building available for use?

Temporary usage achieves positive feedback in terms of the corporate social responsibility of a company. It also contributes to the valuation process of the building – without these things I would immediately be talking about gentrification. These are two huge bonus points. We are a reliable temporary partner. The benefits that are attractive to a contractor are different. With small private owners, it usually makes them happy to be able to make something possible and to see something happen. That's also the case with our current partner, Conwert, which is a publicly traded company. However, ultimately the vacancy statistics and the operating costs that we pay monthly are crucial: Conwert benefits by the fact that we've taken these over.
What does your work here consist of?

First we wrote an open call – we got so many requests that we could have filled four houses. In the beginning, we were brokers and showed all the people the building. Then we had to choose the most appropriate out of the applicants. Then the management of the facility was imperative. Where, for example, do we put people in regards to excessive noise? In the next stage we were housing management and caretakers. After water damage occurred on the ground floor we pretty much had a waterfall. So this means calling people and coordination. The handyman only halfways repairs something, then leaves the debris on the floor, which has to be taken away. These are the things that take a lot of time, but – it's part of the job. Right now the biggest task is coordinating the various festivals, our shop concept and the think tank, where we're researching and discussing various types of temporary usage.

What do you like most about your job?

The variety. There's no better feeling than coming in positive and ready to go in the morning and sitting with a cup of coffee thinking about what the day is going to bring. I'm happy that I was able to continue to do this. Of course, it's another story when I think about everything I didn't do at the end of the day. (laughs) You have to learn to be organized. It's through these kinds of projects that you really get to know yourself well.

How did you design this project?

We wanted to turn the floors into 54 small offices and not turn them into co-working spaces. One should be able to have a small office that can be locked or left open. It was important to us that it stays hybrid. Next to artists and architects, who join these kinds of projects relatively quickly, social and research projects should feel at home here as well. In order to bring as much diversity as possible, we assigned each floor a different focus. On the ground floor there are add-ons to the infrastructure of the building: rooms for meetings and a photo studio, for example. But also a café, bicycle workstation and rooms for pilates, yoga, and dance.
The ground floor of the Packhaus looks like a café or a popular meeting place.

We use the ground floor as a transitional space between private and public spaces, so that it's not just the people in the building that have access to it. At the same time, it's also an experimental space, where we can play with alone or with partners. We cooperate with universities and festivals, like the Vienna Design Week and Vienna Open. Slowly the think tanks that have moved into the ground floor are also getting off the ground. These serve as introspective agencies and as feedback points in the projects and are also there to share and discuss our experiences from the project with others.

Is gentrification a theme that you deal with consciously?

Yes, this accusation is always floating around. However, I don't believe that these processes occur so quickly, that we are so influential or that this part of the city could be especially gentrified. In general, it bothers me that gentrification has become a fashionable word, just like hipster, it's thrown around a lot but has also become extremely vague. The city is constantly changing. Just like the skin renews itself, the city does as well. Therefore, the question is: what is a normal appreciation and what is gentrification? What's harmful and what's not? What one really has to thematize is whether people are excluded and if there are alternatives for them – whether displacement occurs and how to respond.

Are there neighborhoods that you would describe as marginalized?

At the moment I live in the 11th district, in the direction of Zentralfriedhof. This is already anything but a traditional neighborhood, but there are also many wonderful and really special spots. Nevertheless, this concentration of marginalized groups, that have no real connection to Vienna anymore and live geographically on the fringes, doesn't seem unsafe to me. Of course, these areas are also parts of Vienna that continue to grow.
What neighborhood in Vienna do you find most exciting?

I like the edges of the city. Long after the last U-Bahn station there are some really wonderful areas. I like the Krieau especially, above all when you continue on and arrive at these old wooden houses. It's precisely those places that you usually don't get to see. Even if it sounds cheesy: it's the unexpected and unknown that waits for you in these areas.

What's your relationship to the first district?

I've come to really like the first district. I used to think that it wasn't used and that Viennese didn't really go there. Since my family and friends have been visiting more often, I like it. For me, much like before, it's like a foreign country, a place where I'm a tourist, I don't know much about the one-way streets and constantly get lost. I always have the momentary feeling that I'm on a city break. It's a pretty good feeling.

What are you working on at Paradocks right now?

We want to implement more rooms to give space to the potential and talent in this city. Of course, it's all well and good what we're doing here, but the way things stand at the moment, it'll be over at the end of the year. Therefore, it's important to constantly look for new ideas. We have a few ideas in the works and are already looking for new locations.
How do you finance everything?

Until now, we've all worked without pay, but this isn't a sustainable solution. Sure, you gladly do the work  – this project is our baby and we all stand completely behind it – but in order to remain sustainable we have to develop it further. Because we can charge a management fee, but no rent, we're looking for alternative financing options like subsidies and crowd funding. Additionally, we have some income from the program on the ground floor.

What will future projects look like?

We want to develop projects that are financially viable. We want to establish a business model. The way future projects might look in a concrete sense depends on the nature of the building concerned. Packhaus is very concentrated on small businesses. This doesn't have to be the case with other projects. It's a great feeling when you walk into a new building and immediately begin to think about what you could develop there. This is one of the best moments, when everything is still open, you can see the huge development potential and are happy about what's coming.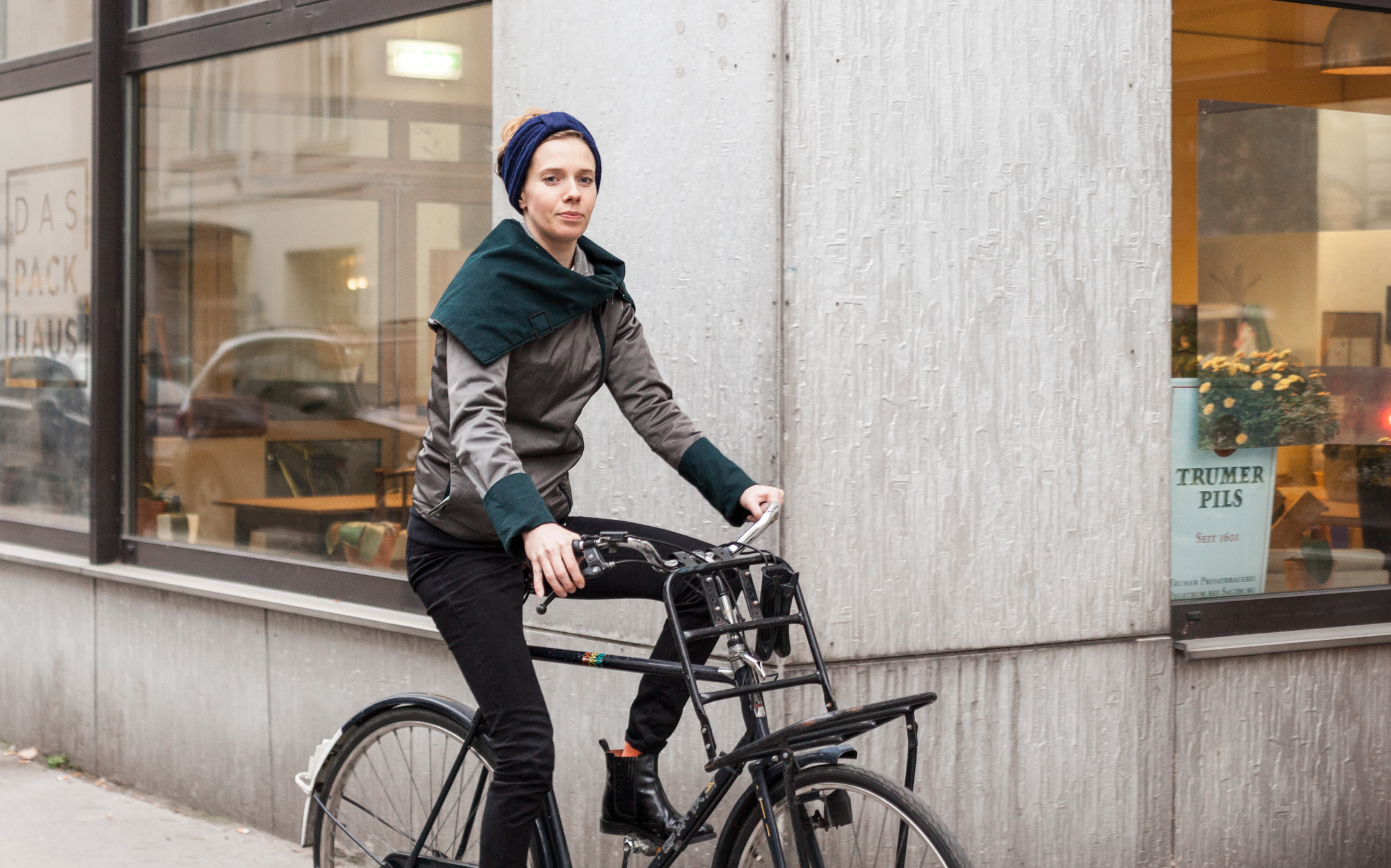 Margot, thanks for discussing your ideas on the temporary usage of spaces as well as the importance of allowing creative initiatives grow.
Head over to Paradocks|Bridging Potential for more information on their projects.
This portrait was produced in collaboration with the Vienna Business Agency and its creative center departure. Browse all previous stories to get to know more of Vienna's emerging talents.
We've chatted with a number of individuals who have defined Vienna's creative scene, have a look.
Video: Nikolaus Sauer
Photography: Maximilian Pramatarov
Interview & Text: Werner Sturmberger