Trying your hand at different things is not a rarity in the creative world. One day you're a photographer, the next a stylist, the next a pint puller in the local bar. But Soli Zardosht has taken more of a career u-turn than a detour. Leaving a job in fashion as a menswear designer, she combined her Persian heritage and love of cookery and planted a taste of the Middle East into London's Broadway Market. She's now the resident chef at Cafe Oto, a music and arts venue in Dalston, east London, that specializes in jazz, world music and, well, anything of value that other venues don't seem to pick up on.
Like her food, Soli's Hackney home is a feast for the eyes thanks to an abundance of thoughtfully placed objects. She lives here with her boyfriend and the walls and shelves are littered with their collective found things. But there's no meaningless bric-a-brac – every piece seems to have arrived by boat from an exotic location or has an unusual story on how it came to be there. The flat throbs with color and the scent of spiced candles. A barefooted Soli seems as much part of the furniture as the handmade throws and "samovars", bringing a modern interpretation of Middle Eastern culture and history to London's east end.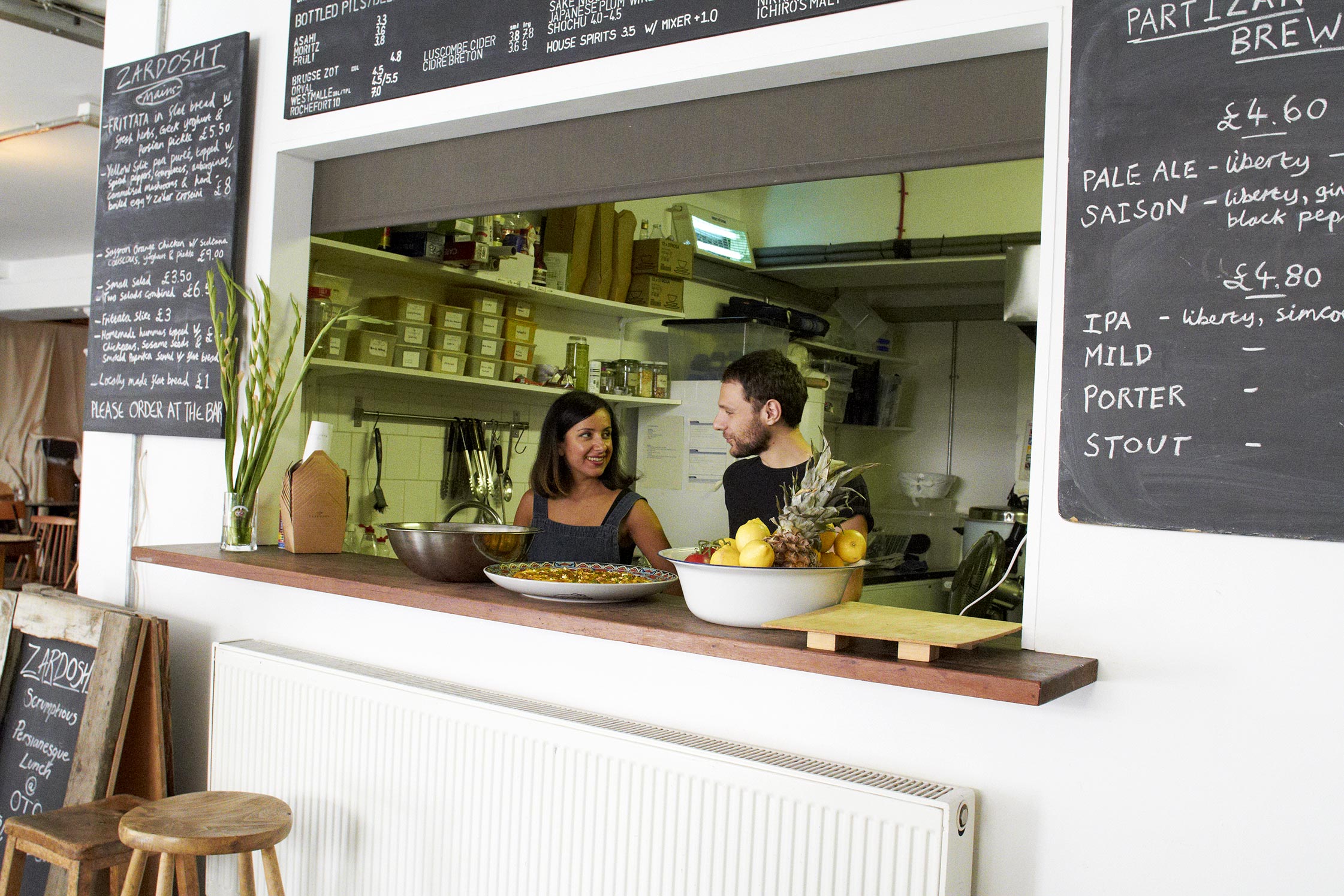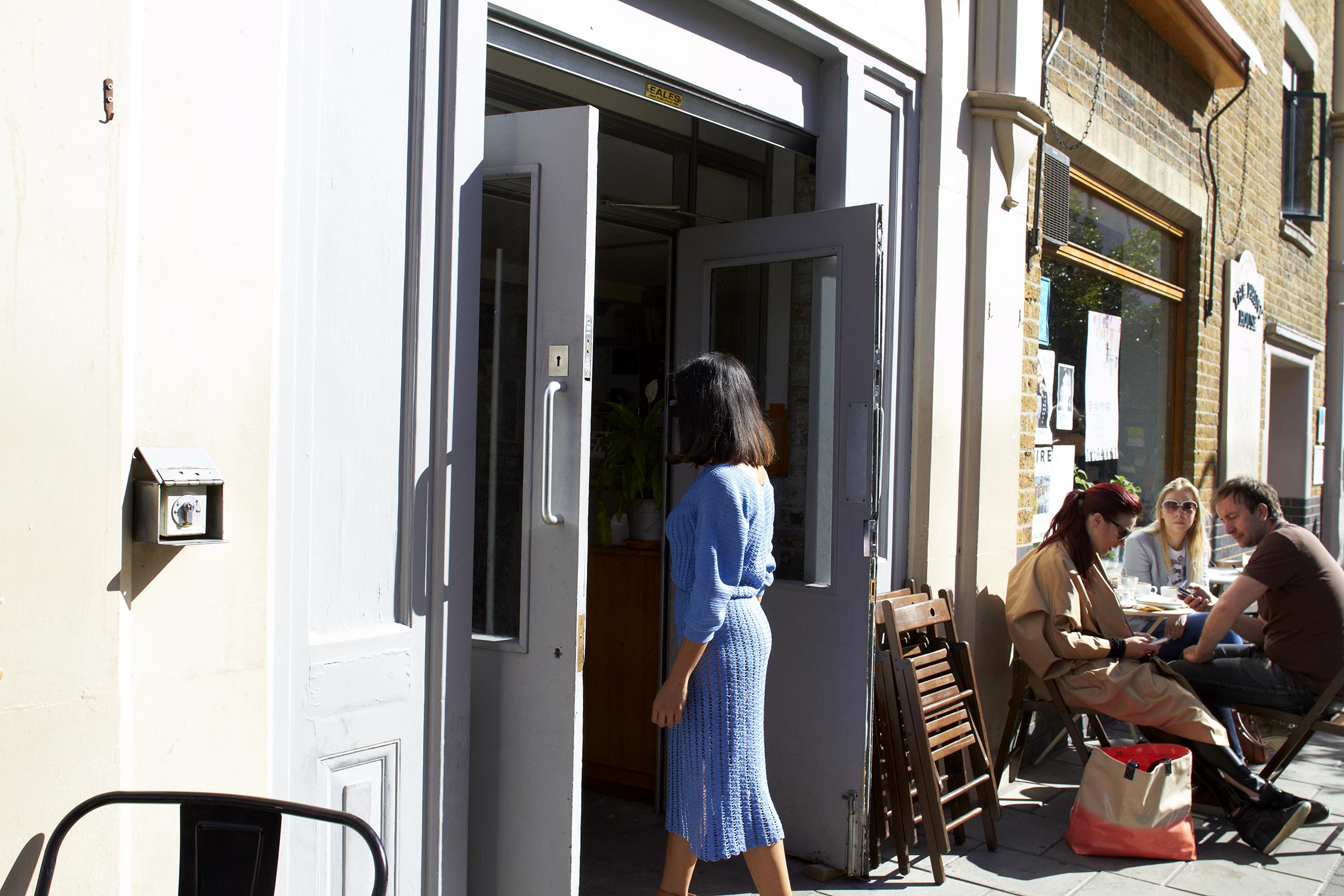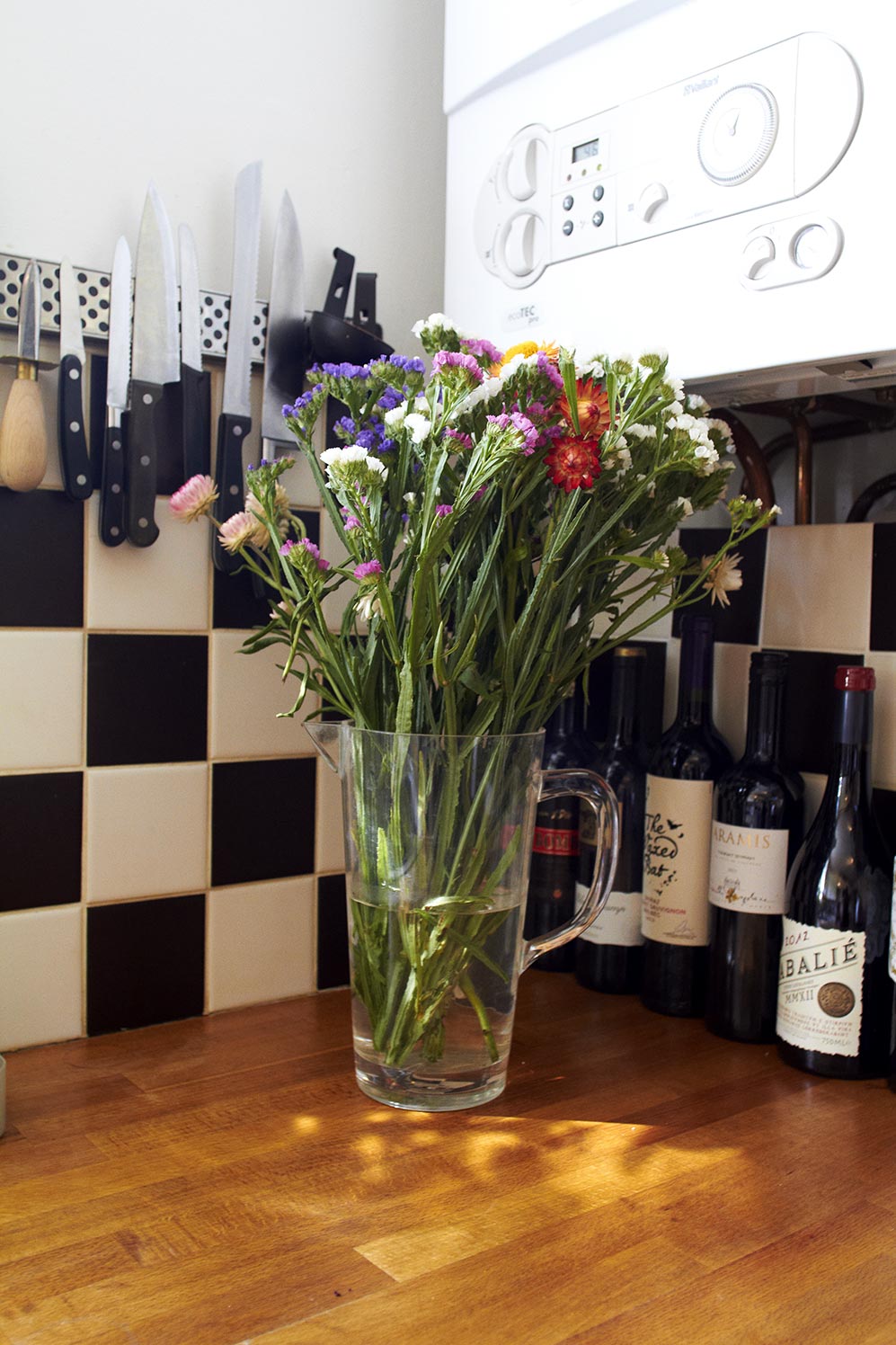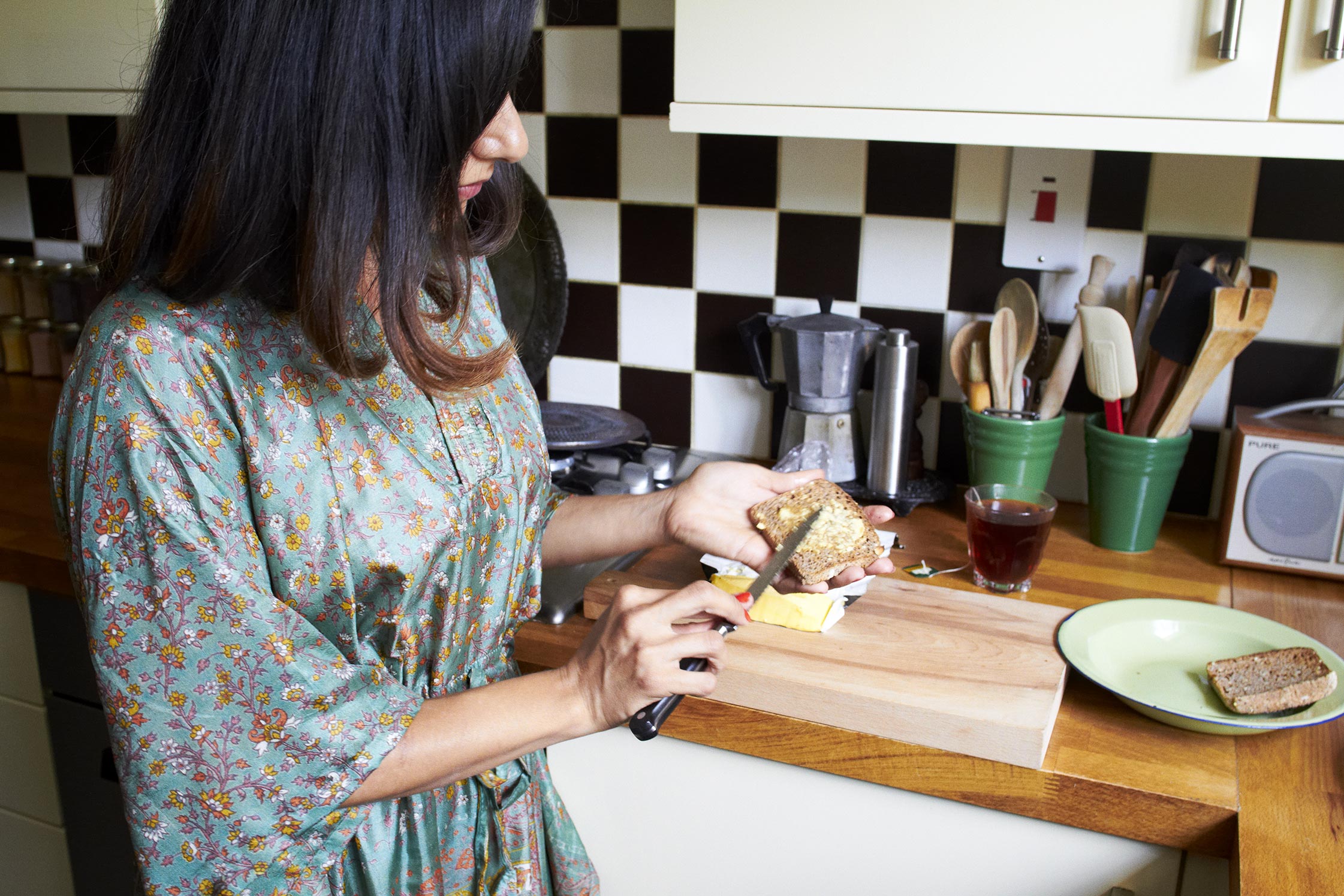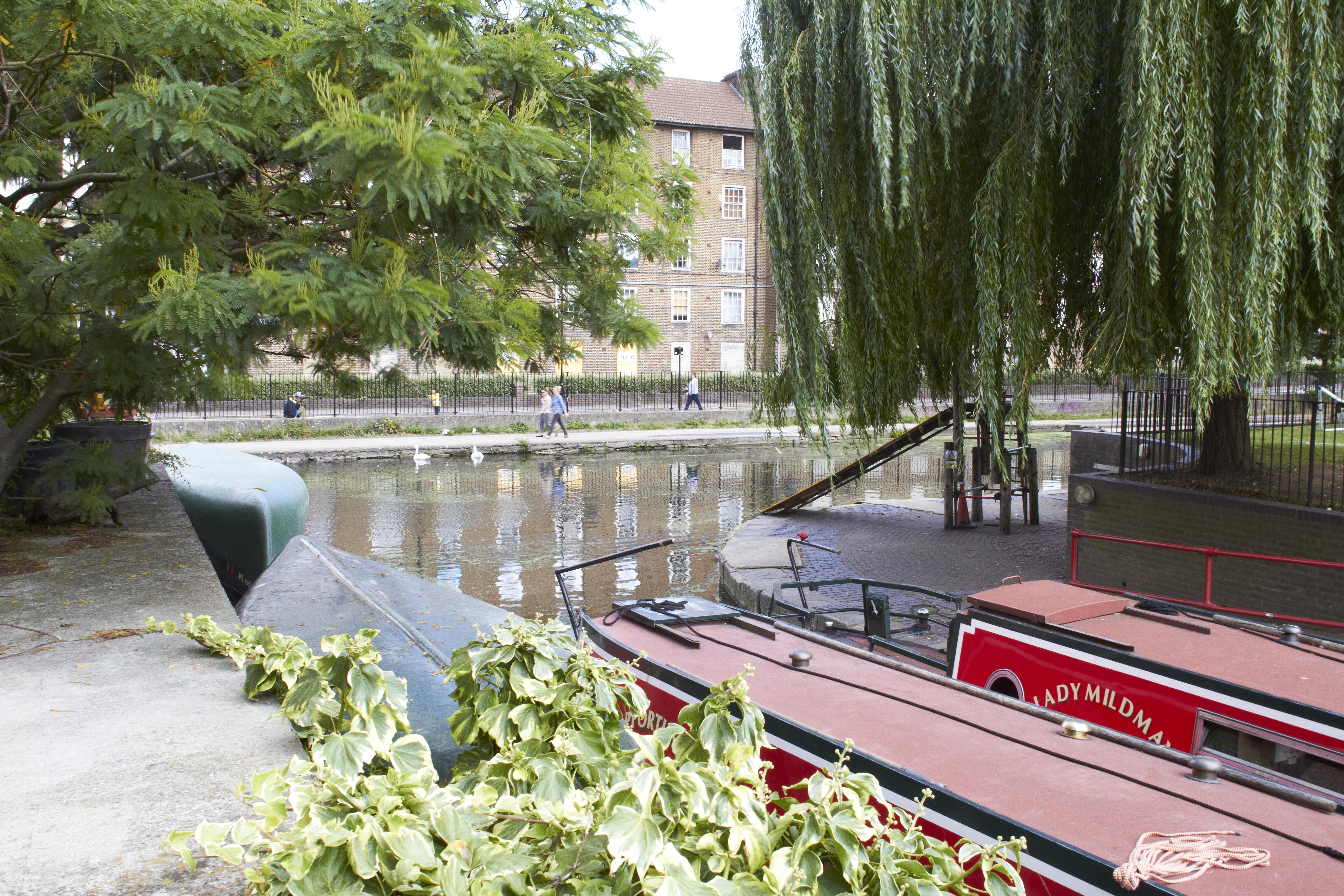 How did you originally start working with Cafe Oto?
I'd had a stall on Broadway Market for nearly three years when I heard Oto were looking for someone to run their kitchen. I think I was just looking for the next step, looking to progress. This felt more right than opening my own cafe. It's a venue that I used to go quite a lot so I actually felt honored to work with them. It's a husband and wife team. We met up and got on really well, which was important to me. They have a lot of international events and play music from around the world so it appealed to them to have food from a different culture. It's turned out to be a great combination. We used to do it only on weekends, but now it's Tuesday to Sunday and soon were going to start Tuesdays as well. They leave the running of the kitchen entirely up to me.
How did you first get into food because I hear you used to be a menswear designer?
I was made redundant from my job but hadn't been happy there anyway. The job was in manufacturing, working for a supplier for the high street with a focus on margins and totally different products. It was a change coming from high fashion. I'd always wanted to do something with food and thought, perhaps naively, that I could have a stall on Broadway Market as well as work in fashion full time. After being made redundant and getting the stall food took over my life.
Have you always been a good cook?
I guess so, I've always loved cooking. Everyone in my family cooks. Most Persians are really into food. It's a cultural thing, similar to how it is in Italy. This term "foodie" doesn't exist in Iran because everyone is into food, everything is centered around food. When you are having an event you start with the food and then you build everything else around it.
Were you born in the UK?
No. I was born in Iran but grew up in Dubai so I was surrounded by a lot of Arabian food. There were a lot of Lebanese restaurants around and that comes through in my cooking.
Do you tend to experiment and create dishes that are more contemporary?
Some ancient Persian and Middle Eastern dishes are just too perfect to mess around with and I would cook them at home, but creating something new is the part of my job I enjoy the most. I don't cook traditional dishes at Cafe Oto but I do use the same methods and ingredients. Cooking from a recipe would be boring to me. Everyone in Iran can cook those dishes. I want to do something else with the ingredients, something modern that incorporates my design to make it my own. Being at Oto is good for me because I can change the menu more regularly and experiment more. At the market, people would want their favorite dish and would complain that they had nowhere to get it during the week. But now they can have it more regularly they are looking to try something new.
Did getting the kitchen space at Cafe Oto make you feel more like a chef?
When you have your own kitchen and you are working with a team of people it does make it feel more real. Before I was cooking everything from home. But I don't really know what I am. If I don't say that I am a designer when people ask what I do I feel like I'm not being true to myself. I always say I'm a chef and a menswear designer.
What is most important to you when you are creating a new dish?
I really care about things visually so it's important for me that they not only taste good but are also aesthetically pleasing. Not in the way a Michelin-starred chef might – I've worked in kitchens before where they pick things up with a tweezer. I care about color and people respond to that. They come to the stall and say how beautiful it looks and take photographs. The colors are always vibrant, even in just a salad. I would never make a dish that was just brown.
Everything in Iran is incredibly romantic. I come from Shiraz, the traditional wine region, and the people are so romantic. Shiraz is full of Seville oranges. These orange trees line the streets in spring and you can smell and see orange blossom everywhere you look. I use a lot of orange blossom in my cooking because I want people here to get a little hint of all of that rather than just eating a dish that twenty seconds later is gone.
And have you tried to do the same with your house?
Yes, I wanted it to tell a story about where I am from.
What's the significance to this eagle stamp?
That's called a Faravahar – it's the sign for the Zoroastrian religion, one of the oldest religions in the world. They celebrate fire and that stamp is about a burning fire that never goes out. Their prophet is called Zardosht, which is my surname, so when we went to Iran a few years ago to get some handmade fabrics, we picked up this stamp. There was a guy with a million wooden stamps by his side, stamping the fabrics one by one to create these wonderful patterns. I took this one back with me and changed the name and logo of my brand. While we were there, we went to see some of the Towers of Silence. They put their dead on these towers because they don't want to contaminate the earth. They are quite amazing places. They aren't being used anymore but people still go up there and leave flowers.
What about these decorative jars?
They are called samovars and are used in a traditional way of making tea in Iran. You fill the urn with cold water and have coal in the bottom heating up the water. Then you have a teapot sitting up top with really strong tea in it. Any time of the day, you pour a little bit of the really strong tea into the cup and add hot water. It is the centerpiece of the house because Iranians drink a lot of tea. One of them belonged to my grandmother. I remember her having it when I was a child. I used to look up at it, it was absolutely huge. But when I went back to Iran, my auntie gave it to me and it turned out to be this tiny little thing. I found another and had to bring the two of them home in my hand luggage. They were really heavy but there was no way that I was putting them in the hold. I loved my grandmother so having this one object of hers means everything to me.
When you're at home in London, what are your favorite places to visit?
I don't tend to have favorite restaurants as there is something new popping up every week, but I really love the Geffrye Museum. They have a beautiful fragrant herb garden open in the summer. The smell is amazing. I also love walking along the canal to Broadway Market. I don't drive. I walk or get the bus or cycle very badly so I prefer not to venture too far out of Hackney.
Do you travel much outside of the UK?
Yes, to all sorts of places. I'm very interested in the Middle East, Syria and Lebanon as I have a lot of friends from these countries. But this year my boyfriend and I went to Malaysia. I like being able to bring beautiful objects home and Malaysia appealed to my design taste. We also went to Denmark, to Copenhagen, last year which we really liked. They were so tasteful, it was ridiculous. Everything – it's in their genes. But I don't have a lot of weekends away because of my work.
Do you still design?
I haven't done it for a while but it's something that I'd like to go back to.
I wonder how you can combine the two?
I'd like to have a space that sells food and objects or clothes. A way to a man's heart is their stomach, so maybe I can feed them and then make them buy something. But I'm in no rush. I want to take my time and learn. That's not to say I'm a happy go lucky sort of person. I've always been very ambitious. I'd also like to do a book at some point.
You've done some TV work. Is that something you'd like to do again?
Yes I would, although it was a little nerve wracking. I became very aware of what I was doing – "Does the butter look okay like this" or "How am I holding this spoon" – but it was fun. It was for a Persian TV company. We were talking about making a program in East London as a lot of Persians only know about West London culture. It would be nice to bring a bit of East London to them in the same way that I've brought a bit of Persia to East London.
Thank you Soli. We'll be over to Oto to sample some of your colorful salads soon and hope you decide to bring your eastern cooking and style back to the TV screen.
Photography: Patricia Karallis
Interview & Text: Amelia Phillips