With a jaunty wool cap perched atop his wild mane of graying hair and a pair of eyebrows like wooly caterpillars, Rolf Henke is more of a poet than an organic farmer. He speaks about his land and the history of agriculture with the type of language Shakespeare used to describe young love and royal dynasties.
On a brisk autumn day he arrived to greet Freunde von Freunden with a spider dangling from his jacket and a ladybug on his sweater. "Some people have a parrot on their shoulder," he said. "I've got a spider on mine." He fed us some rich meaty bean soup and took us on a slow stroll around a small corner of his property – about 2000 hectares in the UNESCO Biosphere reserve Schorfheide Chorin, one of Germany's largest stretches of protected wilderness about an hour north of Berlin.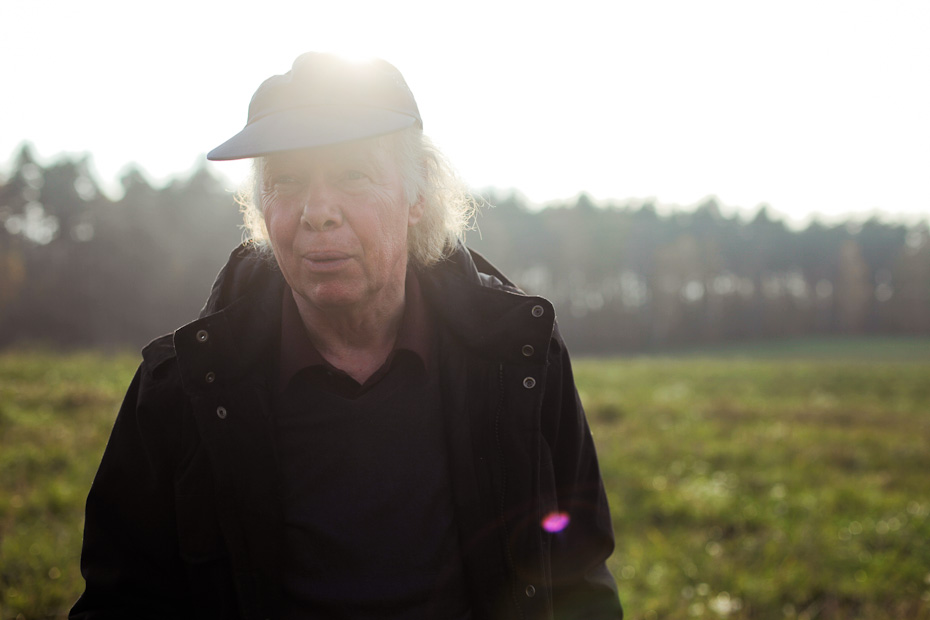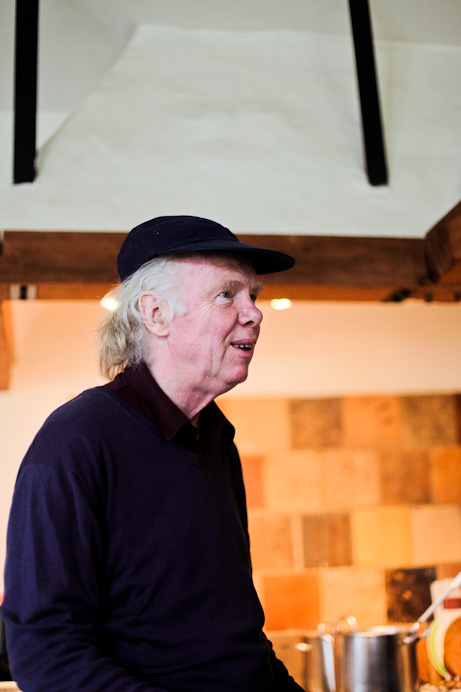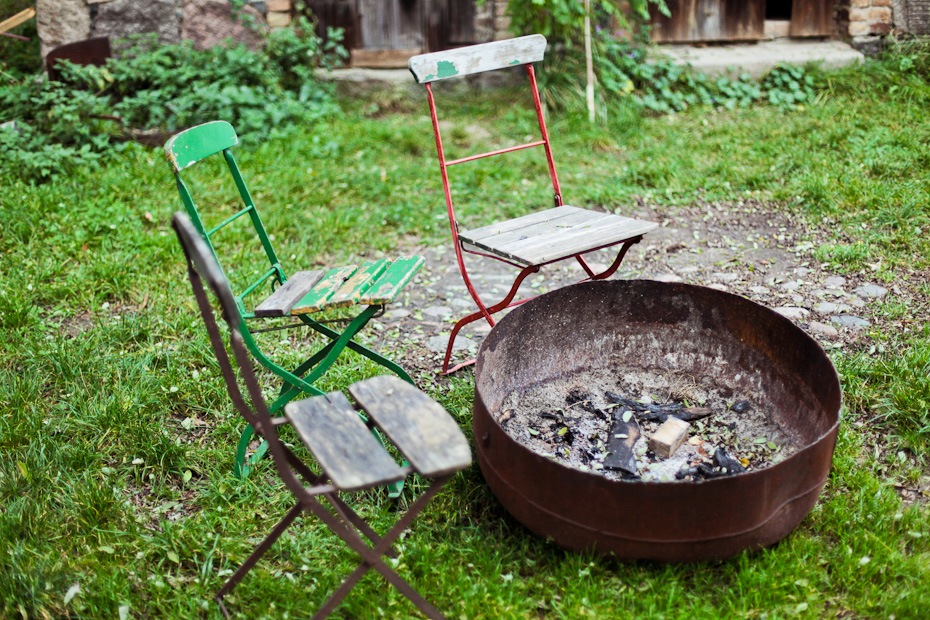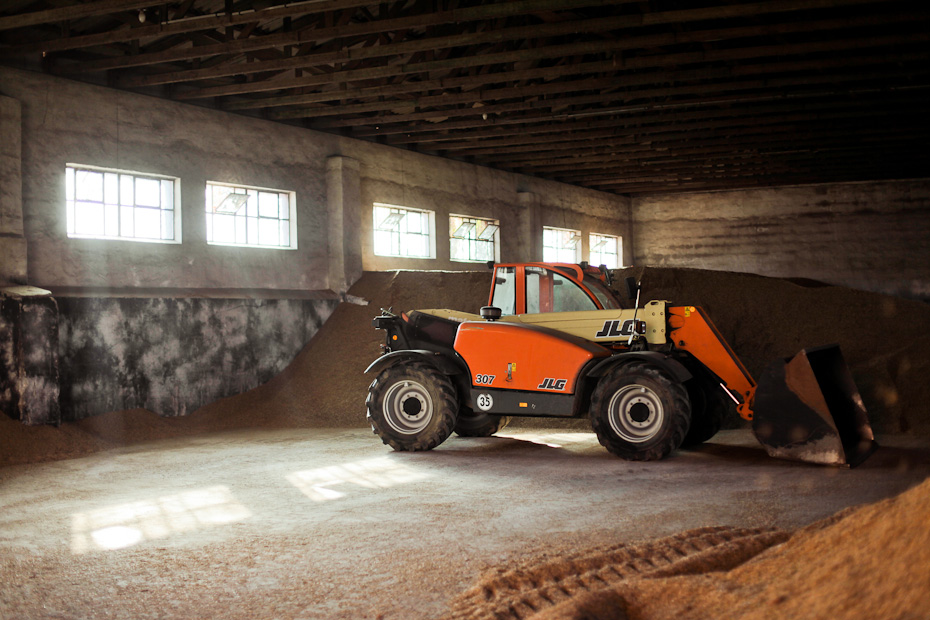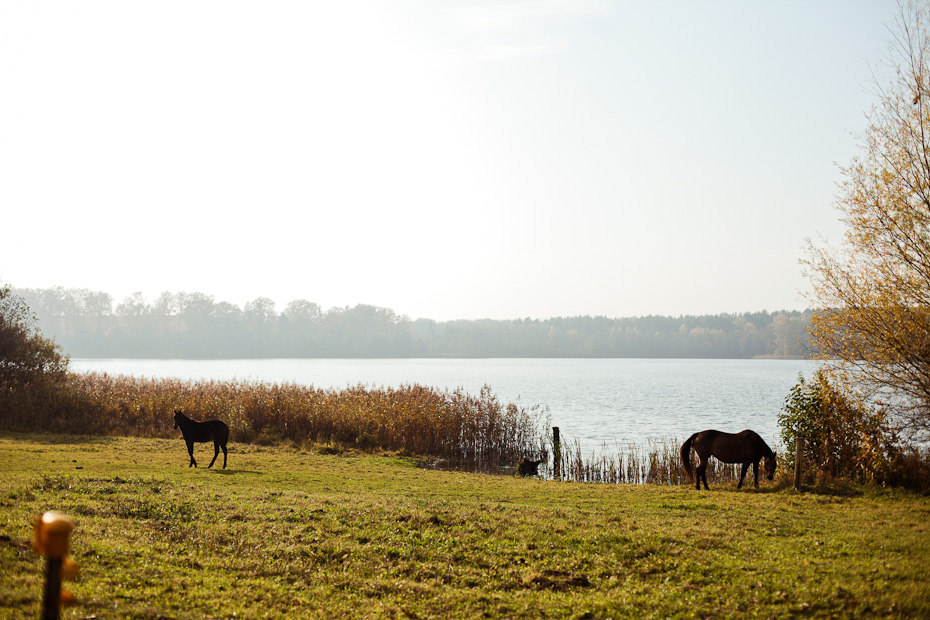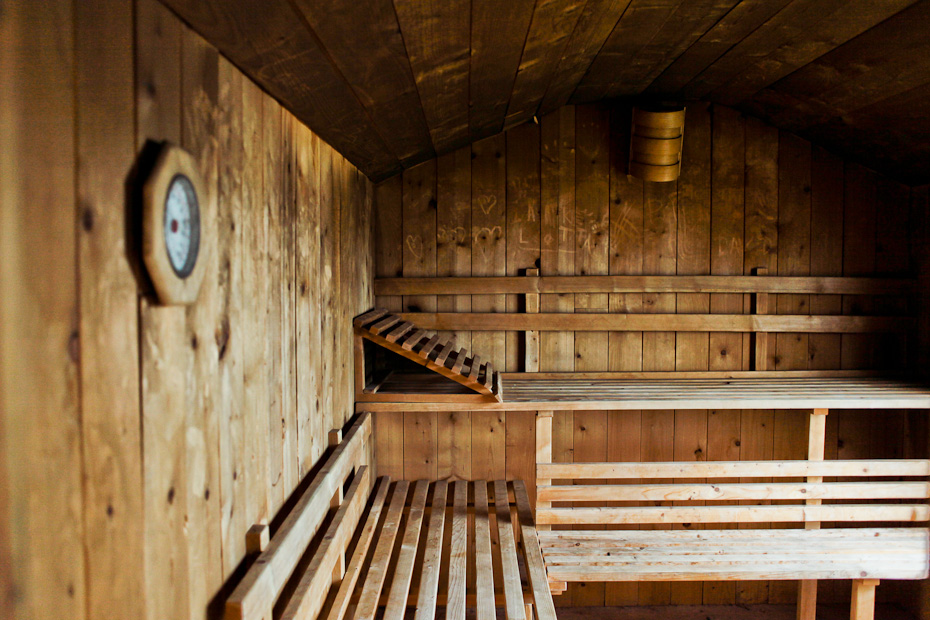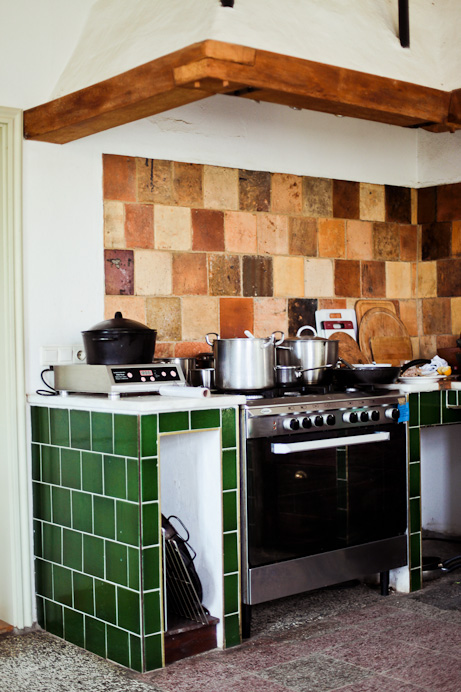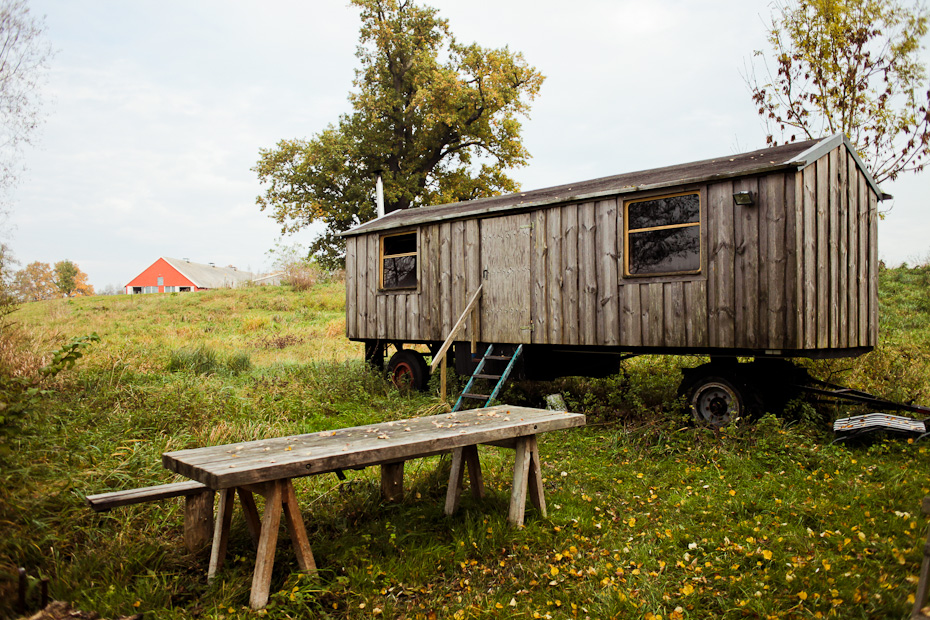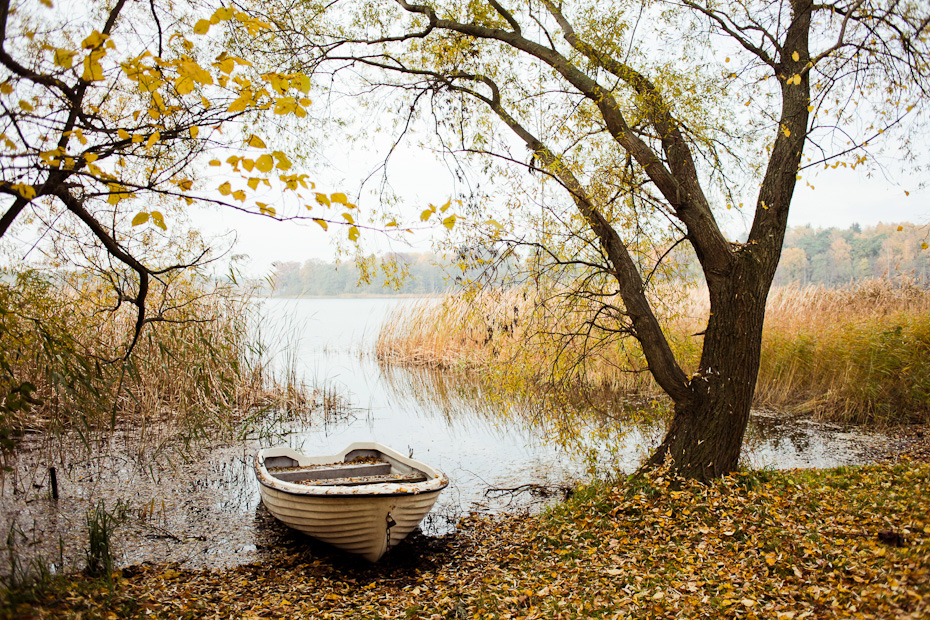 If Rolf resembles a poet it might be because he once planted words as he now plants seeds. He arrived in Berlin as a student in the heady, revolutionary days of the late 60s. He was there, protesting at the demonstration against the official visit of the Shah of Iran. As he recalls how it turned violent and how he himself was hit over the head by one of the riot police it is almost as if he still feels the pain of it.
It was his involvement in the 68er-Bewegung movement that sparked Rolf's lifelong connection to the printing press. Early on, he and his camarades would go into Amsterdam's national archives, slip obscure or unpublished works by the radical Austrian-American psychiatrist Wilhelm Reich under their shirts, Xerox them and then return them before printing thousands of copies of the pirated version.
Eventually it led to him investing in his own press in Berlin and then later, to starting a printing company which eventually published Berlin's TAZ newspaper. The irony is that in his quest to spread Marxist and left-wing liberal writing, he became quite wealthy.
Easily a decade before companies were investing in going carbon neutral, Rolf knew he wanted to turn his profit into something green. He and his young family lived nearby Gut Temmen in the mid 90s, camping out in circus wagons that he bought from Circus Roncolli. In 1997 he bought Gut Temmen, 700 hectares of land that included a mix of historic farmhouses. The main house, which now serves as a five-room guesthouse, dates to the mid 1700s and some of the other farm buildings, several of which are built of brick, are from the mid-19th century. In the early 80s, Rolf took over about 1200 neighboring hectares including an historic timber framed church and a small villa, where he now lives with his family.
Although he still continues to run his printing company, he spends as least three days a week in the country, checking on his 1600 cows and 200 happy pigs. His goal is to raise Germany's most healthy natural animals and to give a sense of "terroir" in the meat Gut Temmen sells. Some of the best bits of the cow ends up on the tables of Grill Royal; Stephan Landwehr and Boris Radzun are huge fans of Rolf and his bio-projects. Much of the pork is turned into a locally celebrated sausage which is made by hand as one would have made sausage two hundred years ago and sold at Gut Temmen's little "imbiss".
Let's start at the beginning. When did you first arrive to Berlin?
I was born in the small city of Schaumburg-Lippe in Niedersaxon. As a kid I was always out in the fields. I stayed there until I finished Abitur. When I asked myself where I would go there was no question that it would be Berlin. My father had problems with the city because at that time it was well known for its revolutionaries. On one side Berlin was quite an ugly city but on the other side it was a major center for freedom. From there a political stand was taken. I was there on June 2 1967 at the demonstration over the Shah. Not very far away from me Benno Ohnesorg was shot and killed. What also really made an impression on me was how the police hunted us. They beat me up. I was hit over the head with a bat. On Gollmannstrasse, a street where these days I sit down and have a coffee. That for me was a key life experience. Even today it's something that effects the way I think and my political orientation. Back then there was a light. We were fighting to get out of that small German town mentality. We were fresh and free. We had intellectuals on our side who could argue better than the rest of them. We had music and literature. Every week there was a demonstration. Berlin was the center.
In the middle of this protesting and discussion you learned to run a business. How did that happen?
In the late 60s I went with some friends to Afghanistan. He had two VW vans which cost 300 German marks per vehicle. My friend would charge people 150 marks to go to Kabul. This trip was an important school, also for my economic career. Every day we were traveling through a new country. And each country was a new potential market for us. We sold polyester shirts which we bought cheap in Berlin and sold for the most in Prague. In Yugoslavia at farmers markets we arrived with a sack of old fashioned bras. I would be swinging the bras into the air and I would be almost overrun by local women. We ourselves would be wearing long black wool coats that we'd sell for a profit in East Turkey. Until we got to Turkey we had to wear them. Six weeks after I returned to Berlin I went on the same trip again. And then I went again but this time on my own. I went by boat and train and bus all the way to Dehli and Goa. I traveled with some eccentric people from France. These trips gave me self-confidence. It made me think, "You can do things."
How did you get into printing?
When I returned to Berlin I was part of a group that printed text from Willem Reich. Astounding things which weren't published. At the time communist writings were not allowed in the libraries. We had to go to Amsterdam and put the writings under our shirts and then photocopy and then copy them. We printed it in the cellar back in Berlin. We'd be printing day and night on a big table. We'd sell 1500 to 2000 pieces. At the time I was living in a WG near the Kudamm. I won't tell you anything about it. Amazing. Lots of dirty stories. Anyway, I always had a respect for the technology and the work. I was always looking to improve the technical side of printing. I bought my first press for 300 marks, 150 was borrowed. That was the start of the whole thing. We worked hard. We published thousands of political posters and pamphelts. But we tried also to be self sufficient. In principle we only printed what suggested democracy. For example the TAZ. We believed in the freedom of the press. There were other conventional people that couldn't believe we were printing these things. I started the StadtRevue in Cologne in 1975, It was one of the first city newspapers and is still the only self sufficient one. We were driven close to bankruptcy but that was another educational process. We built it back up piece by piece using only the highest modern technology.
How did you find Gut Temmen?
I had lived on the land of a friend that was about 10-15 kilometers away from Gut Temmen. This was in the mid-90s. I had bought two circus wagons from Roncalli. I knew Roncalli from cologne. At the time my girlfriend and I had made a little film about him. And he had always showered in my apartment because he lived in a wagon. I paid 50,000 mark for two of them, both of which had amazing 30s original interiors. We parked the wagons in the countryside for a few summers and soon afterwards came a bid to buy Gut Temmen, 700 hectares of land which had been farmed since the 13th century. I was competing with people that wanted to build golf resorts and polo fields and special hunting lodges so it took me two years to win the bid. I bought the farm in 1997. That was a very effective year. I bought the farm, my son David was born, and I bought new machines for my printing business in Berlin.
Did you have a particular concept for Gut Temmen from the beginning?
I had a philosophy but no plan. I hired three people who just do farm work and repairs the whole time. I hired an excellent manager, Hans-Martin Meyerhoff, a true farmer from a family of farmers that goes back generations, who was able to put things into place. Gut Temmen was conventional farmland so we had to take three years to switch it over to organic principles. I knew I did not want to plant corn and I wanted to invest in the animals. The cows eat only natural grasses and clays and Lucerne. This is very important. We take a longer time to raise our cattle but they are much healthier than any other cows. Everything from the food they eat to their surroundings effects the taste and quality of their meat. Like a good winemaker, I believe in a terroir of meat. The area that we are in, Schorfheide Chorin, is an UNESCO biosphere reserve. There is a large number of rare plants and animals that live here together. Some of the last wild herbs, black storks and eagles. The reserve allows these animals the space to live as they require. We want to work with nature without disturbing it as much as possible. We want to find the borders where farm labor and landscape can benefit each other. We hold seminars here to discuss agriculture and modern technologies and historic techniques.
It seems that it would be difficult to sell Gut Temmen meat at a fair value that reflects the work that goes into raising it. Berliners would still rather save money on food and buy at Aldi rather than LPG.
It's true. It's not really possible at the moment to make a real living from truly free range organic meat. Many Germans still don't understand the value of organic ingredients. But I think that will change. If you look at what people are willing to pay for beauty or health products, it seems logical that eventually they will understand that what they eat is just as important if not more important.
You also raise horses on the farm. Do people come to ride?
Yes, we own about a dozen horses and other people pay to put their horses up here. Anyone can come here and go riding with Suzanne, the woman who takes care of the horses. She is an example of the kind of local connections we have encouraged here. She came here several years ago in her early 20's and help trained abused horses, horses no one could ride. She lives here on the property, now with her husband and son, and is an important part of Gut Temmen. Another example is Uta Kietsch, a woman who came here three years ago and works and experiments with rare hybrid and wild seeds. She also lives here and we give her a hectare of land to work on and in exchange she helps us with our garden and gives us surplus tomatoes. There are no real rules. The people that live and work here are independent people that look over everything together in a communal way. With all those different voices it makes for some difficulties but I am not aiming for perfection. I could attempt for perfection but there is no true perfection. We have a structure here where we can throw away commerciality. We don't have that economic pressure—although it's not like we are in debt either. It's successful here if we see it as successful.
I like the organic design of the Guthouse, like the birch tree stair banisters and the grey and white striped walls. Who designed the interiors?
The interiors, like the Gut itself, is designed in a collective way. I have the initiative but a lot of ideas come from the others. We'll talk about it over lunch and then organize it.
I see you have a Paul Bocuse gas stovetop in your house. Do you like to cook?
Cooking is one of my central passions. It's a release for me. It's the only thing that I can start and finish and also enjoy within a few hours or a day. And then when there are other people around cooking and eating is also socially enjoyable. I believe is using the best ingredients. It's the combination that make's it interesting. I might cook a stuffed pig's trotter with octopus. Both are simply spiced but served together it give off complex flavors. I cook in a mostly spontaneous and sometimes communal way. I allow others to cook. We often have dinner parties here or in our house in Charlottenburg. But when I cook I prefer to do most of it on my own.
Thank you very much for your time and the wonderful day.
Photography: Ailine Liefeld
Text & Interview: Gisela Williams