Oskar Melzer was 13-years old when he had his first pastrami sandwich. To celebrate his bar mitzvah his parents had taken him on an overseas trip to New York City. One visit at Katz's Deli later and Oskar was sold. Once he was old enough, he thought, he'd open his own deli and sell the best darn pastrami sandwich Germany has ever tasted. He didn't. He became a world famous DJ instead.
Throughout years, however, even while DJing around the world and cementing Berlin's debaucherous club scene reputation by running prime locations like Pogo Club, F.U.N, and Weekend, Oskar kept his eye on the (matzo) ball. As of spring 2012–twenty-something years after the decisive sandwich at Katz's–Berlin has the pastrami joint it deserves.
Just a few weeks old, but already the coolest kid in school his New York-style deli is every bit the fulfillment of Oskar's childhood dream. And within the city's ongoing historio-aesthetic style-wars, it's just too perfect that the only things Jewish in this historically Jewish building are Oskar and his delicious pastrami sandwich.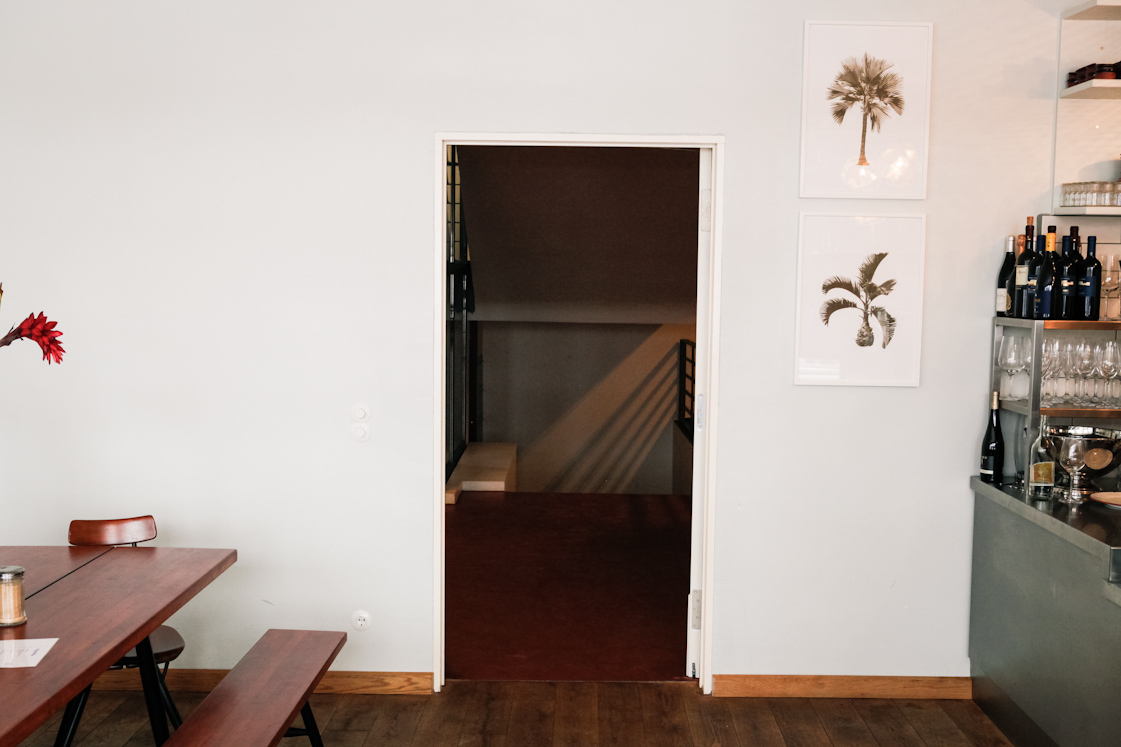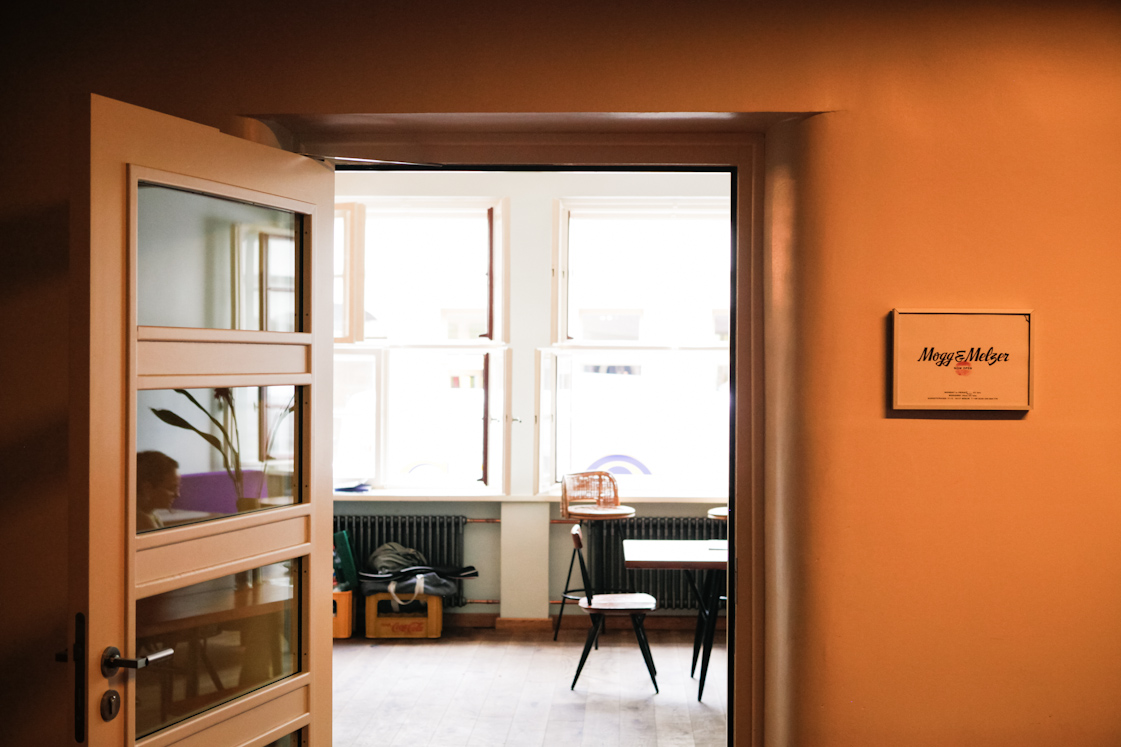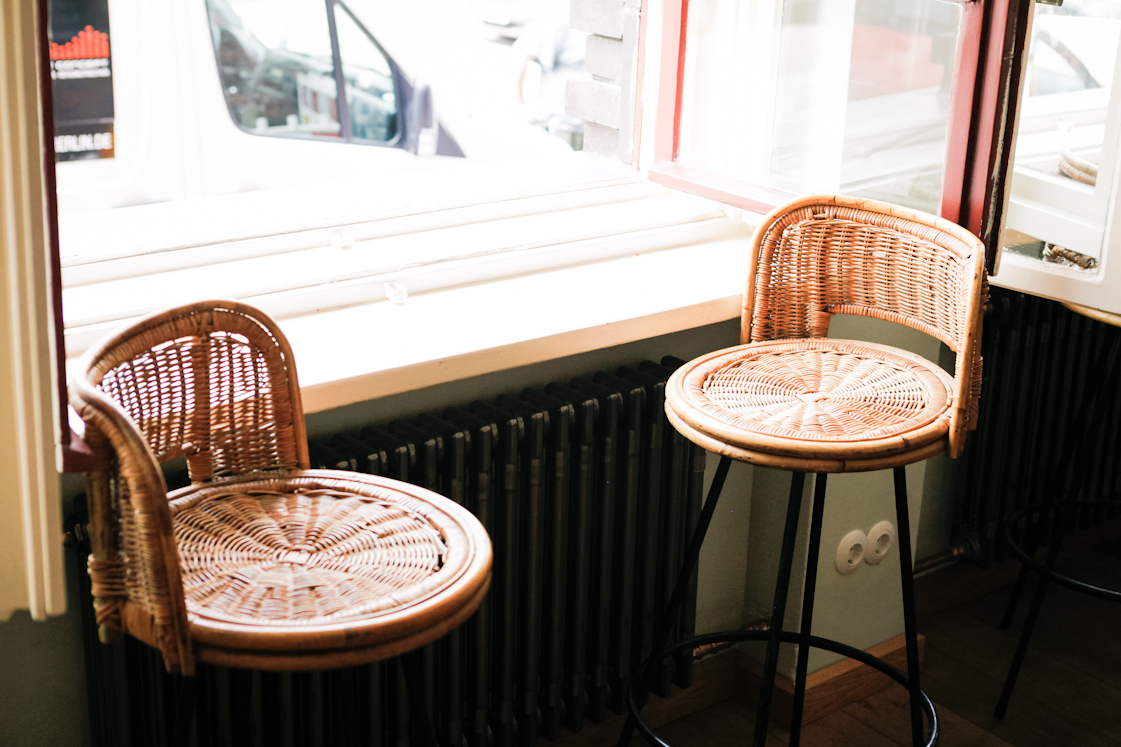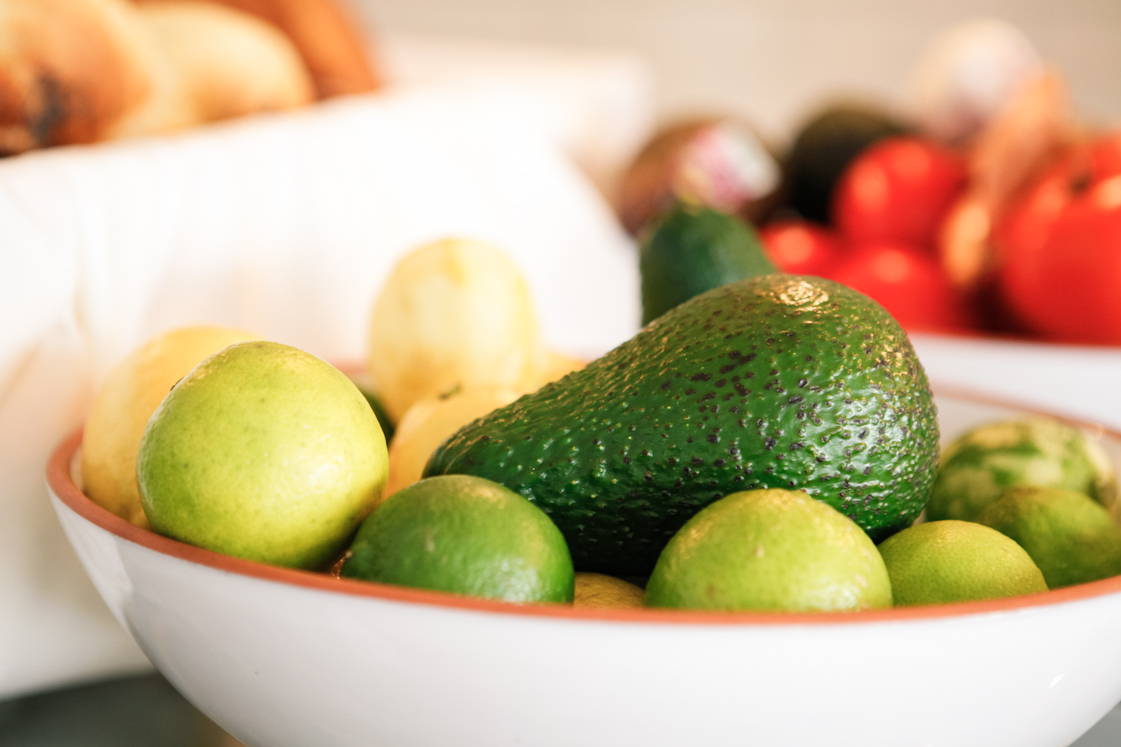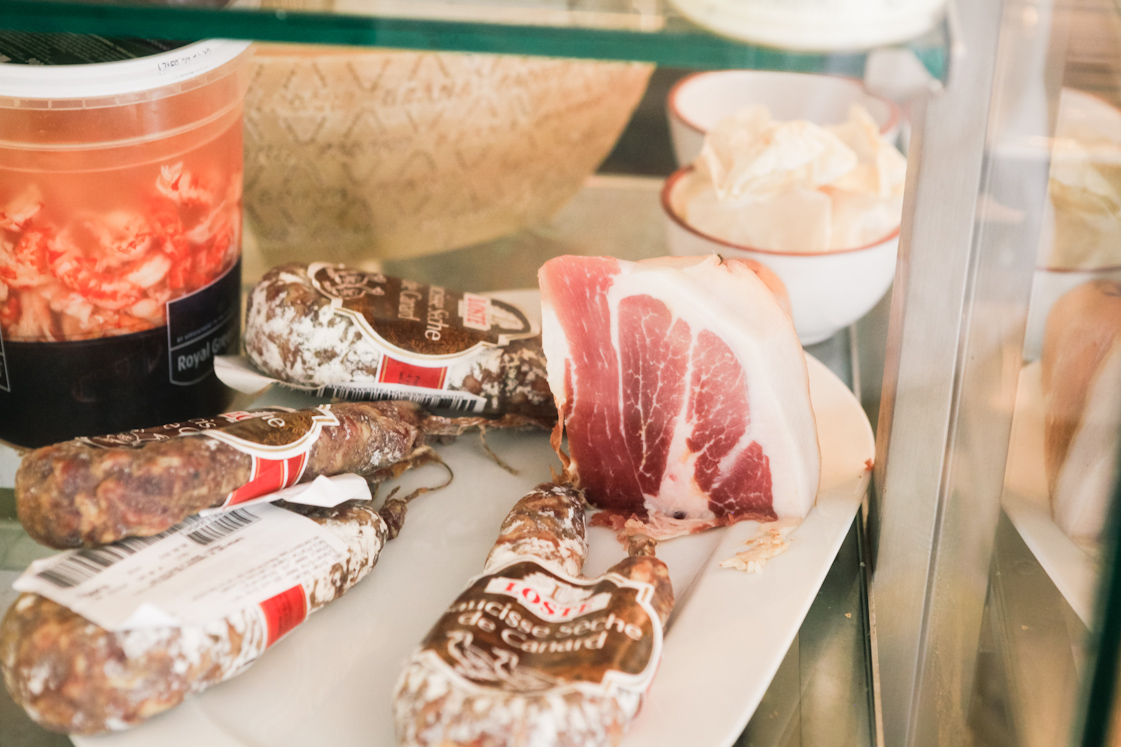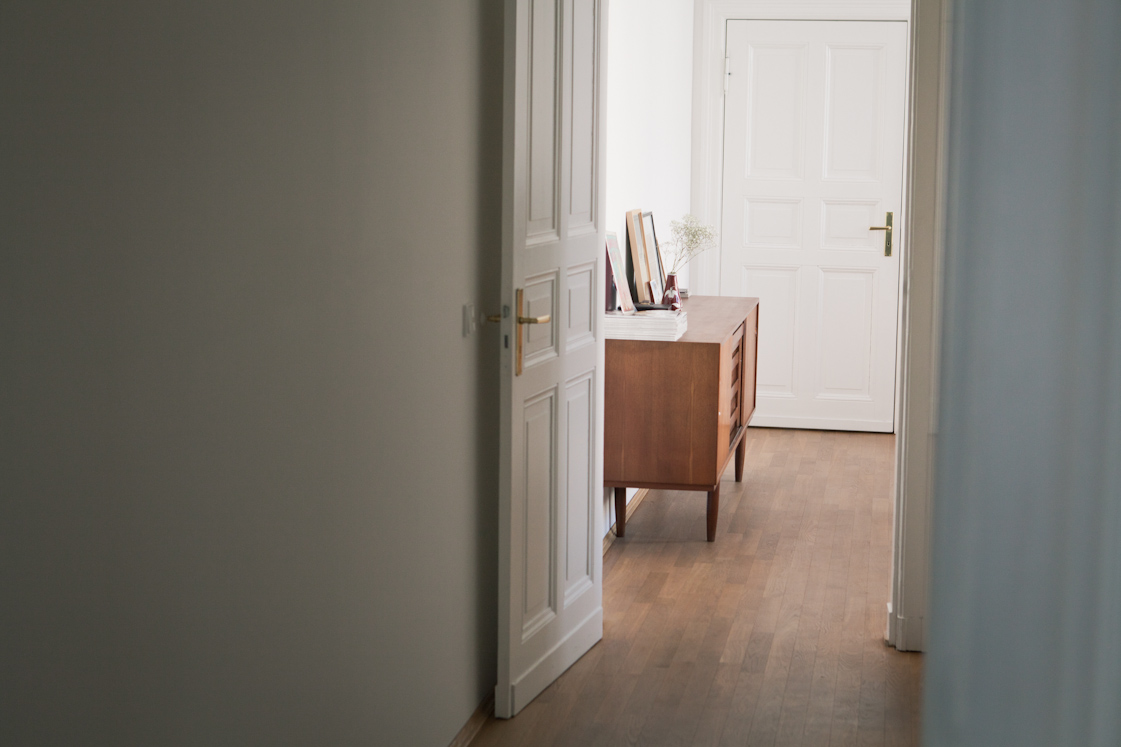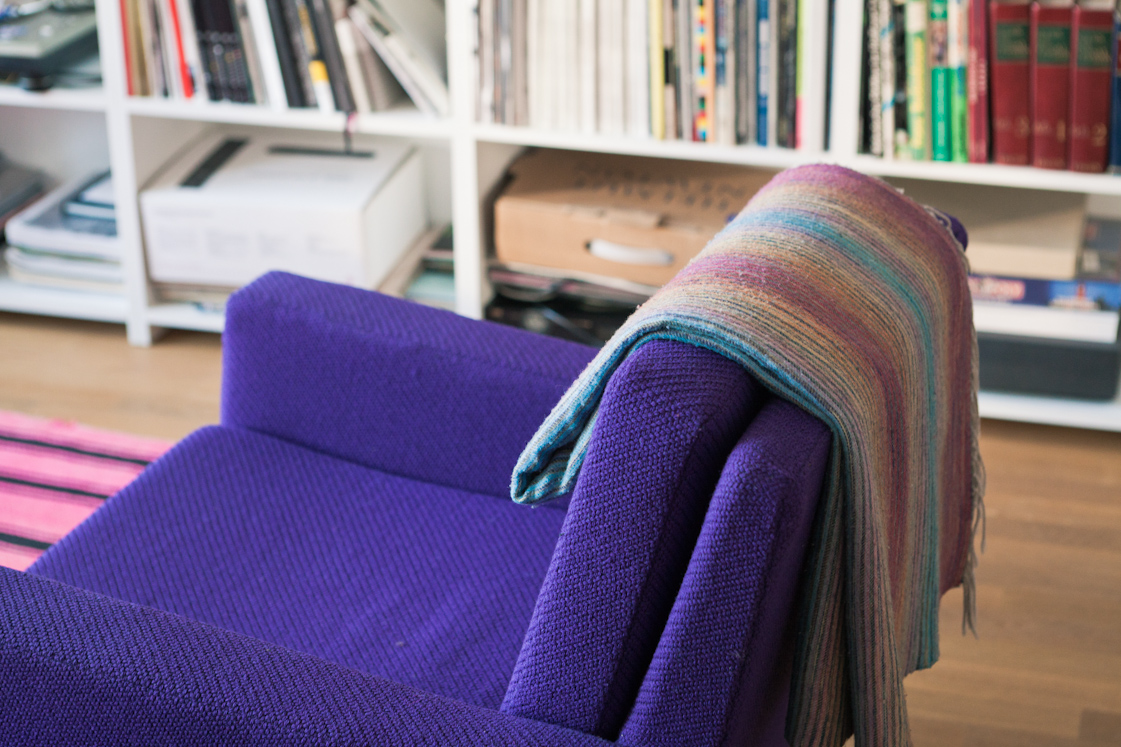 How old are you, anyway?
37
You can't tell.
Please, mention that first thing, okay? (laughs)
You're not from Berlin are you?
No, I'm not from Berlin, but I've lived here for close to 16 years. I was born in Darmstadt, but grew up in Munich.
Is that where you went to university?
Partially. I first studied business in London then quit to attend film school in Munich. I didn't finish that either, though. In the end I just wasn't as interested in it as I thought I would be. People always talked about films I hated, like Fassbinder and whatever. I was more into "The Godfather" and "Goodfellas."
I also worked as a director's assistant–first in Munich and then in Berlin. Director Christopher Roth and I moved to Berlin on the very same day; we ended up building this Internet startup called "stylegames," where we sold art by Angela Bulloch, and many other things. For a minute, we thought we'd turn out to be Internet millionaires. We didn't. We were one of the few people who didn't make millions online. Maybe the only ones. (laughs)
And then what happened?
First, I opened the art gallery "ffwd" with Daniel Haaksman and Joerg Koch who's now doing 032c and Interview Magazine. At the same time, I was playing music for Kunst-Werke. Every Sunday, I'd be DJing in the courtyard. Then one day, Klaus Biesenbach asked if I'd be interested in opening a club in the building's basement. So I opened Pogo Club, together with Boris Radczun. It survived for about year. First night, three people showed up. Next night: about 30. By night four or five, there were about 300 to 400 people outside. The neighbours complained. It was too loud and too full.
After that, I started a party series called F.U.N., for which we had a bar on Mohrenstraße. There's a terrible Asian restaurant in there now, but it used to be a club in the GDR. We got evicted from that place, too.
Were organizing parties and playing music something you'd always wanted to do or did it just happen to stumble into it?
I've been making music my whole life and had always been working as a DJ on the side. I've always had a fondness for these clubs. But I'm not a party-person in the classical sense. I'm just too tired for the whacky time schedule it requires. I always loved music and connecting with people–bringing people together. Nobody was forcing me to do it, that's for sure (laughs).
And then there was Weekend.
Yes, then came Weekend with Markus Trojan and Philipp Götz. I officially pulled out of the business last December, however. The guys are doing a good job, but it just wasn't what I wanted to be doing anymore. Everything changes after a while.
Are you done with music and parties?
I still play out at Bob Beaman's and at King Size once a month. At King Size hip hop only, which I really enjoy and at Bob Beaman house. But DJing was never my top priority. I just did it for fun. I was never interested in parties as much as the music and sound of a place. There were good parties and there were bad parties. I didn't have to be at every one of them.
Can you tell me a bit about your family and heritage?
My parents are from Israel. My mother was born there. Her family had settled in the area as one of the first Zionists around 1916.
My dad's story is a bit more complicated. His father–my grandfather–came from Berlin. In fact, his first stop in Berlin, after his family had moved here from Galicia around the turn of the century, was the orphanage right next to the Jüdische Mädchenschule. In 1933, the family relocated to Palestine, where my grandfather opened the first German bookshop. He moved back to Europe in 1938, which obviously wasn't a good idea. He lived in France and worked trading Judaica. One day, in 1939, he travelled to Poland, which, incidentally, was same day they were invaded by Germany. He fled to Russia where he was incarcerated because they thought he was a German spy. But he thought, "Well, German spy is still better than Auschwitz." And he survived, spent 1945-46 in a refugee camp, and, in 1958, moved back to Germany and founded the Melzer publishing house in Cologne.
What do your parents say about you opening a Jewish deli?
This is the first time they get what I'm doing, I think. They have somewhat of a connection to it. They never understood the whole music thing.
You're Jewish, but are you religious?
I go see my parents on holidays; sometimes I go to the synagogue. But I am not religious.
Mogg&Melzer is not kosher. Is it kosher-style?
Our food isn't kosher, but, in principle, it could be. We'd just have to buy meat from a kosher butcher. But really, there's almost no difference: the meat is cured, which drains the blood. All that differentiates it from kosher meat, then, is the way the animal is butchered and a Rabi's blessing.
How did you and Paul Mogg get the idea to open a deli together?
I've known Paul for quite some time through the music business. At some point, he got fed up with the scene and started working in the kitchen of Grill Royal. I had this pastrami idea and one day we just got together and realized we wanted the same thing: so we decided to open a deli. He also wanted to create a restaurant with a very homey atmosphere–a place where friends could come together at the end of the day. And that's what happened. Sometimes I feel like this is the cast of "Friends" visiting their corner café.
What's the inspiration for the deli? Was there a role model of sorts?
Style-wise, I don't know of any place like the one we've built. But this wasn't about bringing New York to Berlin's Augustraße. We wanted deli-style food, but a completely different interior–cozy and high quality.
Who furnished the place?
Paul and I did. We'd found these amazing tables from the 1950s–the one's with the chairs in the middle of the room–designed by Finish designer llmari Tapiovaara. Everything was built around these tables; it just all came together. Our furniture is from all over the world. The lamps in the back are original 1950s Denmark. The ones above the bar are by Tom Dixon from England. We wanted to create a cozier atmosphere in the back, so we had a Berlin carpenter replicate and rescale the centerpiece tables. The upholstery is by "kvadrat" from Denmark. It's a pretty international mix.
How did you develop the menu, especially the pastrami and Ruben sandwiches?
We brought our cook Joey on board. He's from New York, has been a cook for about 8 years, and really knows his pastrami. It took a while until we'd found the right kinds of herbs and meat. Siggy, Pauly Saal's chef, also helped us a great deal. It was all learning by doing. We also make Matzo balls ourselves. They are a combination of a few grandmothers' recipes, including my good friend Alexa's [Karolinski], who recently made this lovely movie "Oma & Bella."
The sandwich bread is pretty important, too, right?
Absolutely. We got the recipe from one of the best delis in the world: Schwartz's in Montreal. Cynthia from Barcomi's bakes it exclusively for us. Finding the right kind of bread was a gigantic issue. Cynthia was the only one who knew what we were talking about.
But I keep talking about the sandwiches–we also have incredibly delicious short ribs! The best thing on the menu, I think. Come hungry for those, though.
And you prepare the meat yourself?
Yes, we cure, season, and smoke the meat ourselves.
So you actually stand in the kitchen and cure meat?
Nah, Paul and Joey do it. Honestly, I'm not allowed to step foot in the kitchen. I'm just terrible at it. I'm not even allowed to make an espresso. I love to eat but you shouldn't let me inside a kitchen. But Paul's good at it. I'm good at bringing people together. I'm a good host.
Are you planning on hosting parties here?
No, absolutely not. Well, any DJ is welcome to come eat here, but no turntables. It's annoying that practically every pizza joint has a DJ now. They belong in clubs, bars maybe, but not while I'm eating. It's also not supposed to turn into a late-night spot. I'm just not that much into partying anymore. At 3 a.m., when the drunken people roll around, I'd rather be in bed, asleep. The next step for the deli will be a delivery service, rather than parties.
You seem like the type of person who needs to be doing many things at the same time. What else are you up to at the moment?
I am going to open a pastrami place in Frankfurt. Mogg&Melzer is a real deli–a living room type establishment. The one in Frankfurt, on the other hand, will be very small and only sell pastrami and Matzo ball soup. I've also opened a club in Frankfurt's red-light district, called Lido. It's been going pretty well. And there are talks about opening a bar there, too.
Do you think Berlin is ready for a pastrami sandwich of your caliber?
Well, in the 1980s nobody knew sushi existed. Now there's a sushi place on every corner…
Visit Oskar in his Deli in Berlin Mitte at Auguststraße 11-13, and make sure you also taste his Cheesecake. To die for!
Interview: Jennifer Hofmann
Photos: Philipp Langenheim
Translation: Lara Konrad