Landscape designer, Naomi Sanders, has a postcard view of Los Angeles from her studio's kitchen window in Silver Lake. Rows of palm trees and power lines tower against a cloudless blue sky as ducks and geese fly over the Rowena Reservoir.
"I love being here in the morning," said Sanders as she drank her coffee. "Before I get a million phone calls, it's heavenly." With no curtains framing the windows, the brightness in her 1920s Spanish-style studio can be deceiving. "Time is weird here. The day just goes by."
When Naomi moved to Los Angeles to study fine art at Otis College of Art and Design, she never thought she would stay. Taking root was a foreign concept for the native New Yorker who moved several times with her family, dividing her childhood between Guadalajara, Phoenix and Chicago. As friends became just as close as family and her landscape design studio flourished, Sanders realized she had found her place. "There is so much opportunity in L.A. to be creative," says Sanders. "There is a divergence of high and low culture and there are people of all nationalities living here." As Sanders speaks, her mini greyhound Peanut paces the room excitedly while Billie Holiday's "On the Sentimental Side" plays in the background. "I have a love/hate relationship with L.A.," she admits. The hate is mostly directed at the city's traffic but there's a lot of ugliness too, she adds. "But that is why I do what I do. I make things beautiful."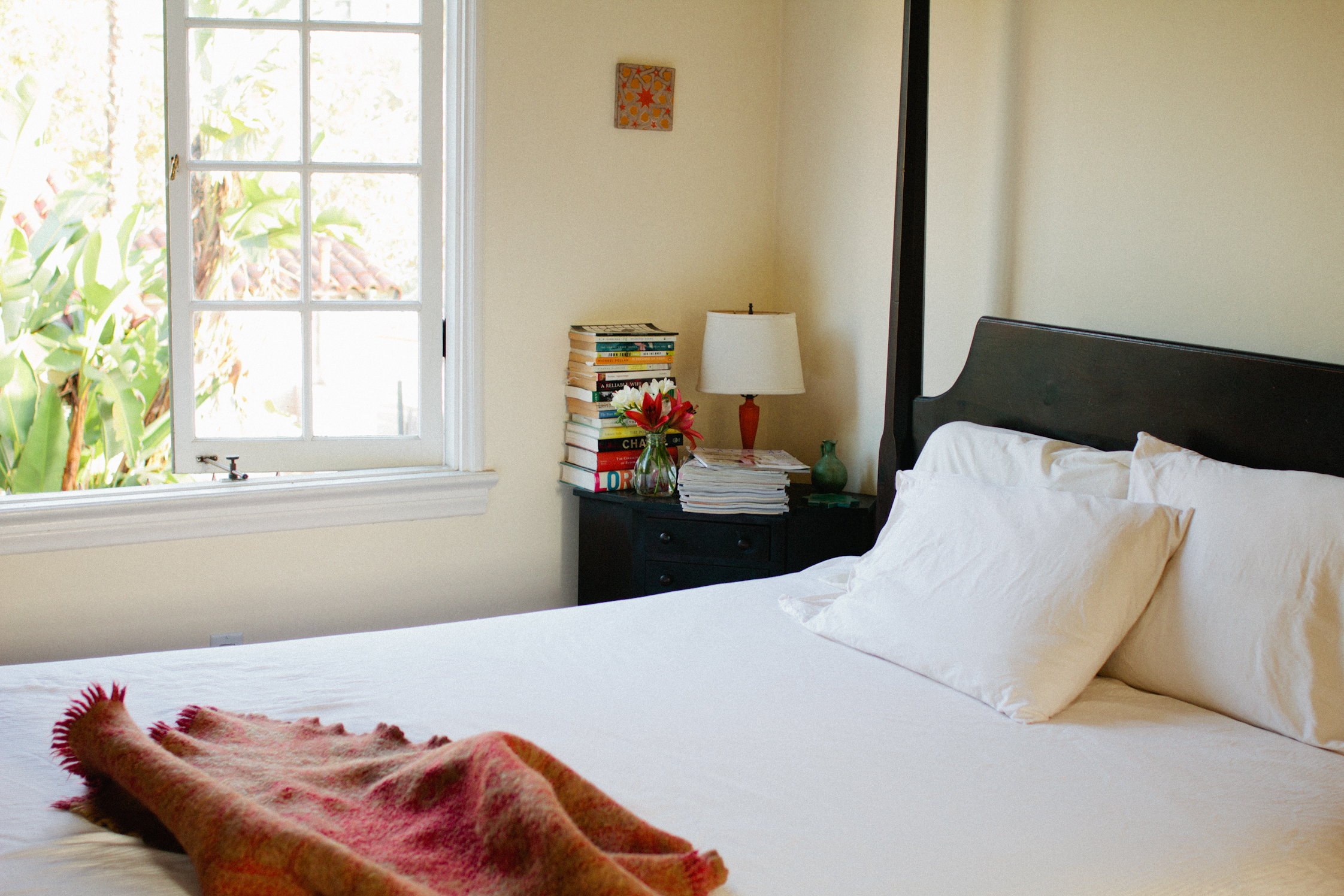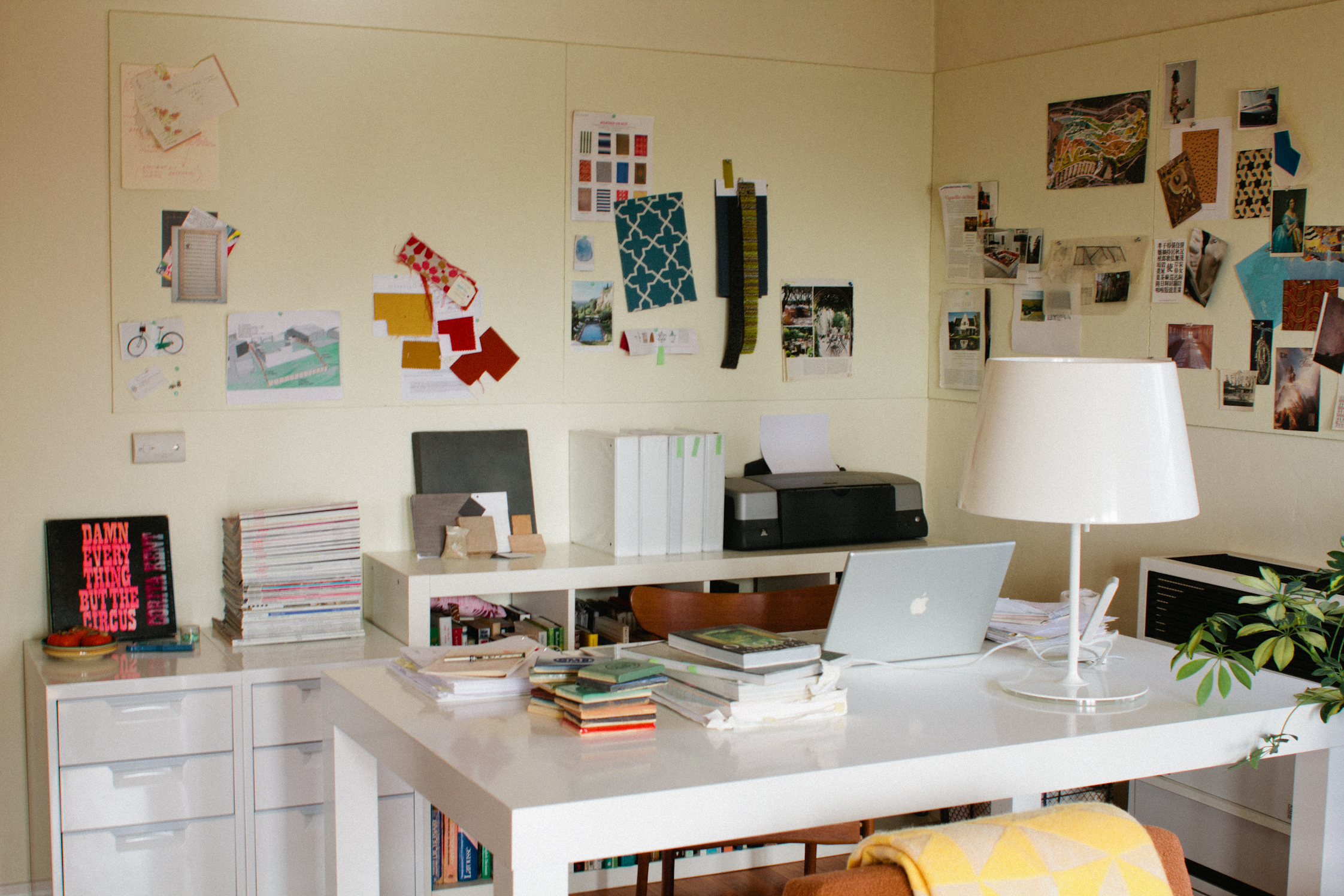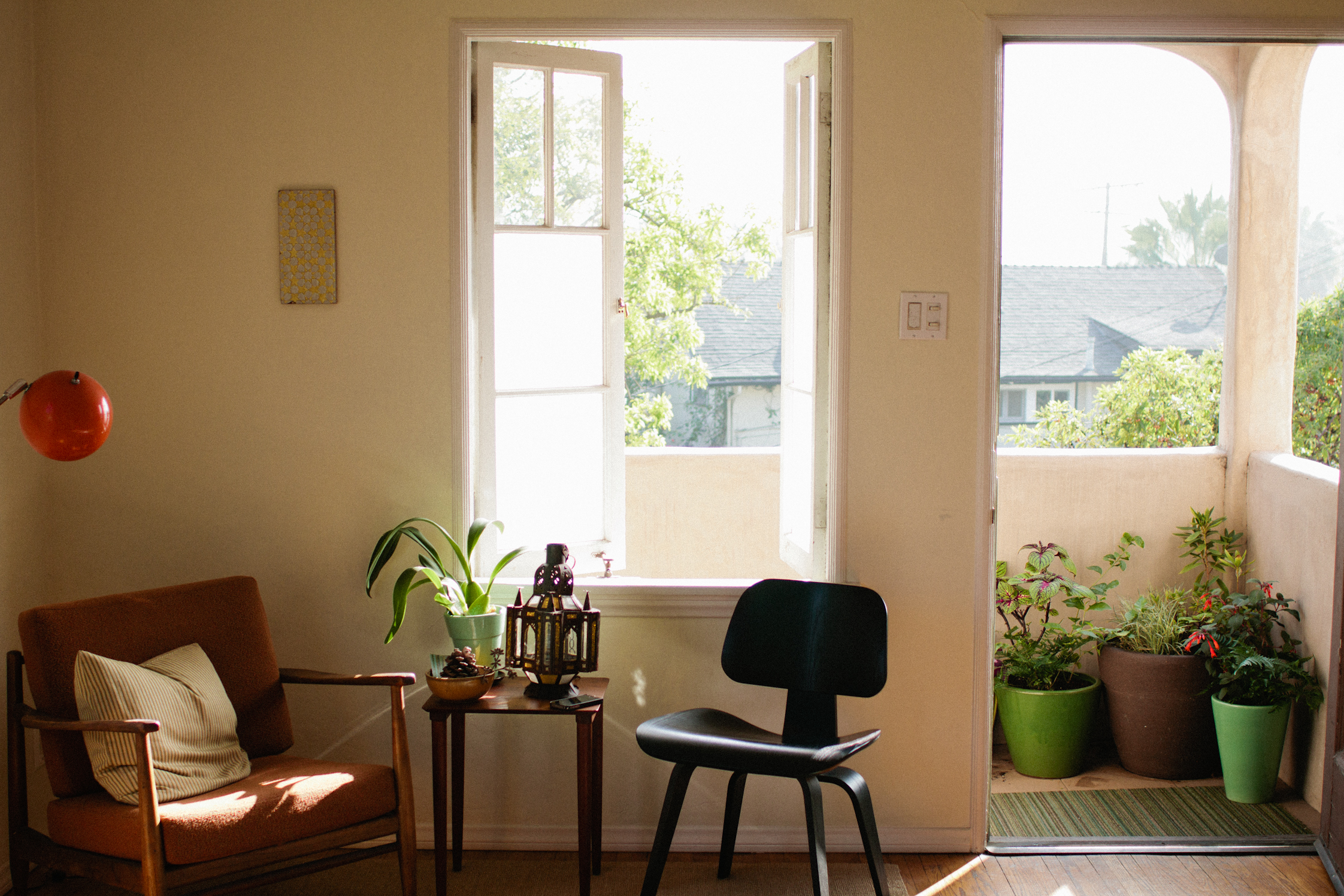 What is your working philosophy?
I envision a residential garden as additional living space, which is especially true if you live in California. Your house should flow out into the garden. It should be an extension of your home.
How do you execute that concept?
With the client's involvement, I determine the desired use of the space. I take context, terrain, climate, water use and lighting conditions into consideration. Visually, I look at possible relationships between the surrounding landscape, architecture and interiors.
Can you describe your design process?
My process is very much guided by my background in studio art, which makes it a bit more unusual. Once I've met with the clients, looked at the outdoor space in person and determined a general outline for the project, I study the space in great detail. The process at that point becomes about understanding what exists and having a clear vision as to what the space could be.
Depending on the scale of the project, there can be quite a lot of elements involved. With every project, I think about form, scale and color. I reflect on visual references and do a lot of research. Making thoughtful selections about materials and placement is key. I look at how large plants are going to grow and when they will be in bloom. Timing is everything. It's like manipulating nature for your concept. It requires research and can be complicated, but it's really fun when you get it right. The whole process can take anywhere from six months to a year. It's a long journey.
Outline your design aesthetic in three words.
Honest, thoughtful and inspired.
After graduating from Otis, you worked in interior design before getting your Masters degree in Landscape Architecture in 2004. What made you take that leap?
I was working closely with architects and landscape artists at the interior design firm and I realized I was on the wrong side of the table. I felt that I needed to grow creatively. I studied landscape architecture at University of Southern California where I worked with Mark Rios of Rios Clementi Hale Studios. He helped me make a connection between architecture and interior design. In school, the main focus was on large-scale urban projects, but that didn't feel like me. I started doing residential work and enjoyed that more. It's a more intimate process and allows me to focus on the details.
What inspires you?
I'm inspired on a day-to-day basis by things I drive past around LA. It could be a tree or someone's front yard. When I'm designing, I reference landscapes and paintings that I love. I recently wrapped up a project in Hancock Park. My client didn't want a fussy space, but wanted something between traditional and modern. I looked at paintings by Mark Rothko and was really inspired by the color fields and color transitions in his work. However, I think the biggest influence on my work has been travel, especially my trips to Spain.
What is it about Spain that you love?
Spain has a real cultural appreciation for landscape design. The public parks are beautifully designed and honor history. Visiting Park Güell in Barcelona was like being in a Fellini film. That somebody could go so outside the box and make a fantasy land like that is amazing. Spanish design isn't self-conscious. It's rich and colorful and above all very laid back. It's about harnessing nature and letting things grow, letting them be. I'm completely enamored by craft and the collaboration between cultures. I particularly love the use of Moorish tiles throughout the city of Seville.
Do you have any upcoming travel plans?
I am going to Iceland this summer. Aside from exploring the natural landscape, I'm thrilled to be visiting Richard Serra's site-specific work, "Afangar." They are a collection of standing stones on Videy Island that you can only get to by taking a ferry. Serra's work is amazing. It's both sculptural and architectural. The dialogue of sculpture and landscape is so interesting to me.
Besides Richard Serra, what other artists do you consider influential?
I love the work of Barnaba Fornasetti. He is a graphic and furniture designer and I like the general feeling of his work. It's very colorful and bright while also creating a fantasy within a landscape. Paul Rand was a freaking genius. His use of shape and form in graphic design is brilliant. I love the playfulness with color in his work. It's smart but in an accessible way. Other artists who inspire me are Noguchi, Serra, Ponti, Goldsworthy, Barragan and Shigeru Ban.
On your website, you also list Federico Fellini's film "Juliet of the Spirits" as one of your influences. Why is that?
I'm really influenced by everything he ever made. The first time I watched "Juliet of the Spirits" I was in college, and it made a great impression. Landscape plays such an important role in this film. At the beginning, we see Juliet in her very manicured, formal garden devoid of any color. As her character transitions into an unraveling of sorts, we see her in a sequence of increasingly fantastical, colorful and chaotic landscapes and interior scenes with equally chaotic events taking place around her. It was Fellini's first film in color, and reportedly made while on LSD. It's incredible. In general, I think there's a very strong relationship between filmmaking and architectural design. You are essentially telling a story spatially, and with that comes a sort of narrative from which to design visual elements.
Do you have a favorite place in L.A.?
One of my favorite places is The Hannah Carter Japanese Garden in Bel Air. It was privately donated to the University of California, Los Angeles, some years ago, and it requires a reservation to visit. It is truly one of the nicest gardens in L.A., and one of the best-kept secrets. There has been quite a legal battle this year, as UCLA has threatened to close this beautiful space. I remain hopeful.
In your opinion, what makes a well-designed garden?
A great garden evolves over the years, never losing its magic. A garden should look like it's been there a million years. It should be thriving and sustainable.
Can you outline some of the challenges you face as a landscape artist?
It can be difficult to strike a balance between being creative and being practical. You have to be considerate of the client's budget while also being able to plan the most amazing thing you can with that budget. Over time and with experience, understanding how these aspects connect and how to best manage them becomes remarkably easier and way more fun. It's also interesting to be a woman in this business. You need to feel comfortable being in charge and working with a crew of men. It's about being respectful and being respected.
What is a typical workday in the life of Naomi Sanders?
After I've had my morning coffee, I answer emails for about two hours and then go to a job site to see how construction is going. I meet with contractors and clients throughout the day. I'm constantly juggling and timing things. This job is so much about addressing every detail. But I don't feel rooted at my desk all the time.
Do you have any specific career goals for the future?
I've been really lucky to have work that allows me to have a strong creative process so I'd like to continue working on projects that allow me more artistic freedom. I would also like to strengthen the balance between creativity and business without compromising either of those things.
Naomi, thank you for your time and for welcoming us into your studio and home. To see examples of Naomi's work, visit her website here.
Interview & Text: Stephanie Corral
Photography: Jessica Comingore