Gayle Chong Kwan was born with ideas. Artistic concepts have always come naturally for her. This London-based artist has no problem finding new ideas, filtering them and bringing them to life, and having exhibited at the 54th Venice Biennale in 2011 and undertaking a Phd at the Royal College of Art, this Scottish born artist does just that extremely well. Working primarily with photography and installation, Gayle creates fantastical landscapes and environments consisting primarily of waste materials. Existing somewhere between imagination and reality, her immersive arrangements create beauty and give attention and use to otherwise discarded, unimportant objects.
Although Gayle's landscapes are infused with memories – associated with her childhood in Scotland, research in her father's native island of Mauritius, along with art residencies around the world, from Cuba to China – they are also derived from a very present, often political message, attested by her previous academic background in politics and history. Gayle offers the viewer a powerful sensorial experience, where one can see, feel and touch physical projections of her own musings. Colours trigger tastes, smells and sounds intelligently altering perceptions. Gayle works closely with scientists to explore the manifestation of emotions and the senses and how our memories and the hippocampus – located in the cerebral cortex – work.
When meeting Gayle, the question on everyone's lips is how does she create these awe inspiring vistas. At her house and studio in Leytonstone, East London – the birthplace of Alfred Hitchcock – where she lives with her boyfriend Mathias and their son Lorin, Gayle shares some insights into her working process.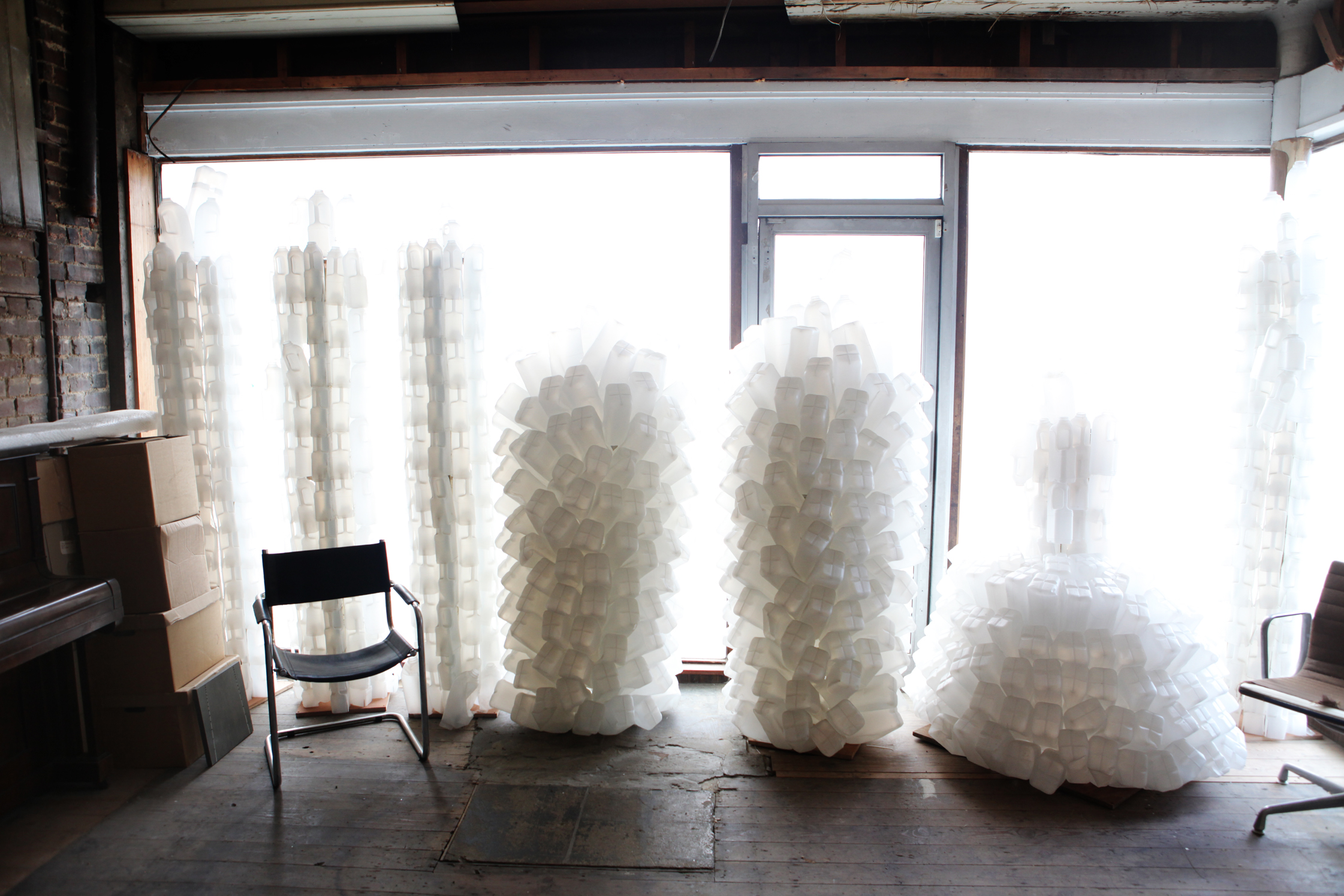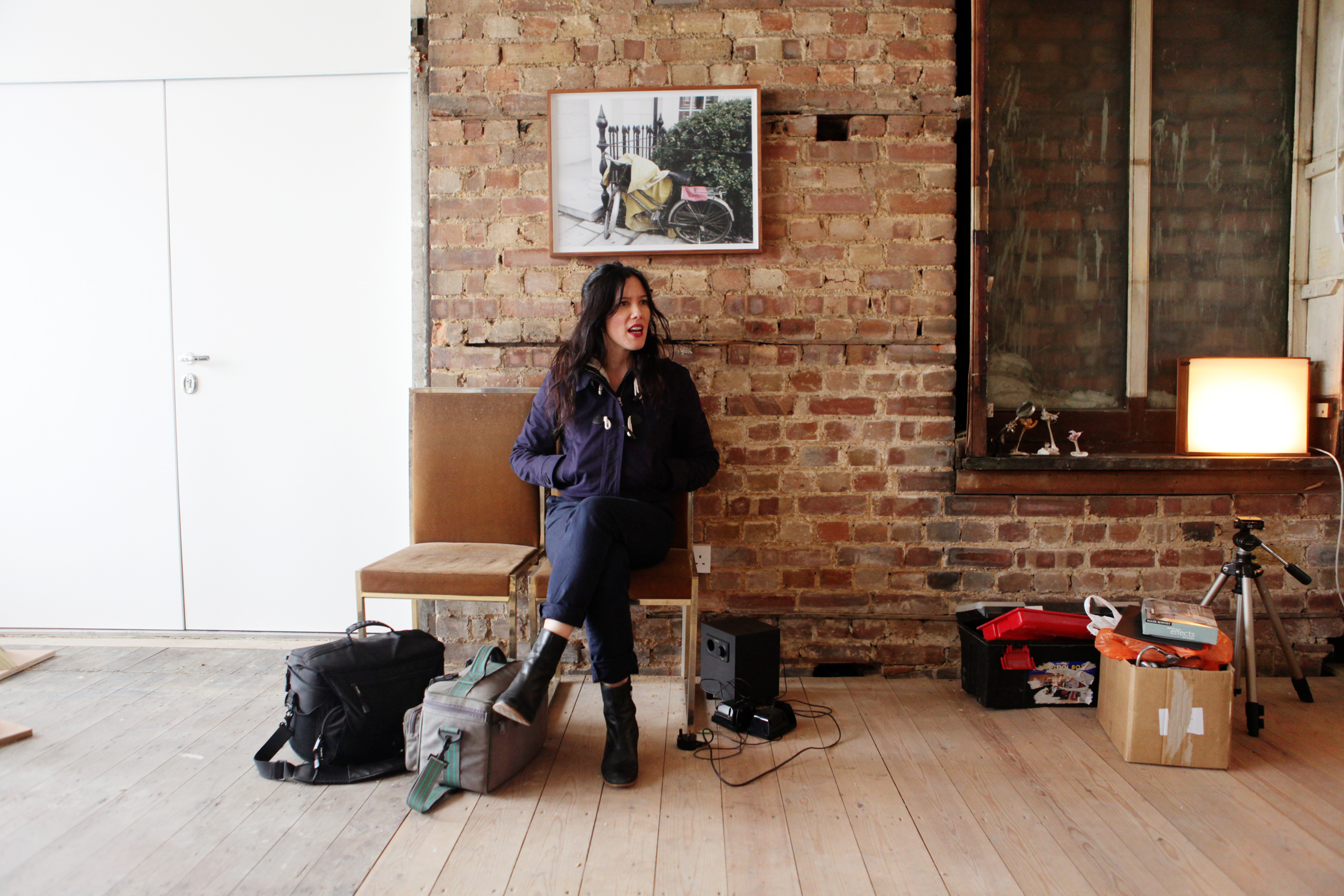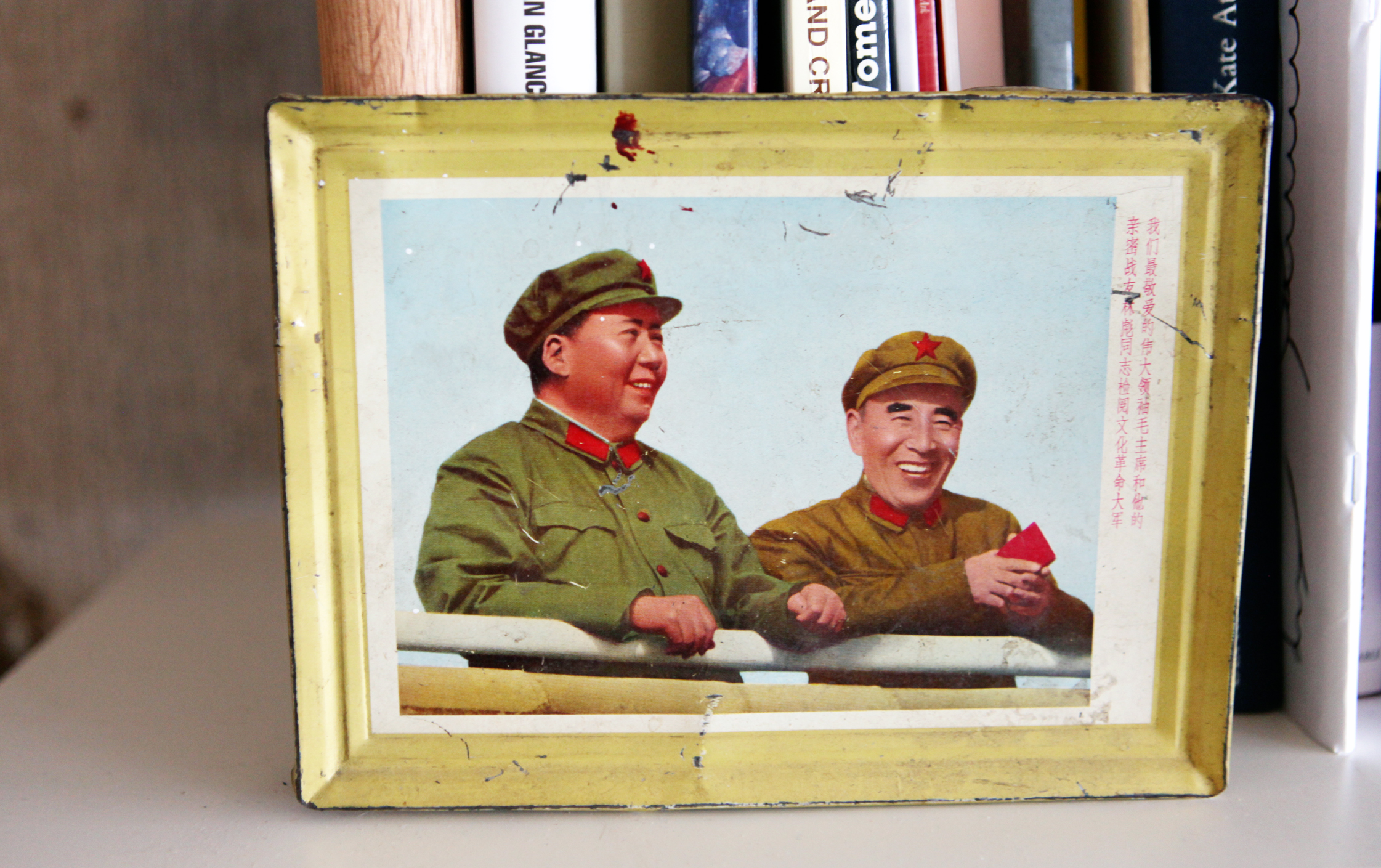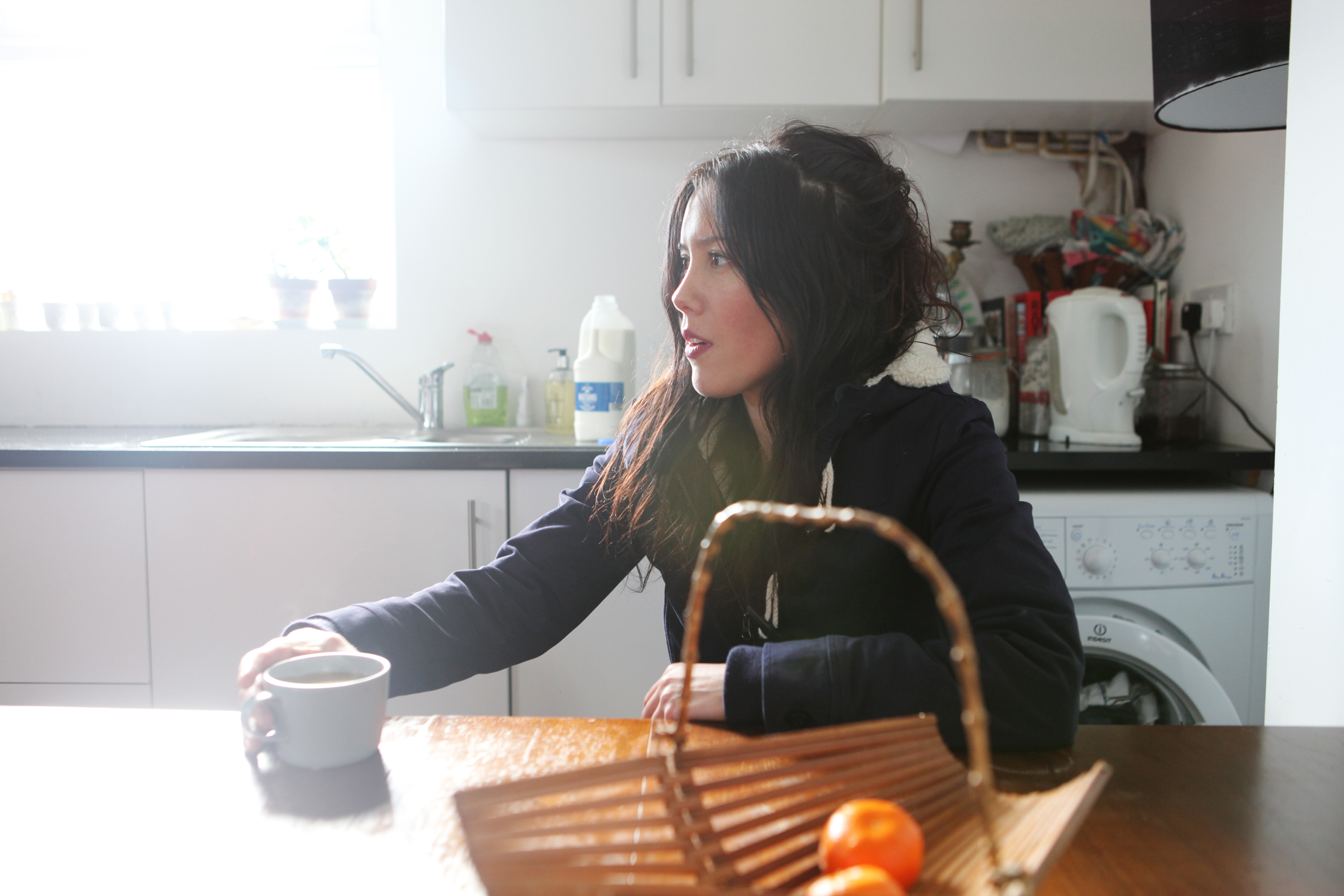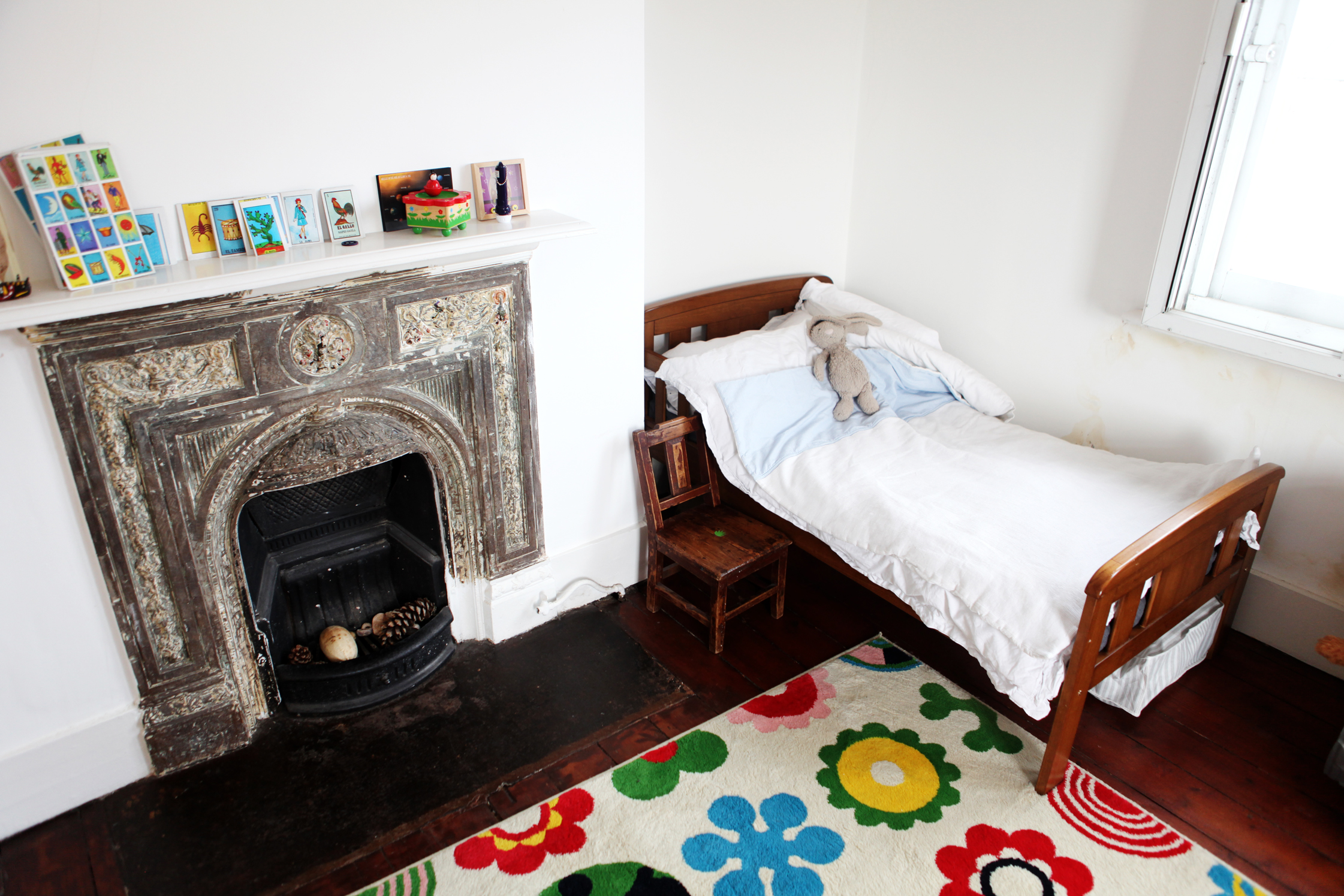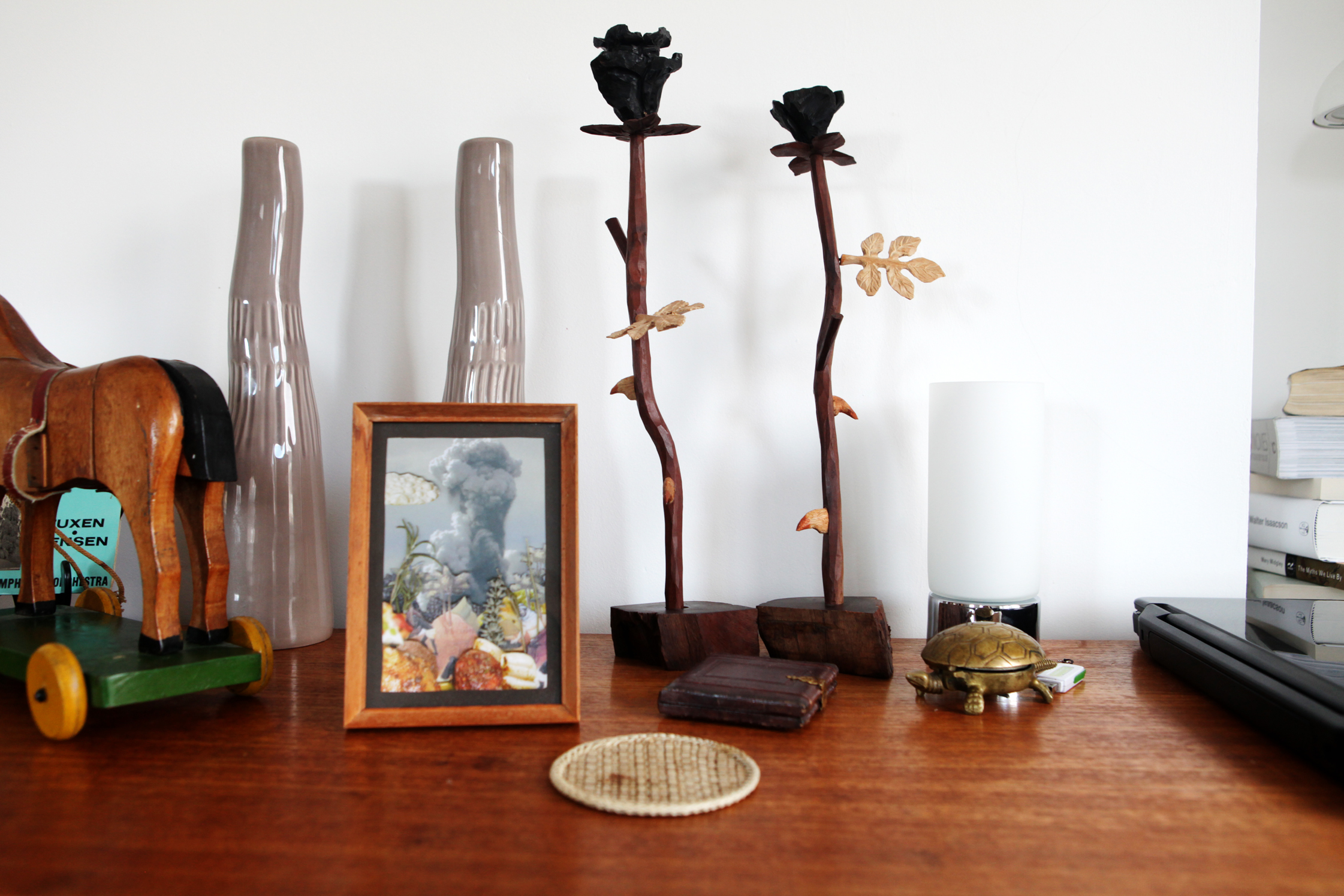 How do you balance having your studio and family home under the one roof?
This house is the one for the moment. It is good for us, for my boyfriend Mathias and three year old son Lorin. I need a space to run workshops and events here, to have my studio, our home, and where my art can go in and out. Although my house is not an artwork or my creative project, it is in fact an unfinished project, we haven't really put things up on the walls yet. If I develop my house like my artwork or a project, I would become quite obsessed with it, which I am currently too busy to be able to do, although I may do at some point. When you are doing your work, you are on it. When you are not doing it you are not. I have a better balance having the studio and family here.
Do you work quite intensely for periods of time, or do you work steadily and consistently?
I feel like I go under water on my projects; it is like diving, its immersive. You just go under then come up again for air again when you are finished. It is what you have to do to manage it. I have developed small scale routines around how I want things to be. I need my notepad, a thin black pen, and I always write things in the same way, I create lists and subcategories of things that I need to do to set up the space before I start really working.
What is the role of setting up these routines before you start to work?
By doing so you don't need to think too much about the rest of the things like the house and daily life. Instead you can concentrate on your work. By doing so I establish a structure. You need to create space to have your thoughts and you need to structure your environment so that you can focus on your ideas.
You come up with incredible ideas for your projects. Where do these they come from?
Everything is there, the ideas are there, within you and you just need to find the time to focus. The difficulty is not finding new ideas but trying to filter those ideas, you look for structures and interesting journeys to give those ideas a life. As an artist, you are not looking for answers, you are actually looking for more interesting questions. You have to think about a question that you always wanted to ask. You ask your own question and go on your own journey. You go back to strange places and significant moments in your life – happy or sad – and you try to recreate those experiences in your work.
When you start a project, do you already know what form the resulting artwork might take?
Synaesthetically I have a taste, a smell, a feeling of what I want to achieve. At the beginning of the project I'm trying to find it but I'm not sure what it looks like. It is almost something that I can sense, so I don't plan the execution of things at that stage. I explore scenarios instead. You might not know what you are looking for but you know that when you find it, you'll know it. You are waiting for things to settle and when it happens, it is very peaceful. Actually what I do is trial different journeys to find and see what I am looking for from different angles before going back to what I intuitively feel. Once I see the idea from different perspectives, I often recognise that my original sense was right but arrive at a developed and stronger vision of it.
Can you offer an example?
On one of my projects I was looking for a feeling of 'something dry caught at the back of your throat'. I wanted to recreate that feeling of taste, but through vision. I consider myself visually impaired – I am severely short sighted but with contact lenses or glasses I have near perfect vision – so as a photographer this is a paradox. I'm always exploring the connection between the senses and exploring the different perspectives my eyesight
can open up.
Are your journeys linear?
I think the journey is not about moving forward two steps at a time it is about moving laterally, like on shifting tectonic plates. Because I consider and think along the way, it allows me to make a surer step to move to the next place. I think as an artist you need to be taken to new places, discover new connections; that is the way you move forward. If you establish a path at the beginning, you cut out the world and narrow down your possibilities.
You work on large scale commissions and within high pressure international deadlines. Do you panic?
The obstacles and problems that come up when doing my work are the best creative ammunition I've got. It is a journey, you have to go with what works. For me, deadlines are the best. I know when it's time to stop. You can never say to yourself 'that it is the ultimate exhibition I could ever do', you have to think instead 'it is the best I could do at the moment when I had to stop'. I have to be satisfied because once the work is exhibited, it is very public and there is little chance to give yourself a pat on the back because you are onto the next one. It is only months later when you can look back and think about what you did. It is good to look back after some time. I have a great team of assistants and people I have worked with for nearly a decade now so I have the creative support to undertake some really ambitious and large-scale public projects.
You have a very disciplined approach to your work, it is very precise and the audience can experience the rigour behind what you do. How do you achieve that precision?
I'm working with neuroscience to understand the hippocampus and memories. I'm also working with techniques created for the blind. One of my latest projects is about the memories of London so I'm working with archeologists, embarking on explorations of huge archeological site in the middle of London.
'Food' is also a material for you, do you make art with things you eat?
Yes, and I also organise dinners with artists that are more like sensory round tables; a kind of phenomenological travel that is very primal. I collected the bones from our meal and made sculptures with them. I want people to think about food differently, these days you find that everyone is working on enhancing food experiences for the privileged, like molecular gastronomy. Instead I use waste from food production to question our excessive indulgence with food. I also use waste food to create landscapes that talk about the implications of urban planning and contemporary tourism within our cities.
Large scale photography is one of your main mediums. You mentioned this is aparadox since you consider yourself to be almost visually impaired if you are not wearing your lenses.
My photographs are a reflection of how I see the world without lenses, a contrasting combination of blurred layers and sharp edges. I use a large-format analogue sheet-film camera, so I also see the images upside down, after you become aware of this your head 'fixes' the photo. I'm a different person behind the camera and this is probably why I don't take personal photographs. When we are on holidays I have to force myself to do it. I think it is because I have a different eye when I'm behind the camera, as if I'm bringing my whole artistic world to it which stops me from being present and enjoying the moment of what we are experiencing.
Another paradox was to work with Instagram and exploring the ebb and flow between analogue and digital in my installation of one hundred photographs, 'The Golden Tide'. Instagram filters are hyper analogue. I used them to photograph the Thames estuaries which I then printed and created analogue works with. The Instagrams look so analogue that people never think that the work was originated digitally. Conversely, when I show people the analogue large-format work I do they think they are digital! The range of film available is narrowing and our nostalgic yearning in the form of Instagram filters is altering perceptions of how we end up decoding what's digital and what's analogue.
Besides the camera, what would you say are your main tools?
There are no rules. I work with food waste, with surgical knives, sewing structures, with feelings, memories and stories that I collect from people. For example on my project 'Cockaigne', I was inspired by utopian legends and developments in global tourism. I created villages of oats, bread castles and mountains of chocolate to explore the contradictions inherent in the desire to escape and find satisfaction in a more perfect world. To get there, while doing an art residency in Mauritius, I spent months chatting to people in the shops and the streets and collecting memories from them.
In your exhibition 'Wastescape', you've brought the innovative Colombian city of Moravia to London's Southbank Centre. The installation was made up 8,000 used milk containers carved with surgical knives. Did you have big team working with you?
Yes, in total a team of around 100 people were involved, including the people from Moravia itself, where I spent months learning from this neighbourhood's innovative approach to re-using and recycling waste that is integral to the local life and economy. Working on this scale you can't do everything yourself. Also the project becomes one big collaboration, even with my technical assistants you have to understand how people
work and what they like doing and are best at. What is it like juggling an artistic career while also being a mother. It must be difficult to turn on the inspiration when you have some spare time. I believe passionately that women artists can have families as well, however, it is not always easy and there is very little structural support for doing so. I often have to negotiate how to do international residencies with my partner and child being able to visit or being with me. I tend to find that I work in short sharp bursts rather than what seems like the more languid timeframe I had before having a family.
What is it like juggling an artistic career while also being a mother. It must be difficult to turn on the inspiration when you have some spare time..
I believe passionately that women artists can have families as well, however, it is not always easy and there is very little structural support for doing so. I often have to negotiate how to do international residencies with my partner and child being able to visit or being with me. I tend to find that I work in short sharp bursts rather than what seems like the more languid timeframe I had before having a family. I continued working a week after I gave birth, often with my baby strapped to me whilst giving talks on my work. Lorin has spent so much time in exhibitions, my studio and at art events, he is very at home in my working environment. I am also very lucky to have my studio connected to where I live, so there is no real separation for me. I have an incredibly supportive partner and have found having a family such a rich and rewarding experience both personally and artistically. The only difference is that you cannot always choose the times when you can work, and I often wake up at 5 or 6am so I can get a few hours in before my son and partner wake up which means that I can be properly present to eat breakfast and playing together before taking him to nursery. To be honest, I find it more difficult to switch off the inspiration than switch it on.
Do you have a favourite weekend getaway?
My work takes me to such new and interesting places – one year Colombia, the next Cuba, another working a lot in Italy, this year Paris, the Isle of Lewis, London, Glasgow, Madrid. The idea of having a regular holiday spot seems alien. I like the surprise of each year bringing new locations and experiences. I do love Paris though – I was based there for two years doing a residency and many projects. I also have a great commercial gallery, Galerie Alberta Pane, there and my partner Mathias is Parisien, so it is a place which we visit often. I lived in Barcelona for nearly a year and hold a very soft spot for what is such a sensory delight of a city. We live right next to Epping Forest in London, which is the most wonderful escape and freedom in the city, its huge, we've only had the chance to explore a tiny part of it, and Lorin loves it, so we find ourselves there nearly every weekend.
What is your favorite shop, cafe or restaurant in London?
Foyles bookshop – I don't get excited by shopping for clothes, but books get me every time. I cannot really pass a bookshop without going in and buying at least one. I dream about having a room of wall to wall books. Dumpling Legends in China Town – the spicy duck dumpling is amazing. The Mauritian cafes in Leytonstone – no frills in terms of presentation but amazing dhal pourri and biryani. New World dim sum in China Town – its a kind of home from home. I've been going for nearly a decade and I love the trolleys of steaming packages rolling past. Le Garrick French Restaurant in Covent Garden – where I met Mathias, the most atmospheric tiny bar and fantastic French food in London is also a favourite.
Thank you Gayle for letting us enter into your amazing world. To find out more about her artistic approach and latest projects, check out the website here.
Photgraphy: Georgia Kuhn
Interview & Text: Paula Zuccotti