Since including Los Angeles to our FvF city roster, we have been blessed with coming into contact with highly inspiring characters and stories from this sun-kissed metropolis. Thanks to photographer and FvF contributor, Daniel Trese, whom we met through our LA friend and editor, David John, we've gained some wonderful insights into the beautiful homes and surroundings of personalities such as: set designer Coryander Friend, editor and make-up-artist Gloria Noto, and shop owner Chris Gibbs.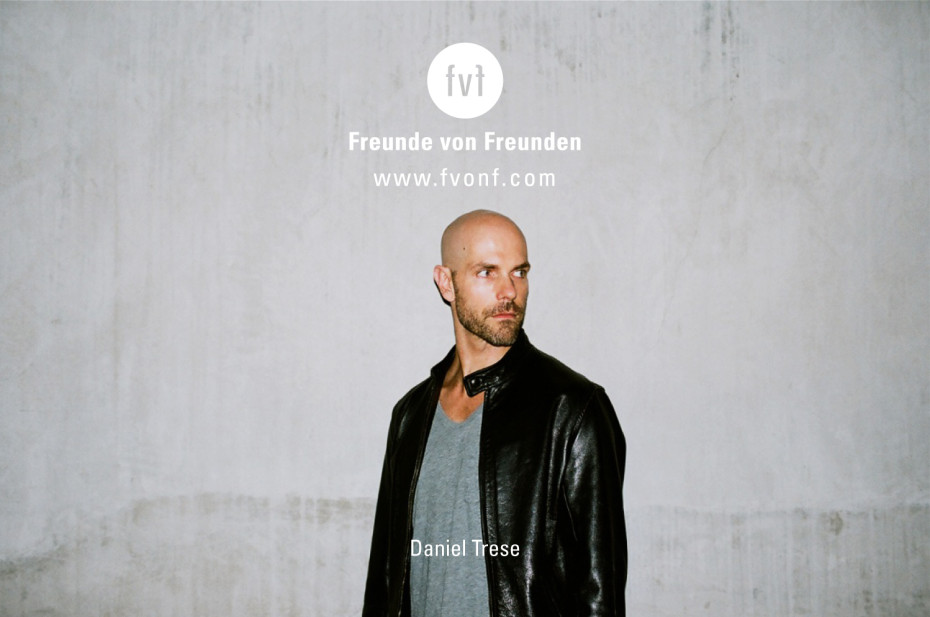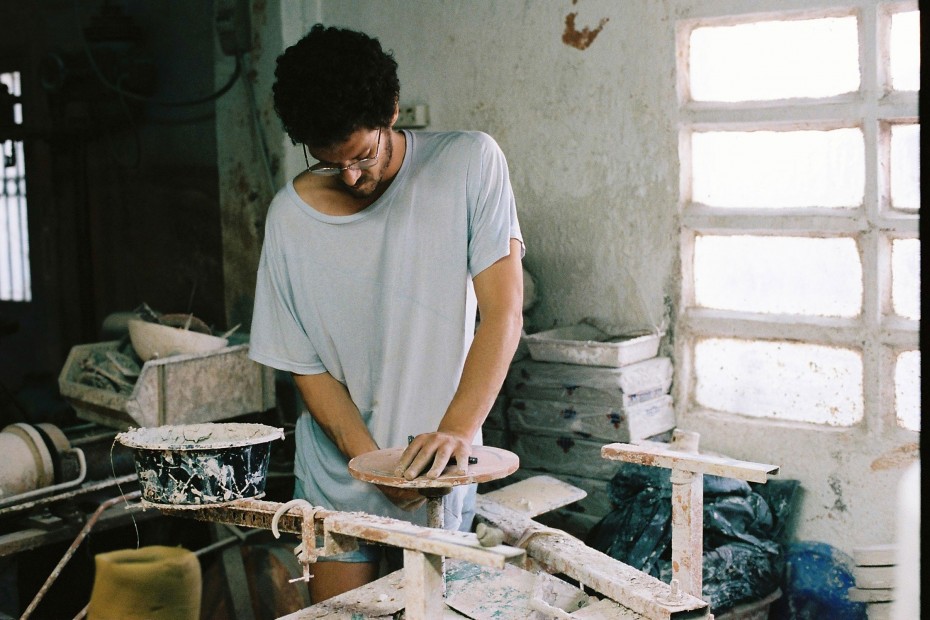 Daniel's photography and film work is strongly rooted in independent publishing. Keeping his eyes wide open to scope out his next shoot, you can find him out and about in different cities across the globe, either on the road in the car or, on street level by foot. Over the years he has managed to establish a wide-ranging network of international clients that include: The New York Times, The Plant Journal, Pin-Up and Nowness – just to name a few. Daniel's expressive pictures are often accompanied by personal self-composed musings and thoughts. His work has also been featured in several significant group exhibitions in Barcelona, Berlin, Paris, London and throughout the U.S. In our interview he narrates some of his most impressive professional experiences and discusses some of his latest artistic discoveries, while also revealing why he will never fall out of love with his hometown.
What's your favorite daily ritual?
It depends a bit on where I am. My favorite thing about living in LA is that no matter what happens in the day when the sun goes down you just put on your sunglasses and drive off into the sunset.
What do you do when you are not working with FvF?
I'm taking pictures. Lots of them. I work with several independent publishers like Paris/LA, PIN UP,The Plant, and The Travel Almanac. And these days, I am doing a bit of film as well. I'm currently finishing a video for MOCAtv and starting a new one that's being shot in the desert outside of Las Vegas.
Best travel memory?
Probably shooting Georgina Beyer at the Wharekauhau Estate in New Zealand a few years back. Or maybe riding horses around Egyptian Pyramids in the middle of the night as a teenager. Also, seeing Bogdan Raczynski performing at MILK in Tokyo back at the end of the 90's is something I will never forget.
Your latest artistic discovery (musical, art or design)?
The Haas brothers, the performing artist Samuel White and LAFAWNDAH.
What was the last great meal you ate & where?
Bison burgers over kale salad at my house.
Who would you like to see featured next on FvF?
NYC Artist, Sameer Reddy. LA Choreographer, Ryan Heffington. LA sculptor, Matthieas Merkel Hess.
What makes L.A. so special from your perspective?
I was born here so it feels more like home than anywhere else. But what's really great about LA is that it's open. You don't feel this weight and confinement from the past that perhaps you might in other cities like New York or London. At least I don't. And of course the light is genuinely thrilling almost 365 days a year.
What do you recommend on a chill sunday afternoon in your city?
1. MarVista farmer's market
2. Michael Gervais' Power Hour Yoga at Equinox in Marina del Rey
3. A sail to the Redondo Beach fish market
Where do you go when you want to relax or get inspired in your city?
It's the Korean Spa versus going up into the mountains. For me, they both function as a sort of reset button.
Where will your next travel lead you to?
Colorado Springs, Big Sur, then on to Poland.
What was your favorite portrait on Freunde von Freunden ?
The interview with photographer Richard Kern.
Your favorite picture on FvF?
I love this shot where Xavier Manosa is exploring or forming one of his pieces.
Thank you Daniel for your wonderful contribution. See all LA portraits shot by Daniel here.