Manuela Sosa is a florist. Originally from South America, she's settled in the pastoral hills of Vallvidrera, just outside Barcelona. Her home reflects the hues and textures of the surrounding landscape. Together with her husband, they're renovating and expanding at a leisurely pace. They like see it as a work in progress, believing that the house adapts to them and not the other way around.
Each morning Manuela takes a few steps to her flower studio, 'Gang and the Wool', just outside on the garden terrace. Well-known because of its idyllic little greenhouse – Vogue Spain once dubbed it one of the most beautiful flower-shops in the world – the blithe space is synonymous with her floristry. The space is cozy, an inviting vintage couch with throw blankets welcomes repose, books and pottery line the bookshelves and the greenhouse itself has doors that open wide onto the brickwork terrace. Usually crowded with photographers and stylists who want to use the magical atmosphere as scenario, it is here that Manuela can most often be found, harmoniously working with treasured blooms alongside her nine-year-old silver Weimaraner, Groc.
This story is featured in our second book, Freunde von Freunden: Friends, order within Germany here, or find the book internationally at selected retailers.
This portrait is part of our ongoing collaboration with ZEIT Online who present a special curation of our pictures on their site.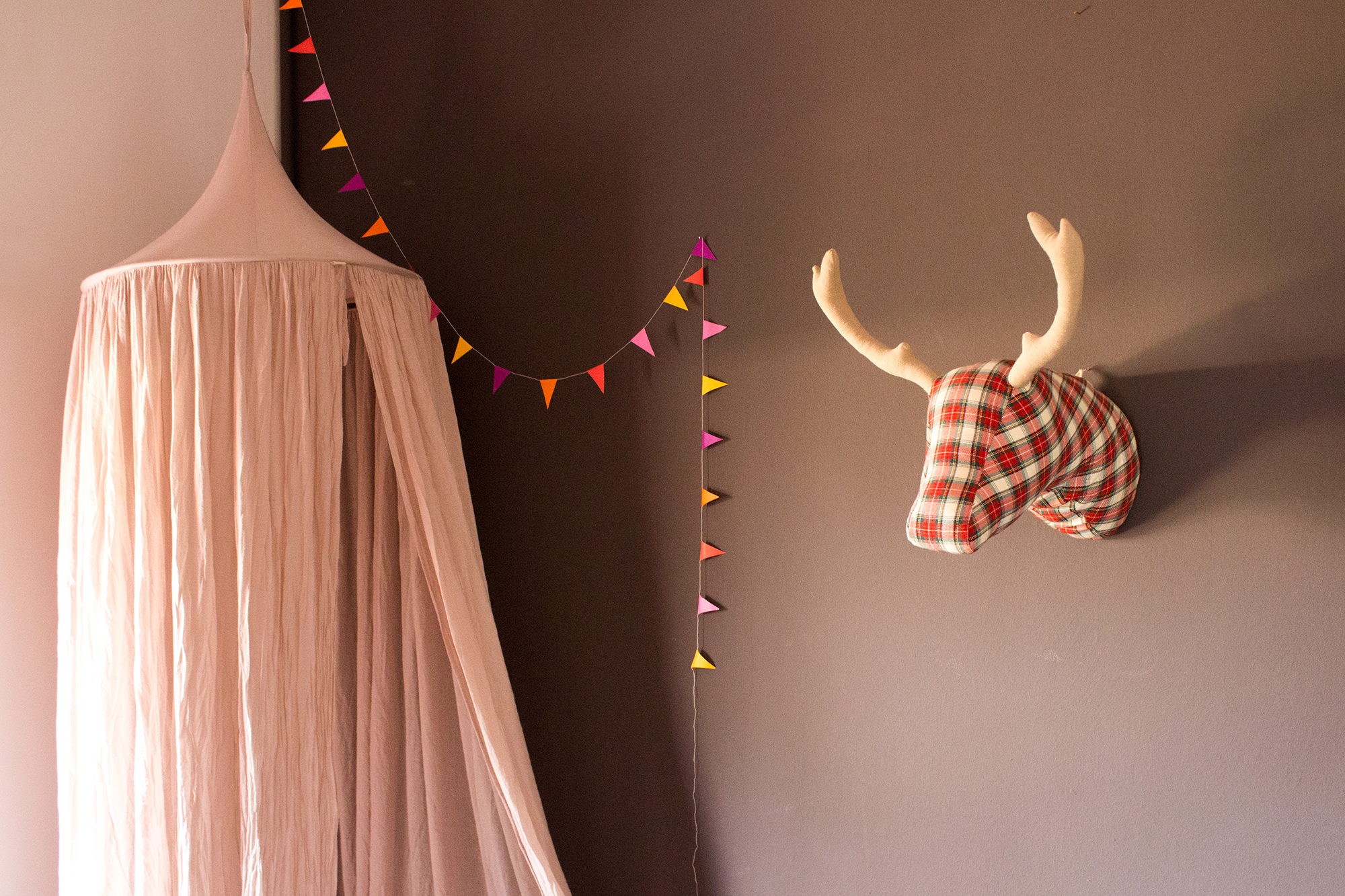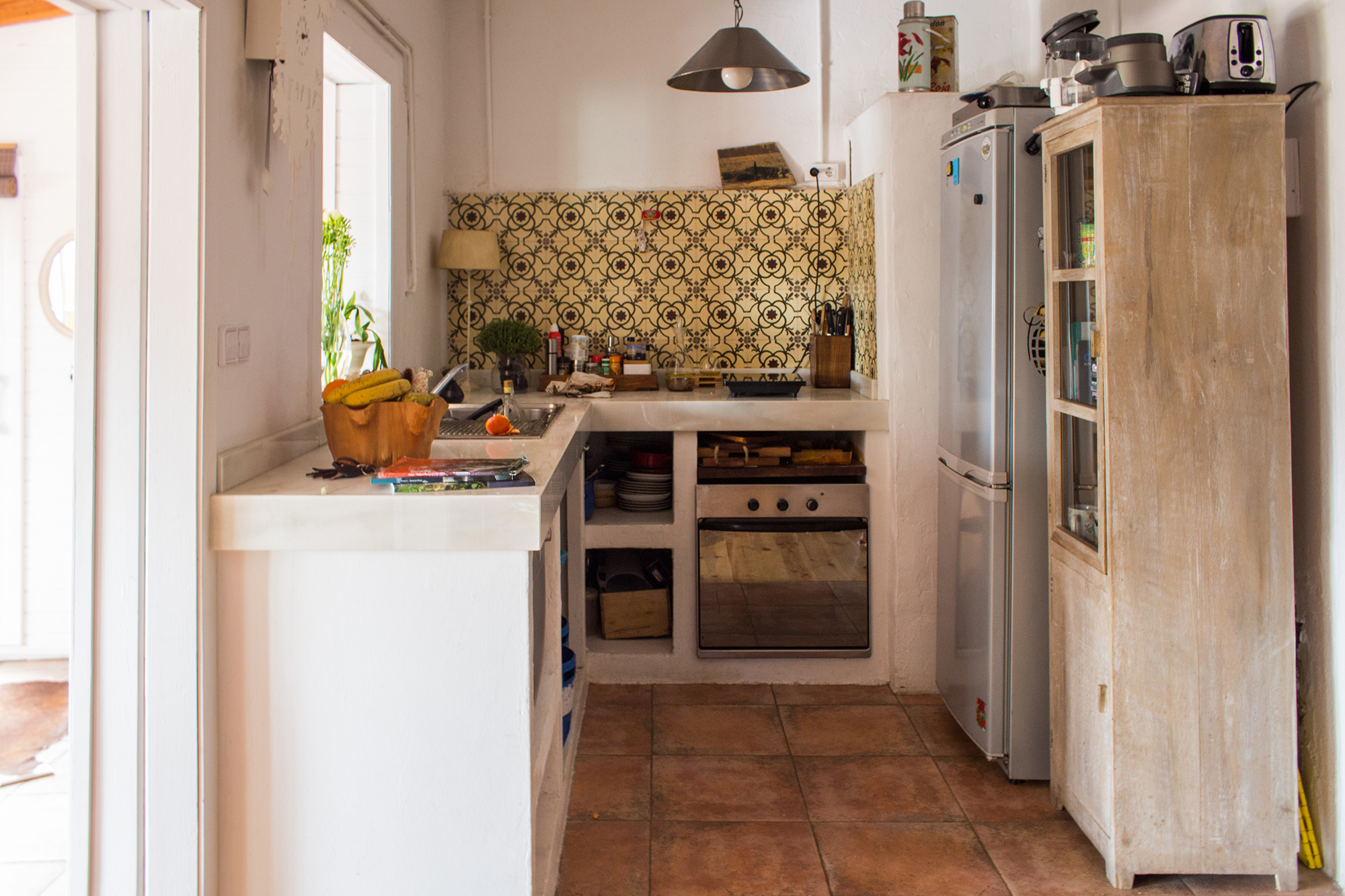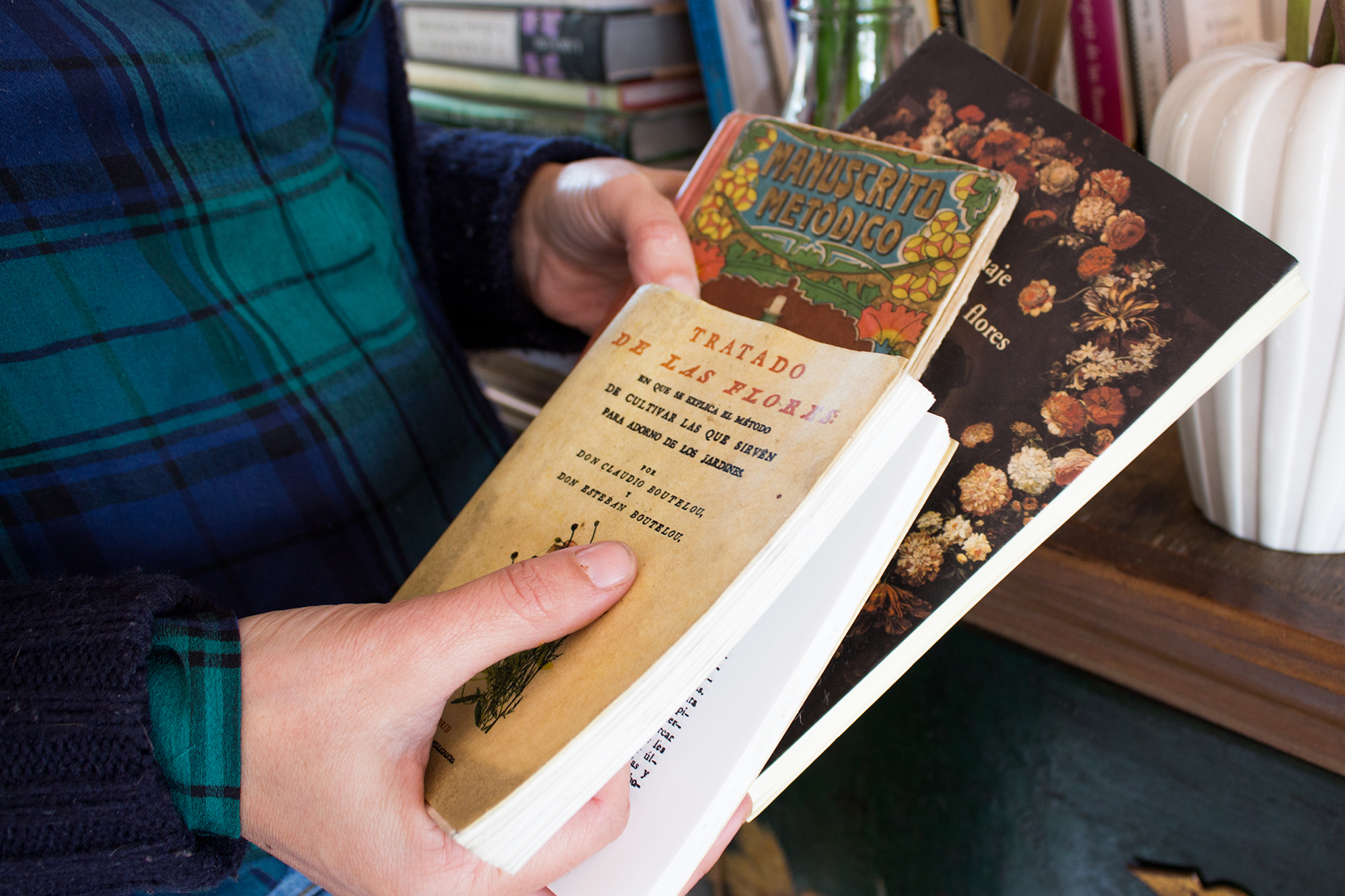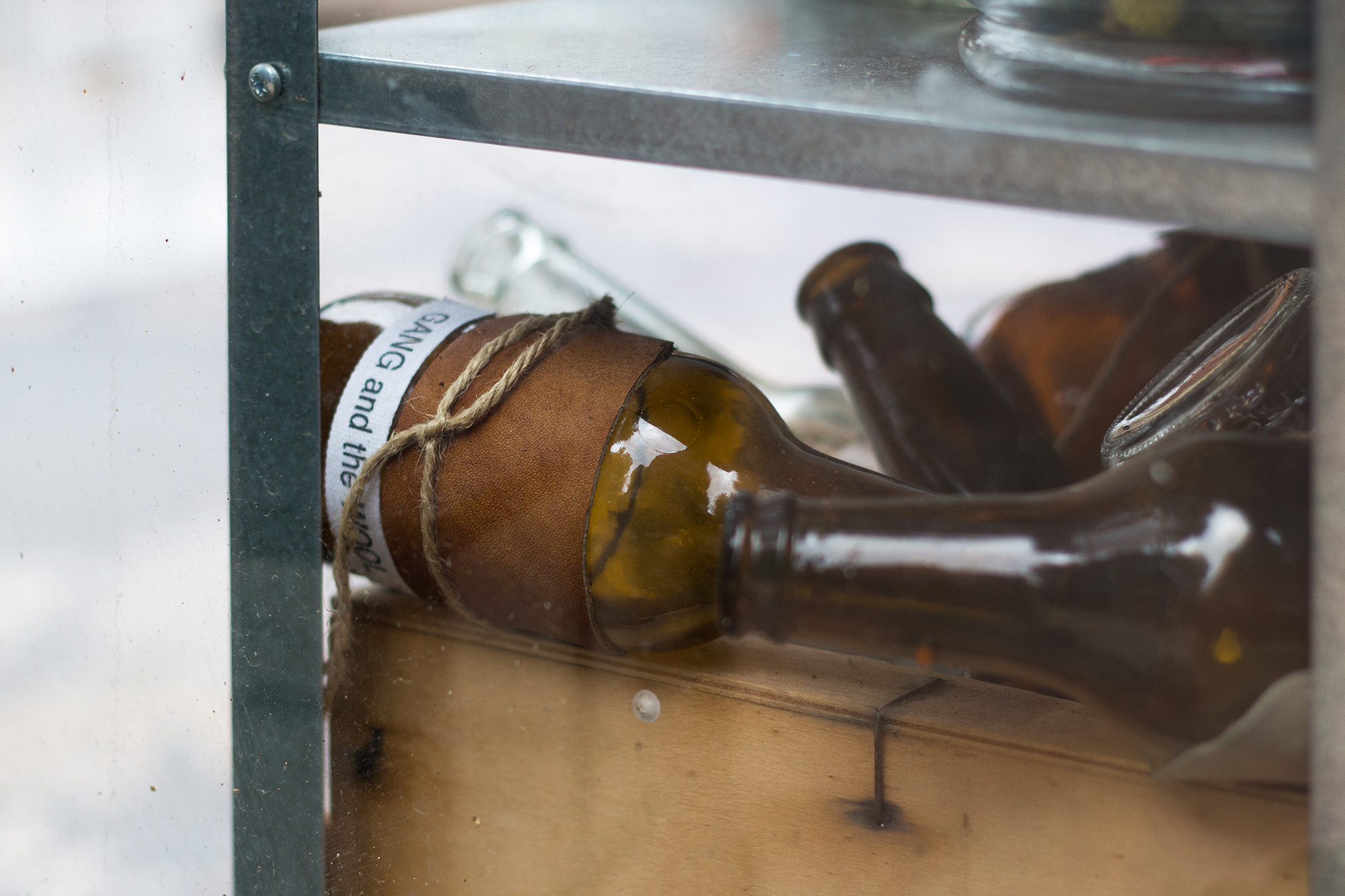 What is 'Gang and the Wool'?
'Gang and the Wool' is a flower studio born out of my desire to create an experience. It began in 2010 when I prepared the flowers for a friend's wedding, this led to the decision to undertake my own business. Since then, it's been a step by step process. As a designer, I try to absorb everything around me, anything that affects me, I digest it and transform it into something completely different. In the studio we work with natural elements: flowers, seeds, branches, plants. The idea of working with different concepts is fascinating. In this form I have the chance to fuse different typologies and disciplines.
What does the name 'Gang and the Wool' refer to?
'Gang and the Wool' is a name that came about when I was working together with two other people in furniture design. It was not overly thoughtful or meant to mean anything specific, although the play on words and the references we came up with somehow worked for us.
Where does your love of nature come from?
I grew up in a very natural environment. My father is a farmer in Uruguay and as a child I remember spending whole seasons in the countryside. But my passion for flowers was inherited from my mother. We spent hours in the garden and on the weekends we used to wander through the fields. She would teach me the names of flowers and how to dry and press them inside books. She also taught me how to observe them – their leaves, stems, colors and textures.
I adore nature in all its expressions – the mountains, the sea, the forest, the rain, the sun, the snow, the animals… The truth is that nature provides everything for my work and personal life. Living in the hills, in nature, 20 minutes from the center of Barcelona, yet being able to wake up at 9am to prepare coffee and an orange juice that I can drink on my terrace while I check my emails and listen to the birds is something that I wouldn't give up for anything.
What has your most fulfilling project been?
I like to think that all of them have been gratifying. Collectively each of my professional projects have allowed me to grow and I am what I am because of them.
Do you grow your own flowers?
No, it's something pending that I have in mind though. Luckily, in Catalonia there are many zones where flowers are grown and I always try to get the flowers there, because it's local trade. However, I do have a garden. Just recently I created myself little vegetable garden, where I grow carrots, tomatoes, beetroots and lettuces, among other things.
How would you describe your design style? What or who are your style influences?
My style is natural. It is not based on shaping a personal signature, but rather, derived from the love we have for our work. There are many different artists that continue to influence me, such as David Nash, Alan Sonfist and Ursula von Rydingsvard.
Do you see the differences between flowers that are mass grown, and those grown in the wild?
The difference between mass grown flowers is the ridiculous quest for perfection; a perfection beyond what mother nature can produce. Nothing around us is free of imperfections.
How do you see the unhurried construction of your home?
I'm fascinated by the idea of building my own foundations slowly, it probably has something to do with the architecture degree I studied when I was in Uruguay. I understand my home as a big project that adapts exactly to my versatile needs.
And the greenhouse?
I've always felt a passion for these crystal greenhouses. They are like parallel worlds inside a garden. They are volatile and flexible, and full of transparencies, flowers and plants.
Why did you stop studying architecture?
When I arrived in Barcelona. I was 21 years old. I started the process of getting my three year architecture degree recognized within Fine Arts studies. I was then able to start at the Fine Arts faculty here. But it had nothing to do with what I had studied in Montevideo. In Uruguay the groups were smaller, the discourse with the teachers was closer and the timetables were open. I decided to start something new on my own where I could mix my two passions: Industrial Design – coming from my architecture studies – and Fine Arts.
What made you come to Europe and specifically Barcelona?
Curiosity. I wanted to get to know Europe. I began in Barcelona. I arrived at Plaça Catalunya with only a backpack on my shoulders. I got to know many people at that time who are nowadays great friends.
Did you train to become a florist or is it intuitive?
I went to a floristry school for four years back in Uruguay. However, it was my mum who really taught me how to look at the nature. She was my biggest reference.
It seems to be easier than ever to buy flowers – in the grocery store, the subway, at the gas station – do you believe that the professional florist is disappearing?
That's a difficult question to answer and I'm probably going to seem contradictory. On the one hand, I do think they are disappearing, yes. However, on the other, I have the feeling that the value of the creative handmade work has increased lately.
Working with your hands is something natural, they shape ideas and they let you be directly in touch with the materials. I enjoy experimenting and seeing what works out in different spaces. I like to think of which flower I'm going to use, which colors match or contrast and which composition looks best in the end. As every flower is unique, in the creation of a perfect composition it's essential to check which aperture grade they have in order to place them ideally in a vase. The final result shows a job well done, when something is created with care and attention, it shows. That idea, of achieving a well-crafted handmade work, is not lost at all. But being an artisan means lots of work and time, and unfortunately we're living in a culture of immediacy.
Does this have any effect on 'authenticity'?
Maybe, although I'm not sure that authenticity is a direct consequence of artisanal work. Instead, I believe that authenticity is the consequence of work made out of love, dedication and commitment.
The idea of "returning to roots" almost seems to be a trend – what do you think?
I like to hope that it's a 'modus vivendi' and not a temporal social trend.
Where do you see yourself in ten years?
The same as now, working hard on many precious projects.
Do you have any plans to expand your business, or do you prefer to keep it small?
I actually don't have a 'business plan' as such – I never did. I just want to keep working with this personal project that involves different people and proposals.
What are your other pleasures?
I like to read. I enjoy having a little bit of time for myself to sit down and read a book. I'm also fascinated by art, in fact I used to paint a bit. I hope I do it again one day.
Photography: Silvia Conde
Interview & Text: Silvia Conde & Rachael Vance