In his photographs, Lucas Hardonk produces visual transmutations of reality, inviting viewers to project their memories onto his work and distort their physical context.
"We would go into the forest to photograph deer, and then to a nearby river where I captured every boat that passed," says Lucas of a childhood spent with his grandfather who first introduced him to photography. Lucas went on to nurture his love of the craft at The Royal College of Arts in the Hague, initially studying commercial photography before switching focus and graduating with a degree in documentary photography. "Since I can remember I've been attracted to art," he says. "I like to stand in front of something; to wander off and be blown away. That's what I like about art, it has to confront you as a viewer, you have to become a part of it. Wandering around museums when I was younger, I always had this idea that I wanted to be the maker of those pieces on display. I wanted to have that effect on the viewer that other people had."
Later on in his twenties, he worked as an assistant in fashion and commercial photography, before deciding to go it alone and develop his own style. "In the past few years, I've tried to reinvent myself within the medium of photography. I'm still searching for my style but getting closer and closer," he admits. "Photography is something I love but it's hard to express myself with it, so I decided to use it more as a starting point. I don't look at images I've shot as a final thing now, I see them as the start of the creative process. It's not the 'actual reality' I show in my work, but 'my reality' and how I look at the world," he explains.
Lucas Hardonk was selected as the first artist to be supported by Ace & Tate's Creative Fund—an initiative providing grants to support young, ambitious talent who need help getting on the first step of the ladder to success.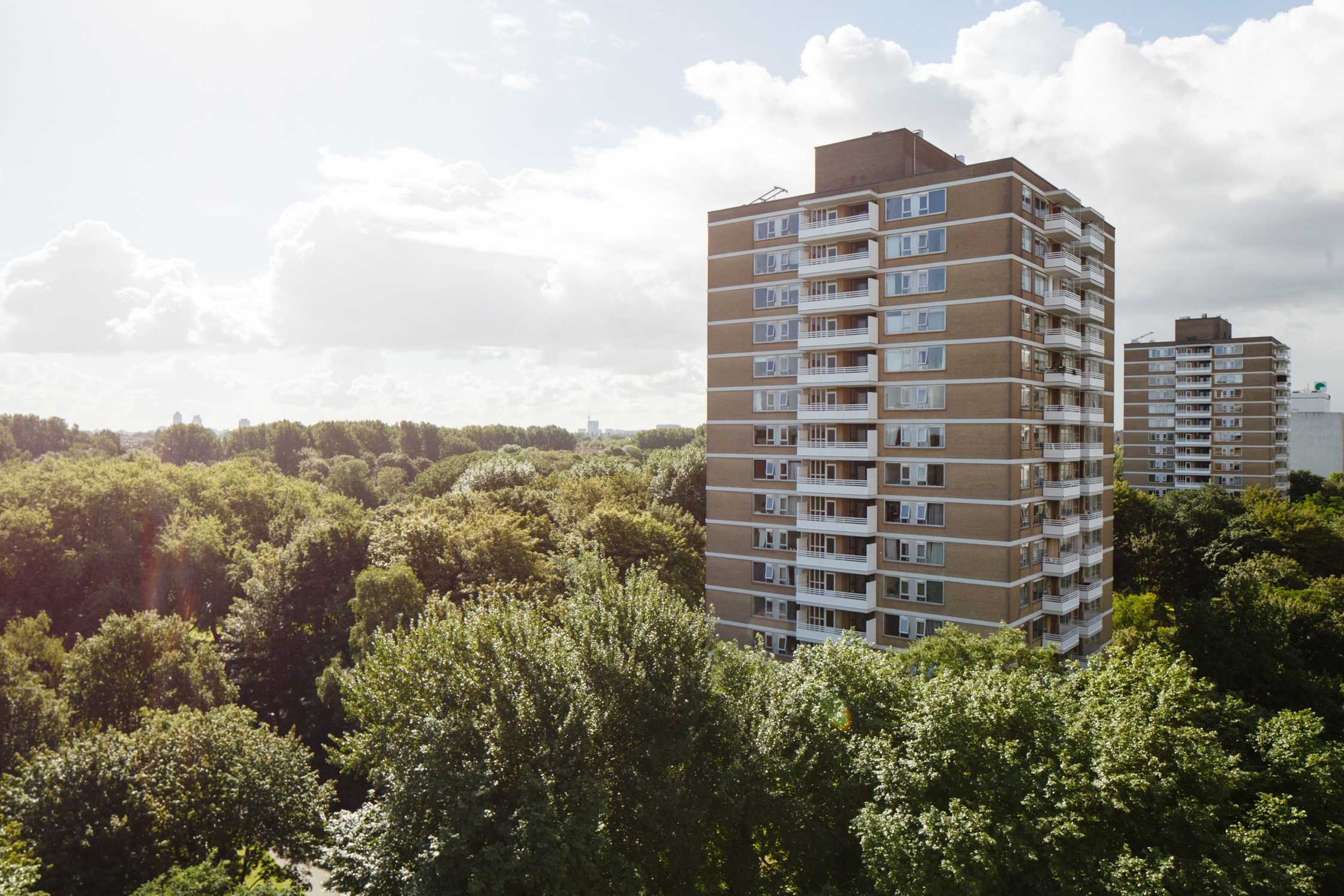 His personal drive, he admits, often comes in the form of ideas and motivational thoughts written on his phone while biking around the city. "I'm a dreamer by nature so I can be motivated anywhere and at any given moment," he says. "Although it can also be nice to just ride your bike and look around with nothing particular on your mind. Forgetting everything you're working on can be very helpful, too!"
One project he hasn't been able to forget—after working on it for over a year—has finally been brought to life by the Ace & Tate Creative Fund, enabling him to share his work with a wider audience. "The help from the fund is a big deal for me," he says excitedly. "From not being able to create work for a long time and reinventing myself, to now getting the funding to move forward, it makes the past year and a half in my studio worth it—it's a big springboard for me in the right direction."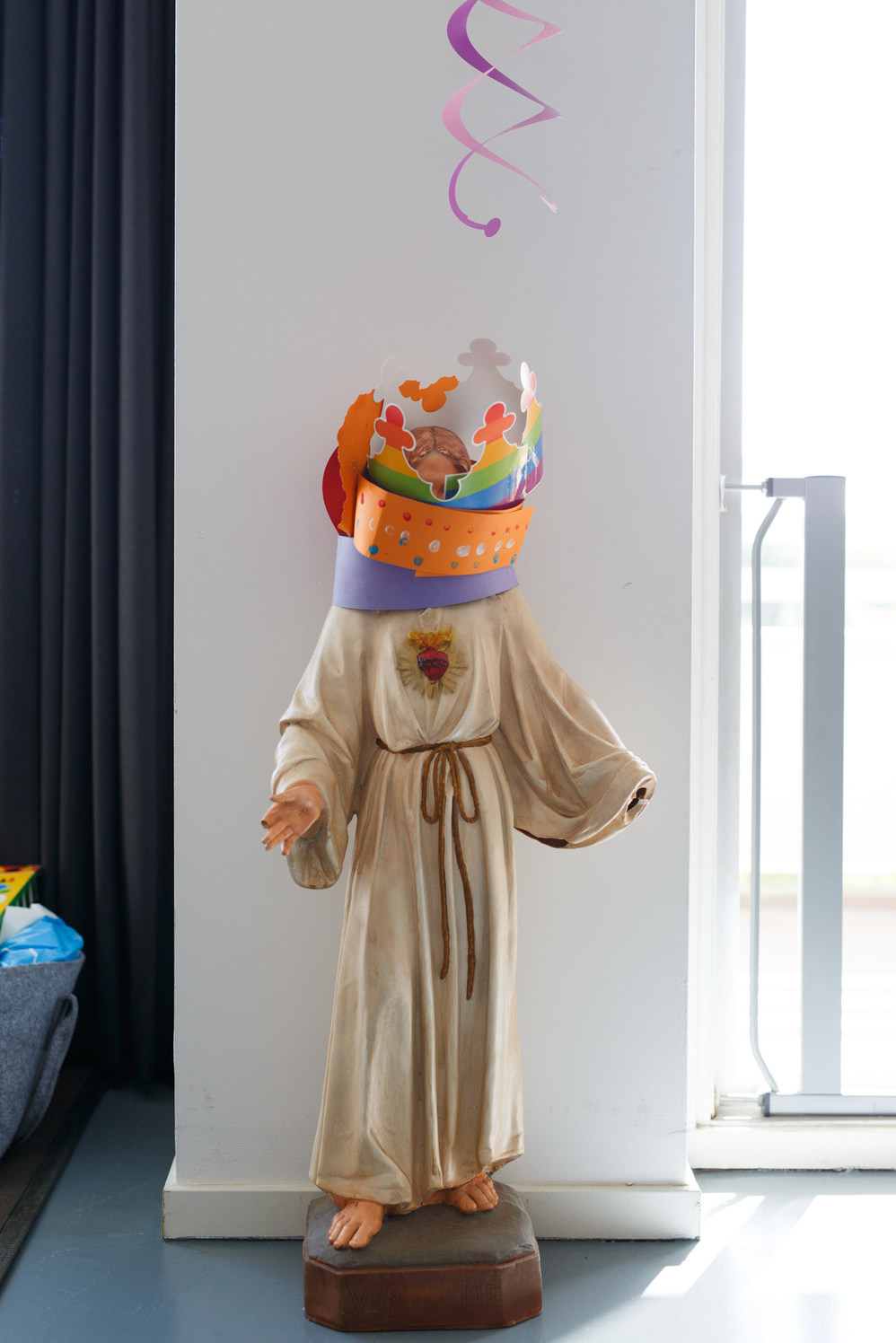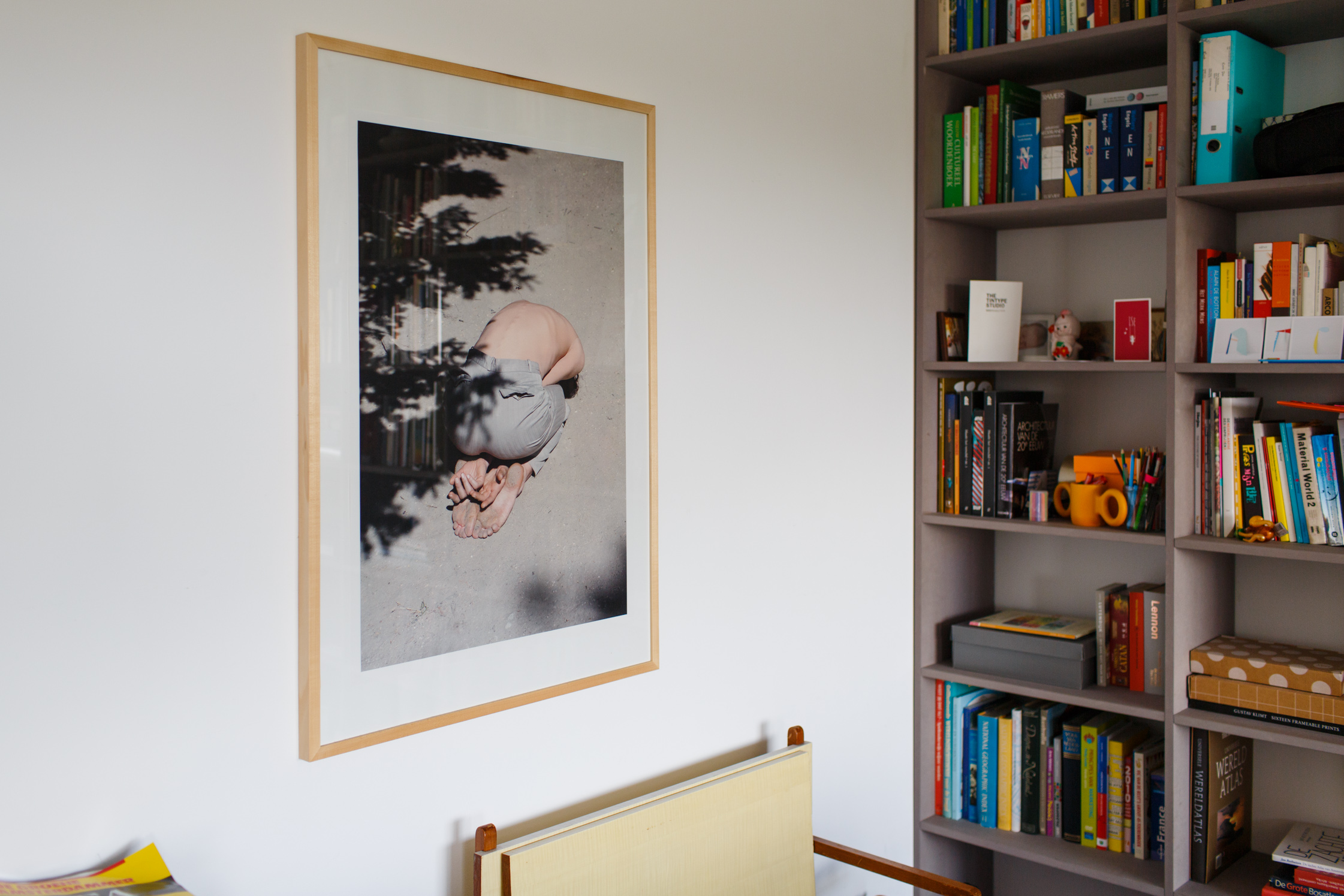 His personal influences include English fine art and documentary photographer Paul Graham, "I like how he thinks and explores photography," Lucas says. "He's one of many inspirations, but his work looks so simple and yet so powerful. That's something I would like to achieve." Working alone in his studio in Amsterdam, which is "just the way I like it," he confides, "I can make a mess, test things and leave it as it is if I want to. I have a place where everything is just lying around so I can think over it every time I encounter it. I like to just wander around with a cup of coffee and come up with new directions in which my work should evolve."
"Once I have the source, it takes a while to think about where it will go."
Back in the office, his creative process begins by "thinking about something that just popped into my head while watching the news, films, talking to people, or just sitting in a chair overthinking things in general," he explains. "Once I have the source, it takes a while to think about where it will go, but then I get to a point where I just have to start making things. And that's when I can really work intuitively for some time, with the idea and steps somewhere in my head until the project is finished."
Lucas' work at a glance
"The projections of a viewer on an image are always influenced by time, memory and events."
The project explores the juxtaposition of different images through layering techniques in photography. "I don't need just a photograph to explain myself, I can see it as a 3D work instead of a flat image," he says. "I needed materials to transform one space into another in the same image, and the funding enabled me to buy black transparent and colored transparent foils to create different times and connotations within one image, like day vs night etc."
"The concept," he continues, "is about how time influences memory and how that in turn affects the way we look at images. The projections of a viewer on an image are always influenced by time, memory and events. That's how we create an image in our head that may be different to what we are physically looking at," he adds. Vision and different ways of perception are central to Lucas' work, "We should always question everything we see and the way we interpret it."
Now based in Amsterdam, he prefers "the energy of the city," as its "multi-cultural vibe and liberal attitudes" suit his sensibilities—as does locally popular canteen-style-cafe de Stadskantine, where you'll often find him hanging out with friends.
At home—an apartment which he shares with his girlfriend and daughter—visual inspiration is further emphasized through the view from his windows, "It's nice to wake up and see the beautiful sunrise, which even with bad weather can be spectacular. Watching thunderstorms through my window can be like watching television."
One of his main goals is to showcase his own work in a solo show one day. "My head is full of ideas," he gushes. "I think if I can create what I want and meet my own expectations, and make enough money to focus on my work in the future, I'll be the happiest person there is."
Thank you Lucas, for spending time with us and showing us your home and office in Amsterdam. You can see more of Lucas' work here.  Ace & Tate's Creative Fund supports individuals and collectives, helping to bring brilliant ideas to life. Find out more about Ace & Tate's Creative Fund, and get the backstory in our interview with founder Mark de Lange.
Interview & Text:Kate Lawson
Photography:Jordi Huisman