Johann König is determined to share his love of art with as many people as possible and to prove that you don't need expert knowledge to appreciate art.
From the day he opened his gallery at the age of 21, now twenty years ago, Johann König has devoted himself to modernizing the art sector with a wealth of ideas. His efforts have included apps, podcasts, souvenirs, NFTs, and limited editions that are only available for a 24-hour window. In addition to KÖNIG GALERIE's main location in the brutalist St. Agnes Church in the Kreuzberg district of Berlin, there are now branches in London, Seoul, and Vienna. König has also founded the online platform misa.art, which seeks to democratize access into the art market. Against this evolving background, König opens up about new directions in a long-established industry.
As a gallerist, you are constantly coming up with new ideas on how to democratize the art market and the entire industry. Why is this so important to you?

I am fortunate to have grown up surrounded by art and I experienced just how much value it added to my life. I want to share that with others, to allow them to experience how rewarding it is. I believe that art can be as much a focal point in our lives as literature, music, dance, fashion, and other forms of culture. Fine art, contemporary art, has become more important in the broader public sphere in recent years—and I believe it can become much broader. Recently, for example, the Global Art Market Report by Art Basel and UBS showed that millennials are more open to the idea of monetary engagement. The art market has been a bit of a closed shop for a long time. I want to open it up and kindle a new awareness.

What has been the most effective method so far?

The most effective method is to talk about art, to be approachable, to explain how the mechanisms and the system work. We focus particularly on how best to open up art for people who are not second-generation art collectors and know exactly what they are doing because they learned from their parents. To accomplish this, it is really important to share knowledge and make people understand that there is no such thing as a stupid question. Other important factors include providing transparent, broad opportunities and implementing cooperations to break through into related fields of interest. Naturally, we want to sell art, but I would like to emphasize that this approach isn't a marketing strategy but is, instead, driven by the recognition that there is a deficit in the way people are approached and addressed.
"You should always follow your own interests and tastes. Then take a closer look: is that really something I like, or is it perhaps just a copy of something I may like even better?"
How can galleries best respond to this?

Galleries need to position themselves differently, because there is definitely an inhibition threshold. Many people avoid going into a gallery because they believe they will be expected to buy something. As people who exhibit art, that is something we need to work on. The most important thing would be to do lots of things online, because the inhibition threshold is much lower. At the same time, I always encourage artists to use social media and websites to present their art to a broad audience instead of waiting for someone to come along and exhibit their art. On the website Artfacts, which collects global data on the primary art market, more than 700,000 artists are listed and only 7,000 galleries. That's crazy because it clearly shows that very little art actually passes through the gallery bottleneck—so one is forced to look for alternatives to the conventional system. It's an exciting period and it is essential that we take new paths. That's why we set up misa.art as a platform to give young artists the opportunity to exhibit and sell artworks physically at misa.art ARTIST FAIR and online at misa.art. misa.art is an independent brand from KÖNIG GALERIE as it follows a different rule and strategy.

It sounds like you've always thought outside the box.

No, it took me a while to get to the point where I would question why something is the way it is—and then to question these issues through my work. The simple fact that galleries do not advertise the prices of artworks is something that bothered me for many years. If you pluck up the courage to enquire about the price, only to find that it's way beyond your means, you're inevitably going to be disappointed. But back then I didn't have the courage to do things differently. Only once I had started to establish myself did I start to question established mechanisms.

The art market may be progressive in terms of its subject matter, but it is profoundly conservative in its systematics. Few things are questioned or openly explained. But things are changing. The NFT [non-fungible token] phenomenon, along with artists being able to publish and sell directly online, just like individuals can resell art themselves—, are the start of a revolution in the art market and are having an impact on the classical art scene.
What have you got planned next?

At KÖNIG GALERIE, Alicja Kwade just dropped her first NFT called SELBSTPORTRAIT. For her recent exhibition at Berlinische Galerie, the artist printed her entire genome on 259,025 sheets of A4 paper. While 99.9% of all human DNA is identical, Kwade highlighted her individual and unique profile in bold text. With her debut NFT collection, Kwade released her personal DNA as a series of NFTs. 

At misa.art, we're looking hard at how art can be tokenized and fractionalized, in other words, how can you invest in Blue Chips, i.e. outstanding works by world-famous artists, without having to buy the entire picture. Works like these are out of the reach of most people, either because they are prohibitively expensive or because you cannot access them. On the other hand, nobody knows how young works will develop, and yet they still require a substantial investment. That's why we're working on allowing people to invest in artworks, which can be purchased through our online platform misa.art just like stocks and shares.

So what does the art scene think of the idea?

Many people have criticized me for this, saying that I'm turning art into a financial product. But that's rubbish because it has an effect on me. Since I started investing in shares, I have been interested in how sustainable particular shares are, or how the automotive industry is approaching the issue of electric mobility, etcetera. It's similar with art: people will start taking an interest in art if their money is involved. You read up on the latest trends, find out what makes prices go up, discover new artists. It annoys me that the art industry finds it so difficult to talk openly about investments, and acts as if it isn't the case. It is incredibly exhausting—because of course art is an investment, and that is precisely one of the points that interest young target audiences. Isn't it better to invest in something beautiful that enriches your life than in an ETF [exchange traded fund]? Just because someone buys and sells art doesn't mean that they don't appreciate it.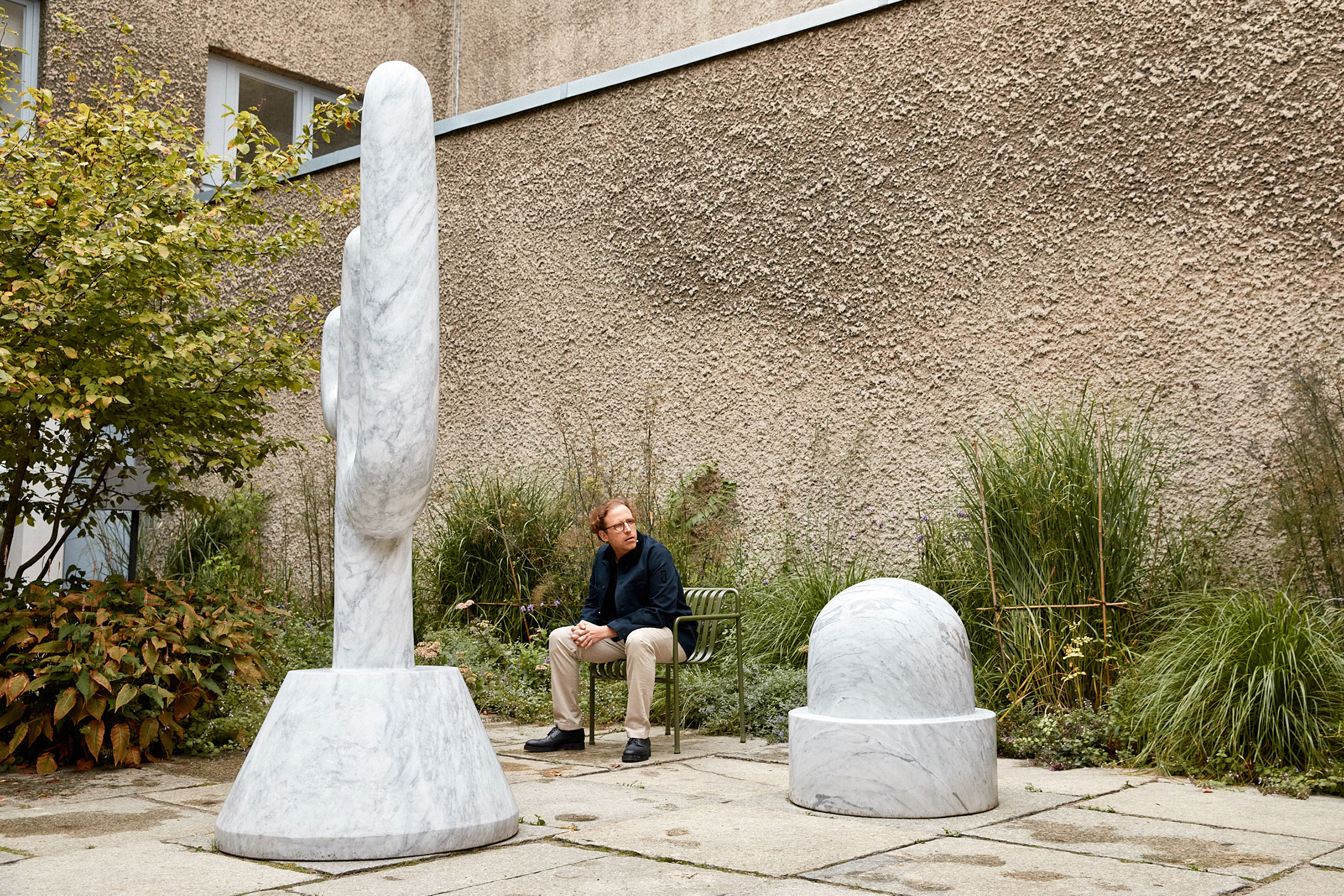 What are your top tips for people who want to start collecting art?

You should always follow your own interests and tastes. Then take a closer look: is that really something I like, or is it perhaps just a copy of something I may like even better? Our aim with misa.art is to help people judge this for themselves without having to rely on someone to tell them what's wrong or right. It is important to be able to have access to information, also so that you can check whether it is worth the price and whether that price is reasonable. With other luxury goods—and let's face it, art belongs in that category—you would always do that before deciding to buy something.

What's the best thing about your job?

The very best thing is that I get to try out new things all the time. The art sector has an inflated sense of self-importance, but in the overall structure of culture and business, it plays only a tiny role. It's met with a lot of incomprehension and also with advance praise—and I see tremendous potential there.
Johann König is the founder of the global KÖNIG GALERIE and the online art market platform misa.art. He is passionate about revolutionizing the industry by democratizing access to high-end art. Stay up to date with gallery showings, events, and news about misa.art and Limna on Instagram.
This interview is in collaboration with our friends at Closed, a sustainable fashion label equally centered in innovation and tradition. Inspired by our long-standing friendship, we are highlighting the lives and achievements of creative tastemakers—from LA to Berlin. Along with Johann König, the series features LA-based creative director Nu Goteh and marketing-expert-turned-noodle-shop-owner Keegan Fong.
You can find out more about Closed's story and sustainability philosophy on their blog.

Interview: Laura Reinke
Photography: Patrick Desbrosses