When it rains in Charleston, the streets can flood for hours. Most of the city sits below sea level, so a downpour at high tide means over-flowing drains and pools of water with no where to go. We visited 28 year-old assemblage artist, Hirona Matsuda at her home studio on a sunny day after a flood, her favorite kind of day. The storm had washed up all kinds of treasure: plastic chips, lost buttons, rusty bolts, tiny toys, broken glass, bicycle gears, bottle caps, exactly the kind of trinkets that she collects for her work.
Matsuda uses found objects to create miniature scenes that tell big stories. She is well known in Charleston's thriving art community as the manager of the Artist & Craftsmen supply store, but in her off-hours she is quietly establishing herself as one of the Southeast's most celebrated up-and-coming artists.
The interior of Matsuda's studio has the air of a French brocante baking in the still chaleur of the American South. Her trinkets are arranged on shelves, organized into drawers and cigar boxes. Everything from a rusted clamp to a baby doll head is precious, and everything has its place. Piles of frames and canvas rest against the wall, the smell of oil paint and glue lingers in the air. The space houses dozens of works in process and endless opportunity to tinker on a rainy day.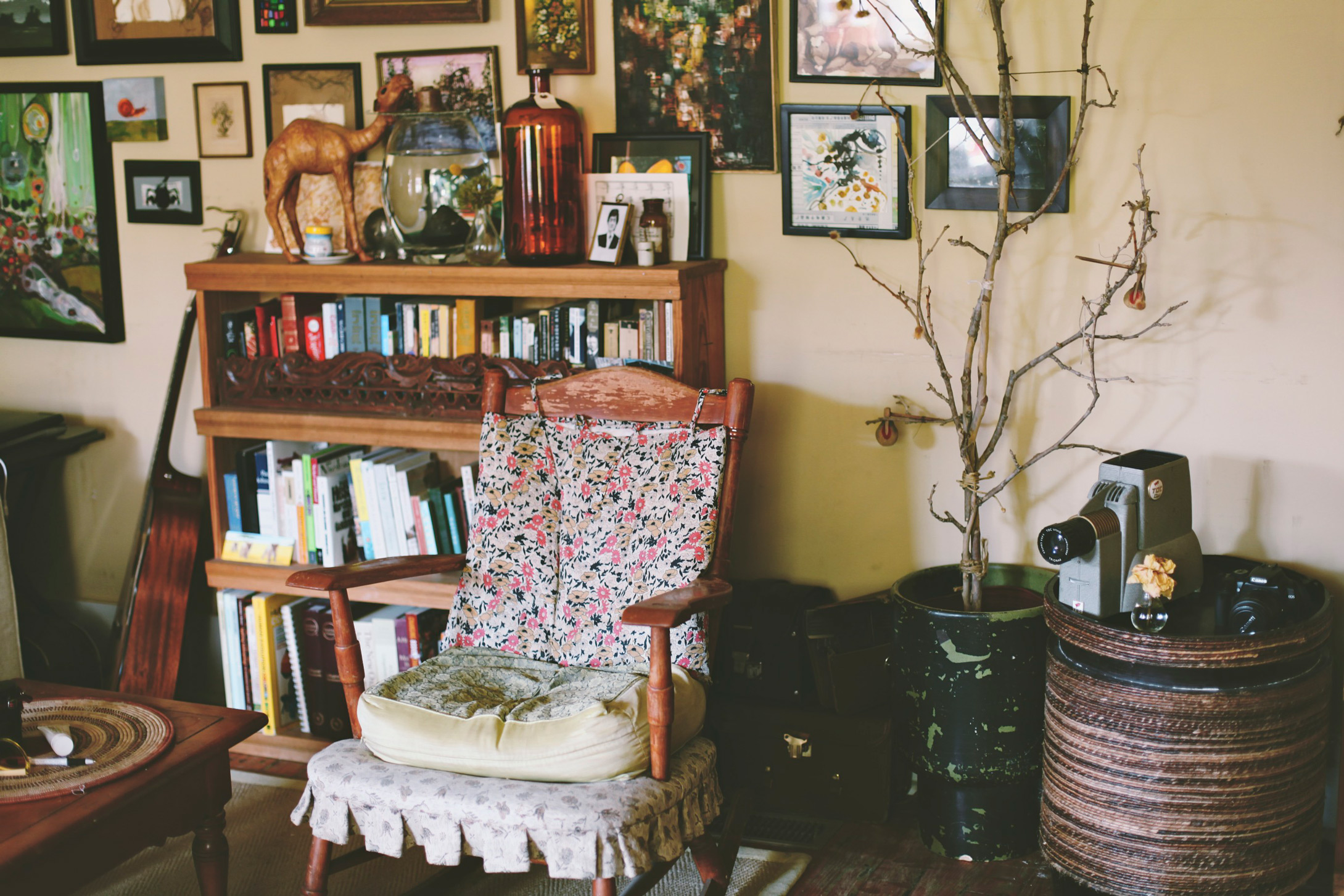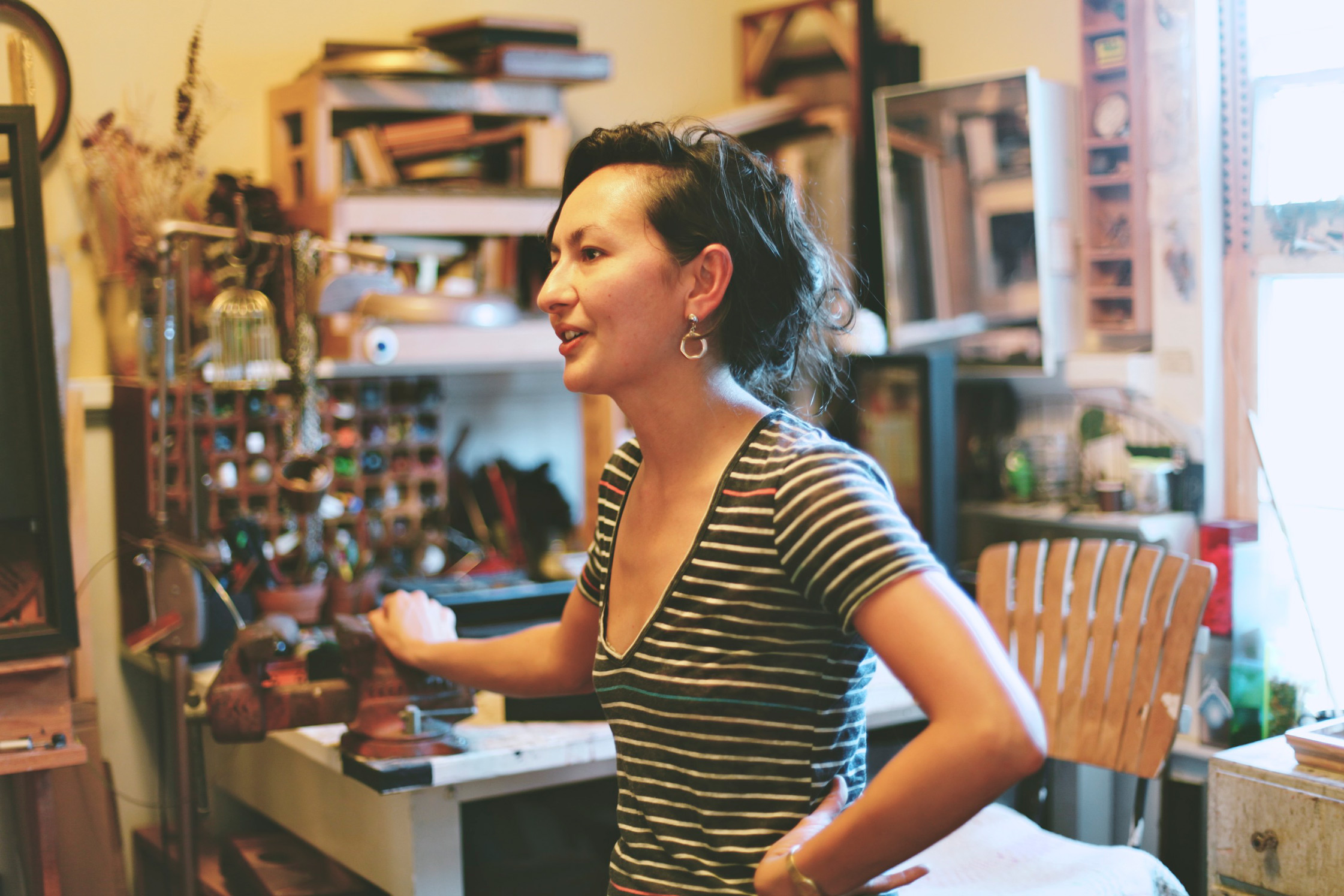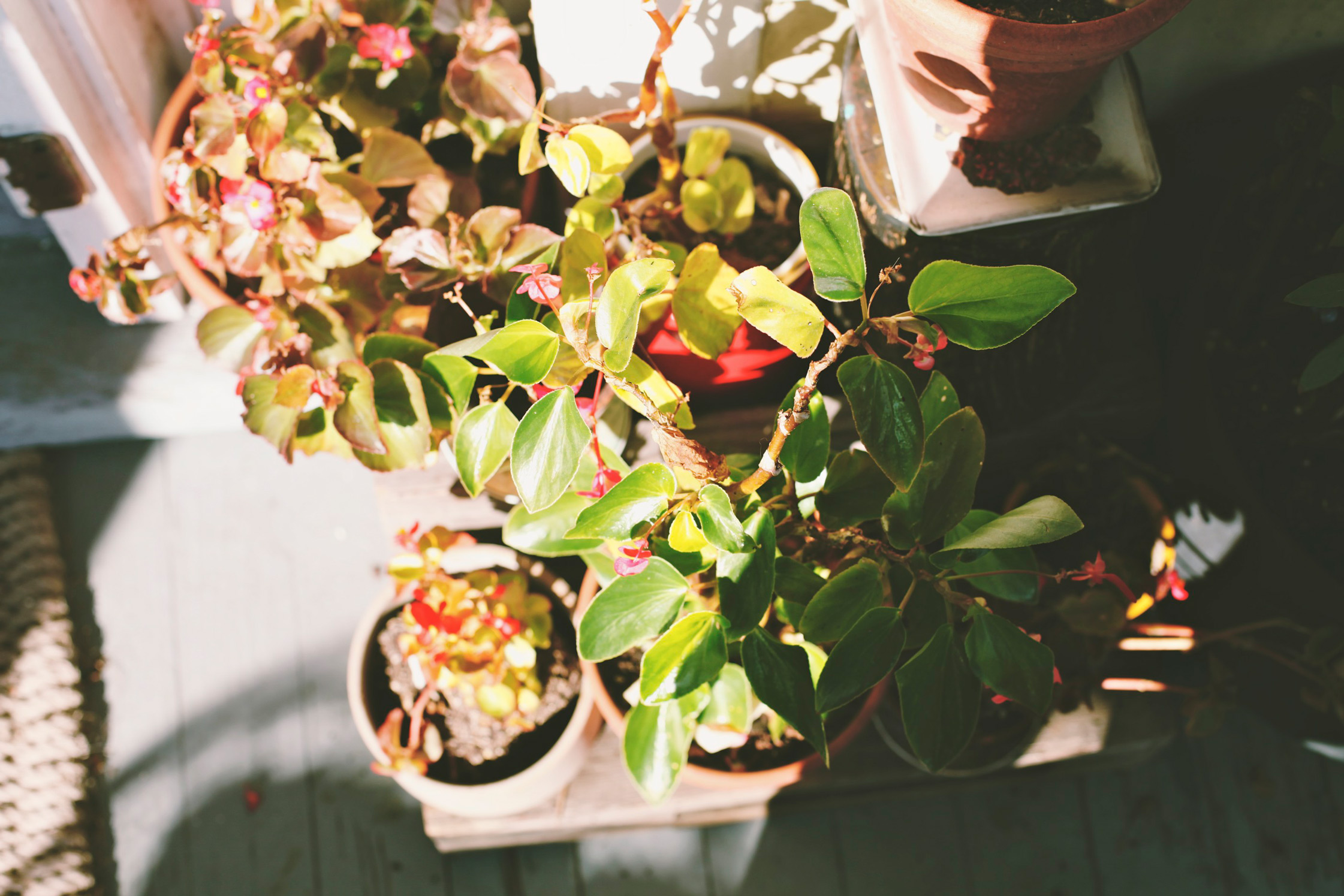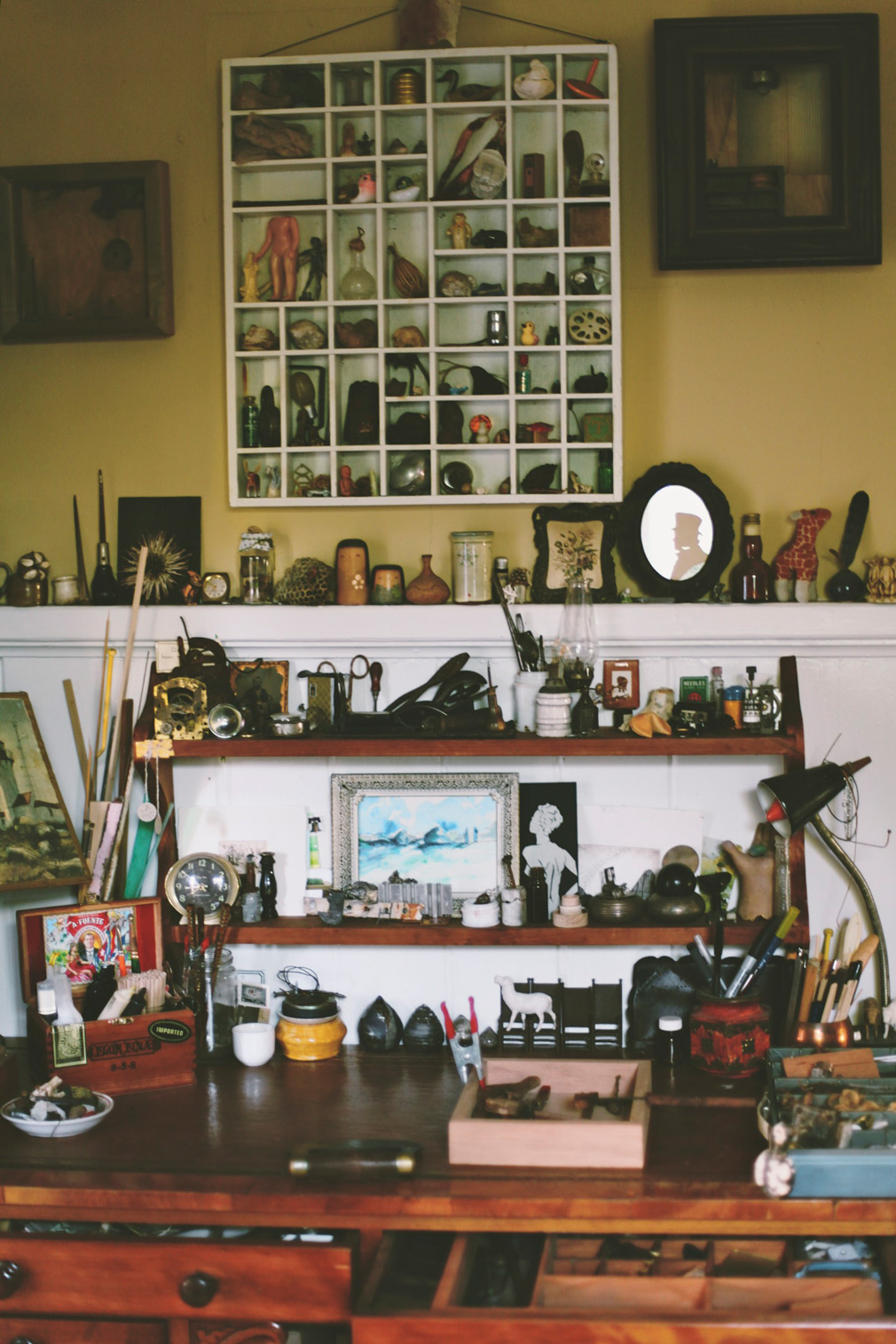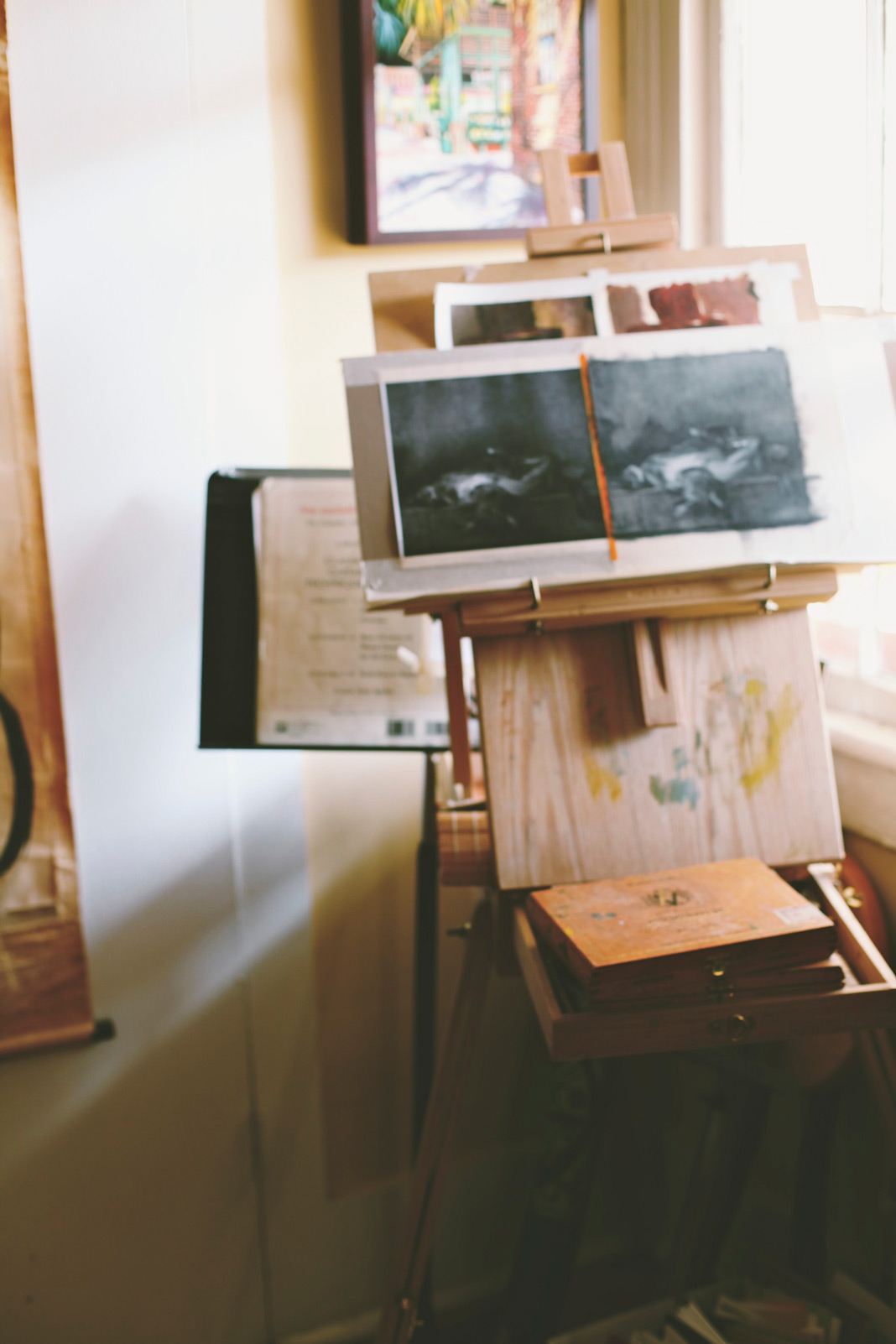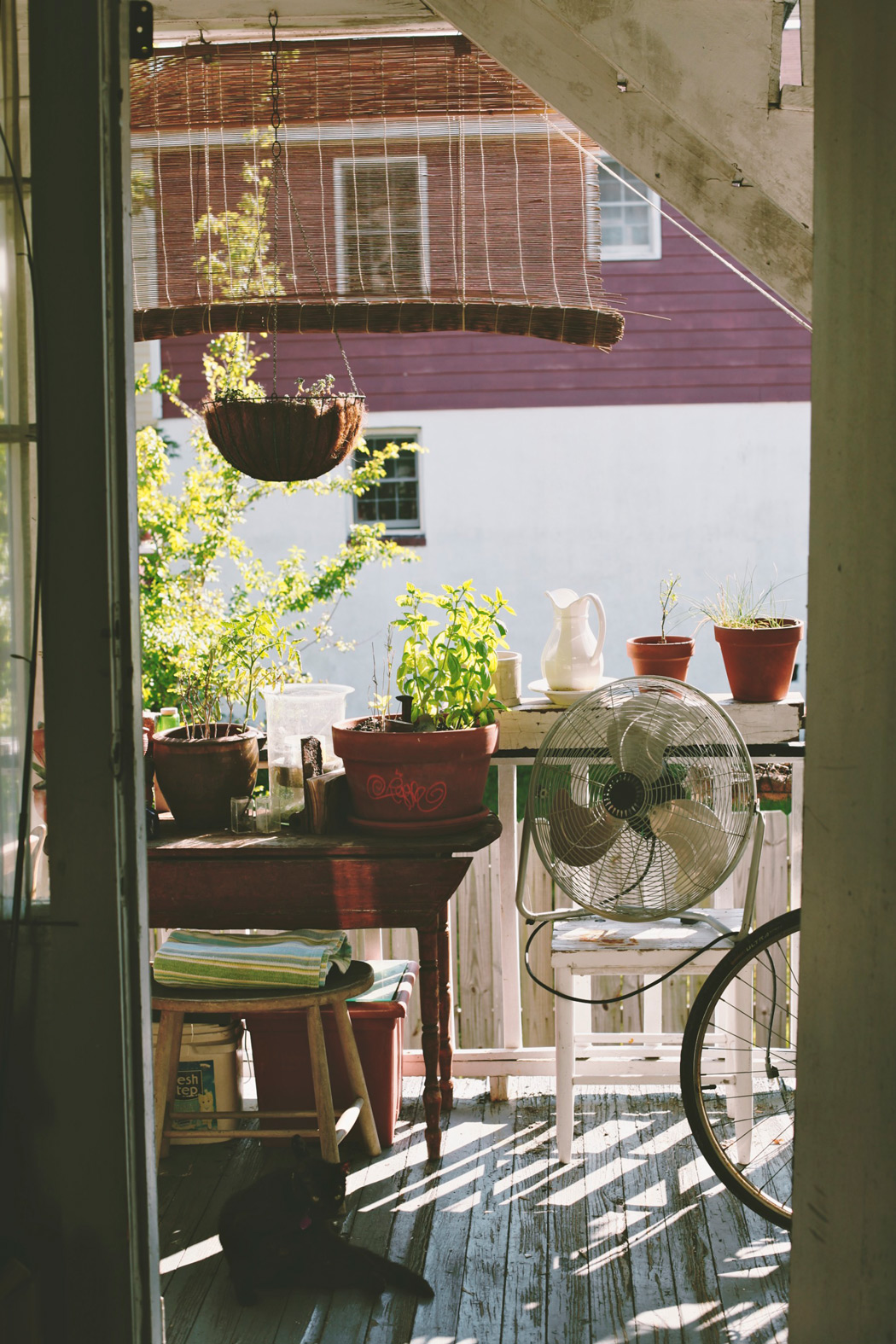 I was on this side of town yesterday right after it stopped raining. I couldn't believe how bad the flooding was! Is it always like this?
Oh yeah. The main reason why the east side of Charleston hasn't been gentrified yet is the flooding. We are only a few yards from the sea, so this would be very valuable real estate, but when it rains at high tide you need hip waders to leave the house. My backyard is literally a swimming pool.
What made you chose this neighborhood?
Mainly because it is cheap. Five years ago I graduated from college and knew I wanted to live alone and have a home studio. My only requirements were a big porch and a gas stove.
It's not a neighborhood that visitors often see. Even Charlestonians seem to forget about it. What are your impressions?
I love this side of Charleston, it's very familial and so diverse. There's a lot of history here, especially during the Civil Rights Movement. Occasionally I'll see lost tourists wandering in the streets looking terrified. I always feel like I have to help those poor souls. Honestly though, it's not the projects or run-down streets that make me nervous, it's the college students who are starting to move in. They are the ones who stay out late and do stupid shit.
What is your background and how did you come to live in Charleston?
My mother is Irish and my father is Japanese. I was born in Boston, but my parents were sent back to Ireland when I was five because of immigration issues. It took a few years to sort it out, and then we moved back to the US and settled in Charlotte, NC. I came to Charleston to study sculpture and anthropology at the College of Charleston. I got the job as manager of the art supply store and just stayed.
How does your Irish-Japanese background influence your work?
I grew up listening to stories of great Irish heroes and Japanese folk tales. There is definitely an aspect of folklore and storytelling in my work. I have this nostalgia for miniature scenes that comes from building fairy houses as a girl in Ireland. Collectors sometimes say that my style is simple and Japanese, and I think that comes from my father. My friend describes my work as Ikebana, or the art of Japanese flower arranging, but with metal. I like this.
What is your creative process?
I always have several pieces going at once. All of my assemblages are inspired by the things I find. I never go into the studio thinking okay, today I'm going to make this scene. Usually, I open up a box or drawer and start digging around for a piece to use as a starting point. Once I get going, it turns into a narrative. There is always a story.
Where do all of these little pieces come from?
Things have a way of finding me. I walk everywhere and am always looking down at the ground. I have a special pocket in my purse for things I find like bike reflectors, bolts, chain links, little pieces of wire, rusty nails, furniture knobs, whatever. Oh and levels! I love levels and clamps—such beautiful tools. People are also always bringing me cool stuff at the store.
Like what?
My brother found this old toolbox in a dumpster and gave it to me for my birthday. It was full of miniature antique screwdrivers that are probably 100 years old. I was so excited that I cried when I opened it. I know a lot of artists from working at the store, they are always bringing me precious little things. It's like they are relieved to cast them off to someone who will use them.
You mentioned that you got these hubcap rings from a guy at a gas station, what is that story?
Oh, that's a great one! I stopped in the gas station near my store to pick up some things for a sick friend. When I went to pay, the cashier pulled out a brown bag from behind the counter and said, "You're that artist girl, right? This is kind of weird because I don't really know you, but I've been saving this stuff for you." The bag had these neat little screws and tiny car parts in it. On the outside were the hubcap rings that I've been using in pieces at my new gallery.
It sounds like you have strong ties to the community.
Yes. I'm totally burrowed into Charleston and what is happening in the art community here. I don't have Internet or television; I don't subscribe to any major publications. All those things are distractions from my work. It's not that I'm not interested in following major artists, but honestly, I'd rather go to exhibitions in my own community. I feel like an integral part of what is happening here.
How has being represented by the Michael Mitchell Gallery affected your work?
When you have a gallery to promote you, all you have to do is generate new work, and that's been really nice. I've started making mush larger pieces, sometimes ten times the size I am used to making. I also now have the luxury of creating pieces in isolation. Before I was always trying to make cohesive collections for exhibitions.
When you are not working, what do you do?
I love to cook and take care of my porch garden. People are always stopping by to hang out on the porch. We practically live on it. Also, I play a lot of ping-pong. I have a ping-pong table in the backyard and when it's not flooded like a swimming pool, I'm always trying to get people to come over and play.
So is Charleston long-term for you?
I'm here for long-term, yes. I'm really invested in the community here. Not to say I will never move, but I'm committed to staying for at least 10 more years. It's just a good place to live. The art community is very friendly and non-competitive, something you won't find in other cities. At the same time, we are getting a lot of attention. Collectors are coming in from major cities all over the world. As everything is growing and getting better and better, there is no reason to leave. In ten years we will be the people who have been here all along.
Thank you, Hirona for this nice interview!
Have a look at her work here.
Interview: Kristen Gehrman
Photography: Olivia Rae James