If Charbel Haber wasn't in a band, the contents of his apartment would probably start their own one. Since forming his band Scrambled Eggs in 1998, Charbel has orchestrated a rock 'n' roll lifestyle right down to his living room. "Never Mind The Bollocks" sits on top of a pile of LPs. A copy of "God is Not Great" by Christopher Hitchens has a boarding pass as a bookmark. Ashtrays stockpile cigarette butts and roaches. The Sonic Youth poster feels warm and homely on the walls. We basically could go on and on.
His most treasured possession, however, is the contents of the big black box he takes with him whenever he travels (which is often). You half expect it to contain a decapitated magician's assistant – the victim of one acid trip too many, maybe – but instead it houses his beloved guitar and numerous other tools in order to make noise. Charbel loves pedals and has a very pretty collection. "It's okay, you can call them pretty. They're supposed to be," he says reassuringly.
Although a peripatetic soul drawn to big cities, Beirut (and a bar called Torino) will always be his home. Over the years the musician has played in numerous bands, projects and festivals and frequently collaborates with artists and filmmakers. He refers to his bandmates as "family" and can't praise each of them enough. "Oh, and mention Ziad Nawfal [DJ, music producer & promoter]" he urges after the interview is over. "Every scene needs someone like Nawfal. Without him it would be non-existent."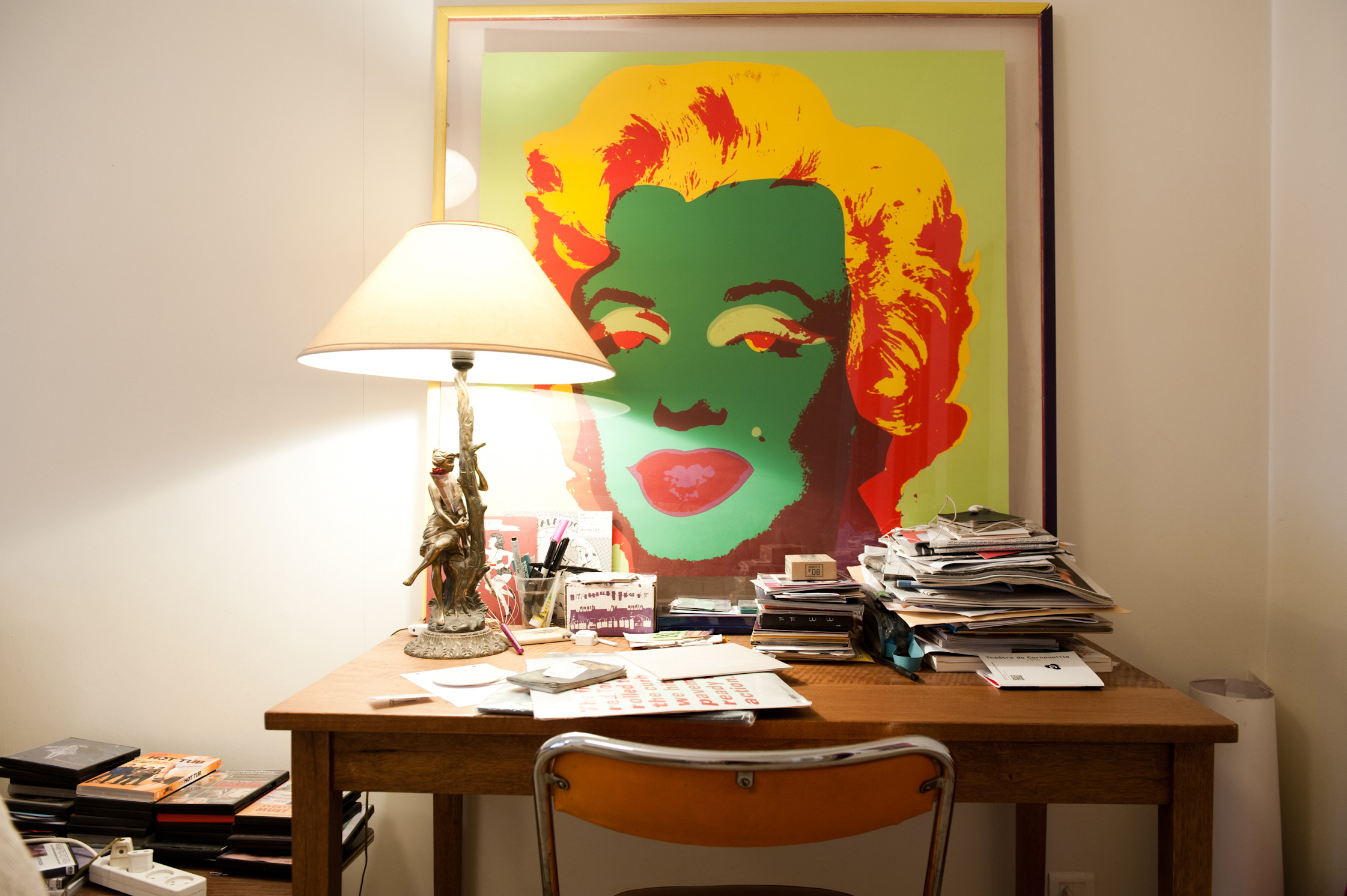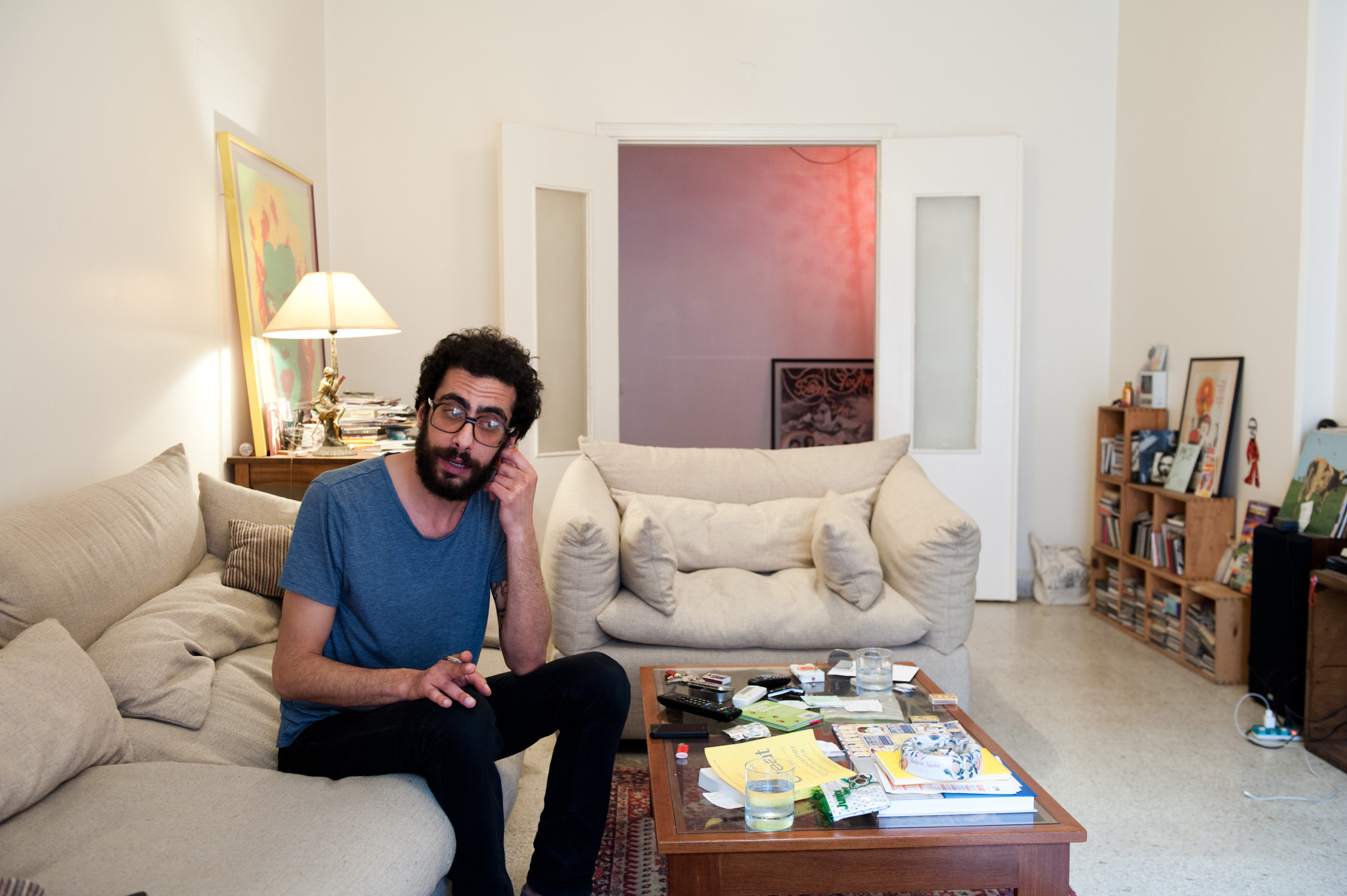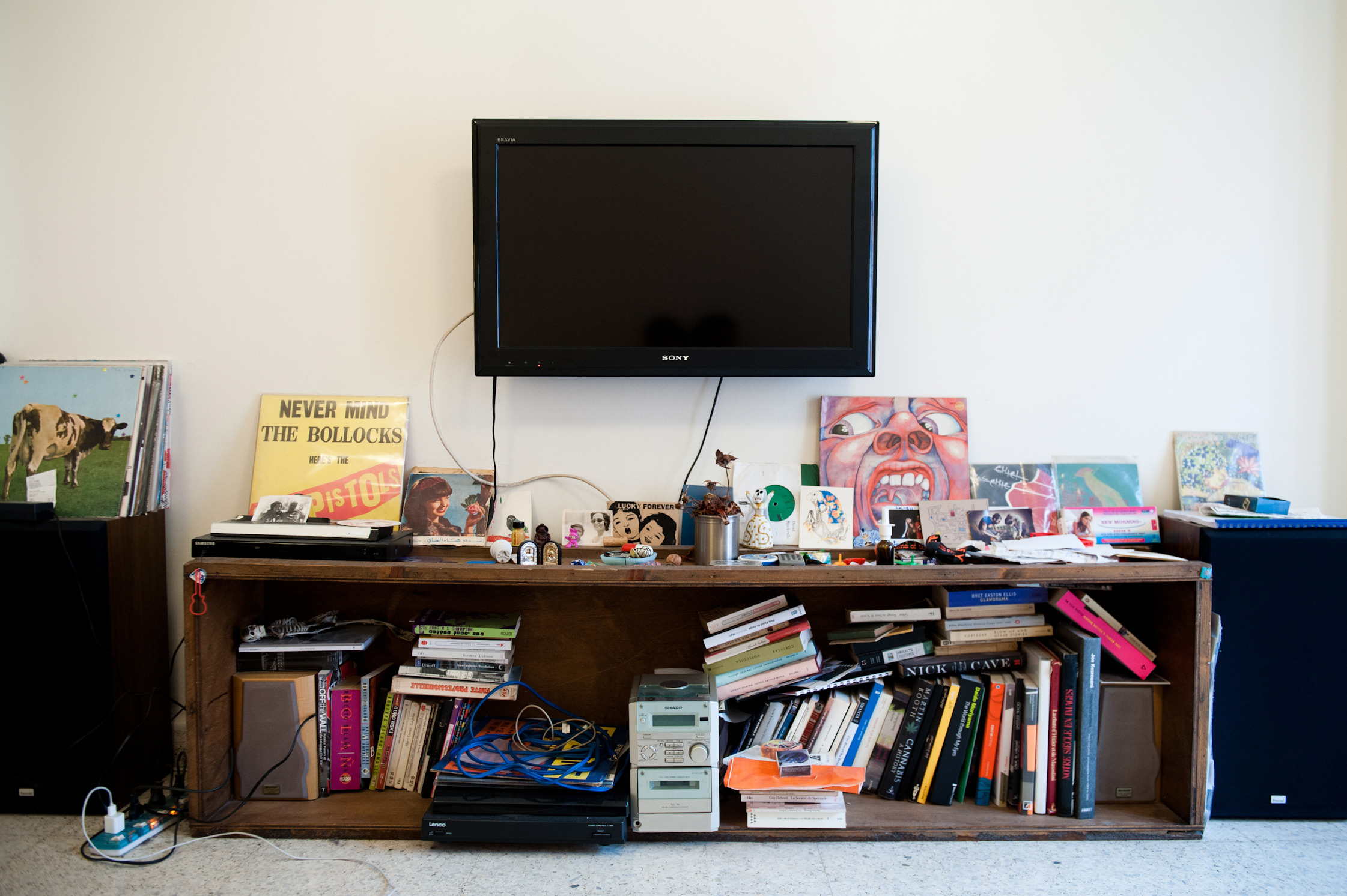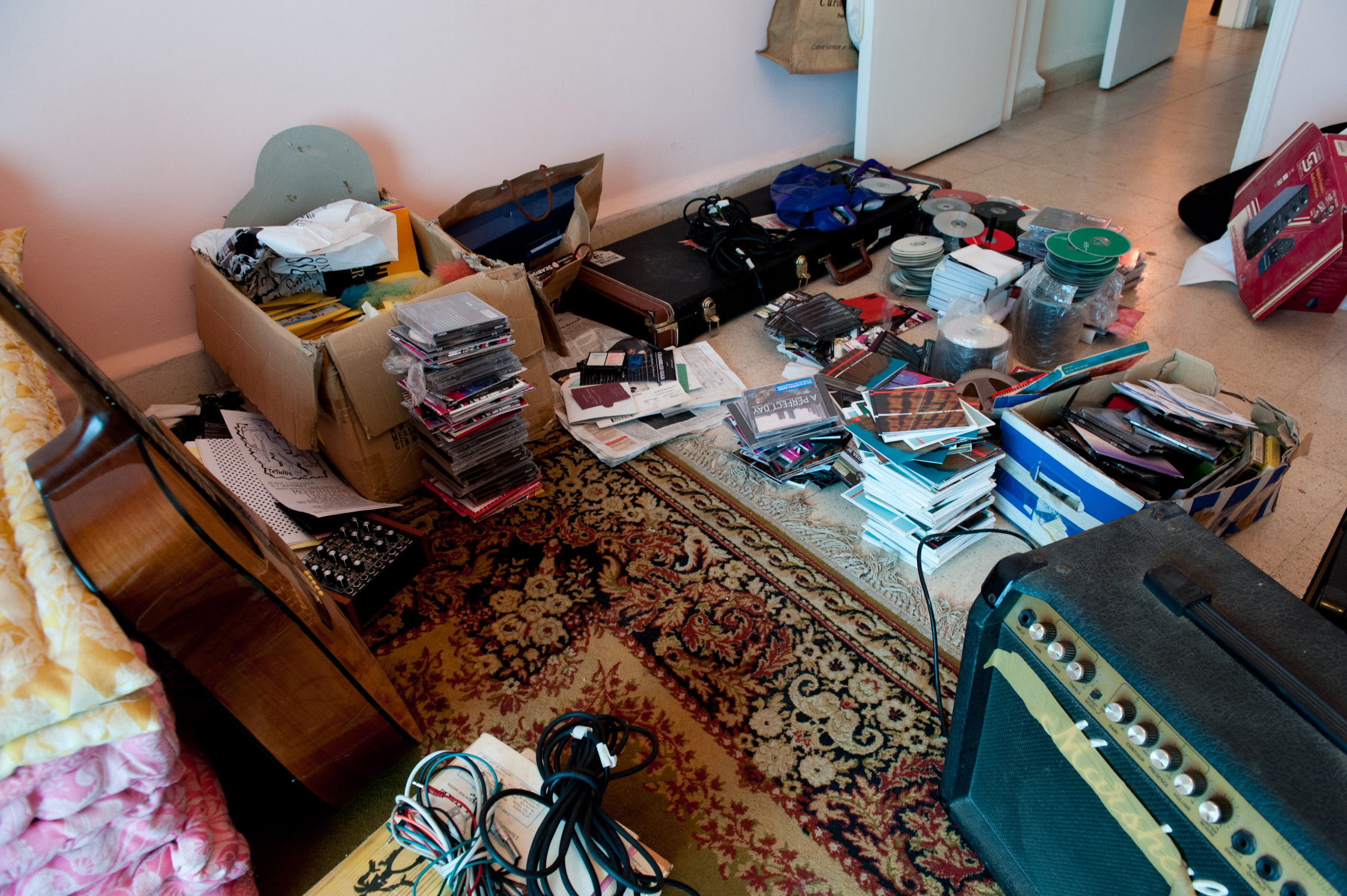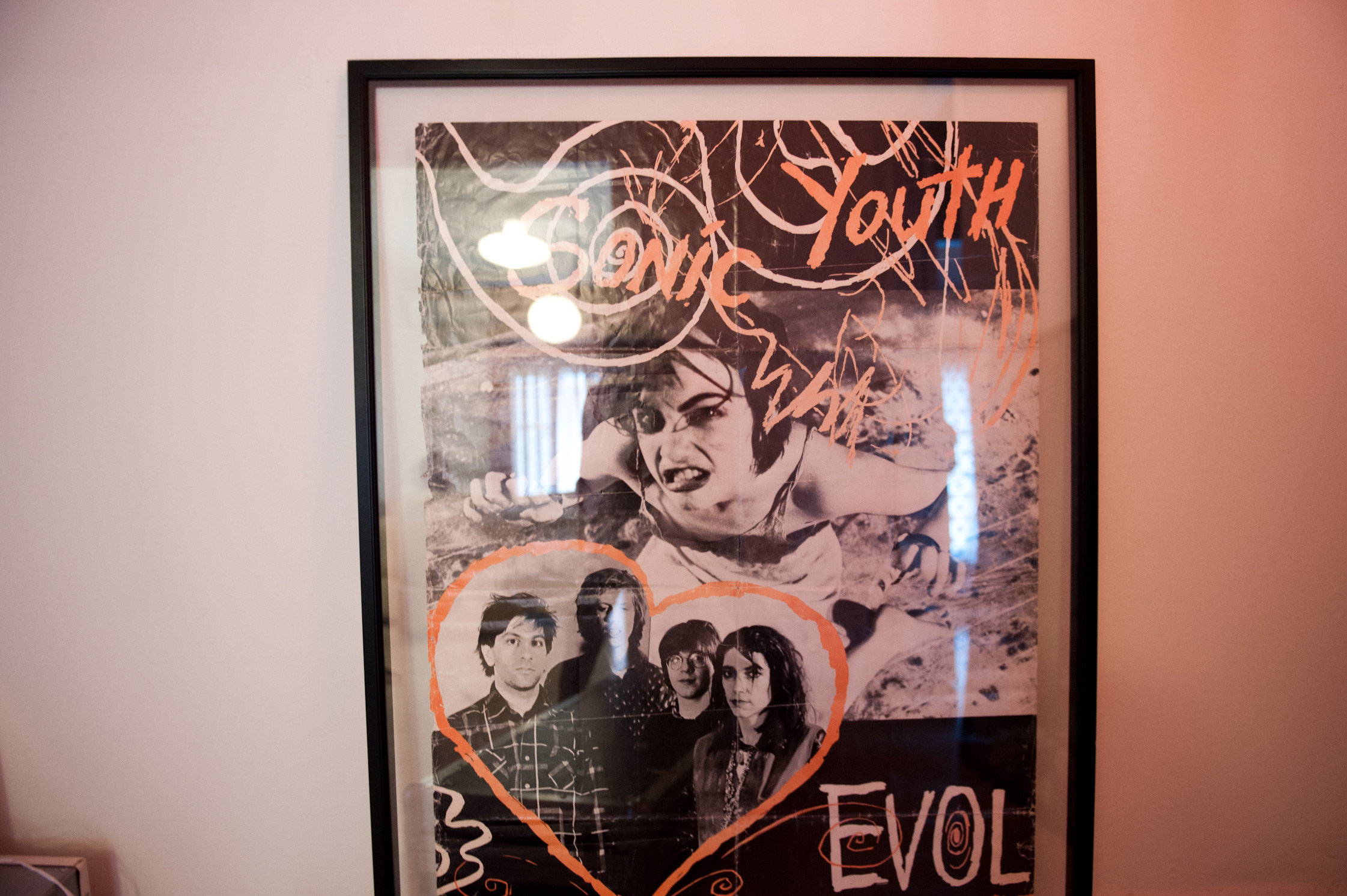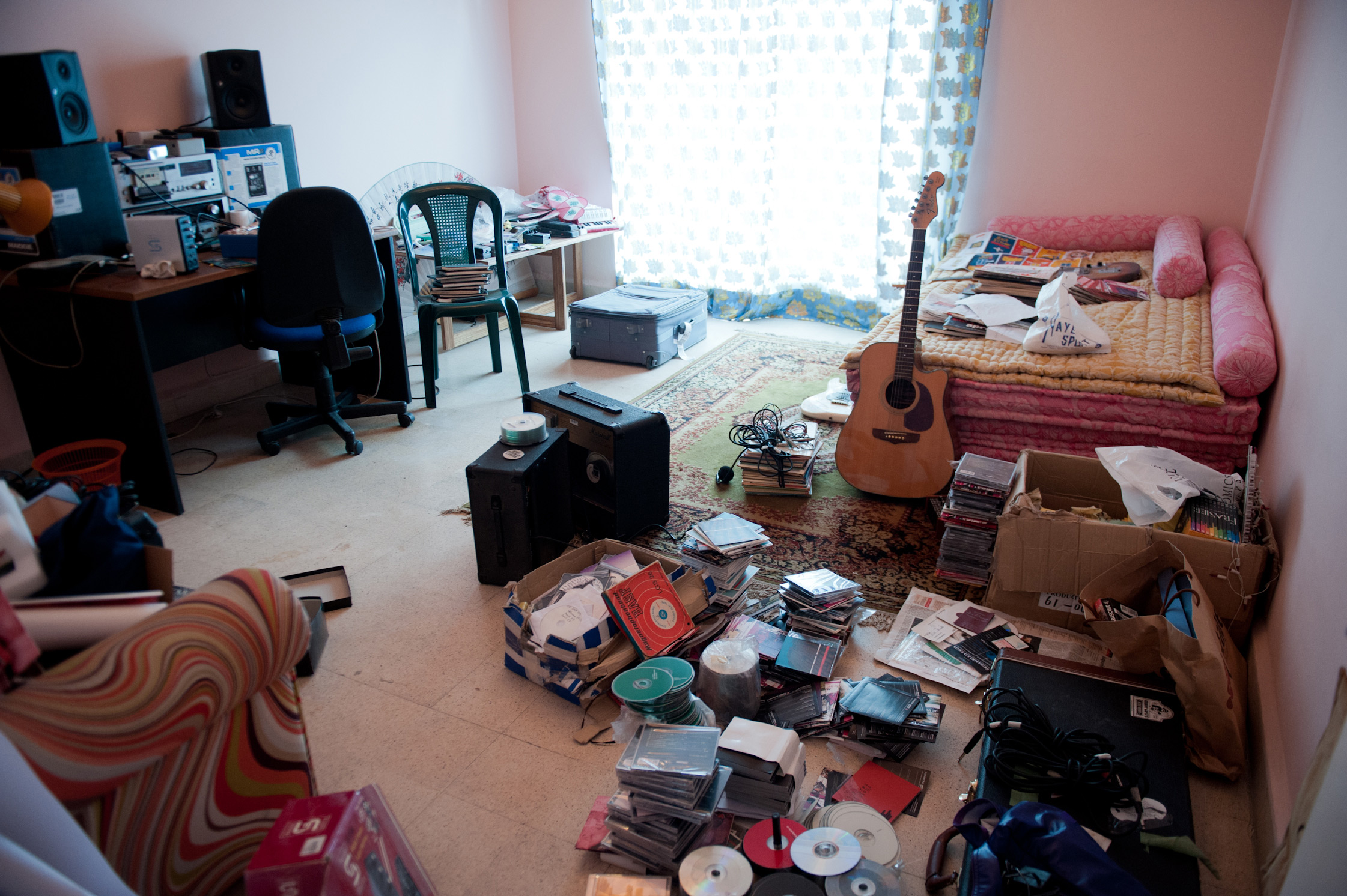 How did you start out as a musician?
I just wanted to get the girls! That's a pretty easy question. So I picked up a guitar, it's supposed to be the sexiest instrument. Then after years of just being interested in the girls, I started being interested in the music [laughs].
Does it work with the girls?
It does. I think it does?
You've been involved in quite a few bands and projects. What was the first one?
Scrambled Eggs. I still play with them until now. Then I started collaborating with Sharif Sehnaoui and Mazen Kerbaj for the experimental music festival Irtijal and also XEFM. Then I started doing solo work and music for films, which has always been a big interest. I'm a big fan of film soundtracks.
What attracts you to film?
That's how I had my earliest discoveries in music. My parents were big fans of a guitarist called Omar Khorshid, who used to make film soundtracks. So from a very early age I could understand the relationship between film and music. Not intellectually – but it stayed there. A lot of film directors use our songs in films, because we have a very visual relationship to our music. When I make music it's very cinematographic, every track corresponds to an image, in a way. Personally I've been more influenced by non-musicians to make music than musicians. Writers and filmmakers influence me more.
You never considered being a writer or a filmmaker?
I want to be a writer! You have no idea how badly. I write but my output is so small. I am a lazy ass motherfucker.
Which non-musicians inspire you?
Firstly, the Beat Generation. Kerouac, Burroughs, Ginsberg. They have a very tight connection to music, especially spoken word. For example, we did a project in Scrambled Eggs that is based on spoken word techniques called "Jackpot Blues". I wish I could write, oh my god. I really want to be a writer. I don't want to be a musician. Burroughs started really writing at 35, so I try and think about it like that.
Burroughs was always wasted. Does that appeal to you?
[Laughs] Yes. I'm open to that. It's the cliché of sex, drugs and rock 'n' roll basically. But more about the sex and drugs.
How long have you lived in this apartment?
Three years. I think I'm going to die in this apartment. I bought it, I'm never going to move anywhere else in the world. I love it. If I had to write down the characteristics of my ideal apartment on paper, it would be this.
What's ideal about it?
I like the apartment because it's from the 1960s. One of those buildings that looks like a box. If you look at it, it doesn't look like anything special. It looks like a very banal thing from the outside. But inside you can do your thing, it's like you're on an acid trip. I like to think that way, anyway.
What brought you to this neighbourhood?
I want to live in Beirut. Gemmayzeh is very busy and there's no more neighbourhood life. I didn't want to live in a street that only lives by night. Here in Mar Mikhael, it lives by day. What's special about this neighbourhood is that you have waves of migrants from Armenia from the early 20th century. Lebanon is not an accepting society. The Lebanese are very racist, they like to get into your life and see what you're doing. Mar Mikhael is one of the few migrant neighbourhoods in Lebanon. So there exists some kind of liberty. You're not judged. Nobody's nationalistic. I like the urban milieu.
There's been a lot of development in the area in the last year. Has this effected you?
It's gentrification, what can we do. At least I'll gain in the real estate?
How much time do you spend at home?
A lot. I travel a lot so whenever I'm here, I don't want to go anywhere. I just go to the bar Torino and back home again. Torino is a place that I can go to and be surrounded by people but at the same time not make an effort. This is very important.
So Torino is part of your home-life, too?
Yes, completely. It's the extension of my home. It's been like this since it opened in 2004. When Torino opened I just moved to the area. I would go to Torino every day because I was trying to find an apartment. It's funny because I wrote most of my stuff in Torino, on napkins.
How do you spend your time at home?
Smoke joints and watch the news. I read, make music, drink.
Do you record at home?
Yes, here and at Tunefork Studios with Fadi Tabbal. I love it because it's walking distance. And it's the best walk ever. It's not in the gentrified side of town, it's in the popular one in Bourj Hammoud. To get there I have to cross the bridge over the so-called "Beirut River." I love crossing bridges, I'm always so excited. I feel some action.
It's nice because Tunefork is our first experience working with someone who listens and likes the same music we do. There's no explanation, Fadi totally gets it.
Tell us about the Johnny Kafta Anti-Vegetarian Orchestra.
I love this project. I fucking love it. I remember Mazen [Kerbaj] described it in a poster as "post-punk psychedelic free oriental jazz anti-vegetarian music," which I love. I'm a big fan of genres. All the genres that I love are in this phrase. And there is the psychedelic part, which is a continuation of our love for substances. The anti-vegetarian element speaks for itself – our love for meat and food.
There's also the Johnny Kafta record label. What does the label focus on?
Producing experimental music that comes from a rock background. Mike Cooper is one of the artists. He is one of the most important guitarists of the past twenty or thirty years. It's unbelievable what he does. He's also a big collector of Hawaiian shirts, it's very funny.
Has the music scene in Beirut changed since you started Scrambled Eggs?
Definitely. When we started there was nothing. We were orphans. The only people we could look up to were lame fucking cover bands. I just wish there were more punk rock bands right now.
Are there any benefits to being a musician in Beirut?
You're recognised faster in Beirut. I think people here whine a lot. It pisses me off. Musicians all around the world suffer in the same way and have the same problems. Yes, of course it's relative to the city you're living in. But I don't think it's much more difficult here. A musician or an artist's life is by definition a hard life. You always wake up in the morning and think, "Seriously, is what I'm doing that important for society?" Every morning you wake up with the doubt that your work is meaningless, that your life is meaningless, it means nothing. But you kind of get over it and get on with your day.
Were you ever tempted to do something different?
God yeah, every day. I'm thinking of dedicating my life to the church and Jesus Christ [laughs].
I'm sure they'd be very happy to have you…
Definitely! Now they're lacking members so they're desperate for anyone.
How does Beirut reflect itself in your music?
That's a very difficult question. There's a chaotic element of the city that is reflected in our work. But that's a very easy answer. The best way I could describe it is the architecture. Mediterranean cities in general have this multi-layering of eras. You don't see this in European cities, such as Paris, because of the urbanism. I love the multi-levels in Beirut. It's a bundle of things that came together in the most unnatural way ever. And I could describe music like that.
Would you live in another city?
If I was making $10,000 maybe I'd live in New York. I love New York. I used to love Paris more than London, and now I love London more than Paris. But I don't think I can completely disregard the option of Beirut. The city grabs you by the balls. You feel something you don't feel anywhere else.
What do you miss about Beirut when you travel?
Torino and my house! And my friends. I would say my girlfriend, but she doesn't live here.
What are you listening to at the moment?
Gil Scott-Heron and Jamie xx. I love that record. It's a great airport record. And I just bought a double LP by Earth.
Dream collaboration?
That's easy. Thurston Moore.
Thanks to Charbel for letting us spend the afternoon on your sofa! Find out more about Scrambled Eggs and Johnny Kafta on his Myspace page.
Interview: NJ Stallard
Photography: Tanya Traboulsi