Born and raised in Vienna, photographer Hanna Putz had a healthy creative head-start in life surrounded by the artistic environment of her family. Having spent her teenage years listening to hip-hop and going skateboarding with her friends, she became known for hosting a children's television program before embarking on a successful modelling career that took her around the globe. Today she spends most of her time in London, where she has settled down for the time being. Her little house moves with shadows and light, and the occasional dinner party. A calm respite by London standards, the house has its very own garden and is just a quick hop step and a jump away from the lush green Victoria Park.
An autodidact, Hanna's outstanding talent and photographic eye have established her as a name in the field of contemporary art. Producing figurative portraits, she works her subjects like sculptures and explores the notion of authenticity and what it means to be yourself through her images. Interested in conveying moments that defy our culture of ubiquitous self-awareness, she explores the notion of authenticity and consciously works with colors as important elements within every image.
This story is featured in our second book, Freunde von Freunden: Friends, order within Germany here, or find the book internationally at selected retailers.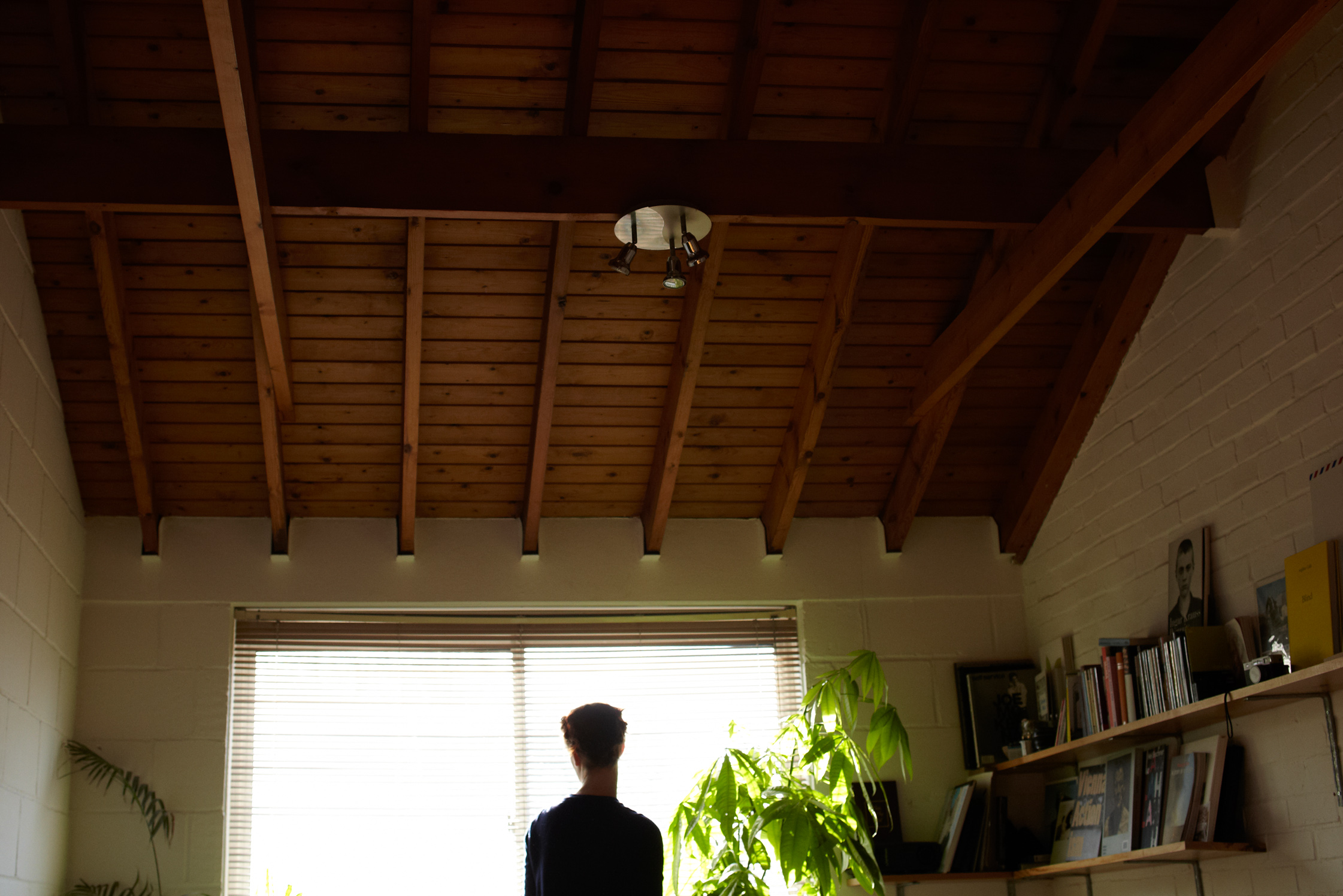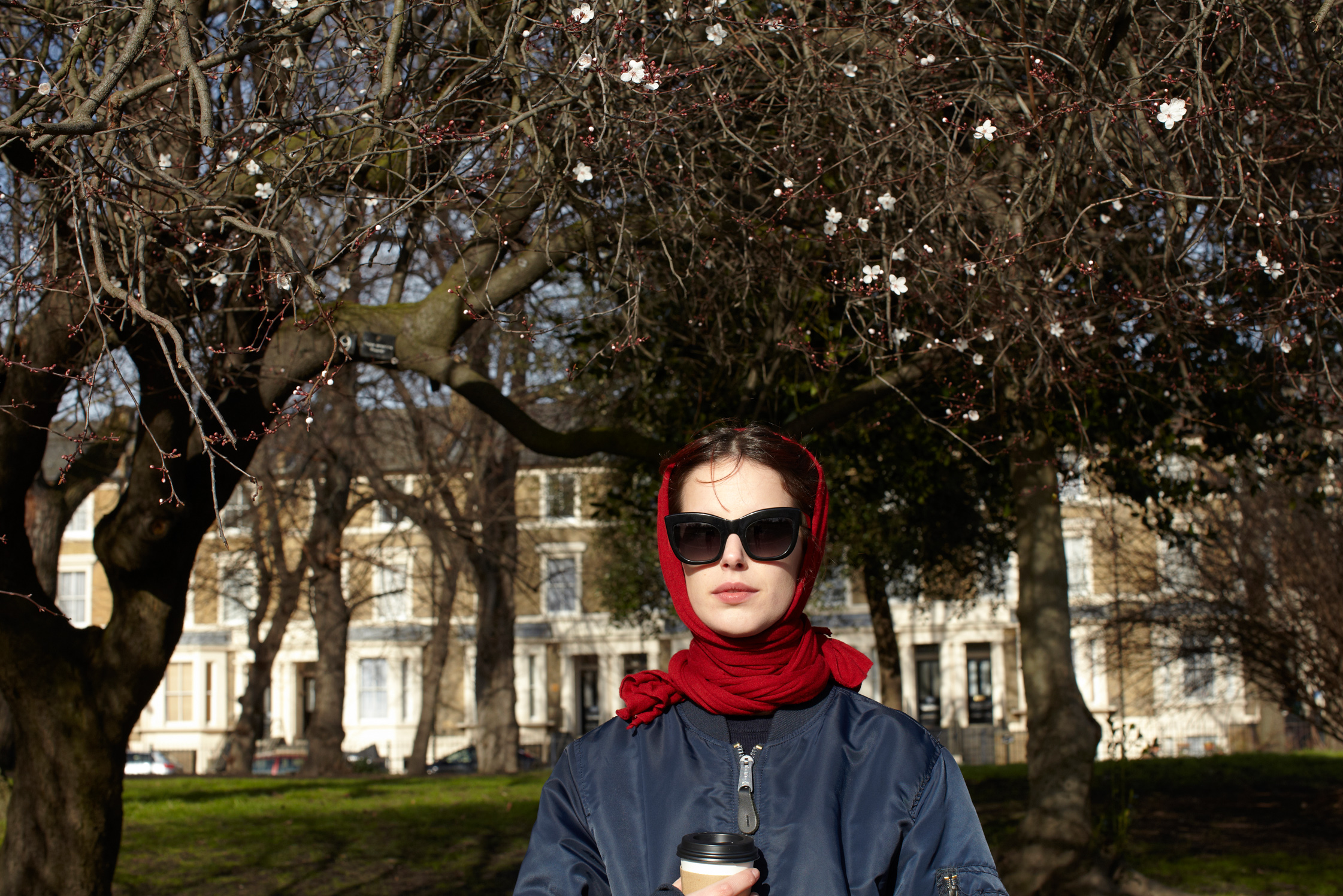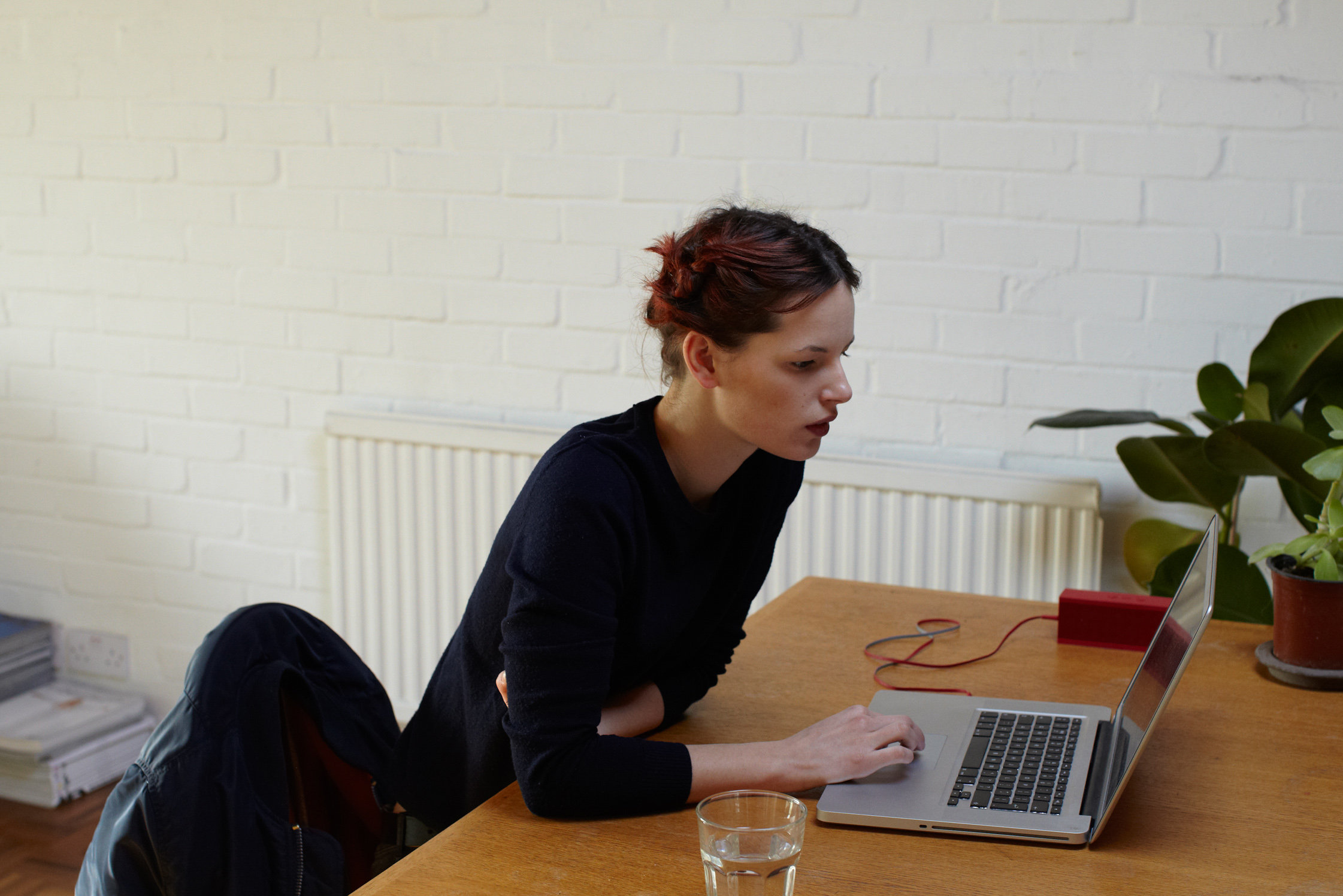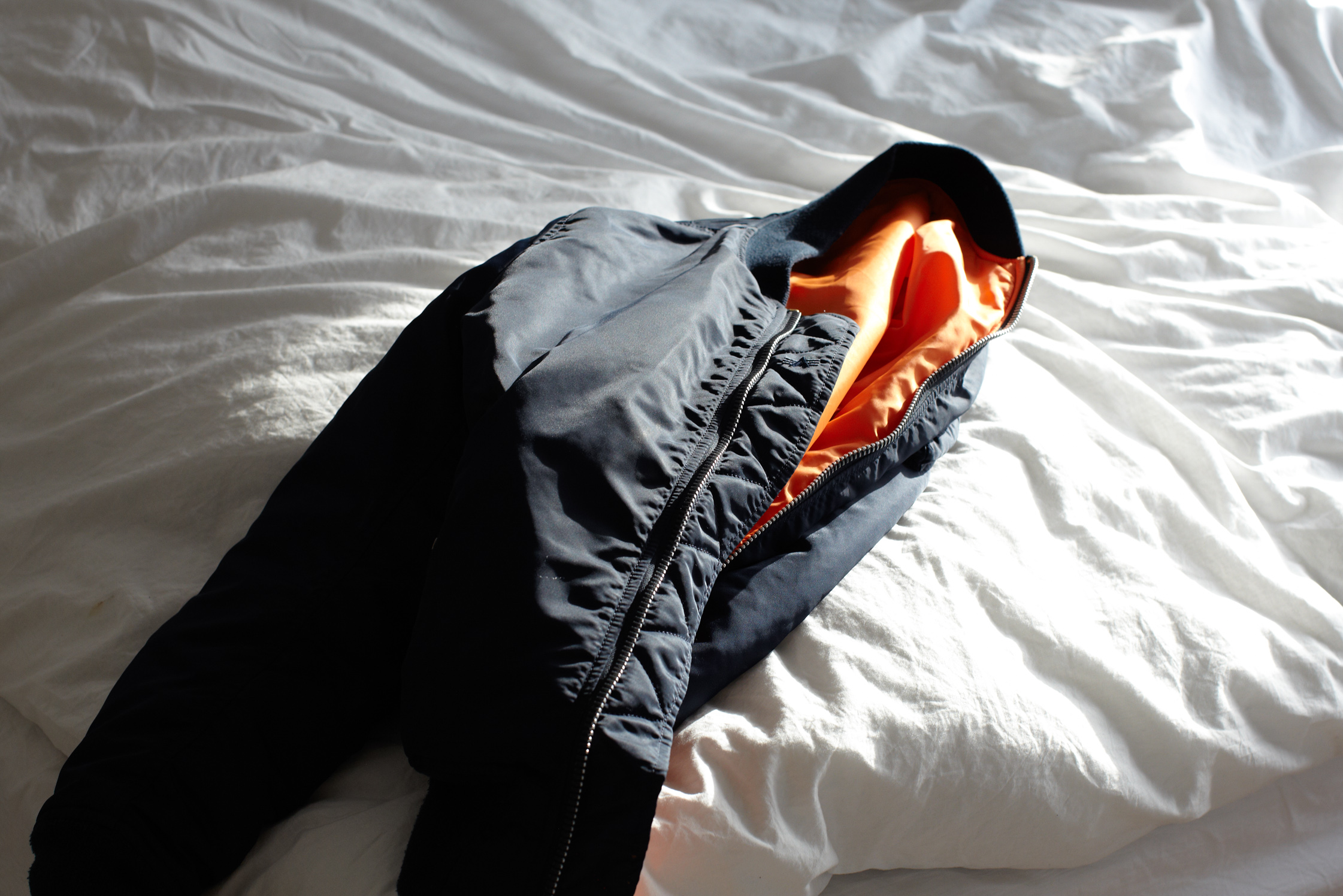 Where are you from? Did you grow up in a creative environment?
I was born and raised in Vienna. My Father studied Graphic Arts at University of Applied Arts under Oswald Oberhuber and is now a graphic designer. My Mother is an author, who studied theatrical costume and later, dramatics. She also used to be a member of the theatre group AMOK in Vienna. My uncle is an artist who partially works with photography. I used to travel a lot with my Mother, who would take me as a child to the Venice Biennale and Documenta in Kassel, or the stagings of Schlingensief at the Burgtheater in Vienna. Initially, I used to go to a Waldorf school outside Vienna, but then transferred to a Gymnasium within the city. During that time skating and hip-hop were the only things that mattered. I also presented a children's show on ORF early on – my brother would sometimes do it with me. That was basically my first job.
During the last three years of Gymansium, as well afterwards, I spent most of my time with people outside of school. These were people who studied mainly at the Academy of Fine Arts or at the University of Applied Arts Vienna and most of them were part of Daniel Richter's painting courses. Two of my best friends also work within the art field. One does painting and sculpture and the other one works with photography.
When did you start modeling?
I finished school at the age of 17, a time during which I got scouted by an agency on the street in Vienna. I was sent to Paris where I signed a contract with an agency. That's how everything began. I lived between Paris and London. I also stayed in Tokyo for a short while and lived in New York for two years. I have been living in London for the past couple of years now.
How do you perceive the cultural differences between these metropolises?
I have a love-hate relationship with all cities I have lived in. I like it everywhere, but not for too long. In New York, one feels that everybody is always doing something and possesses great motivation. One is constantly on the move rapidly meeting so many people. This can also become exhausting. Permanent friendliness offers a superficial aftertaste and often doesn't have anything to do with a deep conversation or the prospect of a close friendship. That's at least how I felt it.
Something that I appreciate within all big cities is the scope for transformation. There are always new people to meet and places to be discovered. One is able to create a completely different environment if they have the desire. A person remains static if they don't change the environment. In small cities you constantly see the same faces, restaurants, and atmosphere. That, of course, can be something nice. But I find it can be very suffocating.
What do you appreciate about your roots?
Vienna possesses an incredibly high quality of life. I enjoyed growing up here and I really like the city and its humor. The English remind me a bit of home – they have a similar sarcasm and irony. Vienna is pretty small and gives the impression of being a village; even a bubble. I like New York because of its positive undertone. Vienna doesn't have that.
Within your photography you give femininity a new and sophisticated expression. What matters to you in regards to the women you photograph and their roles?
There is always a formal approach when I photograph a woman who is naked. Lascivious, confused-looking 'sex objects' don't interest me. Colours and compositions play a very important role within my work. Bodies become forms and intermingle with each other. For example, this works better in my series 'Untitled 2011-2013,' where a mother and child are naked instead of wearing clothes in different colors and structures. I look at the body as a similar expanse of skin-colour, something that I can utilize in a picture whenever I feel like it. I am thinking more of painting than photography.
Tell us a bit more about the emergence of the mother-child series. What was the concept behind it?
Within the mother-child series I didn't intend to show a feeling through facial gestures or a captured moment. The feeling was supposed to be expressed through a composition and image as an overall idea. In regards to this particular series, it is about being left in peace rather than denuding or invading. The protagonists stay anonymous. The series was not about the individual and his/her personal story, nor about wanting to reveal a reality. Firstly, I was concerned with portraying the sensation of closeness and authenticity, and not capture the personal, factual reality of a family. I am not approaching the medium of documentary.
I don't believe in the attempt of demonstrating reality through photography, and if so, it is always a personal one. In this respect, I try to avoid capturing personal moments of people through the formal attempt. I never try to reveal factual, lived realities through individuals. The formal working mode is present immediately.
Who would you like to photograph?
One person would be Tilda Swinton.
What is most important for you in order to make the perfect picture? Is there a specific process that you follow?
During photographing I can already presuppose how far I have transformed my idea, but I can never be completely sure as I work with an analog camera. During editing I naturally know where I am, but that usually takes a very long time. Besides this, I always need a phase in which I don't look at a series. Later on I come back to it and make my final selection. That has always worked for me. Make a series, put it away, look at it again, put it away, and so on.
The models in your pictures have a lot of space surrounding them, often disregarding the camera and your presence. Do you give concrete directions?
This feeling of having a lot of space comes with the fact that, regardless of my ideas, I try to keep a certain distance and space. It is about creating a picture without needing to say "Look, I did a very good job with staging this."
So yes, I conceive almost all pictures beforehand or directly during work. I tell people how to position themselves and how the picture should look. Space lies within the fact that if a person doesn't want to do something then it will not be done.
How do you find the models? Do you know them from your personal model career?
At the beginning I knew all of them. I first would photograph models who were primarily my friends, some of them I used to even live with. Nowadays I cast through agencies, but photograph for the most part non-models. Friends of mine or people that I have met, discovered, and thought to be interesting.
What do you think about the creative scene in Vienna? Most of your work is seen in international publications now.
Vienna is a very cultured city shaped by museums and galleries. The young art scene is very interesting and independent. However, all of them tend to stay in Vienna. The internationality of my work is there because I haven't lived in Vienna for the past seven years. The magazine world is very small in Vienna. There is an interesting, young art magazine, called 'Eine'. I have exhibited in Vienna in the past years but most things for me are happening in London.
Where do you spend most of your time if you are not working?
I take many walks with my Father, alone, or with friends. That is especially nice in Vienna. Otherwise, I visit museums and galleries and check out exhibitions. I listen a lot to music. Not many things make me as happy as discovering a good song.
Where do you go if you want to escape the big city for a few days?
In London it is Hampstead Heath. In Vienna it is Lobau. I visit my grandmother in Upper Austria, or Burgenland.
Tell us about the house in London. How did you guys get it?
It was coincidence. A friend had said that an acquaintance of hers was renting out a room in his house. We immediately took the room. Before moving in our landlord received a job offer in Sweden and left us the entire house.I really like it. It lets in so much light and is very quite for London. It is located near Victoria Park and the canal is only one minute away. One can take long walks. Broadway Market and London Fields Park are five minutes away also.
In the Summer we like to grill or cook with friends. Either we are in our small garden or in Victoria Park. If friends come by at night during the summer, we often sit with ten people at our long wooden table in the garden. Candles, great food, and wine are all part of the experience. These moments are the 'favorite pieces' within the house. A while back we bought a video beamer in order to paralyze our addiction to 'The Wire.'
Which films have inspired you in the recent years?
I appreciate the films of Aki Kaurismäki. Especially 'Le Havre.' 'I am Love' with Tilda Swinton is also an amazing film. My Dad recently gave me Chris Marker's 'Sans Soleil,' which is simply beautiful. It used to be my parents' favorite film.
Which book are sitting on your nightstand right now?
Boris Groys' "Die Kunst des Denkens" (The Art of Thinking), and "Martin Kippenberger. Wie es wirklich war – Am Beispiel Lyrik und Prose" ( Martin Kippenberger – How it Really Was. Poetry and Prose) by Diedrich Dietrichsen.
What would you say are your weaknesses?
I am very impatient. I have difficulties to concentrate for a long time. I am often disproportionately emotional. I also have to say that I love sleeping and very much enjoy to sometimes not do anything. – Which isn't really a weakness, right?
Hanna thank you so much for sharing your life's journey so far and telling us a little bit about your photography practice. See more of Hanna's work here.
Photography: Thomas Lohr
Interview & Text: Zsuzsanna Toth