Diana García and Greg Rogove's sea-weathered Venice bungalow is a beautiful expression of two artists in love.
Greg is a musician who, in the last few years, realized he needed a place to call home. He practices on an old, upright, white piano – a gift from Diana – in a sun-filled room at the front of their house. He toured for years with Devendra Banhart and the Grogs, Priestbird and MEGAPUSS – a project he and Devendra formed with The Strokes' Fabrizio Moretti. Like so many musicians, his definition of home was the contents of one suitcase and a backpack. He came to LA to record an album and the weather and the surf persuaded him to stay. Renting a trailer on Paradise Lane at the top of Topanga Canyon, he bought a '77 El Camino for a few thousand dollars and started thinking about settling down. Then, he met Diana.
Diana adamantly defies definition. She has an impressive film resume, including a role in the Sundance award-winning film, Sin Nombre. She is also an incredibly talented artist, known for creating imagery of imaginary animals that 'represent being what we can dream'. Having once made a living selling her artwork on the streets of New York, her work is now commissioned by cities and festivals around the world.
To the sounds of Frantz Casseus, the father of Haitian classical guitar, Diana and Greg discuss art, travel, collaboration, making a home, and their latest endeavor – an intergalactic cereal shack.
This story is featured in our second book, Freunde von Freunden: Friends, order within Germany here, or find the book internationally at selected retailers.
This portrait is part of our ongoing collaboration with ZEIT Online who present a special curation of our pictures on their site.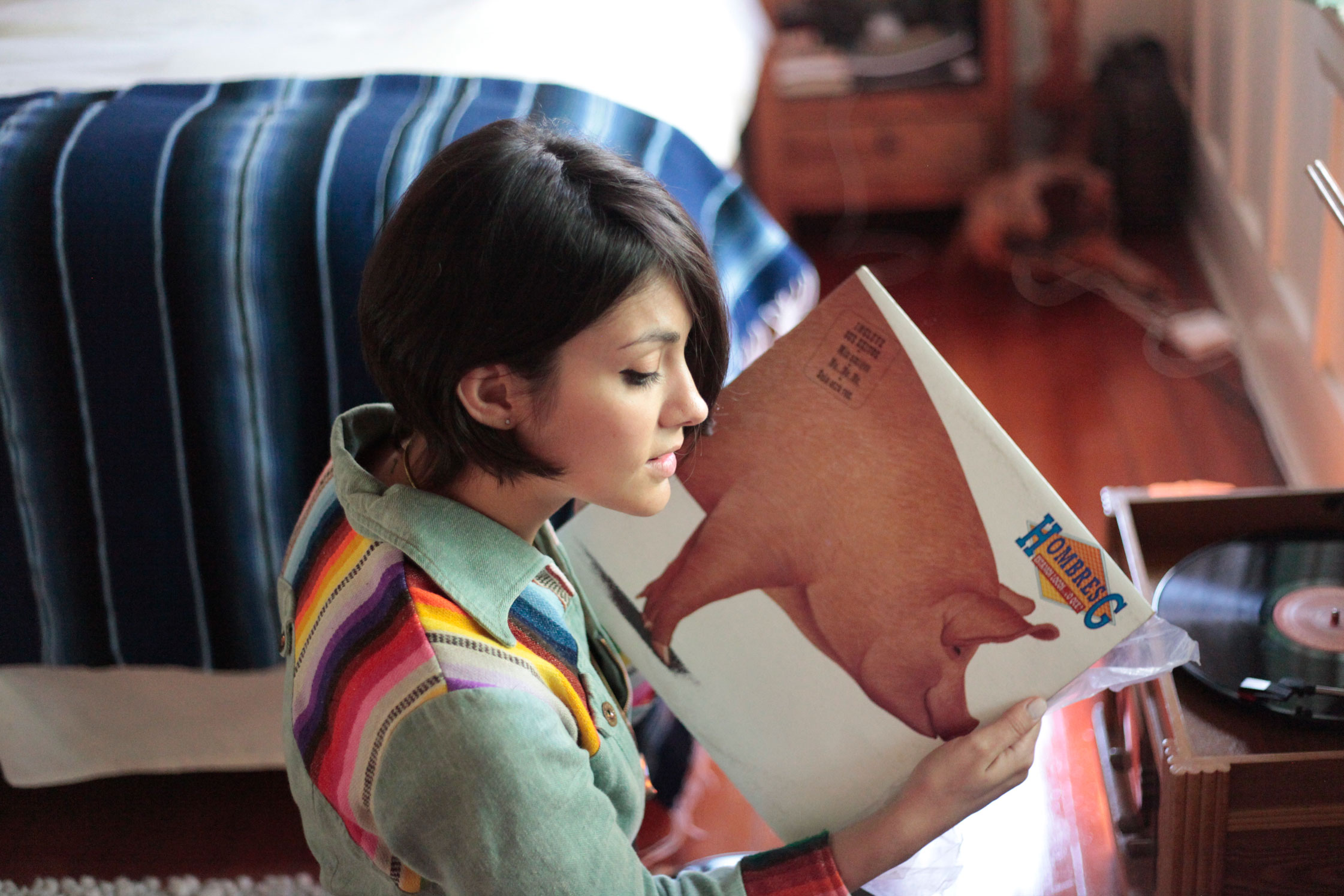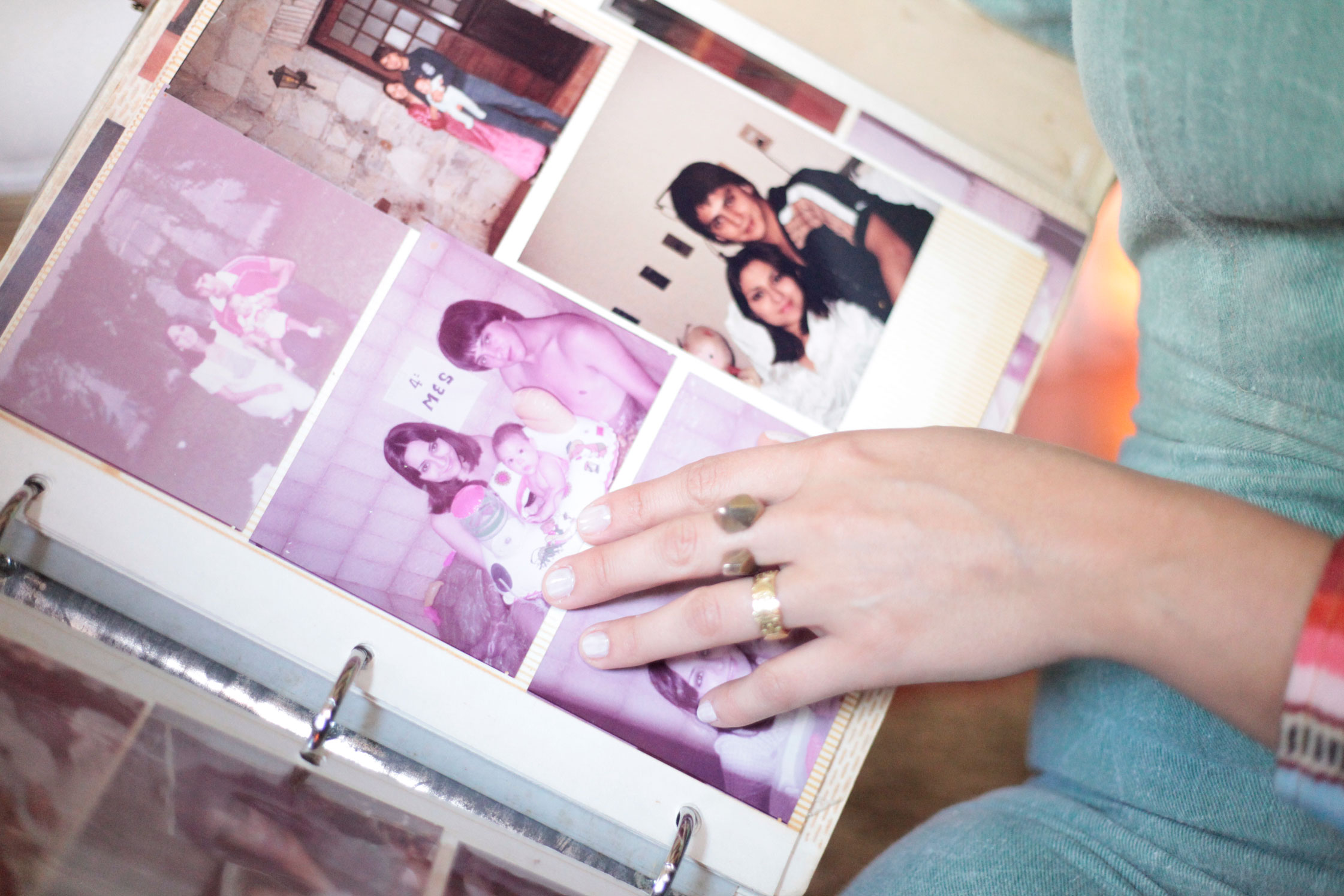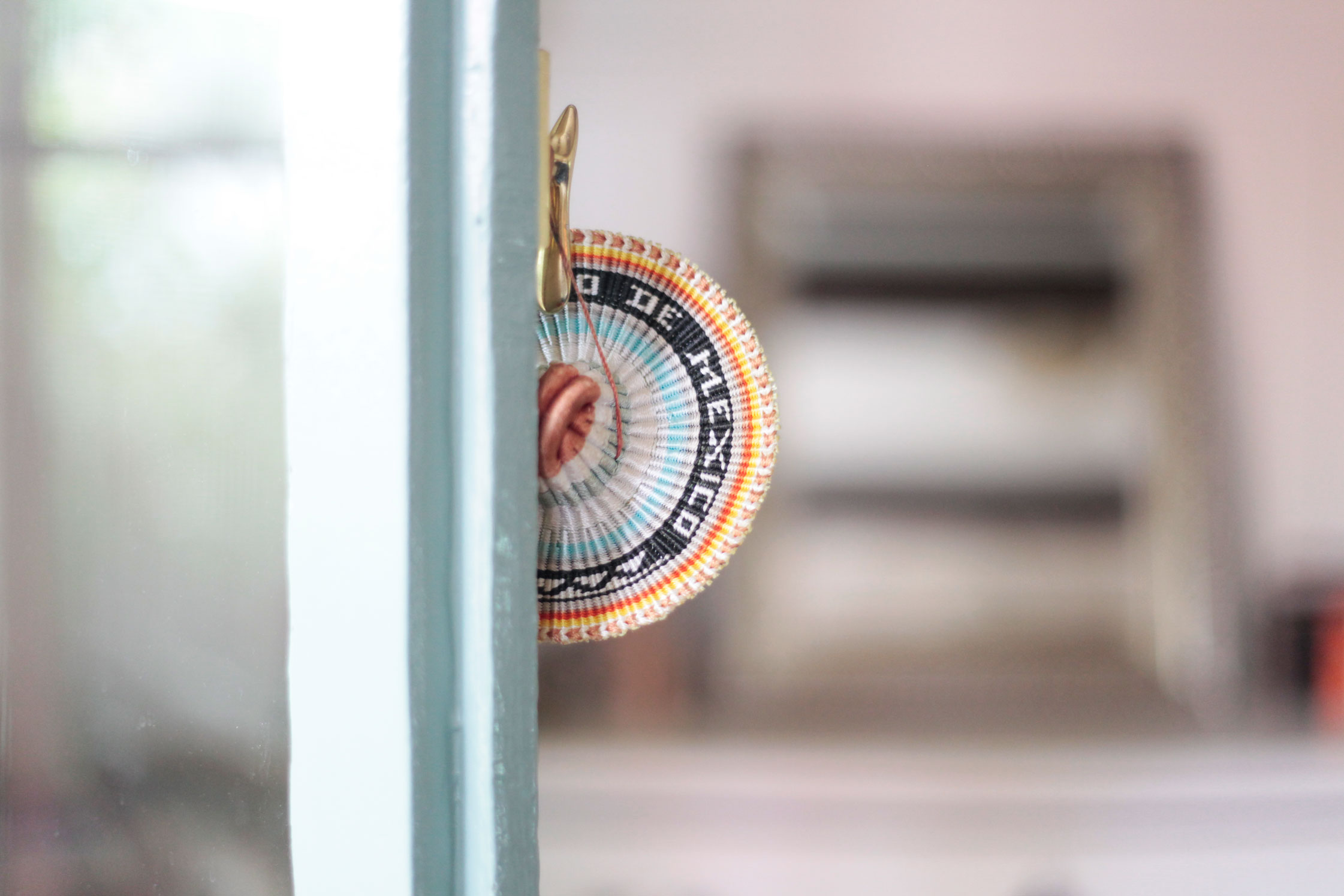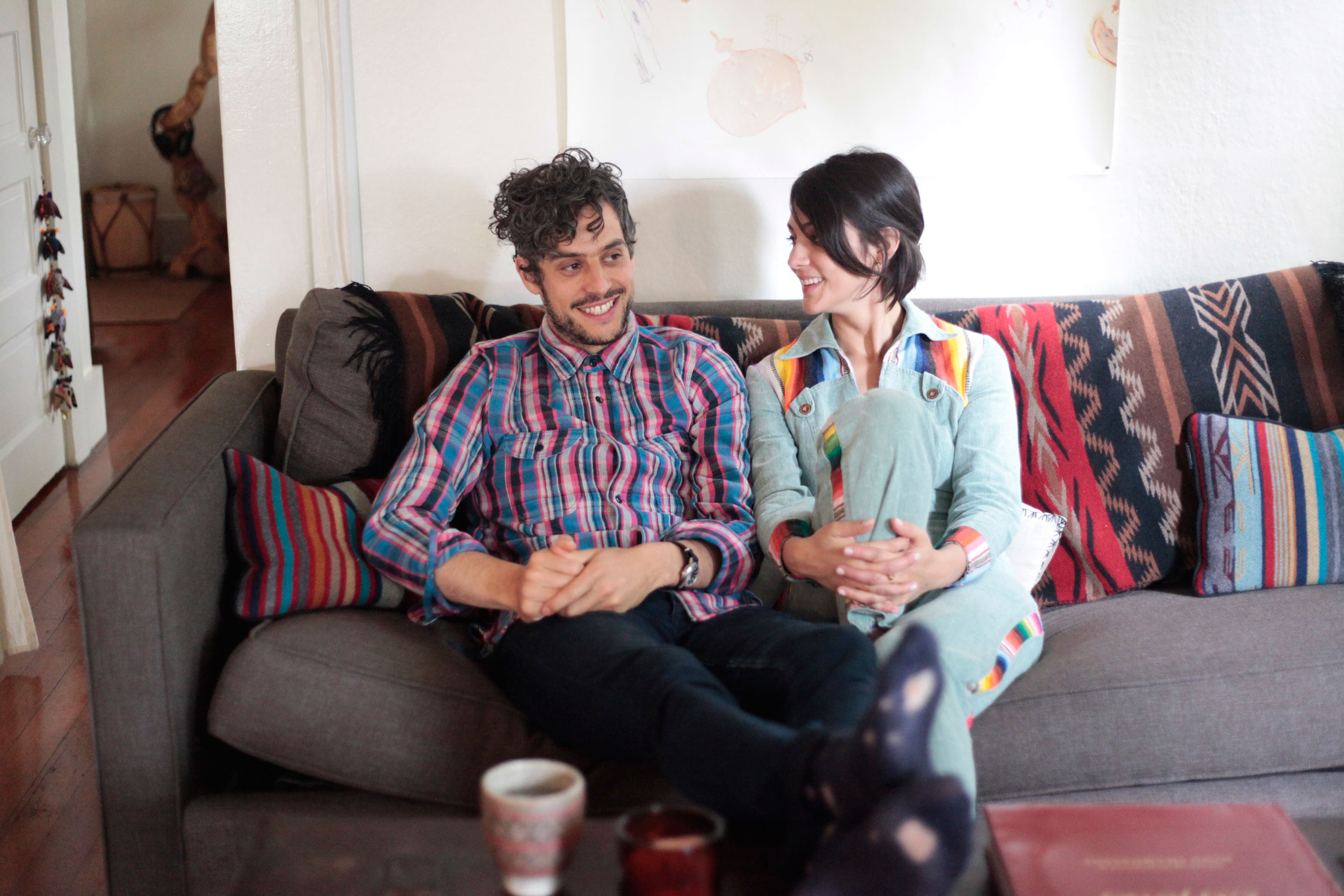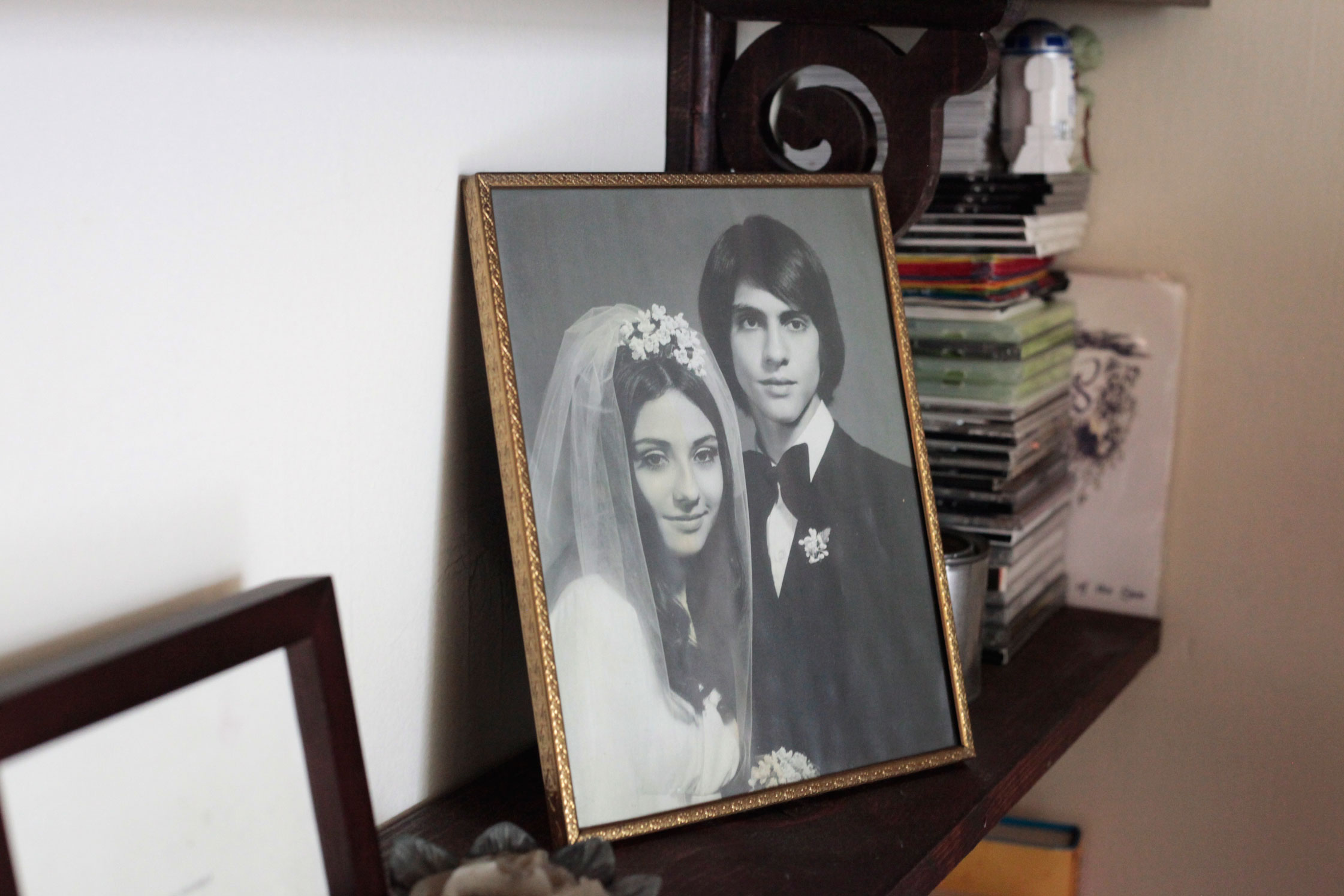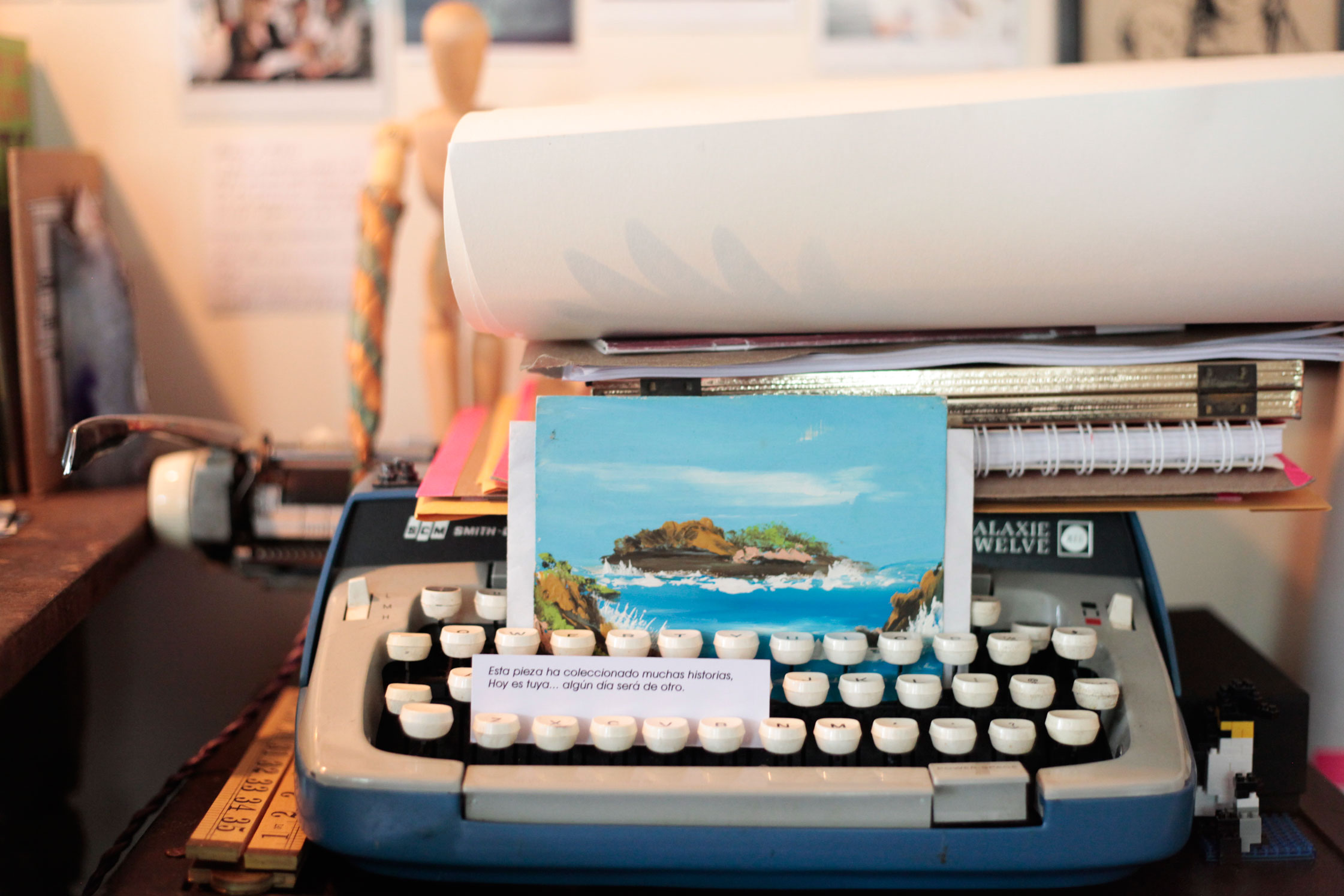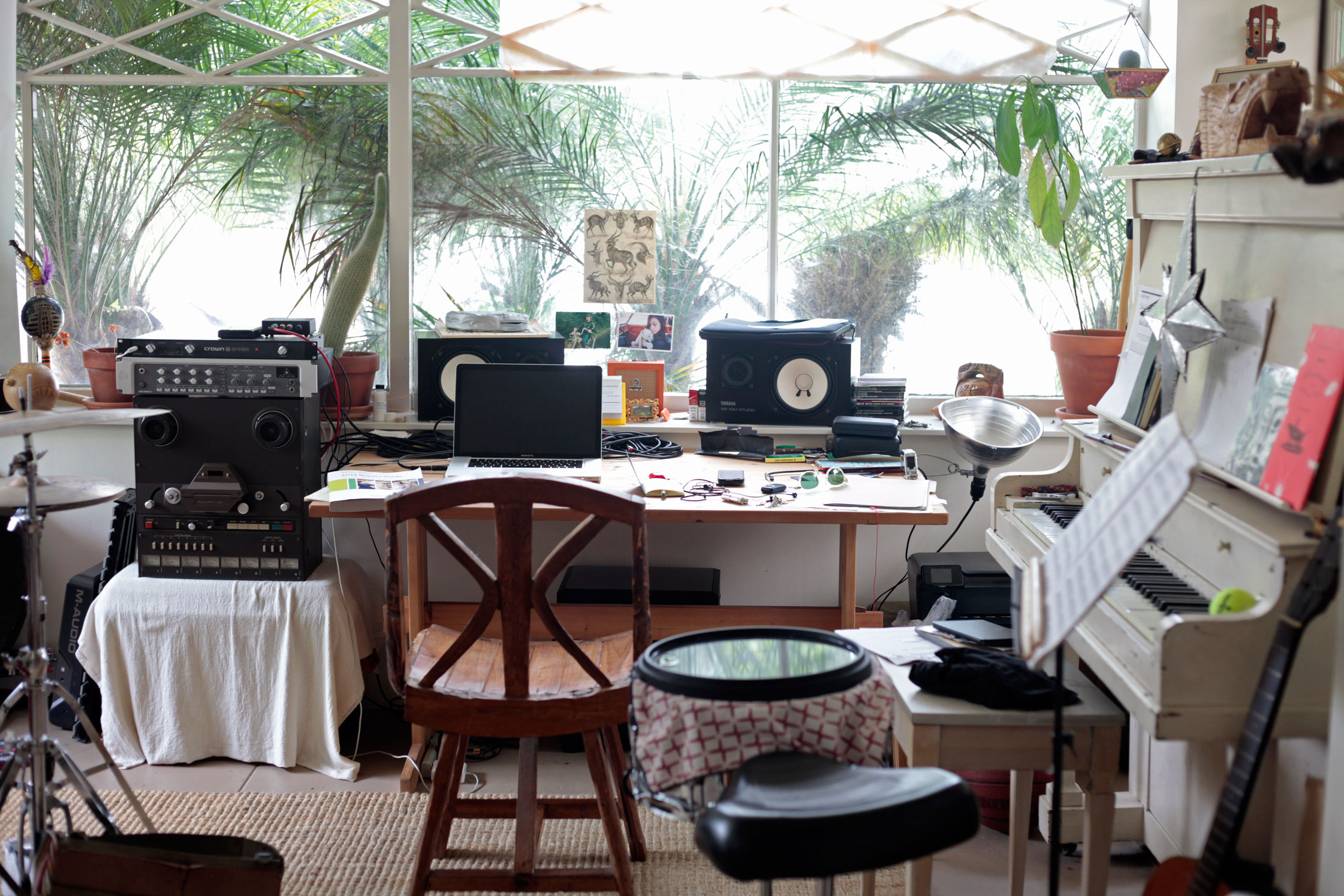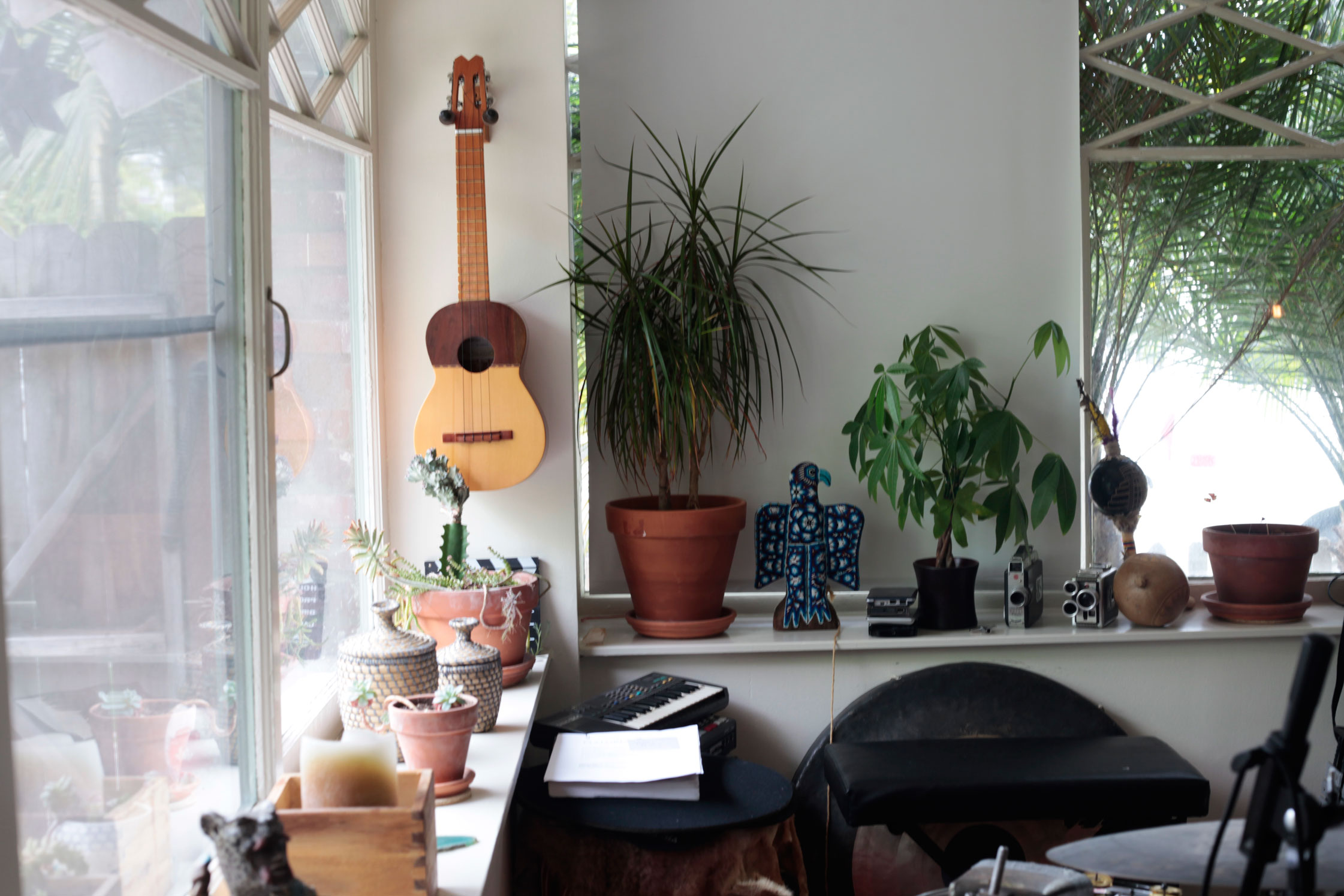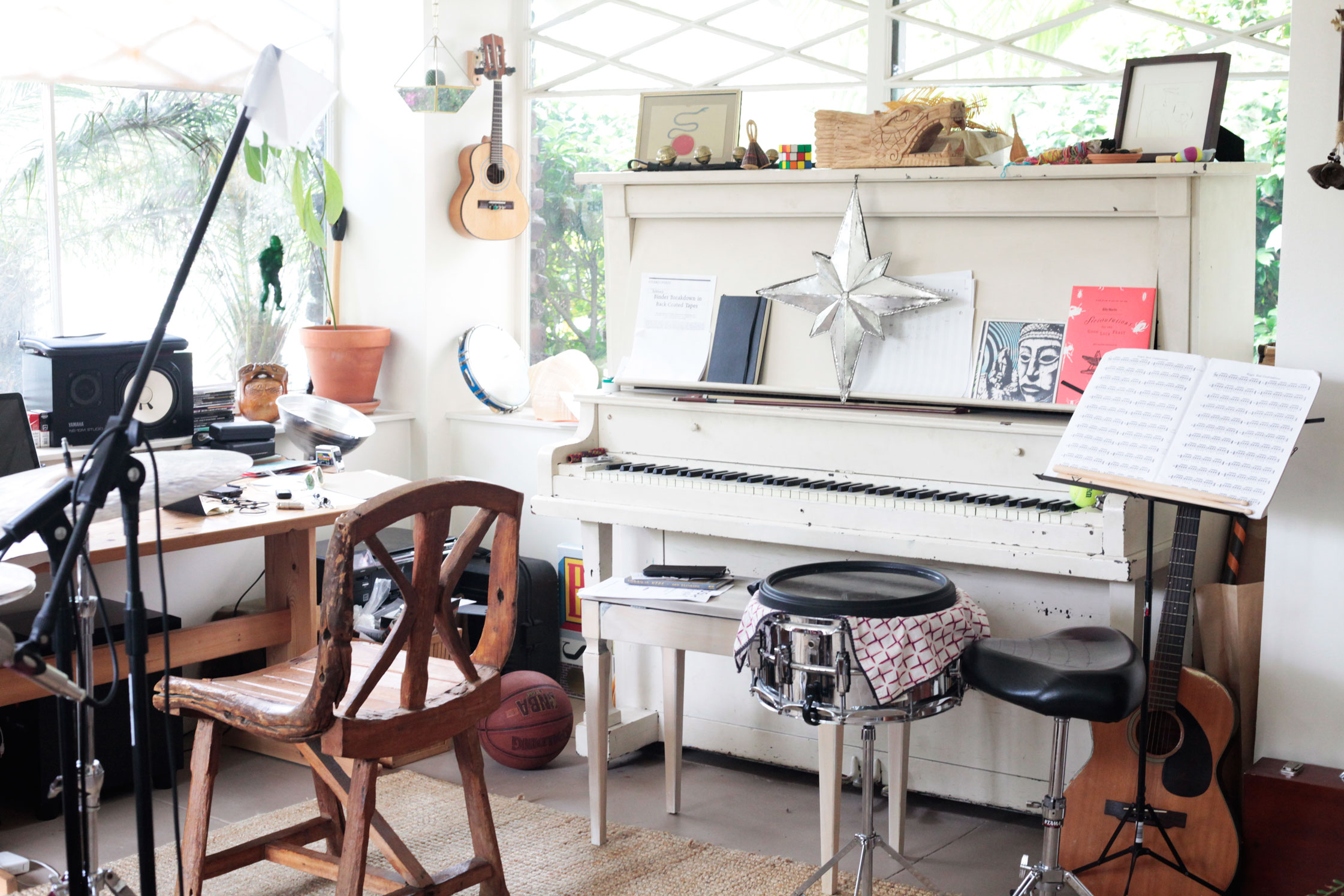 How long have you lived in Los Angeles?
Diana: About three and half years. I wasn't ready to move to LA. Things were happening for me in Mexico. I came to LA to visit Greg after meeting him in Mexico City. The second I saw him I knew he was the man I'd marry. I'd go anywhere in the world for him, so here I am. Greg was living in the trailer in Topanga then. It was an amazing introduction to California. It was super small and isolated. We were surrounded by coyotes, mountain lions and rattlesnakes. It was so dark up there. It was another world.
Greg: Yeah, at the time it was great. I didn't have to buy furniture. Everything was built in and it was all I needed. A place to sleep. A place to cook. But then we needed a change. Diana was here and we were both needed space to work.
So, you moved to Venice?
Diana: Yes, to have a real working bathroom. A real kitchen. We even bought furniture!
Greg: Diana bought me the white piano. She found it at St. Vincent's thrift store downtown.
And now you're really committing. You're opening a restaurant – a cereal shack. What are you calling it? What's the vibe?
Diana: Yes! It's going to be called Another Kind of Sunrise. It will mainly be an organic cereal cafe. Artist Matthew Morgan and Jordan Rogove from DXA Studios, architecture firm, from NY are designing the space. The floor will be a painted transition from the moon to the sun, so you´ll order once you arrive on the sun. I'm painting murals on the walls.
Greg: It's in a tiny 6'x6′ space on an alley off Abbot Kinney. It used to be a sauna. My brother is an architect and he's been helping with the design. I've been working on all of the business stuff. Permits, health inspections, food storage, wholesale ordering etc.
Why cereal?
Diana: It was Gregory's idea, and I thought it was really good.
Have you worked on any other projects together?
Diana: We made a stop motion film for the "Jackyl" piece on PIANA, Greg's solo piano album. I thought it would be this simple, stick figure action thing, but Greg stayed up for two days writing and designing a 15 scene story (laughs).
Greg: It was the month that MOCA and Levi's had organized this film workshop with free equipment: an editing station, a slow-motion camera, green screen, animation stations and a phonotrope. All for free. We went there every day for
three weeks.
Diana: Everyone there got to know us. They started closing the lab off when they knew we'd be coming (laughs).
What is PIANA?
Greg: It's an album of instrumental, solo piano pieces that I wrote and John Medeski of Medeski, Martin and Wood performed. We recorded it in one day in Woodstock, New York. To augment the piano music, I invited friends to create visual and musical interpretations of each piece. I like the idea of a non-verbal conversation between artists and thought these pieces would be decent topics for such a discussion. Each artist brought his or her own particular vocabulary, perspective, and style.
There are songs, soundscapes, drawings, collages, sculptures, photographs, and short films by some of my favorite creative people. For, "Jackyl", Fabrizio made a jackal using origami. He mapped out the folding lines with delicate string, anchored by nails on a wooden canvas. It looks like a beautiful and ancient celestial map. Adam Green made "Love Cherries" into synth gamelan video game music. Billy Martin added sublime orchestral percussion to the original piano recording of "Sunken Ships." Violens contributed an amazing musical remix of "Jackyl" that turns the original composition into a gorgeous, shoegazey epic.
What was your inspiration for the album?
Greg: I wrote the pieces in Mexico City. I found a storage space on the roof of Diana´s apartment building, converted it into a studio, rented a piano and spent two months writing in that little room – above the murmur of traffic, cumbia-blasting radios and tamale vendors' songs. The songs don't really sound Mexican, but the spirit of Mexico is in there.
What are you working on now?
Greg: A new band called ZAVALAZ with Cedric Bixler and Juan Alderete of The Mars Volta, Dan Elkan of Hella/Them Hills, and myself. It's a little Led Zeppelin, Neil Young, Fleetwood Mac, Faces etc. 60s and 70s inspired rock pop. We're about finished with our first record and had our first US tour earlier this month.
Greg, you moved to India when you were 18. What was that like?
Greg: I grew up in Amish Country in Pennsylvania and decided to sign up for a Rotary Exchange Program my last year in high school. India sounded interesting so I did it. I'd never been out of the country and I arrived and literally walked into the Ganpati festival. I stepped out onto the street and was hit in the face with orange and pink pigment. Everyone was bombarding me asking if I'd come inside for chai masala. I got to the home of the family I was staying with, looked in the mirror, and saw myself covered from head to toe in bright splashes of color.
I studied tabla, hand drums used in Hindustani classical music. I went back to the States for college and then to New York City. I started touring and was traveling a lot. Cuba, China, Mexico. Making a home wherever I was became second nature. But then after all that I landed in Venice.
How did you and Diana meet?
Greg: I was playing at FICCO, a film festival in Mexico City, with MEGAPUSS.
Diana: When I first saw him I knew he was my husband. I made sure he came to the after party, we talked for a few minutes and started kissing. After he went back to the States, we skyped every night for a couple of weeks and then he came to visit. For eight months we made it work, we chased each other to where we had to work – Mexico, Colombia, LA, NY. I went on tour with him around Europe. After that I moved to LA. After four years of dating, he proposed in Chichen Itza a few months ago. He had my engagement ring made. It's engraved with a ferret because I had to leave my ferret in Mexico when I moved here. There's also a pyramid and stars.
Diana, when did you first start making art?
Diana: When I was very young in Monterrey, I would go to my grandmother's art studio, were I learned how to draw and make sculptures. There was a lapse of time when I had to focus in college and then my acting career. I recently started putting more energy into my visual art. Greg inspired me to reconnect with this passion through observing his focus in his work ethic. I started taking classes at UCLA with an amazing teacher, Joe Blaustein. I then joined his private class.
I had my first art show in Mexico City last October. A few months ago I installed a couple of murals at the Gjelina restauran in Venice, CA. One is a 12′ x 24′ mural of two octopi with intertwining tentacles. The other one is a wolf-unicorn-cheeta, which has become a popuIar wall on Abbot Kinney. This year I helped create a mural in Mexico City for a notebook brand and went to SXSW to install a piece at an outdoor venue. It was the transformation of a wolf to a unicorn-leopard with wings. It says 'be what you dream.' I believe that we can be whatever we want to, we don't have to follow stereotypes and get confortable with achieving only a few dreams in life, we can do it all. These imaginary animals represent a mix of the possible combinations we can be.
How did you get into acting?
Diana: It kind of chose me. Since I was a girl I always liked to perform and dance for my family. Every summer I would take a summer camp and they had acting classes in it. After finishing college in Monterrey I moved to México City and started doing a bunch of commercials. Casting directors asked me to audition for movies. My first movie was DRAMAMEX and was fortuntate to find myself at Cannes six months later. The next year I acted in five movies: Sin Nombre, Amar, Labios Rojos, Casi Divas and The Air I Breathe.
What's your favorite restaurant in Venice?
Diana: Greg and I love Gjelina in Venice. We love the food and the people who work there. Most of them are really good friends of ours. I'm also very grateful to them for letting me use their walls as a canvas for my artwork.
Diana and Greg, thank you for inspiring us with your beauty and your words.
To find out more about Diana's artistic practice and including all her new projects, visit her website. Updates on Greg's latest releases can be found on his website and further information on his musical project, ZAVALAZ, can be found here.
This portrait is part of our ongoing collaboration with ZEIT Online who present a special curation of our pictures on their site. Have a look here.
Photography: Ana Hop
Interview & Text: Claire Cottrell