Los Angeles' Echo Park Boulevard is a busy, vibrant street. It's a curious cultural icon for couples considering moving eastward from LA's drastically different westside, young transplants moving inward from various midwestern cities, and of course the home to the Echo Park born and raised Dodger fan.
In the last few years, it's become an attractive neighborhood for any creative cultural worker looking for a home under a canopy of tall, bombing palm trees and nestled behind a row of wildly growing bougainvilleas.
Heading east towards Sunset Boulevard, bakeries, cafes, boutiques and a singular novelty cactus store dot the Boulevard. Centered in the middle of it all are my hosts Genevieve Dellinger and Martha Mulholland, who have shared a small bungalow on Echo Park Boulevard for close to three years. The ladies are flatmates, collaborators, and most of all, quintessential best friends. Whether it's exhibition design for the Natural History Museum or photographing interior spaces, the women's creative practices span a diverse range of fields and interests.
Their first encounter was very serendipitous. Just two years ago, Martha solicited an advertisement on Craigslist for a new flatmate. And likewise, just days before stumbling on the ad, Genevieve landed in LA from Portland, Oregon. With nothing but a few boxes, Genevieve joined Kentucky-native Martha Mulholland in her Echo Park home. Genevieve now splits her time between Joshua Tree and LA, leaving Martha with the apartment mostly to herself and her two Persian cats, Mao and Desmond. Piles of Nest Magazine and Interior Design magazine decorate the table we're huddled around for our conversation over fig crackers and a manchego cheese, discussing the women's friendship as former roommates and inspirers, current projects, and how LA has affected their design taste.
This portrait is part of our ongoing collaboration with ZEIT Online who presents a special curation of our pictures on ZEIT Magazin Online.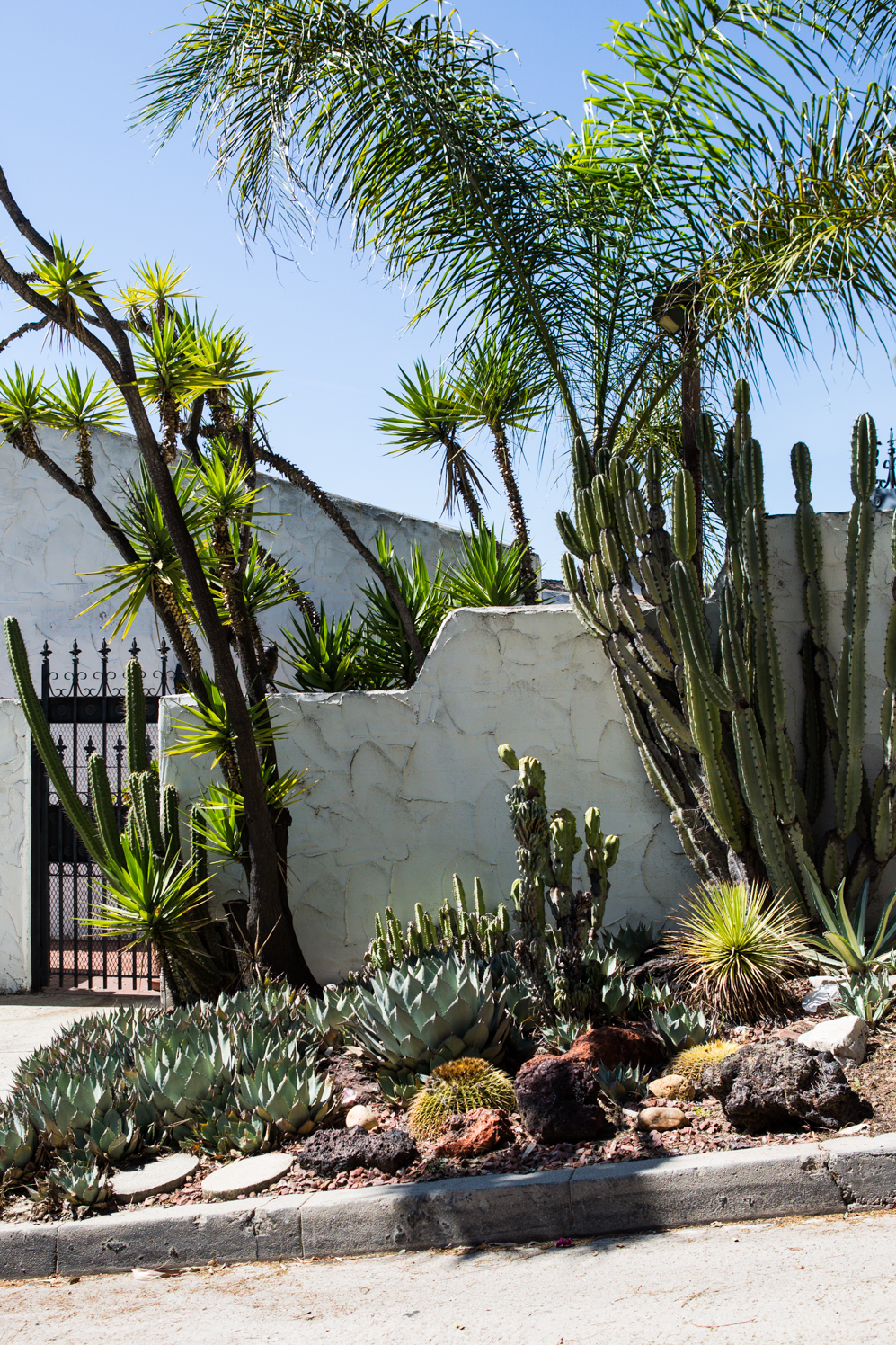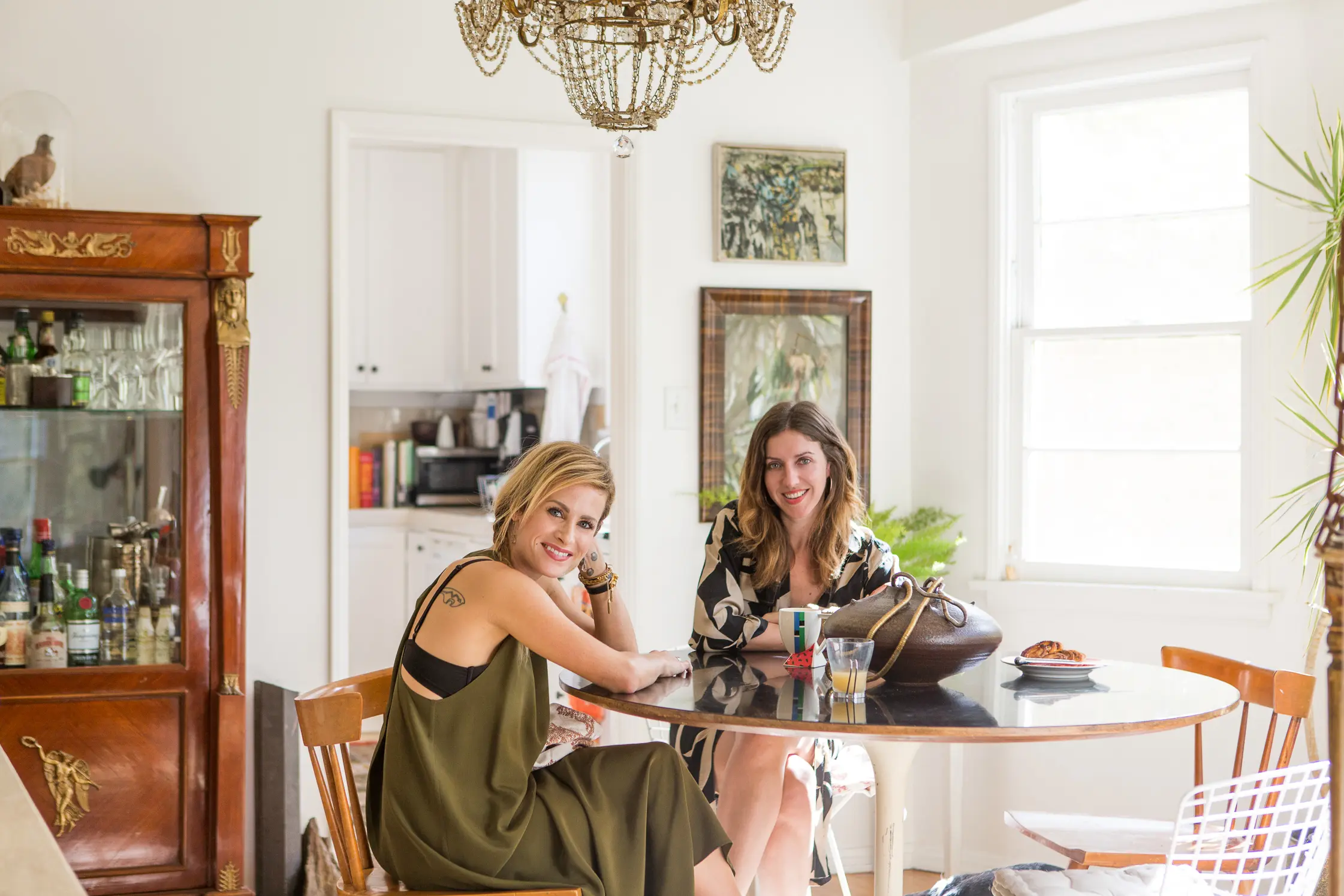 Genevieve: I responded to a Craigslist ad for a roommate! Total, by the books, Craigslist casual encounters kind of situation. Kidding, but really though – Martha posted a listing for a roommate, I replied and promptly came by. I immediately thought she was really, really cool and we got along great. And I was totally hoping she'd pick me over the hundreds of other applicants – because that's just how it works in LA.

Martha: It was such a good combo when we lived together – we totally riffed off one another. Our styles enveloped into each other, introducing this awesome relationship. Our house was a special space, I'm really happy we're memorializing the space in someway.

You two both come from different, yet similar backgrounds. Genevieve, you're a DJ and are a photographer, yes? And Martha, you're more into interior design and exhibition design. So, when you two lived together, did you collaborate on a lot of projects?

Martha: I struggle to give myself a name to what I do. What I'm doing right now is interior design but I also do prop styling; I do collection building and retail space consulting for businesses and individuals.

Genevieve: I think we should describe each other!

Martha: OK, who am I?

Genevieve: I'd describe you as a consultant and stylist. And you have an incredible eye and very individual point of view. You're a library of design inspirations and mixing different styles to complement a space. When I moved here, I was coming from a very minimalist aesthetic in the previous places I'd lived. I came to LA from Portland with nothing; just 13 boxes and one chair. So when I moved into Martha's, she had so much stuff it made up for what I didn't have. Our ideas and aesthetic aligned and there wasn't much jostling for space. So that's how I view us most as collaborators – in a very practical sense. We built on what was already here and really influenced each other. I started to collect stuff again, but through the Martha lens. It was the perfect lifestyle.

Martha: I'd never lived with anyone with such an individualistic nature. Whether it's a photograph or a room, Genevieve has a very nuanced approach to putting forms together. It was great to share a space with someone who also had such a love for shaping interiors. Genevieve's approach is more about creating art as interior space and then photographing it. She was creating vignettes from various parts of the apartment and would get into a photo shoot just for the hell of it. I thought it was so cool and fluid. I began to look at objects differently because of how Genevieve treated her surroundings and objects.
Martha: Before I met Genevieve, I didn't quite grasp the beauty of simple, minimal objects the way I do now. I would have passed by something like a wooden sphere or old mallet, not thinking twice about how it would live in a space. I would have seen it as just a blob, but with Genevieve's eye, they're sculptural pieces.

Genevieve: I think a classic example of this is that Christmas you got me those cobalt blocks that are scientific learning tools. We developed a specific language for spacial design; friends who share not just space but also a visual appreciation towards each other. Even though I don't live here anymore, we still text pictures of weird objects we find in the world to discuss what we both love.

Sharing a language for design. That's one of those peculiar things about sharing intimate spaces with people, you get this glimpse of understanding into their aesthetic and personality. It's a very esoteric way to communicate through an affinity for objects.

Martha: That's what I think is so unique about our relationship. Communicating through objects is not a typical mode of communication and exchange. It's not the most intuitive way to communicate, like talking. To understand someone's subtleties through objects and visual representation is rare.

Genevieve: I think we had one of our first bonding moments at the Rose Bowl. We saw that acrylic wheelbarrow and knew we had to get it.
What object symbolizes your friendship the most?

Martha: There's this painting at a shop on Sunset – it's this flat, matte, simple, unassuming painting with a red circle in the middle – very Robert Motherwell/Serge Poliakoff sort of vibe. I had seen the piece previously and was totally smitten by it. Genevieve saw it separately and had that same reaction. We went back to get it, deciding it was going to be our house mascot.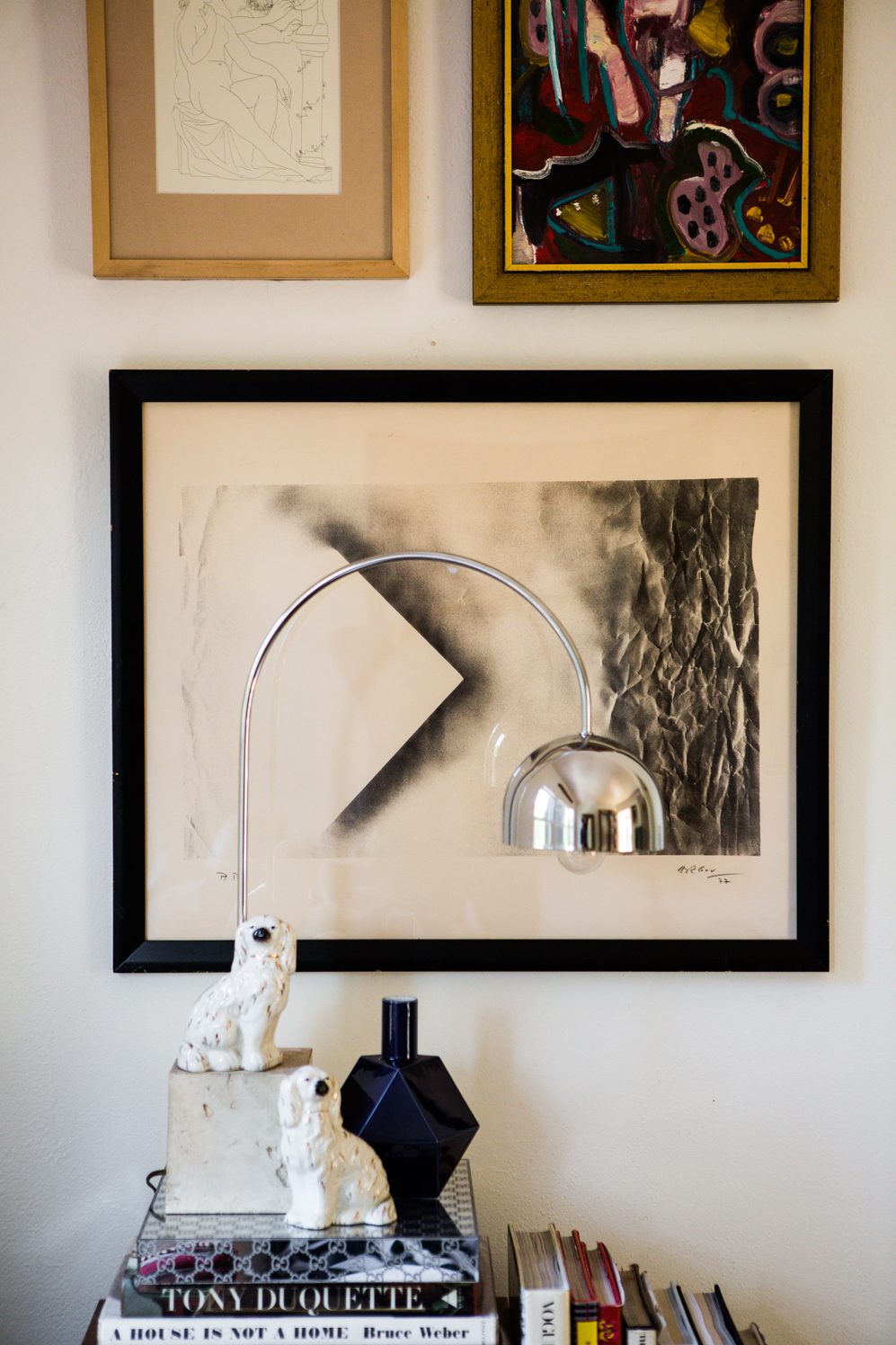 Do you think you would have picked out this same painting before meeting Genevieve?

Martha:  Yes. I would have. The painting is a merging of both of our aesthetics. When we integrated our stuff, it was a visual example of our styles meeting. Genevieve toned me down and kept things simple.

How has LA affected your design aesthetic?

Martha:  Tremendously. I think it's a result of getting older and taste becoming more mature. There is a very strong aesthetic associated with LA and southern California. In terms of living spaces, clothing and work spaces. A very California modern, flesh tone palette. Coming out here forces you to have a more laid back lifestyle in your domestic space. I spend a lot more time in my home. The Spanish Colonial architecture found in Southern California has been a huge inspiration on my designs, too.
What are you currently working on?

Martha: Currently working on a few commercial and residential design projects, debuting this fall. The Nature Lab exhibit at the Natural History Museum of Los Angeles County will always be a bright spot in my career. Best project I've ever worked on.

Genevieve: I am currently in the midst of launching my photo production company, GOLDIE. We're about four months in; it's been really exciting to see all my hare-brained schemes coming together with a new company and moving to the desert.

Genevieve, is there a particular band or sound you're into at the moment?

Genevieve: I'm honestly so diverse in my day to day tastes; moving to the Mojave has shown a shift in my listening selections. I'm back heavy in the Neil Young/Black Sabbath/lonesome blues world, it just sounds so good out here. But forever in my heart I will have a place for the dark minimal warehouse techno I play with my DJ crew VSSL. Our parties are fewer and farther between these days but we are still very active and looking forward to a few parties we have lined up this summer in LA!
Martha, what are you currently inspired by in design?

Martha: Late 70's, early 80's minimalist interiors as featured in Norma Skurka's seminal book, The New York Times Book of Interior Design and Decoration. I love the use of muted, washed tones to decorate a heavy handed collector home. Textiles and tapestries are my favorite accessory at the moment – I decorate walls with Moroccan inspired rugs. I got so much of this from Skurka's book. Very glad I picked it up.
For more on these inspiring ladies, visit their websites: Genevieve Dellinger and Martha Mulholland.
Looking for more stories from our sister city? Meet more creatives in Los Angeles.
Photography: Laure Joliet
Interview: Julie Niemi