At FvF, we're not only about the global but also about the local. With that in mind, for our latest team lunch we turned to DALUMA, an eatery just around the corner from our office.
DALUMA focuses on clean, healthy dishes that will still fill you up, and certainly geared the team up for an afternoon hard at work. The concept of this restaurant began with a long-distance relationship. David J Kugler was spending time in the USA, visiting his girlfriend, when he was introduced to cold-pressed juices. Returning to Berlin and chatting to his friends Marian and Lukas, the trio were inspired to create something that would give Berliner office-workers a healthy alternative to the meaty, heavy lunches on offer in Mitte.
The black lentil dish, topped with a tomato and pine nut sauce had a rustic and mediterranean flavor. It is perfect for a filling but healthy dinner. The quinoa with almond sauce was much lighter and refreshing. Raw mushrooms are a great accompaniment to this recipe.
Both dishes, cooked in the FvF Apartment by Christopher Benlou were enjoyed by the whole team on a summery, June afternoon. The ingredient list below can offer some inspiration for anyone wishing to recreate these delicious dishes:
Lentil Dish
Black lentils with a tomato and pine nut sauce.
Ingredients
Tomatoes-Pine Nuts Sauce

1

Arugula

2

Baby Spinach

3

Fresh Tomatoes

4

Fresh Basil

5

Pine Nuts

6

Sundried Tomatoes

7

Garlic

8

Yeast

Base
Quinoa Dish
Quinoa and an almond-lime sauce, topped with raw mushrooms.
Ingredients
Almond-Lime Sauce

1

Mushrooms

2

Radish

3

Iceberg Lettuce

4

Almond Butter

5

Lime

6

Tamari

7

Ginger

8

Linseed Oil

9

Coconut Blossom Sugar

10

Sprouts

Base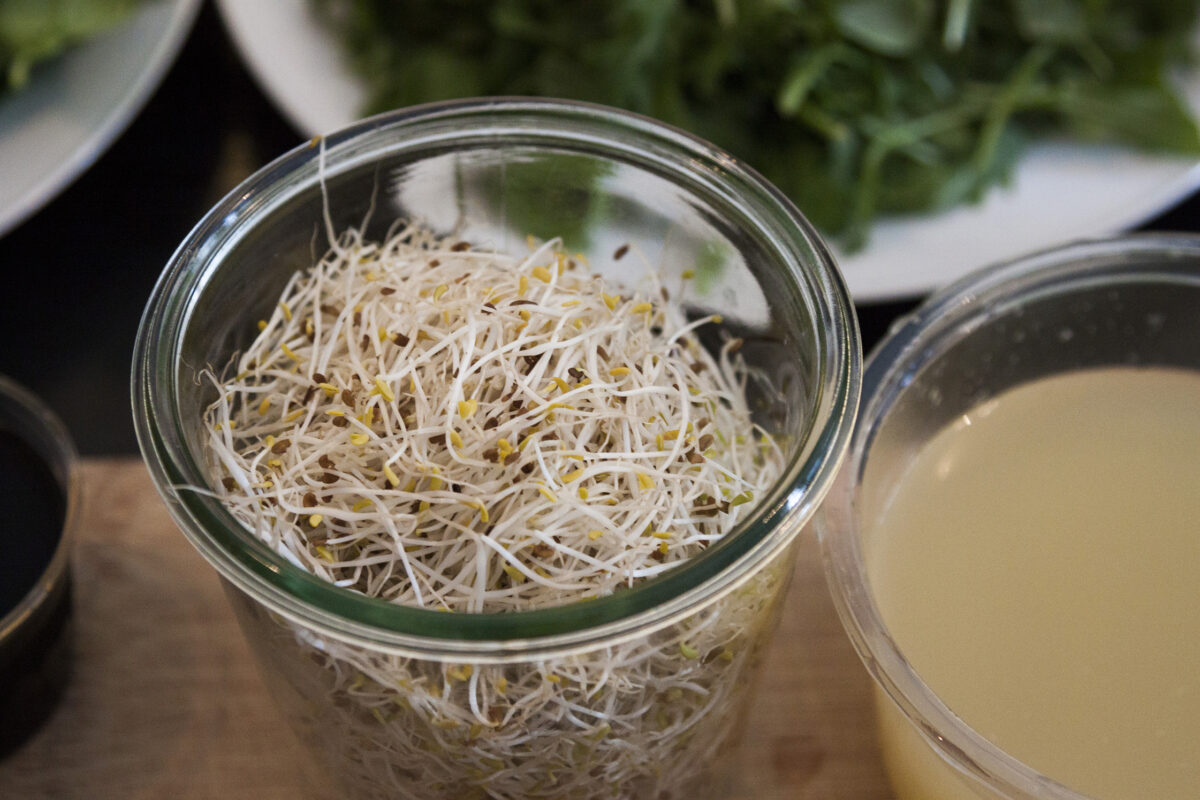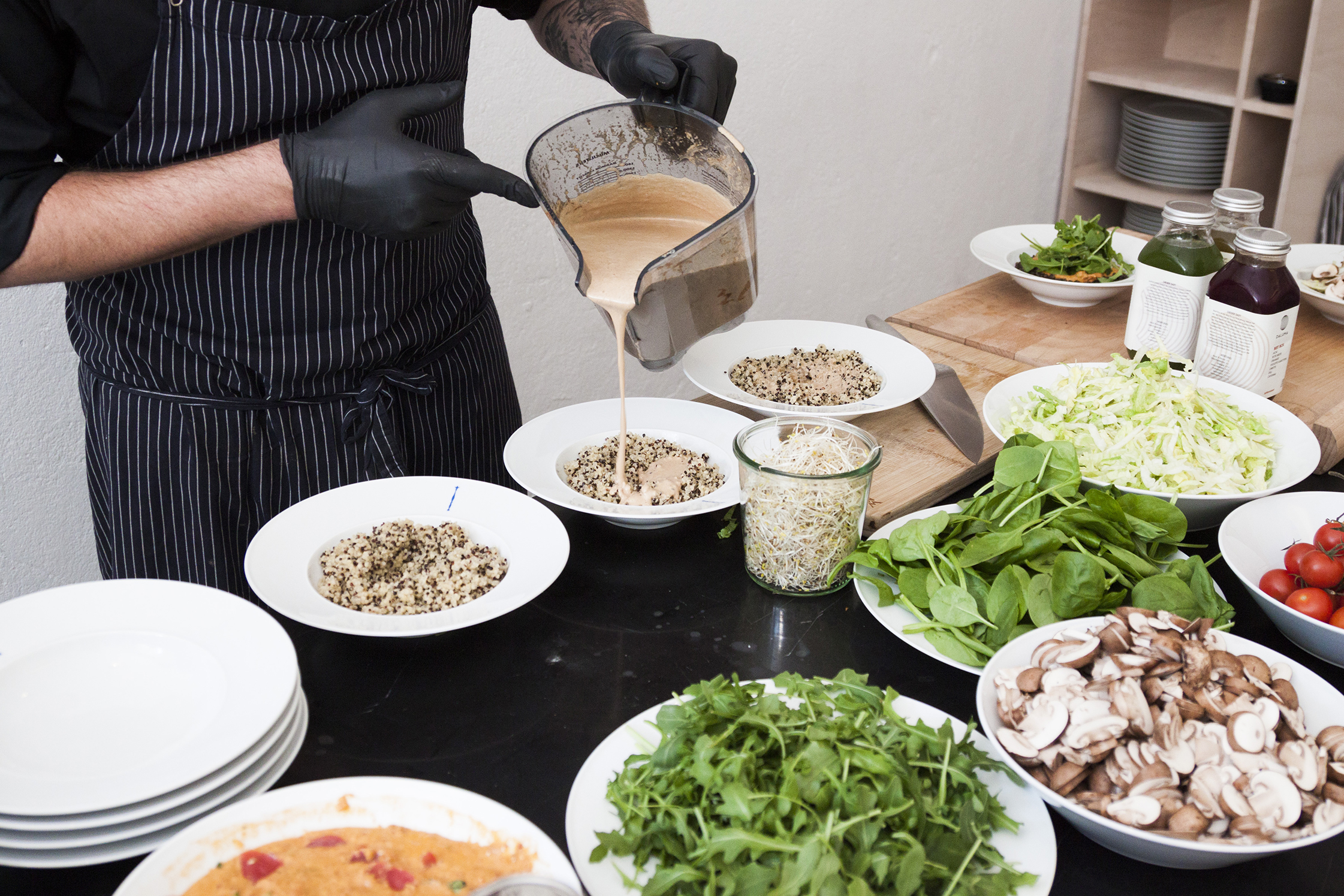 If you're around Rosenthaler Platz, Berlin, you should pop into DALUMA in person. Their website shows you the full menu and tells you more about the philosophy behind their food. And a special thanks to Vöslauer for keeping us hydrated in the garden. You can read about more of our team lunches and cooking stories at FvF Cooks.
Photographer: Gergana Petrova
Text: Aggi Cantrill