The second annual Berlin Art Week is officially over, and we thought we'd share one of the lesser known – but maybe most interesting – events of the week. A testament to a thriving, conceptual art scene, Bald Eagle, a three-day exhibition at the Haubrok Foundation's Fahrbereitschaft in Berlin-Lichtenberg, makes a strong political statement in a sublimely subtle way.
Having evolved from haubrokshows, small exhibitions presented from time to time in a private apartment on Xantener Strasse in Berlin, Haubrok Projects launched with the opening of Fahrbereitschaft last Spring. The industrial complex is a unique mix of artist studios, exhibition spaces, workshops and garages. Adding to the eclectic atmosphere, the Arbeiter-Samariter-Bund, a tire dealer and an auto body shop share the perfectly preserved 200,000 square foot compound. Announced to a nondescript street by an equally unassuming logo, designed notably by Heimo Zobernig, the internationally recognized Austrian artist fittingly influenced by a theatrical mise-en-scène, Fahrbereitschaft feels like an abandoned, nuanced movie set. A place Stanley Kubrick would appreciate.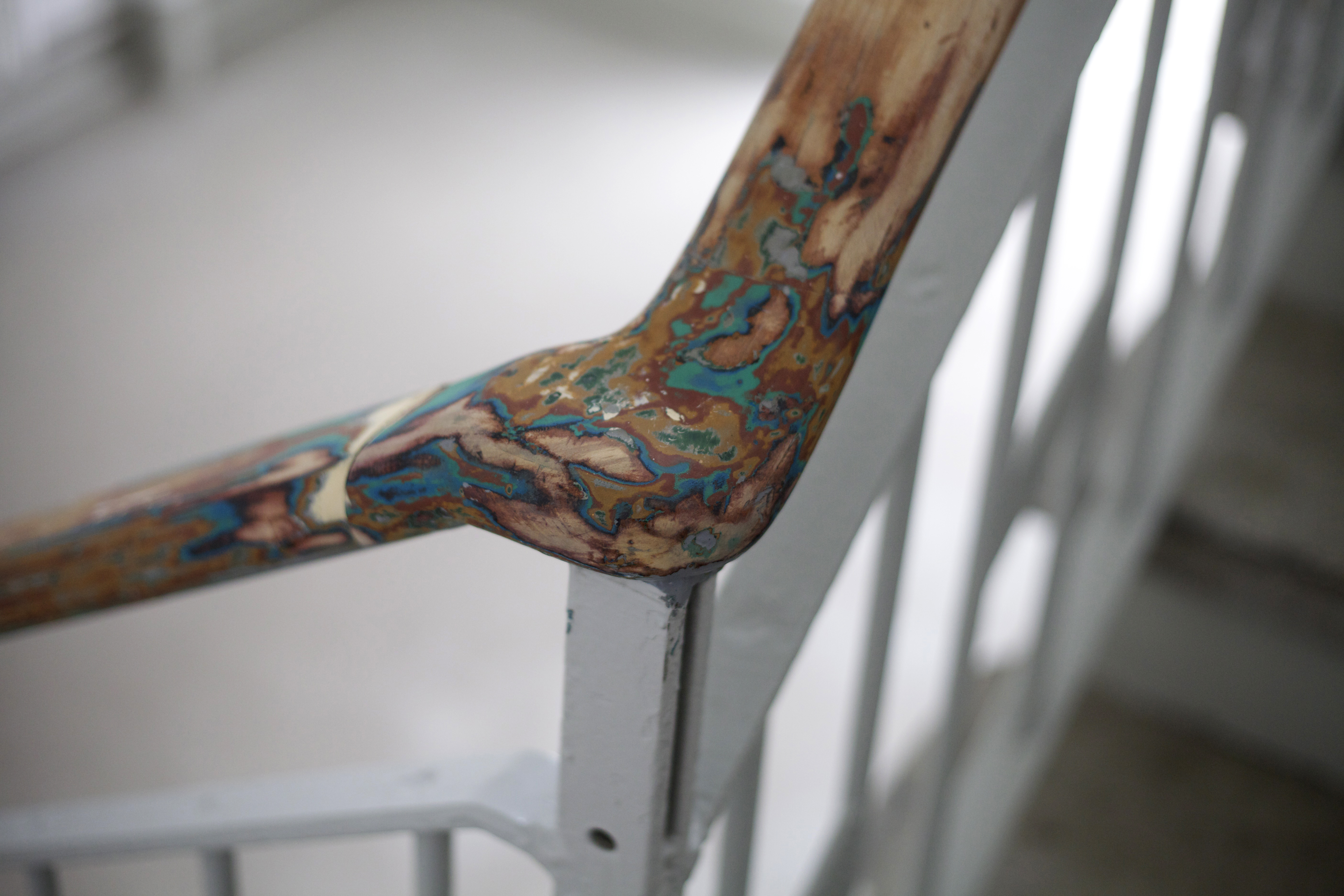 Once the headquarters of the former SED-government's Department of Transportation (and before that a liqueur factory), a canteen kitchen, bar, bowling alley and a sauna remain as reminders of its days as an undercover, high profile hub. The characteristic pastels of mid-century German utility, brass-framed windows, deco light fixtures and industrial infrastructure provide a unique backdrop for the minimal, high concept installations. Our favorite: an abandoned service station covered in pale green tiles turned open-air gallery. Two fake, bright pink roses stick symbolically out of what used to be a gasoline pump. A dusty black presidential limousine is parked nearby.
A canvas frozen in time, overgrown with plant life, layered with modern interpretation, Fahrbereitschaft has to be one of the more remarkable places to experience conceptual art in the world. Bald Eagle is open through November 16th, by appointment. Visit their website to schedule a tour.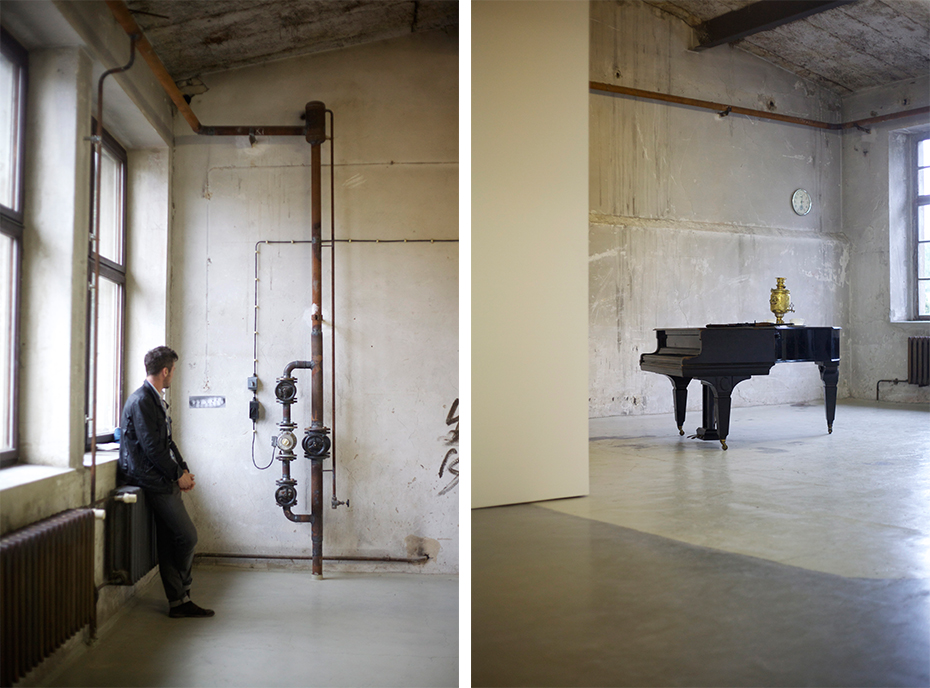 How to get to the Sammlung Haubrok: Fahrbereitschaft, Herzbergstrasse 40-43, 10365 Berlin, Germany.
This story is part of the "FvF Explores" series – a place for stories and articles about undiscovered and unusual places as experienced by our guests and contributors.
Photography and Text: Claire Cottrell