Seated in a Kreuzberg café on an uncommonly bright Berlin day, Aron Ottignon and his collaborator Rodi Kirk blend seamlessly into the city's boho-chic expat scene, with suave sunglasses, dapper jackets and bicycles in tow.
The expat scene: supposedly gentrifying Berlin one curly moustache and heavily-accented "Sprechen Sie Englisch?" at a time, inciting journalists everywhere to jump on the "Berlin is over" bandwagon. Looking around at the tech startup gurus tapping away on Macbook Pros, the construction workers outside drilling into the sidewalks in front of shiny new apartment complexes, the procession of eco-friendly mothers strolling past with prams and the shaggy-haired guitarist belting out Bob Dylan – it doesn't look to me as though Berlin's dead. In fact, it appears more alive and diversified than ever – worlds apart from the city it was a quarter century ago.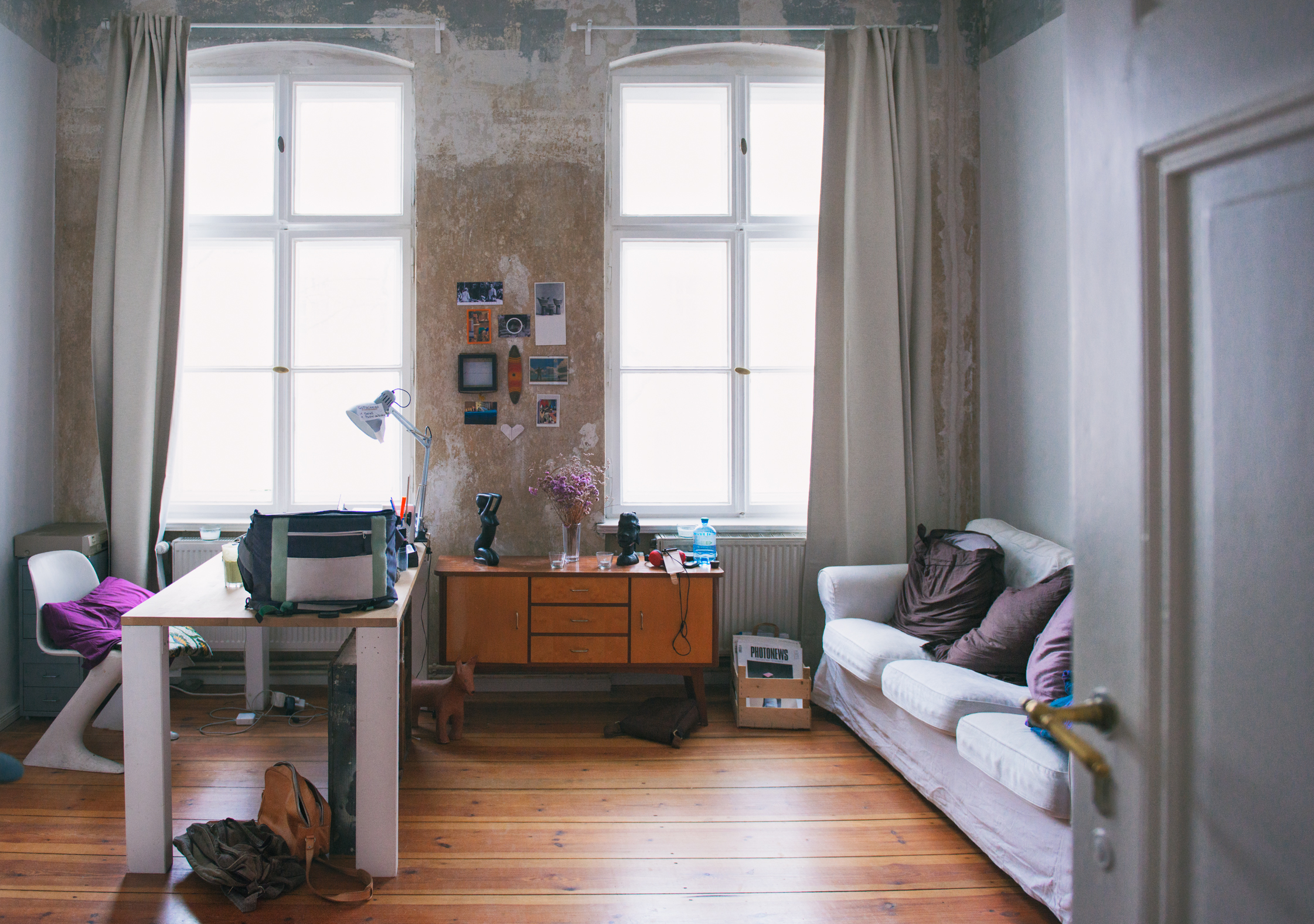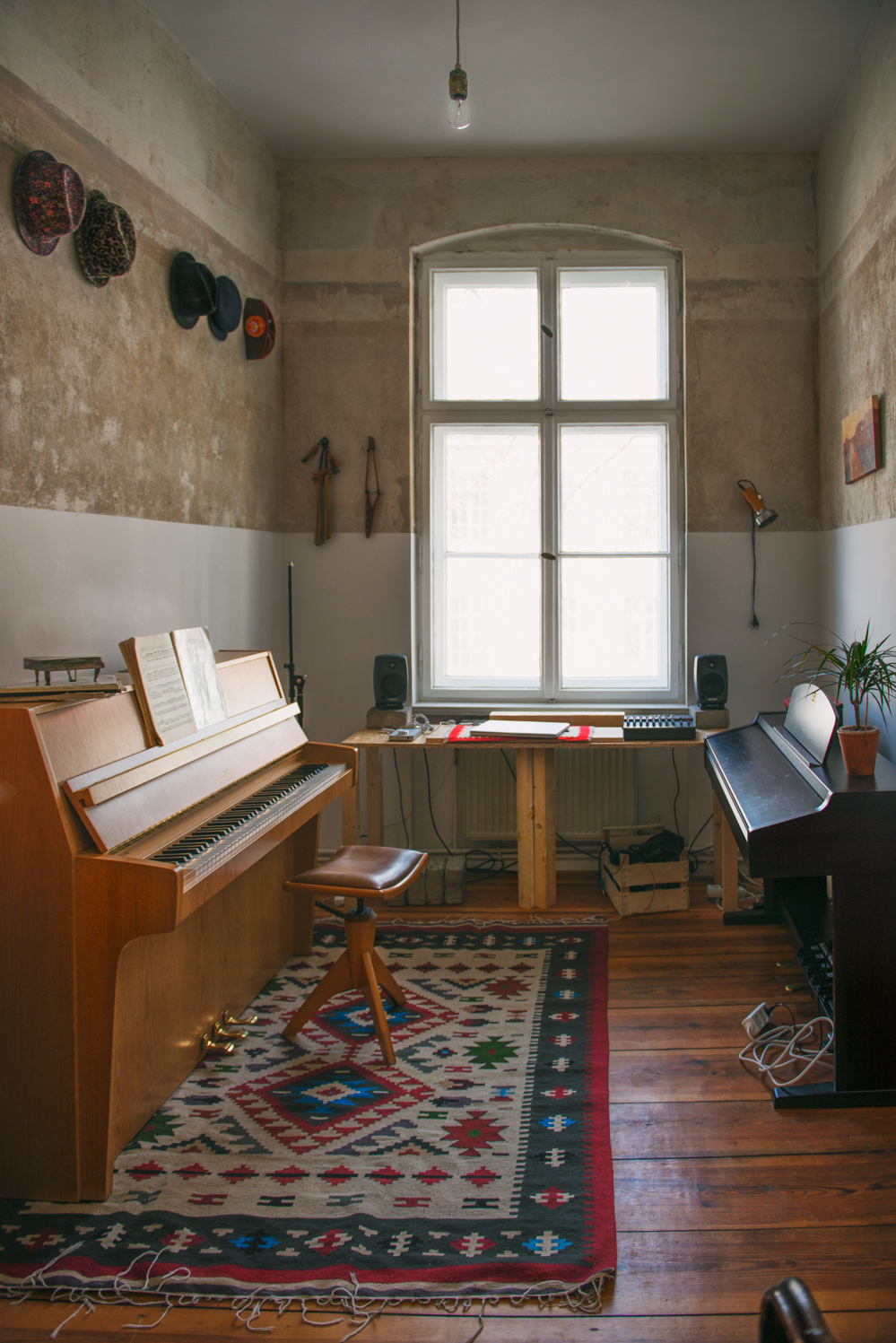 This gets me thinking: what if jazz music, like Berlin, isn't over, but just dressed up in a whole new 21st century outfit? No longer restricted by a wall of antiquated traditions, but open to a free-for-all blend of genres and influences that unite East and West, old and new?
With their highly anticipated sophomore EP "Starfish" released on April 20 – spawned from a symphonic love triangle between Paris-based Aron's grand piano prowess, Berlin's Rodi Kirk on Ableton Live and London's Samuel Dubois on steel pans – no one epitomizes this blend of old-meets-new more than the duo that sit before me. The EP was recently showcased at Berlin's Funkhaus to a private audience of friends and music professionals. (The session was captured on video – it's presented at the end of this interview.)
Though both native New Zealanders, Aron and Rodi couldn't have come from more opposing musical worlds. Having won New Zealand's acclaimed "Best Jazz Pianist" award at the budding age of 11, Aron and jazz were clearly a match made in heaven from the get-go – hardly a surprise, considering five members of his family are (or were) professional musicians. But unlike jazz prodigies of the roaring 20s, Aron's upbringing saw flapper dresses, speakeasies and the Charleston replaced by Maori leaf skirts, face paint and Nguru whale tooth flutes. Having grown up watching Pacific Islander musicians perform every weekend at Auckland's Chinese Oriental Markets, the "no bullshit" aspect to Maori culture informed Aron's approach to music from a young age.
"I was like, 'I'm going to attack this instrument, scare people and push them to their limit so I know where they stand – but in a way that's also a greeting, like the Maori haka."
Although he also grew up on the North Shore, Rodi found his own inspiration in New Zealand's burgeoning hip-hop scene, citing the country's insular nature as one of his biggest motivators. "It's like a pressure cooker. Since there's a limited audience for hip-hop and limited venues to play in, it feels very displaced from the rest of the world. Even though you're influenced by the whole global scene, all the stuff you're producing is for a local community."
When people think of the musical prodigies this pressure cooker has chewed up and spat out, New Zealand's own Lorde is generally the first name that comes to mind. "Lorde went to the same intermediate school and entered the same talent contest that I did," Aron says. "The judges ended up helping to nurture my career – they did exactly the same thing for Lorde – the only difference is, she got into pop and I went down the jazz path. When I started, labeling myself a 'jazz' musician, it seemed to be a sure-fire way of repelling record labels."
Suddenly, a girl in flannel overalls and oversized glasses brushes past, and another Berlin-jazz parallel dawns on me. Perhaps just as the "hipster" label has morphed into a derogatory term, the "J" word has, too, warding off even the most prominent record labels and publishing companies. According to The Wall Street Journal, today's jazz audience is shrinking, with attendance at jazz performances having dropped 30% since 2002.
"Why this hefty decline?" I ask Aron. He scoffs, telling me there's way too much emphasis on needing to have a conservatorium background to make it in the jazz industry today. "If I didn't have the early start I had, I would've either had to go to a conservatorium or not pursued jazz music at all. The industry needs to be more experience-focused. I just don't think there's enough of a balance today – it's hard to find a range of musicians in the industry, from the street performers to the traditional, well-trained conservatorium artists," he says.
Other prominent figures from today's jazz scene echo Aron's views. Take composer Maroon Corey, who believes that while students currently majoring in jazz may learn a lot  from the genre's storied past, they aren't learning how to innovate. Music journalist Gary Moskowitz, on the other hand, believes that although jazz will never again be music of the people as it was in its zenith of the 30s and 40s, it can again become a music that evolves and changes, that interests, intrigues and challenges. "Perhaps jazz simply needs to be rebranded, re-characterised as music that can speak for people again," he says. "I am asking [jazz musicians, listeners, industry executives and writers] to engage the listener and each other to make a jazz music that is truly new."
But where to begin, I wonder? Perhaps like Newsweek's Scott Timberg says, in order for jazz to move forward without losing its core audience, it will need to do a number of things, "among them becoming more visual and dropping some of its insularity."
Cue Aron's jazz-fusion approach, which sowed its first seeds in London almost a decade ago, swooping in to the rescue. While living in the "Big Smoke" for five years, Aron tells me how he spent countless nights out at electro, grime, Soca and dubstep clubs where he opened his ears to – and ultimately found creative inspiration in – a variety of eclectic sounds. "I realized I wanted people to experience my music with all of their senses, the way they do in clubs. I don't like this intellectual, sit-down jazz or whatever it's called, where people have to turn their phones off and be quiet to listen. When I'm listening to jazz recordings from the 50s and 60s, you can hear people drinking, laughing and dancing in the background."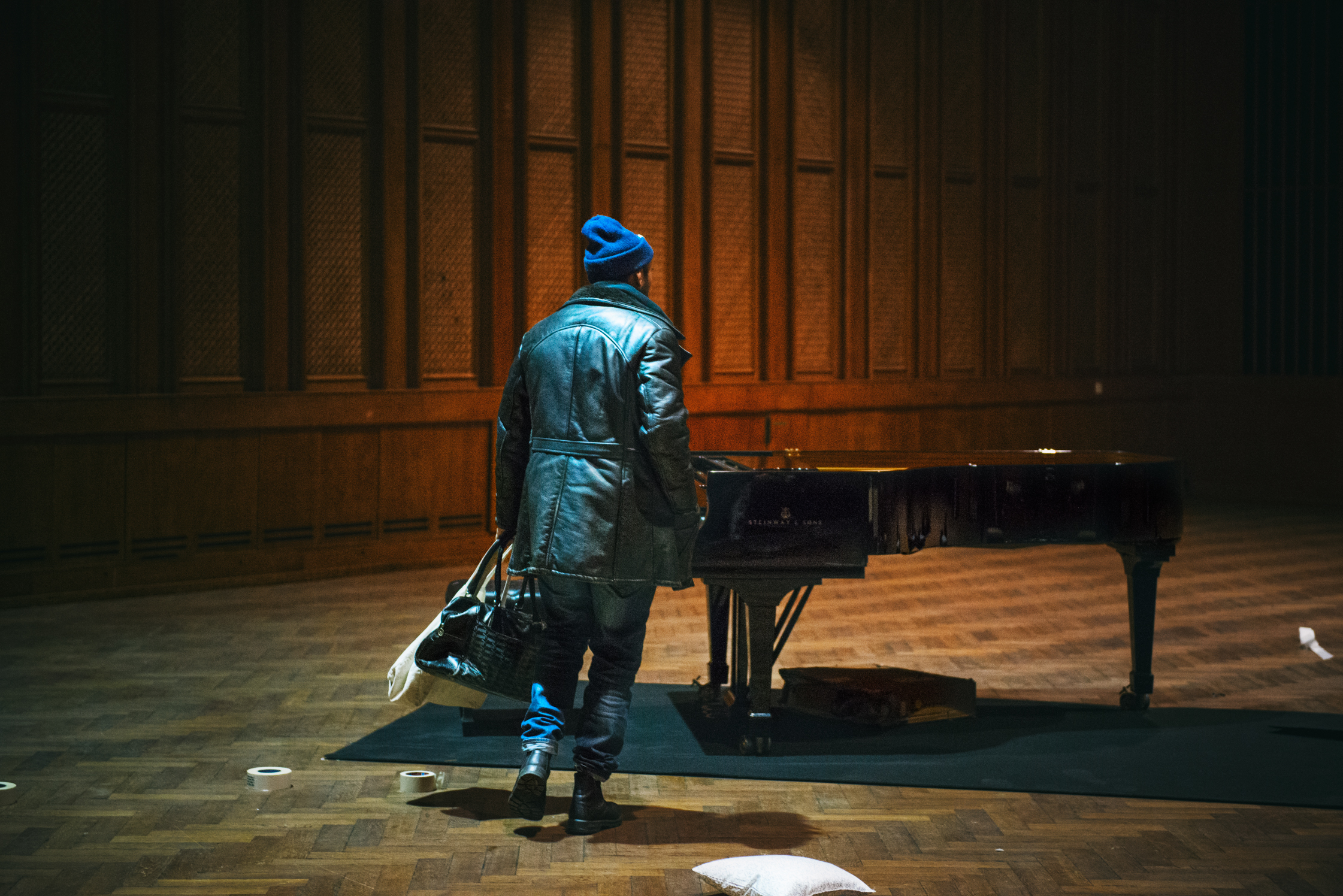 Rodi agrees that instrumental and electronic genres constitute a compatible coupling. "Where traditional acoustic instruments in jazz music are fairly limited in terms of a sonic palette, it's very free and expressive in a musical way. Electronic music has an incredible sonic palette, but it's very grid-like and limited in its musicality and freedom."
His eyes light up as he tells me how dub music's founding father, Lee "Scratch" Perry, had the intriguing philosophy that the studio should be "live." In order to achieve this, he utilized the mixing board in the studio as an instrument in itself – which is essentially how dubstep was born.
"What we're starting to see today is people taking that to the next step – taking the "studio as an instrument" concept full circle and actually having it be part of the band process rather than strictly a post-production element," Rodi says.
This holy matrimony of electro-meets-instrumental is clearly audible on "Starfish", which takes the compelling fusion established on Aron's first album "Culture Tunnels" (2005) to a whole new level. Not only does it draw on percussion influences from West Africa, Morocco, Maloya and the Caribbean, it combines granular synthesis and 21st century sound design, too. What's more, every single note on the album was performed live – a rare occurrence in modern recorded music.
Aron, who believes that much is lost when a performance is too tight or rehearsed, remarks, "It just becomes theater then. With "Starfish," the aim was to create a setup that allows space for improvisation and communication between musicians. Eighty percent of the set was us doing what we felt like that day, and simply expressing ourselves."
Rodi adds, "We removed a lot, until there was only a barely recognizable structure left, with piano in the lead for the melody, a steel pan providing the harmony and a strong rhythmical base combining traditional percussion and electronic elements. Then we used the capabilities of the recording studio to play around with it so it didn't sound too stripped back."
Berlin's Funkhaus Studios, at first glance, could be mistaken for an abandoned Cold War factory. However, the former GDR radio station is now an acoustic utopia popular among musicians, sound designers, performance artists, film directors and producers worldwide (the vocal strains of countless stars – from Alice Cooper to Mariah Carey – have reverberated off its Russian timber-lined, woven horsehair-padded walls).
"With the Funkhaus recording, we'll please audiences who are used to hearing a lot sonically," Aron says.
But  how easy is it to reach these audiences with a self-released album?
"Due to the barrier-for-entry being far lower, it's much easier for anyone to self-release music nowadays. But that also means that there's a lot more competition, making it harder to stand out," Rodi says.
Aron adds: "It all rides on getting influencers with really big follower bases to share our album on their social media channels. According to Twitter, our target audience at the moment is 69% women and 31% men and they're all around 25."
So, just as people claim Berlin is "over," do Aron and Rodi think the music industry today is devolving?
"Not a chance!" Rodi says. "If anything, people are exposed to much more music than they were 40 years ago, which means most people's listening habits are a lot wider and there's much more of a crossover between genres. Therefore, it becomes less about defining yourself solely by saying 'I'm a rocker,' 'I'm a punk' or 'I'm a hip hop guy' and more about being able to appreciate all these different kinds of musical expressions."
I ask what their response is when baby boomers claim music today "just ain't what it used to be" and Rodi chuckles. "The Beatles and Springsteen are phenomenal – but that doesn't mean you can't also appreciate contemporary music. You can find just as much beauty and joy in a Kanye West record as you can in a Bob Dylan record."
On the inevitable demise of CDs and vinyl records, he continues: "The practicality of it just doesn't make sense anymore. I've got thousands of records from DJing for years, but it doesn't mean that I'd be more drawn to buying a record nowadays than to streaming an album."
Aron agrees that vinyl records and CDs are promotional tools rather than revenue generators. "CDs are great business cards," he says, laughing. "However, due to the countless revenue streams available these days, for me, it's more important to have my arrangements performed by other artists in front of massive audiences as regularly as possible. That way, I make money every time they perform – which is exactly what's happening with Stromae at the moment."
What about their thoughts on artists like Beyonce who bypass streaming services completely by releasing their albums exclusively on iTunes? According to Aron, the system should be modified. "Perhaps in the future, smaller venues which are now closing will be owned by bigger companies who stream all of their concerts online, which will help grow fan bases," he remarks.
Following the release of "Starfish" last month, Aron and Rodi have a jam-packed year ahead, with live concerts, promo tours, festival appearances and the recording of a third album. Further down the line, Aron tells me he'd also love to collaborate with African musicians and possibly headline festivals in America.
"The New York City jazz scene would be a really difficult one to infiltrate because it's pretty much their cultural signature. Americans are very protective of their jazz. But gaining a following in the home of the roaring 20s jazz scene would be a dream come true."
As we wait to pay for our coffees, the barista – also a Kiwi, coincidentally – turns on an eclectic spacesynth-meets-chiptune album and I ask for words of wisdom for today's younger generation of up-and-coming musicians. Rodi tells me that above all, it's important to find your voice. "That being said, don't be afraid to steal other people's voices along the way until you get to that point. Also, try to save everything you create, because you never know what earlier ideas you might come back to in the future."
Aron ponders for a moment, then says, "There's no formula when it comes to finding a true audience. You could spend your whole life without one, but that's no reason to stop. If you want to have a unique voice and create music to remember, just don't give up. I still don't know where I'll end up in the future, but I do know that I'm never going to stop."
Ready for an audience Aron Ottignon set up his performance at the historic Funkhaus Berlin studio for an intimate live recording session. We were there to document the performance.
"Starfish" was released on April 20, 2015, stay tuned for tour dates. For more details, visit Aron's website and Soundcloud.
Photography: Carina Adam
Text: Emily Wasik