A morning meeting with the mushroom man, a quick walk around the corner to gather nasturtium leaves, discovering a new product (canoe harvested wild rice) for the soon to open Sqirl Away, shipping out jam orders from the garage, and gathering herbs in the back garden for an upcoming dinner in New York. On their own these are exciting encounters and enjoyable tasks, but for Jessica Koslow, chef and owner of Sqirl, this is a full day of hard work.
What started in 2010 with seasonal jams has now become one of the most popular spots to eat in Los Angeles. All out of a tiny 800 square foot space in Silver Lake, she serves dishes such as her well-loved Sorrel Pesto Rice Bowl, and thick pieces of Brioche Toast loaded with Seascape Strawberry & Rose Geranium jam, along with inventive and delicious daily specials. Stinging Nettles Frittata anyone?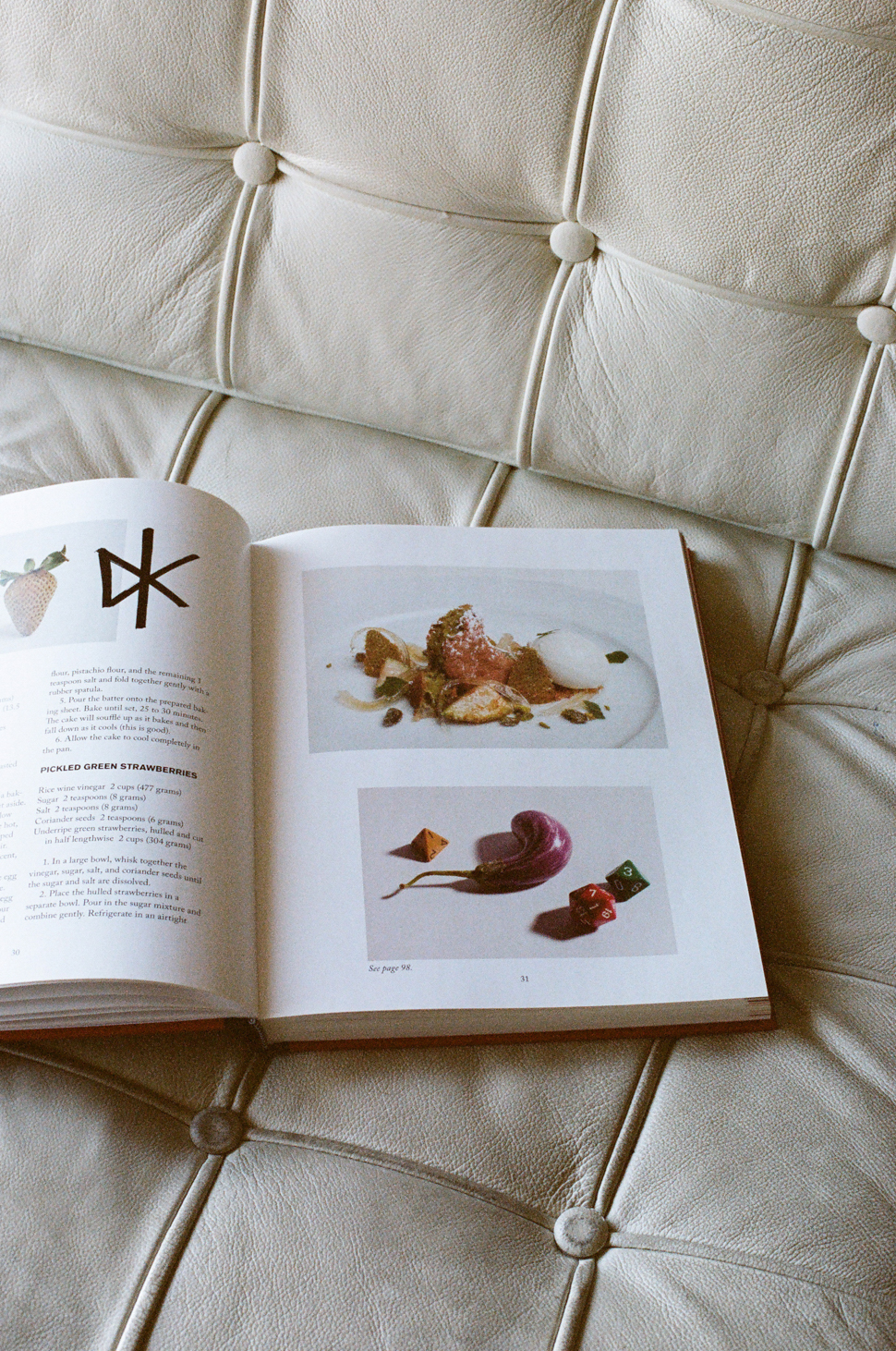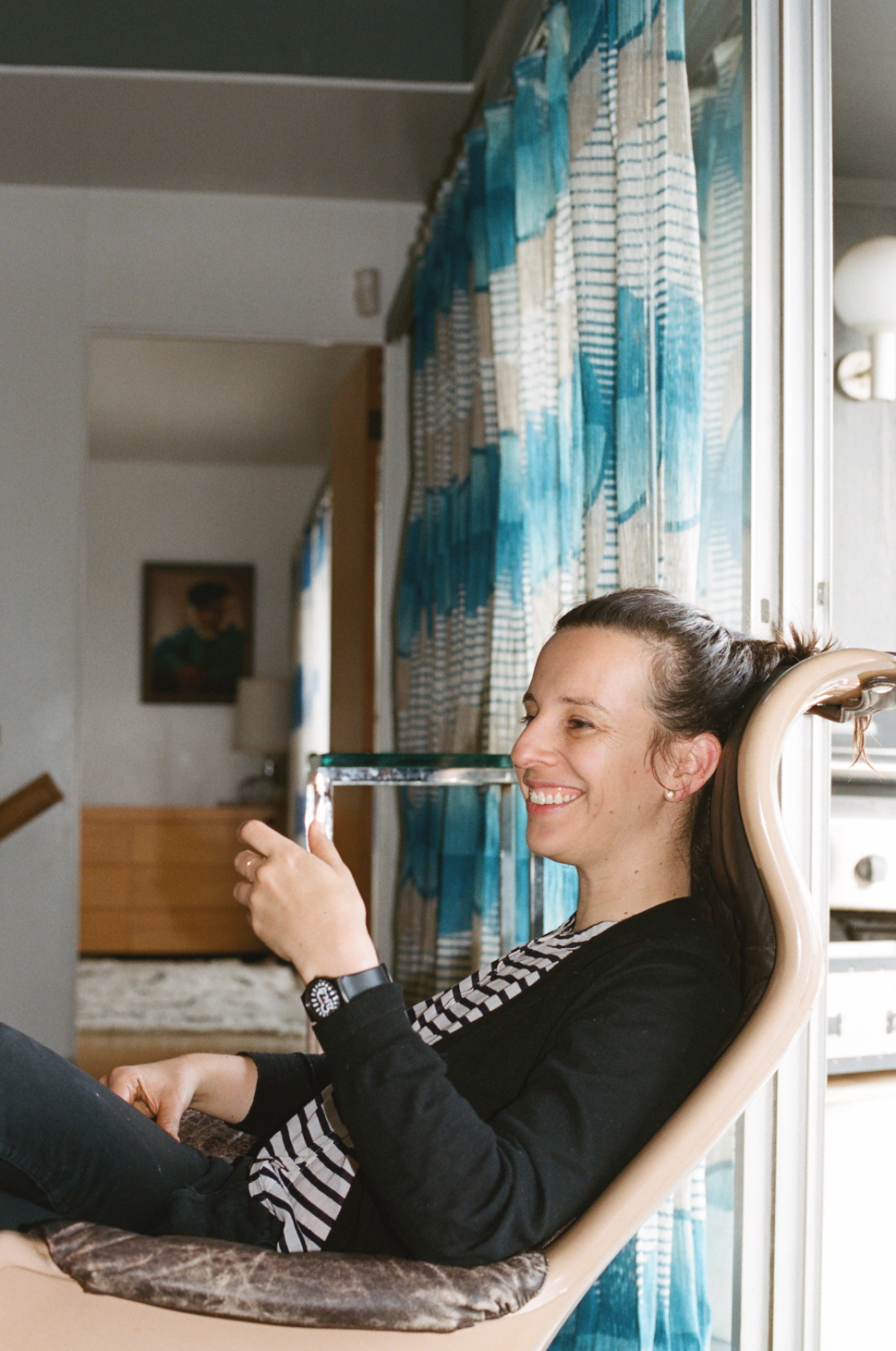 Since opening their doors, Sqirl has won such awards as the Eater's 2014 Best Chef in LA, and is listed among Jonathan Gold's Best Restaurants. But what makes Jessica and what she does at Sqirl so special goes well beyond this deserved praise and recognition. Like an artist who understands that they create meaning beyond their creation, Jessica creates community with her cooking. Her food and approach is thoughtful and intentional. Drawing inspiration from art and design as well as historical cooking methods, she is able to create food that has roots, but still feels fresh and modern. The atmosphere at Sqirl is always exciting, as she reawakens a desire for simple pleasures, and stirs in us a need for the quintessential.
We were lucky enough to spend an afternoon with Jessica, her boyfriend Ryan, and their dog Münk. Blue is the predominant hue in their well designed home, with views overlooking the Silver Lake hills and Downtown. While making Nasturtium Dolmas and looking through her favorite cookbooks, we chatted about ice skating, her love of Japanese design and English Peas.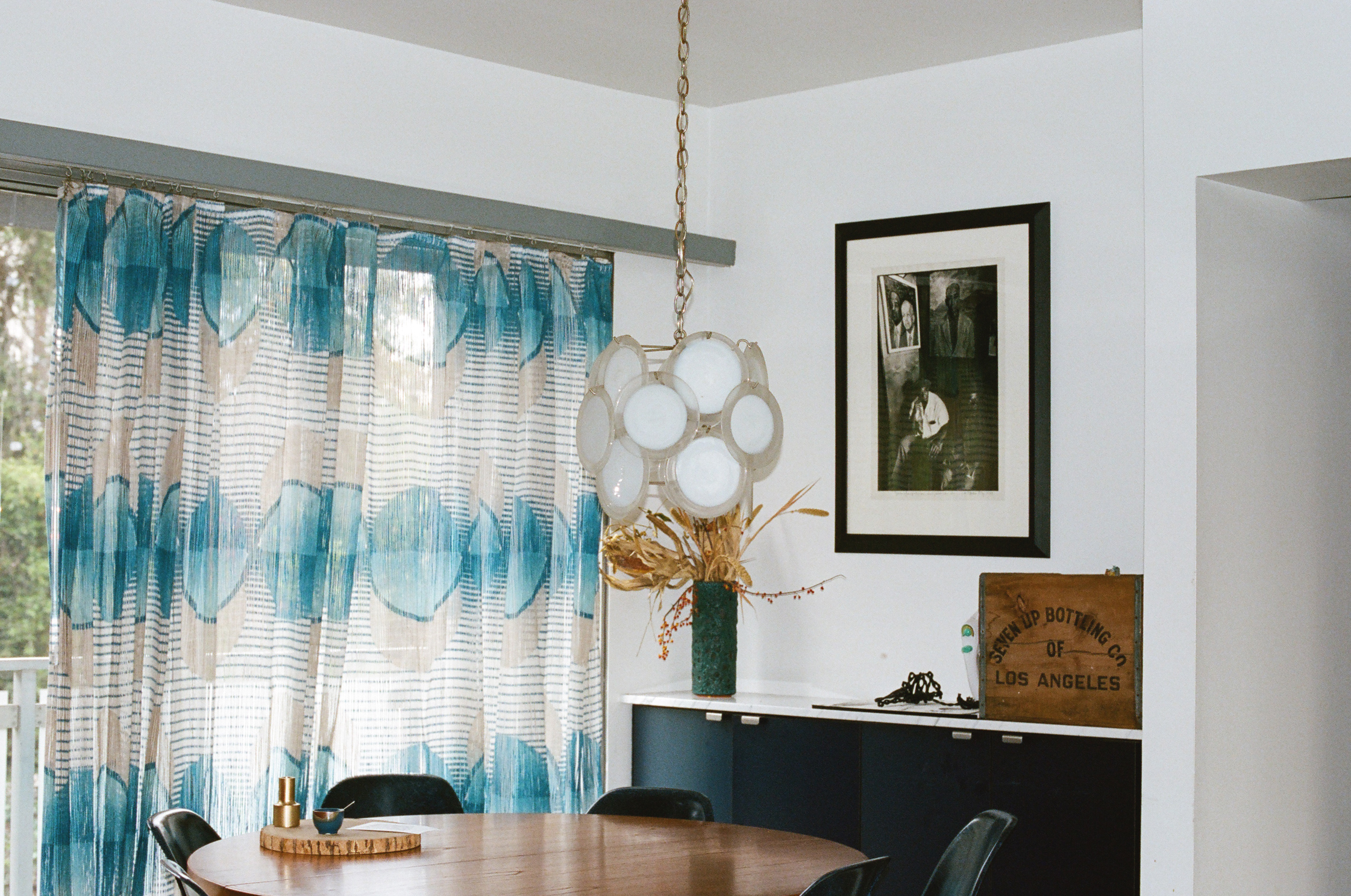 I grew up in Long Beach, California until I was 18, and then I left when I went to college. I grew up ice-skating. Long Beach was a surfer town, but my mom's a dermatologist so I never went to the beach – that was her way of making sure I was staying healthy and out of the sun in California.

How long did you ice skate?

Until I was 19. I skated competitively and was on the US National Team for four years. I was a national champion in 1999 in a sport that doesn't exist anymore called School Figure, where we made these beautiful figure-eight patterns in the ice.

Tell us a bit about your family. Do you think the way you grew up influenced where you are now?

My mom was a single mom and she's very driven. I think that drive to be able to support myself came from her for sure. My mom is very practical. She had to make it work to support the family – my dad, an art dealer, became the creative person who lived out his passion.

I think she was really scared by the idea of me working in food –  even though it's a business, it's also creative. I went off to college and graduate school, and for a time I was working in production for FOX, so for her, that was the thing where she was like, I put you through college and now you're a real professional. So the idea that I wanted to start a jam company and work in the restaurant industry was scary for her. In a way, I was scared to go out on my own because I didn't know if it was going to work. I didn't know if I could make it work, because I had been told that it wouldn't. Now my mom is incredibly proud and excited. She sees that things worked out.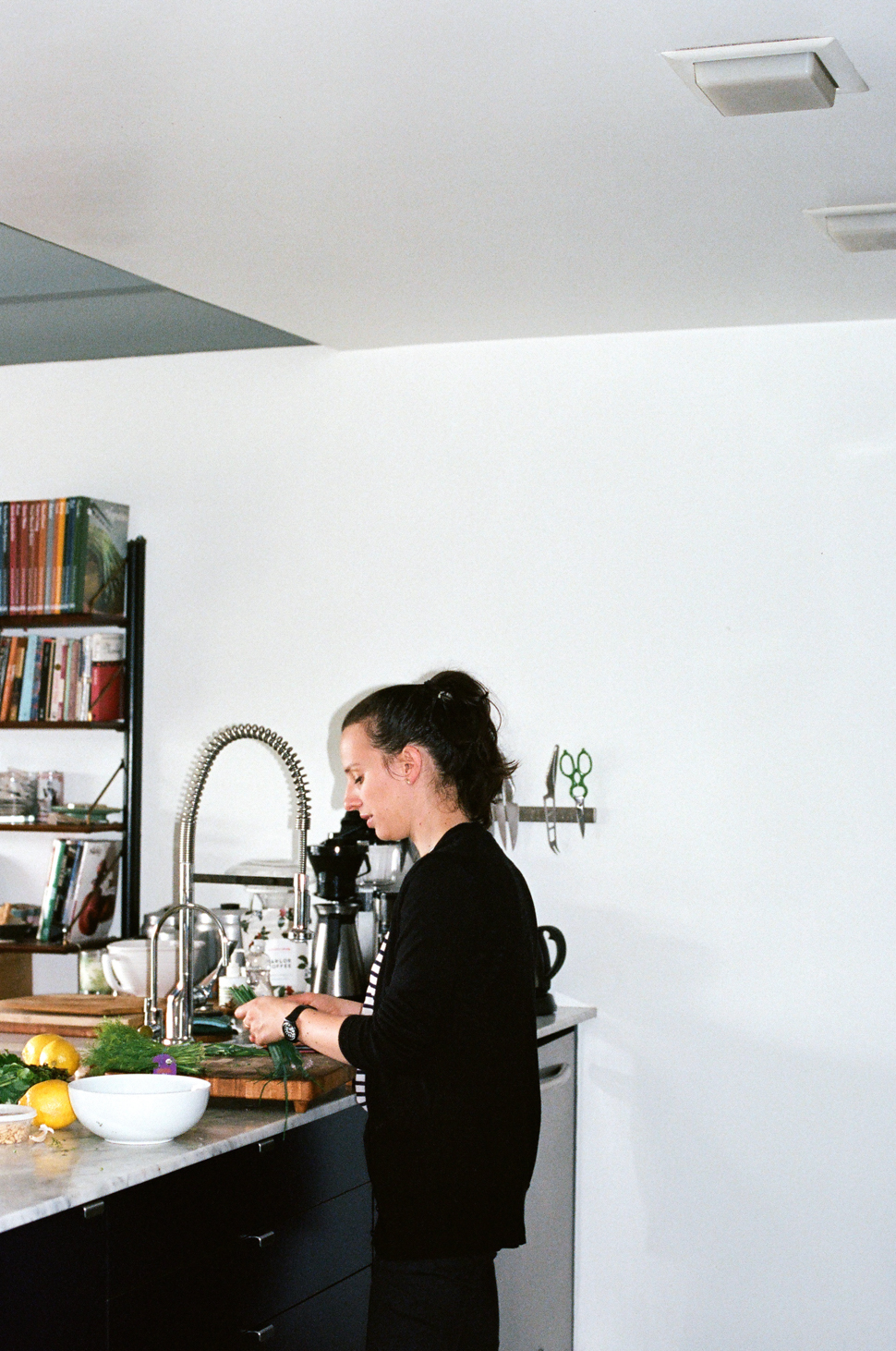 Nastortium Dolmas
Jessica shares the recipe for one of her favorite dishes
Ingredients
1

20 large nasturtium leaves

2

1 cup Kokuho Rose Heirloom Brown Rice

3

1 cup peas

4

1 cup mint (finely chopped)

5

½ cup parsley (finely chopped)

6

¼ cup scallions (chopped)

7

2 Meyer lemons (zest and juice)

8

¼ cup good olive oil

9

3 tbsp za'atar

10

1 tbsp unsalted butter
Method
Place a pot of water over high heat. When water is boiling, add the peas. Strain after 1.5 minutes. Below the strainer should be a wide bowl of ice water. Shock the peas (in strainer) in the ice water.
Add all the mix-ins: peas, chopped mint, parsley, scallions, Meyer lemon zest and juice, za'atar, olive oil, salt and pepper to taste to the brown rice. Ask for your palate's attention: does it need more of this? A dash more of that? Once it tastes bright, set aside.
In same pot, add water 2/3rds of the way up and place on the stove over high heat. When water is boiling, take the nasturtium leaves, and picking them up one at a time, dip them into the water using long tongs for about ten seconds.
Remove leaves from the boiling water and place onto a plate topped with a paper towel.
Place a tablespoon of the rice mixture into the center of the leaf in a line about 1.5 inches long. Don't put too much of this mix on the leaf – you'll want to, but stop yourself! You'll know it's too much rice later, when you can't close it properly. (This won't stop it from being delicious – it just won't look pro.)
Fold the left part of the leaf over. Then fold the part of the leaf closest to you over the top of the mixture. Now, this part requires a bit of practice – first timers, don't give up: once those two portions are in place, hold your left hand over the top of the leaves. Fold the right side over, making everything tight. Using your thumbs, roll the leaf away from your body to finish. It's sealed – now make them all!
Lastly, in a saucepan, melt a tablespoon of unsalted butter and drizzle over the tops of the nasturtium dolmas. Finish with fleur de sel, a squeeze of fresh lemon and additional nasturtium flowers. Now (at last) they can be delivered to your mouth.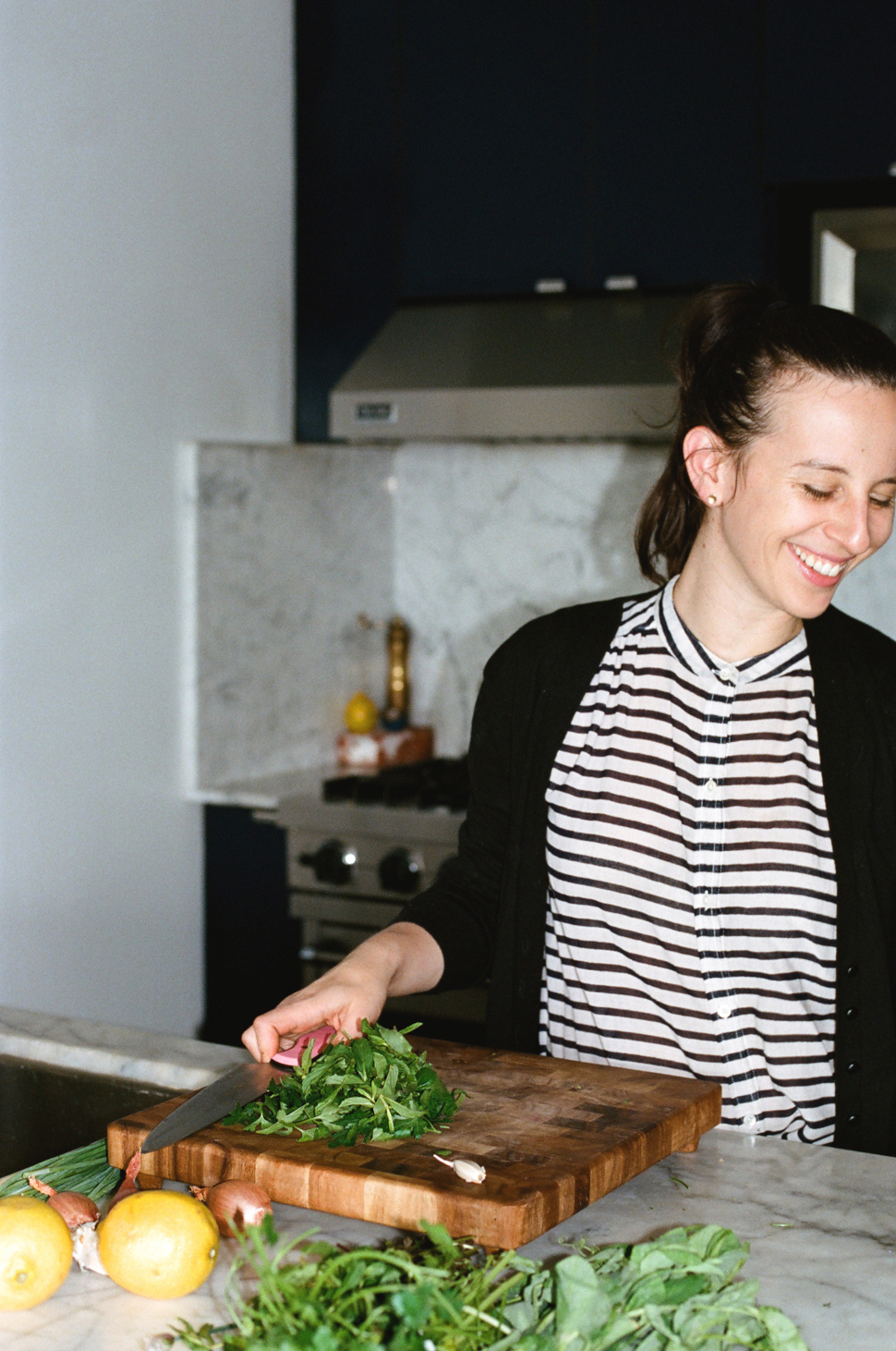 What did you study in school?

I did a minor in film and majored in economics. Then I went to Georgetown for graduate school. I did a media theory program called Culture and Technology. Working in that world was really hard for me.

What made you want to do something else?

In graduate school, I wanted to work in restaurants but I had a thesis to complete and getting into the restaurant world is nearly impossible, it's hard to get your foot in the door. But finally, when I was out of school and I had moved to Atlanta, I went to Bacchanalia had an amazing meal and wrote the owner a letter. And I did that whole thing: I will wipe your floors! I will candy 100 apples each day! She asked me to come in, and she laughed in my face and told me I had a job.

What made you want to work there?

I have a huge sweet tooth.
What's your favorite sweet treat?

Ice cream. If you put me on a desert island I'd just want ice cream forever. And the pastries that come out of Bacchanalia are just incredible! Carla is still there, she's the pastry chef. She blows my mind always. I worked in pastries when I was there – if you're working in the South you're working in pastry. I did a lot of ice cream, a lot of jam and all sorts of canning stuff. They taught me everything I know. I'm so grateful. I stayed there for a year and a half, but I wanted to leave Atlanta and be in New York. I left that world and got a job as a producer at FOX.

How did you get back into food after FOX?

While working at FOX, I was transferred to LA and I started working at the Village Bakery. I did all their bread at night. I would do the midnight shift, midnight to eight am, and then I would go to work at ten. I would be sitting at my desk and be like, I hate my life. I started searching for another job to try to get back into food.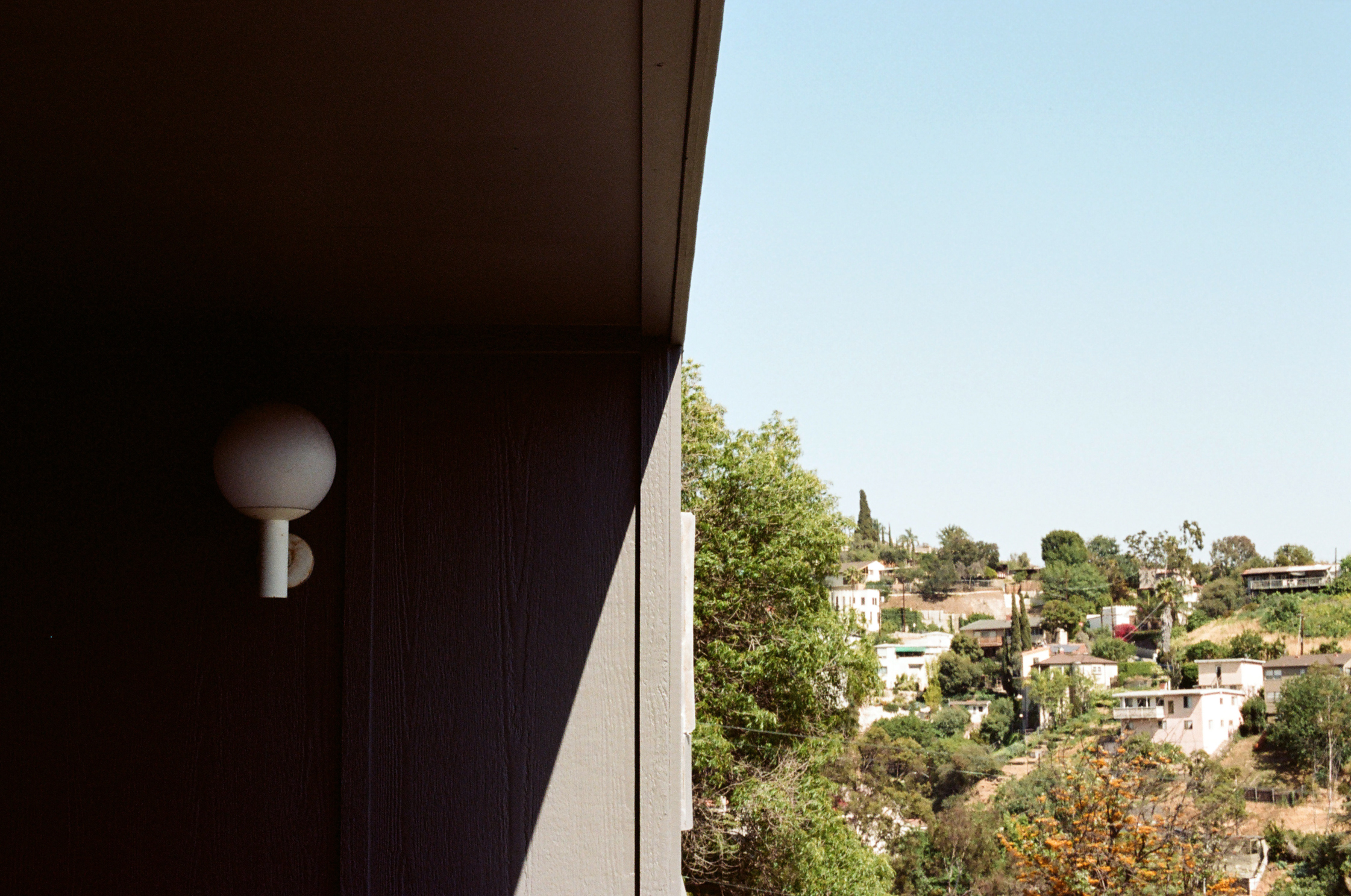 In 2010, FOX closed down their office in LA so I was let go. I was working at the Village Bakery when it happened, so I continued to work there. I thought I might start doing bread, but I realized it takes a lot of heavy lifting. It's dude's work; it's huge weight – but, it's still something I'd like to do one day.

I started the jam company in 2011. I knew that I wanted to do a jam company just from being in the South and with the farmers markets and the ingredients that are here. In the South, you are preserving out of necessity, but in LA there's this abundance of fresh produce all year round. And I thought, this is what I need to do to marry the techniques I've learned from being in the South and the incredible produce that is here. I just started working on it from home, but I had already envisioned what this was and what it would become.

How did you find the space for Sqirl?

In LA, finding a restaurant space is almost impossible. I found the space on Craigslist for $10,000. When it's $10,000, that means that you buy out the lease – that's what happens in the restaurant world. There's no deal. Then you have to remodel it and you still don't own it. But finding a space for $10,000 was almost too good to be true. It was a total fixer-upper and it still is – now I'm putting more money into the space next door which will be Sqirl Away.

The thing that makes Sqirl so interesting is that I found the space on a street that was not even thought about at the time. What that meant was that I would have very reasonable rent, and that I could be an artist. I could have food and ingredients and my staff as the priority.
What do you think is unique about being a chef in LA versus other big cities?

The produce – and the fact that there are a lot of chefs coming here right now. They see the potential. Chefs are coming from San Francisco and New York and they are bringing something with them that they've crafted really well, which is technique.
I think LA is kind of magical. In New York, they don't have the produce that we have. Everything is delivered by truck and in small portions every day. There's no farmers bringing ingredients. It's whatever the distributor has that day. Having a relationship with the farmers is why so many farm-to-table restaurants exist in in California. We have that capability and it makes for fresher food and a unique flavor. In New York, you have skill – you have to be a food wizard to create really delicious food and survive. Here, so many restaurants get by on just how beautiful a pear is. But, I think there needs to be more of a shake-up, and that's what I think we do at Sqirl. I struggle with some of my chefs and have to say, Look. You can't just give me this beautiful chicory on a plate and ask me to consider it as a complete dish. I need to see your hand. I need to feel that you're present, think about how to make this dish a unique dish
What excites you about being in LA right now?

There is this amazing thing happening in LA. There's a lot of creative energy from all over – artists, painters, musicians, filmmakers – and they're all flocking to LA. In food, sometimes you have to think about what's interesting in culture and design and how those pieces fit together. I feel like LA has this new creative energy and I feel it at Sqirl – Sqirl has become a hub for a lot of that energy, partially because we are in Silver Lake.

Where do you find inspiration?

I don't think about the composition of food the way that a chef thinks about it. I think about it as a consumer. I also think about food through the lens of a photograph. In graduate school, I did a lot of photography, so I think about what's going to be beautiful compositionally as well as what I need texturally to be satisfied when I eat it. And then I can think about how I want to cook it or make it.

Right now, we're doing a dish for a dinner on Sunday and I have this idea for a traditional English pea salad with ricotta. But I was trying it and it was really flat. It didn't have a textual component – it needed something really crunchy, like benne, a sesame topping. A lot of times, the dishes at Sqirl are almost there, but need to be taken to the next level. They're complicated —there's a lot going on even if you don't think there is. On the back end, there's a lot of work that happens to get them to a place that feels layered and complete.

I also think about food preparation from other countries and time periods. Right now, I'm inspired by the traditional way to make comte cheese, or canning in the 1920s, or socca, a chickpea flour crepe, from Nice. Those things are so beautiful. The natural production of food – that's where my mind goes when I think about what I want to get back to. How do I cook food in a way that feels natural to our everyday life?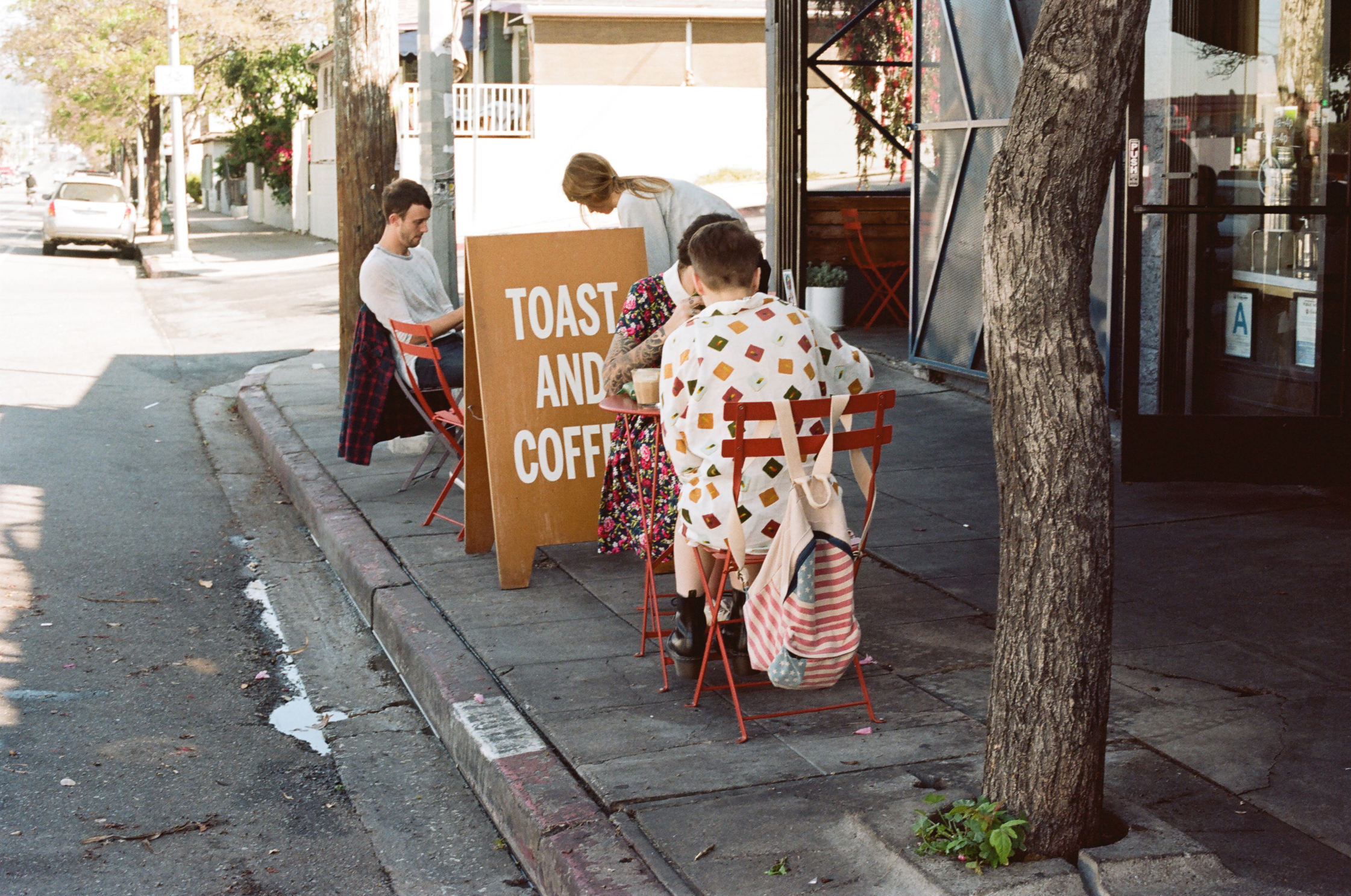 Design and art seem quite important at Sqirl – where do you find inspiration outside the food world?

I love Laura Owens. I think about her work when I think about composition and process, she really inspires me. I think about Richard Neutra and Herman Miller, too. I love how minimal and clean Japanese design is – at the same time, I'm American and that's hard for me. I'm pushing myself to feel more minimal. Last night at the Eatrip dinner there was this mochi that had Sqirl jam on it; the smallest dot and was all it needed. I think it's important to recognize the need for less.

And that's really hard to do. Take Minimalist art. You mentioned that the food at Sqirl is very complicated and that all of work happens behind the scenes. When minimalist art or design is successful, there's so much work that you don't see, but that doesn't mean it didn't happen.

Yep! I absolutely agree. I always feel like I'm seeing art that will inspire something.

And intentional, I feel your food is really intentional.

Nothing goes out until it's ready. I've pulled stuff off our menu countless times because it's just not there. I know what I want – sometimes I don't get it, though.
How does your philosophy on food inform your philosophy on living and how you create your home?

The interesting thing about cooking is that you have to be really organized and really clean. I want as little clutter as possible. And I think that's reflective in the sparseness of Sqirl and also here at home. I think we all need to ask ourselves, Do we need this in our lives?
What do you find most challenging about building a creative career in the food world?

There is so much to gain and so much to lose. I think that's the scariest thing in the creative world. We don't have as much security. It can bring on the questions of, Am I relevant? and Am I creative? and a lot of times when you're working to be relevant or creative, you know that you have bills to pay and 30 employees too. Those things can cloud your creative process. How do you get around that energy? Maybe we all struggle with that. On top of that, there's not a lot of space for women in the food world – for whatever reason, there's more of an allure to the dude chef just crushing it.
I feel like that's changing. Because there are so few women, they become more alluring because it's rare. They have a kind of freedom because of that to really change the game.

In our kitchen at Sqirl, three of the four chefs are women. It feels like a part of the energy and the environment. The owner of Bacchanalia is a woman, a powerful lady. It definitely was inspiring to me to see her succeed in a world that is very male-dominant. It can be a challenge, but I think once you show yourself to be of certain value it makes a big difference.

Current favorite food to work with?

I love English peas. And I love lemon.
When you aren't working what do you like to be doing?

Because I work so much I just want to hang out with my friends. I want to go to a museum, see a movie –I want to be a normal human being because I feel like I don't get that chance often. And it's hard for me to relax in that way. When everyone's like, Come to the Silver Lake Reservoir! I'm there and I think, I'm having a normal moment right now! That, to me, is really wonderful. It's important to have that life, as well. And I love to travel. I would love to be in Paris, London, Tokyo or New York – send me there.
A huge thank you to Jessica, Ryan, Münk, and everyone at Sqirl (open every day for breakfast and lunch). Also, keep an eye out for upcoming summer events from FvF x Sqirl in both Los Angeles (in collaboration with onefinestay) and Berlin!
Text & Interview: Lauren Spencer King
Photos: Claire Cottrell