Disco, dancing, and daring to make things happen––three things that Belfast-based DJ and events producer Venus Dupree embodies. Inspired by the seminal documentary Paris Is Burning, she started on a journey deep into NYC Ballroom culture, and her name pays homage to two of the legends within the community, 'Venus Xtravaganza' and 'Paris Dupree'.
It's a personal story that culminates with bringing some of the activists and gatekeepers of the New York scene out of the U.S. for the first time, and finding a new family in the process. This mixtape reflects the inspirations and touchstones that have accompanied that voyage.
From the outside looking in, Belfast is still a troubled place, especially if you're in any way connected to queer culture. Northern Ireland has made international news headlines on multiple occasions for issues connected to the LGBT community, and none of them have been positive. It is the only part of the UK and Ireland that has yet to legalise same-sex marriage, gay adoption is still a no-no, there is a lifetime ban on gay men donating blood, and certain parts of the government actively support commercial businesses who refuse services to people based on their sexuality. It's not a pretty picture.
Tracklist
FvF Mixtape #99 – Venus Dupree

1

First Choice – Let No Man Putasunder [1977/ Salsoul Records]

2

MikeQ – Let No Face [unreleased/ Qween Beat]

3

Shirley Lites – Heat You Up (Melt you Down) [1983/ West End Records]

4

Patrick Cowley – Menergy [1981/ Fusion Records]

5

The Black Madonna – Exodus [2014/ Stripped & Chewed]

6

Duane And Co – J.B. Traxx [1986/ Dance Mania]

7

Kevin Irving – Children of The Night (Disco Bloodbath Re- Edit) [2011/Harmless]

8

Mr K Alexi – Don't You Know

9

B.Ames – Vogue If You're Nasty [unreleased/ Qween Beat]

10

MikeQ ft Kevin JZ – Feels Like [Fade to Mind]

11

Beat Masters ft Cookie Crew – Rok da House [1987/ Rhythm King Records]

12

Noël – Silent Morning [1987/ 4th and Broadway]

13

Mike Dixon – House of Mouths [2003]

14

Teddy Pendergrass – The More I Get, The More I Want [1977/ Philadelphia International Records]

15

2 Bitches from Queens – Delkalb Avenue (Beat Mix) [Venus Dupree Edit excerpts from Paris Is Burning]

16

Sleeque – One For The Money [1986/ Malaco Records]

17

Bobbi Gentry – He Made A Woman Out Of Me [1970/ Capitol]
This type of active discrimination is not unique to Northern Ireland. In New York City, the marginalization of people on the basis of gender, race and sexual orientation was something that led to the House and Ballroom scenes coming to life, creating spaces where people could express themselves freely. In this community, walking the runway and dancing gave people a way to truly be themselves, and fostered a sense of family and togetherness that was lacking elsewhere in their lives.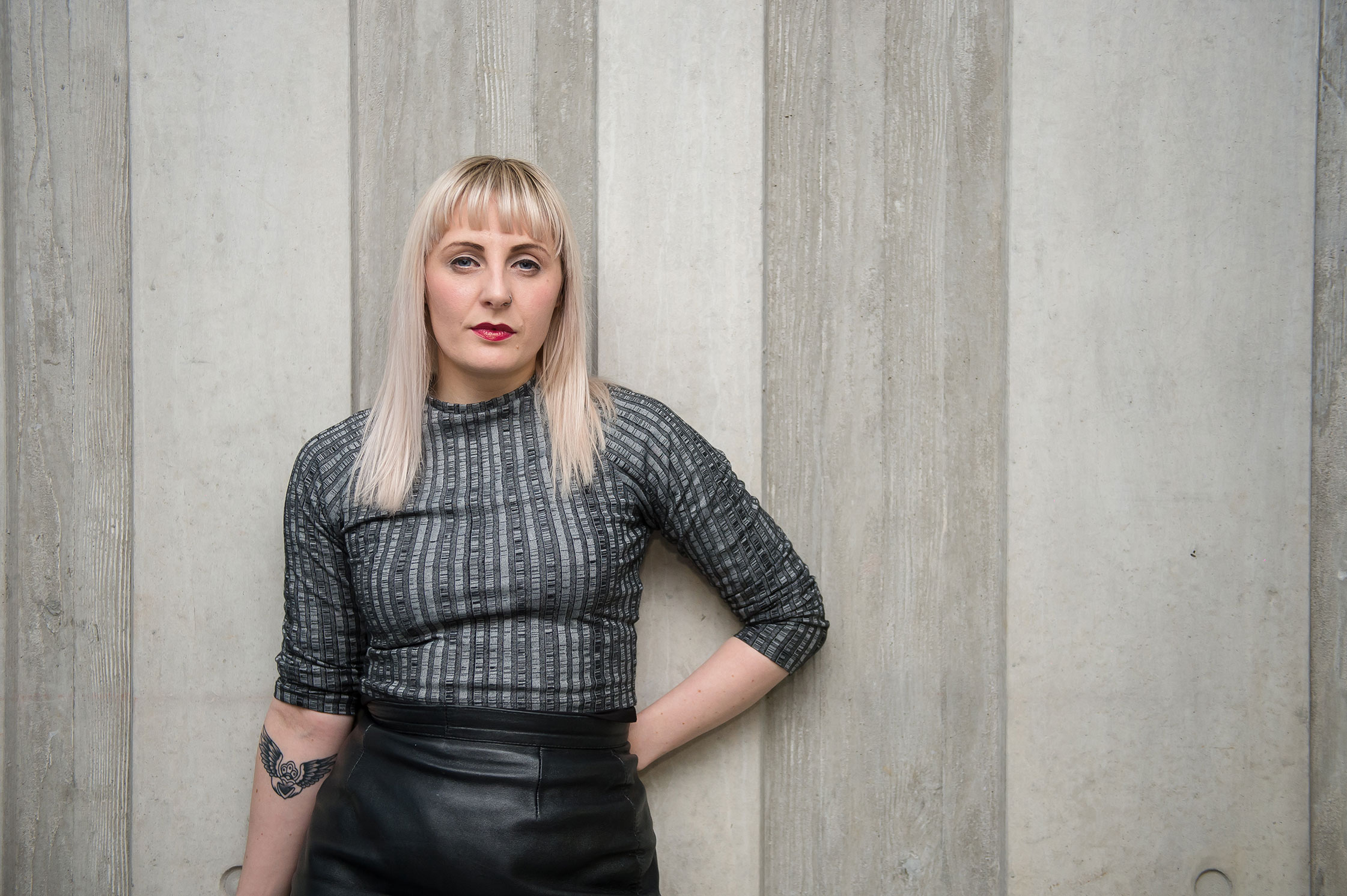 Over the course of two years, Venus forged a friendship with core members of this community––Twiggy Pucci Garcon, K'mora Miyake Mugler and Chi Chi Mizrahi––with the help of filmmaker Sara Jordeno Ruf. Sara has also been working collaboratively with Twiggy to produce KIKI, a documentary about a youth led movement called the Kiki Scene within the House and Ballroom Community. KIKI will premiere at this year's Sundance Film Festival. She made a number of trips to NYC to immerse herself in their world, and connect with the people in an intimate way.
Then in November 2015 she brought them all to the MAC Belfast to perform at and produce HOUSE––an immersive performance about the history of this scene. "I have been so incredibly lucky to have the people on board that co-produced HOUSE" she says, "the Legendary Kia La Beija produced the visuals for the event and Micheal Robeson Milan and Jonovia Milan were integral to the direction of the final performance." It was the first time any of the performers had left the United States to tell their story. The event was the culmination of years of thought and work, and represented the pinnacle of the journey Venus had embarked on, and it had a real effect, as she explains.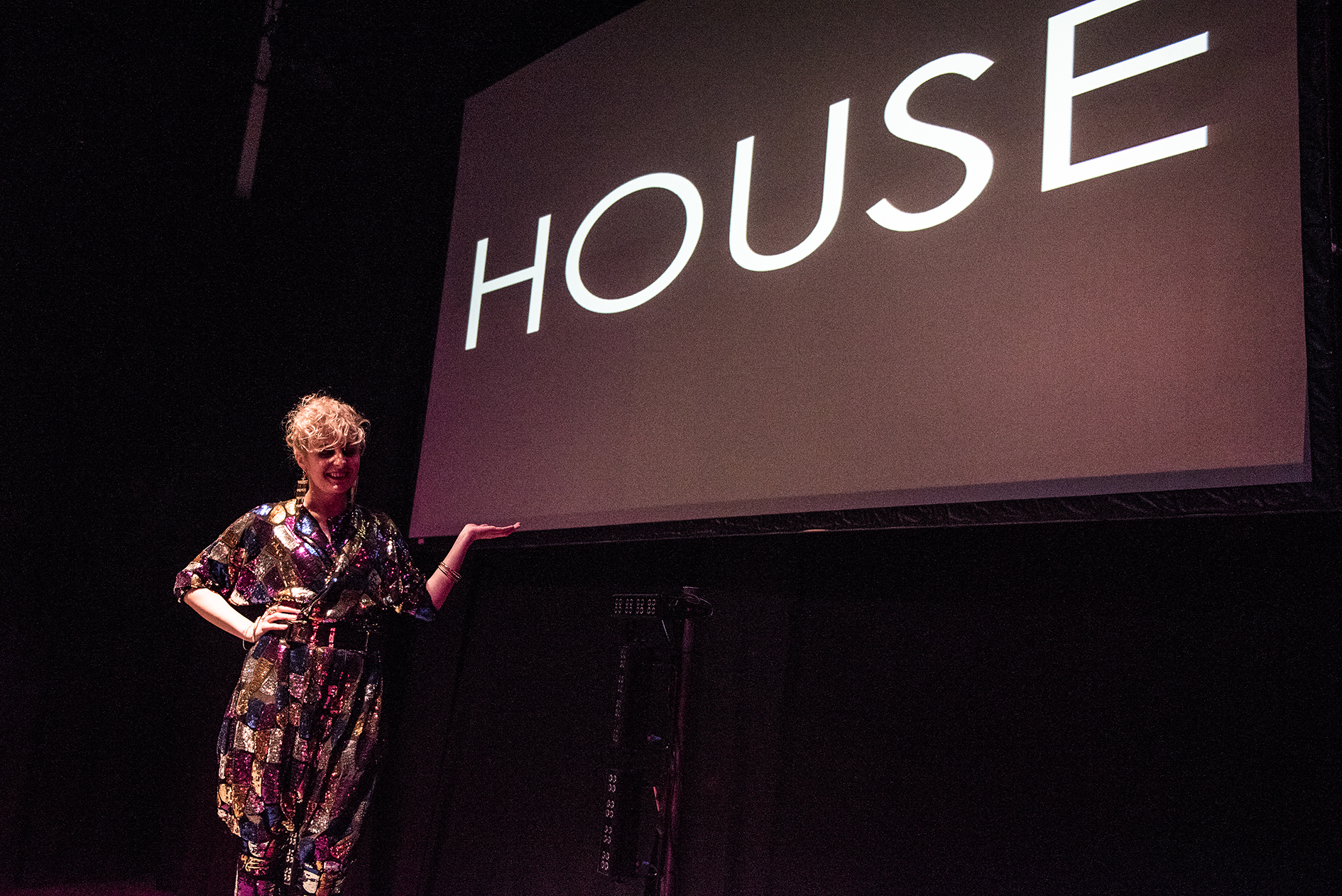 "My understanding of what the House and Ballroom community is has really changed. My initial thoughts were that it was like a pageant, and that's what interested me at first, but it's so much more than that. The House and Ballroom Community was formed out of a need to create a space where you could express yourself. A 'house' means family, and in most cases becomes an alternative kinship to a biological family who may have rejected you. Over the course of the week, that's how I operated with them – as a family. I saw how they all worked with each other. We spent all our time together, we ate together, we moved like a family. That's how it was."
This family feeling is something that runs deep. In fact, it runs so deep that the performers and Venus made the ultimate commitment. "We all decided we wanted to get a tattoo to mark the friendship and the bond that we'd had over the past couple of years, and in particular the past six months. I was going to get something like this for myself to mark it anyway, but then they wanted it too." The design itself is a variation on the Irish Claddagh ring, which represents eternal friendship and love. It's a really fitting symbol that sums up the experience.
"I think it really ties up and solidifies the fact that it wasn't just a flash-in-the-pan club night or event––it was a real piece of work that involved thinking about an idea and making it happen, and getting their support and their trust. It was very difficult at times too. To ask someone to come the whole way to Belfast and produce a performance as a showcase storytelling event is a really big deal. I realize why they needed to have family with them, and people that they really trusted."
As well as runway performances, HOUSE also included a storytelling and discussion section, where Twiggy, K'Mora and Chi Chi all came to the stage and engaged in a question and answer session, opening up about their lives and their experiences. This turned out to be perhaps the most key and impactful part of the event.
"Their stories always inspire, but against the backdrop of Belfast in particular it felt even more poignant. Here are these people who have came all the way to the city, who are talking about ownership over your own culture, your identity and an expression of yourself, all issues that are really important here too. K'mora was on stage talking about her experiences of finding a place of acceptance, of finding her voice and confidence to express herself. That felt like it may have been an inspiration for that community. I've been receiving messages since the event from people that I don't even know, saying things like 'Thank you so much for bringing this, it's really changed me and moved me'."
And that's the important thing about these performers in particular, they're not just drag artists or runway walkers––they're activists too. They all work for Faces NYC and True Colours, which are organizations that deal with HIV/AIDS particularly with Latino and Black MSM (men who have sex with men), and youth homelessness in the LGBT community, which accounts for 40 percent of all the youth homelessness in the U.S. They help address the issues that people often don't see when they just experience the balls, or have only watched Paris Is Burning. They all give something back to the community that they are part of, and that they come from. This giving back is something that is really important, and something that Venus really came to understand.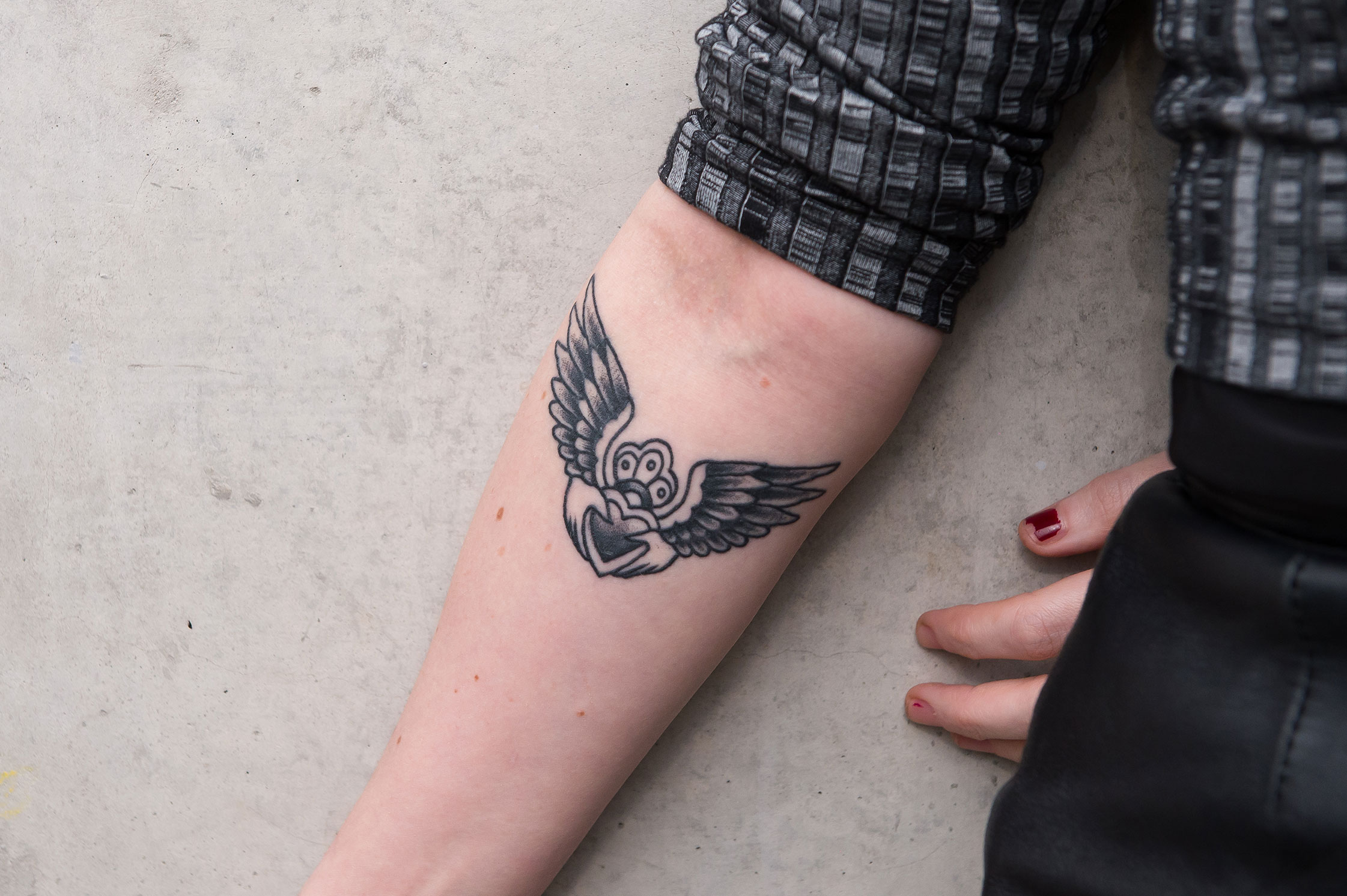 "You can't just borrow from someone else's culture until you understand it. In fact, you can't even just borrow and you can't just claim something. It's not to say you can't learn about it and talk about it, but you have to understand the history. That's where I got to, I realized that I couldn't just be like 'Ok, here's a bunch of vogue performers!' I had to understand what I was asking."
HOUSE forged a connection that took Venus beyond the realm of being a disco DJ and enthusiast into being a real producer of work that isn't just entertaining, but important and valuable. It fulfilled a long-held ambition, and taught her a lot about herself.
"And that's what I think I learned from each of them, and that's what the Ballroom is about – finding your own truth and living it."
Thanks to Venus Dupree for the mix, and for sharing her story with us.
For endless hours of listening across all genres, check out our full mixtape series on Freunde von Freunden.
Text: Jonny Tiernan
Photography: Carrie Davenport / Adrian Knight