Susan Sontag believed that to photograph is to participate in another's mortality, vulnerability, and mutability.
She wrote: "Precisely by slicing out this moment and freezing it, all photographs testify to time's relentless melt." This year we have shared stories from around the globe, from places as far-reaching as Namibia and Iceland. For our 2016 travel round-up we've selected photographs whose beauty and intent we believe make them pieces worthy of looking back on. We're sure you'll agree.
The Best Pictures From 2016
From over 300 photographs, we selected our favorites.
In the clouds above dreamy Namibia • Daniel Müller • Namibia "The seemingly endless desert of Africa was staggering."
Village of Mice • Natela Grigalashvili • Georgia: This image is part of a 'visual pastoral,' a timeless story of a return to one's roots and escape from the violence of the modern changing world.
Mule on Hydra Island • Yannis Drakoulidis • Greece "Without cars on the island, mules are the only way to move stuff around the steep hills of Hydra. This one was having a bit of a break between carrying suitcases and posing for photos with tourists."
San Pedro de Atacama • Fran Parente • Chile "A caravan in the Atacama desert region."
Isola di Ponza • Max D'Orsogna • Italy "After days of foreboding weather and bruised skies, the cloud parted to shower the Italian island of Ponza in sunshine – something my travel companions and I were going to waste no time acting upon."
Dark Shores • Daniel Müller • Iceland "Driving the south coast, the gradient of the shores noticeably darkens as you head further east to the coal-black sands of Vík í Mýrdal."
Wailua • Jeff Ambrose • Hawaii "Exploring behind Wailua Falls on the magical island of Kauai."
Finding Quiet in Tokyo • Steven Simon • Japan "The monks had assembled for their ceremony and it really decelerated all the rush and the fast living outside this park."
Wiggle • Kenny Hurtado • USA "Dylan doing the classic California downhill wiggle."
Bombay Beach • Kate Ballis • USA: Capturing the fascinating bleakness of an abandoned Californian resort town.
The Floating Piers • Robert Rieger • Italy "We drove for 23 hours to see Christo's Floating Piers! Climbing the hill at sunset to get away from the crowds and capture this shot was entirely worth it."
Lac Rose • Adrian Morris • Senegal: The Salt Gatherers of Pink Lake.
Eternal Spring • Dylan Gordon • USA "To actually touch something, to feel it and hold it—that gives it value. It gives it a presence."
Snowstorm Looms • Mitch Duncan • Tibet "Me and my guide had one last high pass to ascend before heading back to town until a snowstorm rolled over us. Through a mixture of hand-signals and facial expressions my guide explained it would be best we go back down a bit and try the next day. I had thoughts of when Han Solo and Luke Skywalker were stuck out in snow in the Empire Strikes back."
Eucalypt Forest • Anaïs & Dax Wade • USA "Topanga Canyon is a secretive and quiet place away from the Los Angeles bustle, where the trees protect and hide the homes and inhabitants from the curious eyes of outsiders, just like this beautiful eucalyptus tree."
Knik Glacier • Alex Strohl • Alaska "From the heli, we saw this incredible blue lake that had formed atop the glacial ice, and immediately wondered if it was possible to get our kayaks up there. The pilot told us that if we could get the kayaks to the mouth of the glacier, he could probably sling load the them up to the lake and land somewhere nearby. Kayaking through crevasses and staring through the clear water into the heart of the glacier is something I'll never forget."
Redwood Grove • Desmond Louw • USA "It's a grove of Coast Redwoods with member trees extending into the 1400 to 1800-year-old range. We road tripped from San Francisco to Portland, Oregon, mainly driving on the California State Route 1 with a good friend of ours. The simple things made this trip awesome: we enjoyed the ocean, the forests and camping every night, barbecuing ribs, drinking IPA and making coffee over a mini gas cooker in the morning."
The Mud Set • Corey Arnold • Alaska "Fellow Fisherman Billie Delaney drags a gillnet up a tidal mudflat in Bristol Bay, Alaska in preparation for the a wall of Sockeye Salmon that will soon arrive with the incoming tide."
Mermaid of Nisyros • John Michael • Greece "Avlaki, a disused port, is now home to several houses in ruin and the occasional mermaid bathing in the sun."
We would like to thank all of our travel contributors, with special thanks to: Fran Parenta, Max D'Orsogna, Kenny Hurtado, Kate Baliss, Adrian Morris, Mitch Duncan, Alex Strohl, Desmond Louw, John Michael, Corey Arnold, Yannis Drakoulidis, Anaïs and Dax Wade, Jeff Ambrose, Natela Grigalashvili, Steven Simon, and of course—Robert Rieger and Daniel Müller.
If these images have you dreaming, head to our Travel section to see more.
Contribute to our travel section
If you'd like to see your photos on the travel section in 2017, just send us an email with 1) a link to a maximum of four images, 2) locations and 3) a description of your project.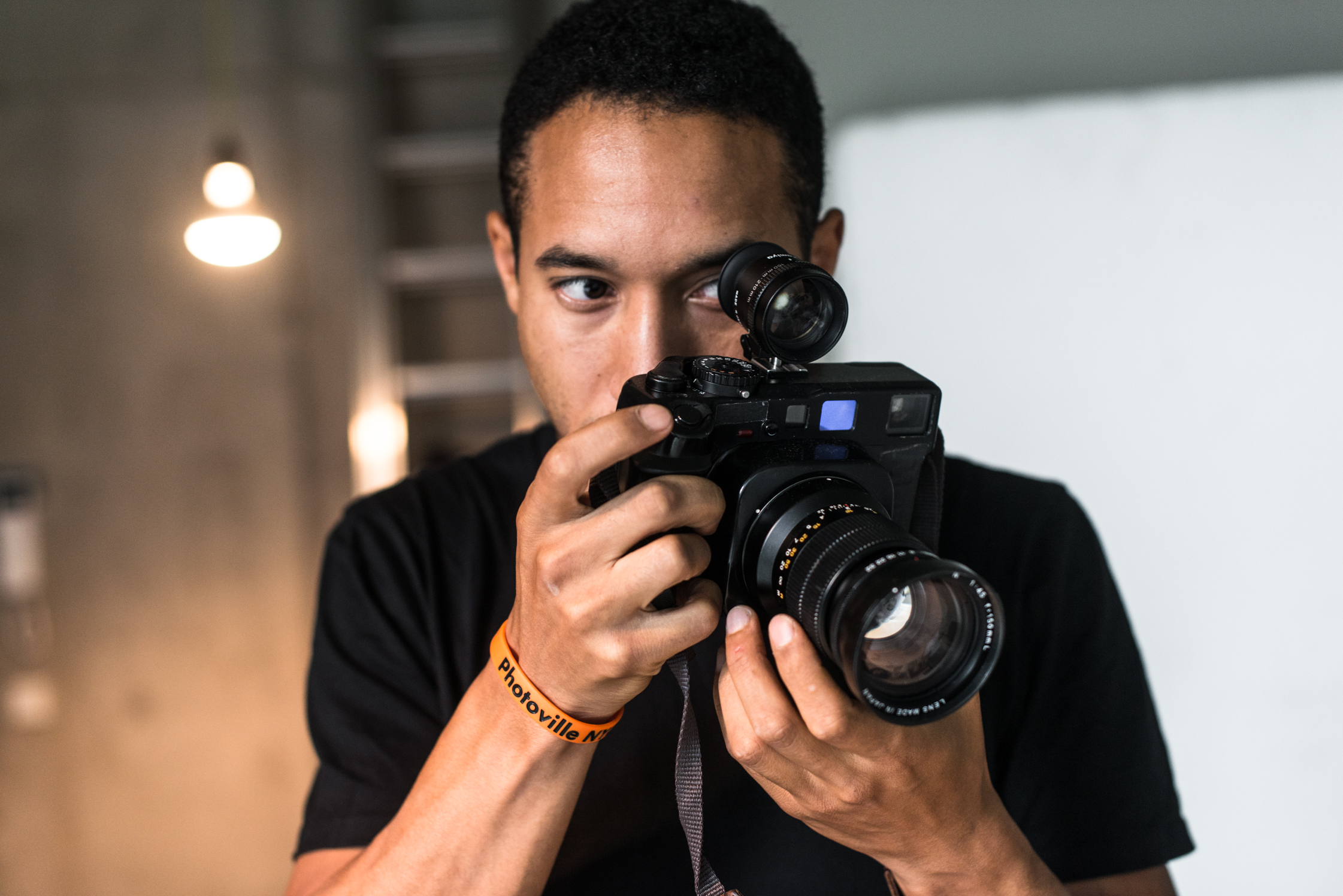 Photo of Mustafah Abdulaziz by Daniel Müller