Amanda Gunawan, co-founder of LA-based architecture and design studio The Only Way Is Up (OWIU), shares the story of how the Biscuit Loft, a Japanese-inspired apartment space in downtown LA, became the headquarters of her company.
For many, the onset of the pandemic has coincided with working from home at a scale unlike before. Working, but also resting, coping, and caring for ourselves and others within the same four walls, has given birth to new ways of delineating spaces and adjusting environments to fit people's needs while maintaining some semblance of work-life balance.
Although many of us have "returned" to a place or routine of work that is familiar to our pre-pandemic selves, the interest in maintaining—or creating new—hybrid working and living arrangements persists. Whether through enhancing the flexibility of people's schedules—allowing them to choose where to work and when—, or through designing spaces in which the lines between work and leisure are blurred in ways that are more conducive to our well-being, there is a myriad of possibilities for hybrid work-home spaces waiting to be discovered.
To explore further, we connected with LA-based architect, designer, and co-founder of The Only Way is Up (OWIU), Amanda Gunawan, who told us about the unique transformation of her design studio and how her team started working out of what she had originally planned to be her private apartment.
What sets the Biscuit Loft apart from other hybrid work and leisure spaces? 

The original intention of building the Biscuit Loft was for me to live there, but it somehow transitioned into becoming our office. The transition was organic and it is a testament to how we built the Loft to embody all of the same philosophies that we believe in as a design studio. There's a history and richness to the space. We also built everything by hand, first-hand. Everything that is right with the space is a credit to us; everything that is wrong is our fault. I love the transparency of this.

Working from the Biscuit Loft, how do you and your team balance between private and public, work and leisure? 

We don't. The first thing I say to a potential hire is that they need to be passionate about our work. If our work feels like work to them, then they may not be a good fit for the company. If you exclude administrative and logistical tasks, oftentimes the design work does not feel like work. Since all of us enjoy this process, there isn't really a distinction and I've never had to reprimand anyone for not taking the work seriously. As for the office layout, in general, it's an open-concept where everyone works at their designated workspace. The guest room, for instance, is a meeting room where we have more private discussions and client meetings. 
"Know yourselves and the culture of the office before designing the space. "
In terms of the creative process, what do you take to be the advantages of working from a residential space as opposed to a formal office environment?

There is a positive psychological element in using a residential space as an office. Since it is not a formal office, naturally you should feel more comfortable working in it. There is a desire to stay longer, whereas in a formal office setting, you recognize the space as a workspace and you want to leave as soon as you're done with the work. When the line between work and home is blurred, people may enjoy doing their work more because it does not feel like work.

What was the inspiration for the design of the Loft, and what role does design play in making the Biscuit Loft a successful hybrid space?

We wanted to create a sanctuary, and a lot of our inspiration came from the aesthetics and lifestyle ideas of a Japanese ryokan. We wanted the place to feel calming—a place people would want to spend time in. This was done using neutral colors and warm materials, working together to create a harmonious, unified, well-balanced space. Nothing was to stand out or grab attention. This is precisely the kind of environment we would want from a workspace, a place we can escape from the daily ''noise'' of the world to just dive into our work. 

What does a typical day or week at the Loft look like?

It depends on the day and person. I tend to start my mornings with a coffee or matcha in the kitchen, which we have an incredible set-up for. The morning light is beautiful and I look forward to watching it pour from the large windows. I take my meetings in what was supposed to be the ''guest room,'' and I'm always getting compliments on my background when I video call—people often ask me if I am in Japan!

Sometimes we will have a design charrette on our kitchen island, which is perfect because we can lay out a huge piece of paper, a ton of snacks, and just discuss and draw. I work at the kitchen island, so to be away from everyone and have a large work table that can house my notepad, notebook, two cups of different teas, my laptop, and a bunch of other things that I like to have around me as I work. Sometimes I'll change it up and work on the eames lounge chair with my laptop in my lap (like right now).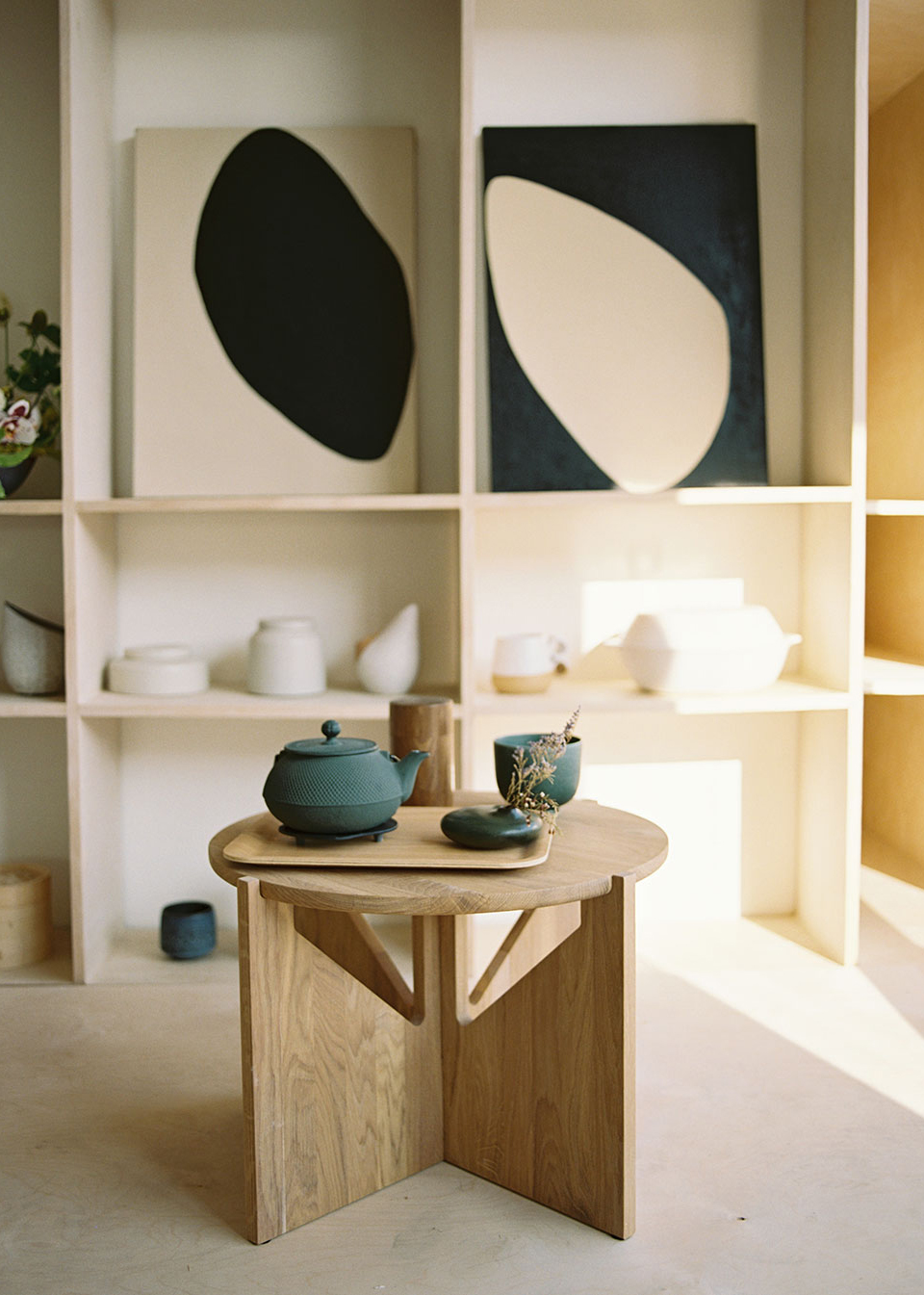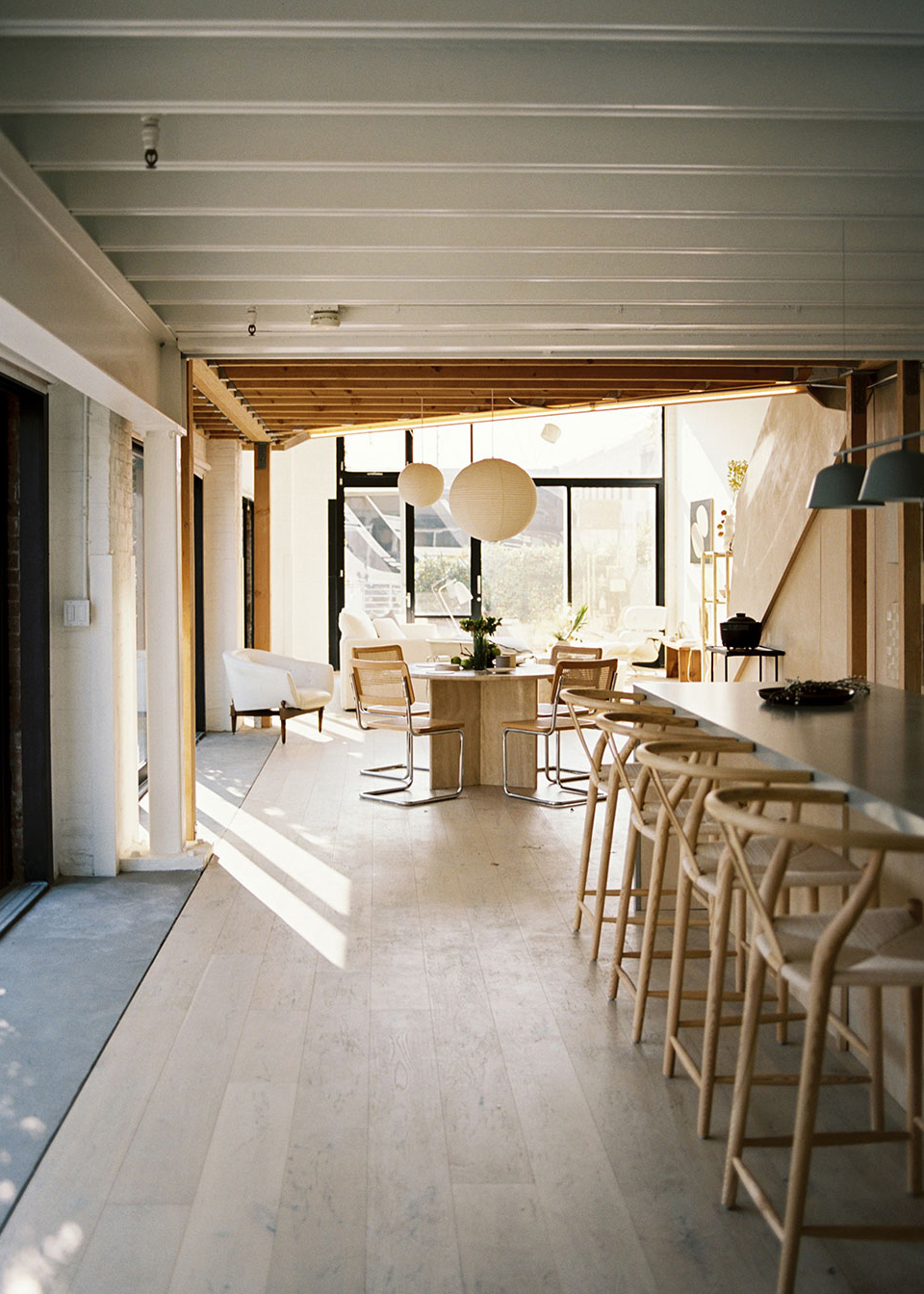 "This is precisely the kind of environment we would want from a workspace, a place we can escape from the daily ''noise'' of the world to just dive into our work."
Did working side by side from the Loft give birth to any shared rituals?

Yes. We do Friday family dinners every fortnight. All of us stop our work by a certain time, come together in the kitchen, and cook a meal to enjoy as a group. Interestingly, even as we are preparing a meal together, our work dynamics pretty much stay the same. But it's a nice change of pace to cultivate teamwork by doing something that isn't architectural. 

We also often hang out in our office space past our working hours. Everyone is comfortable having their meals either separately or together in the office. No one really minds working late because the space honestly feels like a second home. 

What were some of the challenges that you faced when opening up the Loft to the OWIU team? How did you overcome them?

Cleanliness. Because the space was supposed to be my home, I bought light-colored furniture that was not built for an office. But it was just a matter of reinforcing certain rules: no shoes on the couch or chairs; clean up after yourself; don't clutter. Stuff like that.
What advice would you give to other business owners looking to create a similar, hybrid or residential office space?

Know yourselves and the culture of the office before designing the space. Since the principles that drive a company will differ across offices, what works for us might not work for another company.

How has the Biscuit Loft influenced the work of OWIU, and vice versa?

Biscuit Loft is a live, small-scale model of all of the design principles we believe in as an office. When we have a new member who is in charge of designing a space but isn't sure of what direction to take, we always refer back to aspects within Biscuit. It's amazing to have this access and I feel very lucky.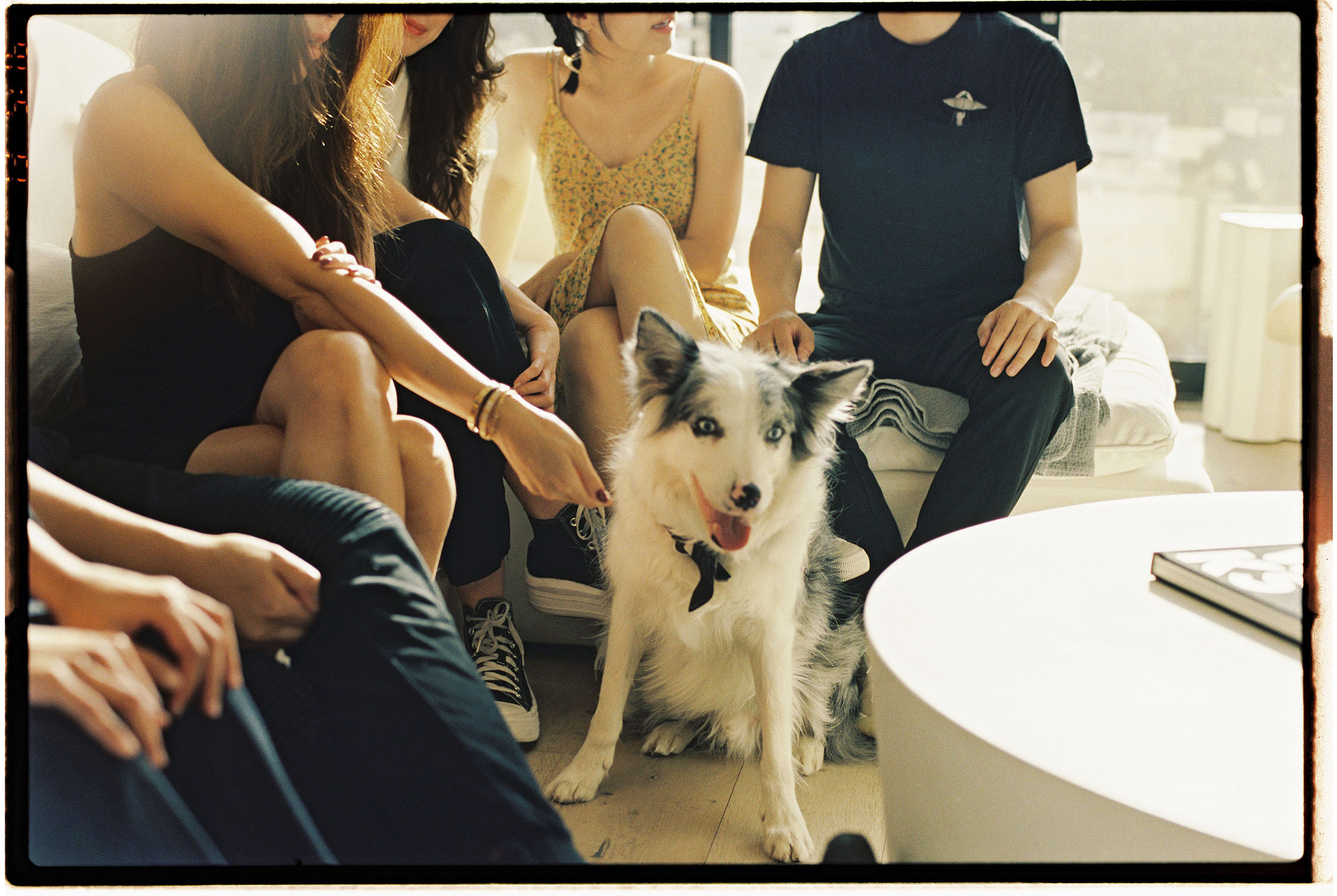 "Everything that is right with the space is a credit to us; everything that is wrong is our fault. I love the transparency of this."
What do you hope is in store for the future of the Loft and OWIU? Do you have any upcoming projects of your own that you'd like to share about? 

We hope to continue injecting the same level of thought and careful craftsmanship into our future projects, as we did with the Loft. We are currently working on a house in Mount Washington that will be a larger version of Biscuit Loft. We are also expecting a publication to accompany the project, which will have many talented people on board.

Do you currently live at the Biscuit Loft, or have you moved?

During Covid, I lived and worked there but then moved out when work returned to normal. There are still some Friday nights where I will go and stay for a "weekend staycation," as there is a wonderful swimming pool right outside the Loft. It's like staying in a hotel. I would start the day with a coffee, go for a swim, take a nice hot bath in our onsen tub, make some lunch, and spend the whole afternoon reading Architecture books.
Amanda Gunawan is an LA-based designer, architect, and co-founder of The Only Way Is Up (OWIU), an architecture and design firm that seeks to accomplish their projects through careful craftsmanship and thoughtful execution. Among other stunning projects, the firm designed The Biscuit Loft, a Japanese-inspired hybrid residential and working space in Downtown LA's Arts District. What was originally designed to be Amanda's home, the Loft, transformed into the firm's main office space. Follow the Instagram pages of Amanda and OWIU to learn more about their future projects. 
We thank our long-time contributor and friend Justin Chung for taking the beautiful images.