Five inspiring novels with German journalist and author Paulina Czienskowski
Ahead of writing her first novel, the Berliner Morgenpost and Die Zeit contributor talks to us about morose diary entries, defying her high school German teacher, and capturing people's personalities on paper.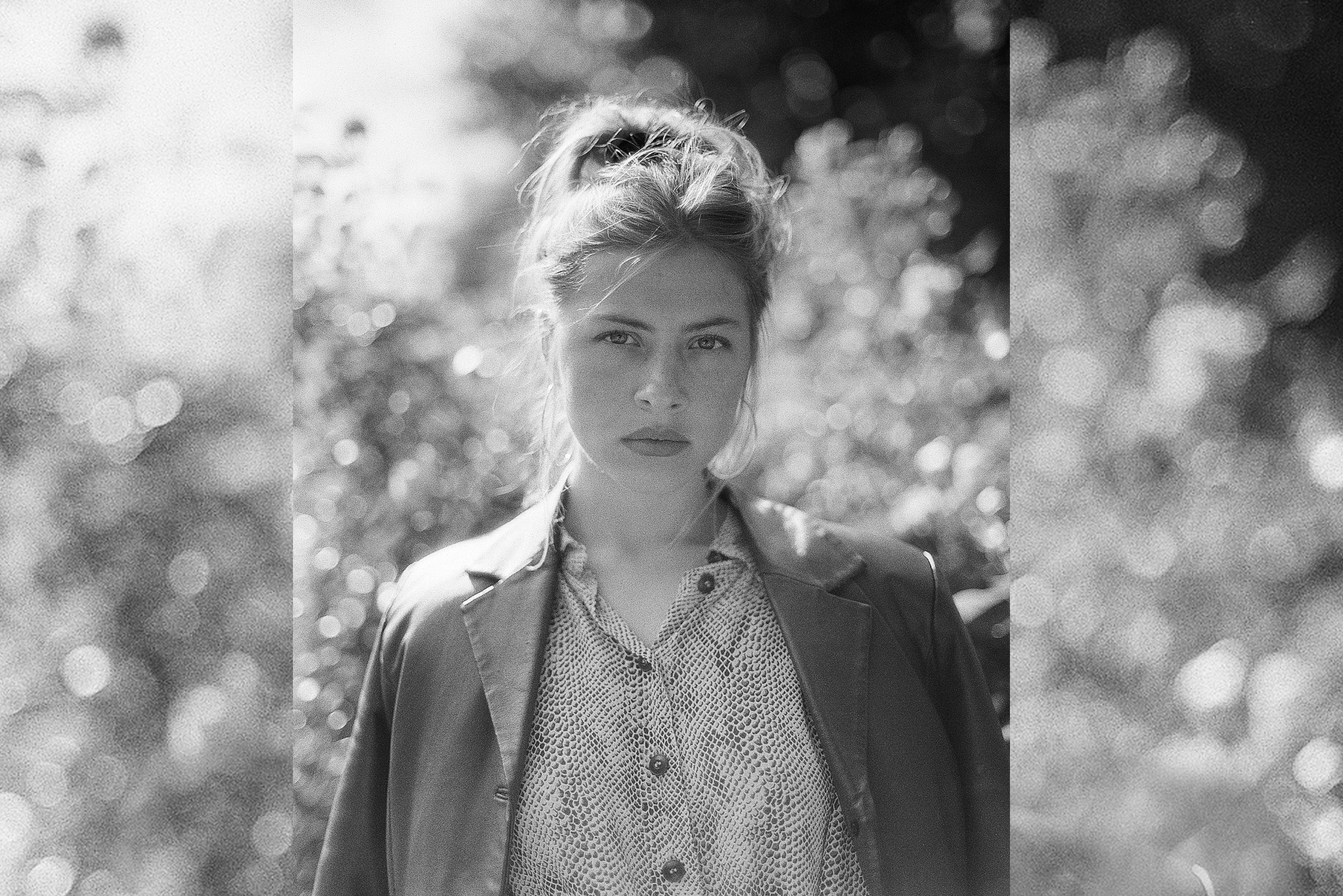 While she has been writing since she was little, German author and journalist Paulina Czienskowski admits that she was never very good at German at school. For this reason, she originally thought a career as a writer was off-limits. "At this point, I didn't know that how well you do in school doesn't mean much," says Czienskowski. It wasn't until after she graduated high school she realized she had a talent for writing and could make money from it. "My former German teacher laughed contemptuously when I met him years later and told him about my plan to go to journalism school," she adds. Now, having written for renowned titles including Berliner Morgenpost, Die Zeit, and Harper's Bazaar and published her first book Gegen die emotionale Verkümmerung (which roughly translates as a manifesto against emotional malfunction) in 2018, Czienskowski is the only one who's laughing.
While her work spans journalism and fiction, Czienskowski says that all of her writing is united by its focus on "morbid, gray, abysmal" topics that people are often reluctant to talk about. "I like topics that talk of purulent wounds, inner loneliness, and wet underpants," she divulges, adding that this fascination with the melancholic goes back to childhood. "I wrote a diary, but only when I felt really sad," she says. "The last entry I ever wrote was when I was alone in a suburb of Paris for six months without internet. I literally wallowed in my solitude, completely out of contact with the outside world, writing in melodramatic words about how the ringing bells for Easter mass had made me cry," she says.
"One can go so far away from oneself, meet interviewees who are miles away from their own reality bubble, and yet still end up drifting back to themselves."
But while her writing stays true to its pensive beginnings—"I really think you should listen to yourself, look back, and see what has always triggered you"—this doesn't mean that Czienskowski limits herself to writing about the personal. In fact, she spends most of her time writing journalistic portraits of other people. "My favorite thing is to write about well-known personalities without just repeating things that have been said about them 150 times before," says Czienskowski, who enjoys trying to pick up on details about people and capture their inner selves rather than just write up exactly what they've said to her. "It's pretty conceited of me to believe I can do that. But it would be boring otherwise," she continues. So far, this approach has worked well for Czienskowski, who says that sometimes her interviewees have told her after their conversations that they're worried they have exposed too much about themselves, which she says is "always a good sign. Czienskowksi believes that there is still an element of the personal in her writing even when she's talking about topics removed from her own experience. "One can go so far away from oneself, meet interviewees who are miles away from their own reality bubble, and yet still end up drifting back to themselves."
So with a book and countless articles for high profile publications under her belt, what's next for Czienskowski? Currently, she's working on her first novel Taubenleben. Unlike Gegen die emotionale Verkümmerung, which was made up of nine moments of different breakups, Taubenleben will follow a cohesive narrative structure following the story of a young woman who wants to understand why she is who she is. "I wanted to write my first novel because of the fear and respect I have for the act of novel writing," she says. "On top of this, I had a yearning to put on paper some ideas that have been deeply rooted in me for many years. Until now, these ideas have taunted me. I've often only heard them in subtle mumbles, sometimes they've screamed at me, and at others, they've run dry at the moment of writing."
Five page turners selected by writer Paulina Czienskowski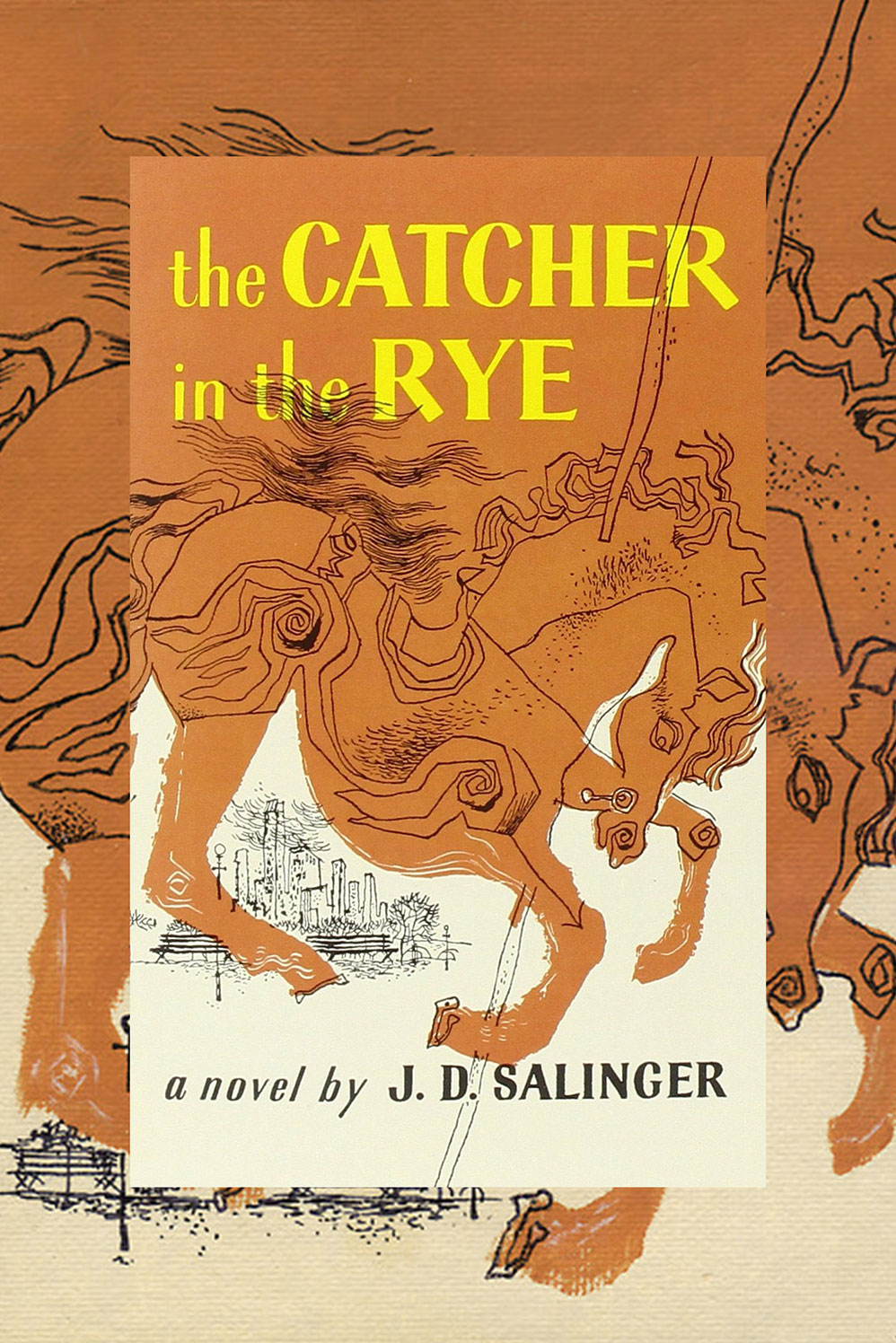 The Catcher in the Rye (1951) by J.D. Salinger

I have an edition of this book from 1962 which my mother wrote her name in the front with bulging letters and exclamation marks when she read it as a young girl. The pages are creased and yellowed, and I like the fact that it's like holding a piece of history in my hands. I can read the novel at any age and again and again, it's a classic, coming-of-age tale that is sensitively told and yet quite brutal. Salinger uses flippant and drastic teenage slang in the text, and I always enjoy trying to discover the complexity behind it.
Das Dreißigste Jahr (1961) by Ingeborg Bachmann

Whenever I read Ingeborg Bachmann, I wish I could write like her. You can see what I mean in her book Das Dreißigste Jahr (the thirtieth year). Within its seven stories, one encounters so many profound passages. My favorite story follows a man through his thirtieth year, and in doing so it explores some of life's fundamental questions. Love, friends, the past, job, family. How, where, what?
Die Geschichte von Blue (2014) by Salomonica de Winter
While I usually read very slowly, I read this novel by Salomonica de Winter—who was 17-years-old when she wrote it— in just one day. It's about a girl named Blue, a slightly crazy and unfathomable yet very intelligent being, who is always surprising in her train of thought and inner monologues.
And Nietzsche wept (1992) by Erbin D. Yalom

This is a story that takes place in Vienna at the turn of the century. The protagonists are the beautiful psychoanalyst Lou Salomé, Nietzsche, and Josef Breuer, the doctor and mentor of Sigmund Freud. You get sucked into violent conversations between the introverted, vulnerable Nietzsche and the calm, sensitive Breuer, who realizes he can only cure his patient if he allows him to help him. It shows the importance of wholehearted openness and honest reflection as the key to understanding and being understood.
Outline (2014) by Rachel Cusk

You have to love this book, even if just for the cover. It's the first installment of Rachel Cusk's The Outline trilogy. The protagonist is a writer who goes to Athens for a writing course, but you don't learn too much about her other than that. She is a listener, and the book is made up of her recorded encounters with people on the way to Greece, who tell her things about their lives.
Paulina Czienskowski is a German journalist and author based in Berlin. She has contributed to publications including Berliner Morgenpost, Die Zeit, and Harper's Bazaar, and published her first book Gegen die emotionale Verkümmerung in 2018. She is currently working on her first novel.
This interview was produced as part of our series In a Nutshell. Head over to read more articles where creatives around the world talk us through references that inspire their work.
Text: Emily May